A stray kitten who was found in a parking lot, insisted on staying with the family that took him in.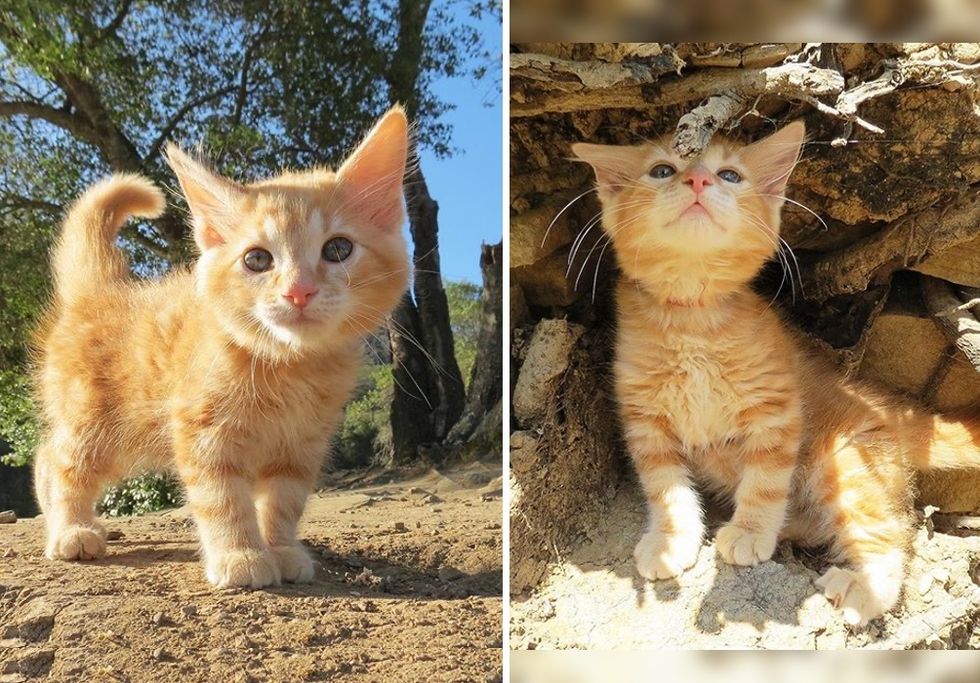 Sam Christie @littlecat_bigisland
Last month, Sam Christie, a foster volunteer based in Sacramento, California, came across a Facebook post about a kitten found in a parking lot. "A young woman working at a business there saw a streak of orange dash under a parked car and went over to investigate," Sam told Love Meow.
The vehicle where the kitten was hiding under, started to pull out, but fortunately, the woman was able to scoop up the little one in the nick of time. He was just skin and bones and covered in fleas.
Sam responded to the post and offered to foster the kitten and help him find a home. "It's been especially hard this year with shelters closed. Luckily, I have the support of my community on Instagram, so I am often able to do these kinds of rescues on my own."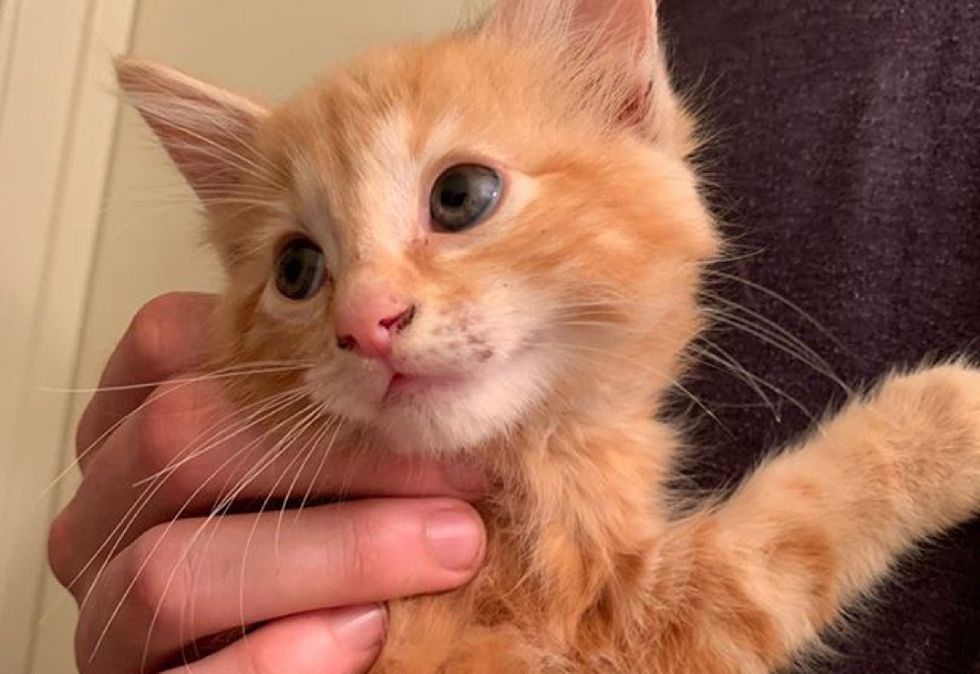 Sam Christie @littlecat_bigisland
Oakley, the family dog who adores cats and kittens, joined Sam on her rescue mission. "After we got the kitten in the car, Oakley and I walked around the parking lot but saw no signs of the kitten's mom or siblings."

(Scroll down for video)
The tiny feline was a bit hissy and growly at first, but he quickly calmed down when he realized he was safe. As soon as he smelled food in his room, he threw himself at the dish and devoured everything within minutes.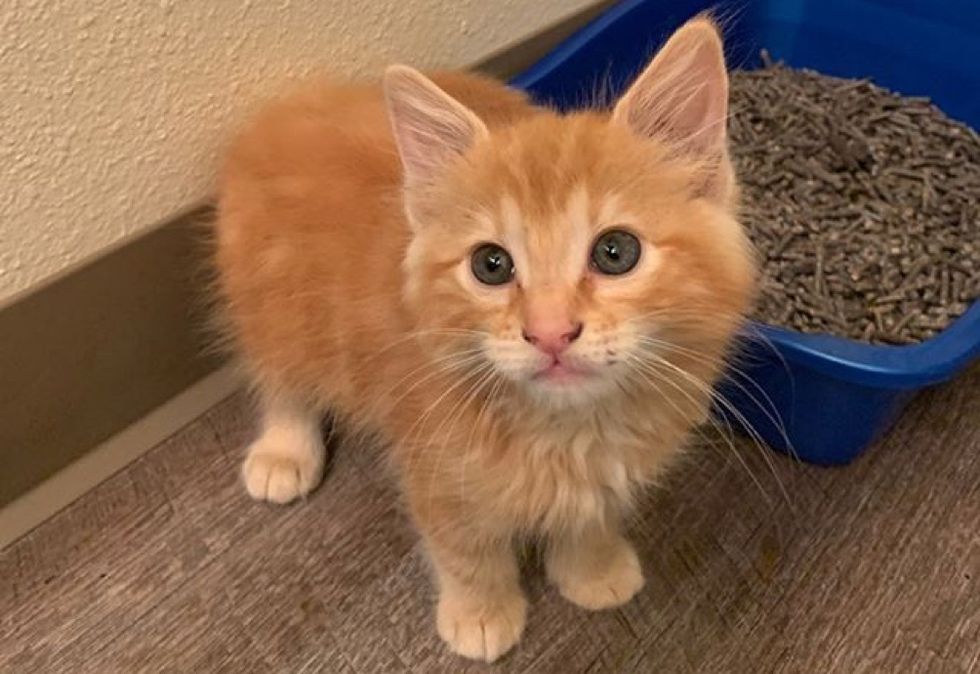 Sam Christie @littlecat_bigisland
"When his belly was full, he wanted to play. He was very brave and outgoing from the beginning and loved being cuddled," Sam shared with Love Meow.

After a much-needed bath, the kitten (named Wilder) was finally flea-free. He was comfortably wrapped up in a purrito, feeling very content. Sam's resident cats and dog were curious about the little newcomer as they waited patiently on the other side of the door.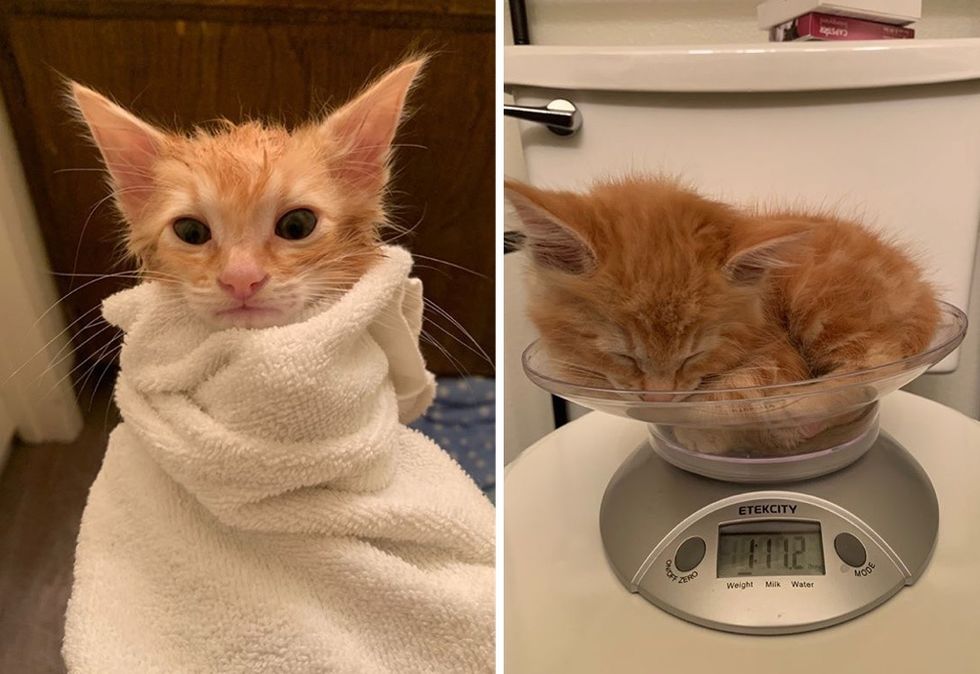 Sam Christie @littlecat_bigisland
They sniffed each other's scent through the gap under the door. Little Wilder was so thrilled to know that there were friends in the house. He could hardly wait to interact with them. "Within a day, he figured out how to escape because he wanted to play with the other animals."
The initial plan was to foster the little guy until he was ready for adoption, but the kitten had a different idea.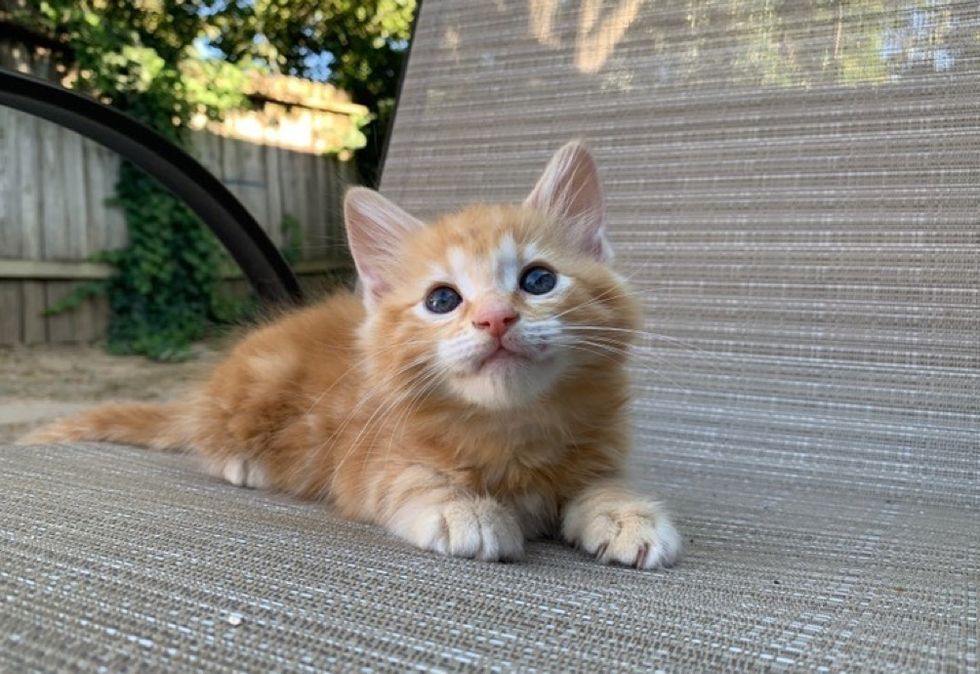 Sam Christie @littlecat_bigisland
He started to follow the older cats around the house, playing with their tails, trying to bug them or get them to play whenever he got a chance.

Watch the kitten's journey in this cute video:
Kitten from stray life to forever homewww.youtube.com
The resident cats, Blue and Everett, took him under their wing. They taught him how to wrestle like a big kitty and showed him the ropes.

"It took him a couple of days, but he also warmed up to Oakley (the dog)."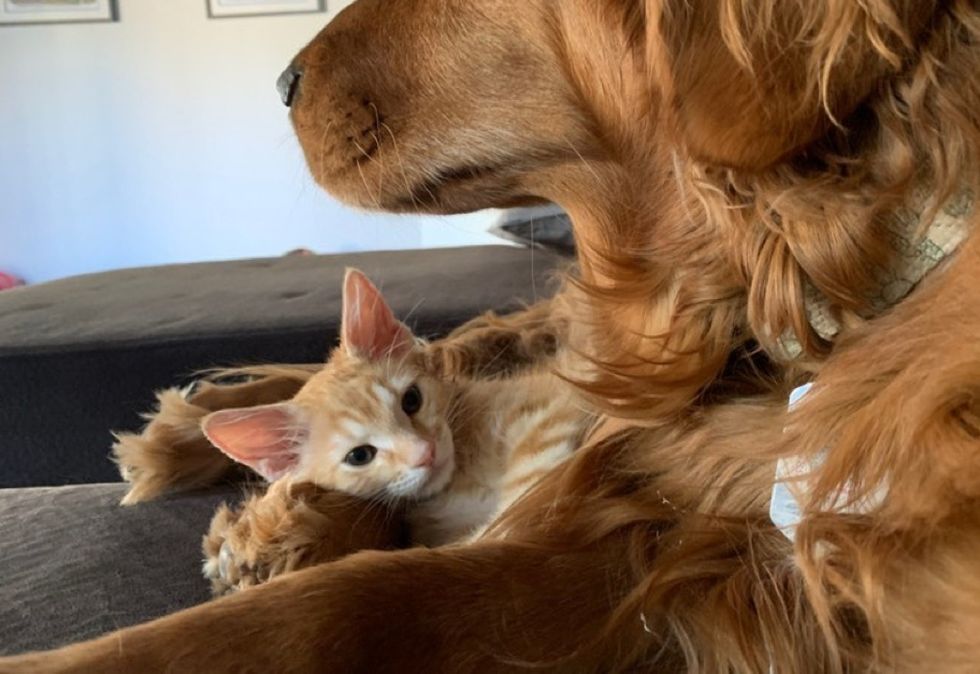 Sam Christie @littlecat_bigisland
Wilder reminds the family of their beloved cat Atlas who passed away last year. The new kitty is a ball of energy and so brave and adventurous just like Atlas.
"I realized that there was no way I could part with him, so we decided to adopt him," Sam told Love Meow. "The goal of fostering is to save lives and adopt them out, but sometimes it's just meant to be and they stay forever. As it turns out, Wilder was the puzzle piece we didn't know our family was missing!"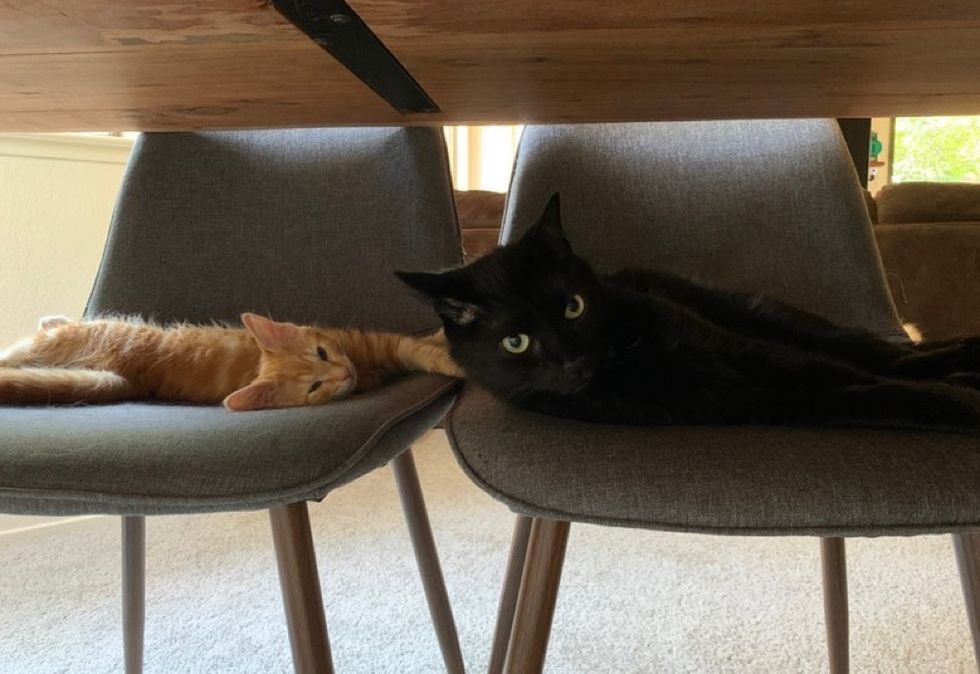 Sam Christie @littlecat_bigisland
The ginger boy loves to go on walks and explore alongside his humans and canine protector Oakley. He always stays close to them, following their lead.

"Oakley thinks the sun rises and sets with him. We are a big, happy family and for that I am thankful."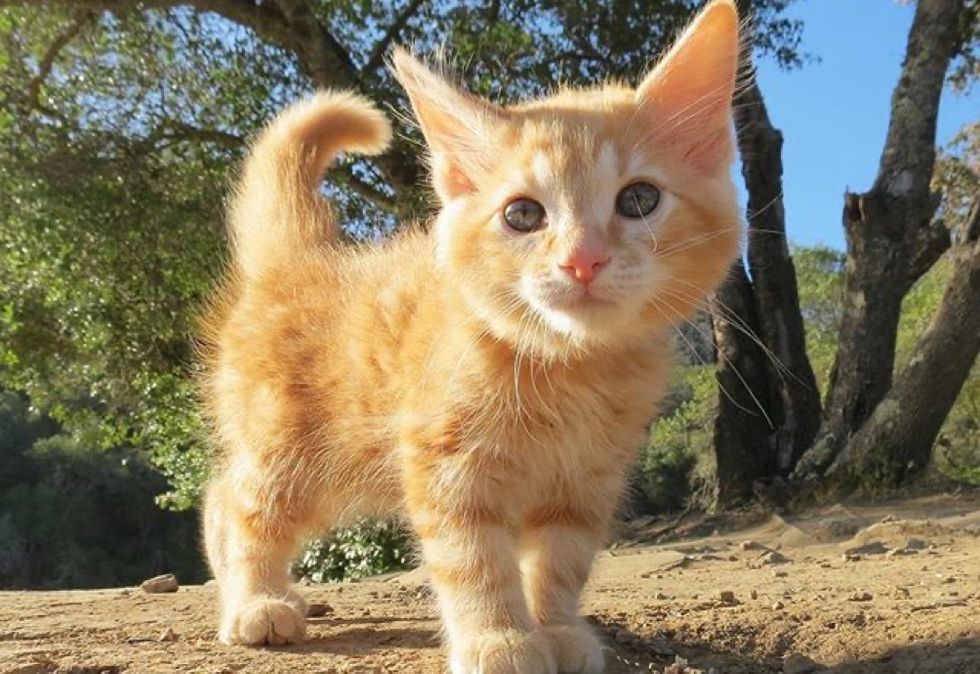 Sam Christie @littlecat_bigisland
The adventurous ginger cat adores his big family and is living everyday to the fullest.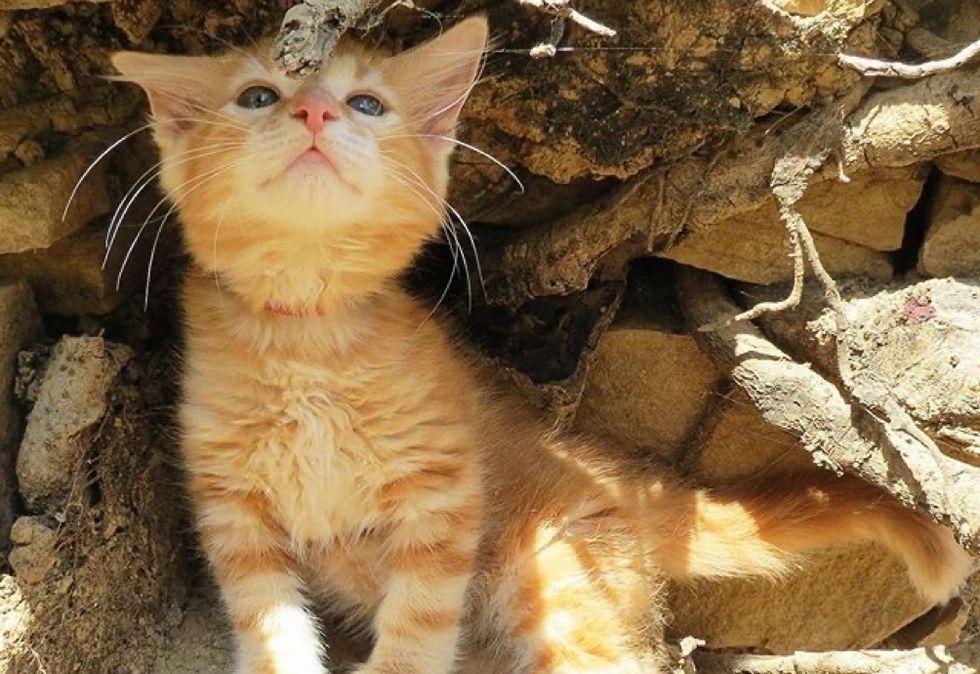 Sam Christie @littlecat_bigisland
Share this story with your friends. Follow Wilder the kitten and his adventures on Instagram.
Related story: Stray Cat Wanders into Family's Home to Have Kittens and It Turns Her Life Around