A kind-hearted woman from Indiana found an extremely affectionate 17-year-old cat at a local business and noticed that the senior girl needed help.
Meet Mila!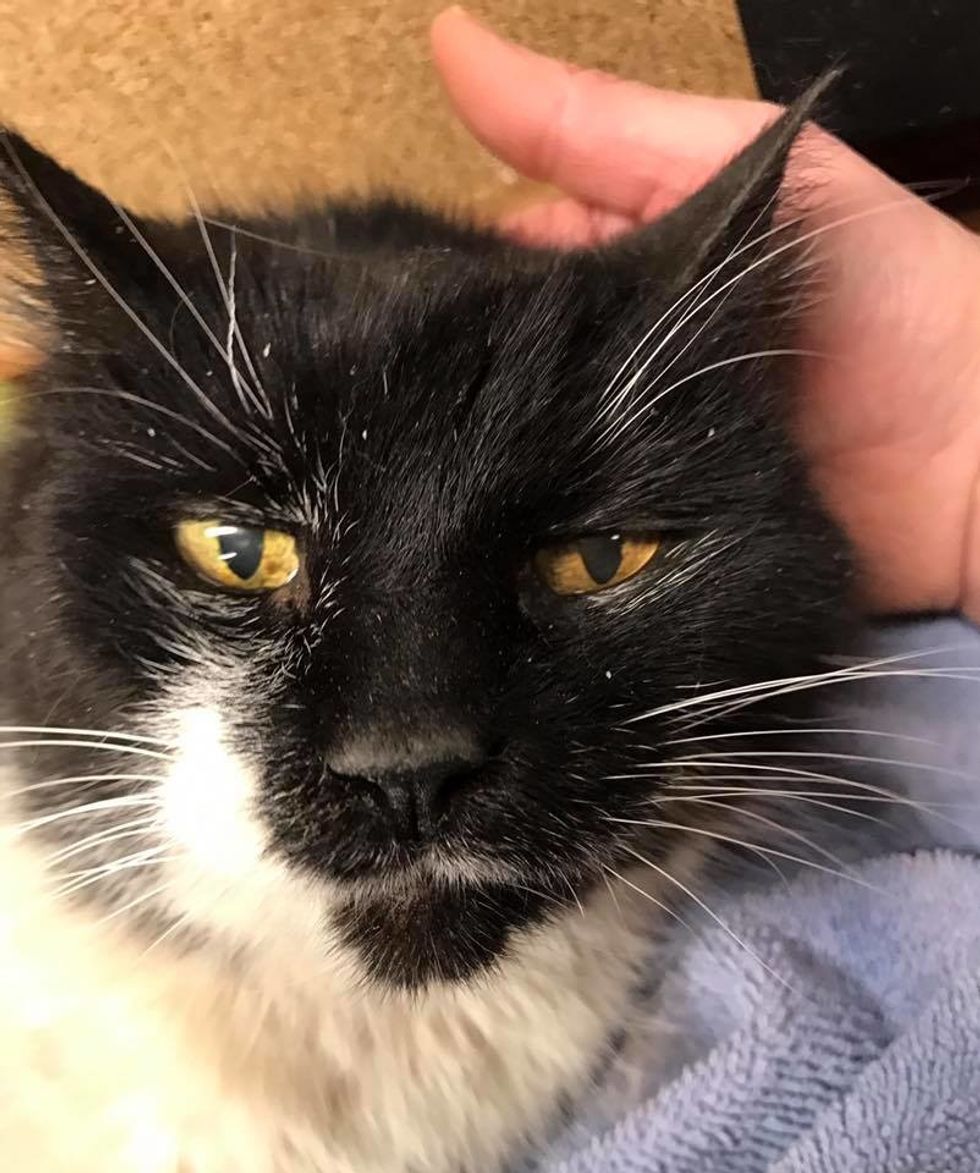 Here Kitty Kitty Rescue
Mila spent her 17 years living in a mechanic's garage. For most of that time, she would come and go, sometimes being gone for days at a time. The past few years she didn't leave the garage at all.

Noticing her unfortunate living quarters and neglect for proper feline care, the compassionate woman reached out to a local rescue group for help. She contacted Here Kitty Kitty Rescue in Elkhart, Indiana in hopes to find the deserving senior a loving home.
"Upon examination, she was extremely thin, covered in fleas, had huge mats down to the skin and had five nails growing into the bed of her paw pads. The pain on her sides from the mats and her nails as needles being walked on every day must have been unbearable," Jennifer Gillispie of Here Kitty Kitty Rescue told Love Meow .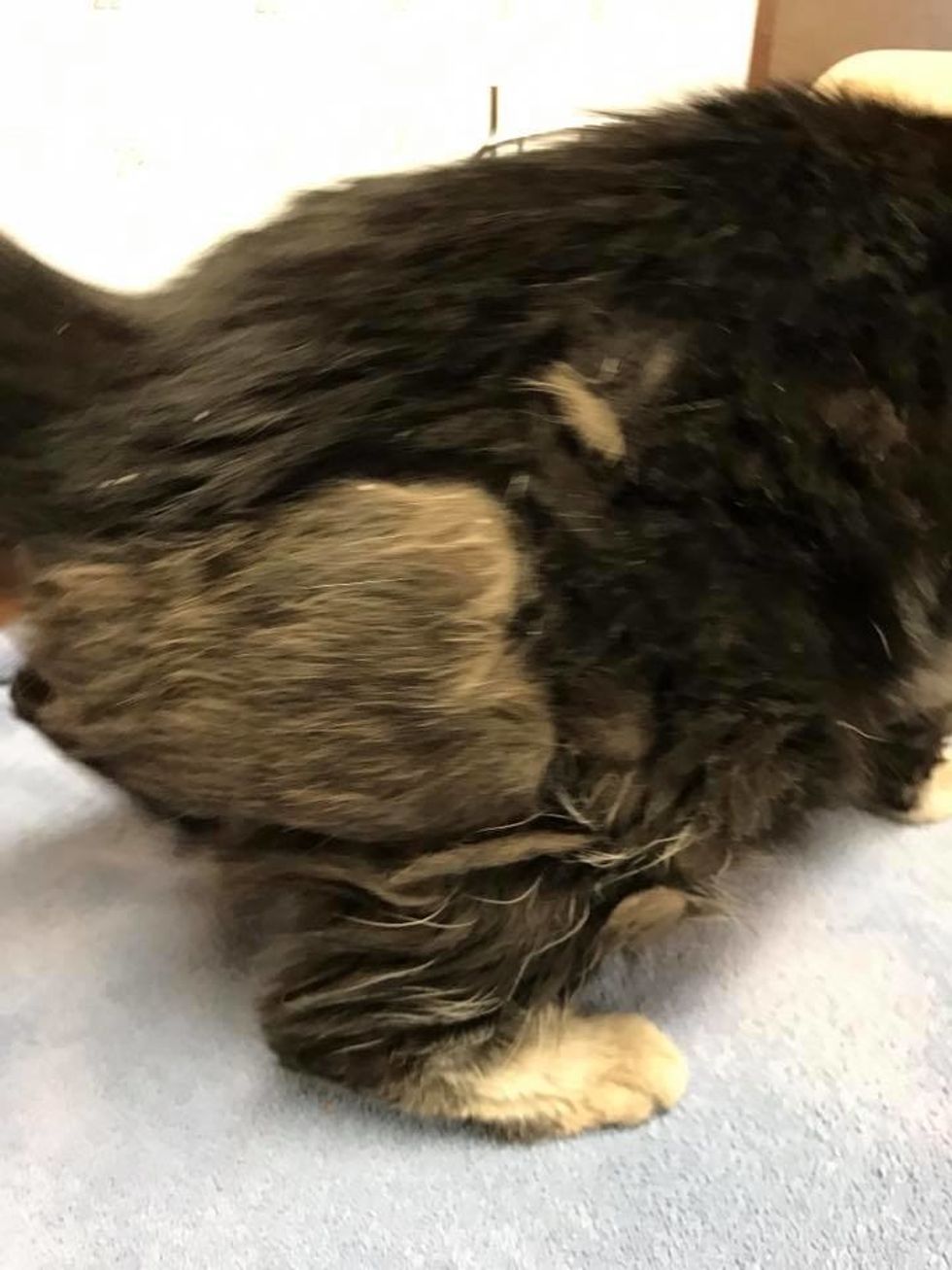 Here Kitty Kitty Rescue
"As she was bathed the water that poured over her emaciated body was stained crimson red."
While getting the knots and mats removed, Mila was gratefully purring and rubbing her face on the staff.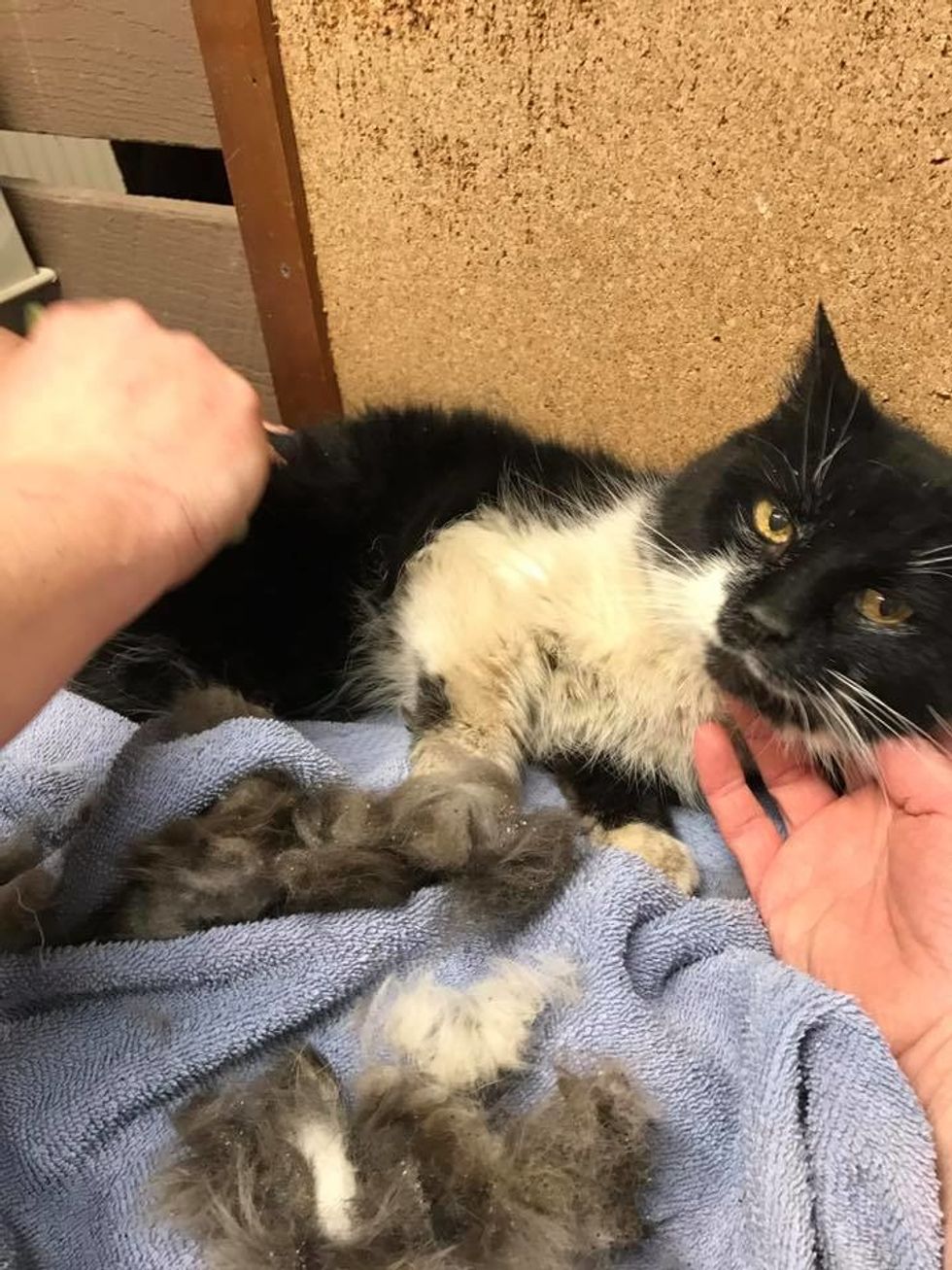 Here Kitty Kitty Rescue
After getting her cleaned up and trimming the ingrown nails, Mila snuggled comfortably wrapped in a purrito, purring nonstop.
It was the first time in a long time that Mila felt pain-free.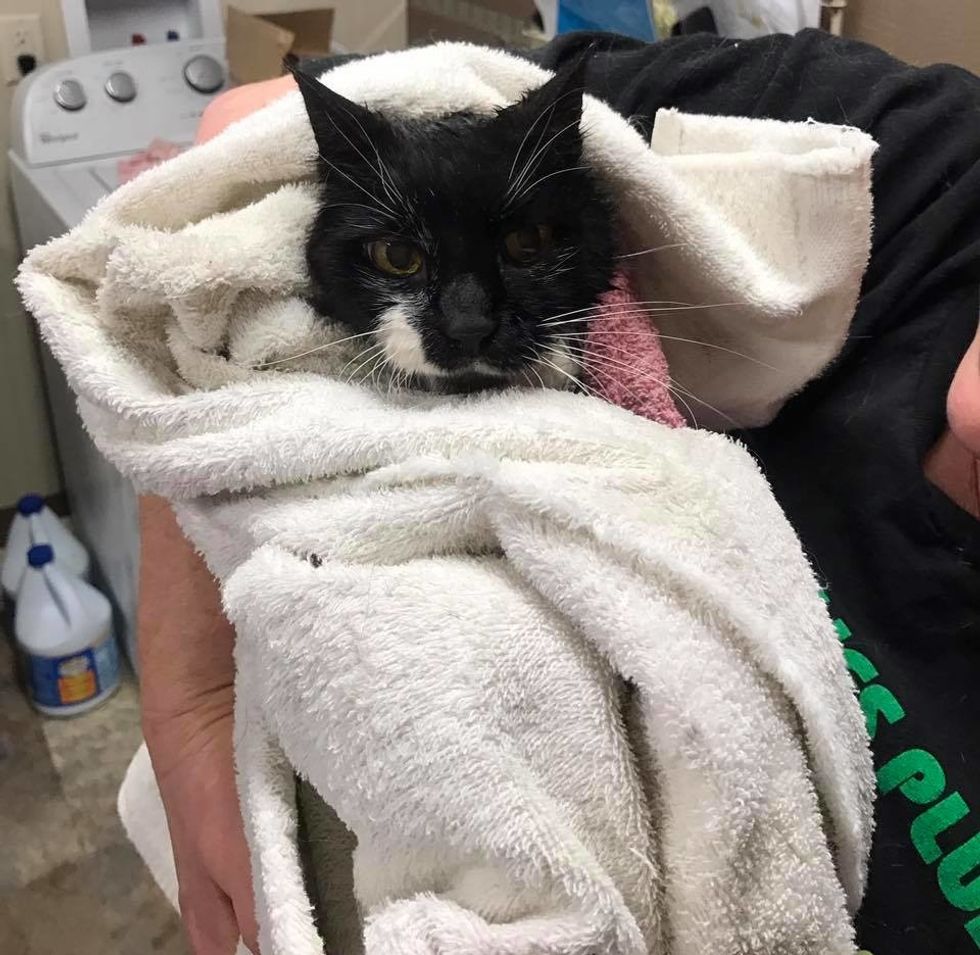 Here Kitty Kitty Rescue
They placed her in the hands of a foster family.
After years of neglect, Mila finally found the love and comfort that she'd been yearning for.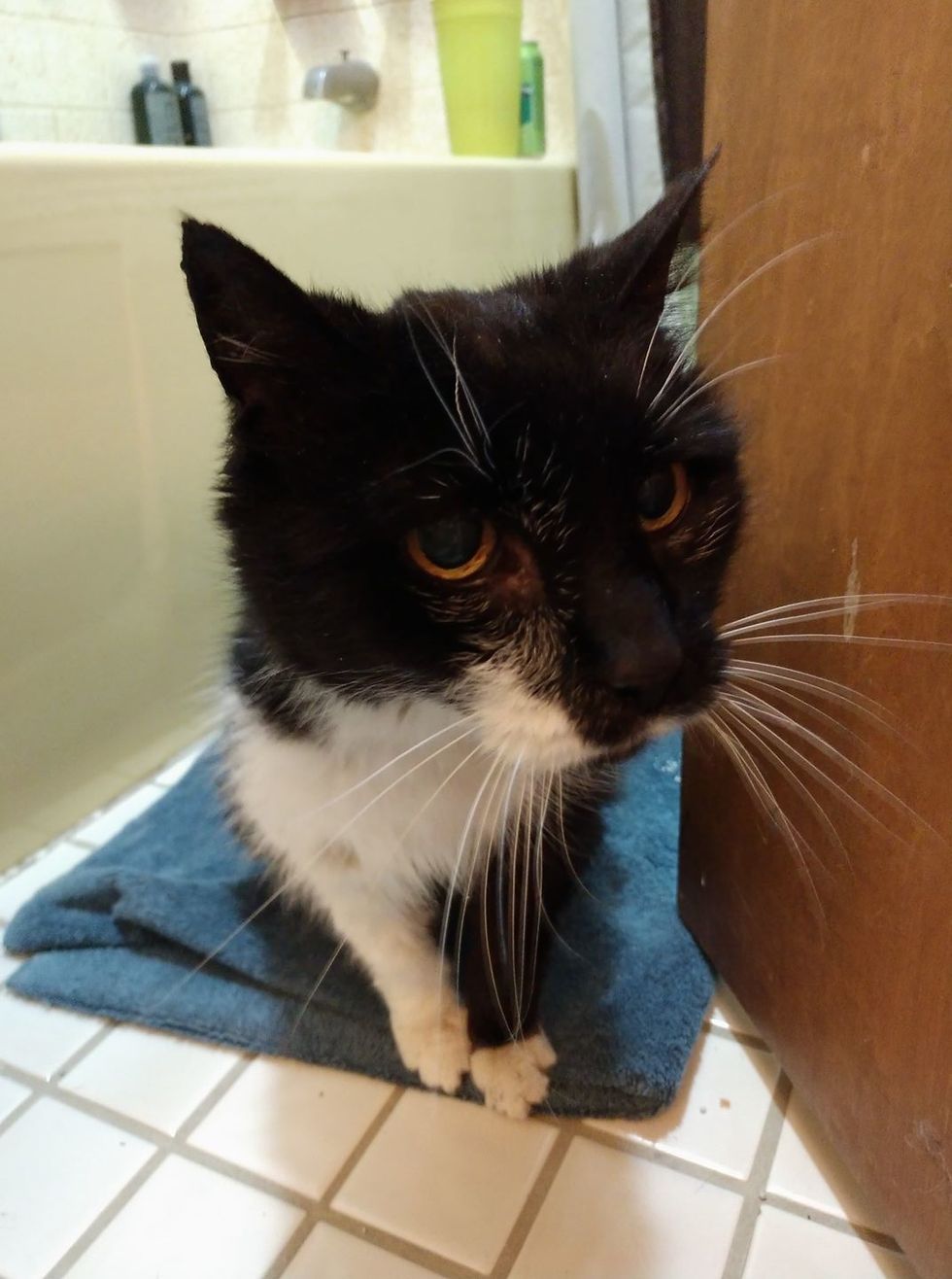 Here Kitty Kitty Rescue
All she wants is love!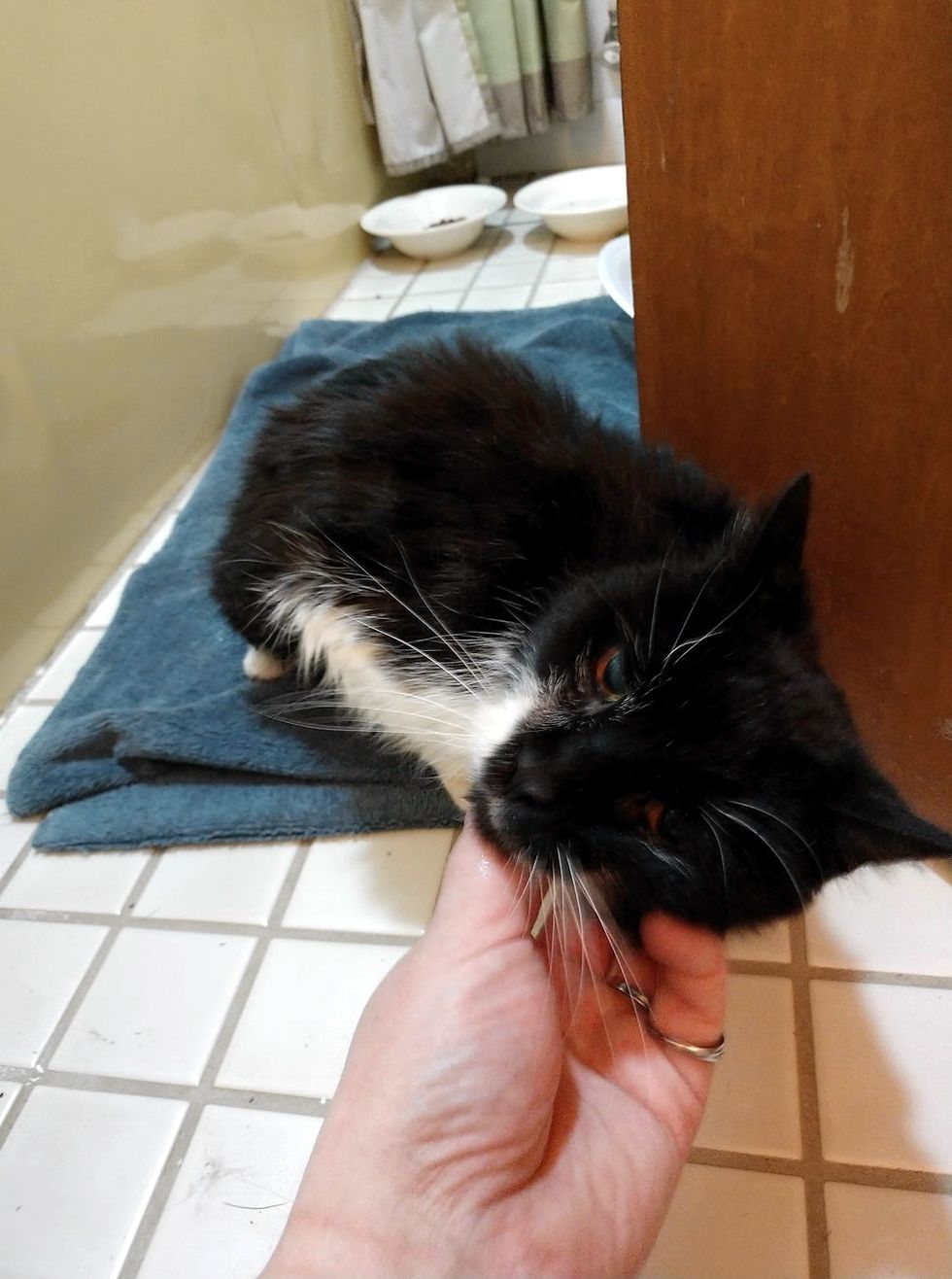 Here Kitty Kitty Rescue
A few days later, Mila's dream came true! She met someone she loves and didn't want to let go.
"The first few days that she spent with me in her forever home, she slept a lot. She gets tons of unconditional love and attention," Mila's human mom said.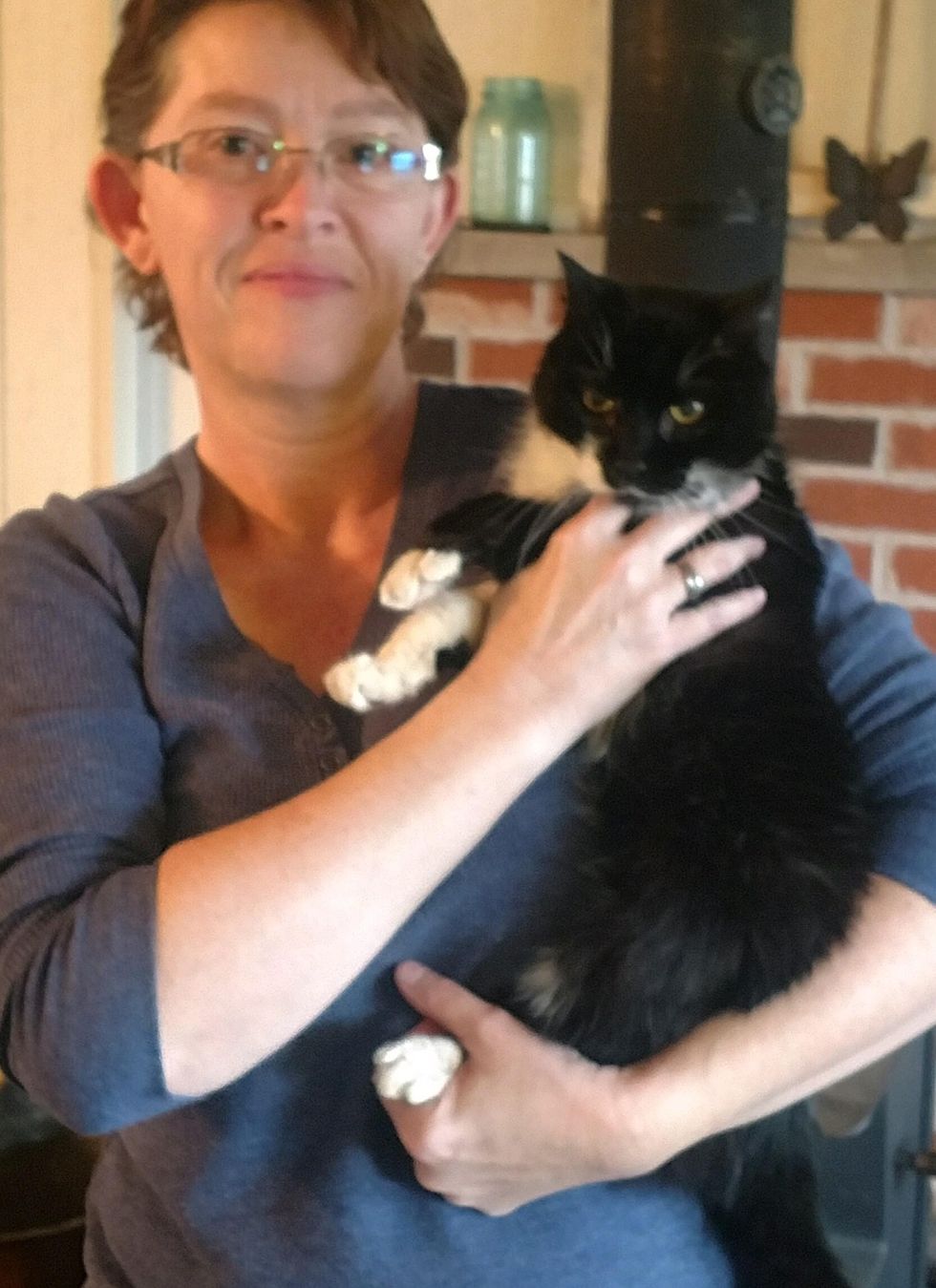 Here Kitty Kitty Rescue
"She especially enjoys my grandkids. They really like to love on her, then she is content to sit and just watch them play."

Mila has become their purrfect baby-sitter.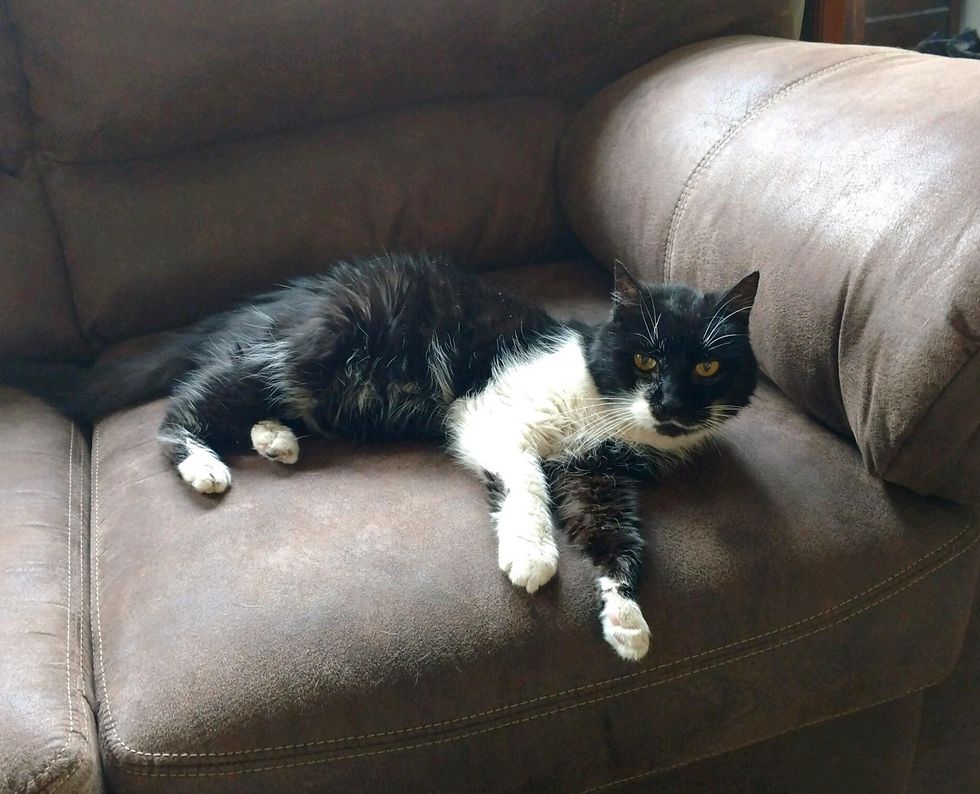 Here Kitty Kitty Rescue
"She has got the most easygoing personality. My two cats weren't sure about her at first, but she didn't care. She just goes on about her business.
"I also have two dogs that occasionally feel the need to sniff her. It doesn't bother her in the least. She is fitting in wonderfully!"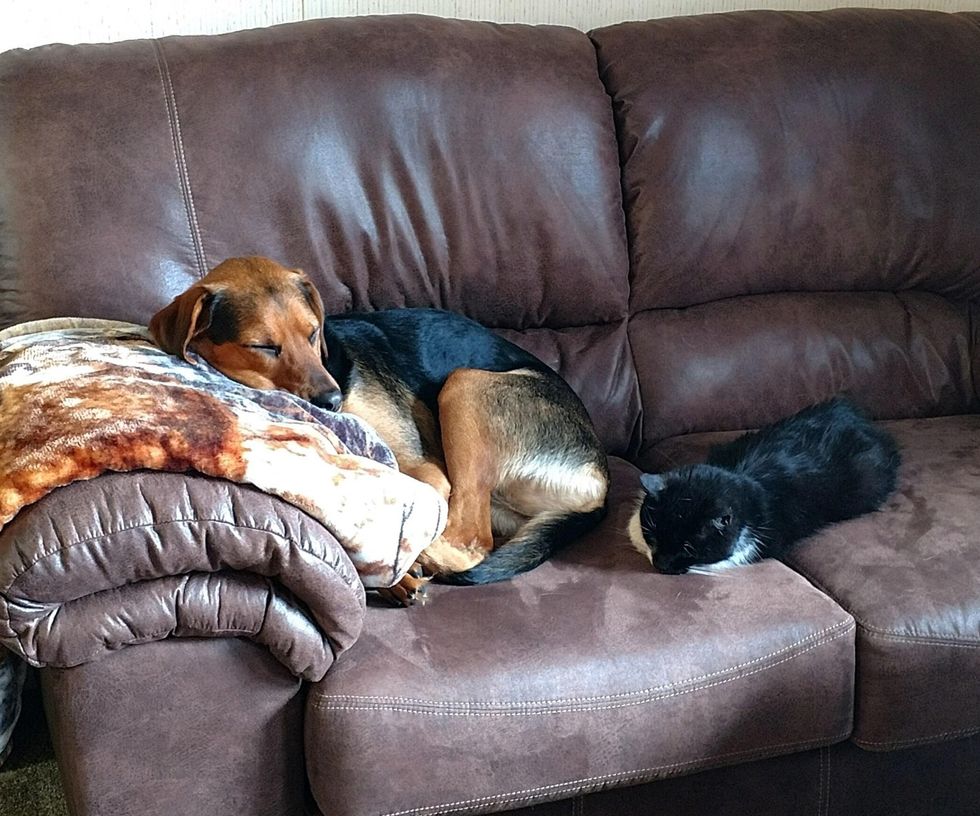 Here Kitty Kitty Rescue
They renamed her Rosie. "In the remainder of her golden years, she will be loved and spoiled, as she should be. She will never have another worry."
"No matter how old you are, never stop believing in hope, because miracles happen everyday," Jennifer said.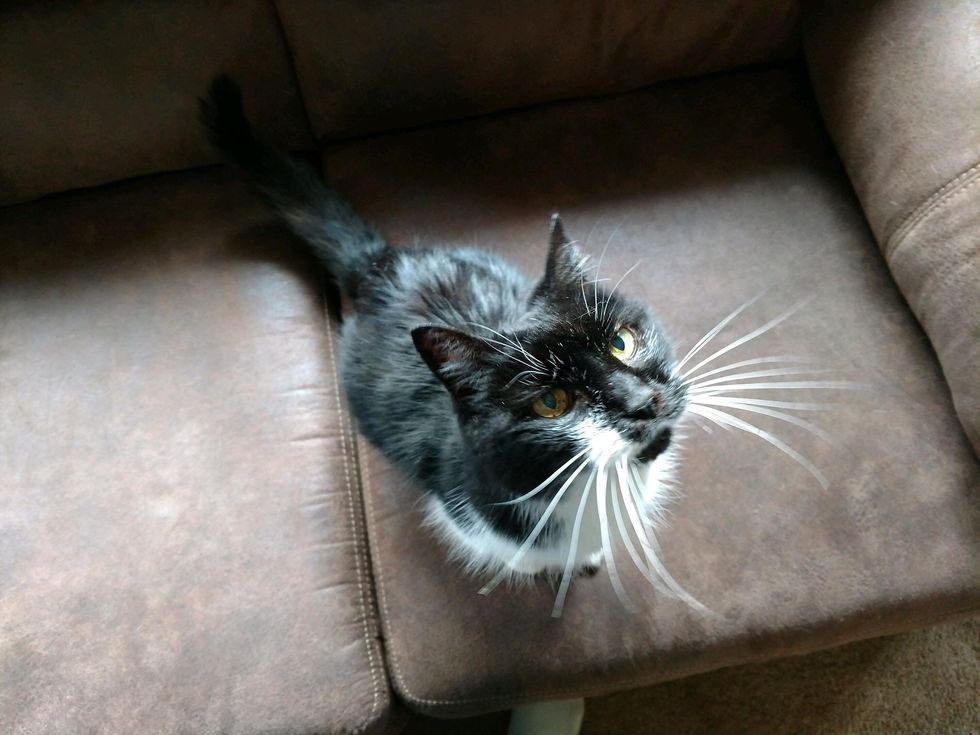 Here Kitty Kitty Rescue
Share this story with your friends. Follow Here Kitty Kitty Rescue on Facebook .
Related story: 21-year-old Shelter Cat With Cutest Grandma Meow Has A Lot To Say When She Finds Her Forever Humans