A super senior cat found herself in the shelter at the age of 23. When a volunteer started petting her, she was so happy to be loved that she couldn't stop purring.
Meet Miss Ora!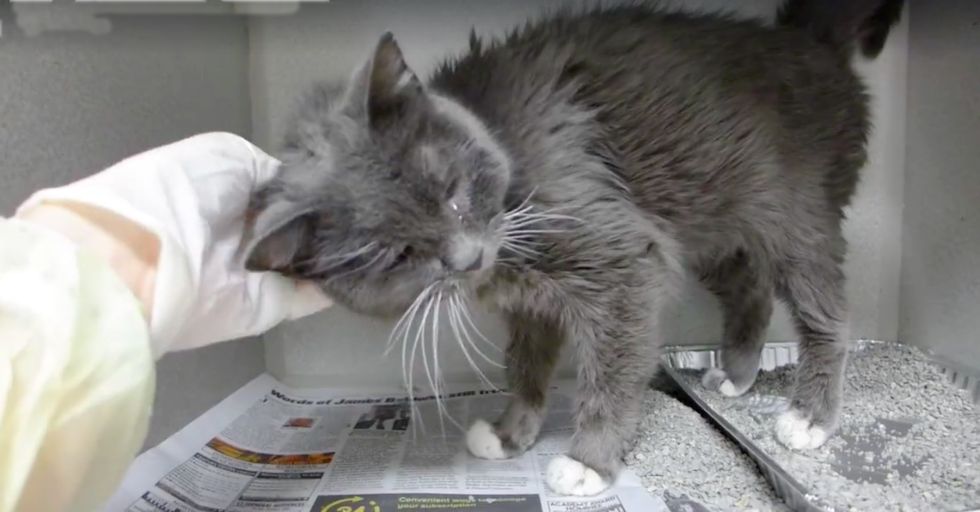 CACC Cat Transfer Team
This old gal had been with her human since 1994, but for whatever reason she was surrendered to the city shelter in Chicago, where her fate became uncertain.

Ora came with a list of ailments. "She is 23 years old, and he has had her since 1994," CACC Cat Transfer Team said.
"Not sure exactly why he would give her up after all of that time together, but he did mention that she has been peeing outside of the box and she has not been to the vet in a while."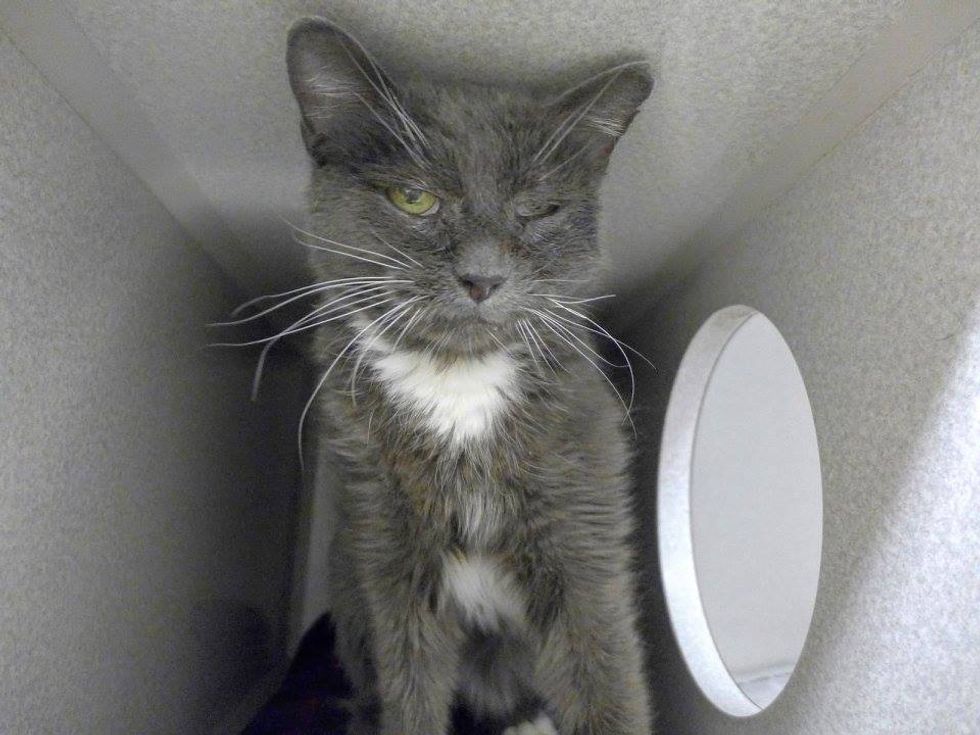 CACC Cat Transfer Team
She is incredibly loving and will purr up a storm when volunteers give her head scratches.
They knew that the sweet-natured old gal didn't belong to the shelter.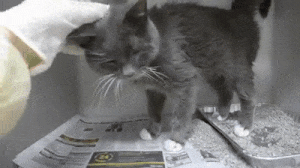 CACC Cat Transfer Team
Volunteers reached out to Facebook for some help. Within a day, Young at Heart Senior Pet Adoptions came forward to rescue the sweet old gal from the shelter so Ora could have a second chance she so deserves.

Young at Heart, a rescue and safe haven for senior dogs and cats in Woodstock, IL, is determined to give Ora a good life in her golden years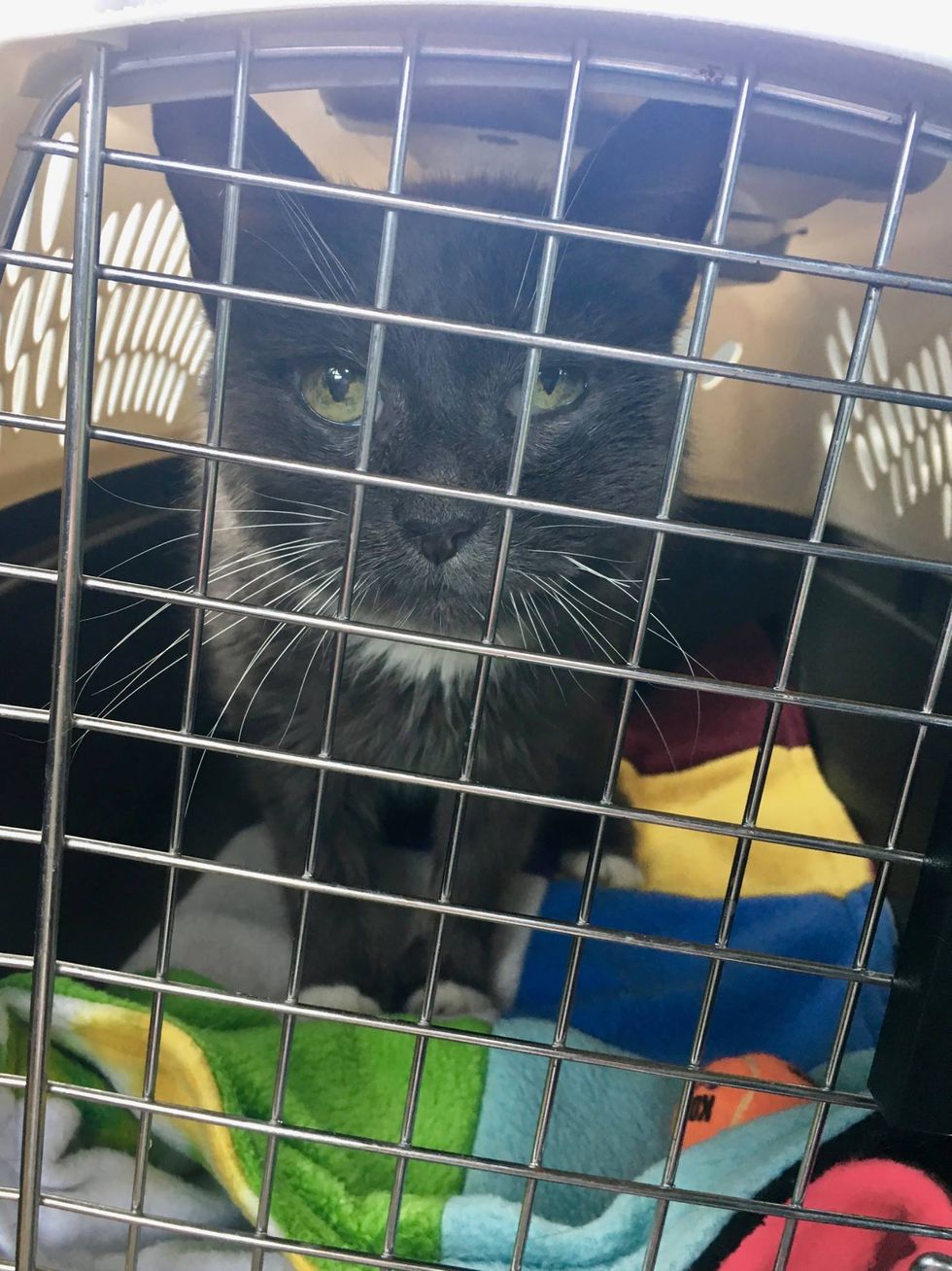 Freedom ride!Young at Heart Senior Pet Adoptions
"We have already rescued Ora, the 23 year old cat from CACC. She's currently settling into her foster home," Dawn Kemper of Young At Heart told Love Meow.
"After a busy afternoon complete with a freedom ride and a visit to the vet, this sweet kitty is settling into her heated bed, getting lots of love and thoroughly enjoying a special treat of baby food."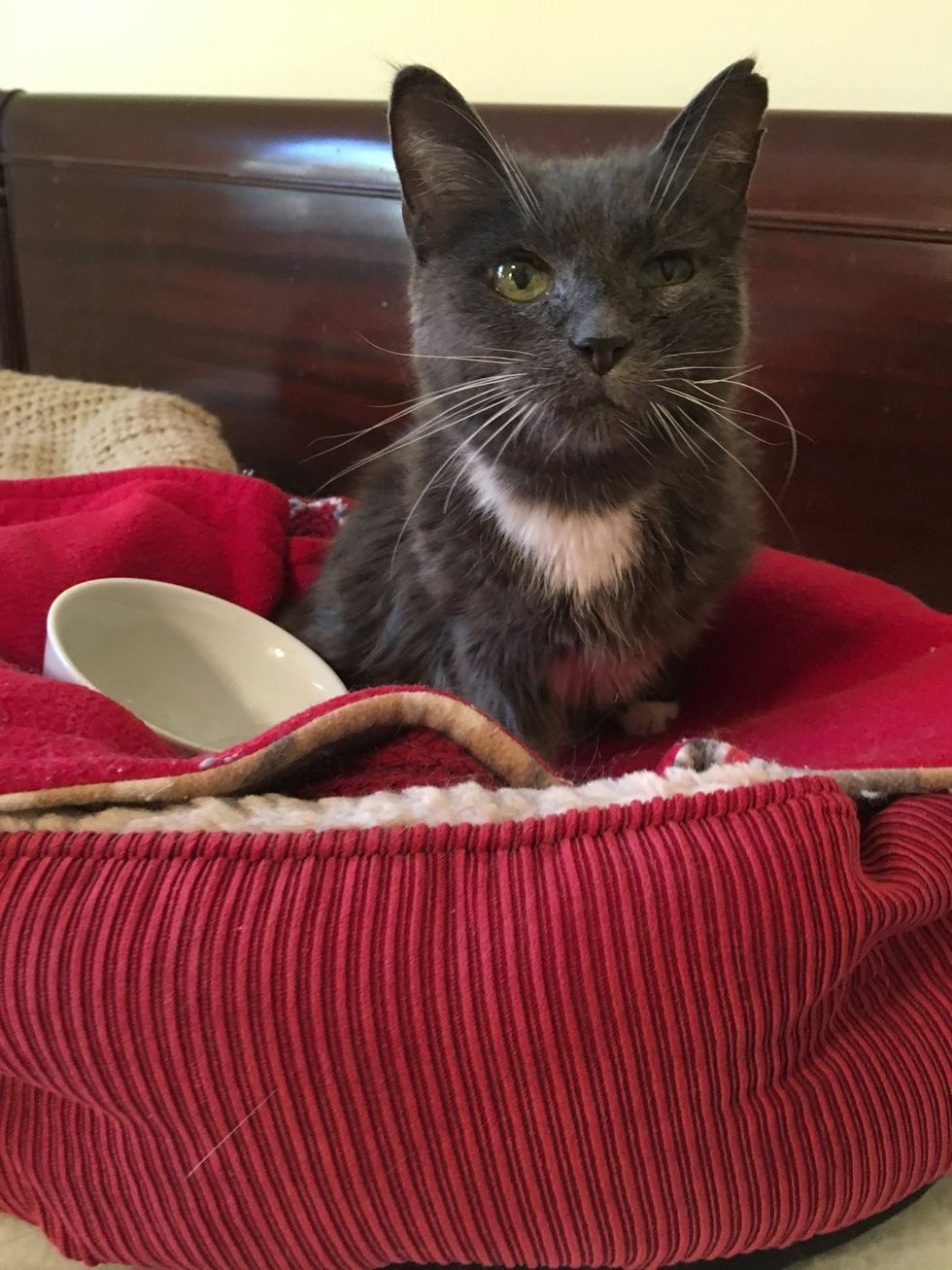 Young at Heart Senior Pet Adoptions
"Whatever this old gal needs, we'll make sure she's comfortable and happy for however long she is with us," the rescue group said.
"Love Has No Age Limit™ and we'll make sure she knows that!"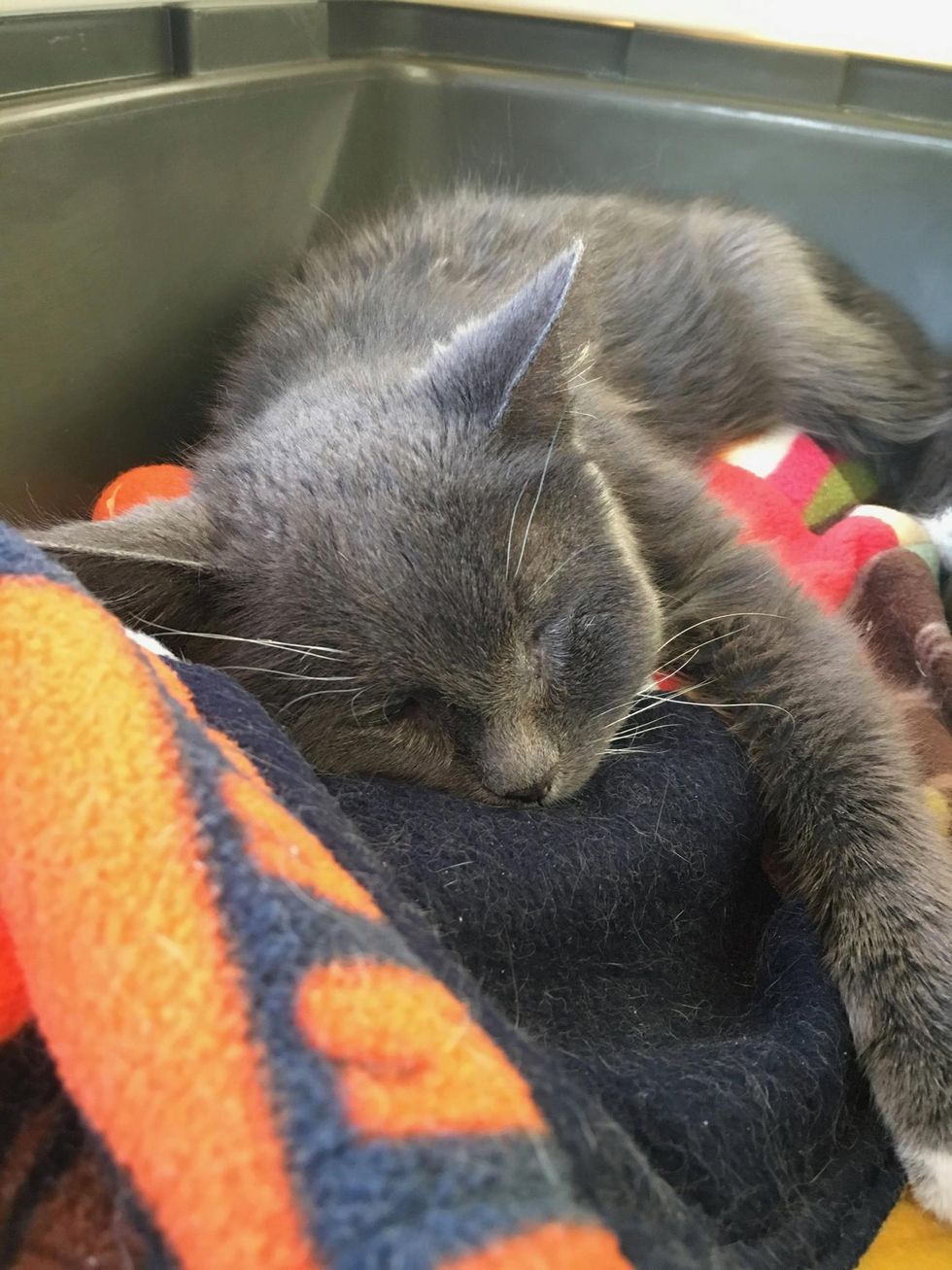 Young at Heart Senior Pet Adoptions
Ora before she was rescued by Young at Heart.
Updates:
"Ora, age 23, is doing really well! She's eating like a piggy, her urinary tract infection is all cleared up and she is a happy and beyond sweet old gal.
"We would ideally like to find her an adoptive home. We are quite certain she hasn't lived with other pets before, but she loves her people and would love a home where she could snuggle and nap all day long!"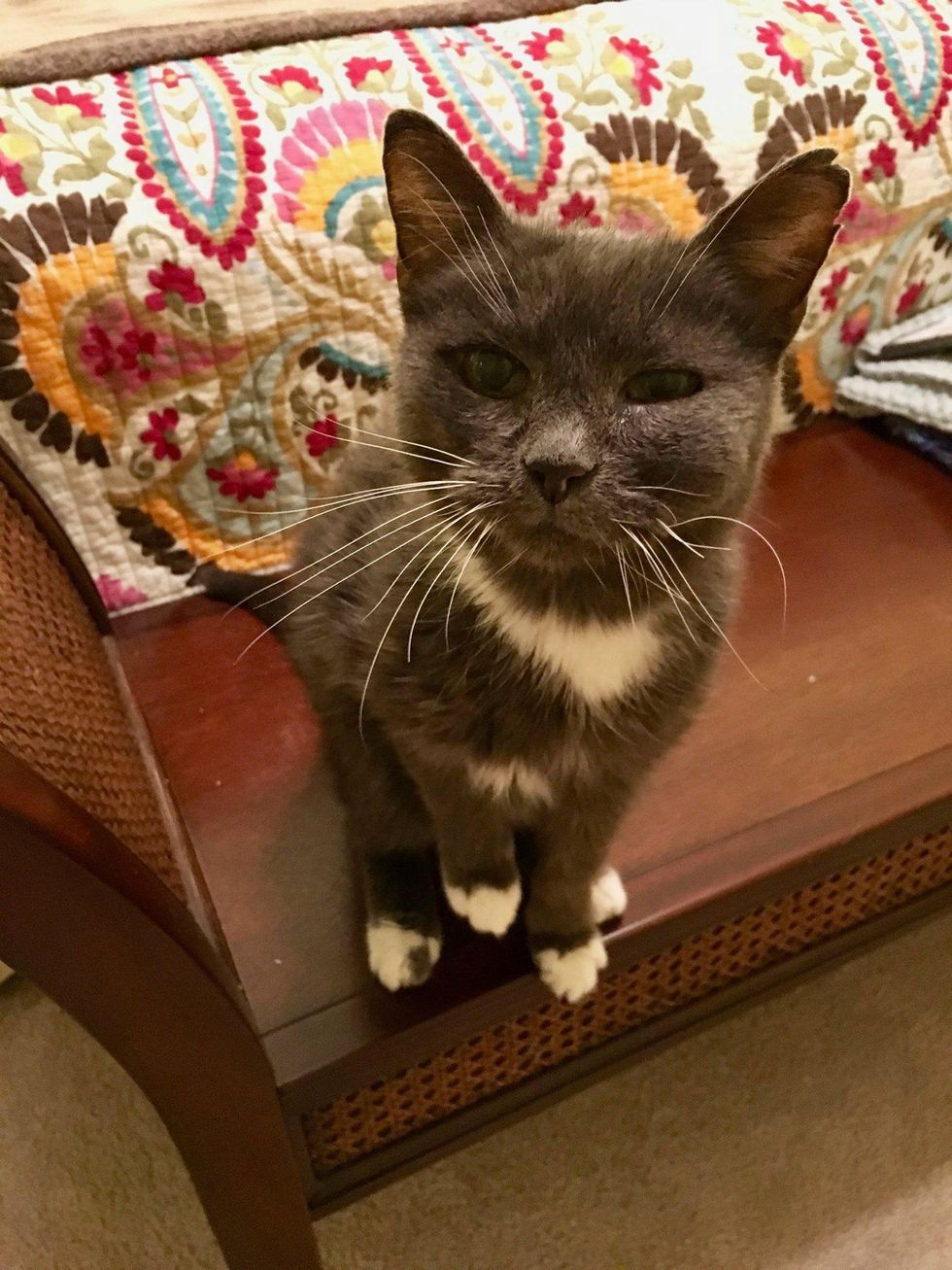 Young at Heart Senior Pet Adoptions
Share this story with your friends. Follow updates on Ora and other senior animals at Young at Heart on Facebook. If you would like to support, sponsor their senior animals, click here to see how you can help.

Related story: Couple Gave 21 Year Old Super Senior Cat a Chance to Live Out His Best Life, Now a Year Later..