A shy 15-year-old shelter cat was hiding under a blanket until a young woman came up to him and gave him what he'd been waiting for.
Meet Reese the cat!
imgur/MeganBanana
Yesterday, while imgur user MeganBanana was visiting a local animal shelter, she noticed an older kitty hiding under a blanket in his cage. It broke her heart and she couldn't leave without giving the little buddy some love.

"I picked up the blanket and started giving him some love and he warmed up so quickly. I figured out that he loves chin scratches and he got up out of his hiding place and came closer to me to rub his face on mine" she told Love Meow.
The change was immediate, and at that moment she knew that she couldn't leave him at the shelter. The senior boy just wanted to be loved.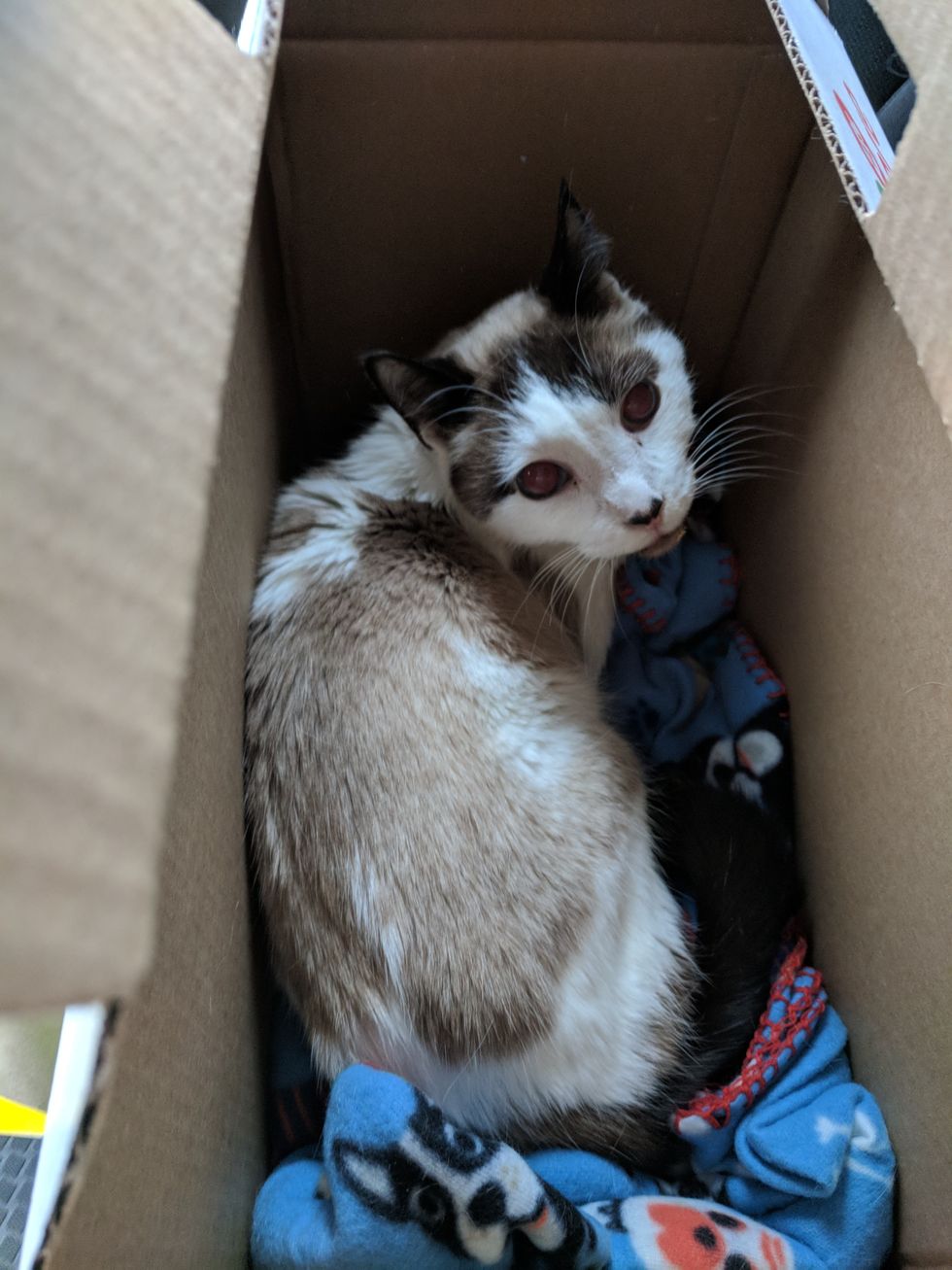 imgur/MeganBanana
"He was surrendered to the shelter because someone was cat-sitting and the owners never came back. No one showed much interest in him since he's an older guy," she told Love Meow.
When Megan expressed interest to adopt the kitty, shelter staff was overjoyed and they packed up everything including the kitty's security blanket and handed him over to her, waiving the adoption fee.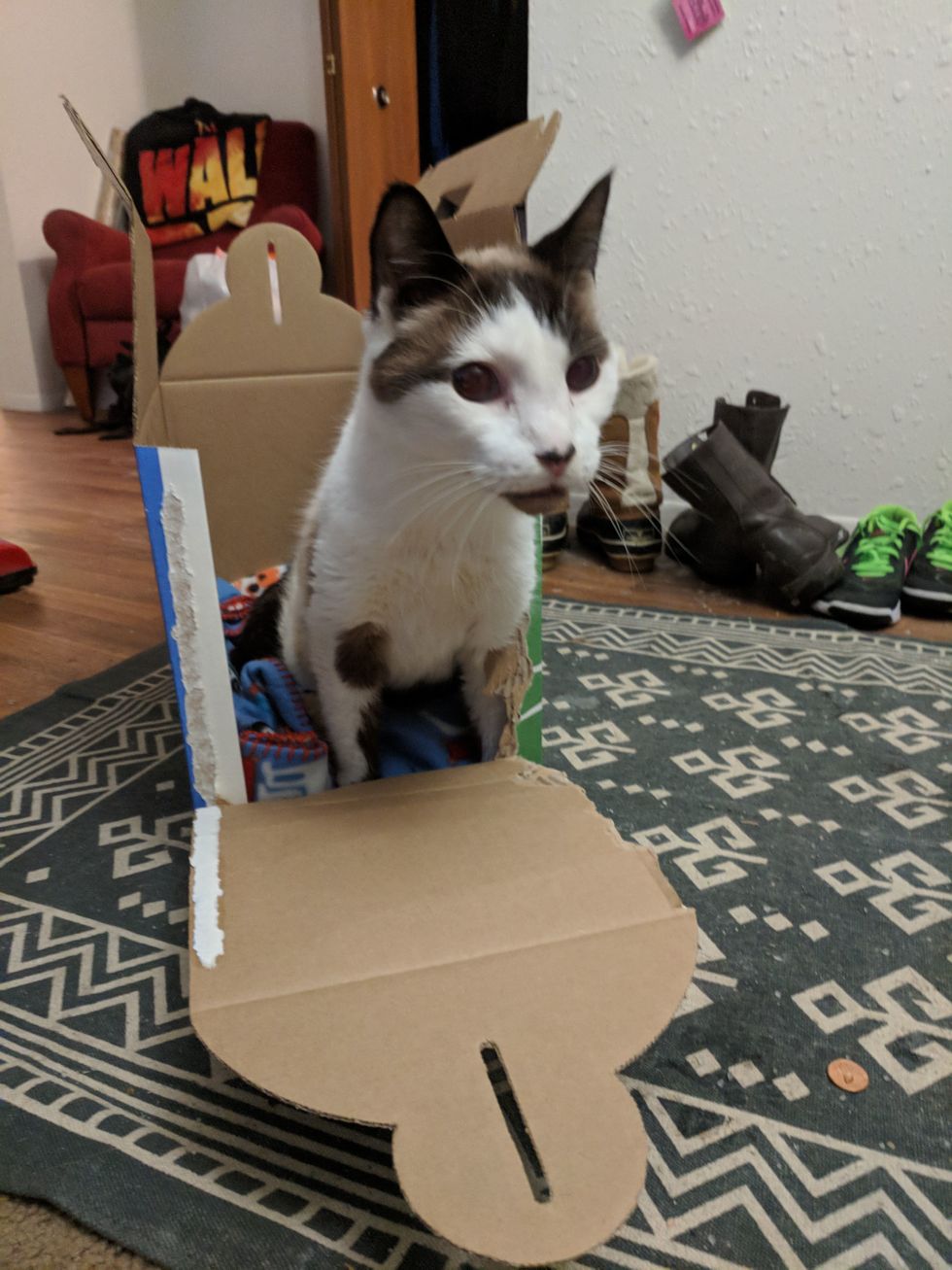 imgur/MeganBanana
Megan knows from her own experience just how wonderful older cats are as she has another 15-year-old cat at home. "I hope to spend my entire life rescuing and caring for senior animals just so that they leave this world knowing they were loved."
Reese exploring his new home :).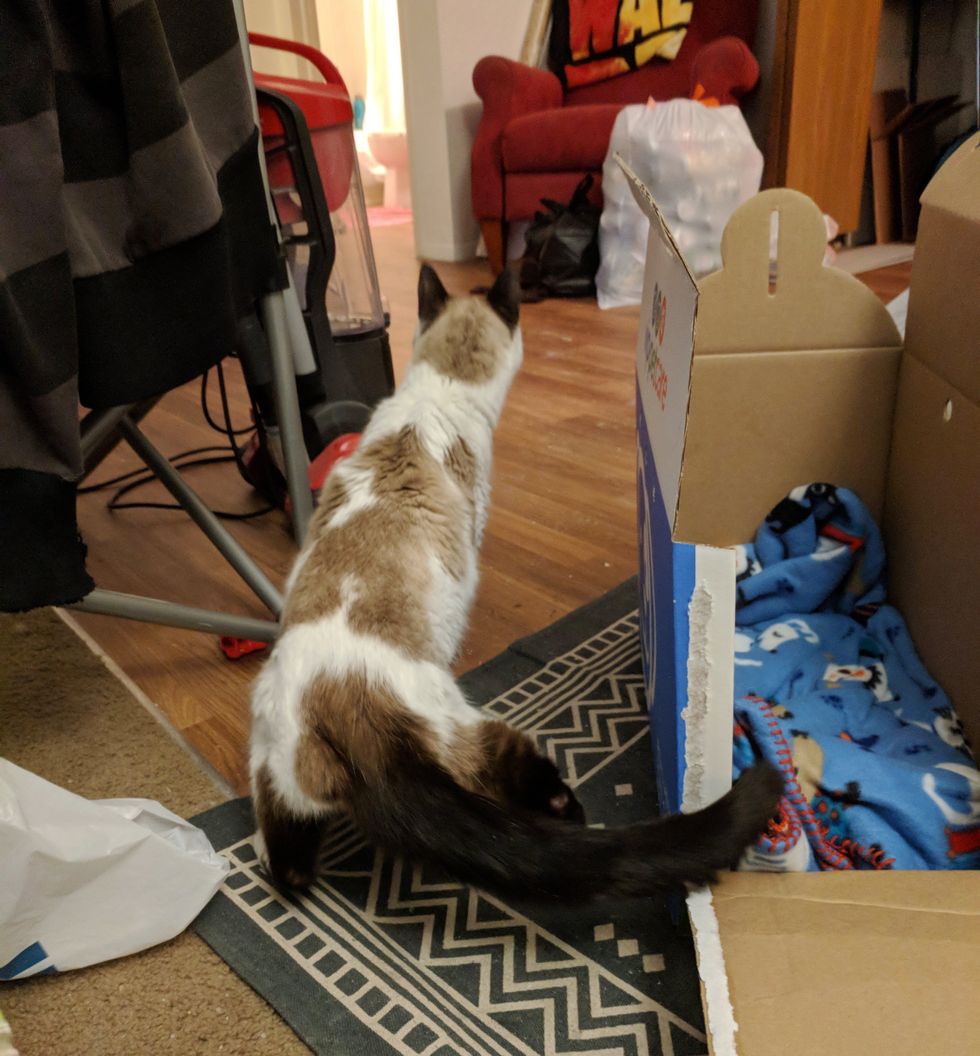 imgur/MeganBanana
"Reese is adjusting well so far. I have another senior cat so I am slowly introducing them to each other but he really seems to already be so happy to just have a home. The difference in him is amazing," Megan told Love Meow.
"In just a few hours he went from hiding to snuggling on my lap."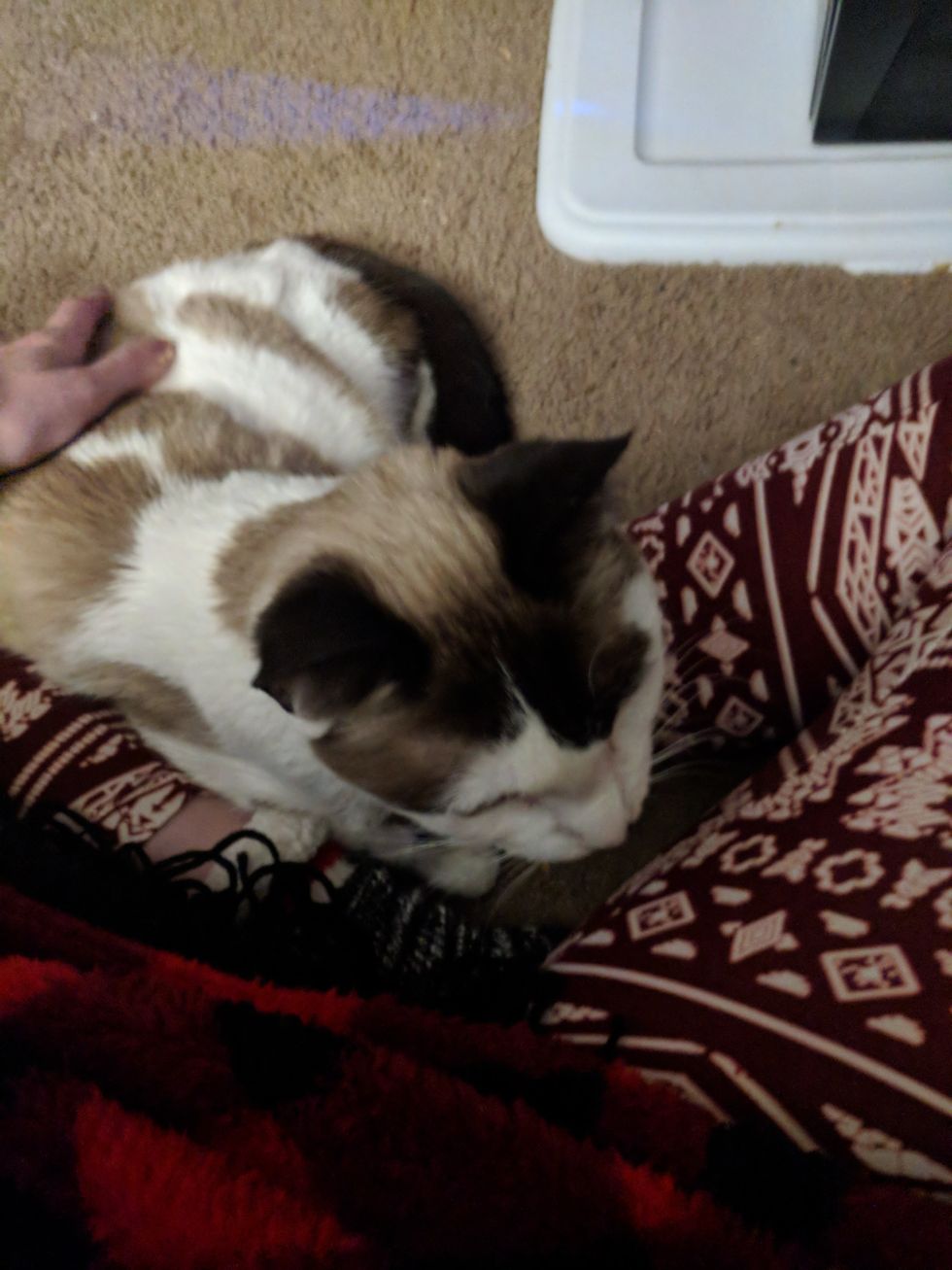 imgur/MeganBanana
No more hiding under the blanket. Now Reese is snuggling with his humans, purring up a storm.
The sweet senior boy is so happy to have a loving home and to be ringing in the New Year with his forever family.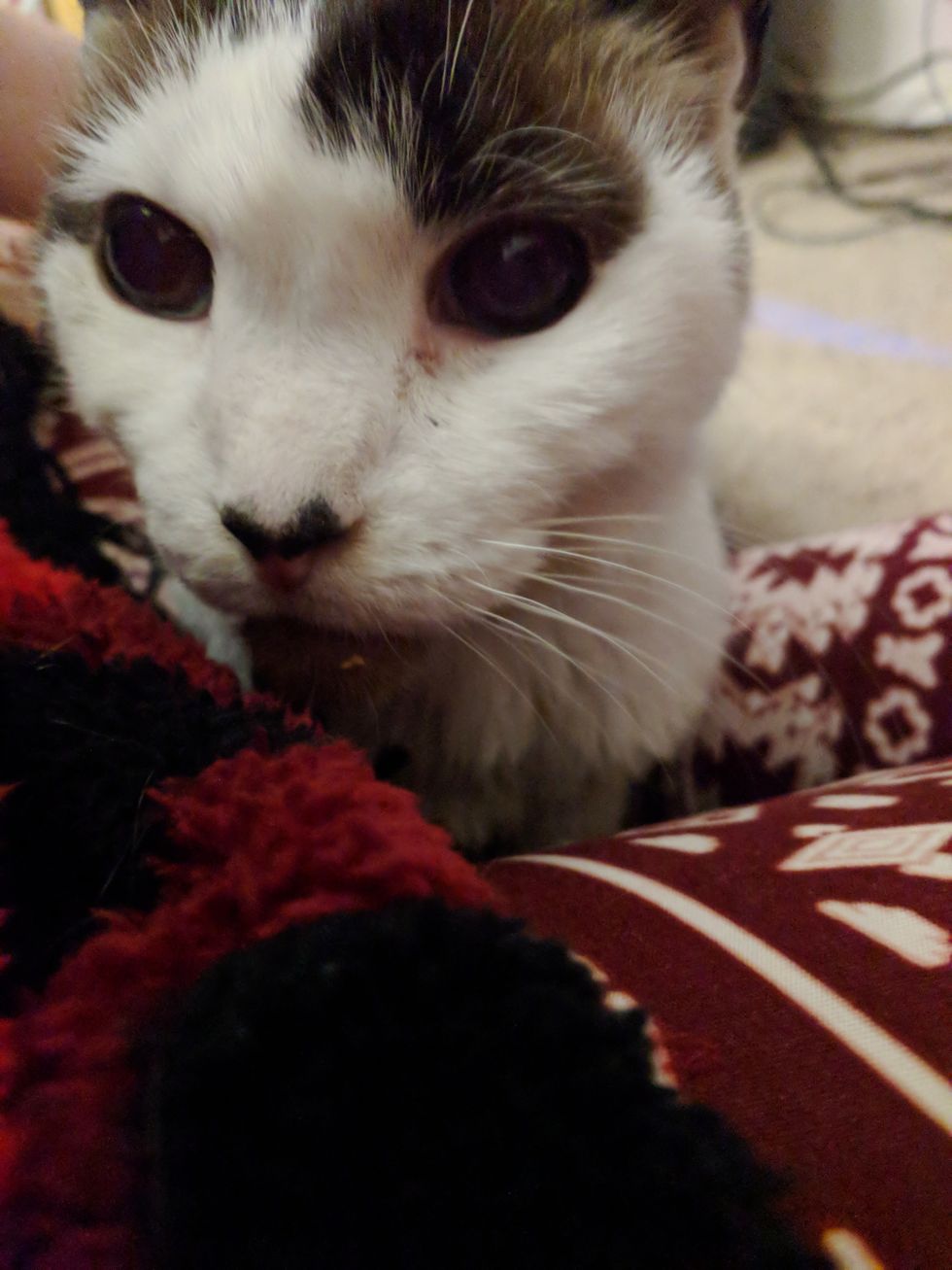 imgur/MeganBanana
Share this story with your friends.
Related story: 15-year-old Shelter Cat Cries Until He's Held All the Time, So They Come Up With a Solution