A 16-year-old ginger cat came to the shelter, hoping for a new home to spend his retirement. After over seven months of waiting and a lot of pawing on the glass door, this sweet senior cat finally had his wish come true this holiday season.
Meet Kozal!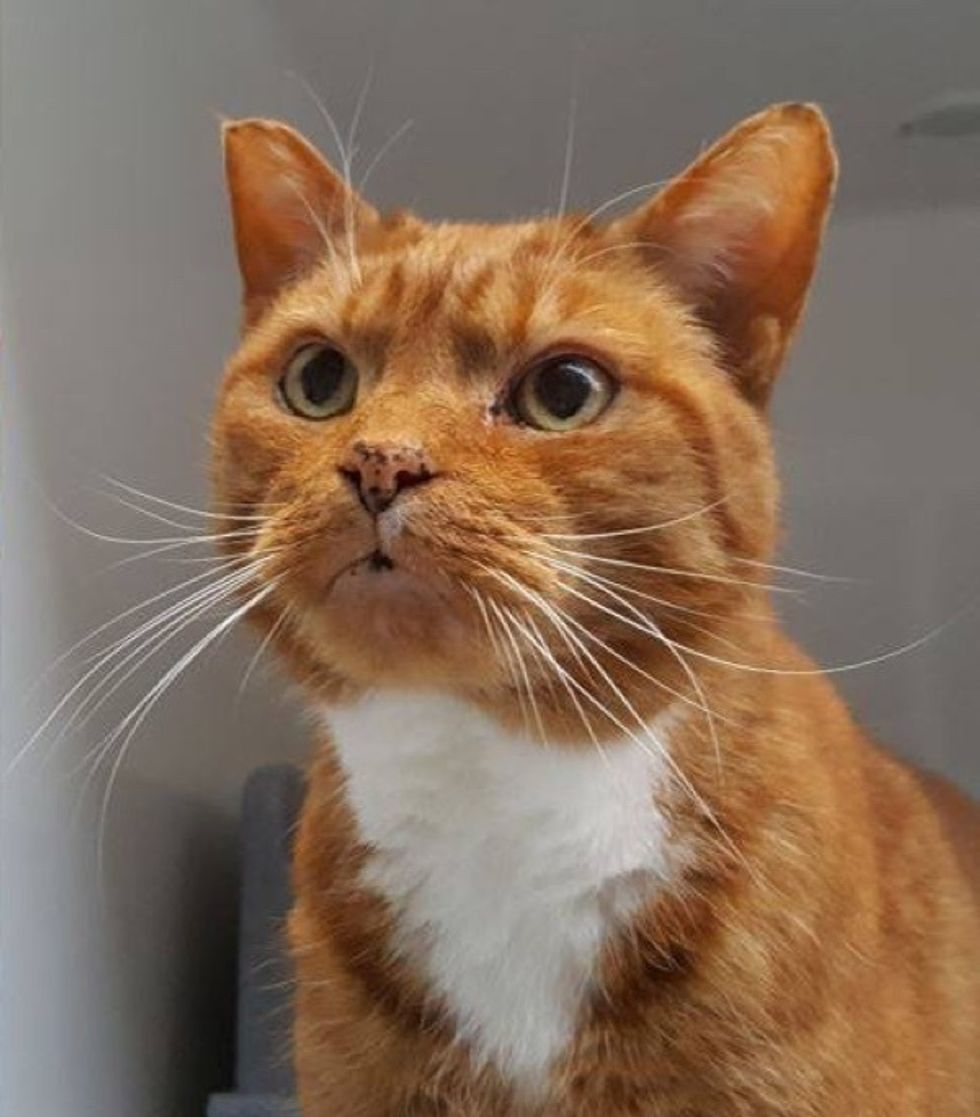 Cats Protection
Kozal came to Cats Protection's National Cat Adoption Center in Sussex (UK) after his owner could no longer care for him due to poor health. This gorgeous ginger boy who had always been the only cat in his household, was confused being in the shelter environment and constantly plotting an escape plan.

"He often liked to try to escape out of his pen. Never let it be said that old cats can't move quickly," Kozal's caregiver at Cats Protection said.
The kind folks at the adoption center knew that this sweet boy deserves a loving home and began sharing his story online. Day by day, Kozal found himself waiting behind the glass wall, watching prospective adopters pass by, yet no one stopped for him.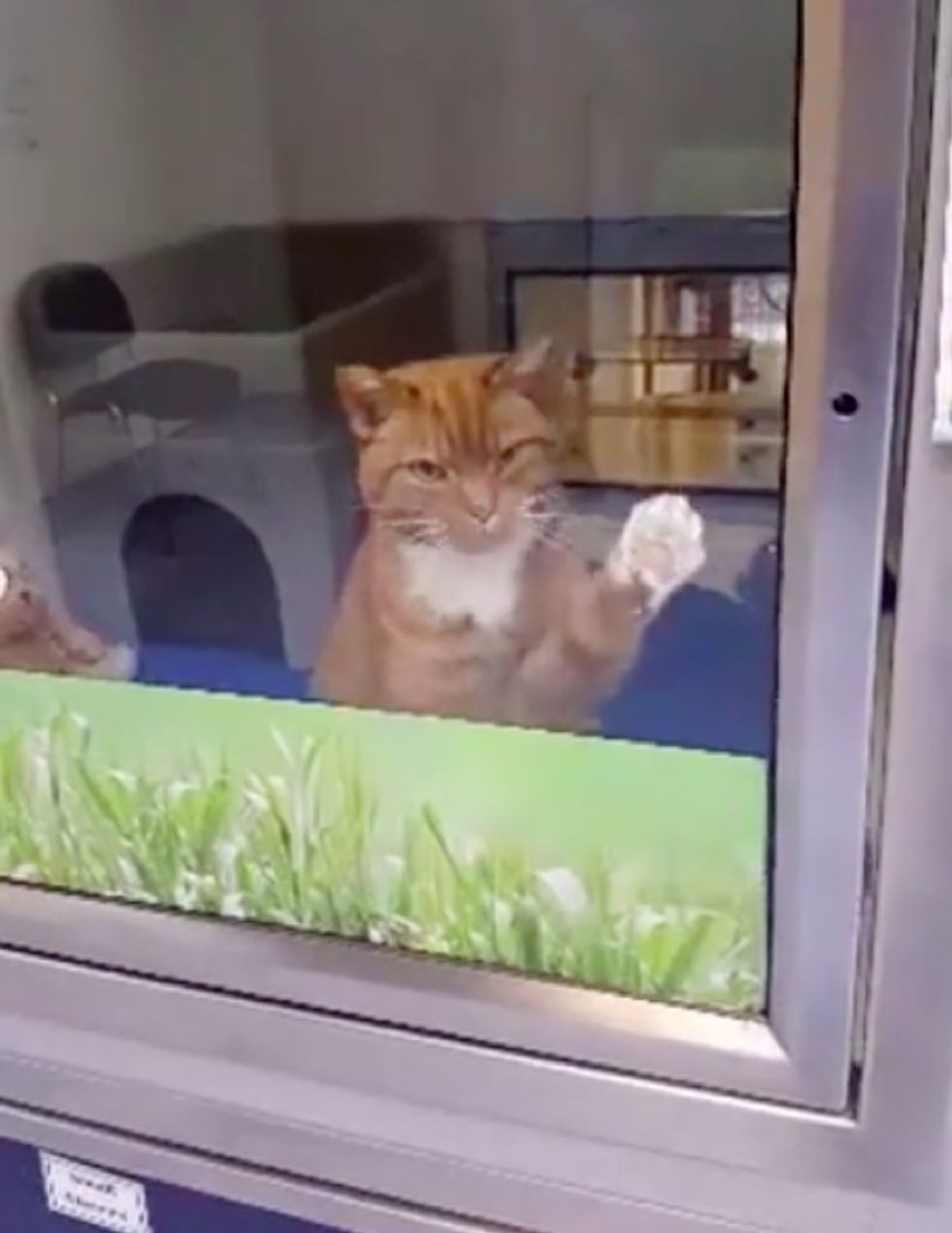 Cats Protection
"He was in the prime position in his pen just by the door (at the adoption centre), but everyone seemed to just walk past him."
Kozal is 16 years young with a bit of arthritis but nothing can stop him from being an active cat that he loves to be. He may not be the most cuddly and is not a fan of other cats but a few head scratches will make him the happiest kitty on the planet.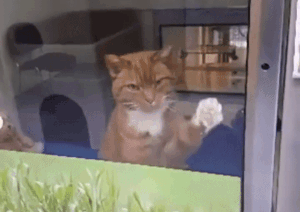 Cats Protection
Over time, the ginger boy became more dejected as he was overlooked in favor of other cats.
After about 210 days at the center, a couple came in to visit Kozal. They took his paw and welcomed him into their loving home. That day the ginger boy's wish finally came true.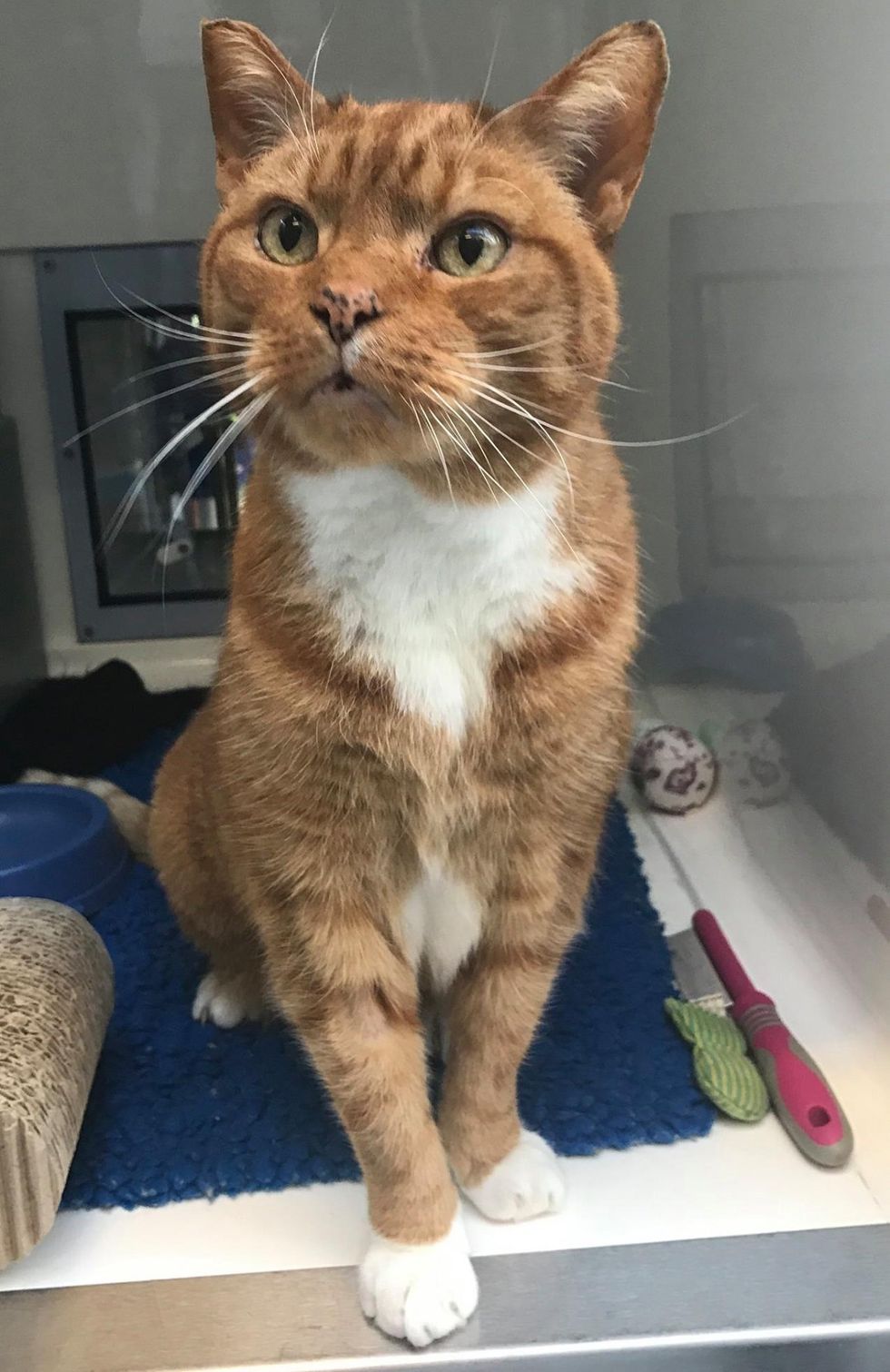 Cats Protection
As Kozal says, "So I might not like constant attention. So I might not like being cuddled for long periods of time. So I might be 16 1/2 years old and have a little bit of arthritis. We all come with baggage; the only difference is I'm willing to love you regardless of yours."
Watch Kozal's adoption story in this animation! Get the tissues ready :).
"We adopted Kozal because he has that forlorn look on his face and we just wanted to give him a warm safe place to spend his OAP years" says Jill Cash.
"He settled in right away and made himself at home. He loves to sit in front of our French doors and watch the birds. He is a real feisty character and we are starting to recognise the different miaows he gives us."
Kozal knows he's home!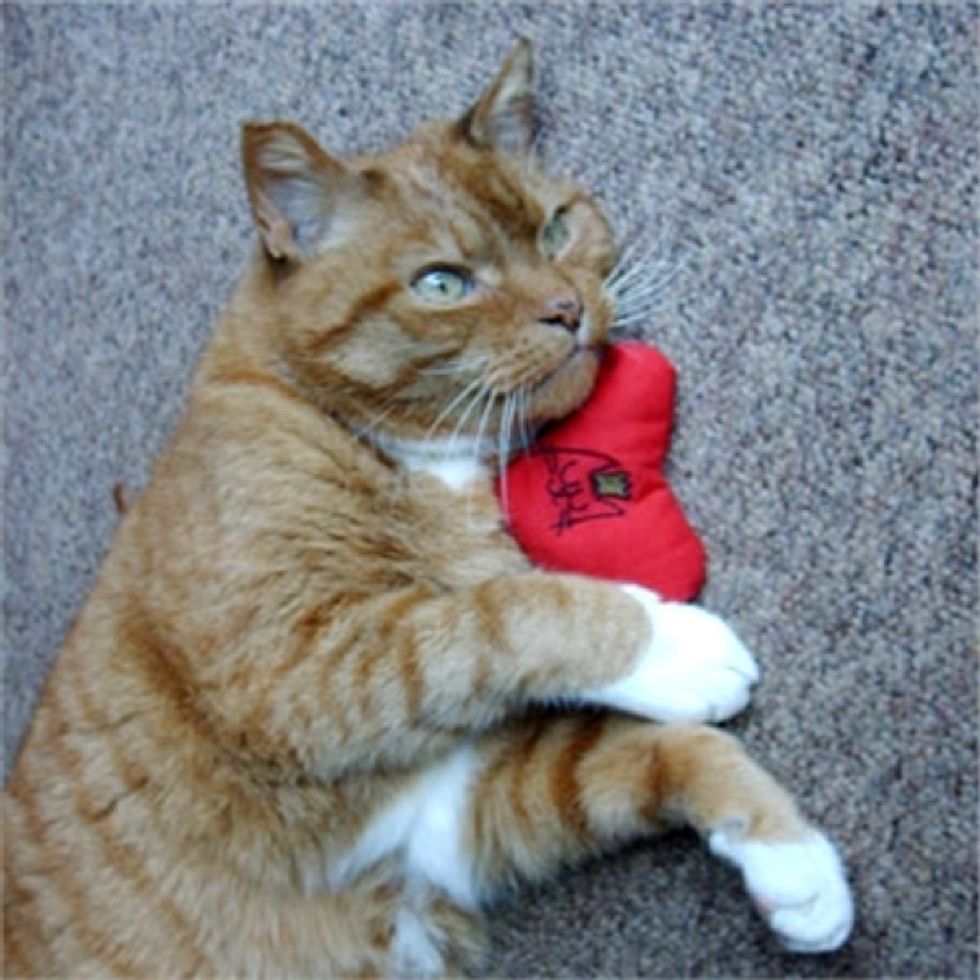 Cats Protection
Share this story with your friends. If you would like to support their rescue efforts, click here to see how you can help. To adopt a kitty from Cats Protection, click here for more info. Follow Cats Protection on Facebook.
Related story: 10-year-old Cat Showed Up on a Porch, Hiding His Paws From Everyone Until Someone Offered Help