A super senior cat who was rescued at the ripe age of 23, just turned 24 - one year after she was saved from an uncertain fate.
Meet Ora!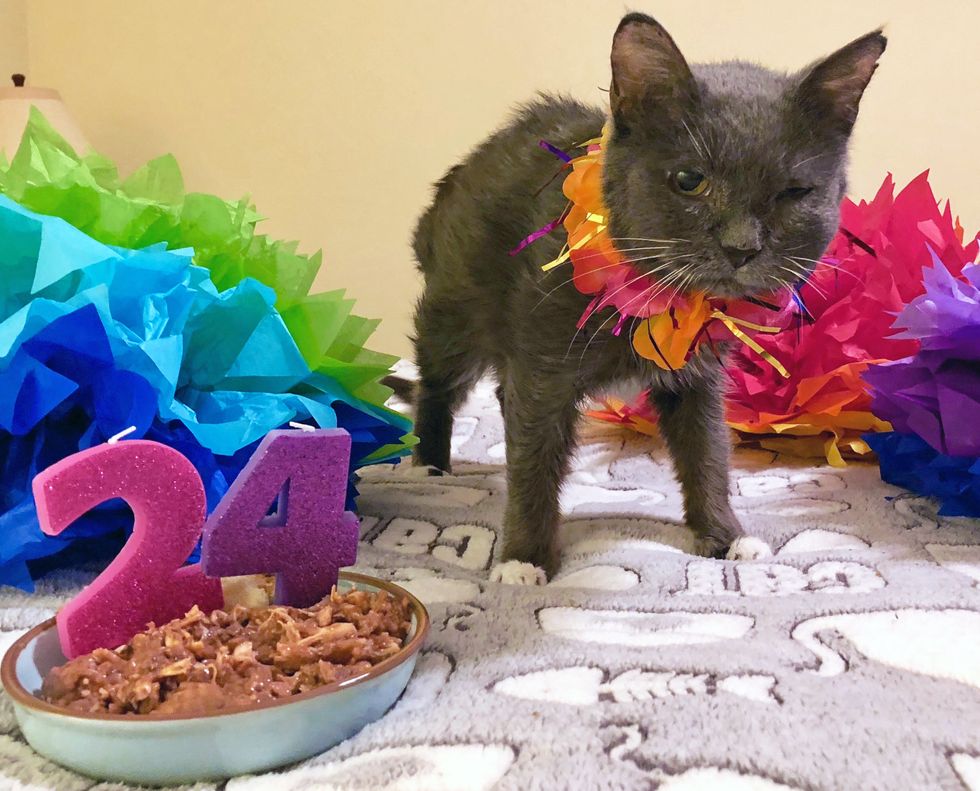 Young at Heart Senior Pet Adoptions
Ora was surrendered to a city shelter in Chicago one year ago after she had been with her previous family since 1994. The old girl was lost and confused when she was placed in a kennel at the shelter.
At 23, the super senior cat was equivalent to over 100 in human years. She was incredibly affectionate and would start purring at the slightest touch.
Shelter staff knew immediately that she didn't belong there and reached out to Facebook, pleading for help for the sweet senior cat. Within 24 hours, Young at Heart Senior Pet Adoptions (a volunteer-based organization dedicated to the rescue and rehoming of mature and senior dogs and cats) stepped up to help.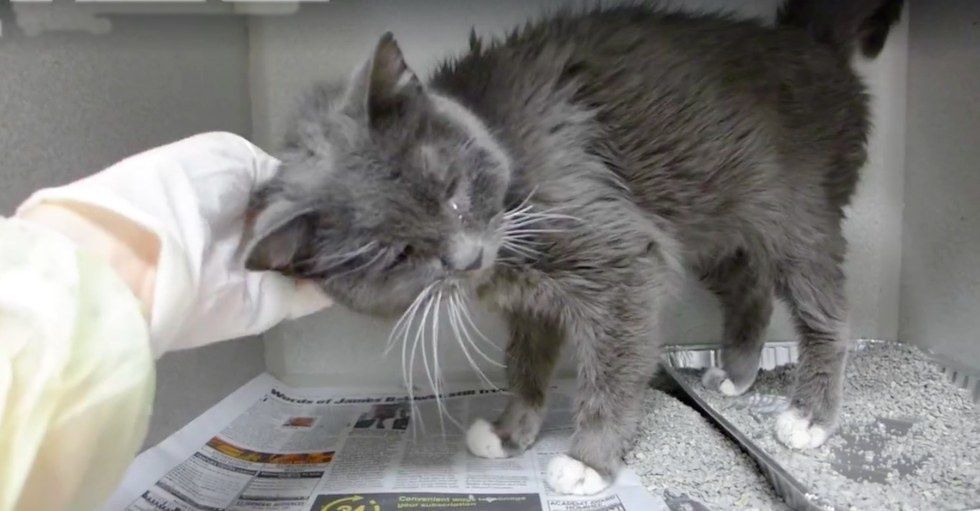 CACC Cat Transfer Team
"We rushed to rescue her, wanting to make her last days or weeks as comfortable as possible and not spent in a cage at animal control," Dawn Kemper of Young At Heart told Love Meow.
They transferred Ora to her new, comfortable home after her freedom ride.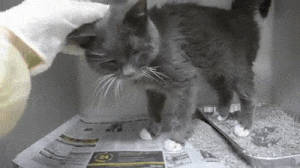 CACC Cat Transfer Team
The sweet kitty quickly settled into her heated bed, getting lots of love and thoroughly enjoying a special treat of baby food.
"We treated her urinary tract infection which cleared up beautifully, had the mass evaluated under her eye (which turned out to be an inoperable but non-painful tumor), and got her settled into one of our sanctuary homes where she would be spoiled rotten for whatever time she had left."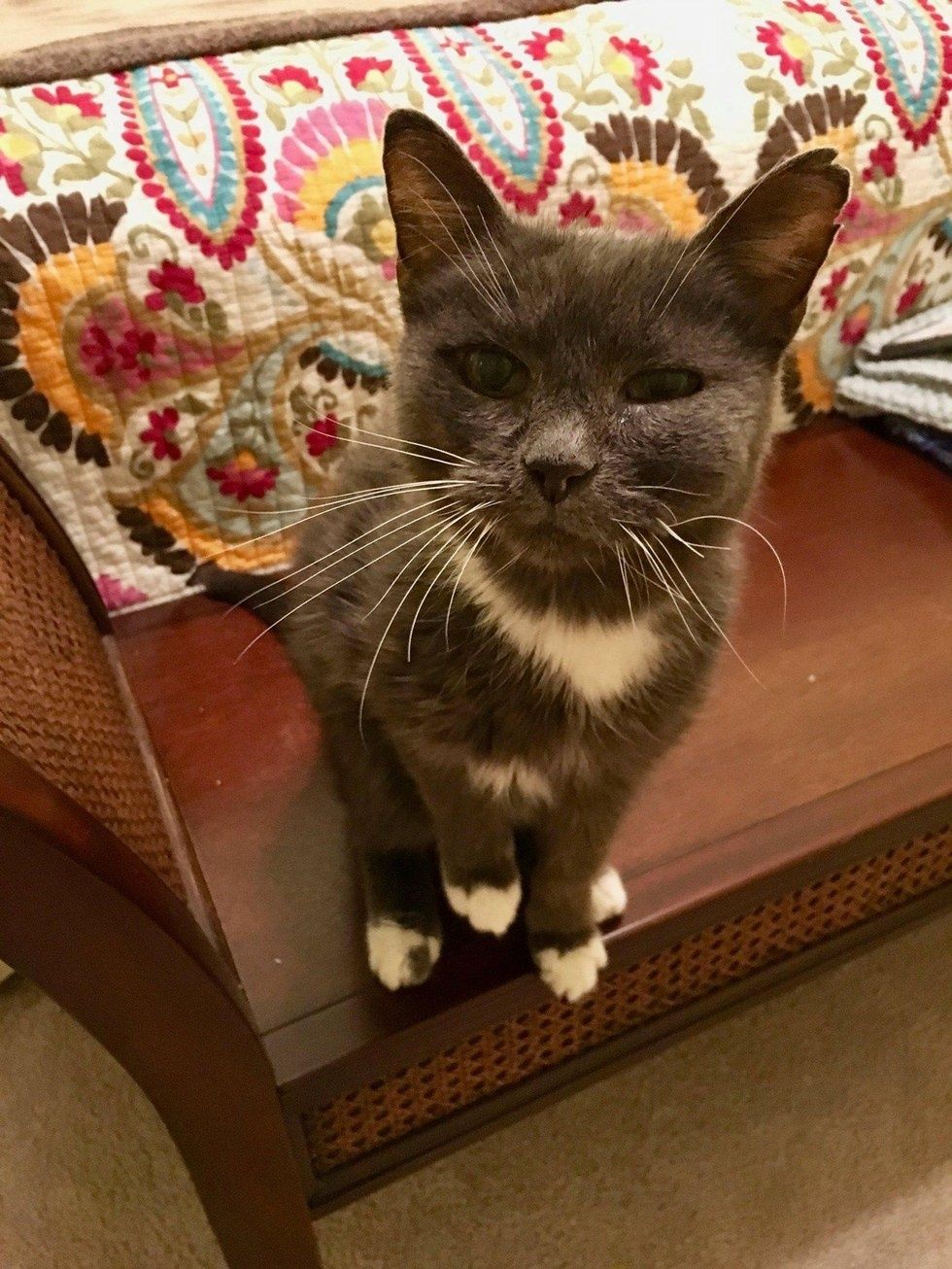 Young at Heart Senior Pet Adoptions
One year after her rescue, Ora is 24 and going strong.
"Ora is loved beyond words in her sanctuary home. She is a feisty old girl with attitude and she gets everything that she wants! From her heated beds to pureed food to the best window seat in the house, she enjoys each day as an old kitty should - in comfort and wrapped in love," Dawn told Love Meow.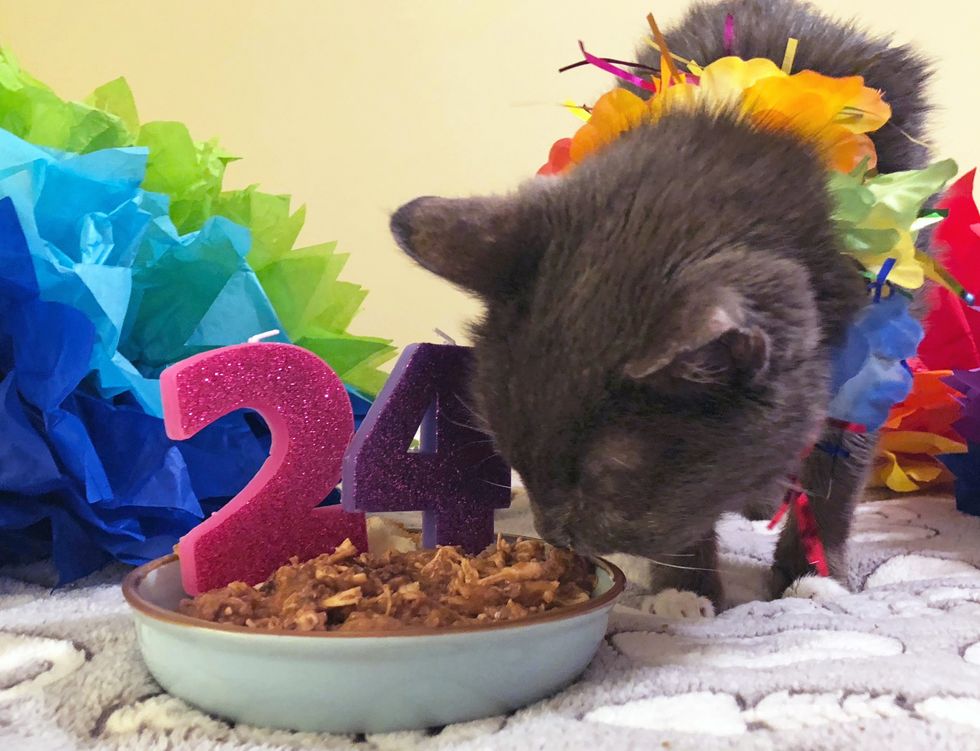 Young at Heart Senior Pet Adoptions
"Her joys in life are simple - several meals a day, all the cat naps she wants, and chattering at the birds out the window as they entertain her.
"And, though she is a diva, she really doesn't like the camera! So getting a good shot of her is tough!"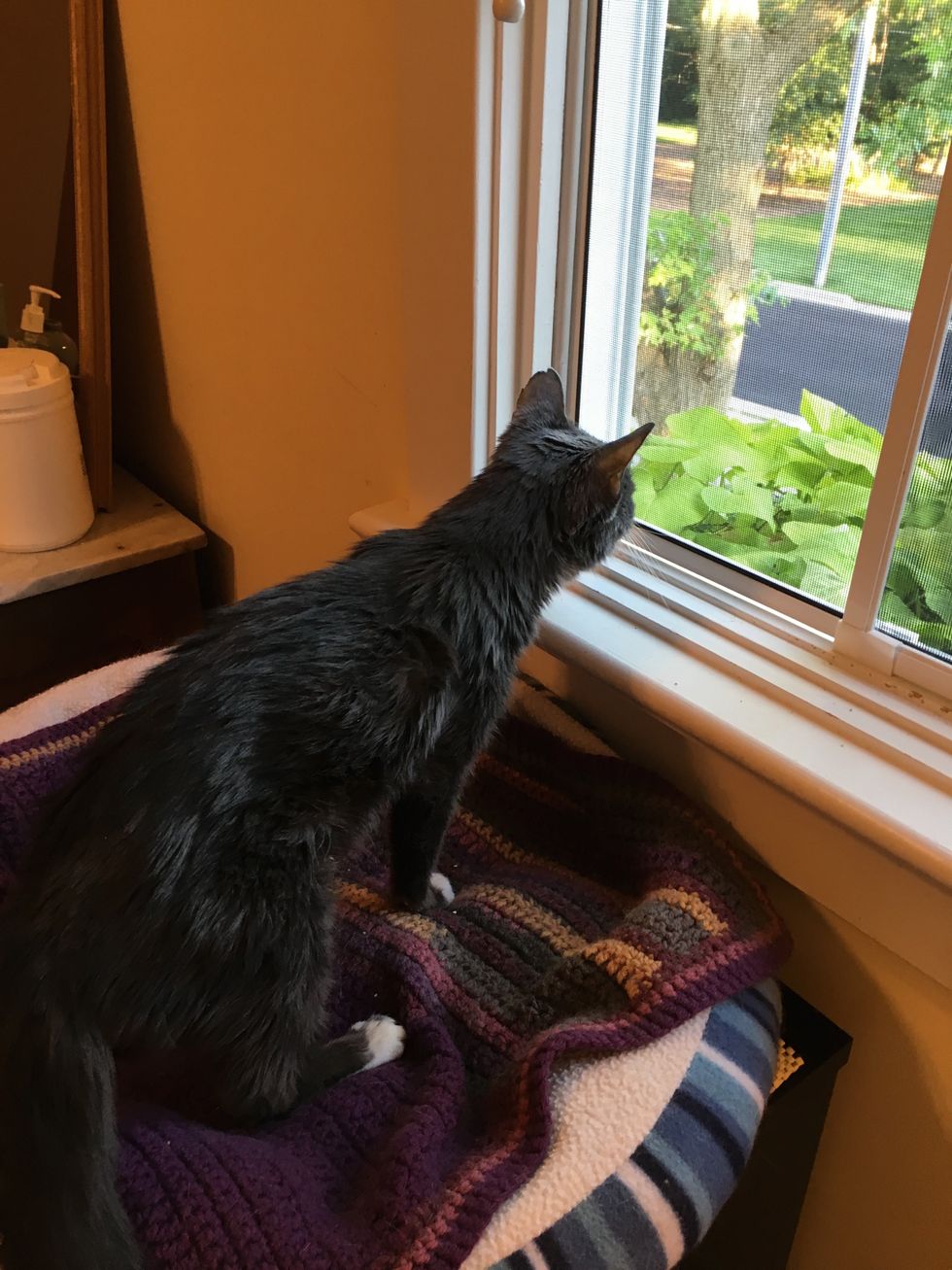 Young at Heart Senior Pet Adoptions
"Ora's birthday wish is that more senior kitties like her get to live out their lives in love and comfort."
Follow updates on Ora and other senior animals at Young at Heart on Facebook. If you would like to support, sponsor their senior animals, click here to see how you can help.
Watch video: Ora, 24, loves her Bird TV!
Share this story with your friends.
Related story: Senior Cat Talks with Cutest Meow and Hopes to Find a Home to Spend Her Retirement
Jessica of Cole and Marmalade shared with Love Meow:
"Older cats make purr-fect pets too! If you're thinking of adopting a kitten, consider a senior cat instead. They are often overlooked at animal shelters and it's hard to find them forever homes. There are many benefits to consider as well such as a more calming presence for your household, more established personality and the sense of pride you'll feel knowing you gave a hard-to-place cat another chance at a happy life. Adopt don't stop!"