This senior cat loves a good conversation with her human friends at an animal sanctuary in the North West of England. "Our gorgeous 16 year old beauty who just loves to say 'hello'," the sanctuary said.
Meet Ruby!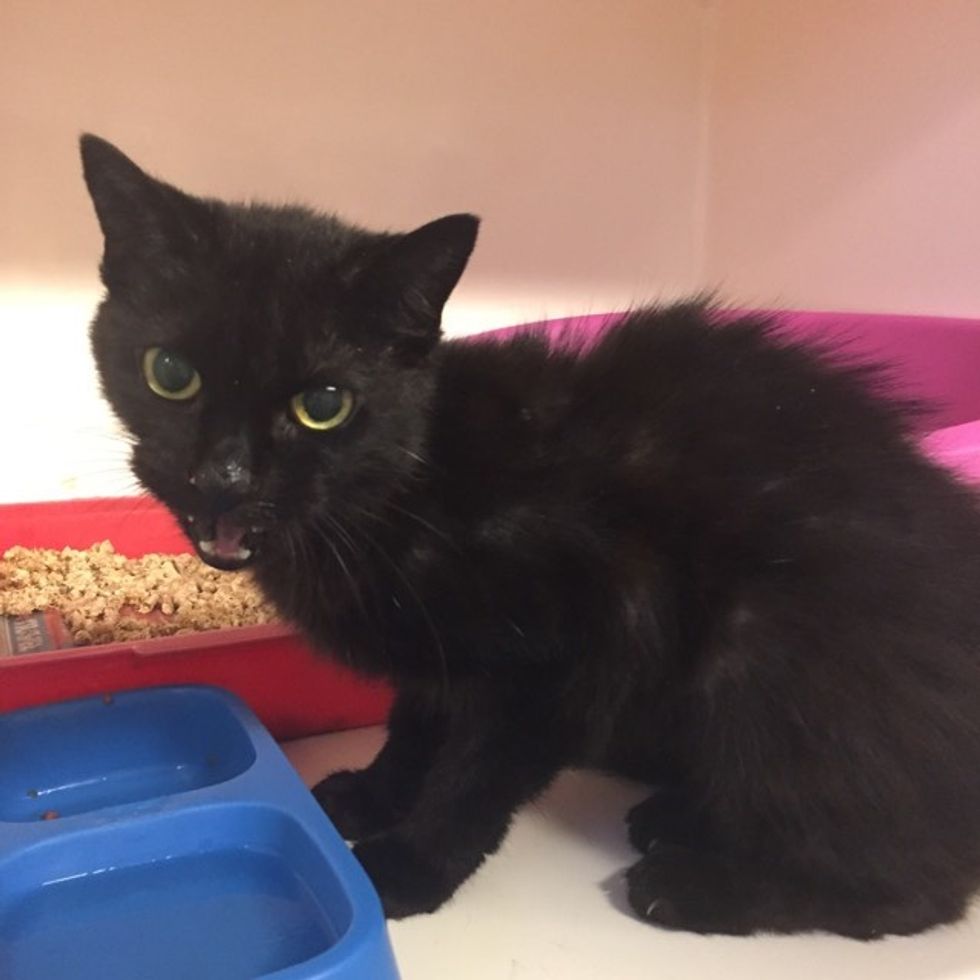 Supplied by Lucy Openshaw
About a month ago, Ruby was brought into Bleakholt Animal Sanctuary when her previous family was moving to another country.
"They were going to have her put to sleep - she has a flea bite allergy so was very scabby when she first came to us," Lucy Openshaw of Bleakholt Animal Sanctuary told Love Meow.

The rescue group refused to put her down. "We are a no-kill rescue and will never ever put a healthy animal to sleep."
They were told that she was 12 years old, but it turns out that Ruby is an older gal. "She was later aged by the vet to be 16," Lucy said.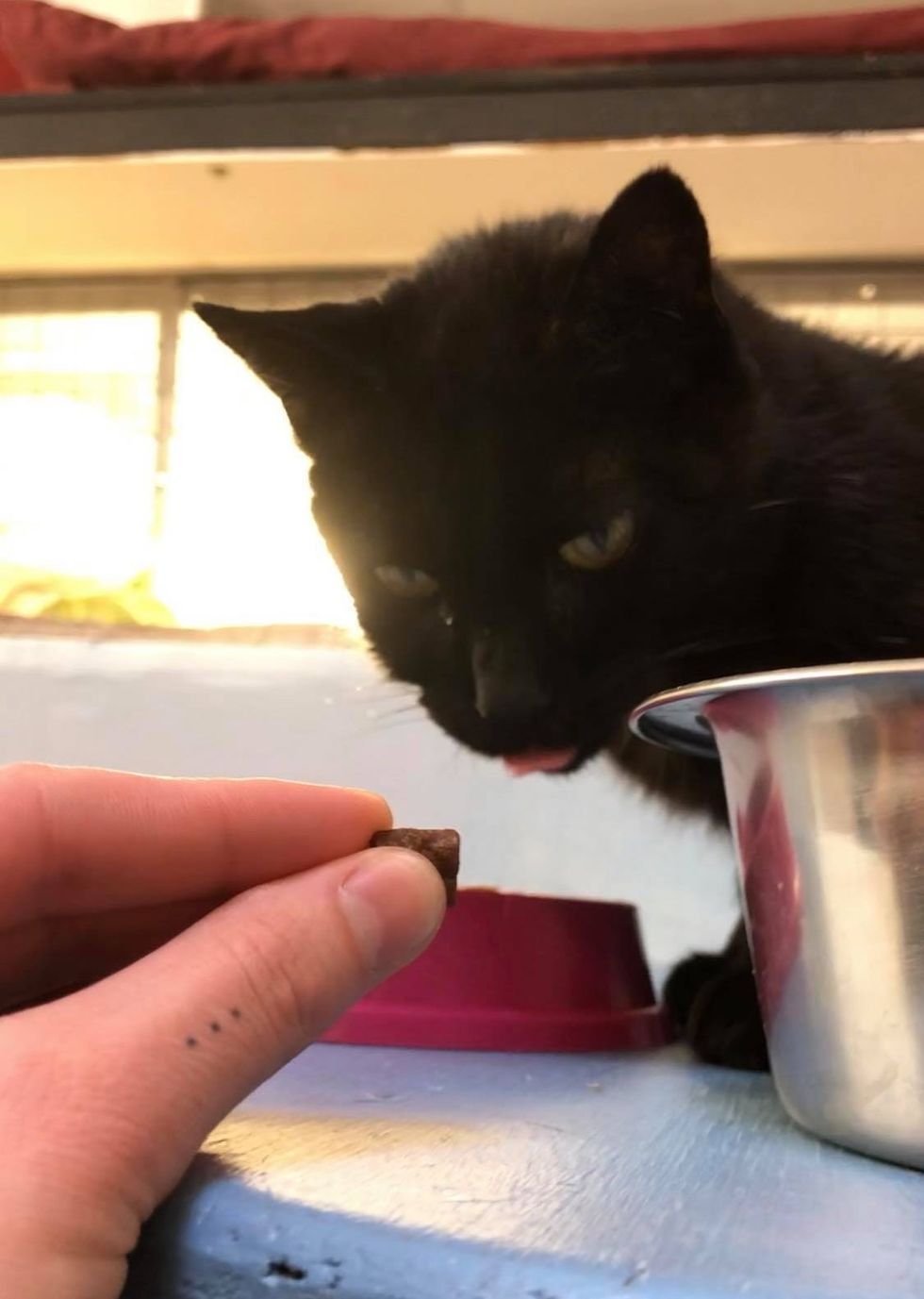 Supplied by Lucy Openshaw
They removed an abscess from her mouth. After she had healed up, she moved into a spacious room where she could relax and do whatever she felt like.
"It has loads of hiding places, beds and climbing frames with a secure balcony. The kitties are free to roam and members of the public can go in and pet them, too," Lucy told Love Meow.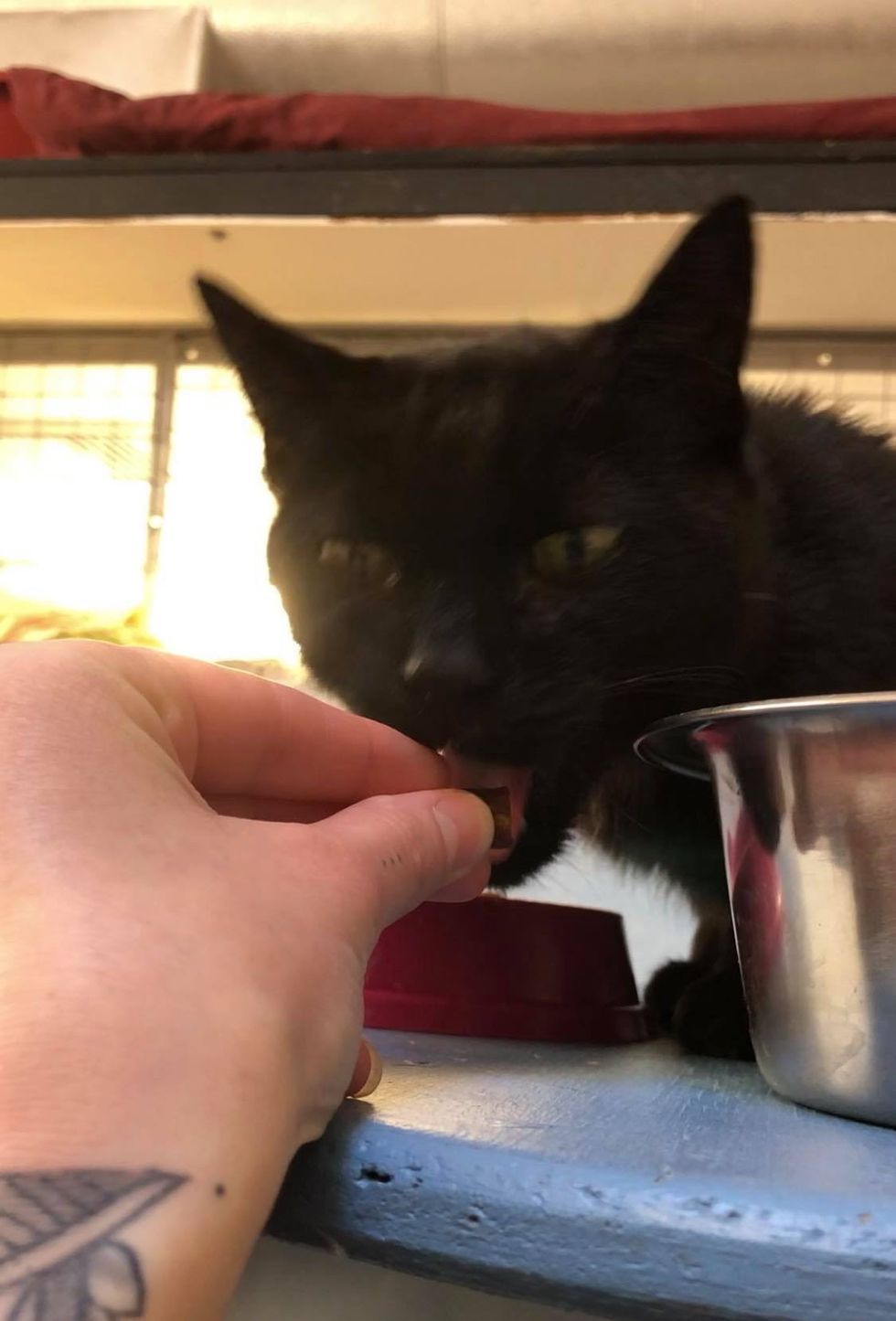 Supplied by Lucy Openshaw
Ruby is as happy as can be. She's extremely friendly and loves cuddles. Whenever a visitor comes in, she walks right up, starts a conversation with her signature "hello" and follows them around.
"She is a lovely cat with a great personality, she wants nothing more than cuddles and a comfy lap to curl up on," the rescue said.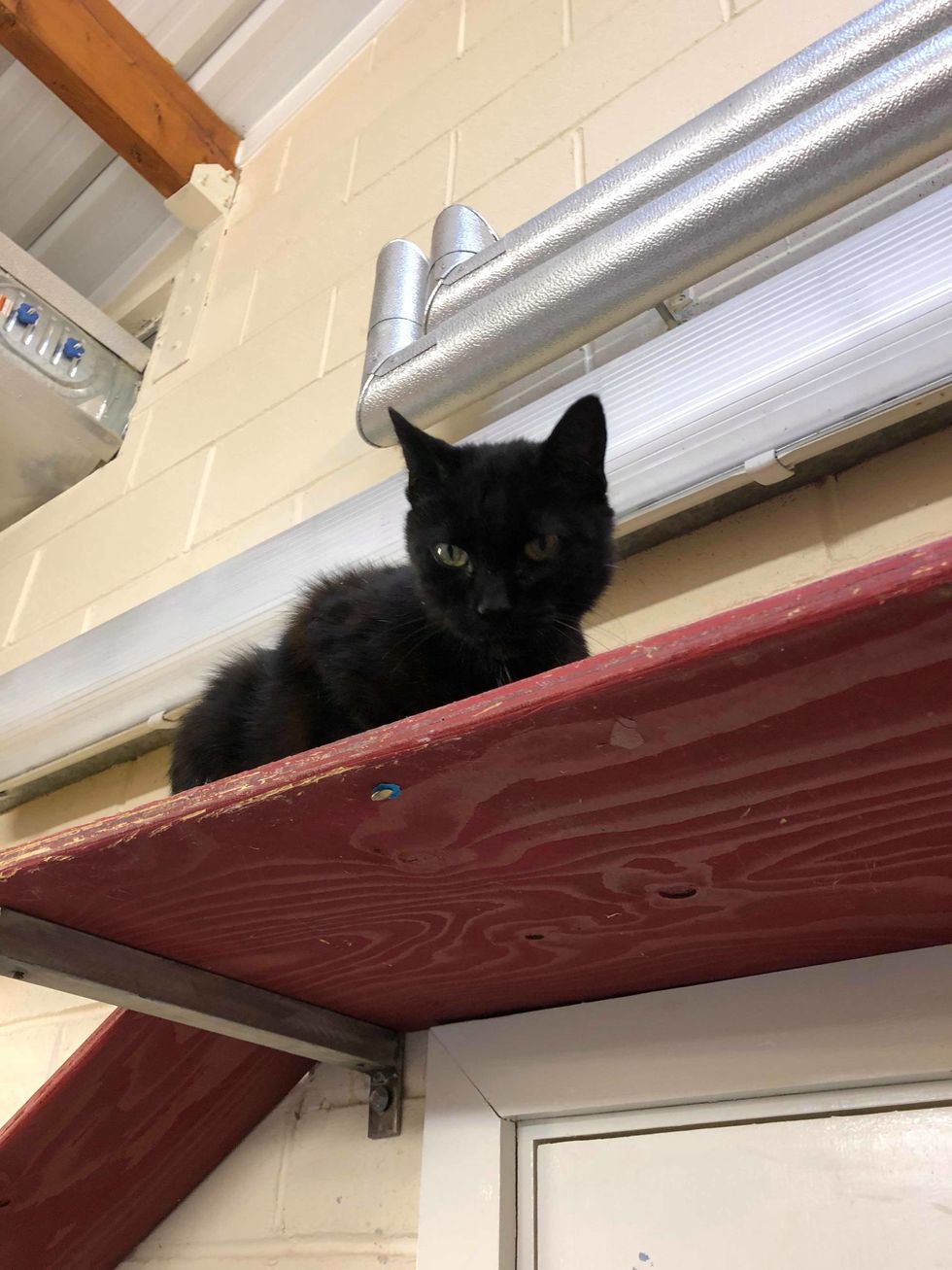 Supplied by Lucy Openshaw
She's an older girl with a young soul and a laid-back purrsonality.
Watch video: Ruby said "hello" to her human friend who came to visit her while she was healing.
Sweet Ruby is looking for a forever home to spend her retirement and someone to talk to and snuggle with every day.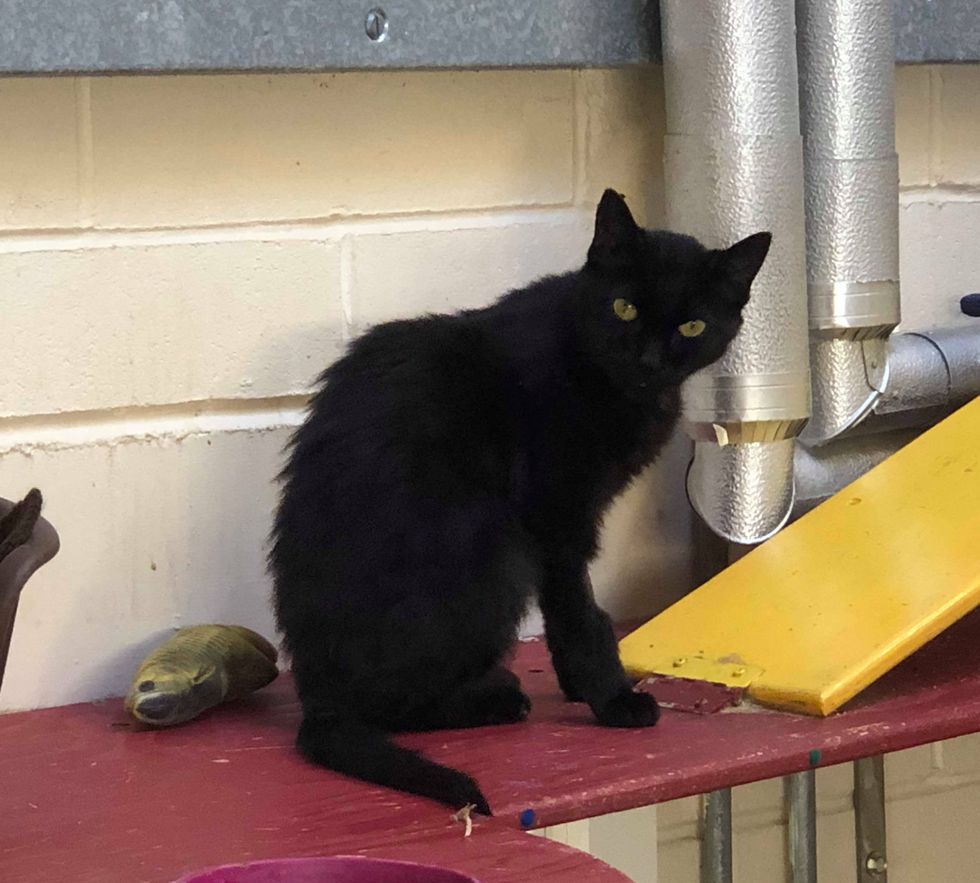 Supplied by Lucy Openshaw
Share this story with your friends. If you are interested in adopting Ruby (located in Ramsbottom, England), you can contact the sanctuary at info@bleakholt.org. Follow Bleakholt Animal Sanctuary on Facebook.
Related story: Talking Cat Greeting His Human Dad When He Gets Home