A 6-year-old calico was found strolling the streets with a unique gait. Turned out, the kitty was born with fused joints in her back legs but she doesn't think she's any different.
Meet Adira!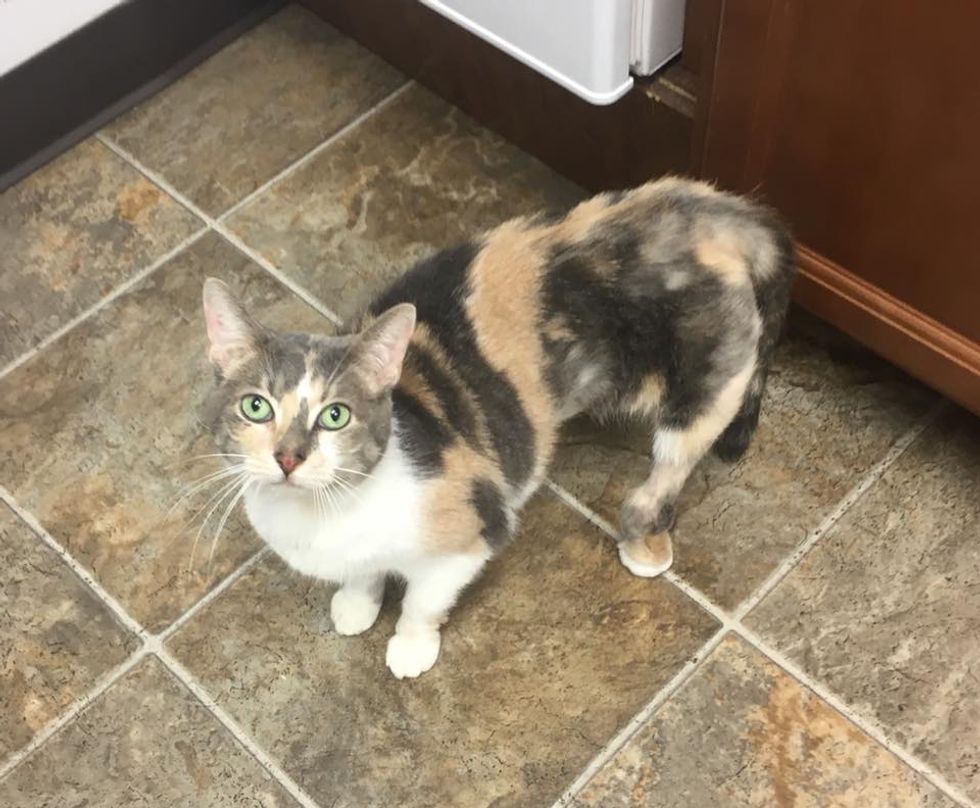 Supplied by Here Kitty Kitty Rescue
A good Samaritan found Adira wandering the streets, begging for help. Right away, they noticed something different about her back legs - they couldn't bend. After her home couldn't be located, they took her to get help.

"She was taken to our local humane shelter. The shelter then called us to take her since they know we love special needs cases," Missy of Here Kitty Kitty Rescue told Love Meow.
When Adira arrived at Here Kitty Kitty Rescue in Elkhart, Indiana, she reached her paw out and tapped everyone there for attention and pets. The sweet girl was eager to be loved.
After a trip to the veterinarian, it was discovered that she was spayed and born with inverted joints.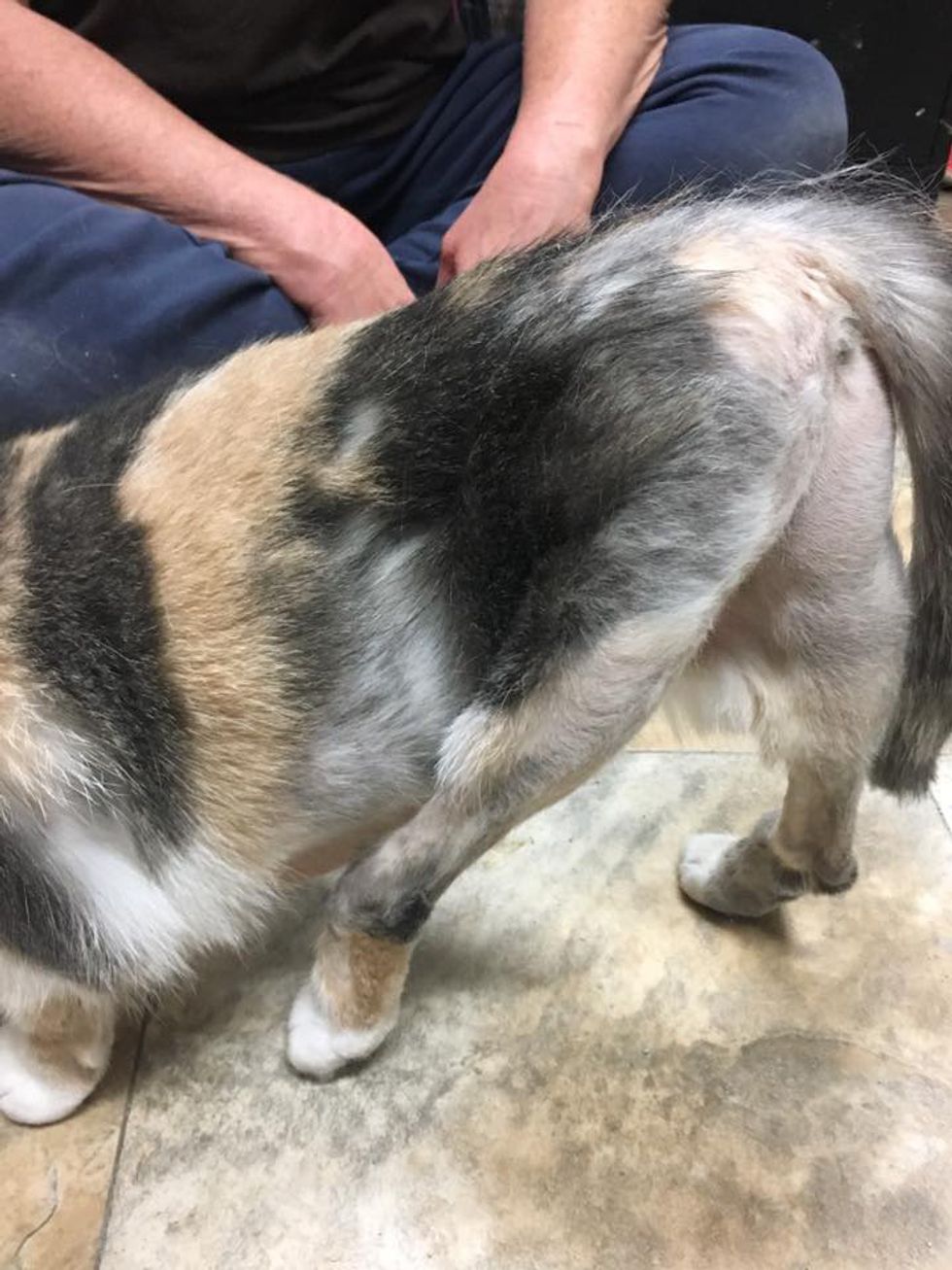 Supplied by Here Kitty Kitty Rescue
"Don't feel sorry for this girl though, she can climb stairs, use the litter box and do everything any other cat can do," Missy told Love Meow.
Adira doesn't let anything slow her down. "Her name in Hebrew means strong and powerful. And that she is."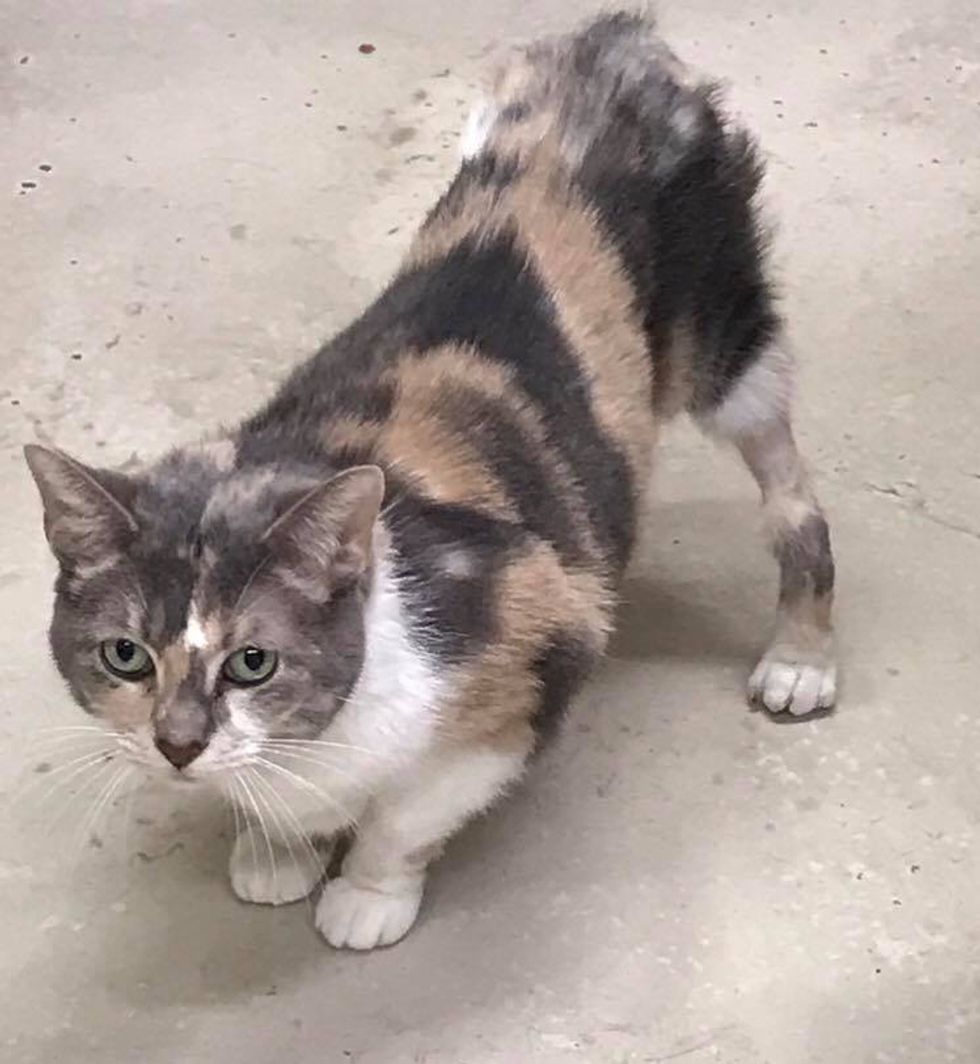 Supplied by Here Kitty Kitty Rescue
"She has captivated many hearts and has shown great courage and will to be like everyone else," Missy added.
Volunteers Tina and Bethanie met the special gal at the rescue and fell in love. Each time they hung out, Adira would beg for love and attention. "She is an absolute lover! She has such a spirited personality," Tina told Love Meow.
Watch as Adira explores around the room and climbs the stairs like a champ!
"When she walks she kind of sways her hips and you hear this rhythmic scratching of her back paws against the floor - but then all of a sudden she just starts running full blast across the floor, completely playful and carefree, not caring if her feet slip out from under her a bit."

Before they knew it, sweet Adira had crept her way into their hearts, and on October 8, Adira was adopted and went home with the humans she loves so dearly.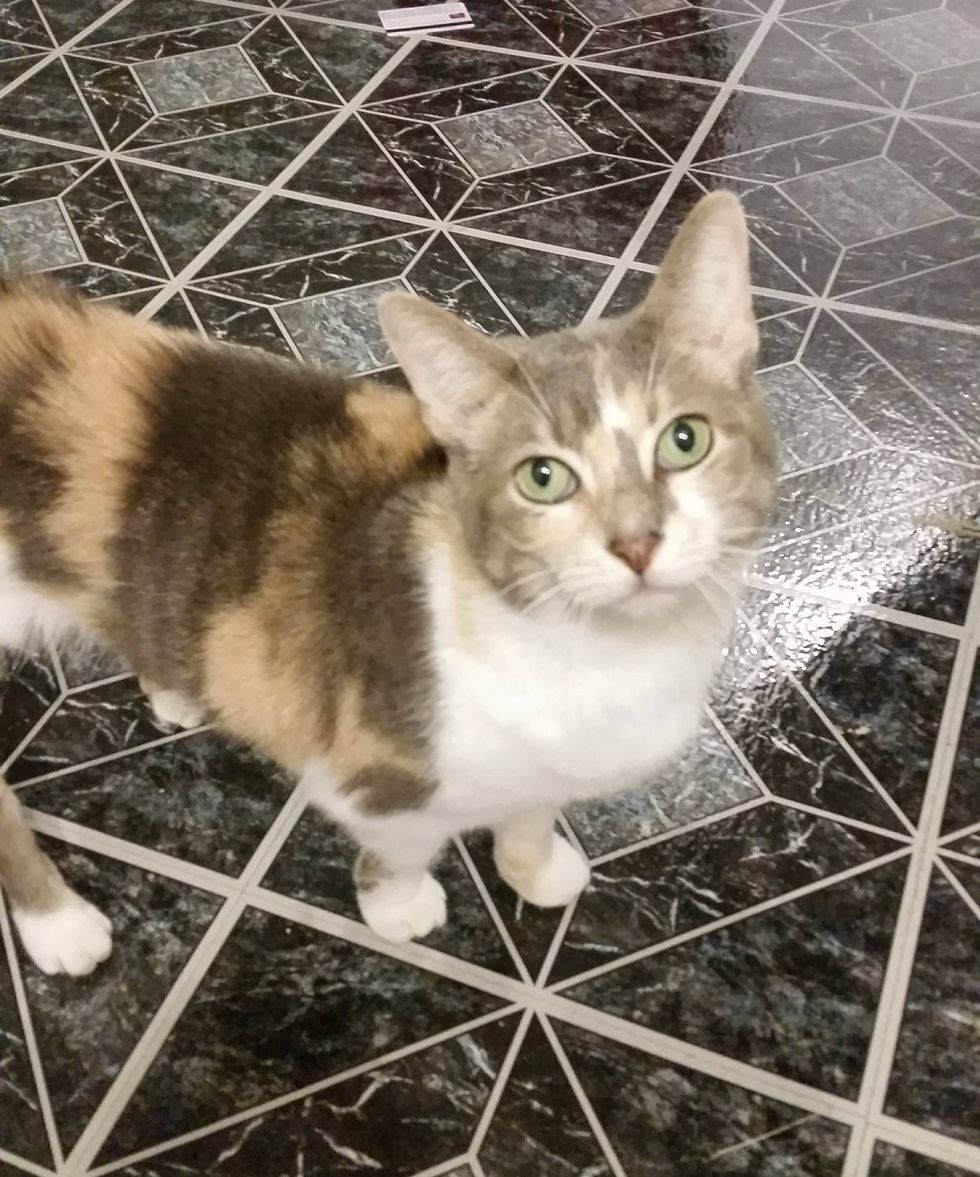 Supplied by Tina Weigle
"She is a warrior - you'd never know she had a 'disability' based on her behavior and spirit. She doesn't let anything hold her back, be it stairs, obstacles on the floor, furniture, or even our gate to the cat room. She'll jump on things and over things without hesitation. She flattens herself and crawls under the gate like some kind of acrobatic ninja," Tina told Love Meow.

"All she cares about is being where her family is and making sure we know that she's nearby. Playing with that ball track toy, cuddling on soft blankets, talking, and zooming down the hallway are her favorite things to do."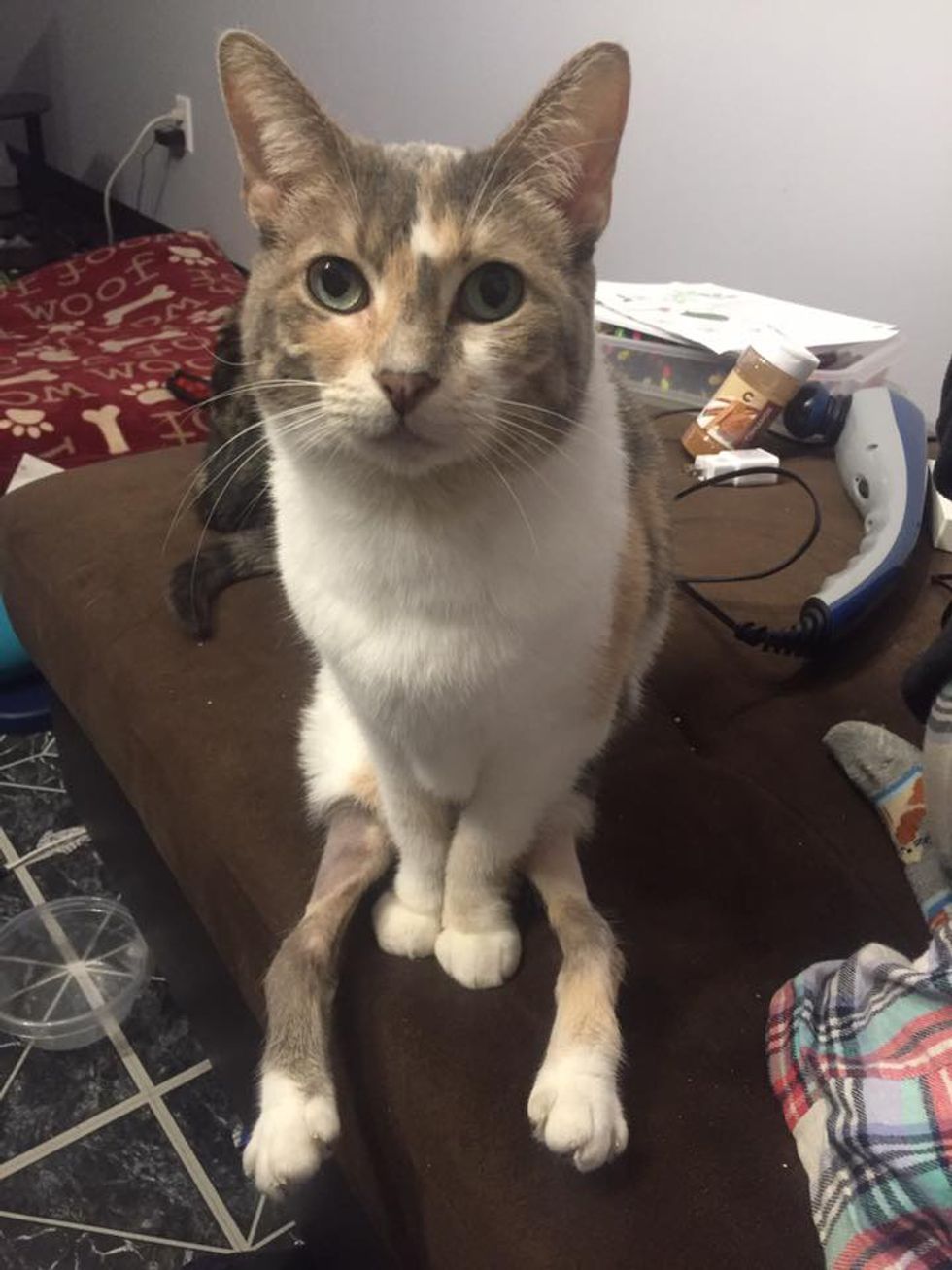 Supplied by Tina Weigle
"She's sassy in the way that she will talk to you until you either pick her up or give her attention - she seems to really enjoy when we actually talk to her. She carries herself like she's the boss, yet she's friendly and gentle with all the other animals," Tina told Love Meow.

"Her eyes are soulful and she will stare at you intensely, trying to communicate. We couldn't ask for a better cat."
Watch this cute video:
Share this story with your friends. Follow all the rescue kitties at Here Kitty Kitty Rescue on Facebook.
Related story: "Kanga-roo" Kitten Hops Her Way Into Her Rescuer's Arms, Now 3 Years Later