A big kitty named Wilford came to a local rescue for a chance at a better life.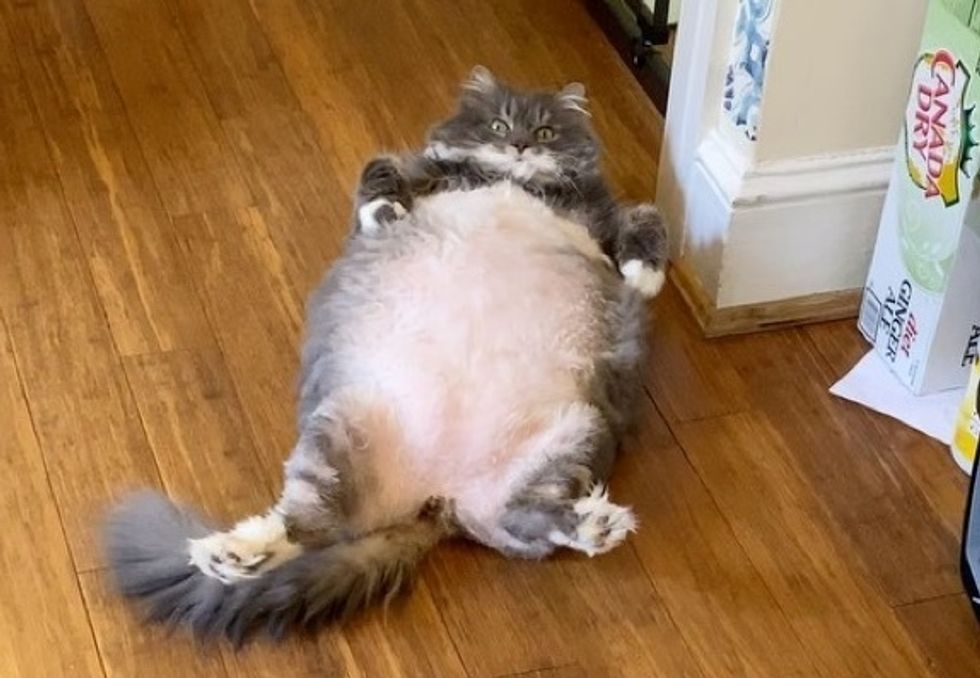 Jen @pokeypotpie
Wilford, an 8-year-old cat, was brought to a shelter when his owner could no longer care for him. He came in matted, dirty, and severely overweight.

The kitty was in desperate need of a foster home and medical attention. Lost Dog and Cat Rescue Foundation, a rescue group in Virginia, took him into their care.
"He is insanely sweet, but he was confused, stressed out, and overwhelmed by all the changes in his life," Jen (@pokeypotpie), a foster volunteer, shared with Love Meow.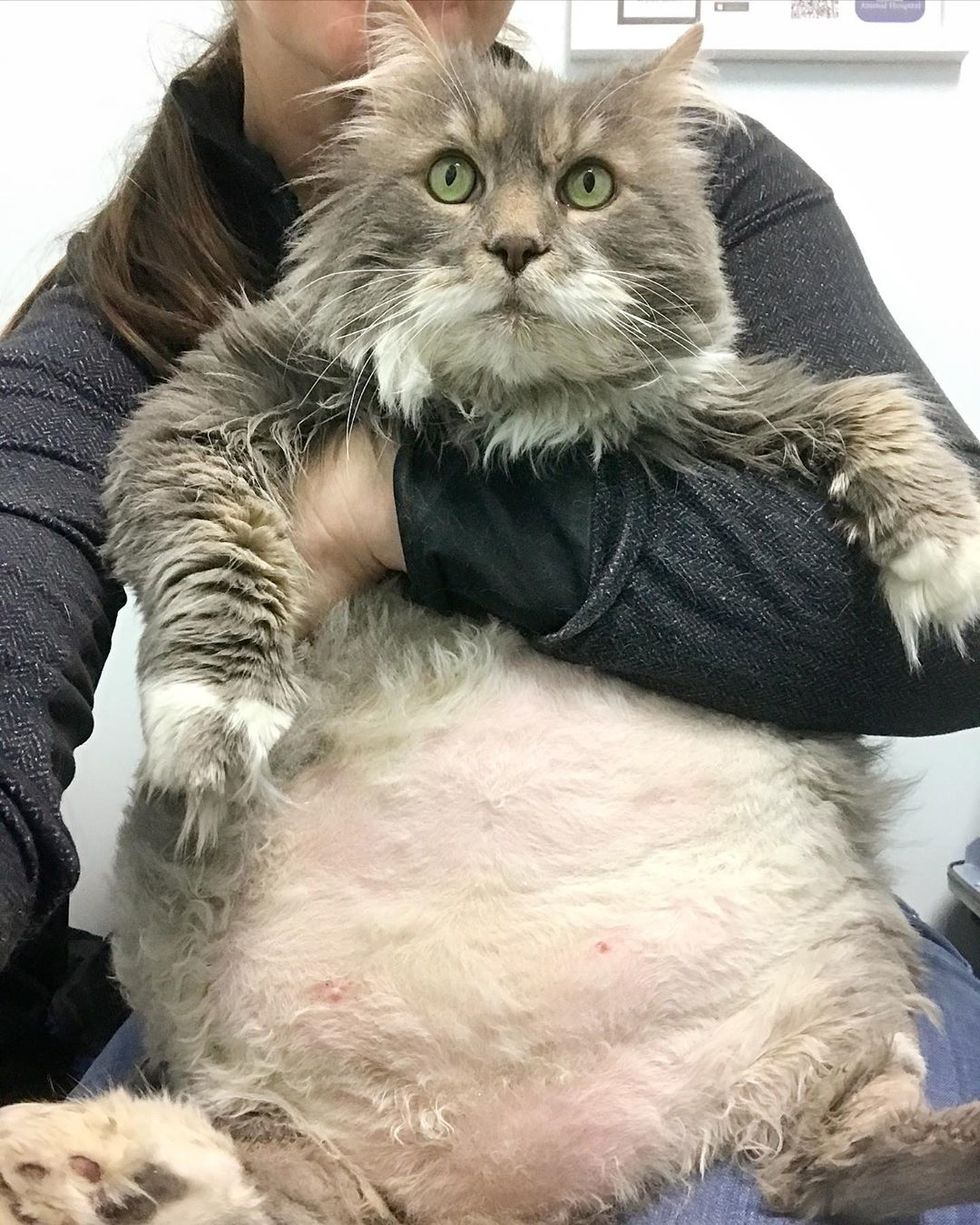 Jen @pokeypotpie
Wilford is currently at 28 pounds, but his healthy weight should be at around 14. It will likely take several years for him to reach his goal.
Before he was ready to start his weight loss journey, he had a few health issues to overcome. He was in and out of the vet several times for treatment and additional medical care before his health was finally stabilized.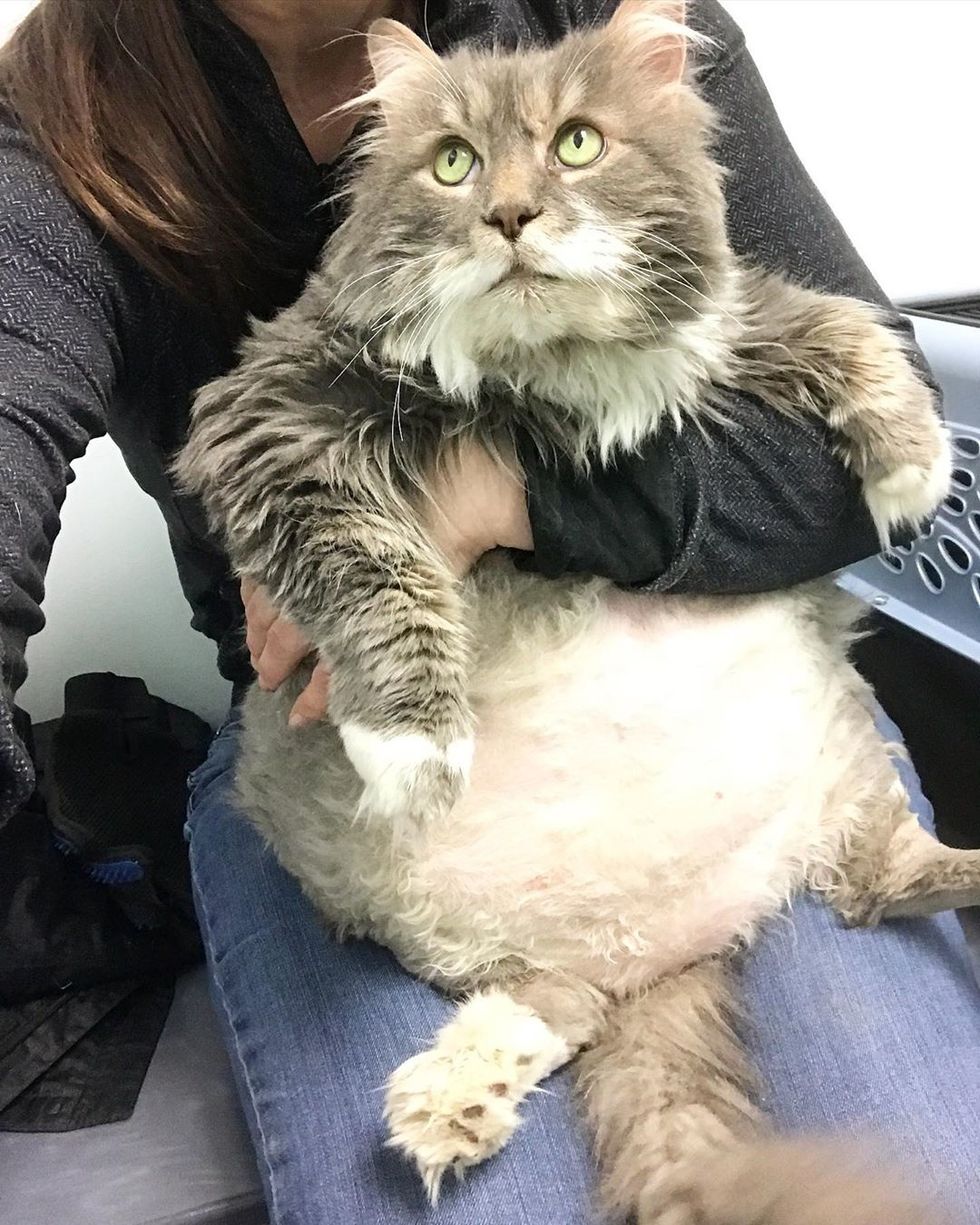 Jen @pokeypotpie
Once Wilford was strong enough, they began to help him get his weight down, slowly and gradually.

"He will eventually need to lose half of his body weight. He is an absolute delight and we are so grateful to have the opportunity to spend time with him."
(Scroll down for video)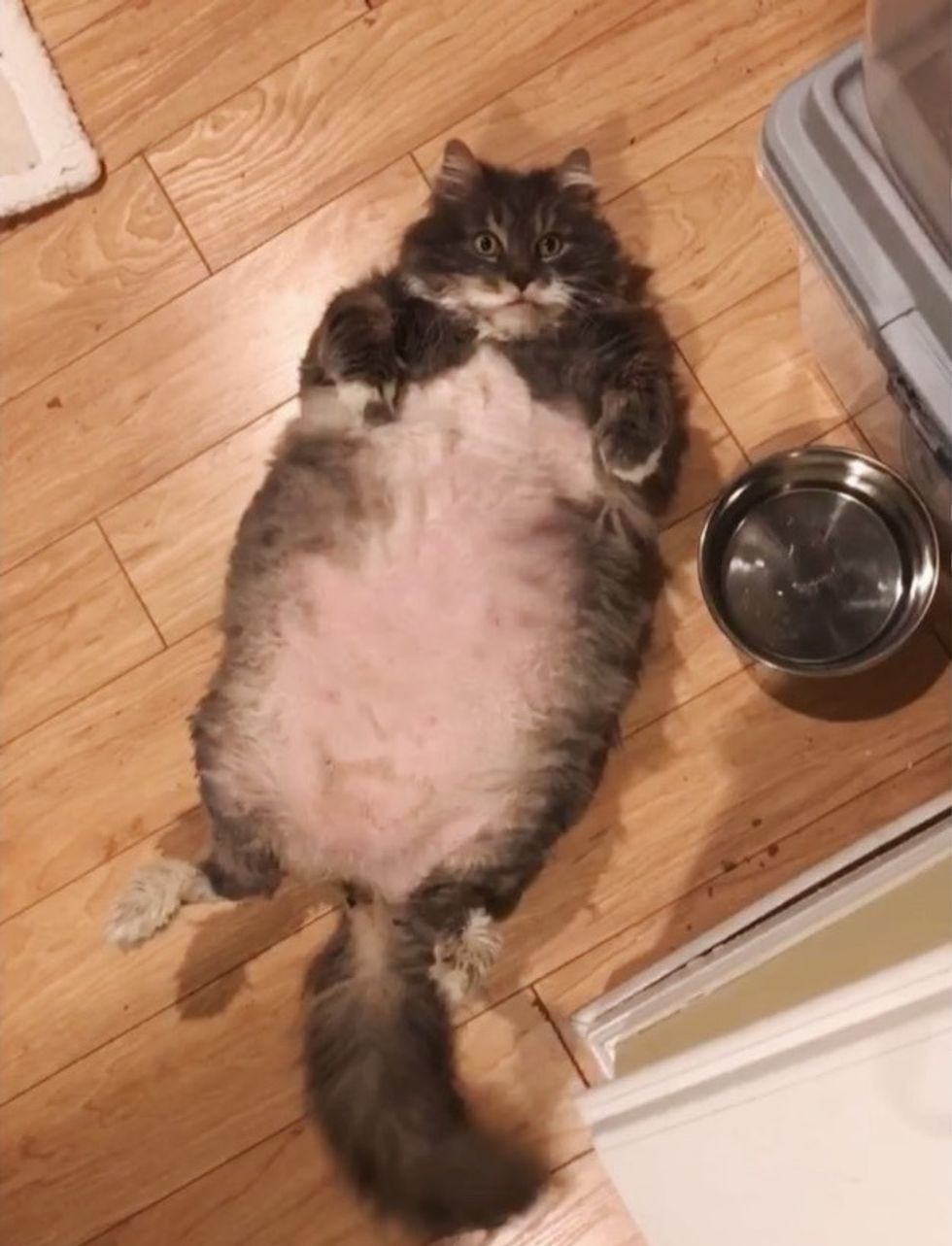 Jen @pokeypotpie
They were able to find a wet food that Wilford was willing to eat consistently.

"I've discovered that he loves catnip and catnip toys. He's playful," Jen said. "He doesn't have much range of movement, but he's super interested in the feather wand and can be enticed to swat at it. This will help us get him some exercise."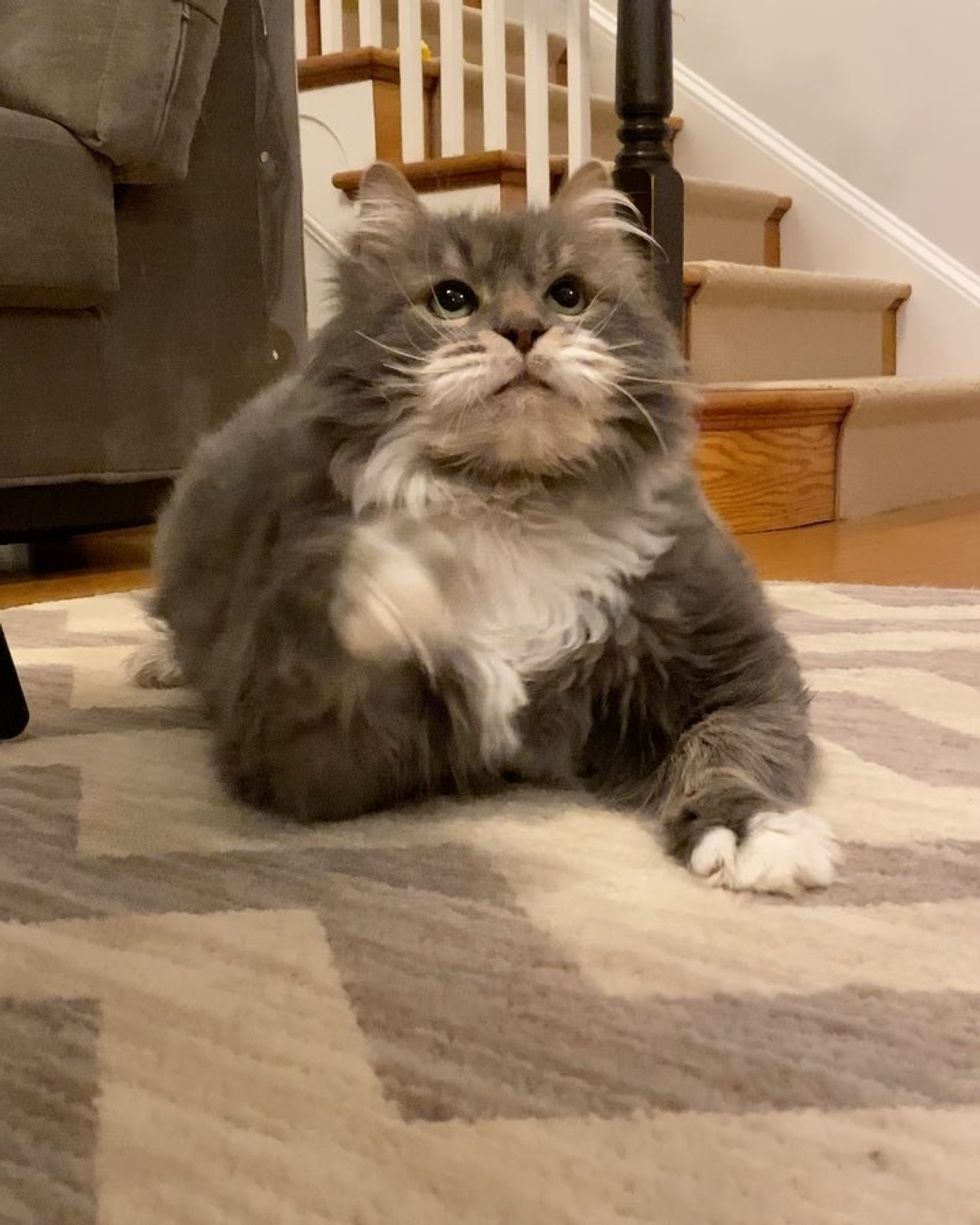 Jen @pokeypotpie
Wilford enjoys lying on his back when he feels safe. "He voluntarily and regularly rolls onto his back. He genuinely likes this position and can flip back and forth at will," Jen added.

"This guy has a massive purr motor and it gets going almost as soon as you start petting him."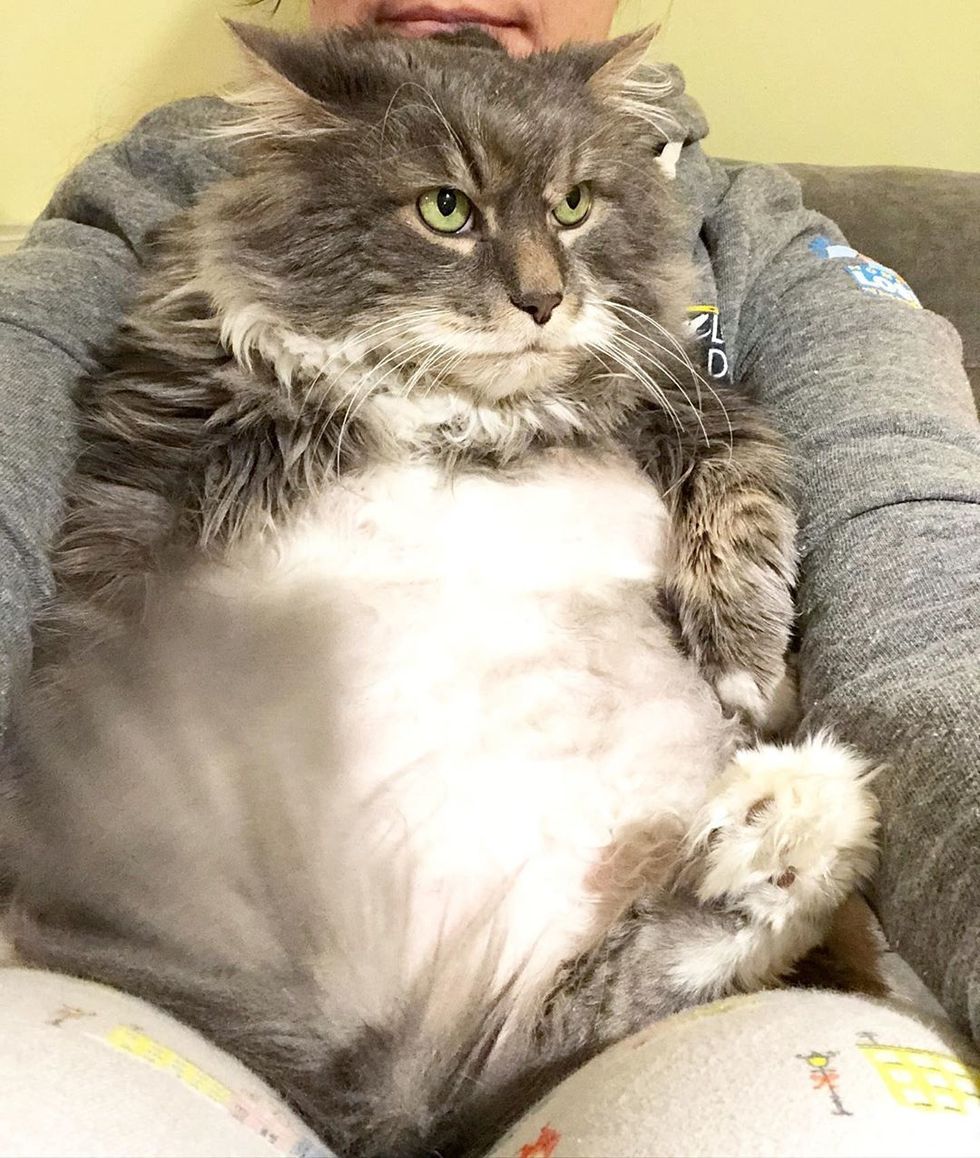 Jen @pokeypotpie
Wilford is still a kitten at heart and has a big personality. He wants to play whenever he sees his favorite toy.

Watch Wilford in this cute video:
"Despite all that he has been through, Wilford is incredibly sweet and loving," Jen told Love Meow.
"He loves to be pet, purrs so loudly that you can hear it from across the room."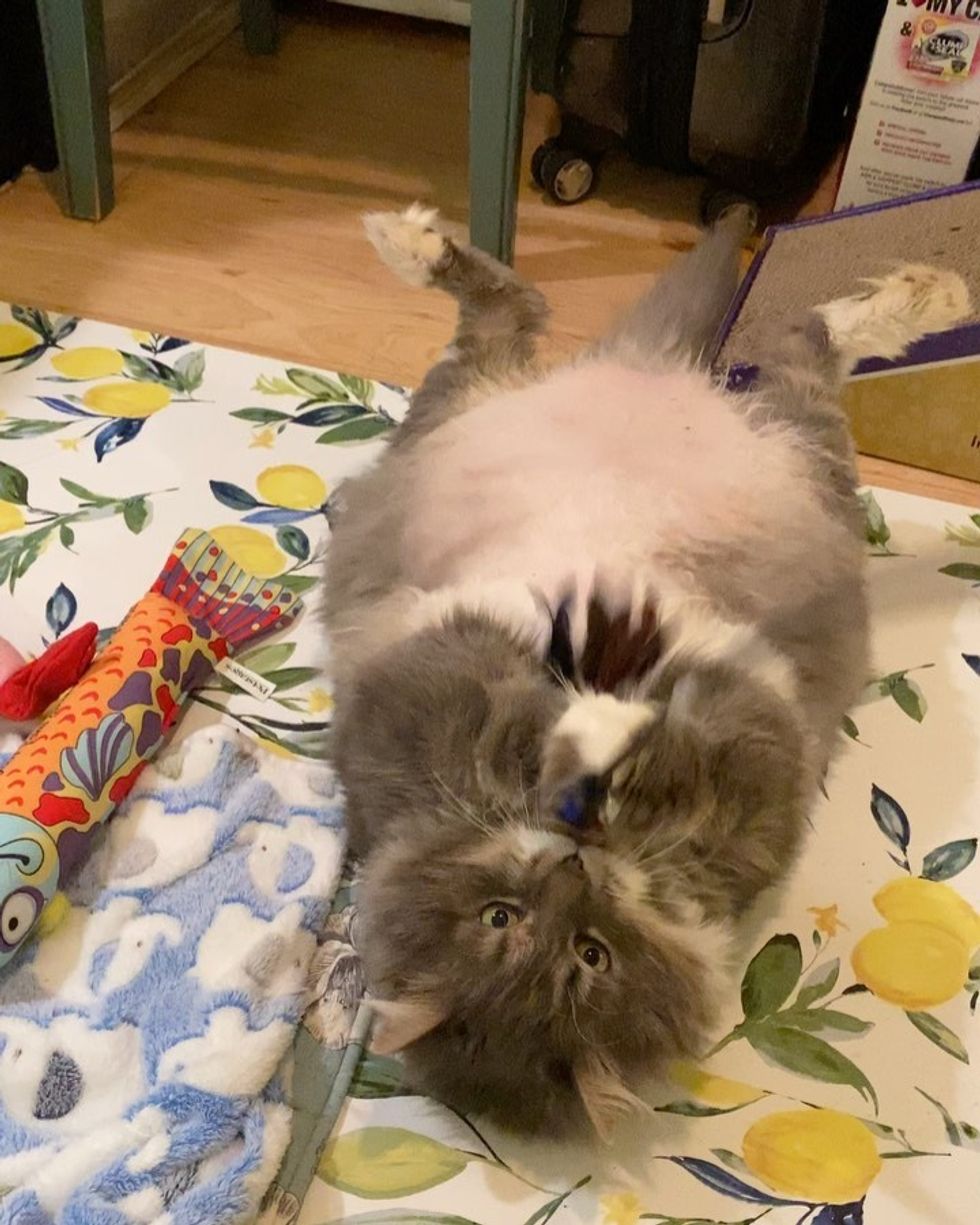 Jen @pokeypotpie
Wilford is a people cat and will sit in a warm lap whenever he gets a chance. He moves quickly when it's meal time, and nothing, not even the stairs, can slow him down.

"There is something deeply satisfying and relaxing about petting Wilford. He enjoys it so much, and it's nice to see him so relaxed. He would make an excellent therapy cat!"
Jen @pokeypotpie
The sweet kitty is always in good spirits and getting more playful and active every day.
In a few more weeks, he will be ready to find a forever, loving home to share his journey with.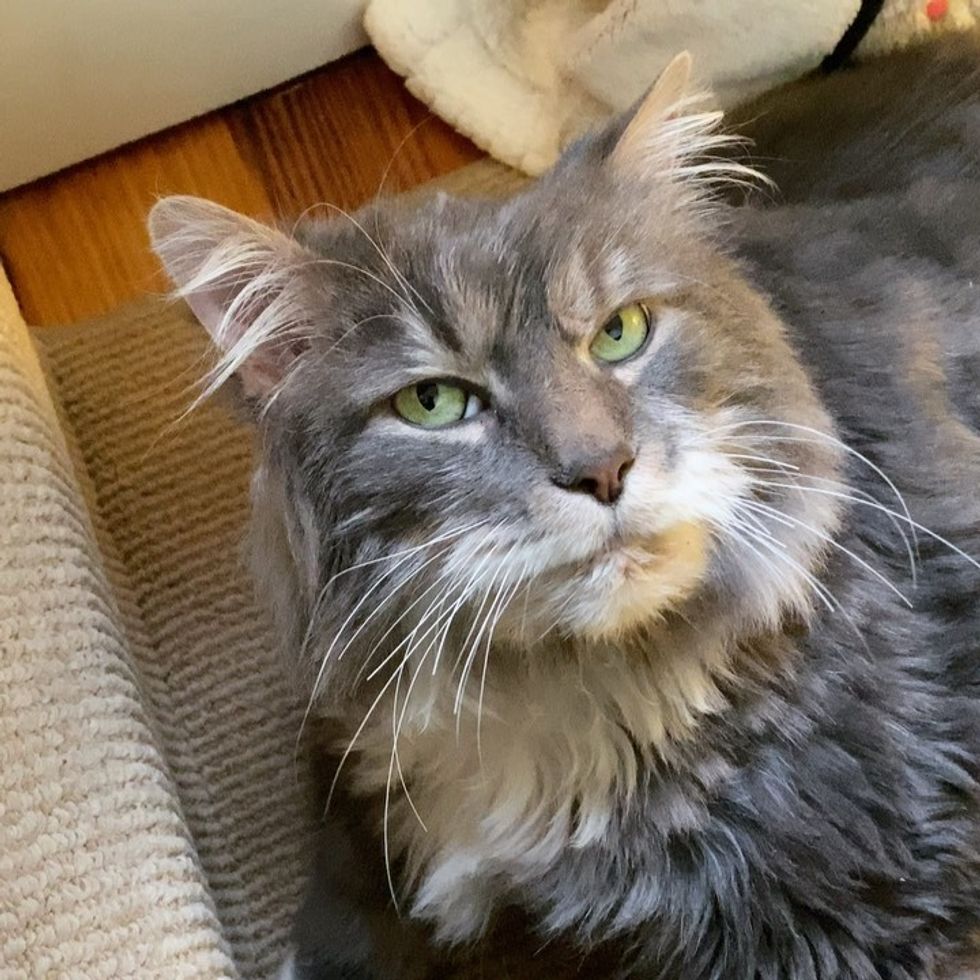 Jen @pokeypotpie
Share this story with your friends. Follow updates on Wilford and Jen's foster kitties on Instagram and Facebook.
Related story: Couple Went to Shelter for a Kitten But Came Home with a Cat and a Mission to Help Him to Get Healthy