A rescued cat took in a stray kitten found in a parking lot and adopted another who needed a nursing mom.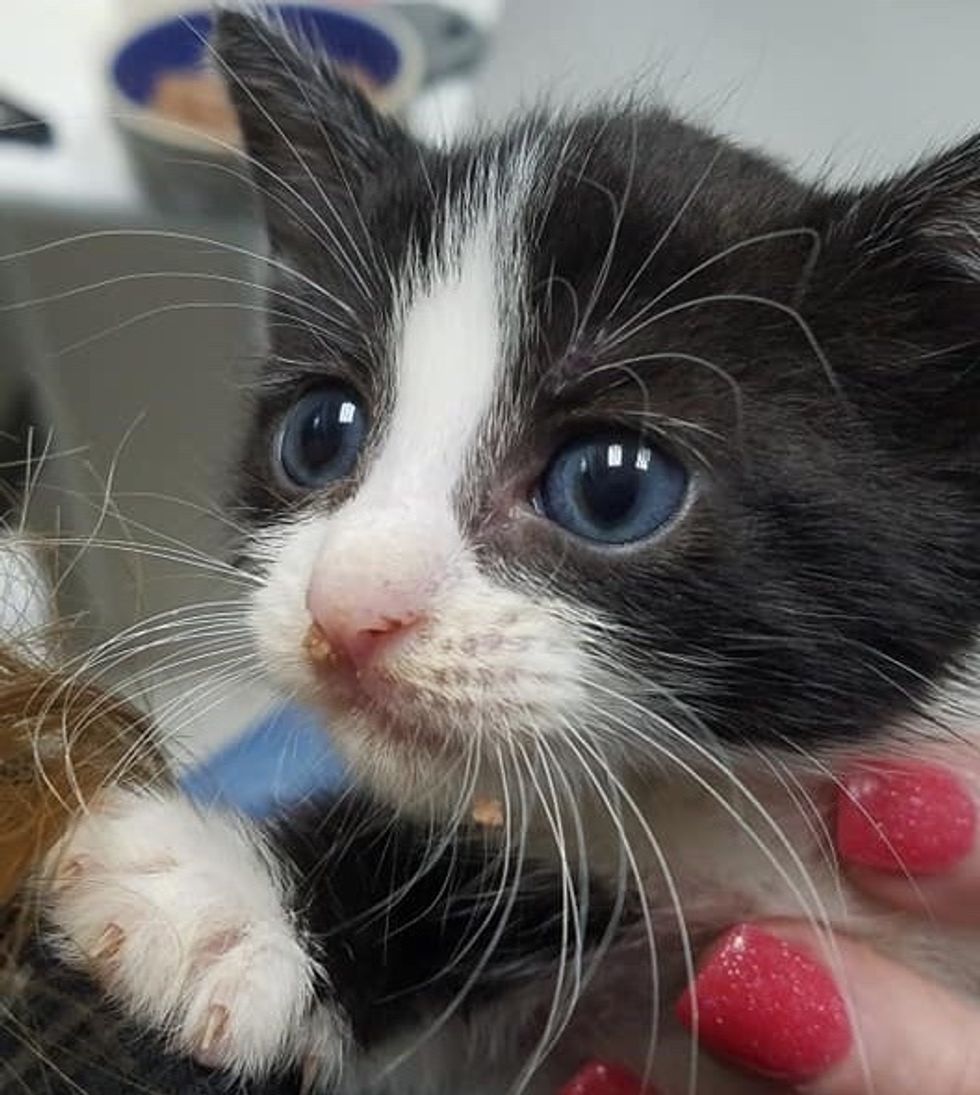 Jane Springston
Late August, a tuxedo kitten was found lying on the concrete in a parking lot, all alone. She was rushed to a clinic where they found her a nursing cat mom. Her presence, warmth and care saved the little one's life.

The momma cat was also a rescue herself. Jane Springston, an animal rescuer based in Boca Raton, Florida and volunteer of Bella's Promise Pet Rescue, took her in when her owner was evicted and could no longer keep her.
She began to help other kittens in need when her own litter was big enough to go to forever homes. "She accepted the new kitten without hesitation and took her in as her own," Jane told Love Meow.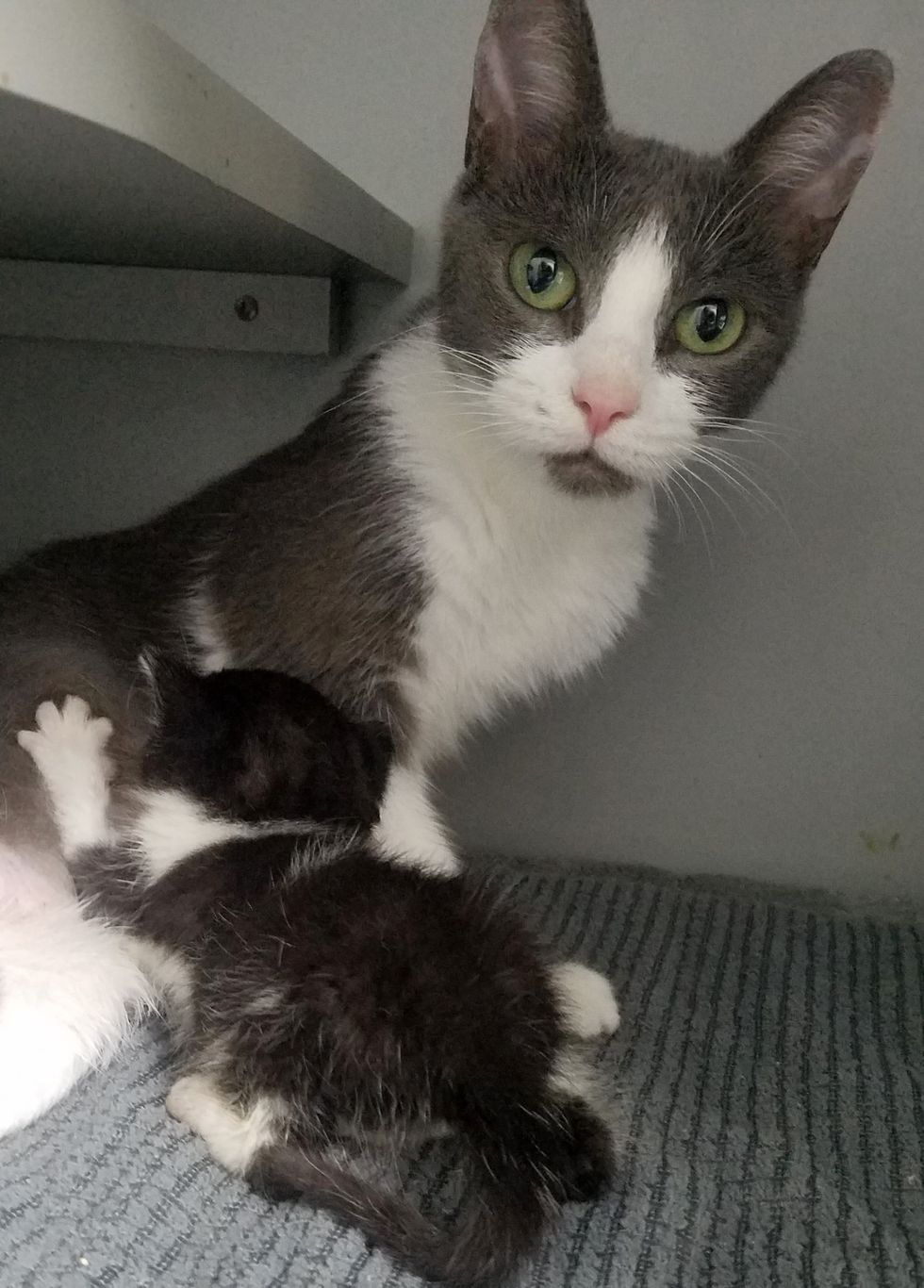 Jane Springston
The young tuxedo immediately perked up having a surrogate mom around. She nuzzled into her belly and started nursing while the cat mama cleaned her from head to toe.
Within a day, the kitten bounced back on her paws and began to thrive.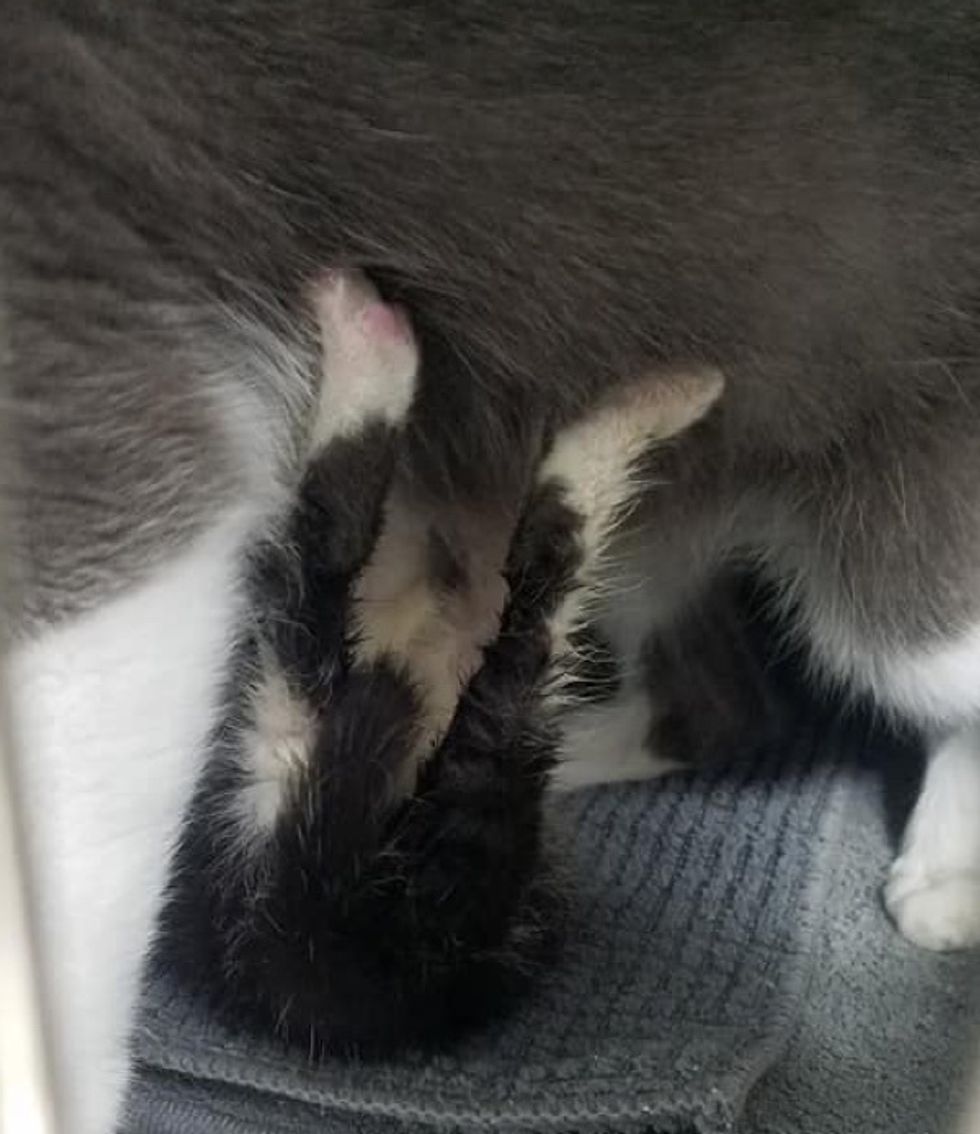 Jane Springston
Last week, Jane and her rescue took in another orphaned kitten who was found at a few days old.
Her eyes hadn't opened yet and she desperately needed round-the-clock care. They immediately thought of the cat mom at the clinic, brought the kitten over and hoped she would accept a second baby.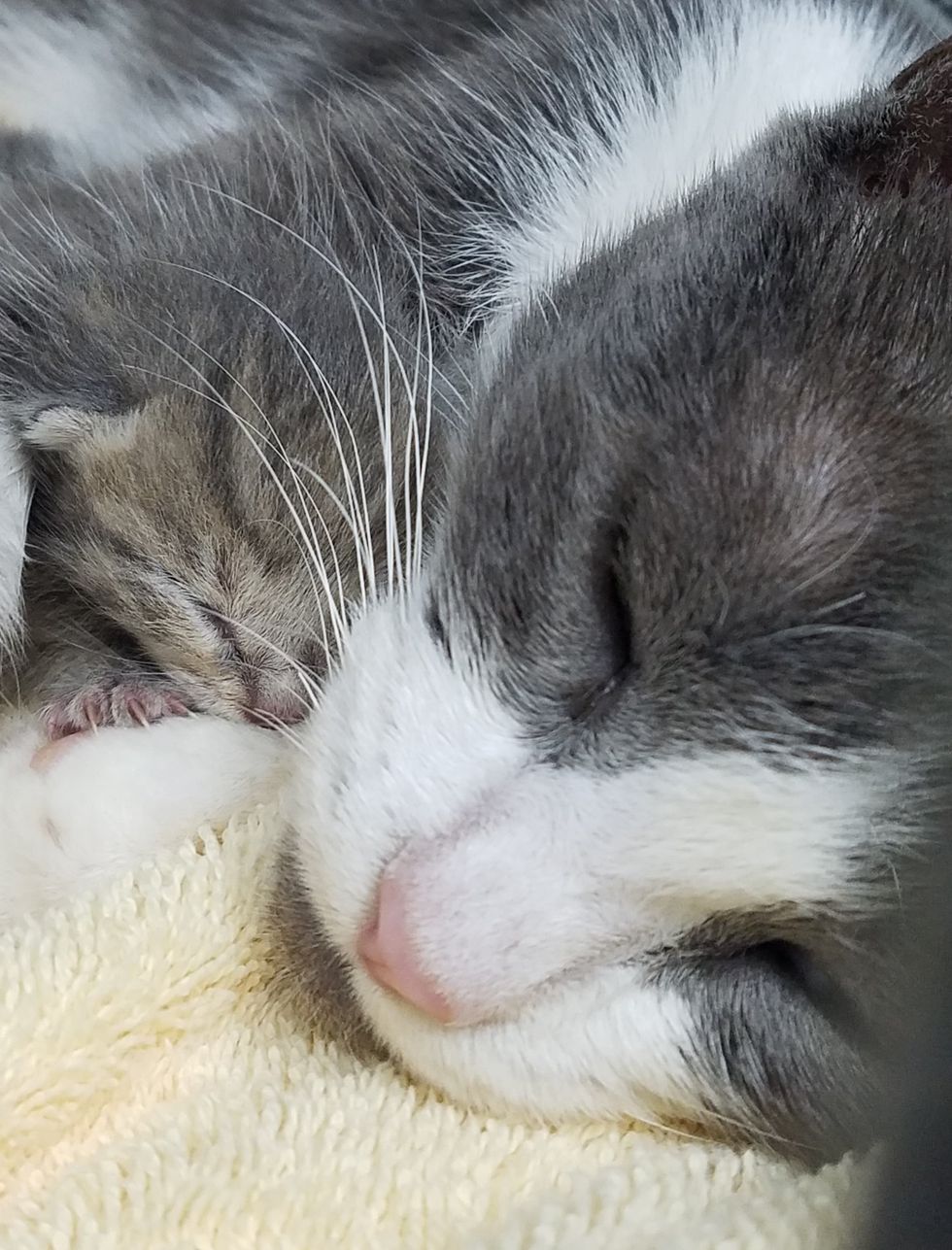 Jane Springston
As soon as they placed the gray kitten in the nest, the cat mom noticed her, swooped over and started grooming the tiny ball of fur as if she was breathing life back into that fragile little body. The kitten latched onto her new mom, nursing away in pure bliss.

Shortly after, the tuxedo kitten wriggled over to her new sister and fell asleep snuggling with her.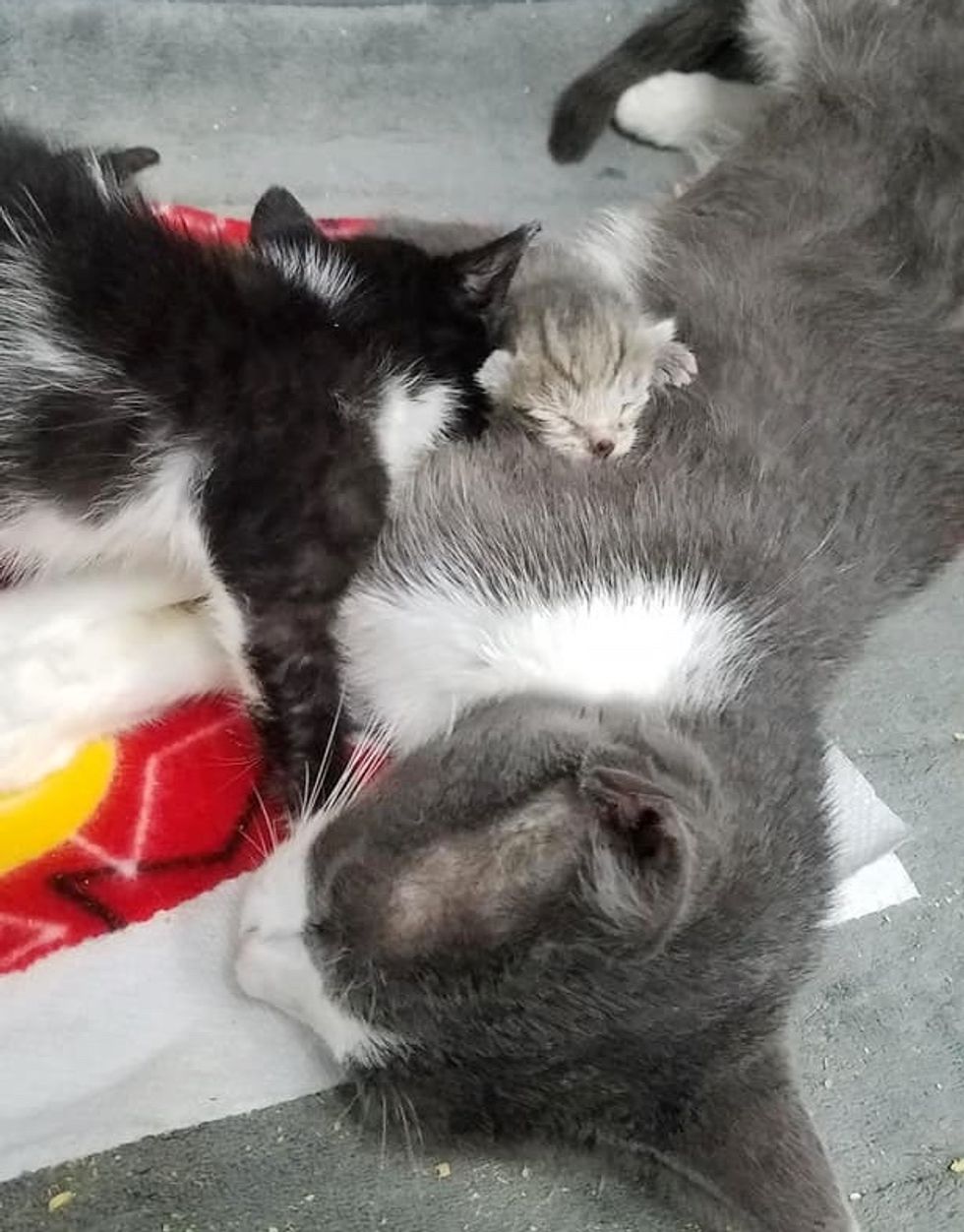 Jane Springston
"Surrogate Mom is taking good care of these two rescued babies. The tiny gray still has her eyes closed, but should be opening up soon to see the world," Jane said.
"Both kittens are now best friends, even though they came from different moms."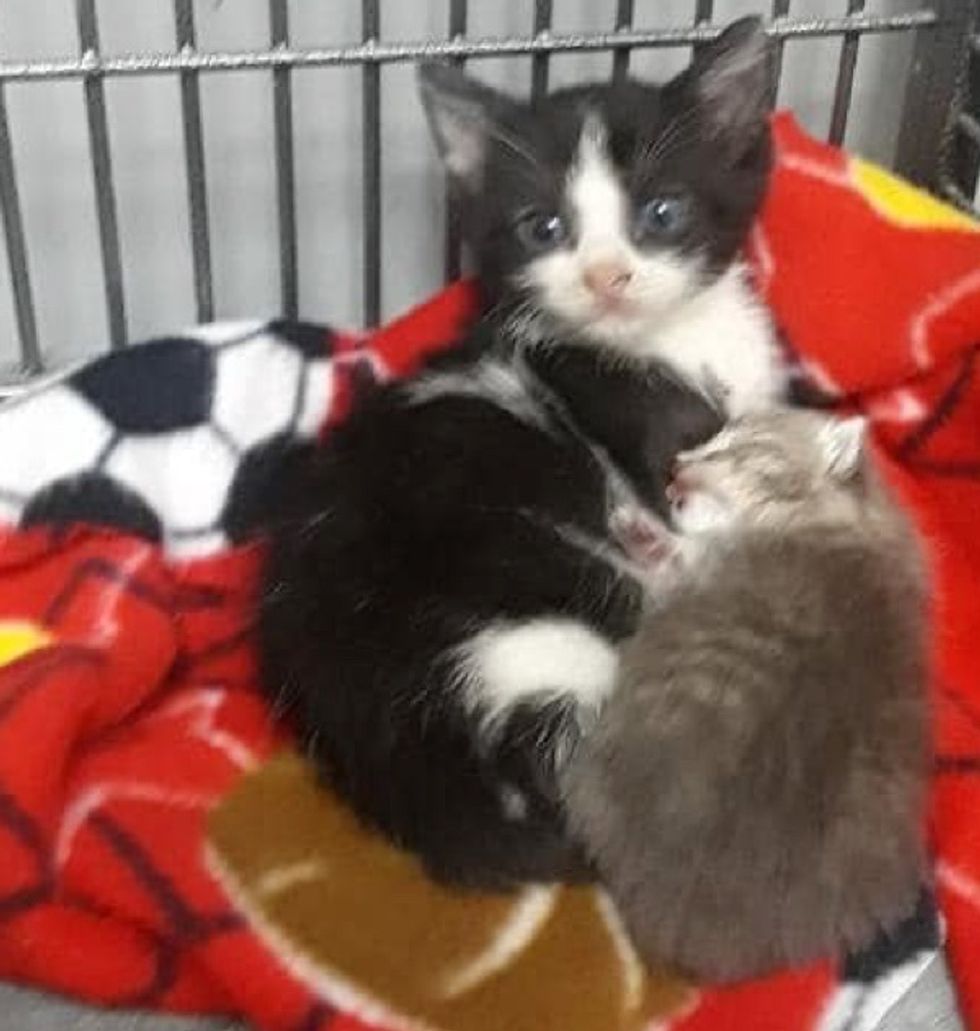 Jane Springston
The tuxedo is almost twice as big as the tiny gray. They adore each other and share a very close bond.
When they are not nursing, they are snuggling next each other like two peas in a pod.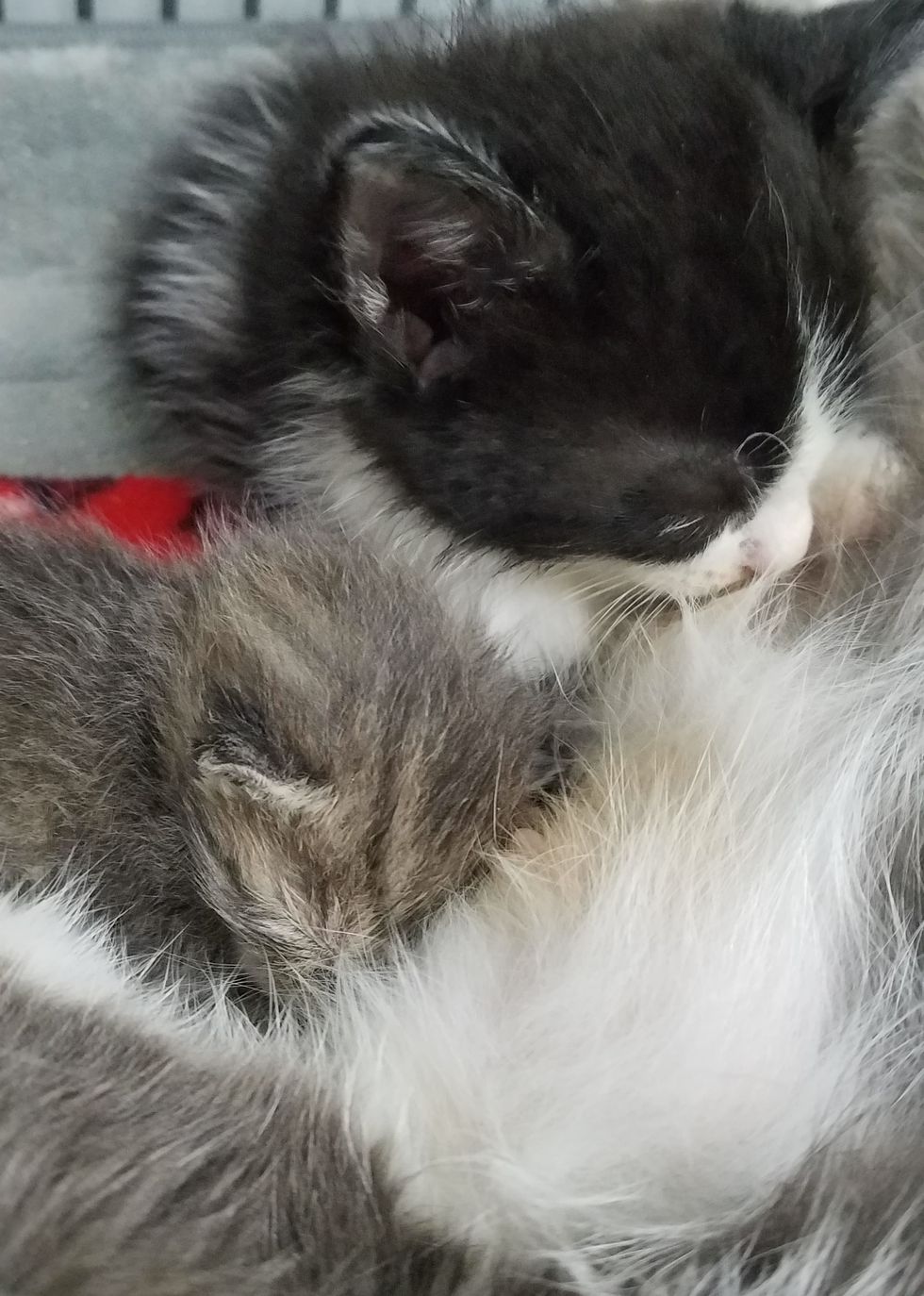 Jane Springston
After a rough start in life, the two orphaned kittens, now sisters, are so happy to have a doting mom to look after them.
Now nap time will never be lonely any more.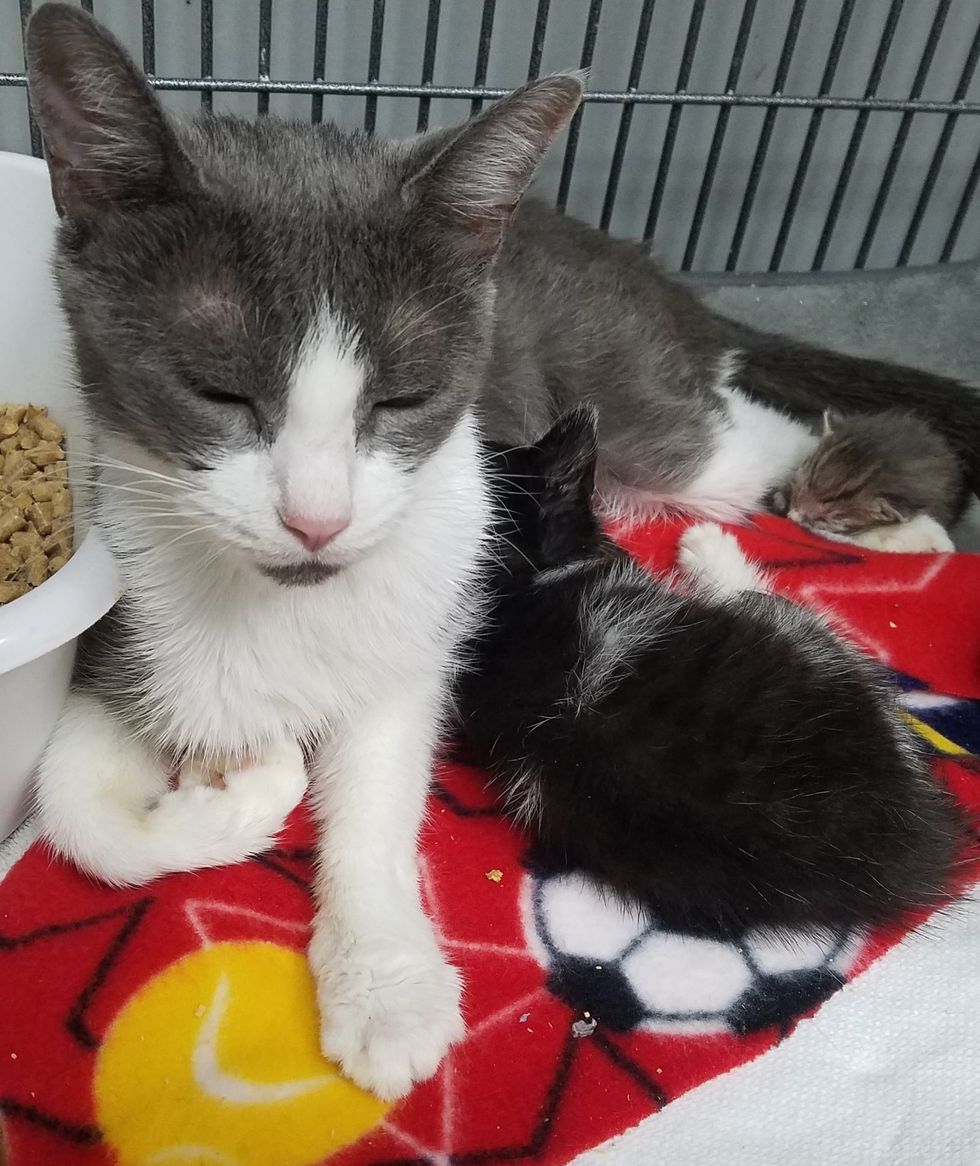 Jane Springston
Share this story with your friends. Follow updates on the little family on Facebook.
Related story: Stray Cat Comes Back to Find Her Kittens Who Were Brought to the Shelter