A cat has gained quite the notoriety after his many escapades at the shelter. He likes to open doors and let other cats out of the room to infiltrate the lobby.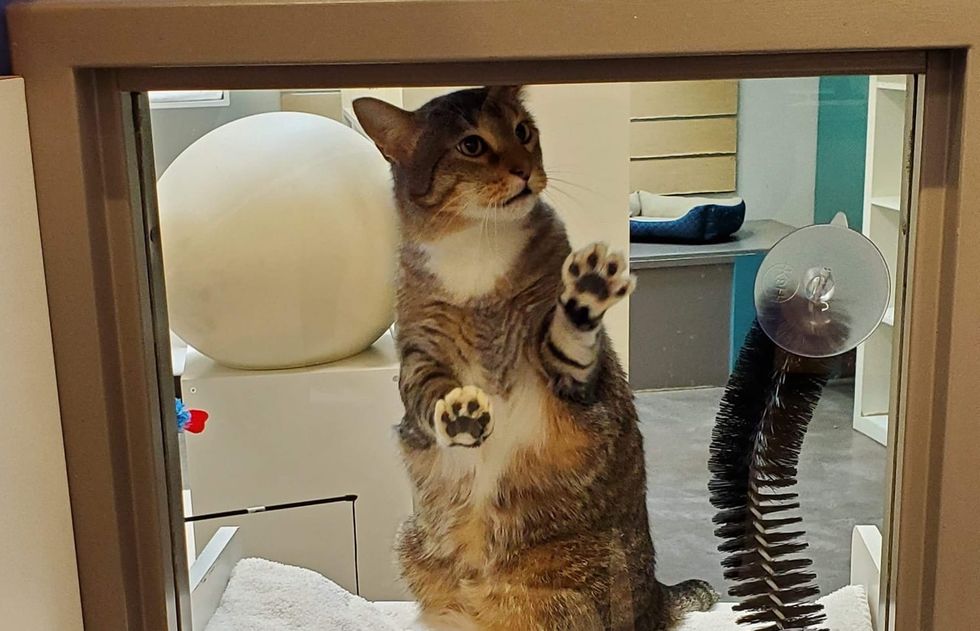 Friends For Life
Quilty the cat is quite the character. He will not be contained, and insists on freeing his fellow felines from their room.

This smart tabby first came to Friends For Life, a no-kill shelter in Houston, Texas, as a kitten. From day one, they noticed his larger-than-life personality. Quilty found a home but was later returned to the shelter because his owner was relocating and unable to take him with.
The shelter took him back with open arms and placed him in a kitty suite with a few other feline roommates. But little did they know this tabby boy has zero tolerance to closed doors.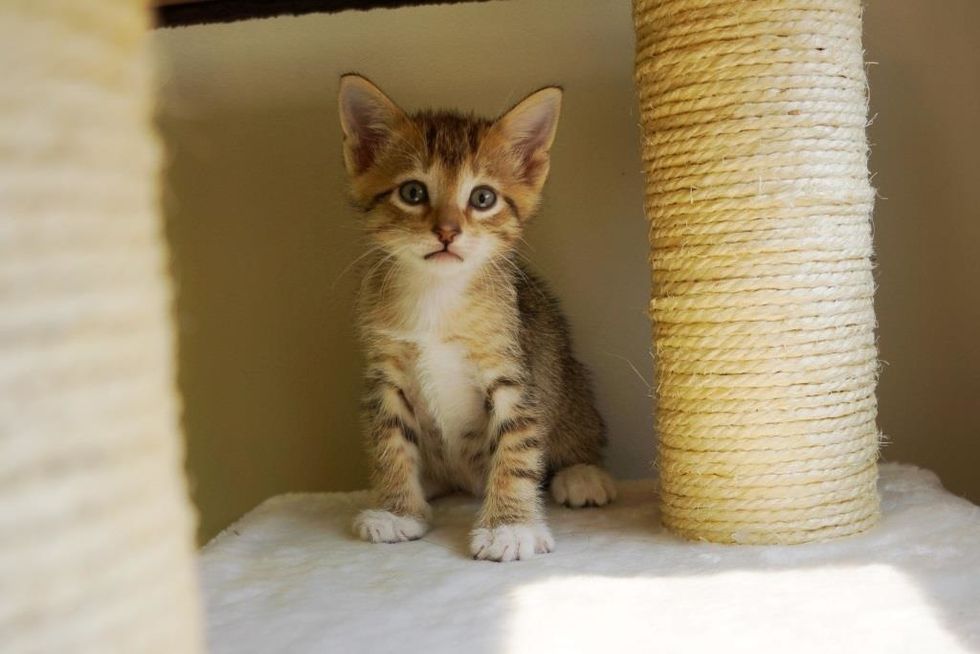 Friends For Life
"We came in one morning to find that the door to our front cat room was open. Of course, all of the cats that had previously been inside said room were now hanging out around the shelter," Jennifer Hopkins, Communications lead of Friends for Life, told Love Meow.

Morning cat wrangling was not an easy task to say the least. "They really had no interest in going back in (except when we started to crack open the cans of wet food)."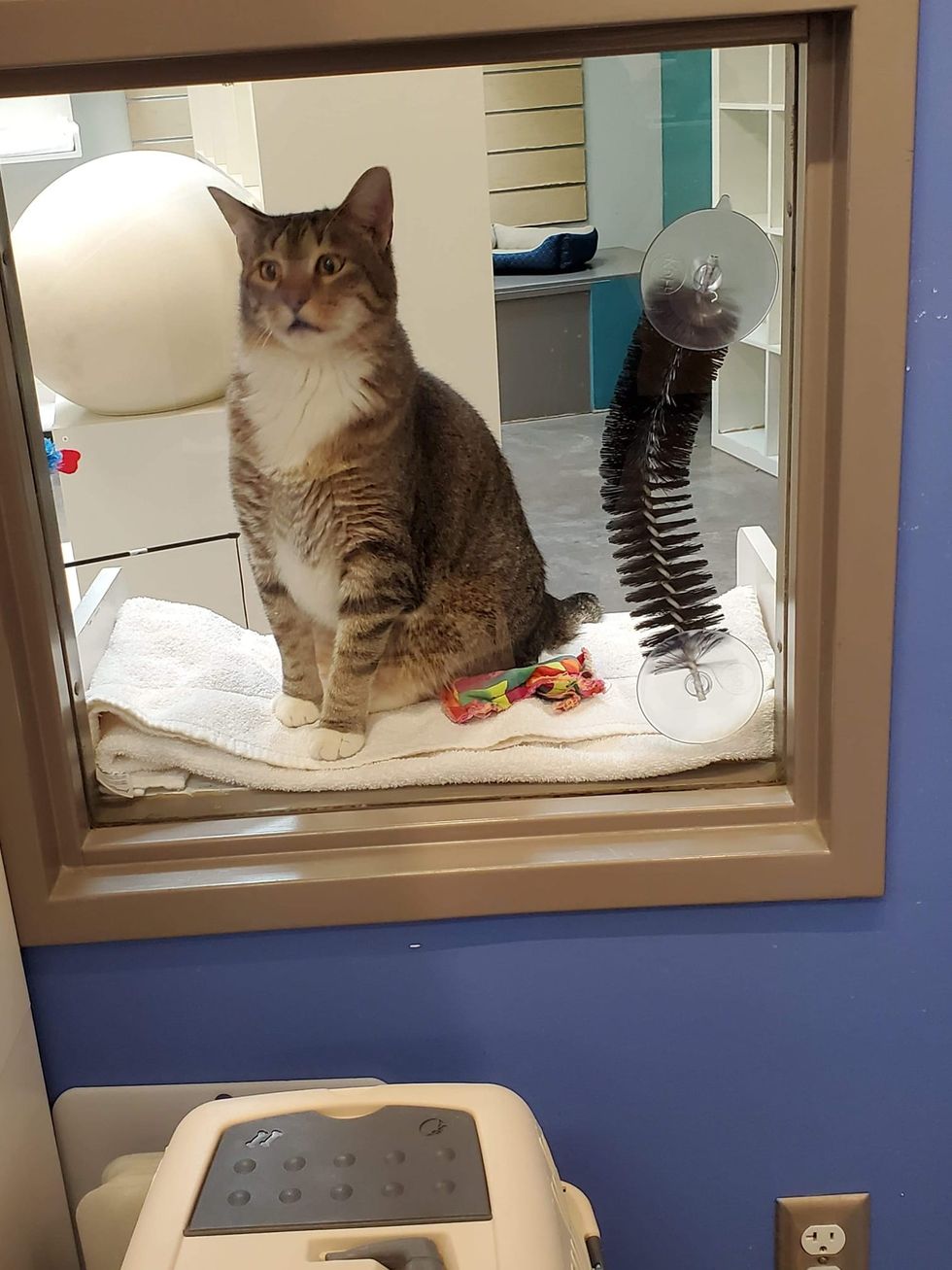 Friends For Life
Needless to say, the kitties didn't return to their suite without wreaking some havoc. "One of them had peed on the receptionist's mouse pad, and another had used the donation bin we keep up front as a litter box. Most everything was knocked off the counter. They were very busy!"

The shelter is equipped with cameras in the lobby and the rooms, so staff were able to see exactly how the escapade unfolded — they spotted the culprit who let the cats out.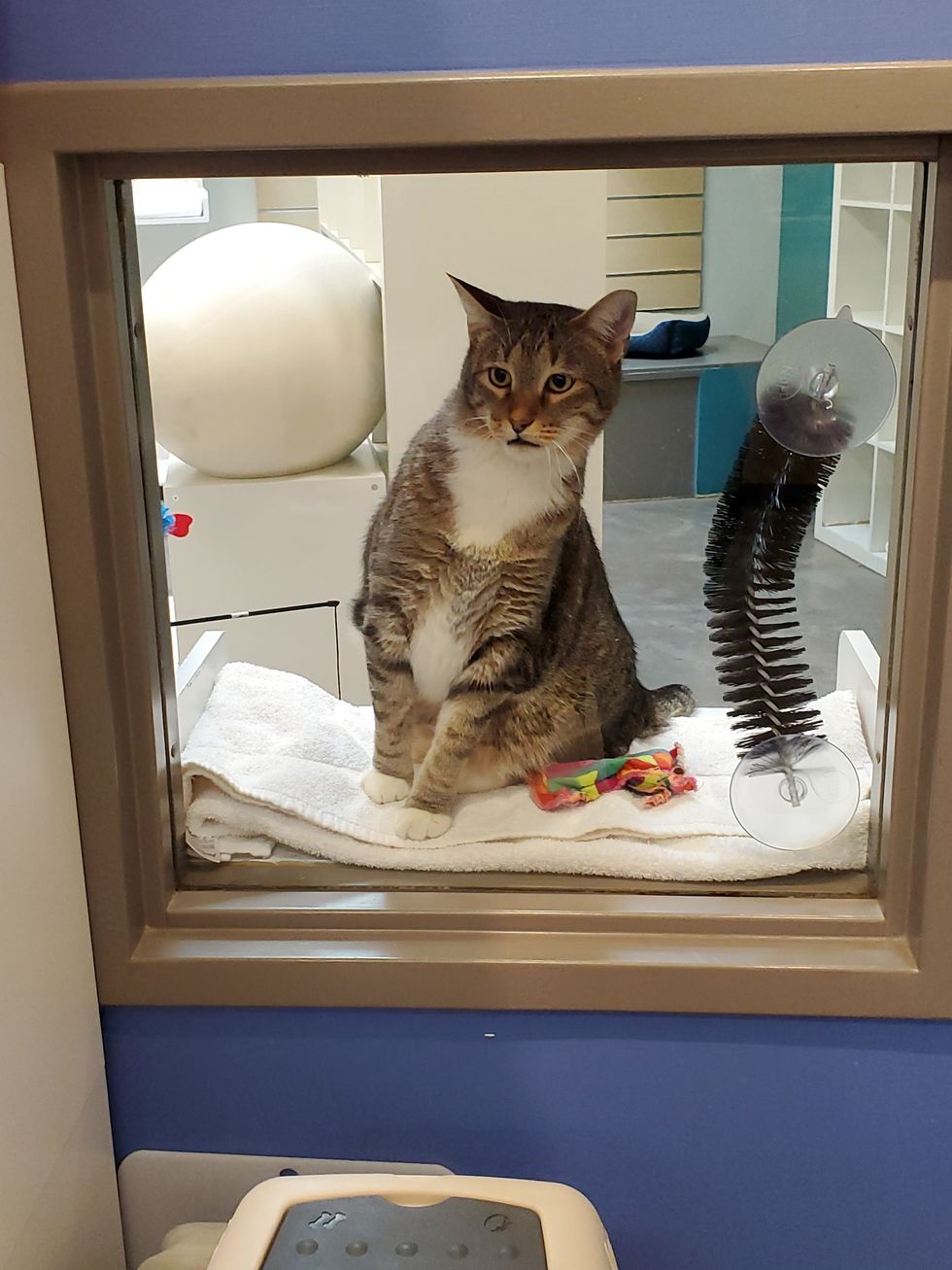 Friends For Life
"We could see the cats slowly exploring out of the room. At one point, you just see the tops of ears move across the lobby camera," Jennifer added. "When we checked the cameras inside the room, we saw that Quilty was the culprit, and had in fact opened the door."

The shelter uses lever handles on the cat room doors and have never had this issue until now. "Lever handles are easier for visitors with disabilities to open than round handles. (Now,) we had to figure out something to keep the door closed."
(Scroll down for video)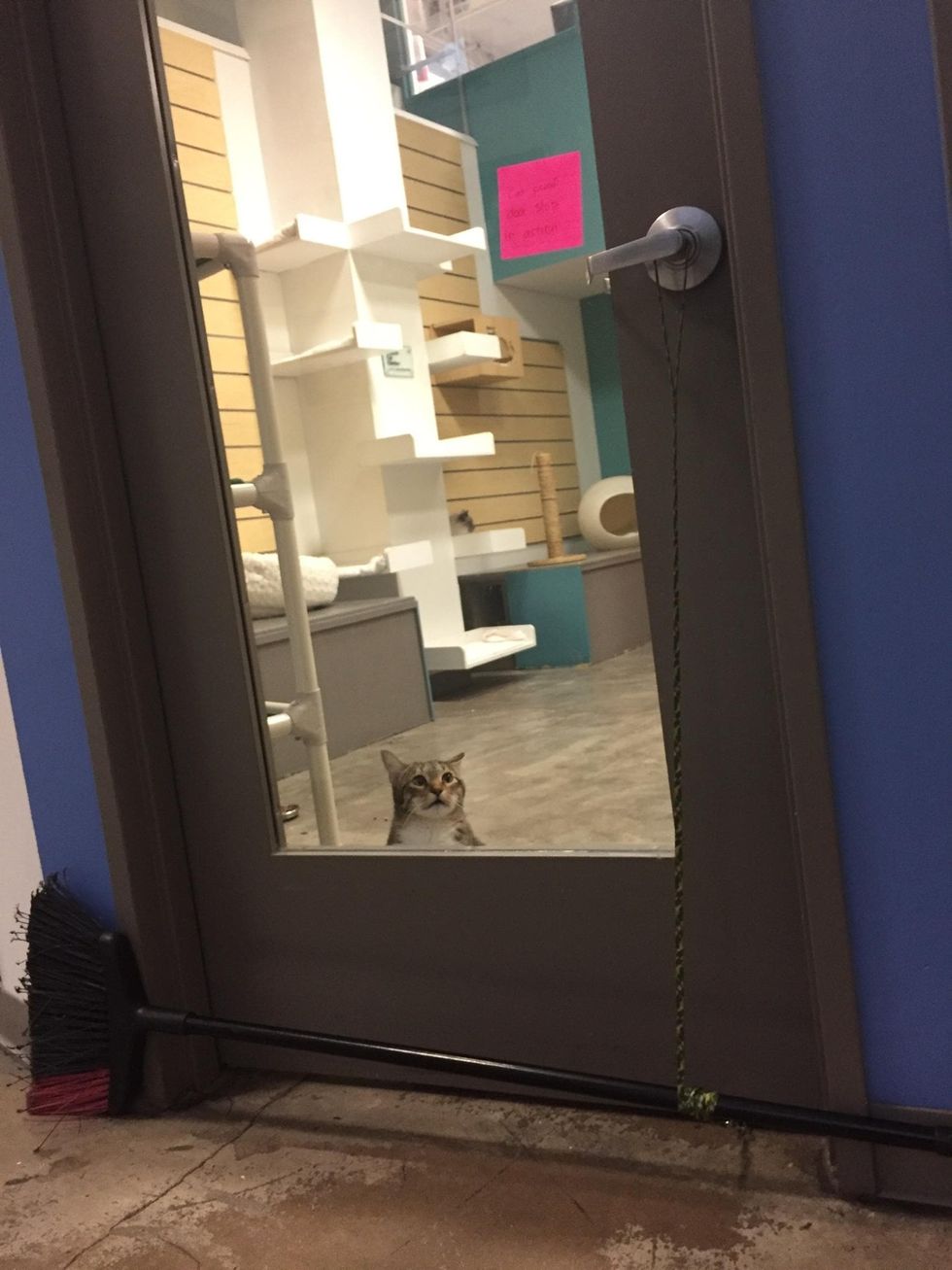 Friends For Life
Staff began to brainstorm ideas to keep the door shut — someone saw a broomstick, and a lightbulb switched on.

"It kept him (and the other cats) contained. That was an invention by one of our Animal Care Specialists. Quilty was incredulous. The broom, however, isn't super visitor friendly, so it didn't stay on all the time," Jennifer told Love Meow.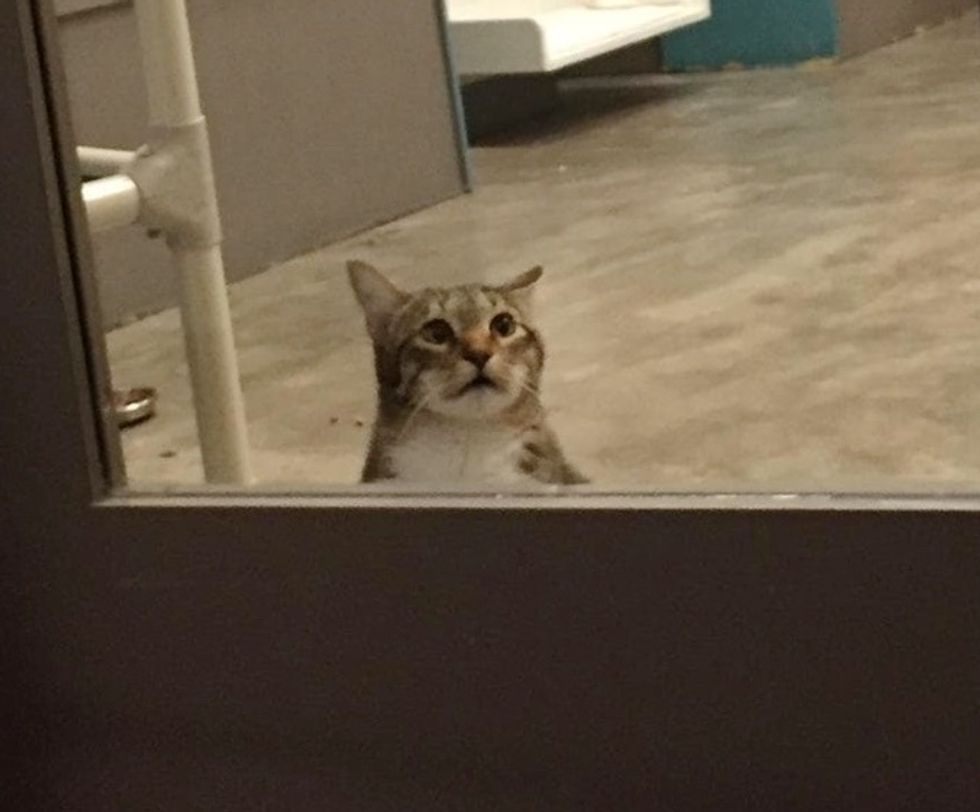 Friends For Life
The shrewd tabby boy knew this, and waited for the perfect opportunity to act. Once again, he outsmarted the humans.
No matter what room they tried to place him, Quilty somehow had a way to get him out of it. Numerous times, staff came to find the door wide open and Quilty out in the lobby, on the loose.

"He will not be contained!"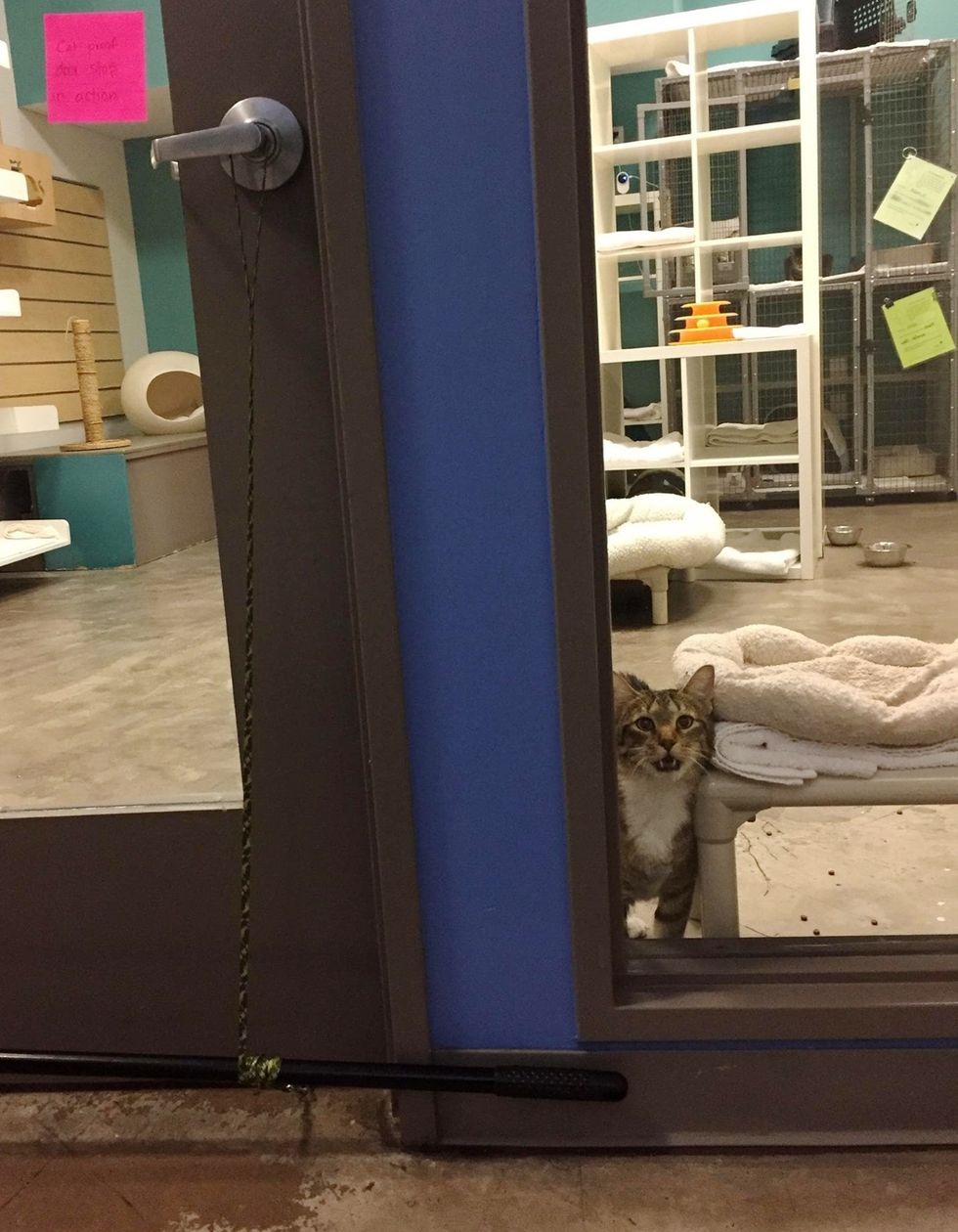 Friends For Life
Back to square one, staff decided it was time to purchase a child lock for the door.

"It mysteriously disappeared before we could install it (perhaps some human accomplice of Quilty? We'll never know), so we purchased a second one and installed that. It seemed to work to keep Quilty in the room."
Watch Quilty in this video:
Quilty the cat who keeps opening door at shelteryoutu.be
Quilty is a great communicator. He conveys his messages vocally or via his rather animated body language.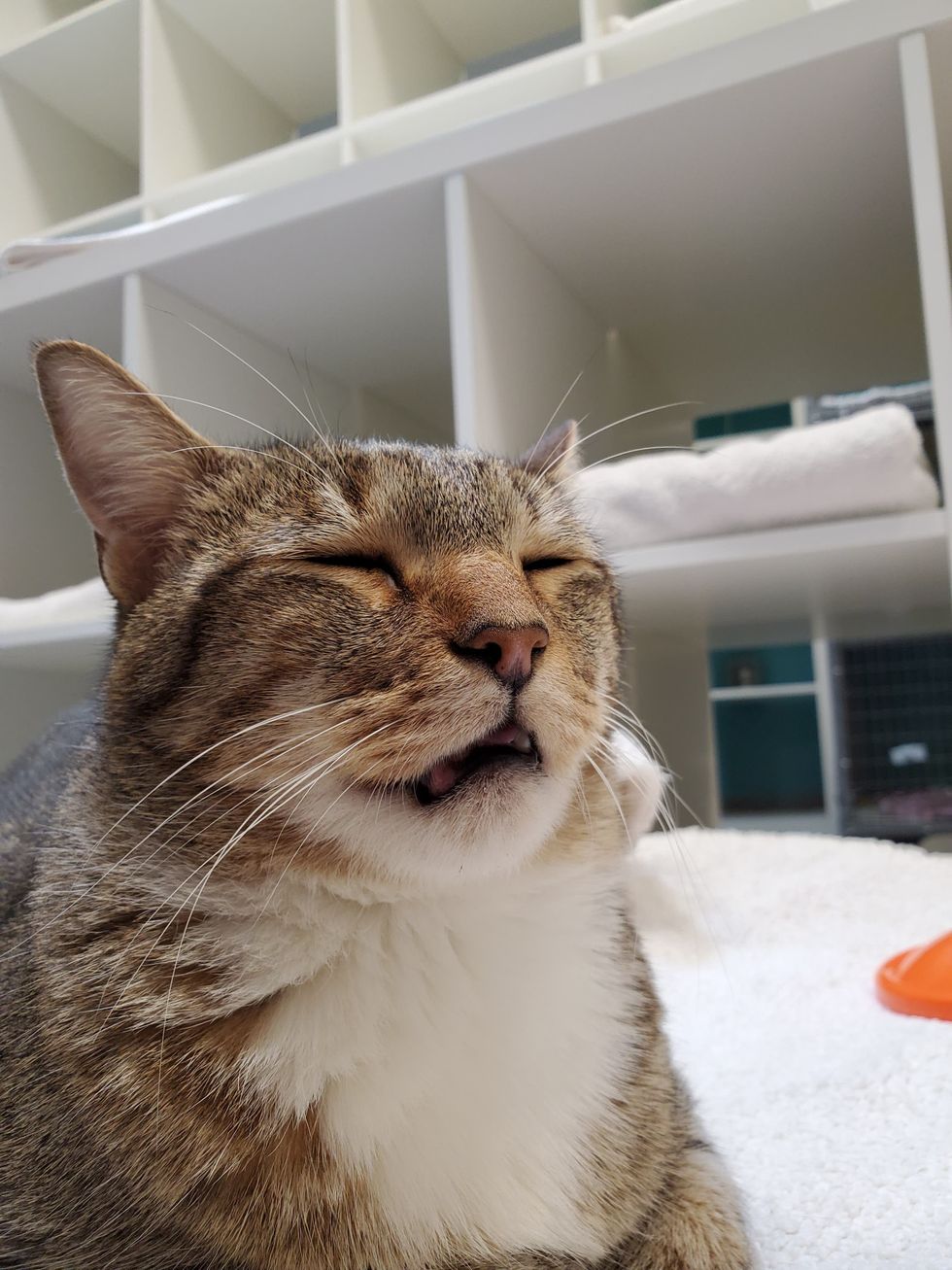 Friends For Life
"Right now, his favorite thing to do is lay by the door so that he can follow unsuspecting volunteers out of it when they open the door," Jennifer told Love Meow. "He also enjoys napping around the room, and will pull rugs and towels on top of him as a blanket."

While they don't know why Quilty has such a penchant for letting cats out, they believe it might be so that he can empty the room and then have the whole place to himself.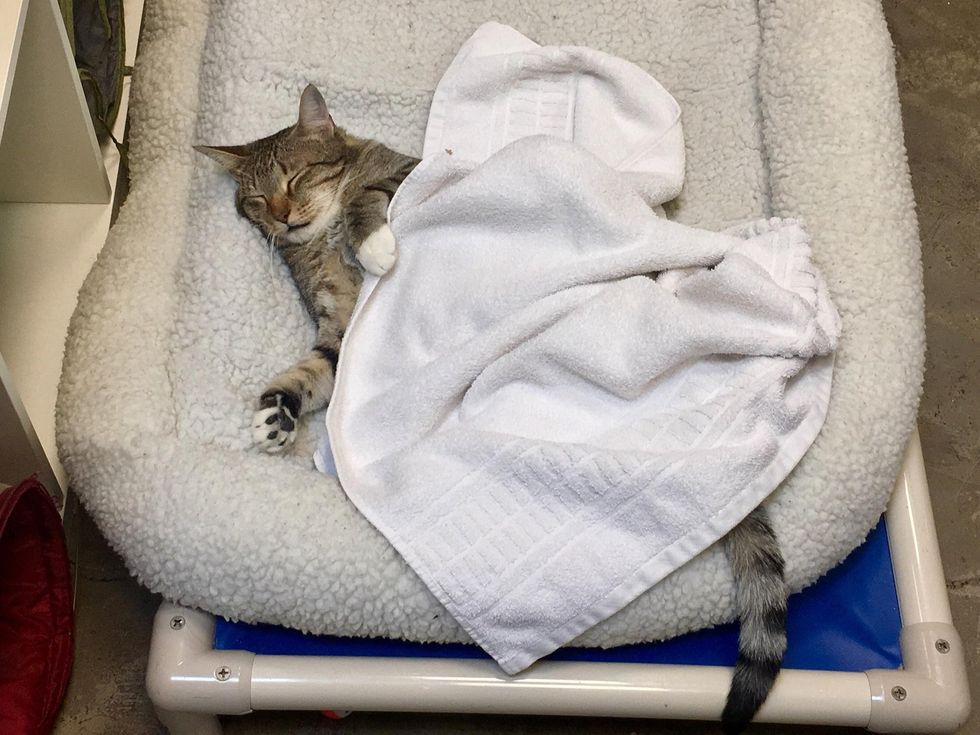 Friends For Life
"Opening doors isn't a new skill — he would let his dog brother in from going outside at his old home. His previous owner continues to check up on him, and they'll be thrilled with how much love he's received," Jennifer said.

"If someone out there is looking for a clever cat that gets along with dogs but does not get along with closed doors, we have someone they really need to come and meet."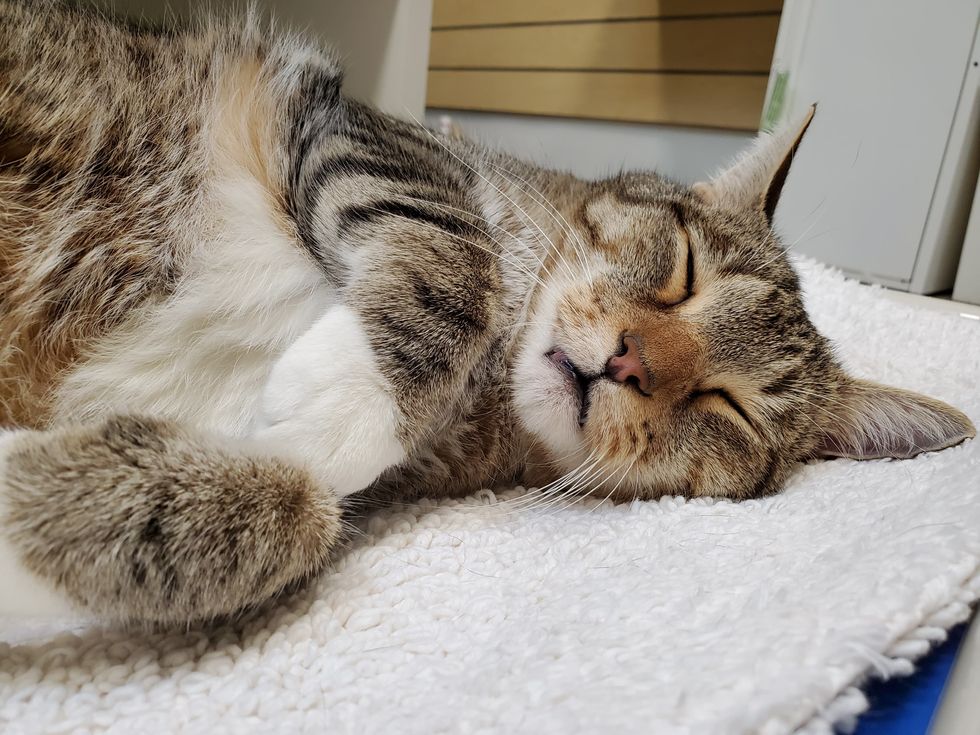 Friends For Life
Share this story with your friends. Follow Quilty and his adventures on Instagram. Follow Friends for Life on Facebook and Instagram. If you are interested in adopting Quilty, click here for more info.

Related story: Cat Smiles at Everyone that Visits Shelter, and Hopes They Notice Her