A 3-year-old tabby cat was so shy that he spent most of his day hiding in a cat tree at the shelter, away from everyone. Many had passed him by until one day a woman noticed him hidden in the shadows.
Meet Vincent!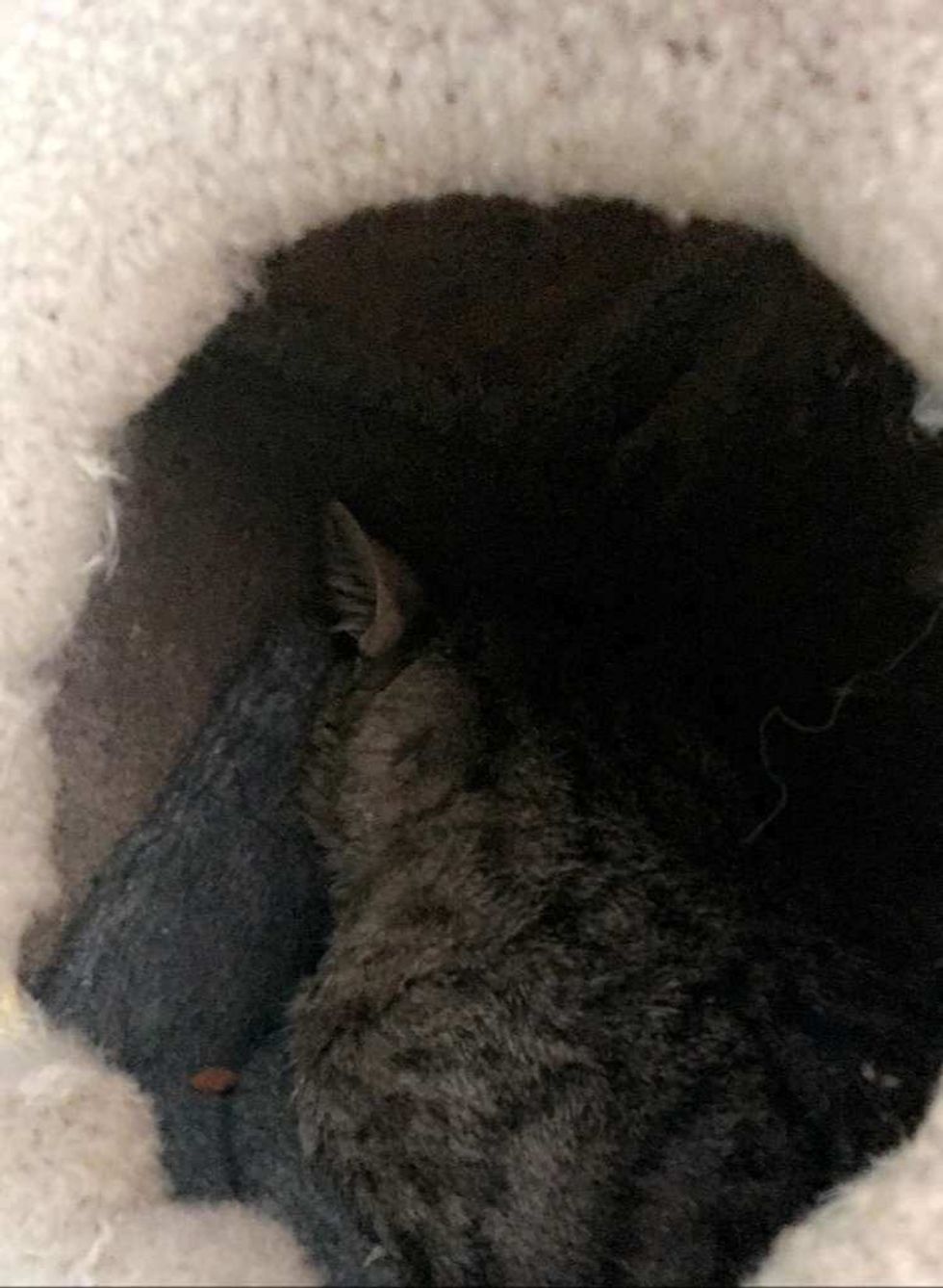 Hannah
Hannah and her roommate visited the Metro East Humane Society in Edwardsville, Illinois to just look around. They didn't have any plans to adopt but when she came across a tabby cat who had hid himself entirely in the shadows, she decided to say hi to the little guy.

"The shelter staff said he spent all morning hiding in a cat tree away from everyone else. He was so sad looking it broke my heart," Hannah told Love Meow .
Vincent was found as a stray wandering the streets about a month ago. They nursed him back to health, but he remained very quiet and often retreated to his hiding spots, shying away from people.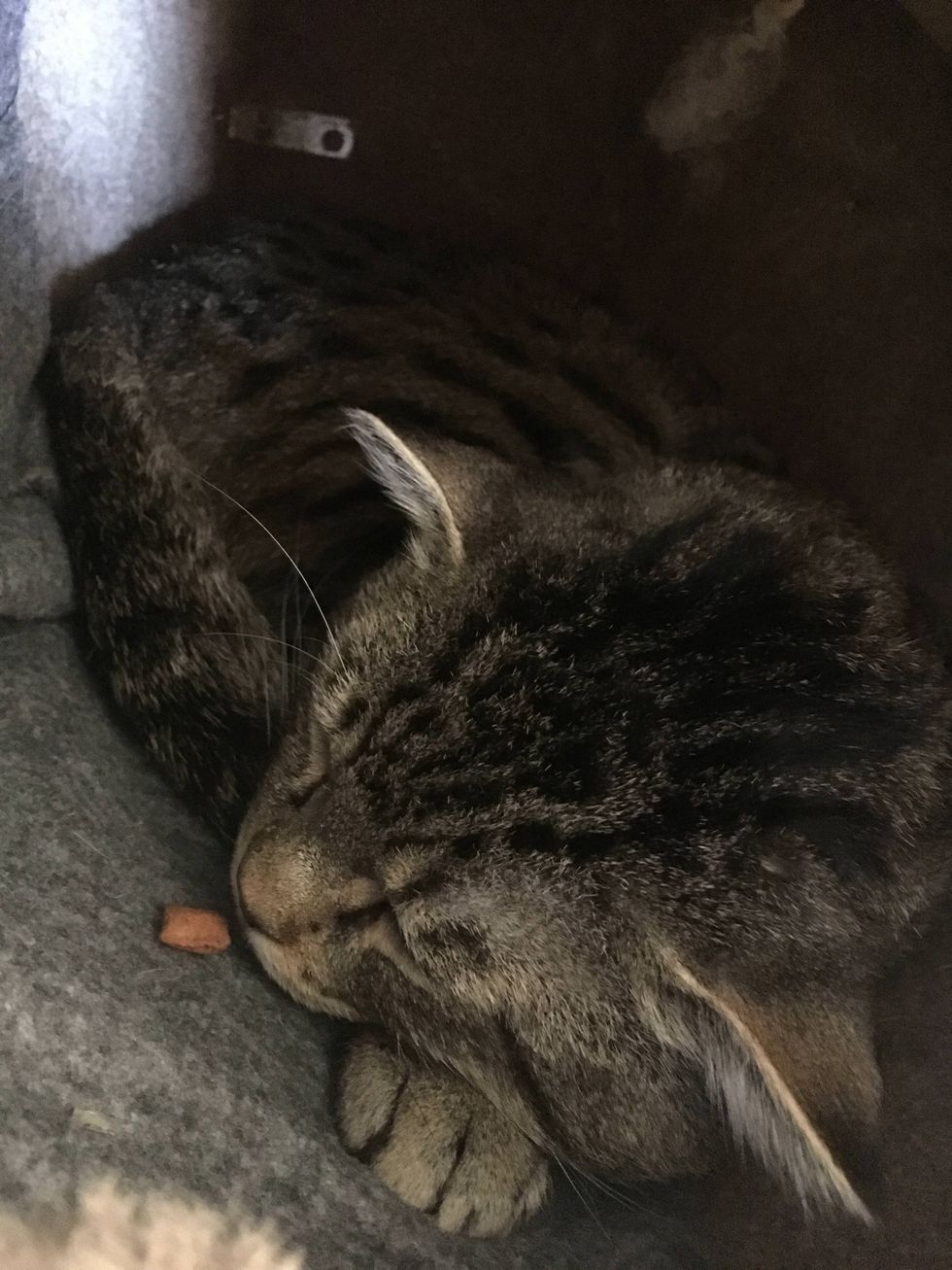 Hannah
When Hannah reached in to pet him, he nuzzled back while keeping his head down. That sad little face quickly turned back to the shadows as if he was trying to hide but wanted love at the same time.
Hannah knew that he just needed someone to love. Within 24 hours, she took him out of the shelter and little Vincent was on his way to his new home.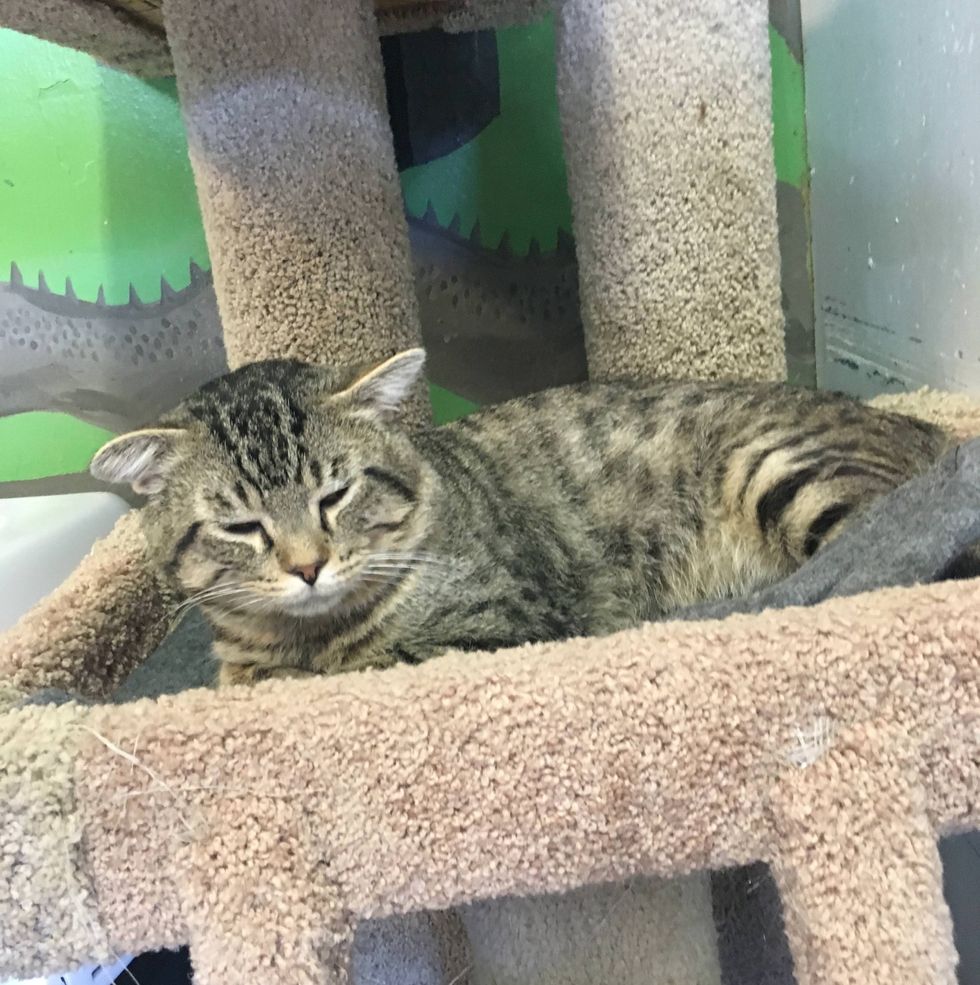 Hannah
"First day I brought him home he hid on top of my hamper in my open closet," Hannah said.
She decided to sit next to him on his level to keep him company for as long as it took. "I think that bridged the gap because he was able to come and investigate what I was doing and I wouldn't have to move too much to touch him. The first few days anytime I wore my work uniform or did anything too unfamiliar he kind of freaked out and hid. But I knew that I just had to be patient with him!"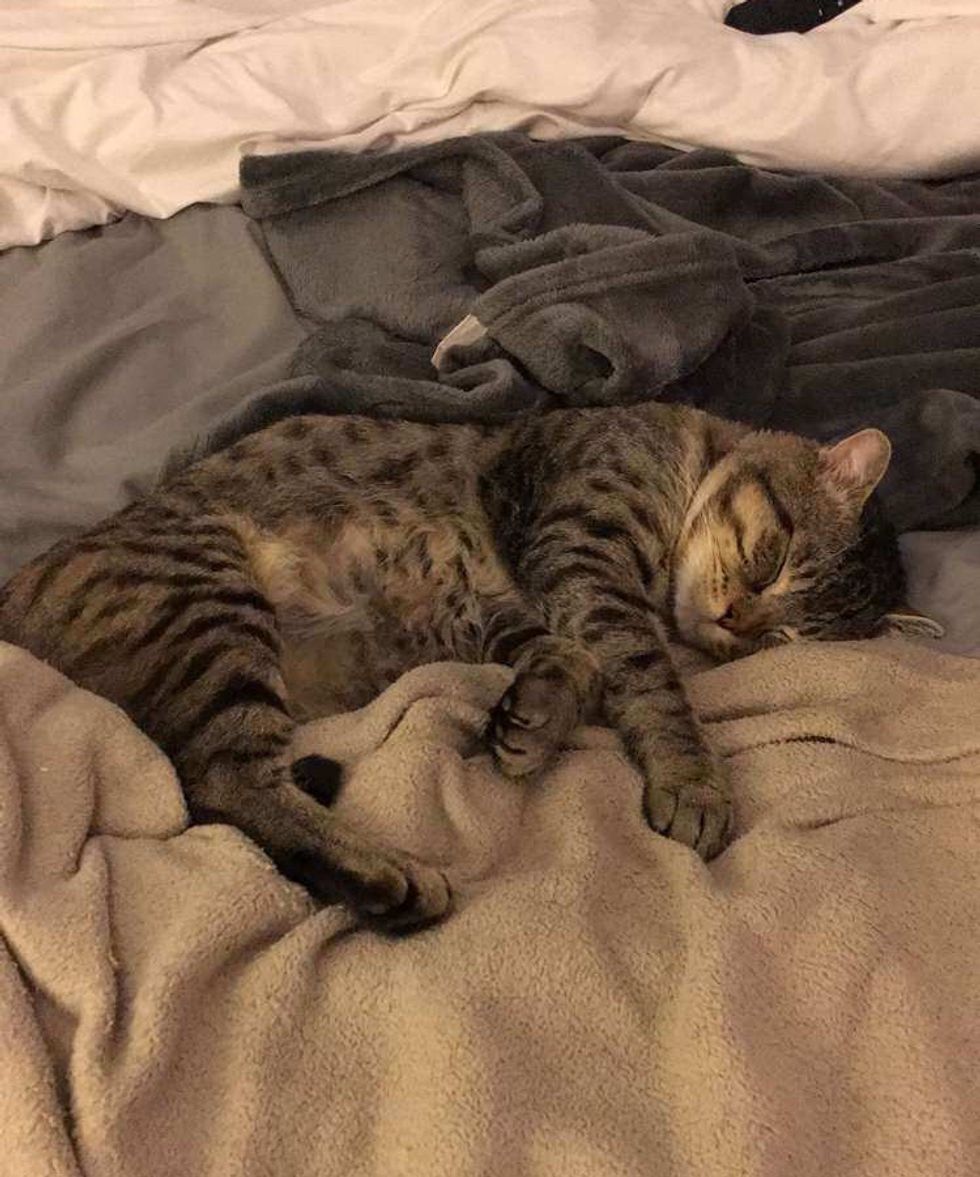 Hannah
A few days later, little Vincent poked his head out from the closet and decided to leave his hiding life behind. The sweet tabby snuggled up to his human mom and began to purr.
"It caught me and my roommate by surprise… He was cuddling in my arms," Hannah told Love Meow.
Now Vincent doesn't go a day without filling the house with his loud purrs and cuddles. "In the mornings he usually climbs onto my chest to nuzzle his face in my neck and say good morning."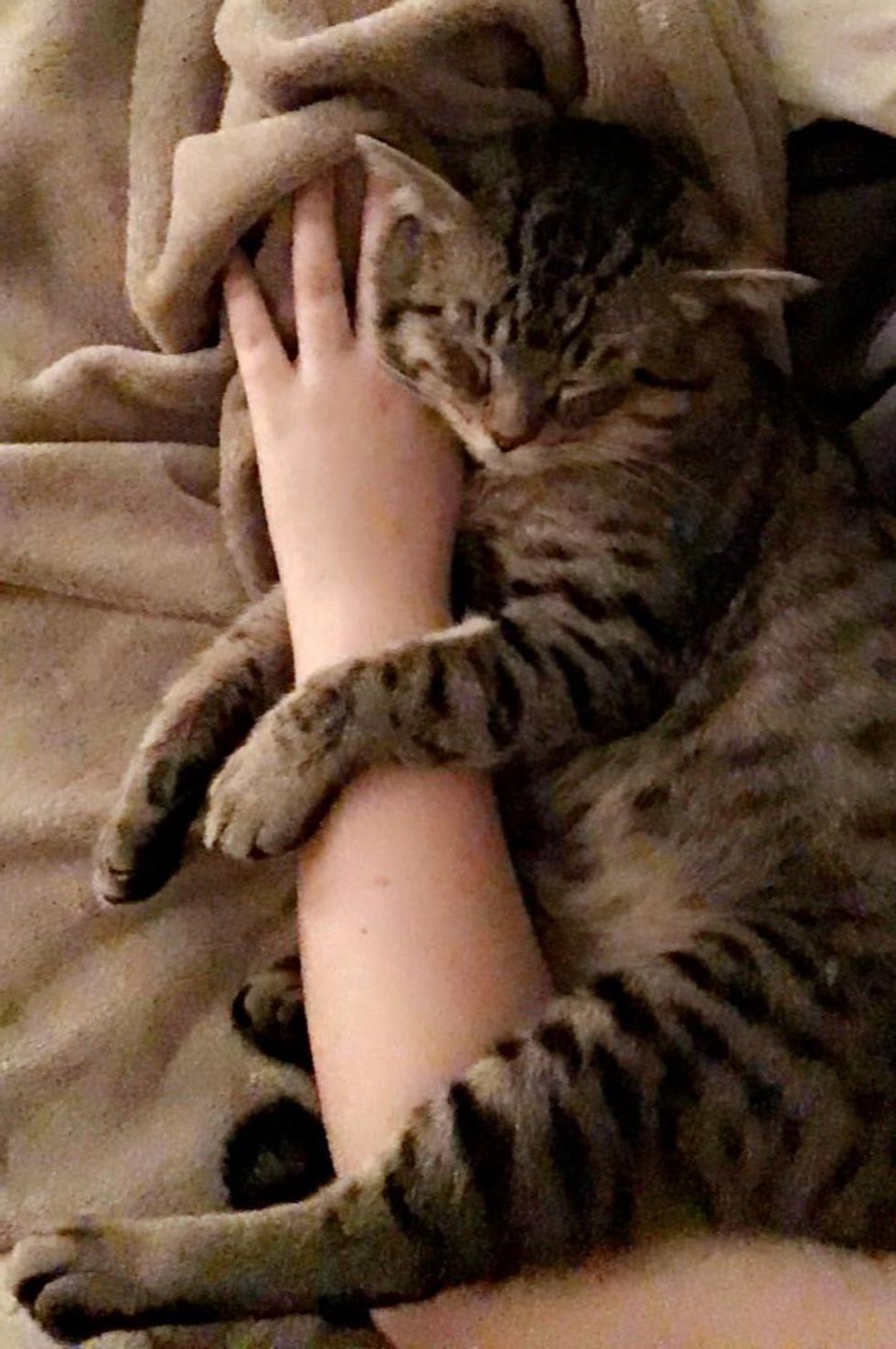 Hannah
"Vincent likes to be cradled like a baby once in a blue moon when I'm in bed. He will lay on his back and expect me to scoop him into my arms and hold him like a newborn.
"Left: A sad quiet guy who hid away from everyone else. Right: One week later, as a lovable, purring machine."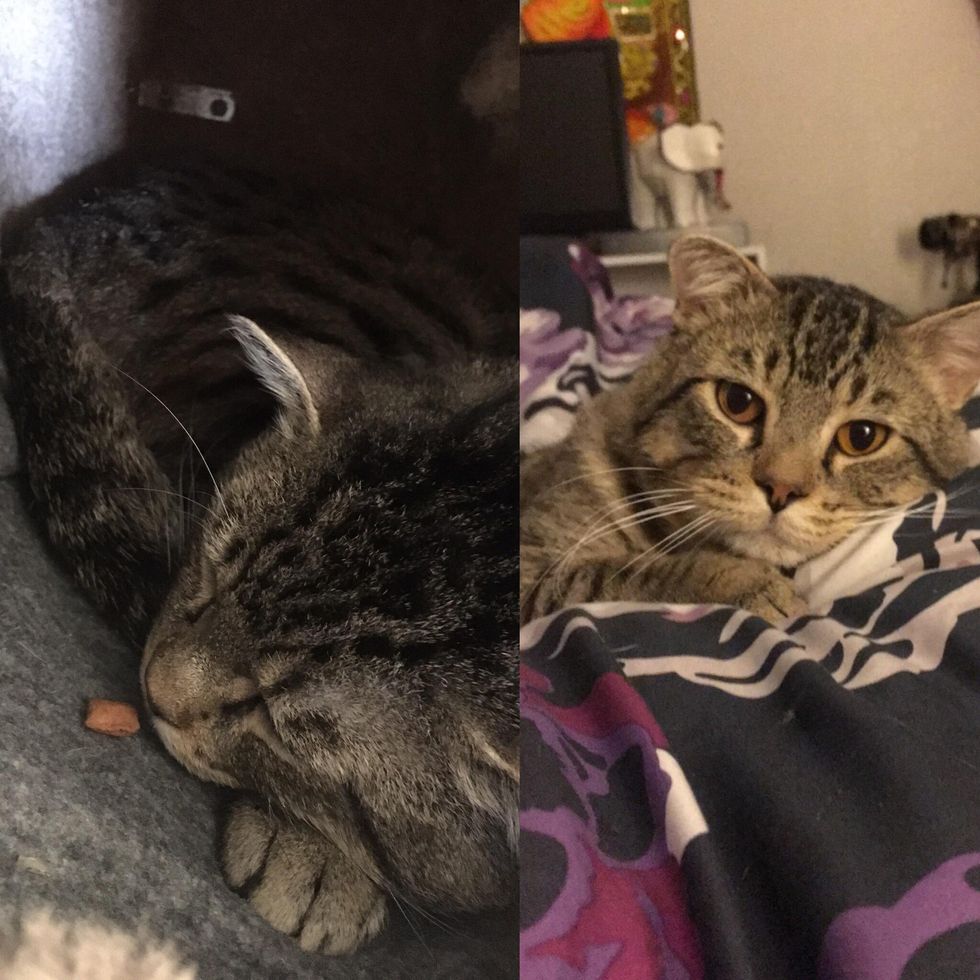 Hannah
Since Vincent came to his new home about two weeks ago he's become a playful, curious affectionate lovebug.
"He is genuinely one of the sweetest cats ever! He's helped me so much emotionally and mentally since I got him. I now swear by the old corny saying of 'Who rescued who?'
"I don't know what I did to deserve such a wonderful cat."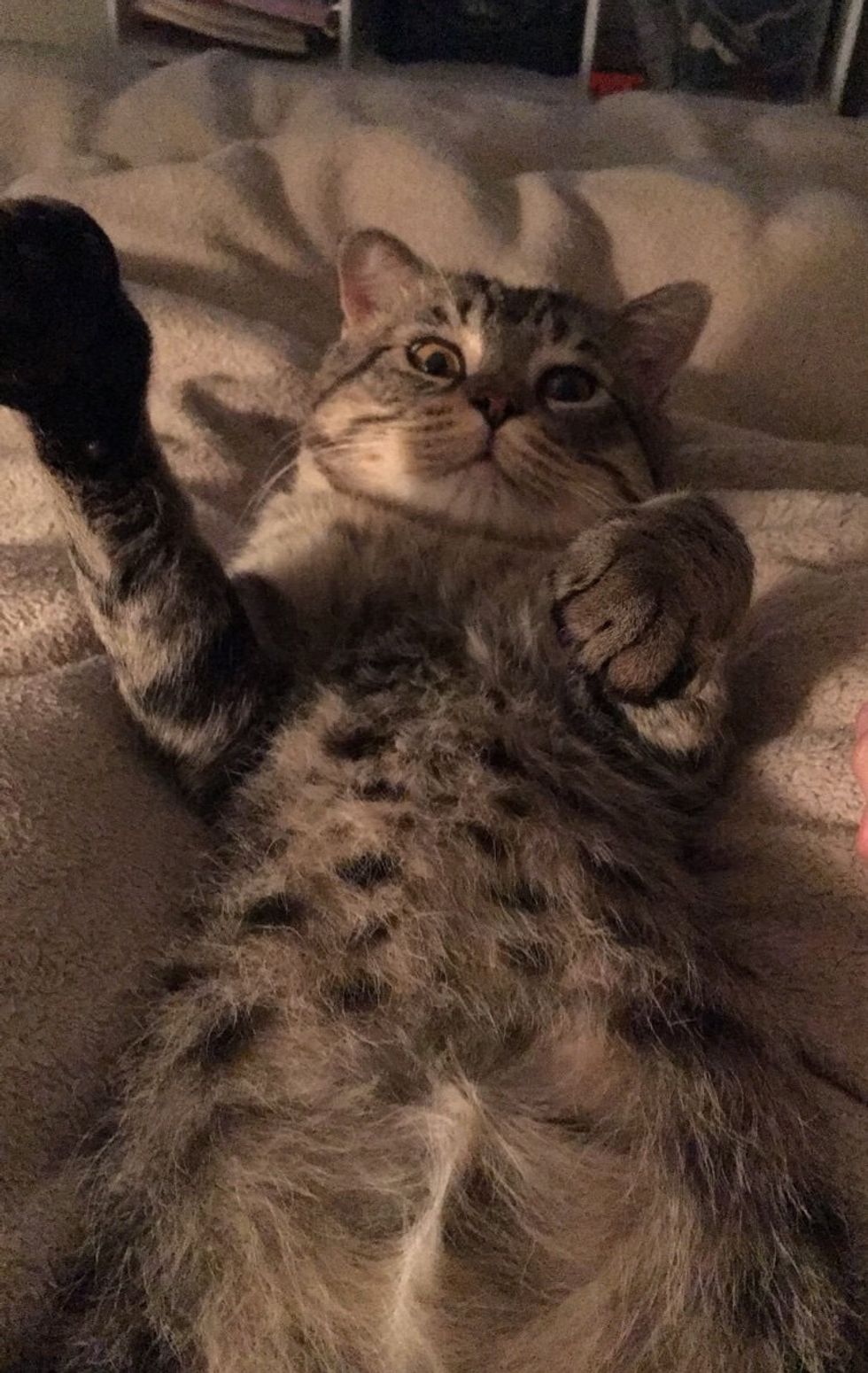 Hannah
Share this story with your friends!
Related story: 9-year-old Shelter Cat Bats Sad Eyes, Chirps Aloud Trying To Get Adopted