A young woman took a chance on a 13-year old shelter cat. He was so happy that he wanted to be held by his human mom for hours and hours and didn't want to let go.
Meet Jamie the Burmese cat!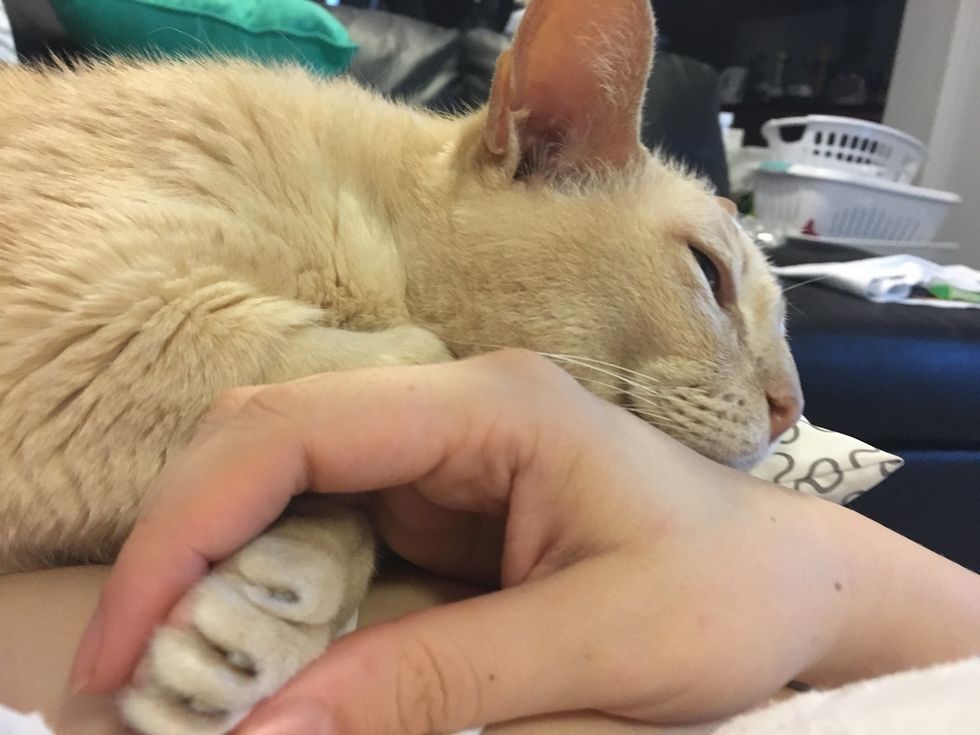 "He wants me to hold his paw while he naps. If I let go he wakes up, meows, and claws my hand back to him. I think we've bonded already." - SarahCourtesy: Sarah Dempsey
When Sarah Dempsey found Jamie at the RSPCA (Australia), the senior boy was asleep but as soon as she bent down to look at him, the 13-year old Burmese woke up and made a beeline to her.
"He clearly wanted some pats so I stuck my hand through the slot of the enclosure and he head bumped me and purred," Sarah told Love Meow.
Jamie was surrendered to the shelter in November because his elderly owner was going into a nursing home. The shelter had him neutered, removed his bad teeth, and treated his cat flu and kidney problem.
The sweet ginger boy was having a difficult time finding a home due to his age and health issues until he met Sarah…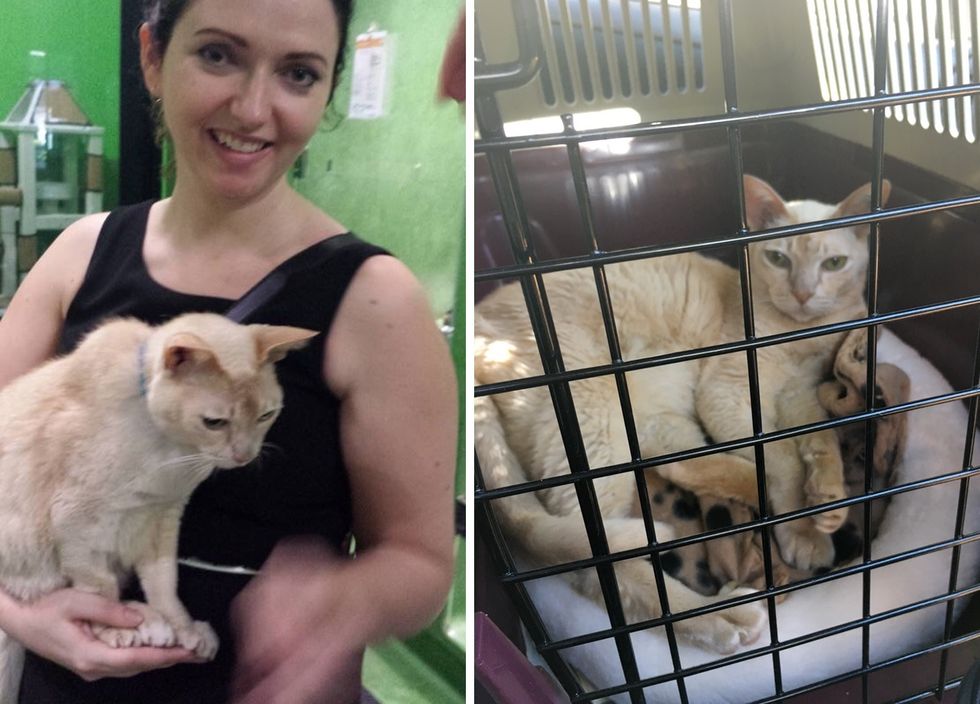 Sarah found 13-year old Jamie the cat at the shelter. He was ecstatic to meet her.Courtesy: Sarah Dempsey
The staff let sweet Jamie out to meet his human friend. The sweet kitty immediately went bonkers with affection. "Immediately head bumping and rubbing along my legs, and he even let me pick him up and then curled up in my arms," Sarah told Love Meow.
Right then she knew that she had been chosen.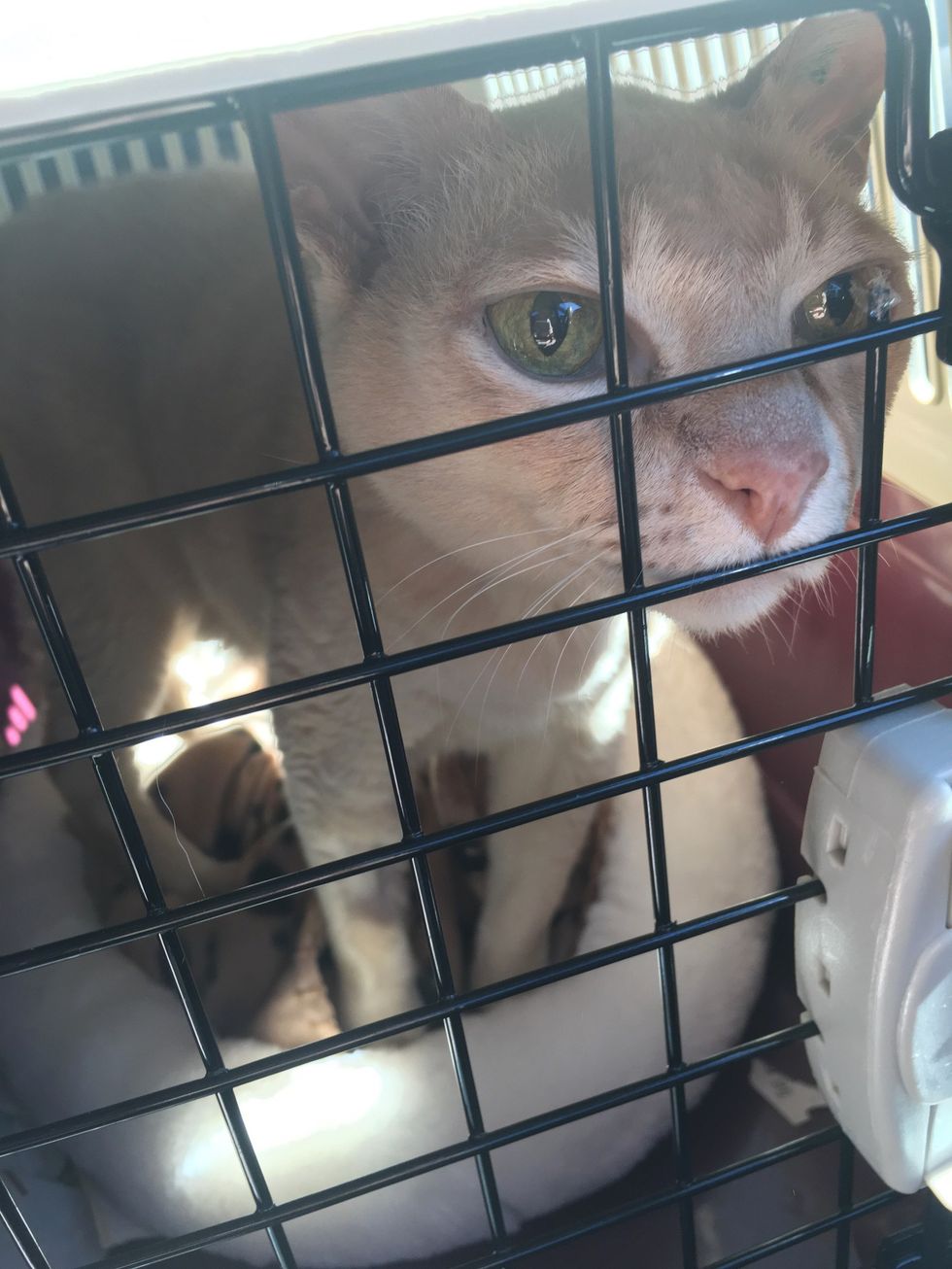 Jamie on his way to his forever loving home!Courtesy: Sarah Dempsey
"He won't leave my side. He is extremely affectionate, head bumping and weaving around my legs."

Since Jamie arrived in his new home, he's been pouring love and affection to his human mom, telling her every second just how grateful he is to have a loving home to spend his retirement.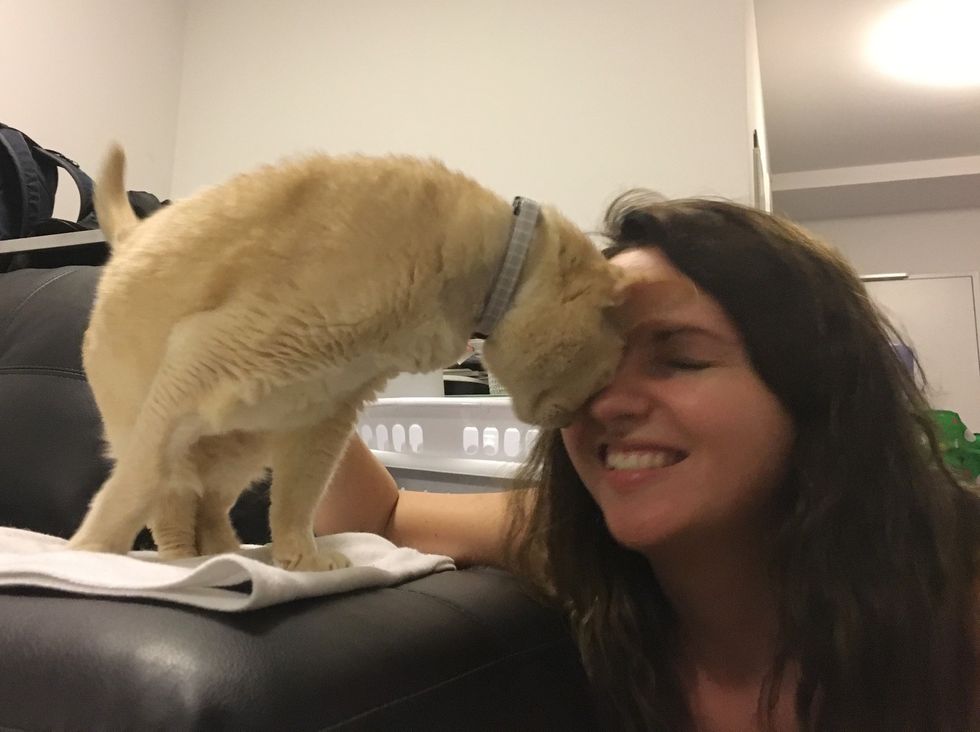 Jamie tells Sarah how happy he is to be loved!Courtesy: Sarah Dempsey
It was the purrfect match!
"I knew he'd rescue me from feeling alone, and I'd do the same for him," Sarah told Love Meow.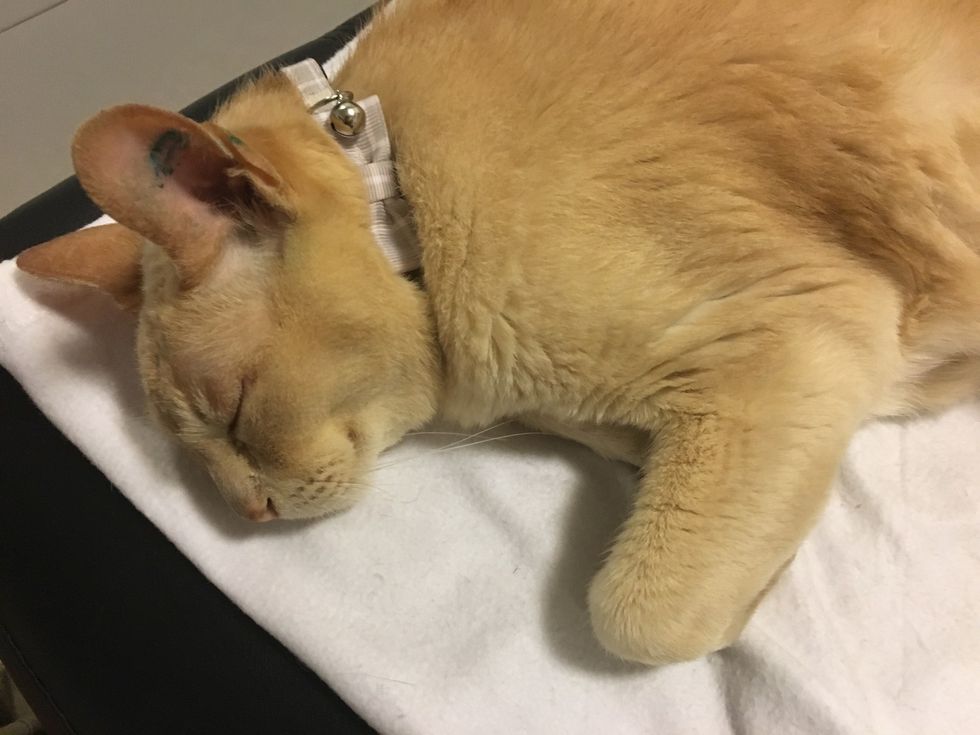 He loves his new soft blankets.Courtesy: Sarah Dempsey
Despite his age, Jamie loves to play with toys with his cat mom and is still a kitten at heart. But what he loves the most is cuddle time with his forever human.

"He is settling in well. He likes talking to me at night and follows me around my apartment."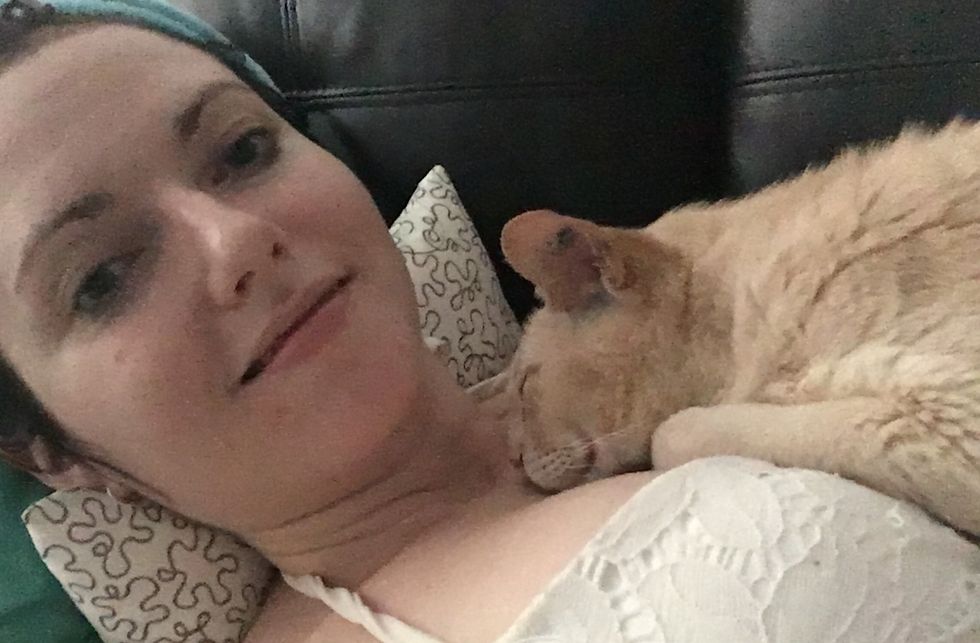 Jamie snuggles up on his human, purring away. Courtesy: Sarah Dempsey
"Jamie needs a special diet and has health problems too but he is so loving. I feel good knowing I am giving him a happy and comfortable life for as long as he has left.
"I'd like to think his young years were spent loving an elderly person, and now he is elderly, a younger person will love and look after him."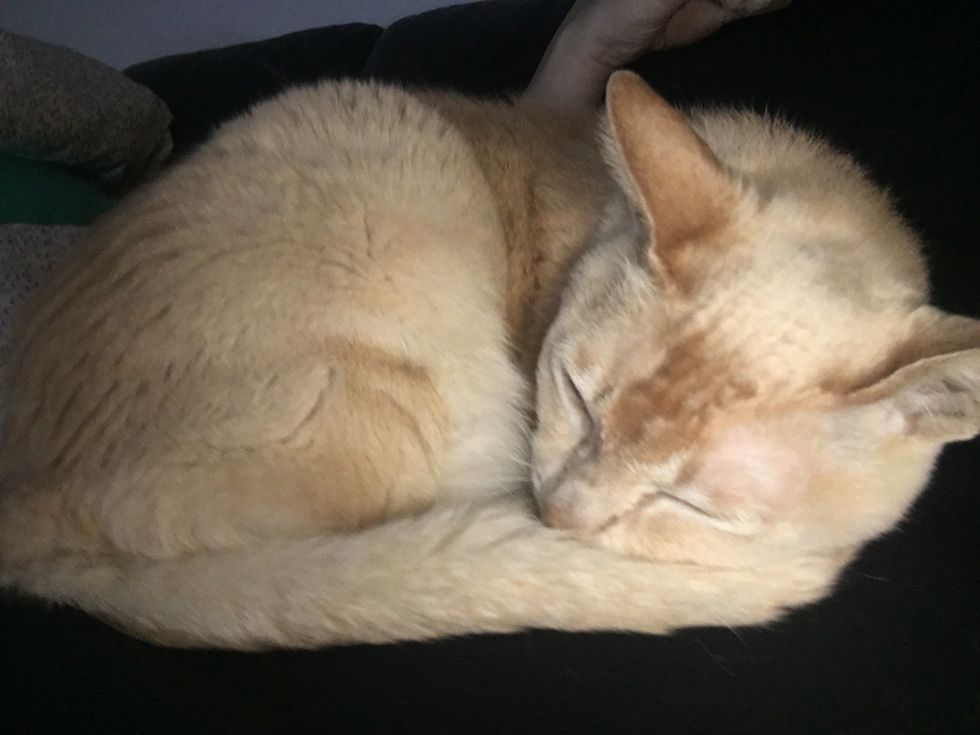 Jamie curls up next to Sarah to keep her company.Courtesy: Sarah Dempsey
Share this story with your friends and help a senior cat find their forever loving home at your local shelter.
Related story: Senior Cat Keeps Pawing at Window in Shelter Until Someone Takes Her Home