A 9-year-old shelter cat with the saddest eyes was a bit shy but so eager to be loved.
Meet Vienna!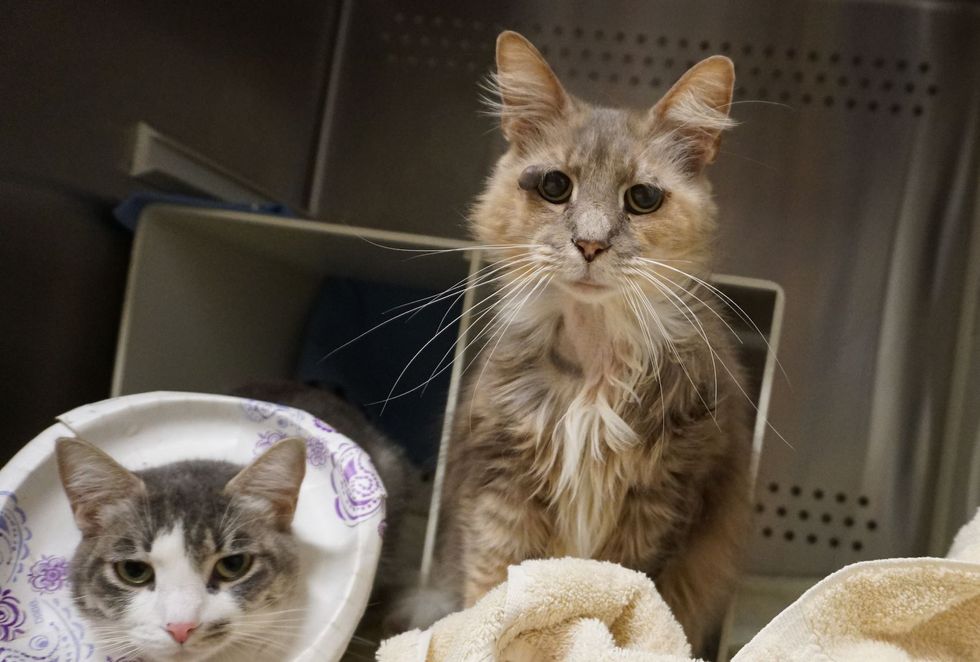 Vienna and ElvisSupplied by Kyle Gorinson
Sweet Vienna came to BARCS Animal Shelter in Baltimore, Maryland after her former owner was elderly and no longer able to care for her and her other cats. BARCS took in all the kitties and provided medical care they desperately needed.
It was heartbreaking for the elderly person to part with her cats. The rescue group was determined to find them all good homes.
"When Vienna arrived at BARCS, her fleas were so out of control she had become anemic. She was having trouble breathing and had lost her will to eat and drink," BARCS wrote.
Their medical team started treating her right away. Because of her medical concerns, the shelter wanted to find her a very special someone who is willing to share their home and open their heart to an older cat with special needs.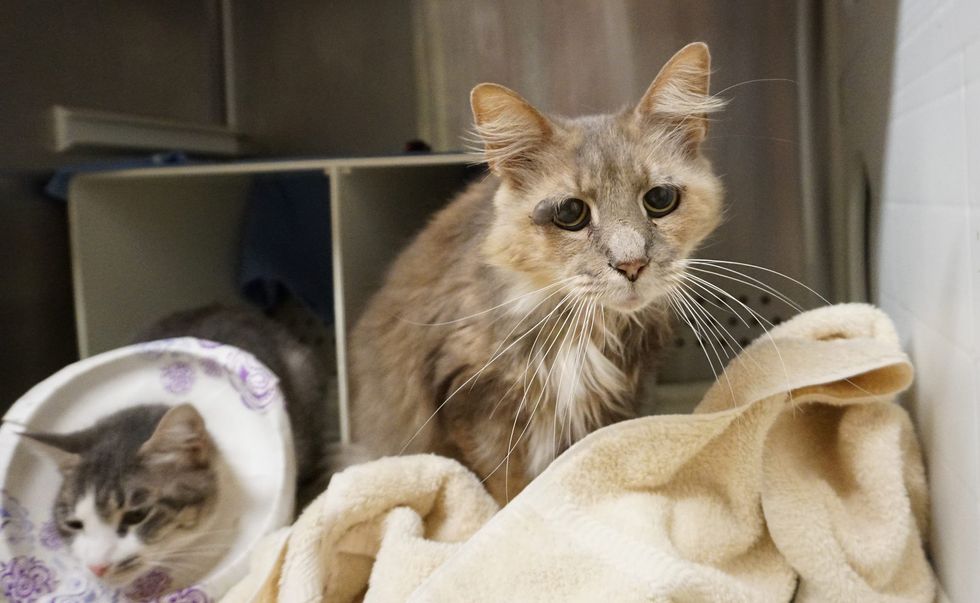 Supplied by Kyle Gorinson
"Every time someone passes her cages she bats her big green eyes, chirps as loud as she can and waves her pom-pom-esque tail to try and get their attention," BARCS wrote.
The shelter shared her story on social media, hoping the right person would come soon.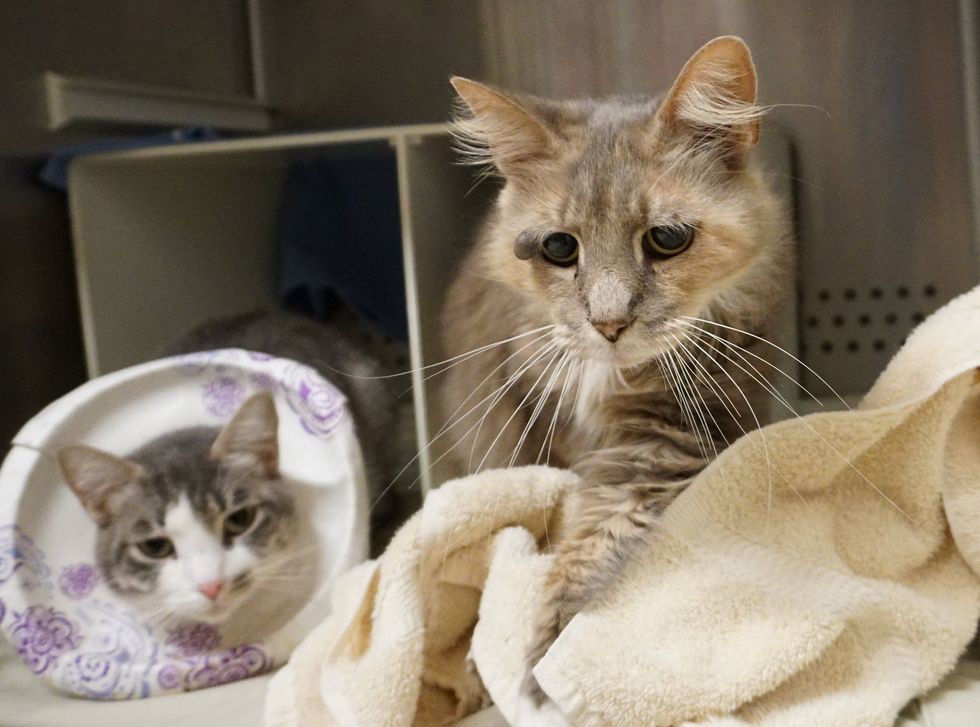 Supplied by Kyle Gorinson
Vienna was thin and needed to put on weight, but she was nervous in the shelter environment and had trouble eating. Her best friend Elvis was there with her 24/7 to provide that much-needed comfort. The two are a bonded pair.

Every time someone walked by their cage...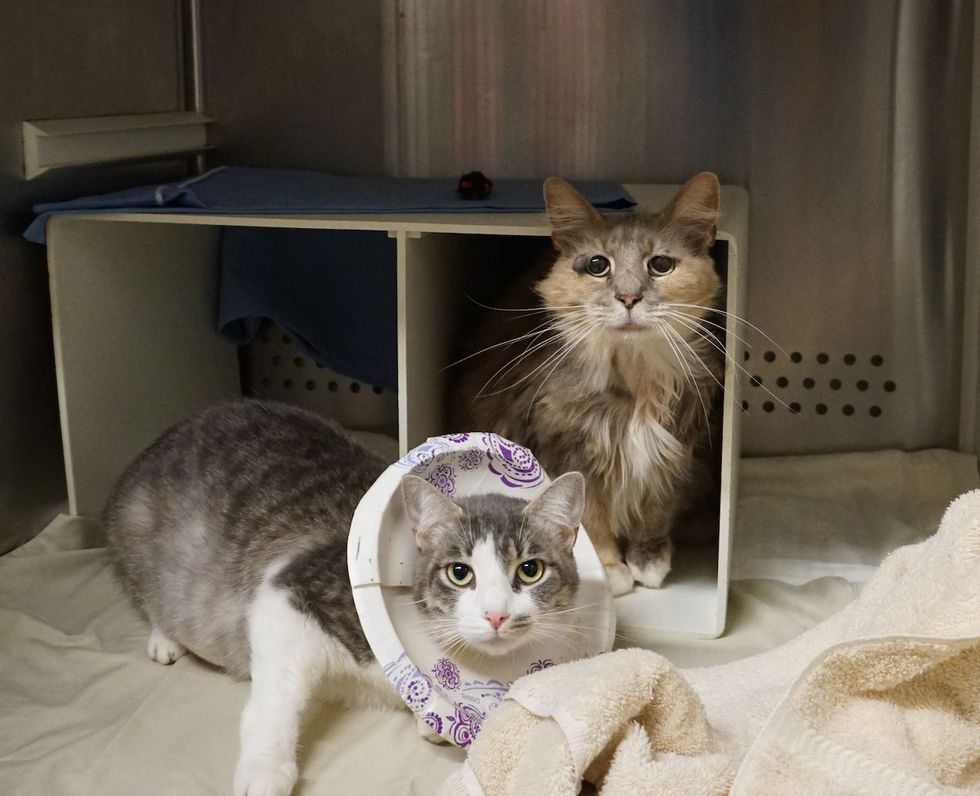 Supplied by Kyle Gorinson
Vienna getting some love and pets from a volunteer (more videos):
Vienna has a large cyst over her eye that needs to be removed and biopsied. Despite everything she has been through, the sweet gal loves company and is as sweet and cuddly as can be.
"Vienna deserves someone to snuggle up to every night, someone who will let her lay in all the sunspots and give her all the love in the world...and look past her medical needs."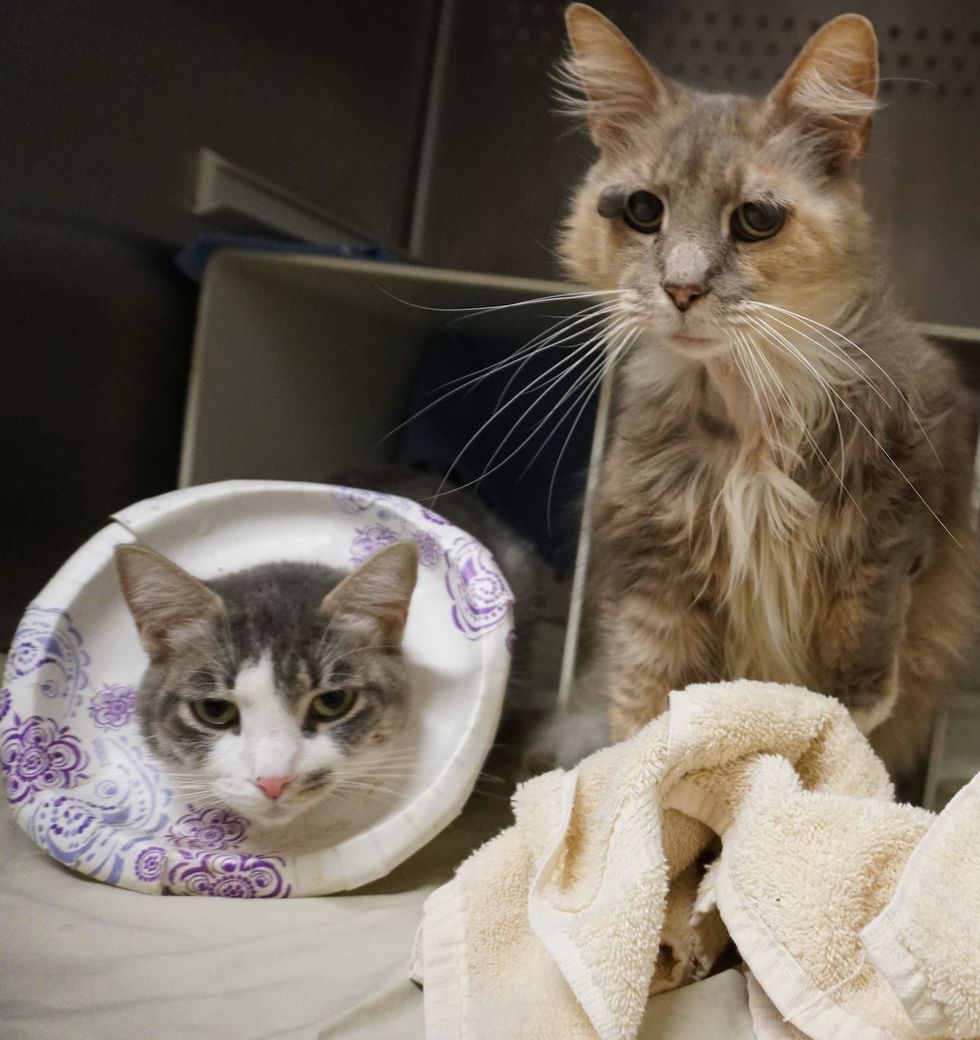 Supplied by Kyle Gorinson
Then one day while they were sitting in their cage as usual, a person came to meet them. That day, Vienna's dream finally came true.
"They were adopted together," Kyle Gorinson, volunteer at BARCS, told Love Meow.
The sweet little girl is so happy to have a place to call her own.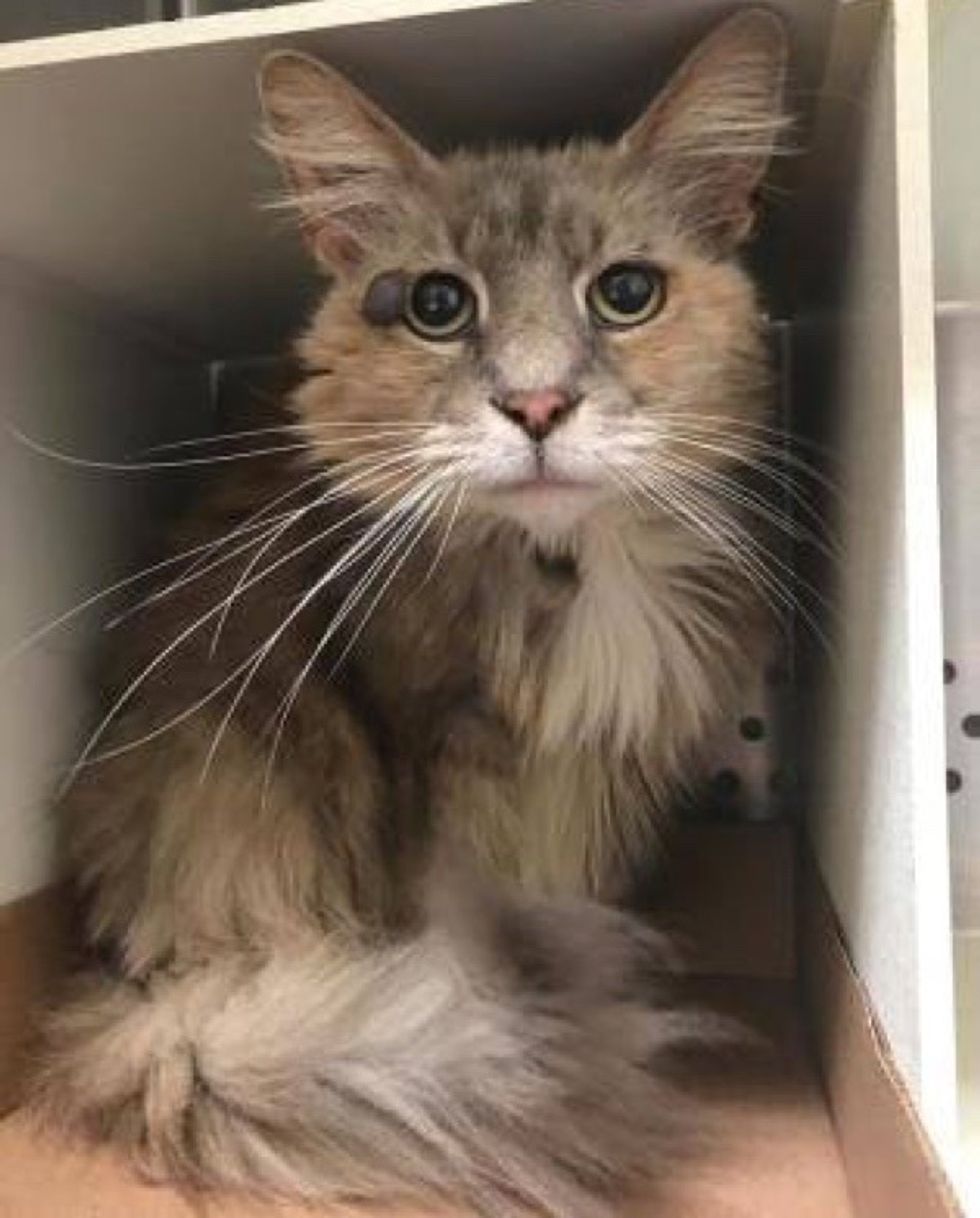 BARCS Animal Shelter
Share this story with your friends. There are many kitties like Vienna and Elvis at BARCS that are still waiting for their forever loving homes. Visit their website for more info. Follow BARCS Animal Shelter on Facebook.
Related story: "Saddest Cat" Finds His Smile After Nine Months of Waiting for His Purrfect Home