A lovable ginger cat was surrendered twice, sad and lost. When he found a family that he loved, he held onto them and wouldn't let go.
Meet Aslan!
Here Kitty Kitty Rescue
Aslan came to Here Kitty Kitty Rescue, a rescue group in Elkhart, Indiana, after his former family was unable to keep him due to their circumstances.

The sweet ginger boy is very vocal and never shy about voicing his opinions. He craves attention and loves to remind his humans to take a break from what they are doing and spend time cuddling with him.
A couple days after the rescue posted photos of him on Facebook, Aslan was adopted, but the adoption somehow fell short.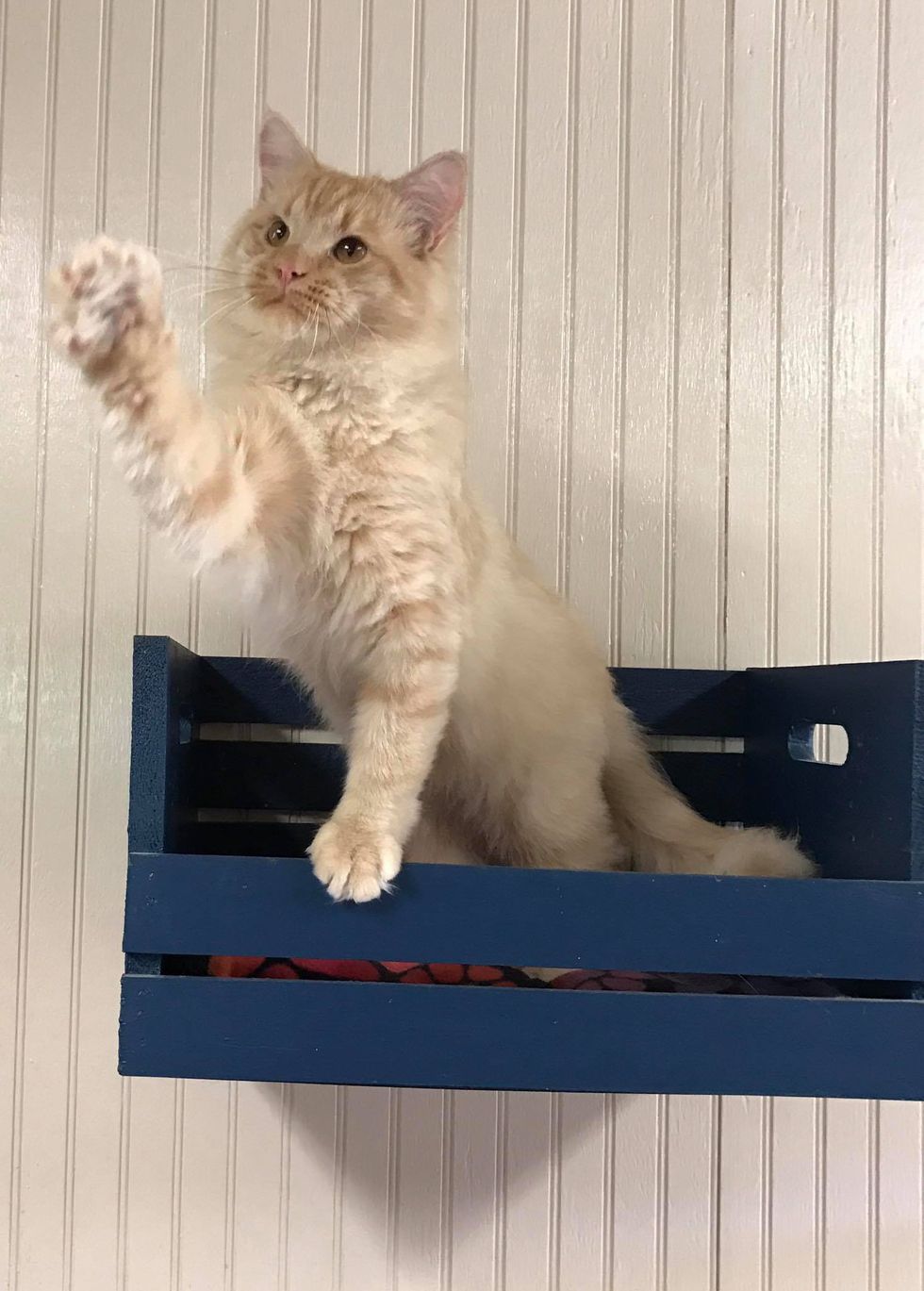 Here Kitty Kitty Rescue
"Our dearest Aslan was returned a day of being adopted due to no fault of his own," the rescue said.

The kitty was yet again confused and lost being turned back to the shelter the second time, but his rescuers were so determined to help him find his forever loving home. "The most amazing things in life tend to happen right at the moment you're about to give up hope."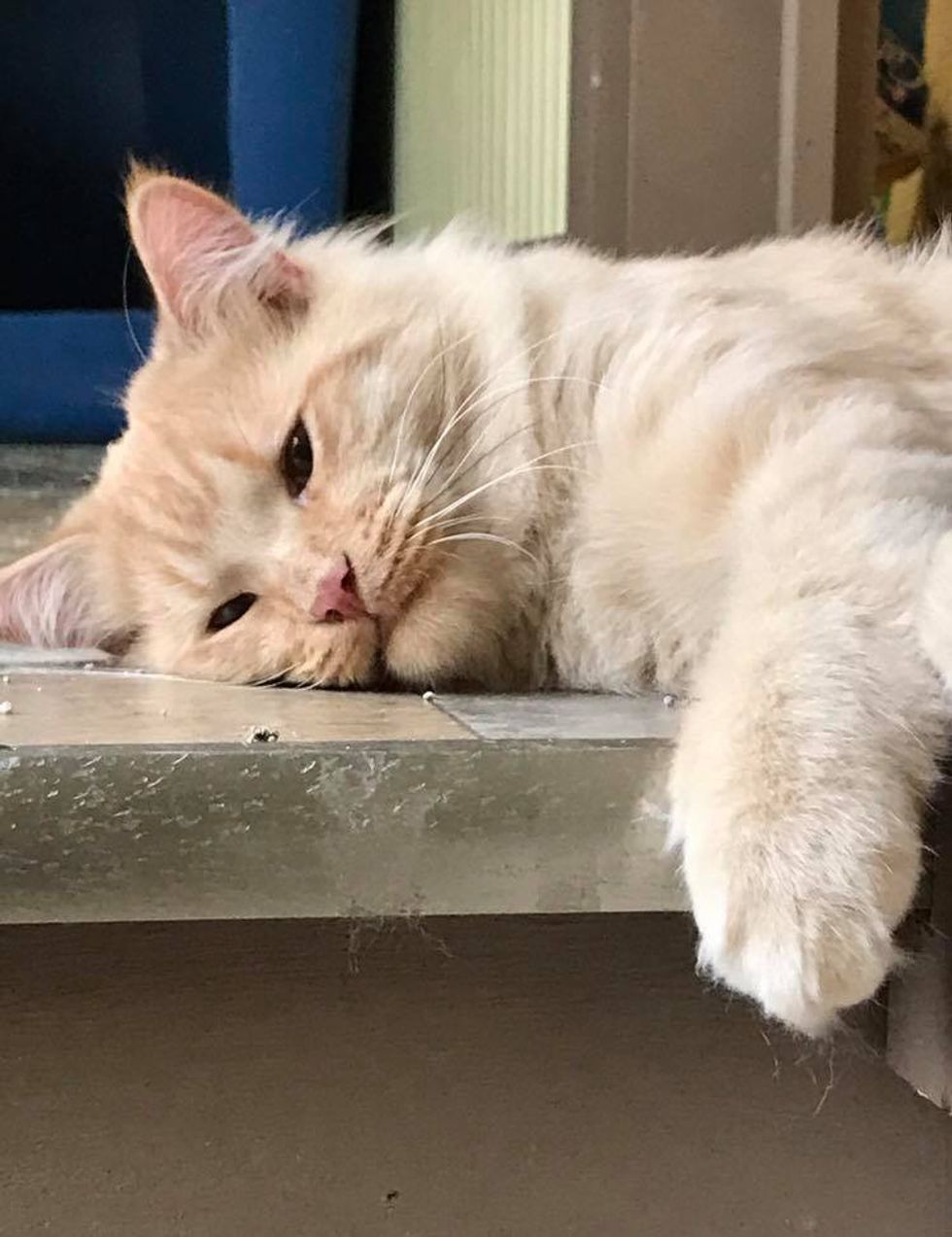 Here Kitty Kitty Rescue
That's when Kristi Curtis contacted the rescue about Aslan. Kristi had been following Aslan's story from the get-go. She had previously adopted a kitty from them. After seeing a video of the sweet ginger boy, she and her family fell in love.

"When I saw that he was surrendered the second time I just knew that I had to save him," Kristi told Love Meow.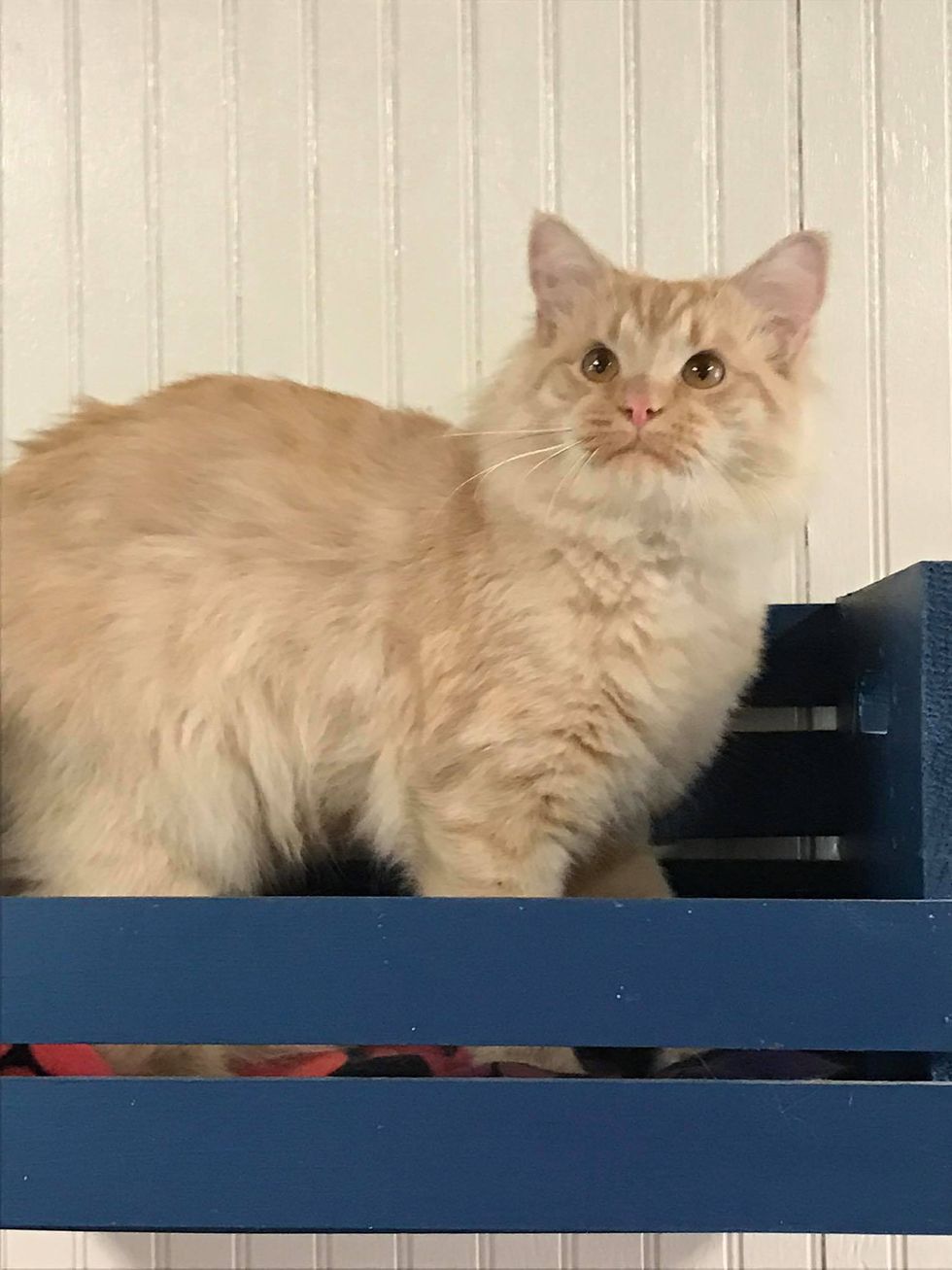 Here Kitty Kitty Rescue
She and her daughter went to pick up Aslan the next morning. When the ginger cat met his forever humans, he snuggled up to them and didn't want to let go.

"He pushed himself right out of the cat carrier in the back seat and climbed on my daughter's lap. We are so happy."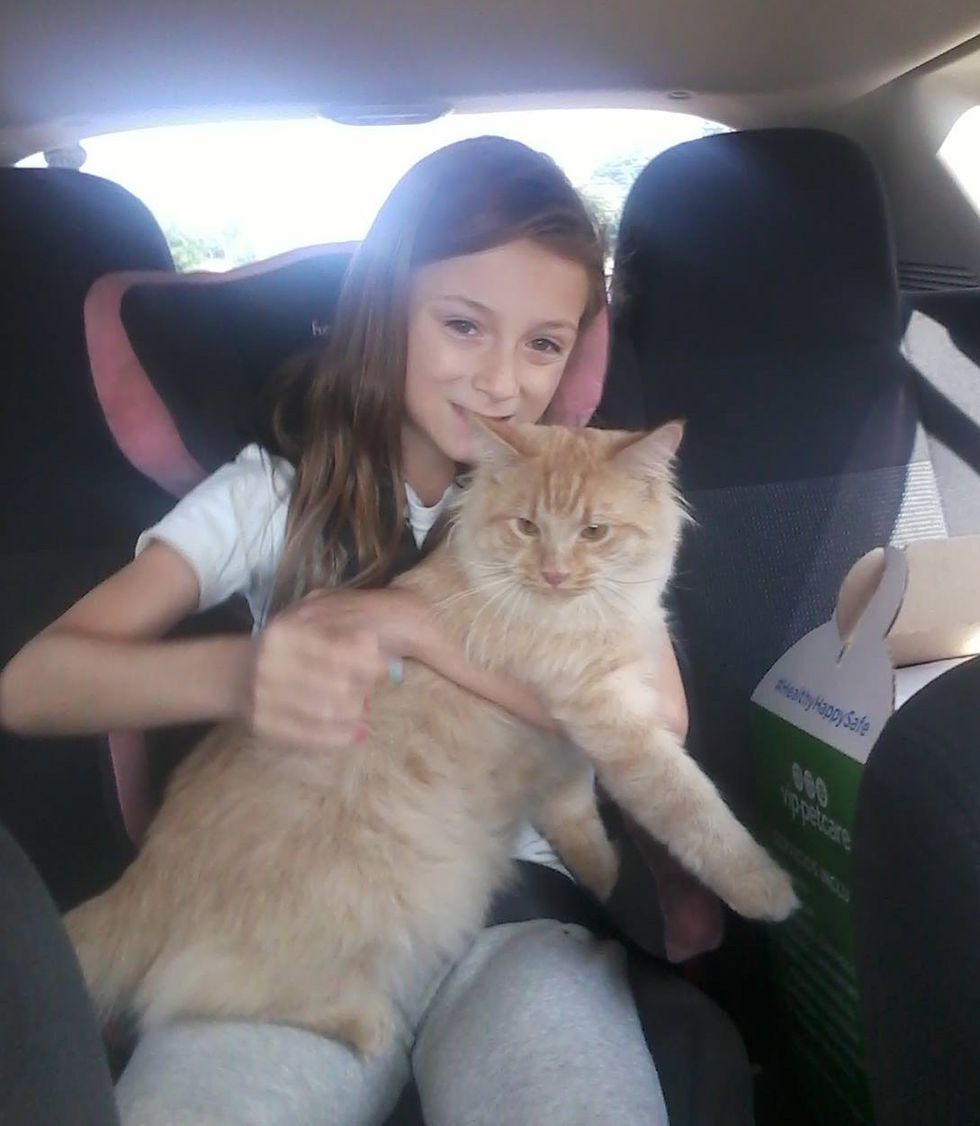 Kristi Curtis
They were able to connect with the family that Aslan stayed with for a year before he was surrendered, and they were so thrilled to know that Aslan is with a good family now and they can continue seeing his adventures and updates.

"We learned that he loves rings from the milk carton, and she tells me cute stories like how he loves the window open even in winter and will cry at the window when she closed it."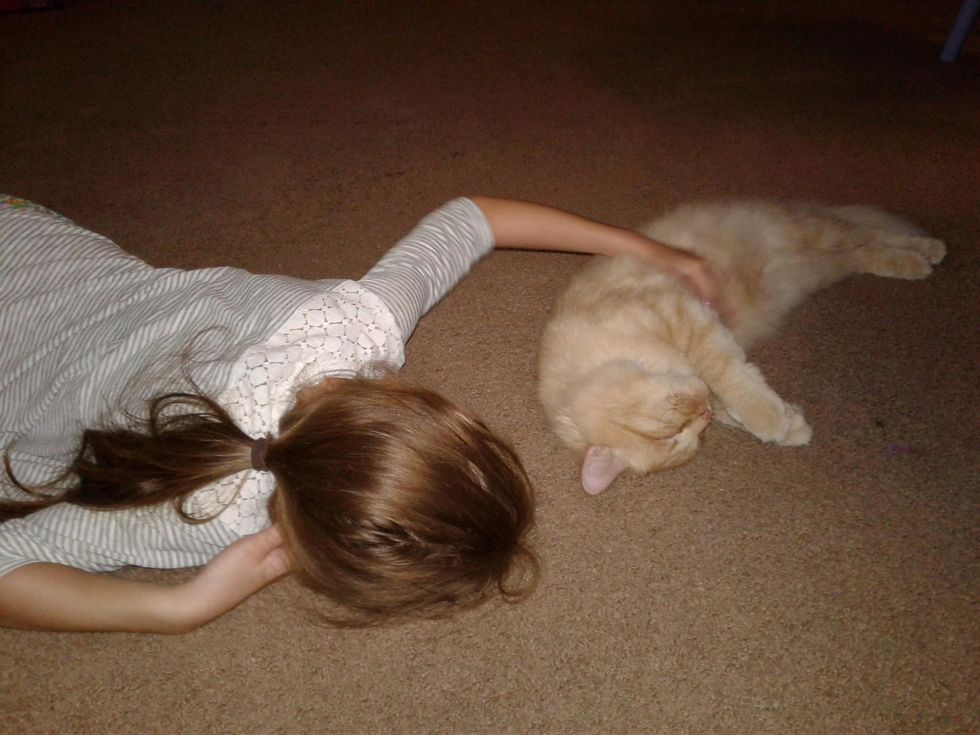 Kristi Curtis
Aslan is a lovebug. Since he came to his forever home, he hasn't stopped cuddling. "You can be sitting on the couch and he will come lay on your feet. He loves his belly rubbed," Kristi told Love Meow.
"He will flop down on the ground if you're simply just touching his head so that you will rub his belly. He also has a very unique meow. He squeaks!"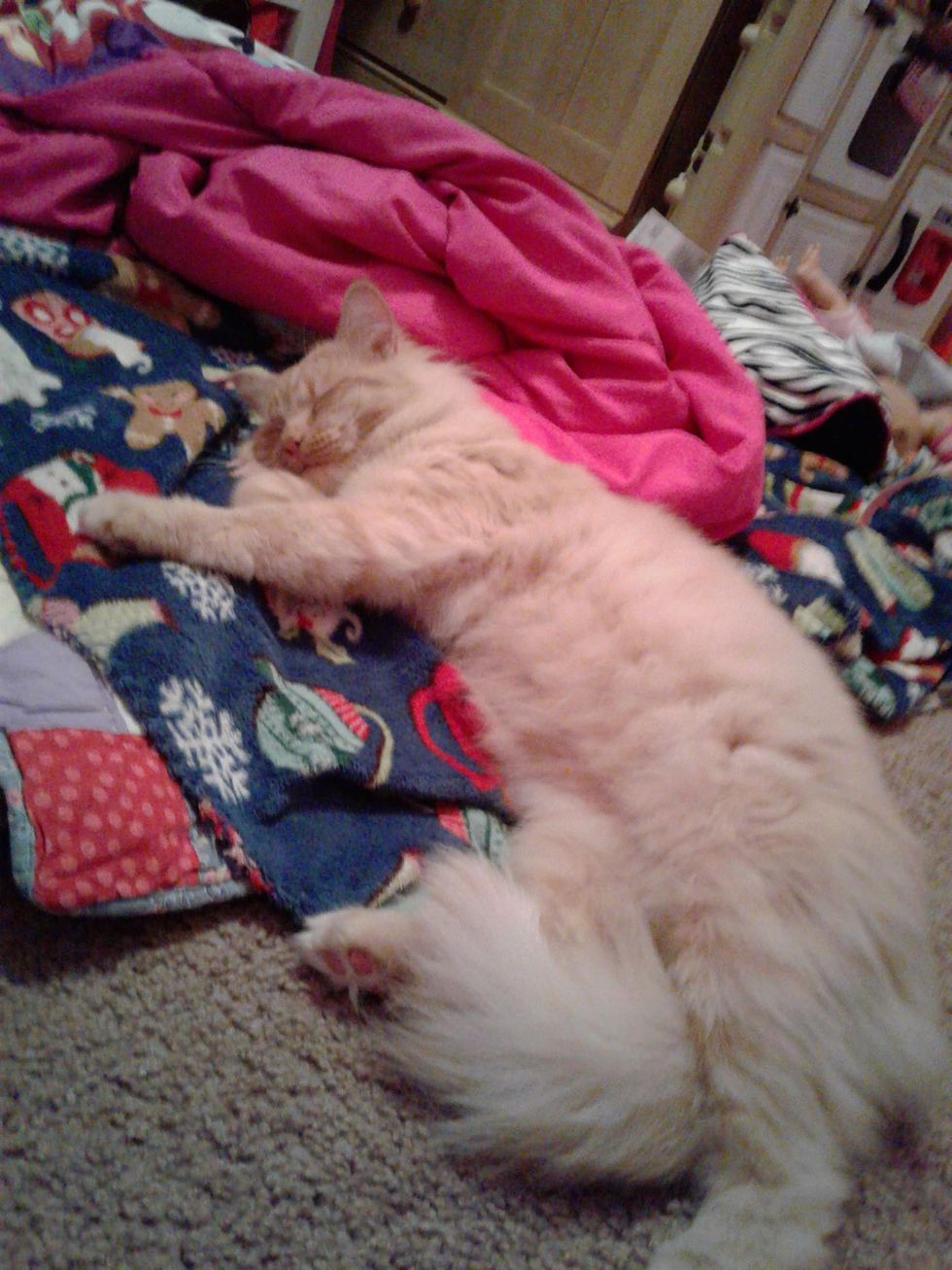 Kristi Curtis
"He has a heart warming story and is the poster cat for why you should adopt not shop. This cat is amazing!"
Hear Aslan's squeaky meow!
Share this story with your friends. If you would like to support their rescue efforts, click here to see how you can help. Follow Here Kitty Kitty Rescue on Facebook.
Related story: Kitten with Special Feet Walks Up to Woman for Love, Now 2 Weeks After Rescue