An 18-year-old cat was dropped off outside the shelter with a very sad note.
When the staff arrived in the morning, they found the cat in a crate and went on a mission to help her find a new home.
The staff at the Kershaw County Humane Society in South Carolina were shocked to find that the 18-year-old cat Tori was waiting in a crate by the door with a note attached. Her owners were not able to keep her so surrendered her at the shelter during after hours.
Many older cats like Tori face an uncertain fate when they are surrendered to shelters at that age. The staff at the Kershaw County Humane Society were determined to find this old girl a forever home she so deserves.
"She is very sweet and just like every other animal in this shelter we will do everything we can to help her. But being a shelter we can only do so much. We are hopeful that some one will step up to help this baby," the shelter wrote on Facebook.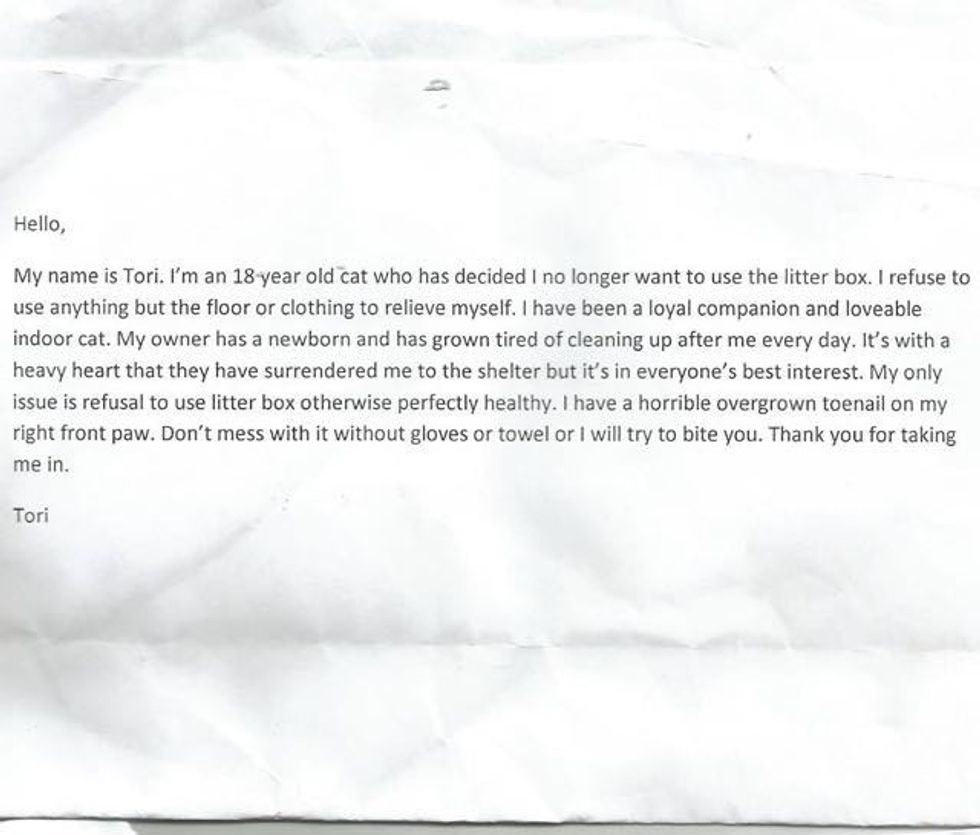 Kershaw County Humane Society
The note says:
"My name is Tori. I'm an 18-year old cat who has decided I no longer want to use the litter box. I refuse to use anything but the floor or clothing to relieve myself. I have been a loyal companion and lovable indoor cat. My owner has a newborn and has grown tired of cleaning up after me every day. It's with a heavy heart that they have surrendered me to the shelter but it's in everyone's best interest. My only issue is refusal to use litter box otherwise perfect healthy. I have a horrible overgrown toenail on my right front paw. Don't mess with it without gloves or towel or I will try to bite you. Thank you for taking me in."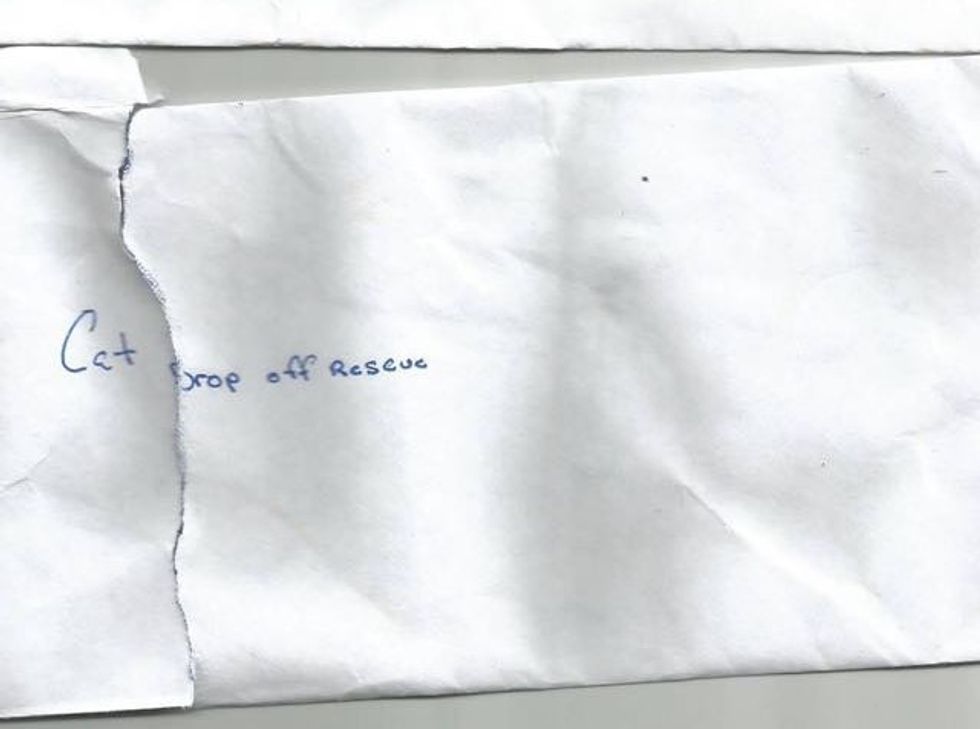 Kershaw County Humane Society
"After taking her to the vet and getting 3 embedded toe nails out of her paw she seems to be feeling much better! The nails had grown for so long that they had curled back in to her paw pad."

Many showed their interest in adopting Tori after her story was shared on Facebook.
Then one morning, this happened! Tori was adopted!
Tori is now enjoying her new life at her forever home.

After she moved into her new home, she was able to use the litter box on her own. She seemed to be so much happier and relaxed.
Update:
"We ended up treating her for a UTI using doxycycline even though nothing showed on her cultures. Once we put her through the course of antibiotics the inappropriate elimination stopped," Laura Beyer, Tori's human, told Love Meow.
Tori is doing wonderfully at her forever loving home. Here's a photo of this gorgeous girl in her favorite nap spot.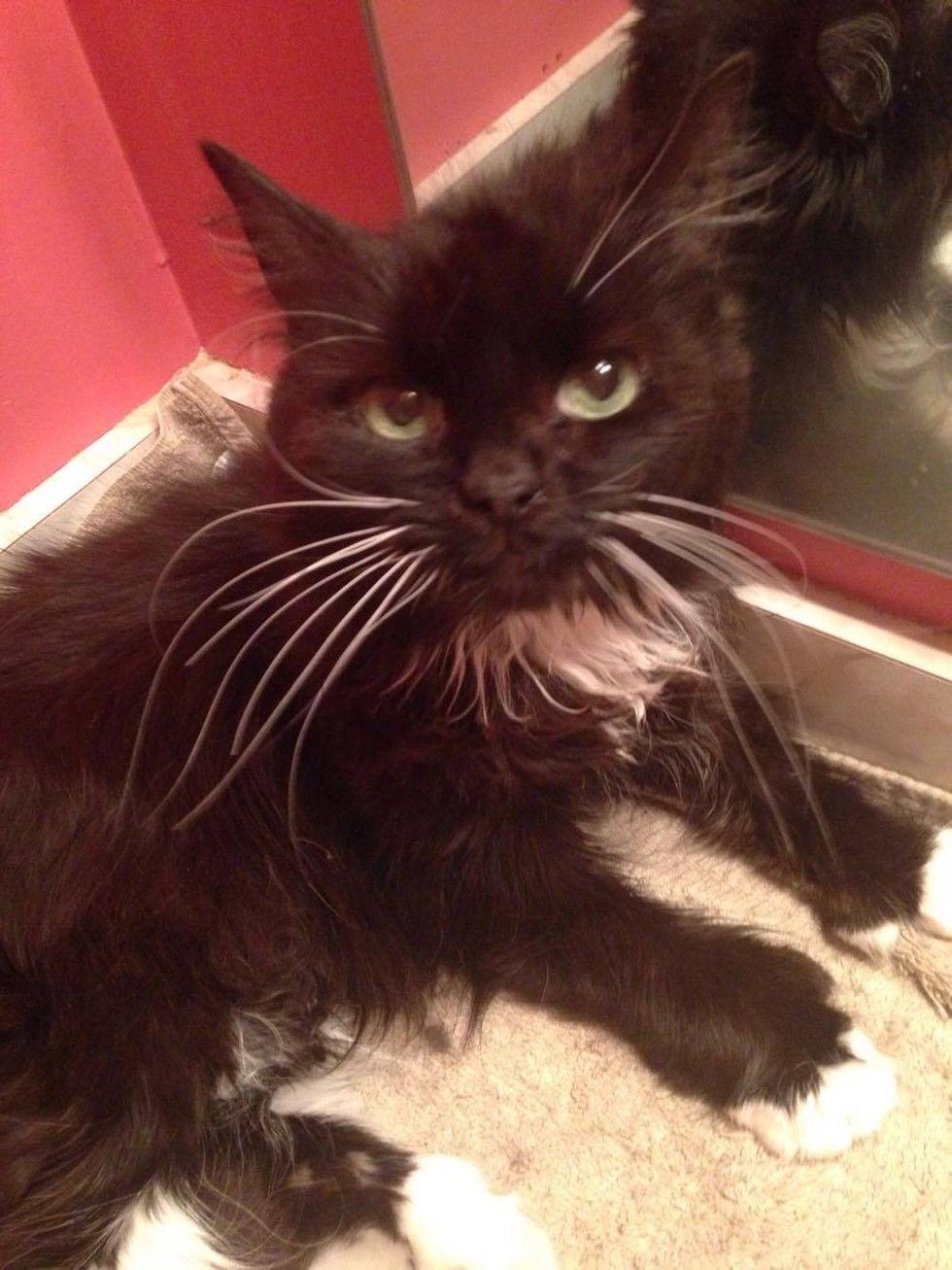 Courtesy: Laura Beyer
Share this story and help an older cat find their forever home!
More info: Kershaw County Humane Society | Facebook