A kitten was found left in a box on the curb on a hot summer day this June. A good Samaritan from Texas was shocked to hear meowing coming from the box.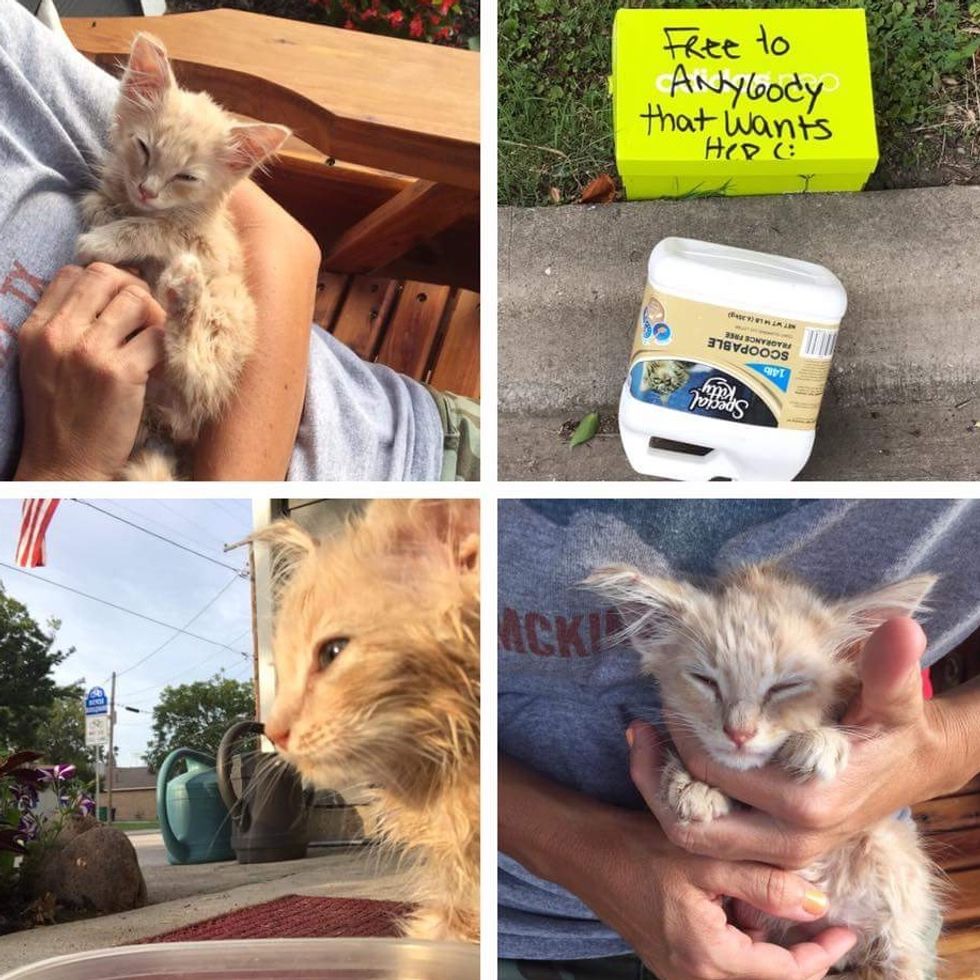 imgur/tireddad1967
There was a note on the box that read: "Free to anybody that wants her." Upon investigation, the woman found a tiny kitten inside in desperate need of help.

She knew that the kitten needed more attention than what she could offer because she was taking care of her sick dog, so she went on Facebook to reach out to the community for help.
"My wife saw this on Facebook. Someone had left him in a box on the curb in the Texas summer heat," imgur user tireddad1967 said. "My wife contacted the poster, thinking we could foster him, get him healthier and find him a forever home."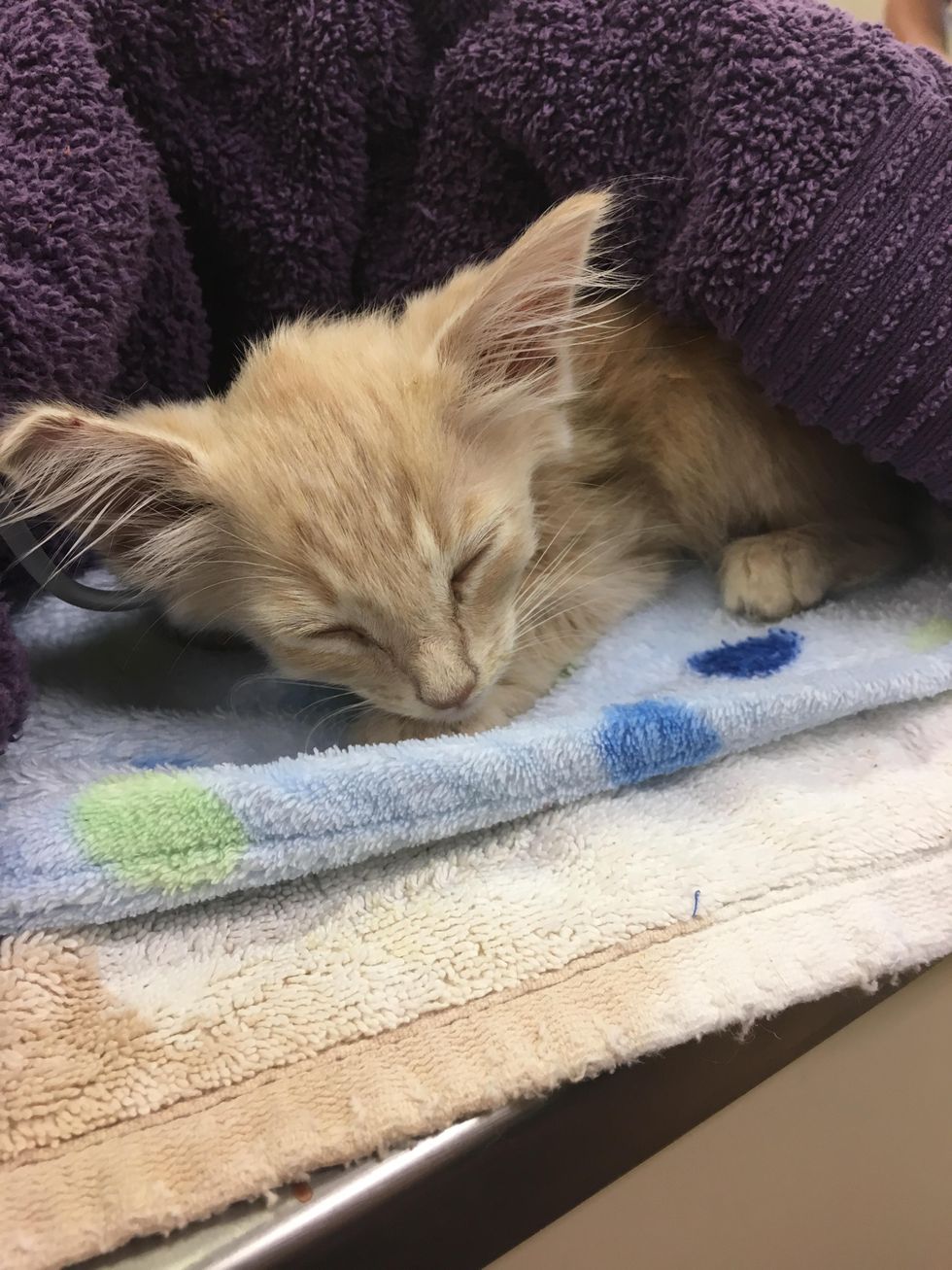 imgur/tireddad1967
Once they got the kitten, they realized just how poor his health was. They had to rush him to the vet due to a seizure and his glucose level was dangerously low. Dr. Jo Querner and her team at Cross Timbers Animal Hospital (McKinney, TX) brought the little guy back to life.

"He was severely dehydrated. The vet put him on an I.V. drip for a couple of hours," they shared with Love Meow. "We sat up with him all night, watching his blood sugar and temperature. He spent the next day at the vet getting more fluids."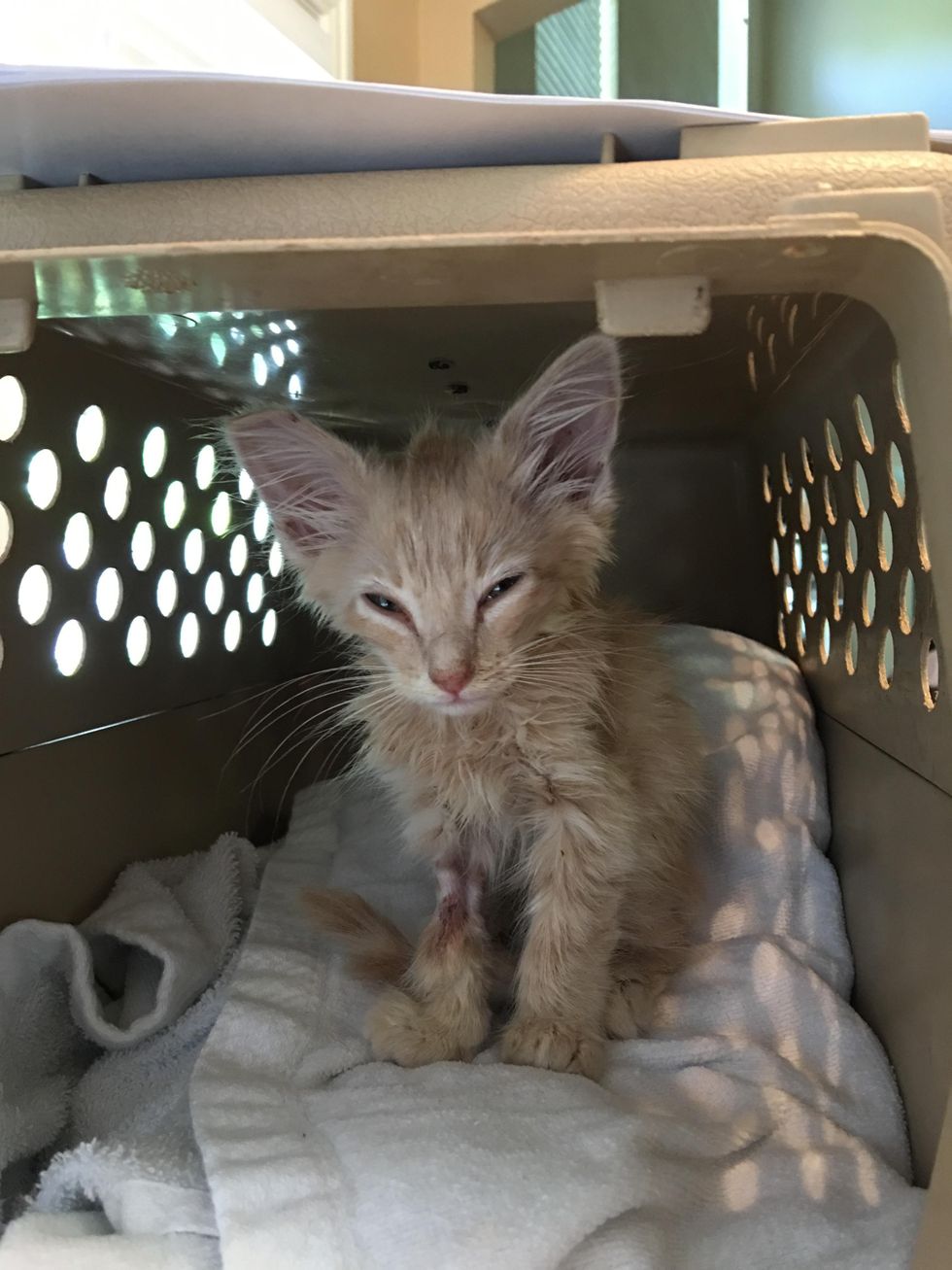 imgur/tireddad1967
The initial plan was to find the kitten a good home after they nursed him back to health, but now the kitten is on the mend, they know that they can no longer part with him.
"After all of the work of keeping him alive, he has won us over. I think we are his family now."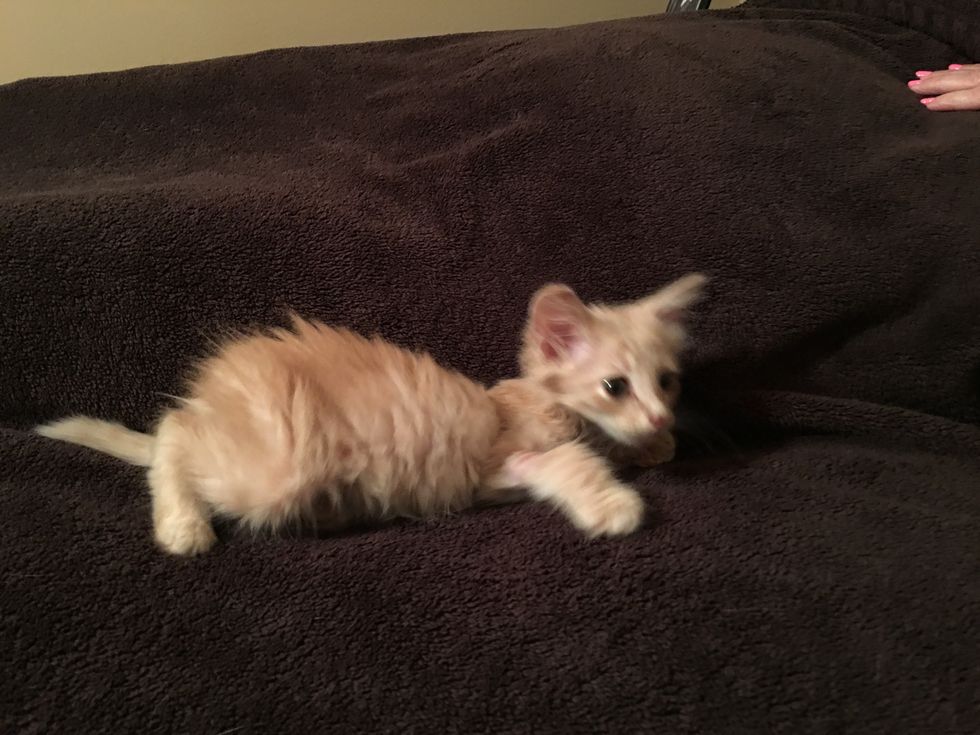 imgur/tireddad1967
Once Wilson bounced back, he spent all night checking out every nook and cranny of his new home, playing with his new toys and his new feline brother, Rocky the cat.
"He has decided our big tabby Rocky is his best buddy."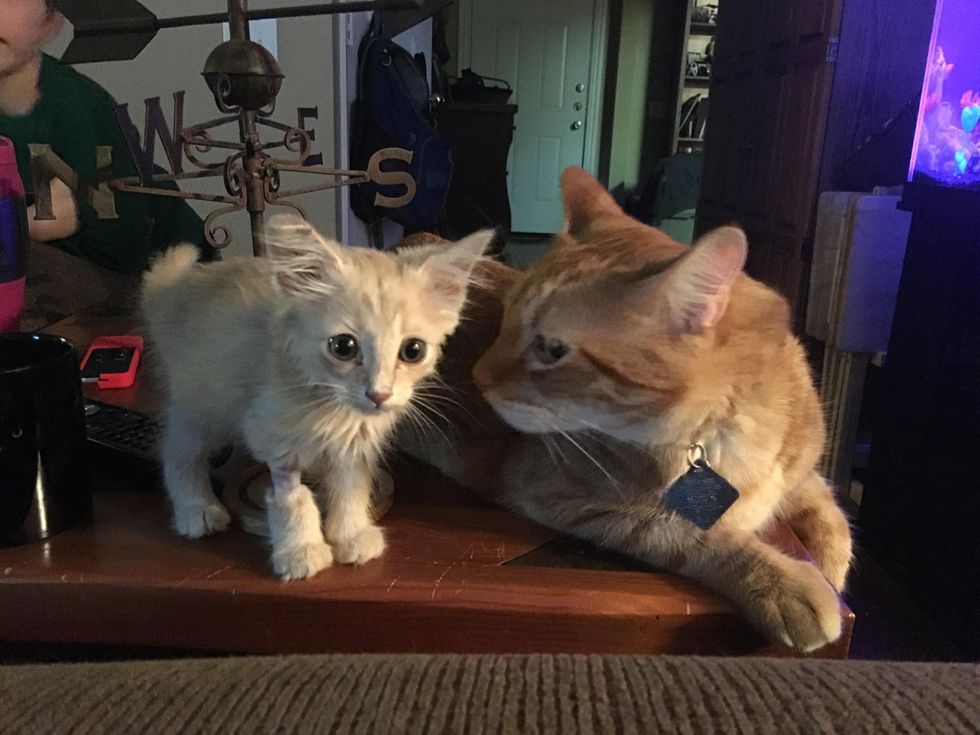 imgur/tireddad1967
"He is doing great. He is on medicine for coccidia just as a precaution, and he is eating like a horse," Wilson's human told Love Meow.
Wilson cuddles with his human dad for an afternoon nap. "We just took an afternoon nap together. I like this picture, you can see his bent ear."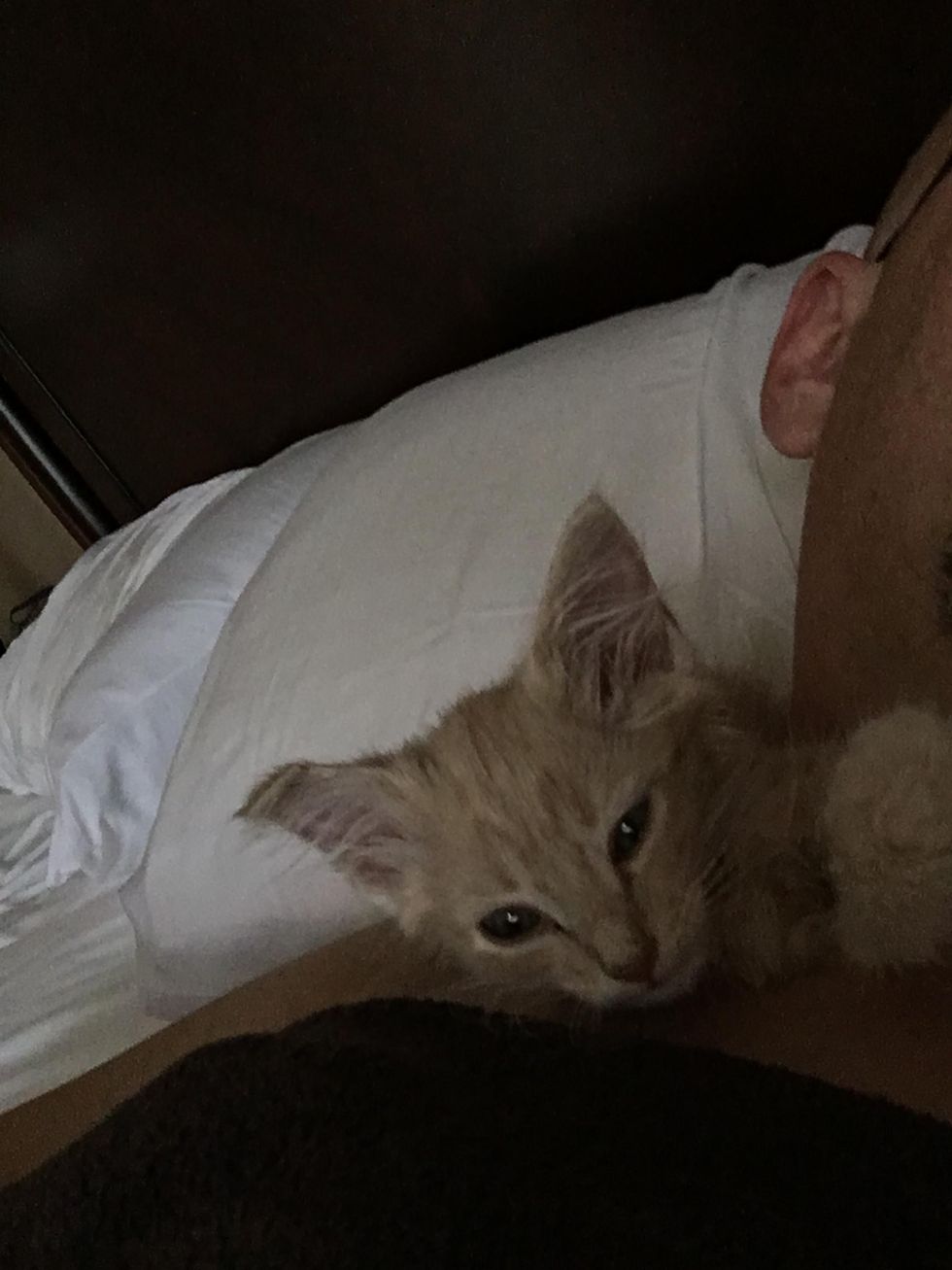 imgur/tireddad1967
Wilson follows Rocky around the house, and Rocky has grown to love his clingy little brother from another mother.
"Rocky is actually doing pretty good with him. He has been as patient as Job," he said. "I am just happy he found his way to us."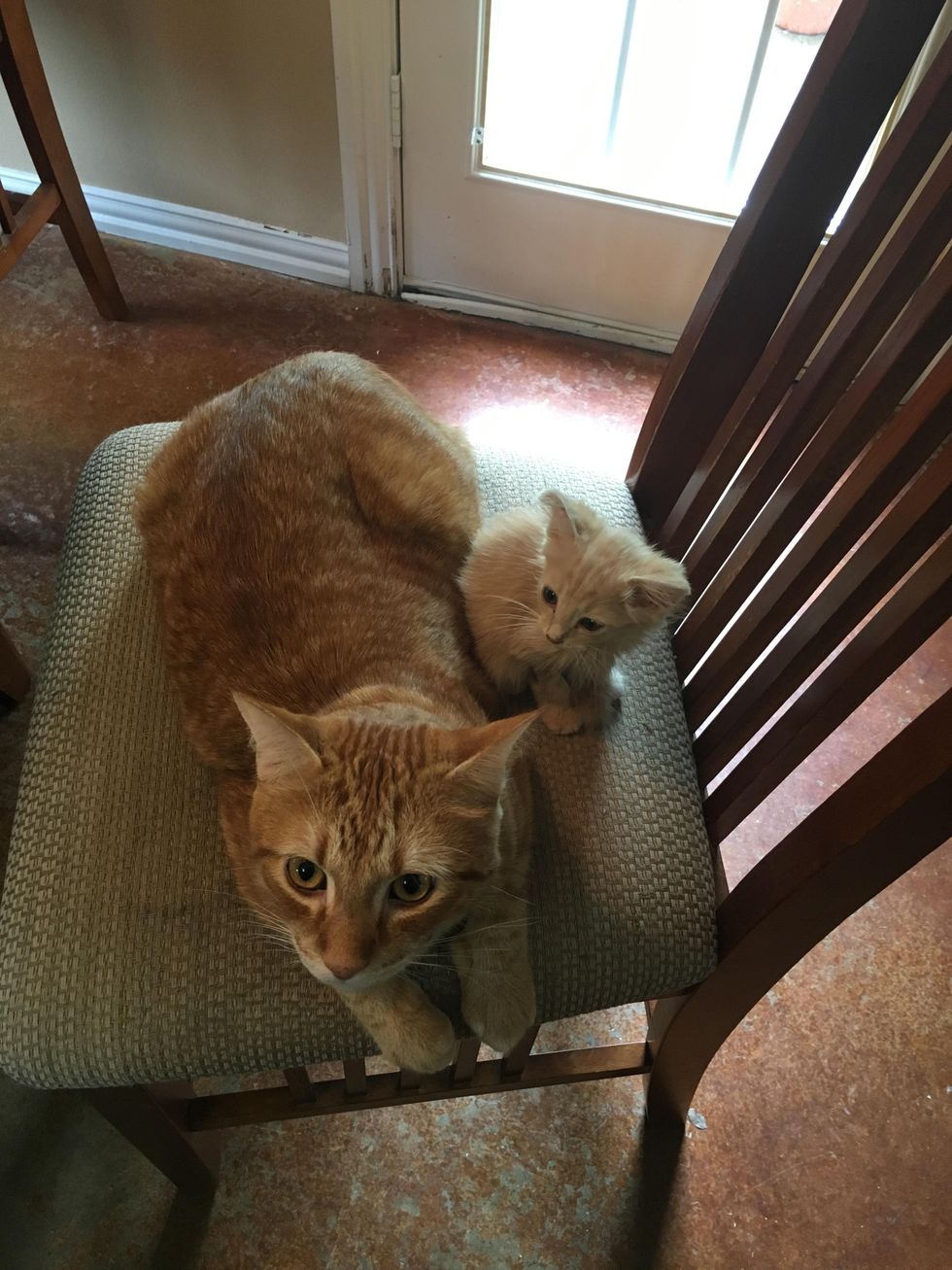 imgur/tireddad1967
Share this story with your friends. (More info: imgur)
Related story: Couple Mourning Their Cat Find a Note from a Stranger Whose Life was Touched by Their Cat