It was a note that led a team of people in an rescue effort to save three tiny kittens that found their way under a woman's car.
Nur Izzah Zabidi from Malaysia shared the story on Facebook how her mother found a note on her car this week.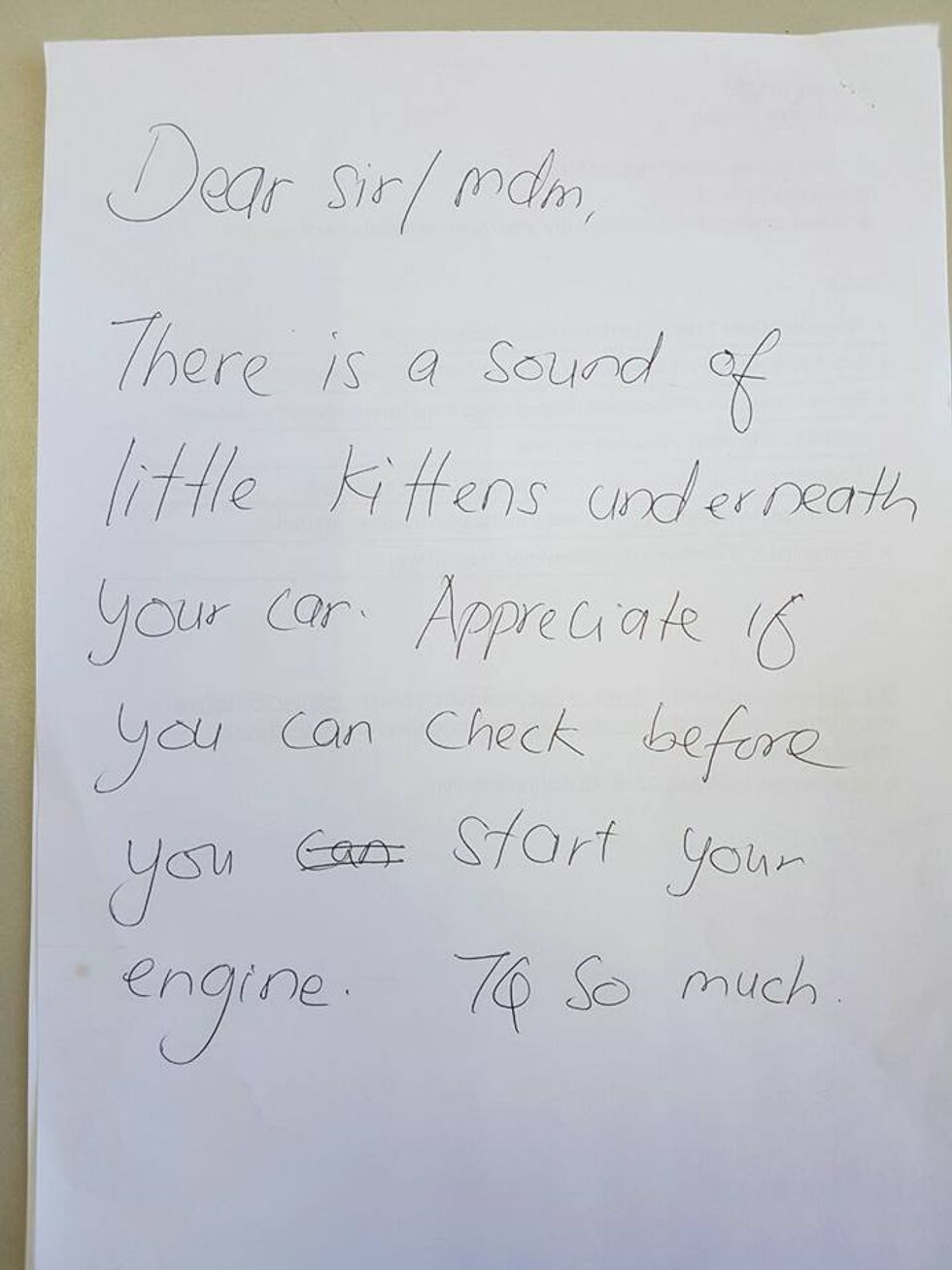 Nur Izzah Zabidi
When she returned to her car, she found a note alerting her to check for kittens underneath her car before turning on the engine.
The note says: "Dear sir/madam, there is a sound of little kittens underneath your car. Appreciate if you can check before you start your engine. Thank you so much."
Nur Izzah's mother immediately called the fire department to help with the search. A few students also stopped to offer a helping hand.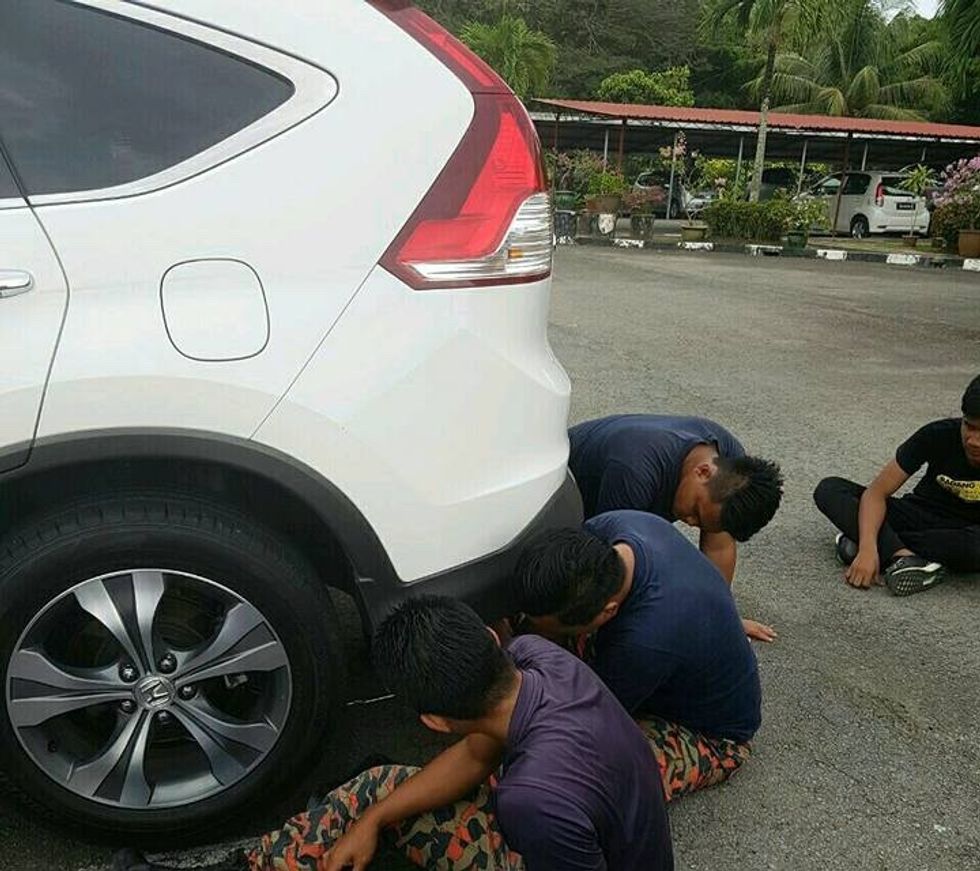 Nur Izzah Zabidi
With help from everyone, they were able to retrieve three tiny ginger kittens who were stuck underneath the car. They were no bigger than one week old.
The mother cat was nowhere in sight so they found the kittens a new home where they will be loved and spoiled.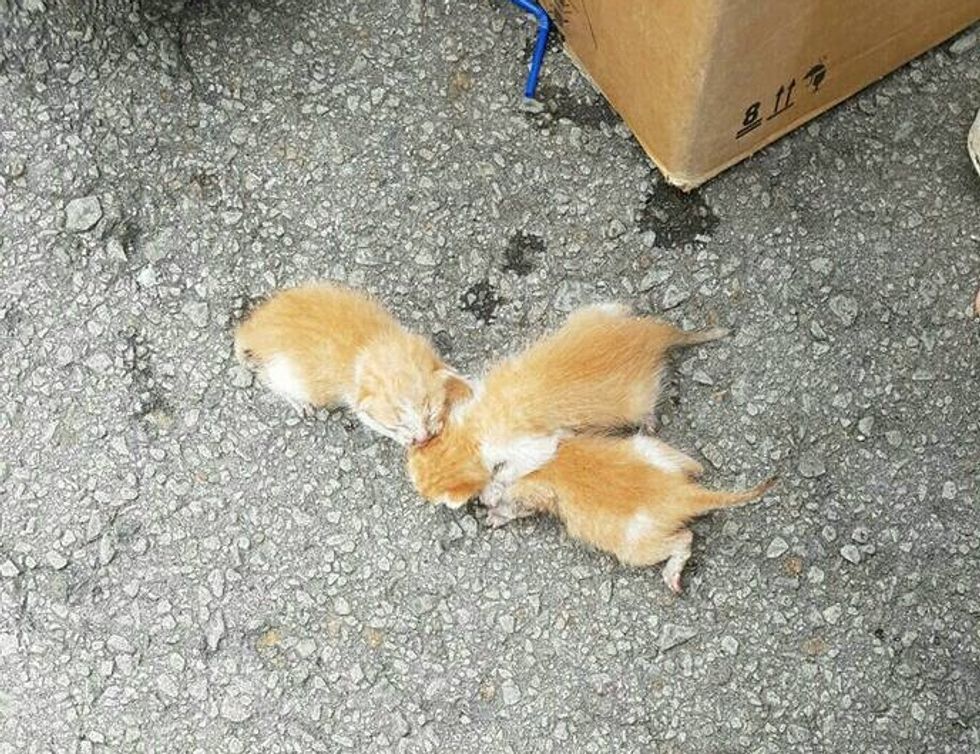 Nur Izzah Zabidi
Nur Izzah couldn't imagine what would have happened if they never saw the note.
"The amount of effort put in to save these three kittens is just amazing… And whoever that person who left the note on my mom's car, thank you! You just saved 3 lives," Nur Izzah said.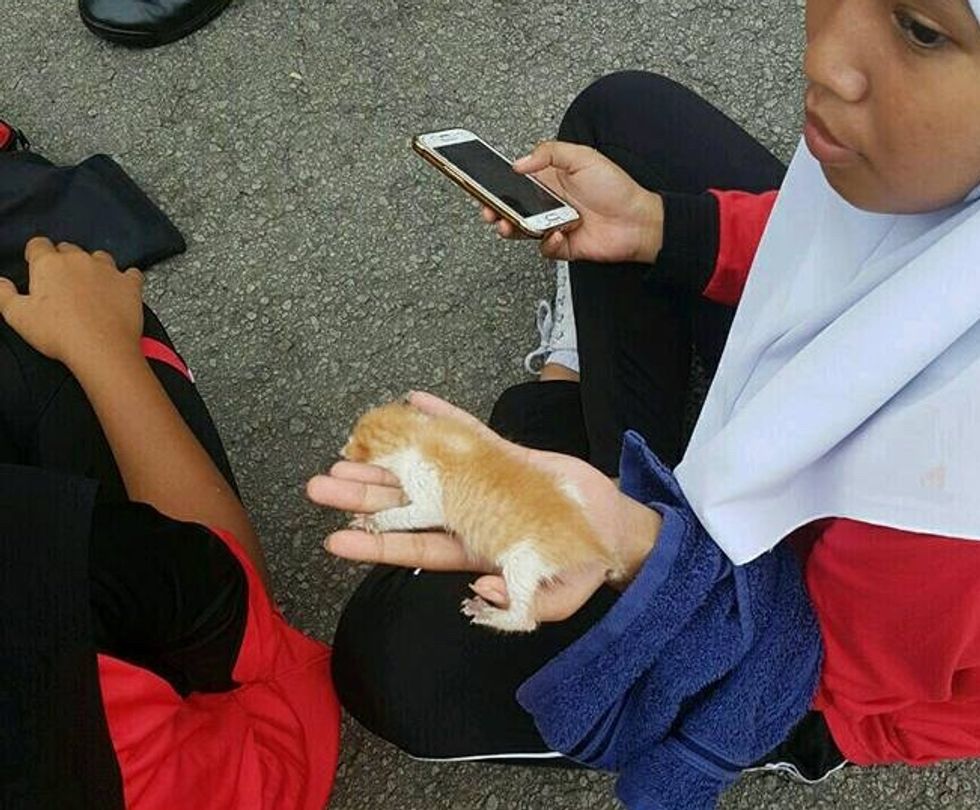 Nur Izzah Zabidi
Share this story with your friends.
Related story: Couple Mourning Their Cat Find a Note from a Stranger Whose Life was Touched by Their Cat…