A staff member of an animal hospital was shocked when she found two crates with a note attached at the front door. Upon closer look, she saw a beautiful calico inside, pleading for help...
Meet Mia Noel!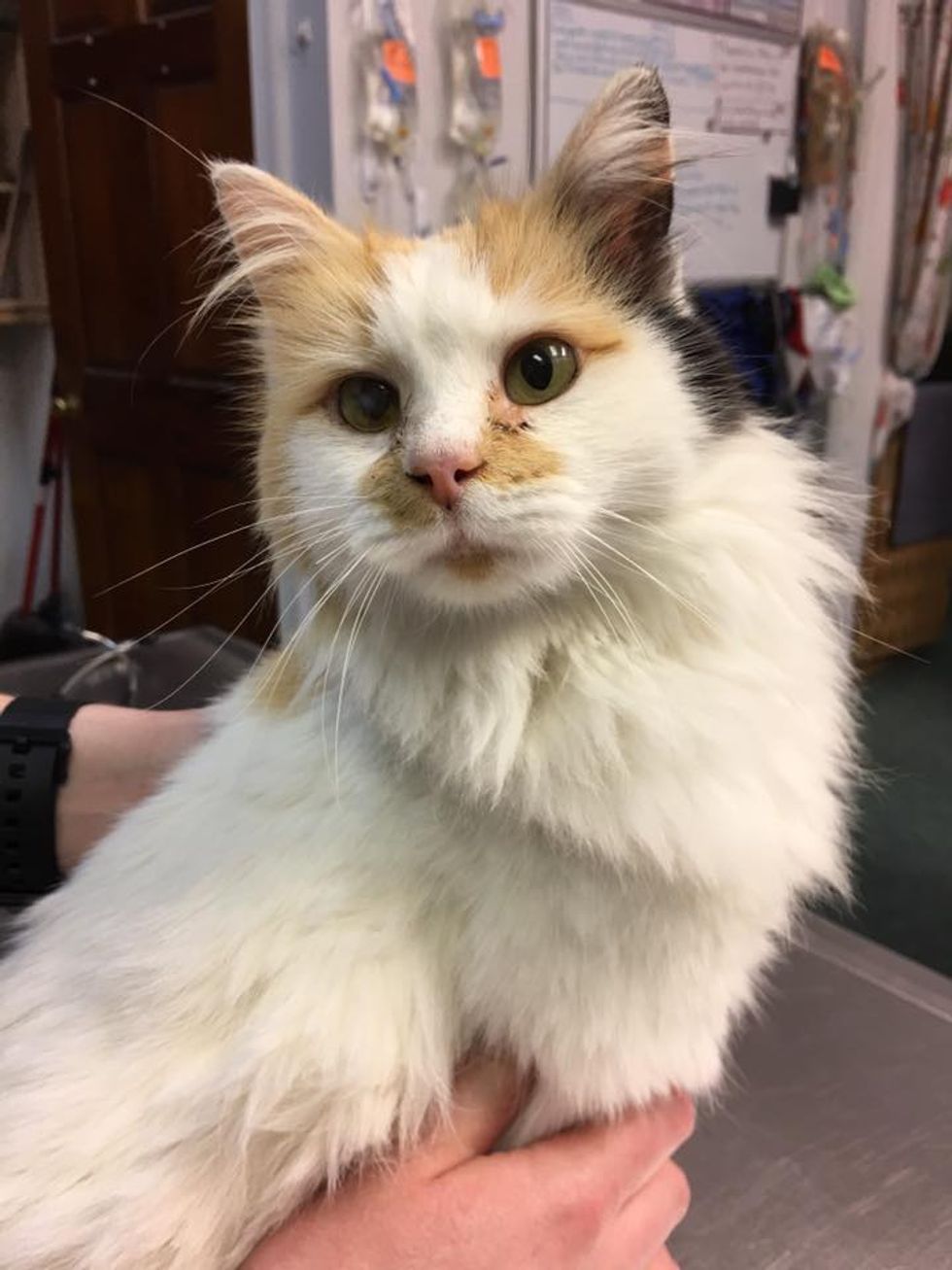 Itty Bitty Kitty Committee
On Christmas Day when an employee at Williamson Animal Hospital stopped by to check on and care for the animals there, she was shocked by what they discovered.
"In front of the door she saw two milk crates tied together with the note attached to them and this gorgeous girl inside," Dorella Tuckwiller, founder of IBKC, said.

The two-year old kitty came with a mangled leg. They reached out to Itty Bitty Kitty Committee (IBKC in Charleston, West Virginia), hoping they could help.
"We knew that we had to help," Tuckwiller said. She and her team drove almost two hours to pick up little Mia Noel.
The note says: "Very friendly cat broke back leg - found her and caught her. Hopefully some gentle heart will help her."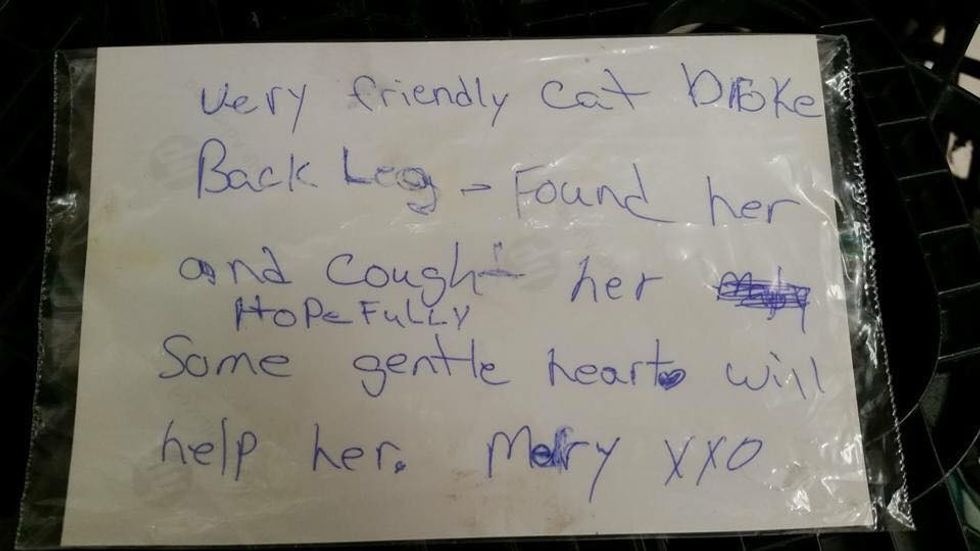 Itty Bitty Kitty Committee
Despite everything Mia had gone through, the sweet calico was extremely friendly and loving.
After getting examined by the vet at Kanawha Valley Animal Emergency Services, they determined that her leg injury was so severe that it could not be saved, but the kitty would recover and thrive.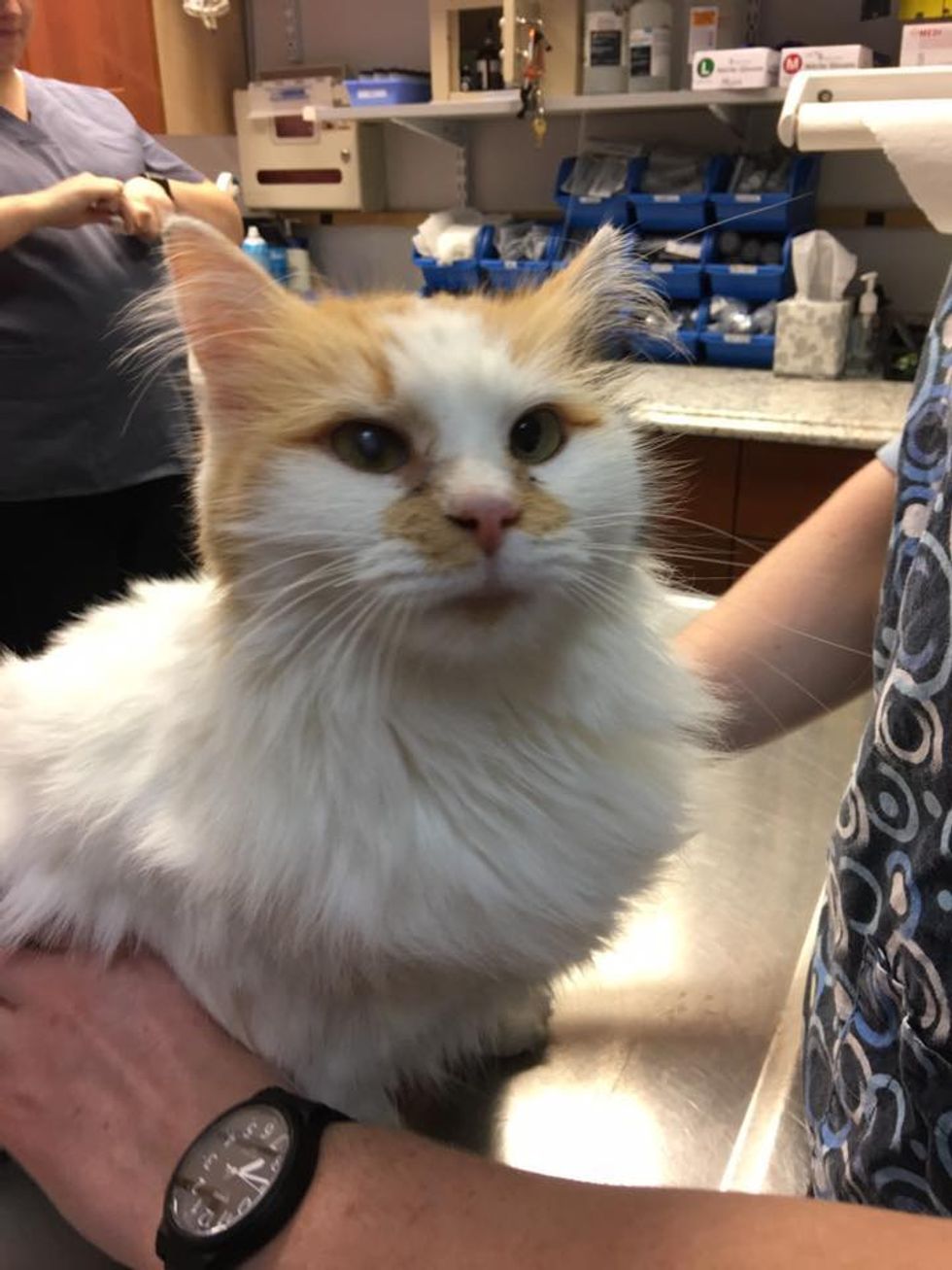 Itty Bitty Kitty Committee
After the surgery, Tuckwiller went to visit her little brave rescue. "When I opened that door and touched her head she tried to get up. I talked to her and told her no, you don't have to move, you just stay there, but she is a cat and did not listen," Tuckwiller said.
"Miss Mia got up and attempted to walk. She, like any other amputee of her age stumbled, but made it to her destination. She came to me, she took her head and bonked my chin, she looked at me with the eyes of thankfulness and she purred so very loud."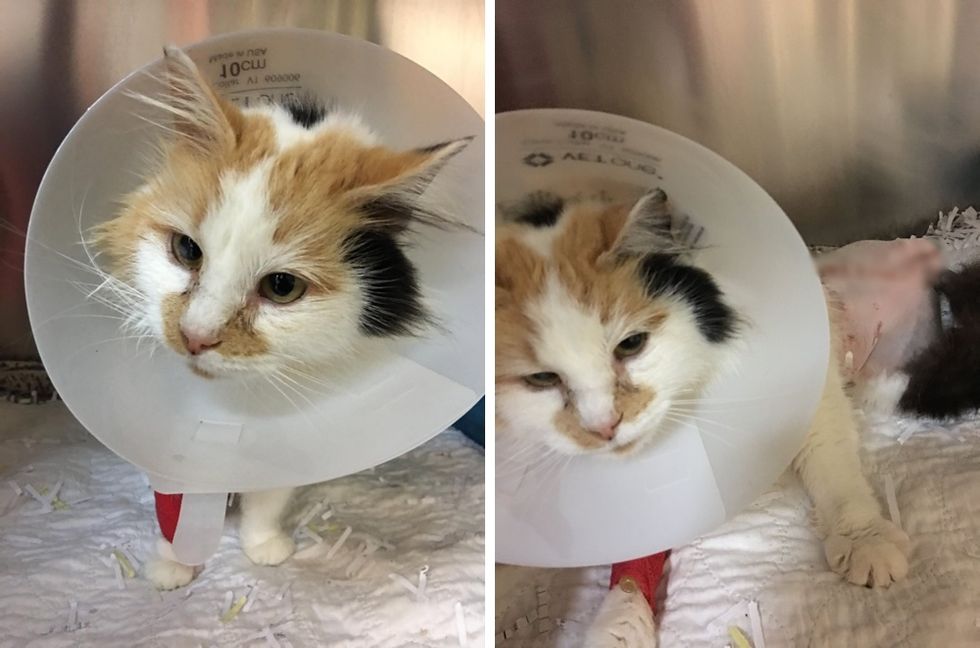 Itty Bitty Kitty Committee
"She is honestly one of the most loving and forgiving creatures that I have ever had the honor of helping. I don't know her past, but I know what her future holds," Tuckwiller said.
A month later, little Mia has bounced back! She is more playful than ever!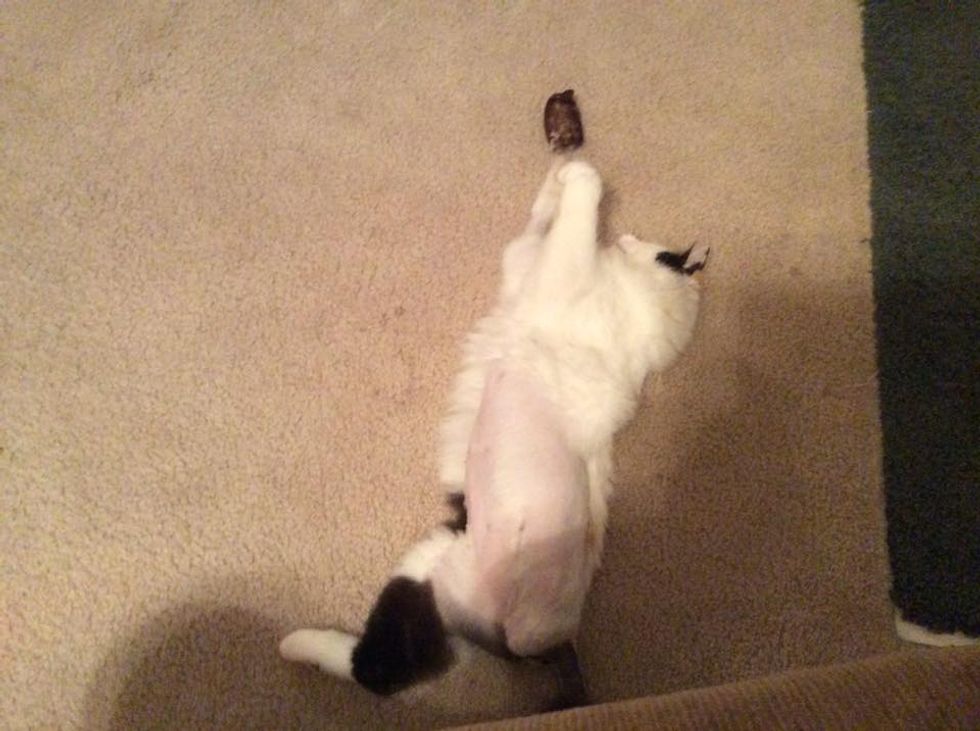 Itty Bitty Kitty Committee
Her road to her recovery has been a rocky one but her strong will to live carried her through. She is now ready for her forever loving home.
"Will you be my forever human?"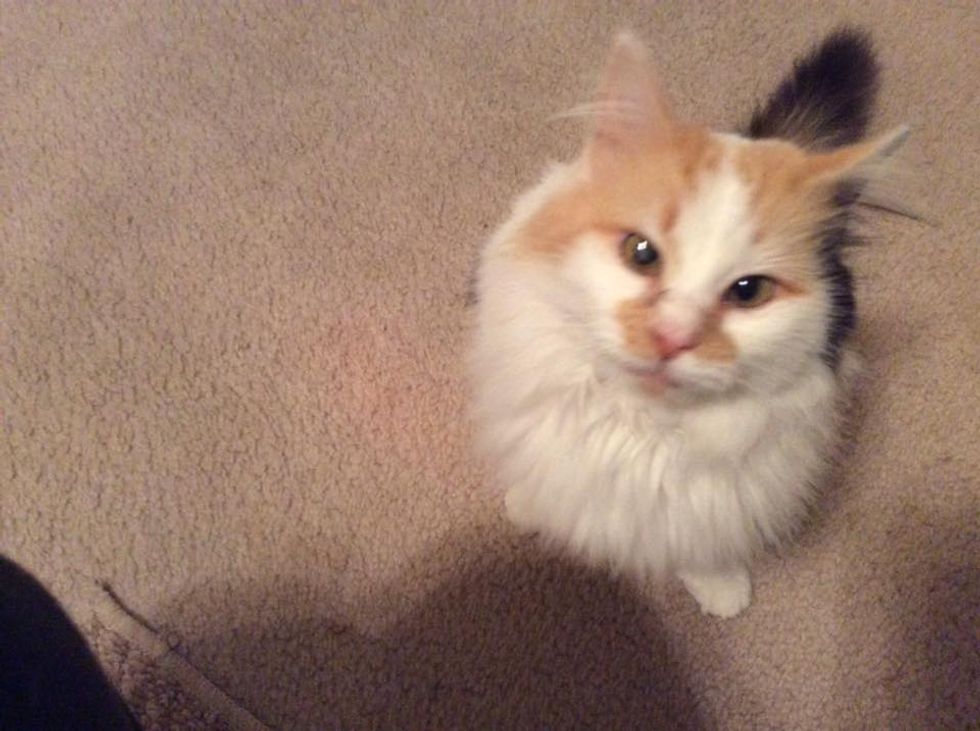 Itty Bitty Kitty Committee
Miss Mia Noel helps her foster mom pack by sitting on it.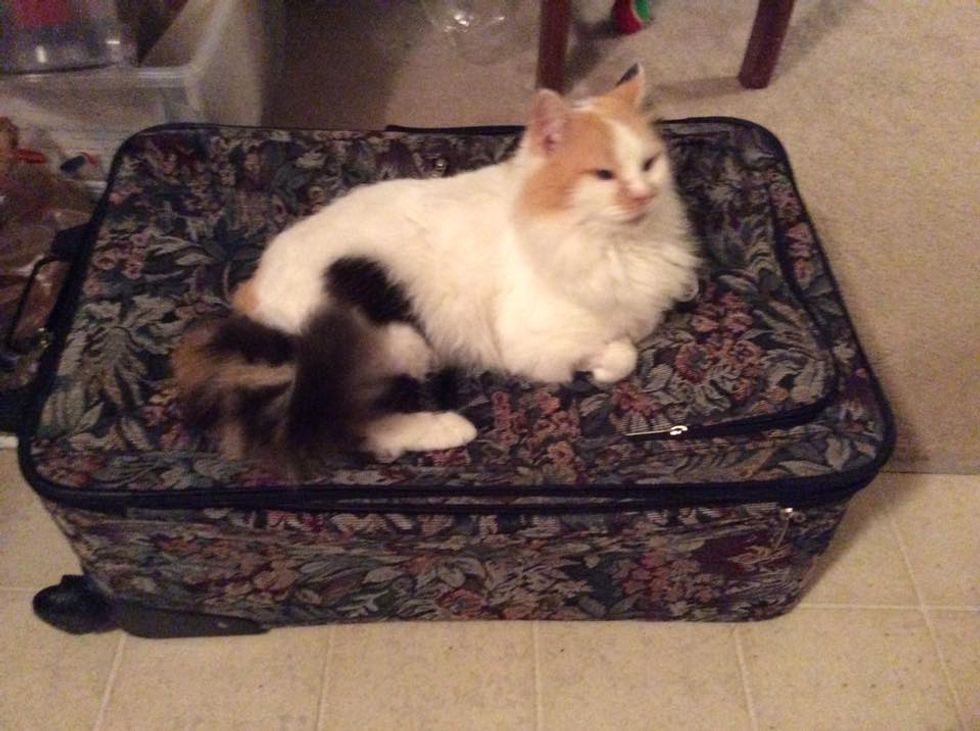 Itty Bitty Kitty Committee
Having three legs doesn't slow her down a bit.
She can jump, run and do anything just like any other cat. This brave little gal never ceases to amaze her humans of what she can do.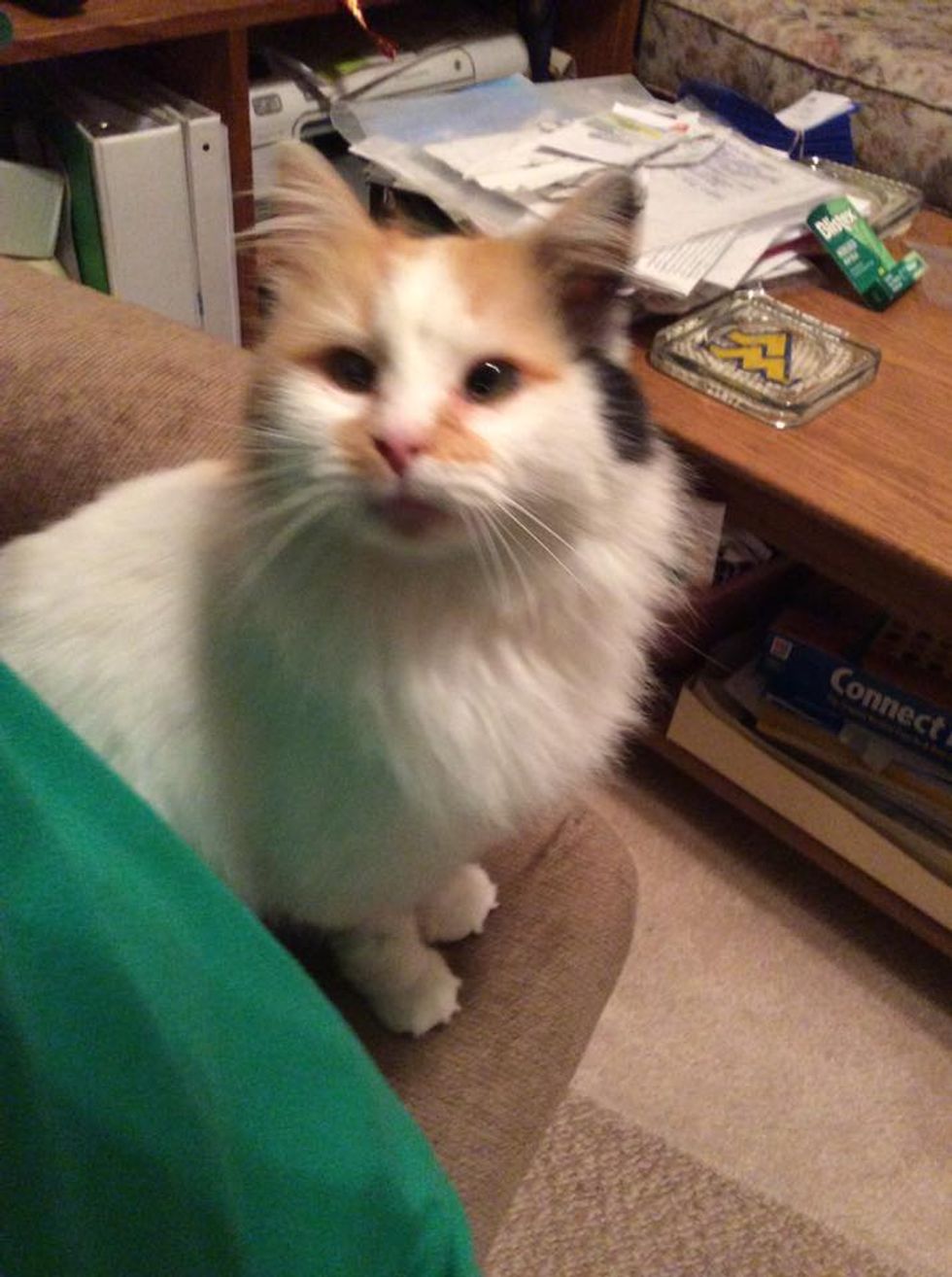 Itty Bitty Kitty Committee
"I know tripods well, I know blind kitties well, I know all of the what people sometimes call 'special needs' kitties very well…
"They are like any other kitties and all they need is a lot of love and their special person who will call them a part of their forever family!"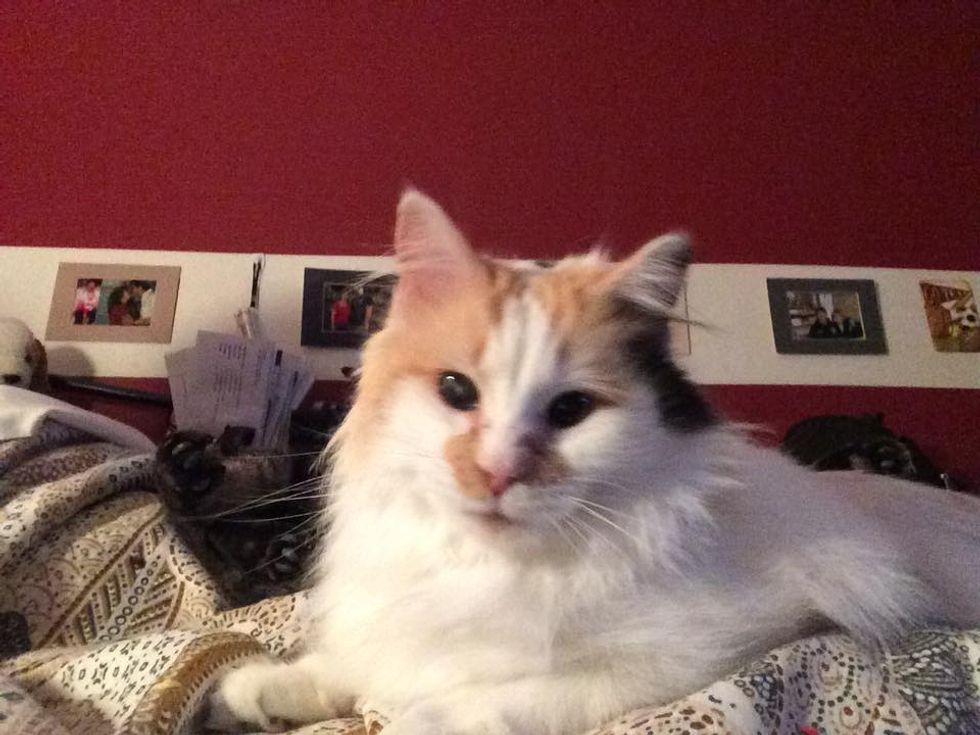 Itty Bitty Kitty Committee
Updates:
About a month ago, Miss Mia found her forever loving home!
"The Hunt family was so excited to meet her, they were waiting outside with open arms! We are so incredibly excited for Mia's future, we know that Mia will forever be loved!"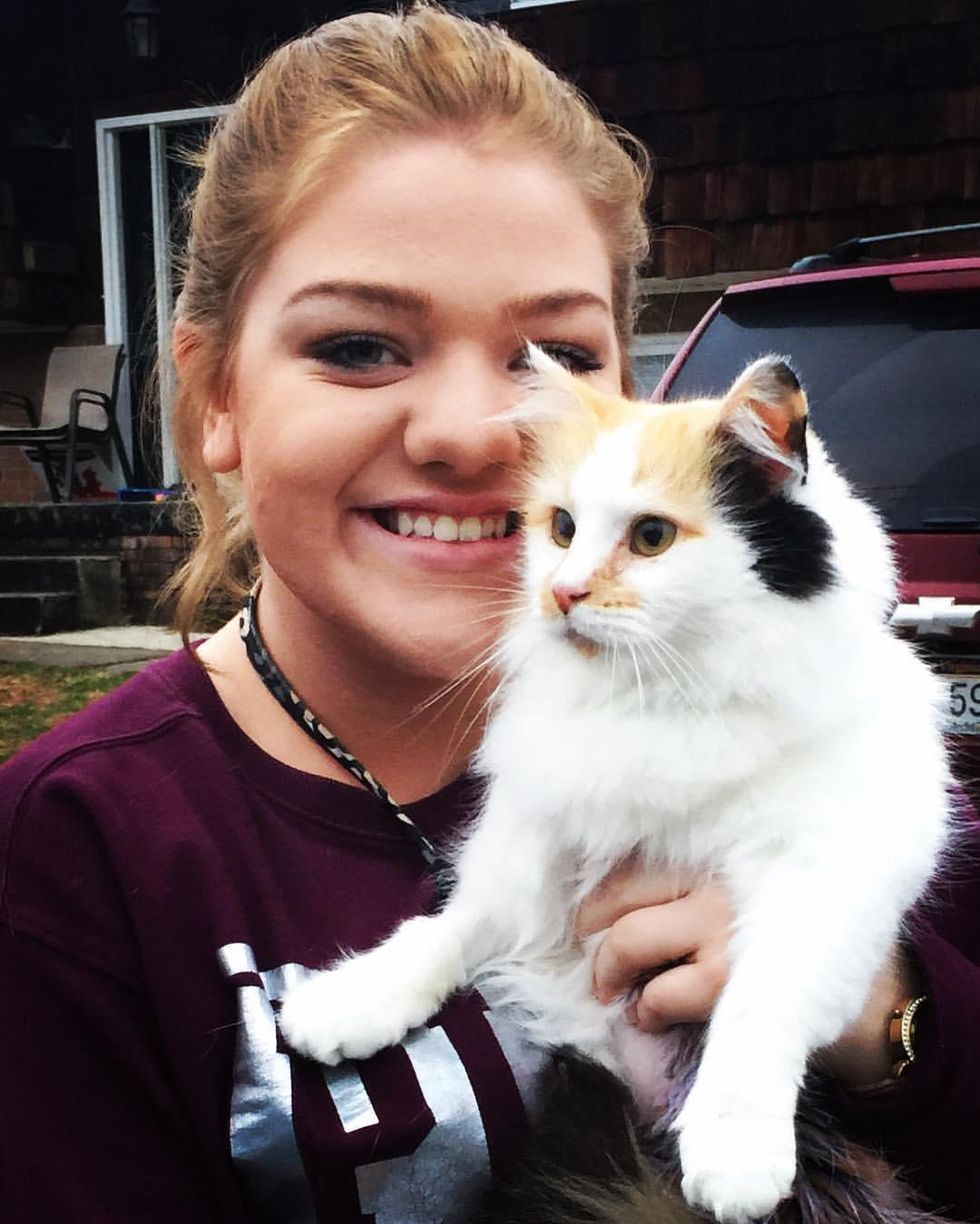 Itty Bitty Kitty Committee
"This cat is the sweetest! All of the animals have adjusted and get along now," the Hunt family said.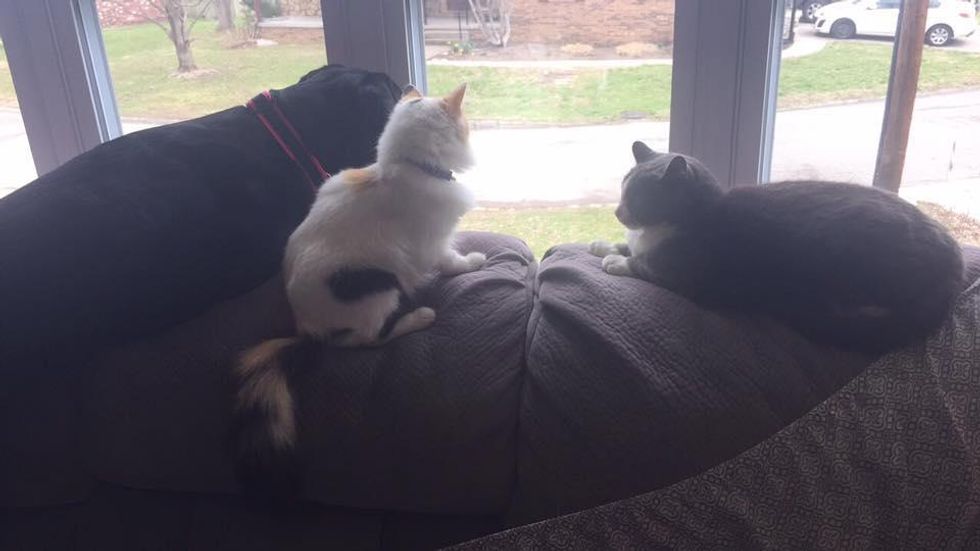 JJ Hunt
Happy and loved!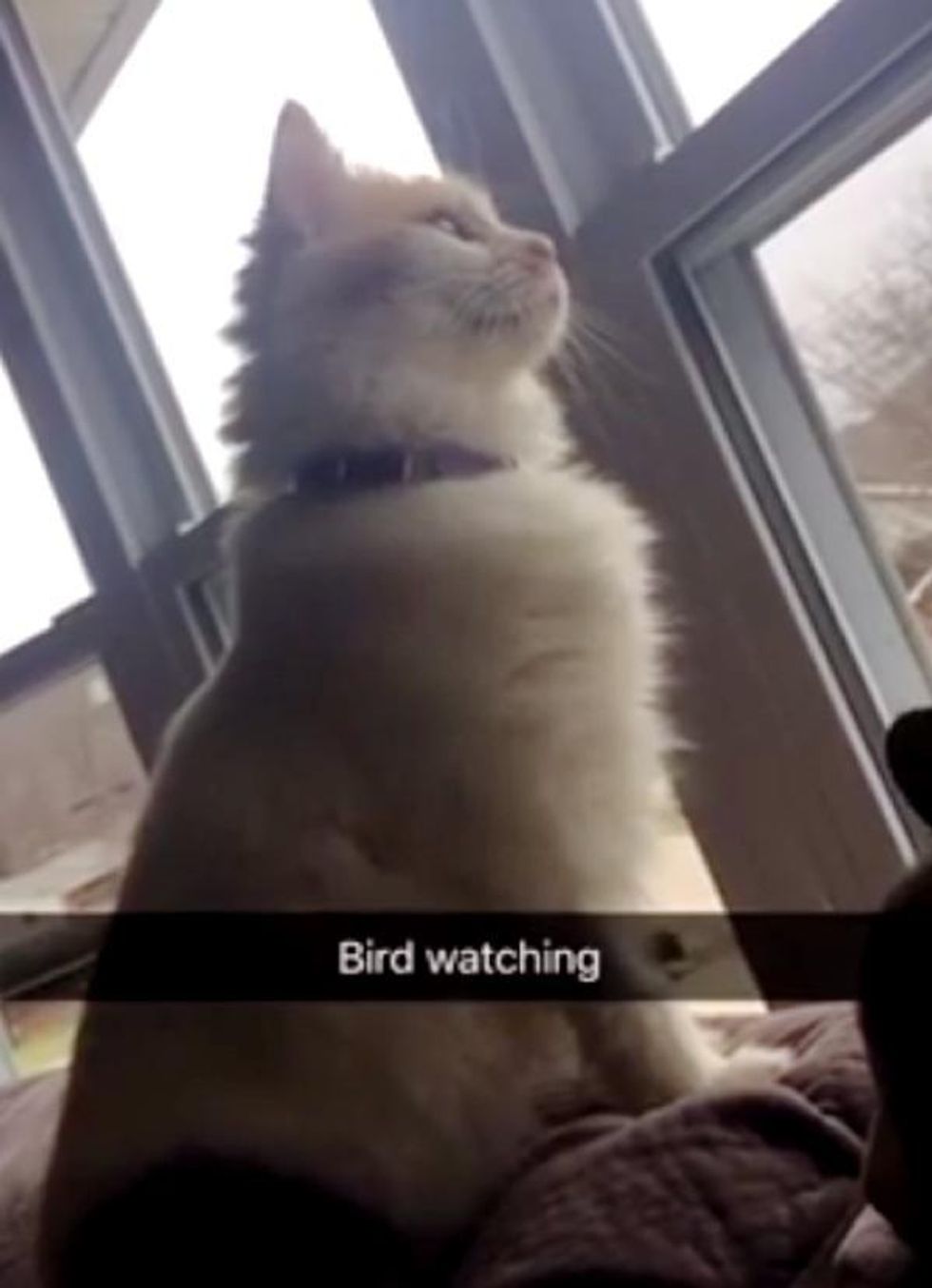 JJ Hunt
Share this story with your friends. If you would like to support their rescue efforts, click here to see how you can help. Follow Itty Bitty Kitty Committee on Facebook.

Related story: Mama Cat and Her 4 Calico Babies Rescued a Day Before Death Row, Can't Stop Purring in Foster Home