A little special needs cat captured a couple's hearts and changed their lives forever. Ever since they took him out of the shelter, he hasn't stopped cuddling.
Meet Monty the cat!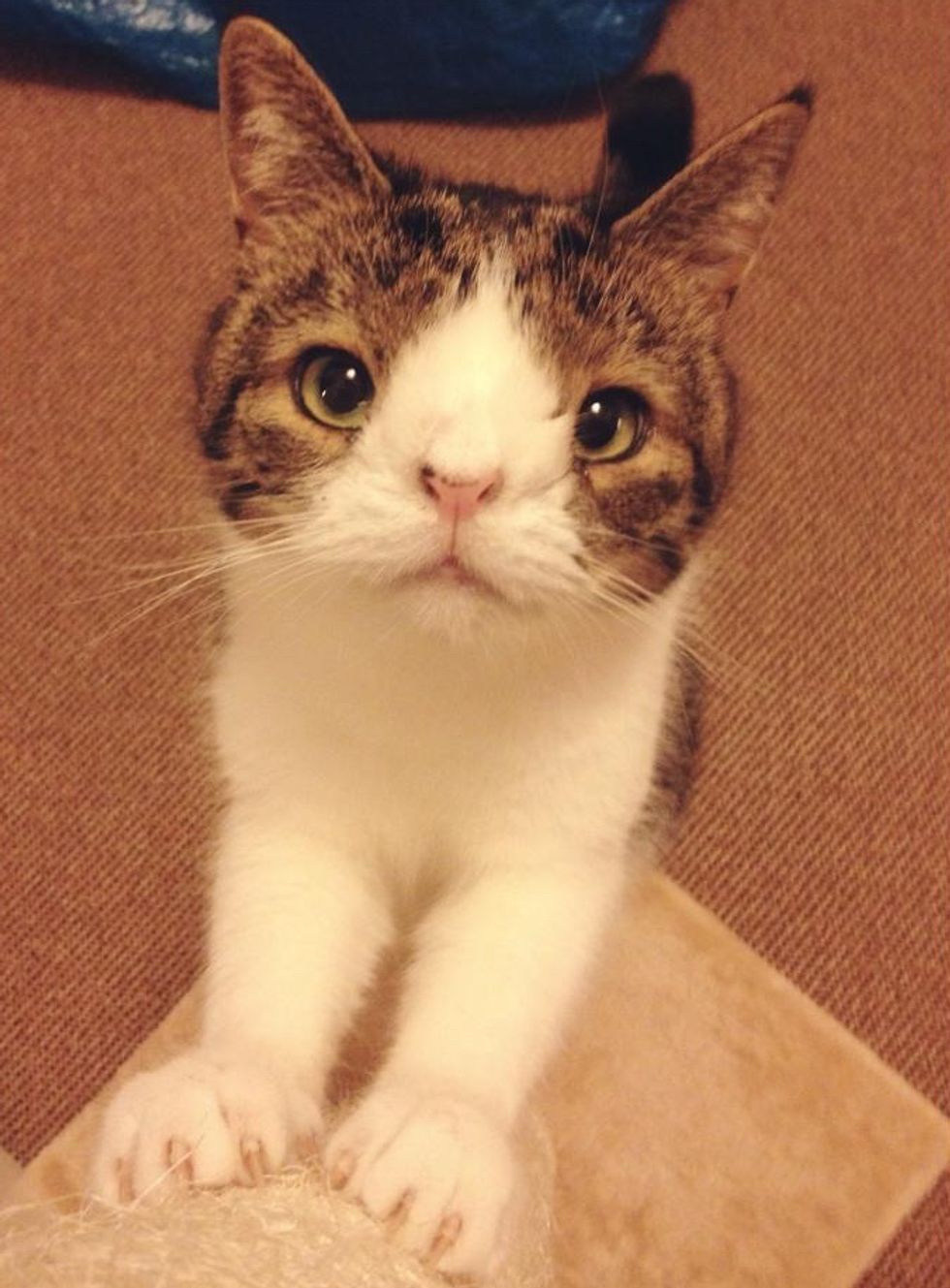 Courtesy: Monty
Three years ago, a couple found a very special cat at a local animal shelter. His previous owner couldn't take care of him and gave him up for adoption.
When the couple met him, it was love at first sight. "The first time we met Monty, there was no doubt in our minds that he was to come live with us," Mikala and Michael shares with Love Meow.
Monty's unique appearance captivated them, and his personality made him look even cuter. "He is rare as a diamond."
The sweet little guy wanted someone to love him. As soon as they held him in their arms, he was hooked.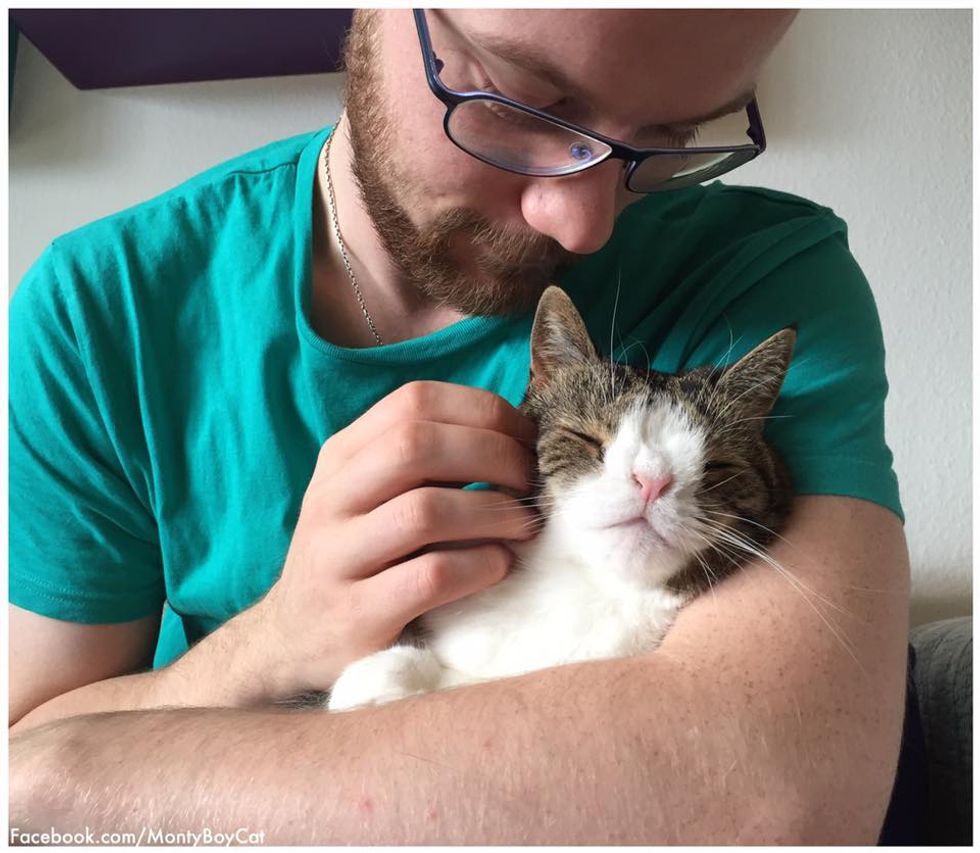 Courtesy: Monty
"Monty was born without a nasal bridge which affects him now and then and makes him sneeze a lot."
But that doesn't stop him from showing affection to his human friends. He's a lovebug.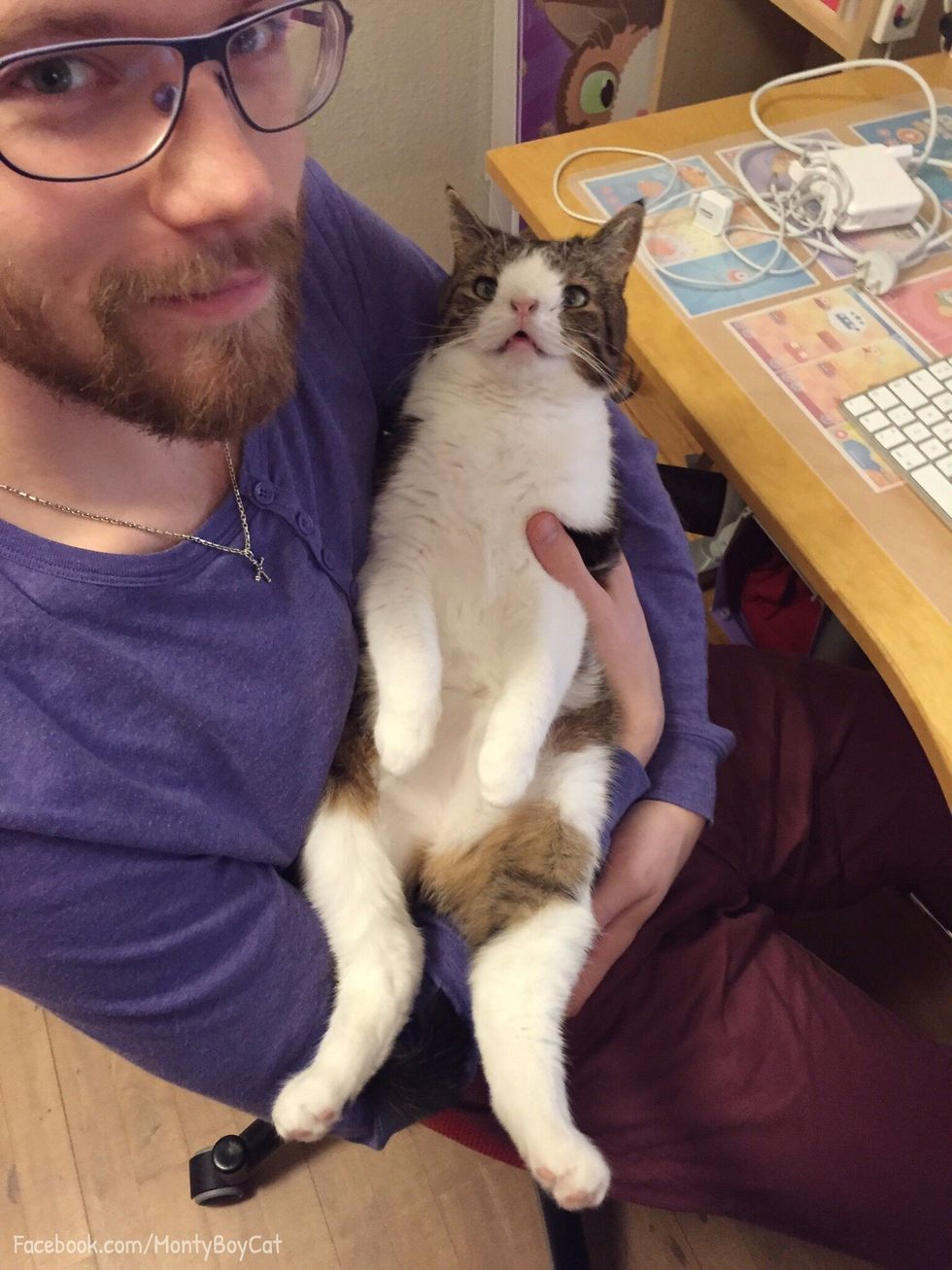 Every day Monty can be found lying on his human's lap, and at night keeping them company.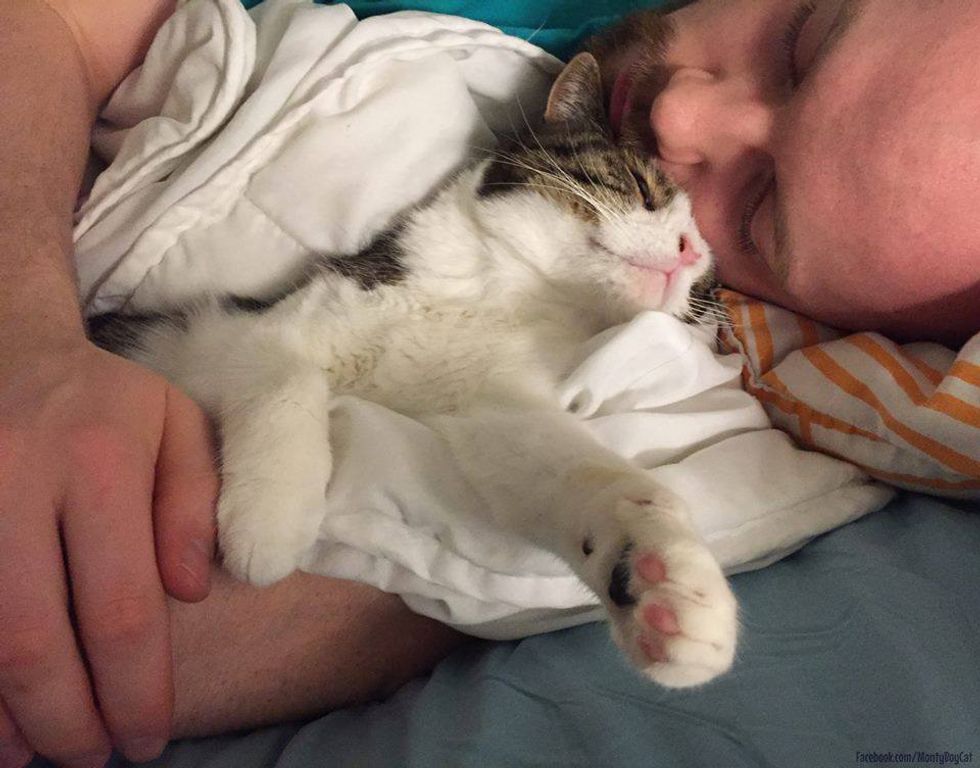 Courtesy: Monty
He won't leave their side until they wake up, and then proceeds to ask for more attention and love.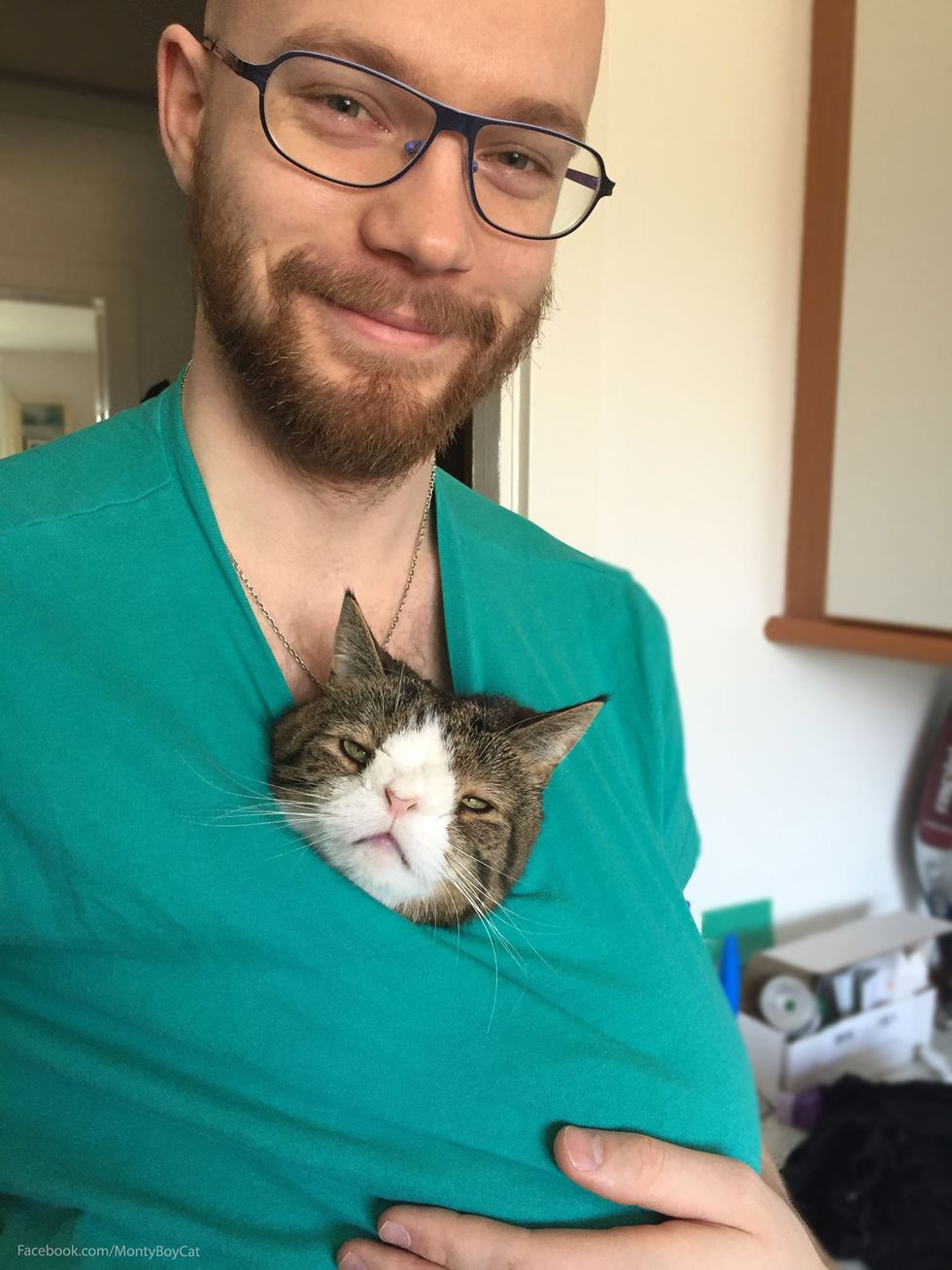 Courtesy: Monty
Monty especially adores his human dad, Michael.
"Michael has a migraine and Monty won't leave his side and keeps purring at him," Mikala said. "I think he's using his magical healing powers."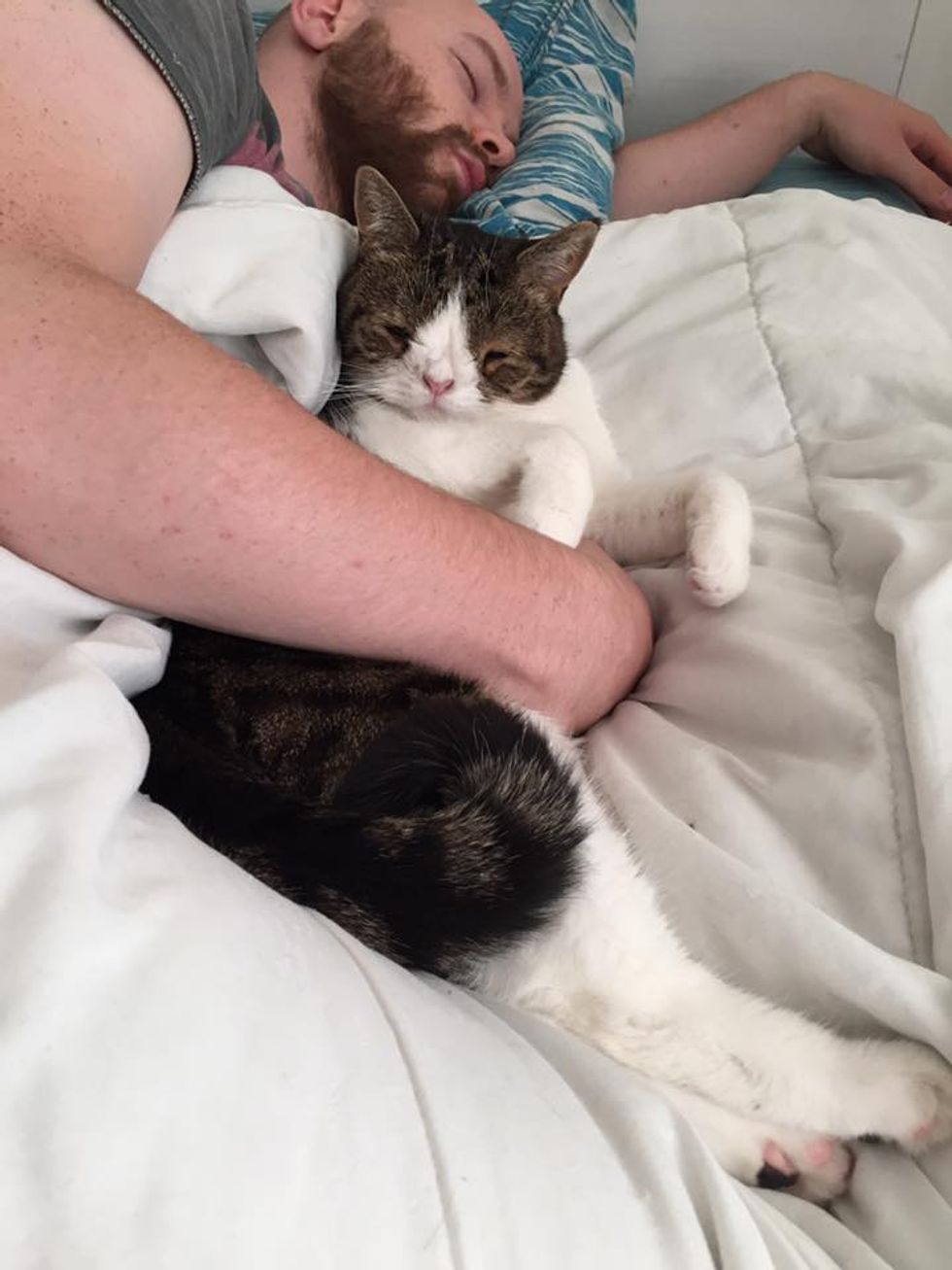 Courtesy: Monty
Making biscuits and purring like a motor.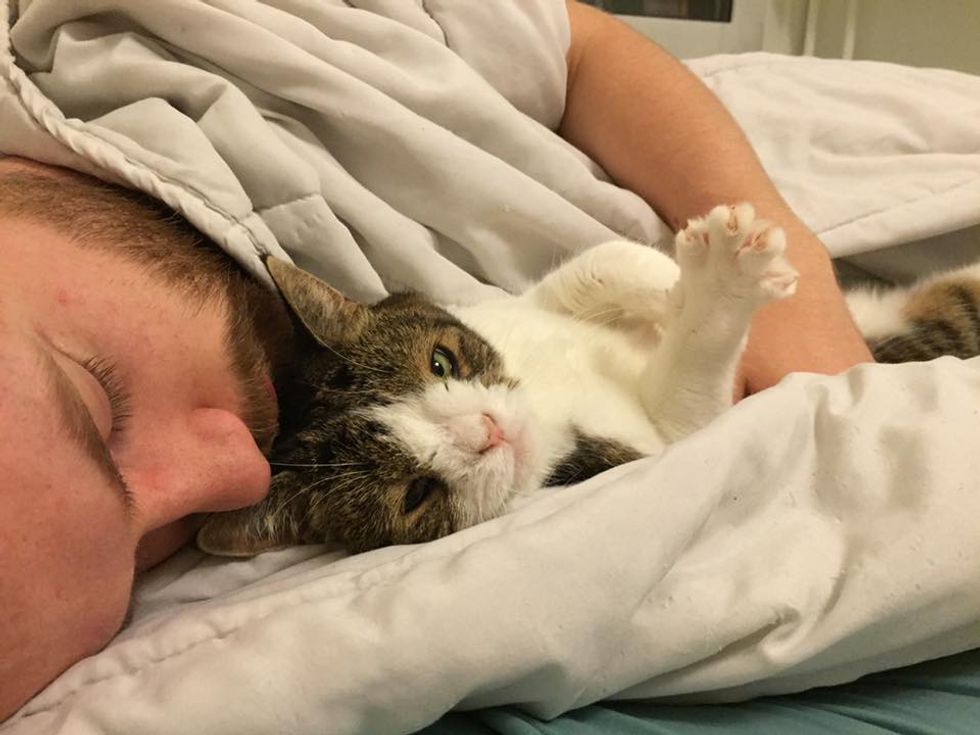 Courtesy: Monty
Ever since Michael picked him up and cradled him in his arms, Monty has been attached to him like a baby.
His favorite thing is to be held by his cat dad and cuddle with him for hours.
Bliss!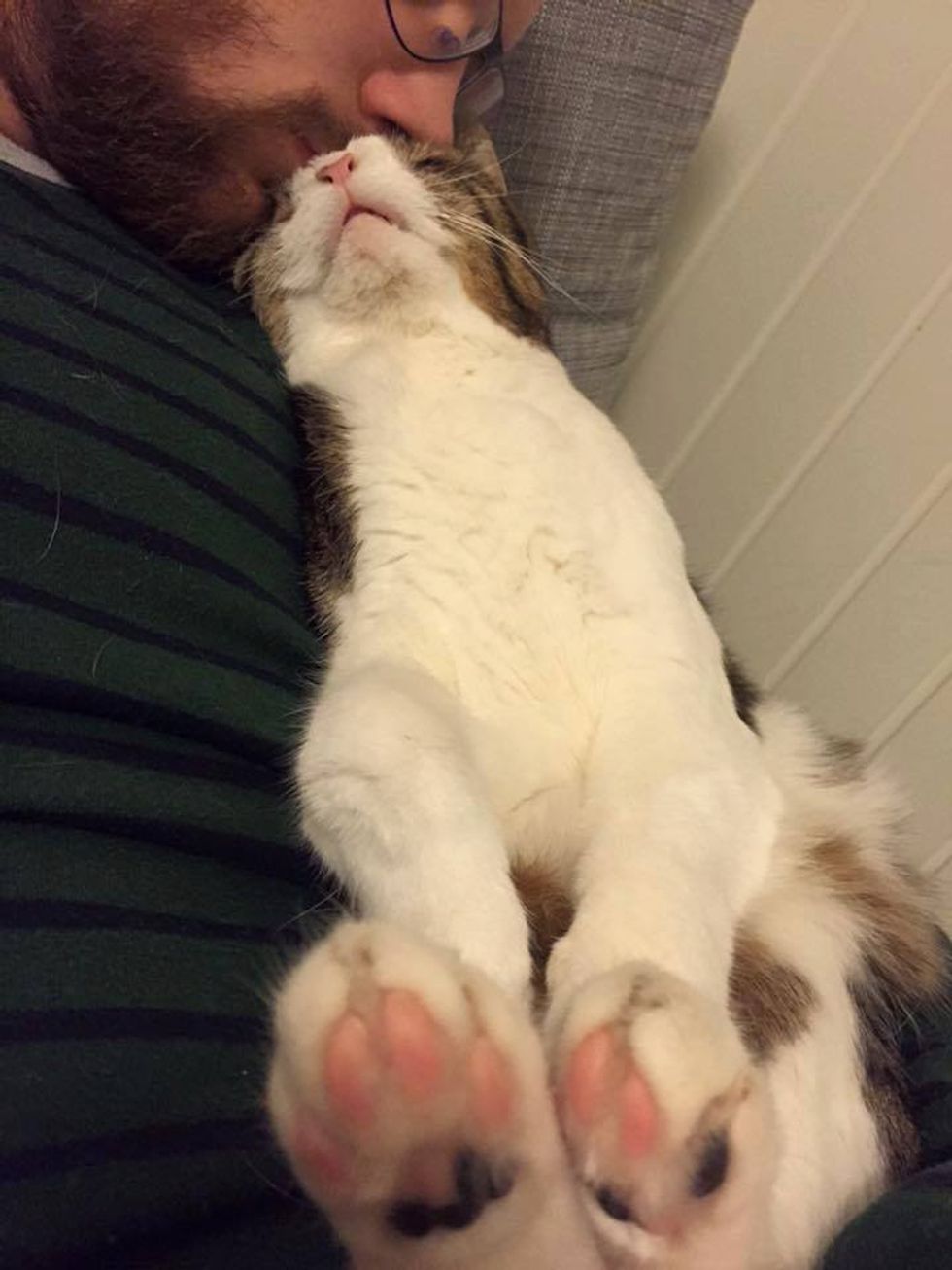 Courtesy: Monty
"Three years ago we adopted this adorable little boy, and I have been a crazy catdad ever since," Michael said.

"I feel so lucky that Monty chose us to be his parents and I just recommend that nobody be afraid of adopting a special needs cat!"
"Being different doesn't matter... Being loved does."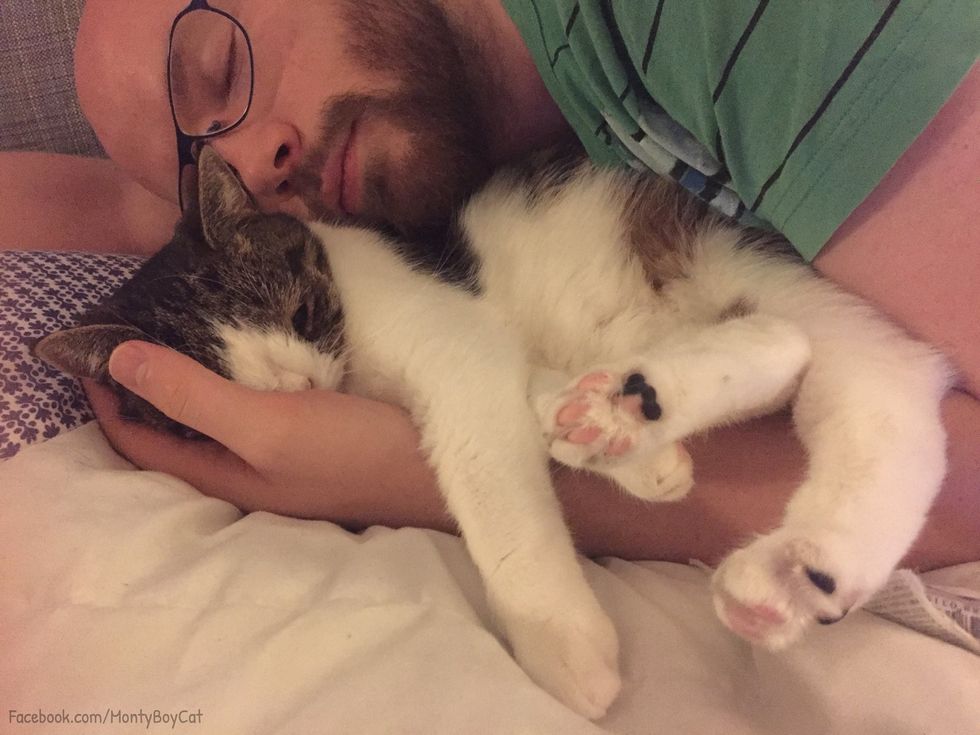 Courtesy: Monty
Monty cuddling with his cat dad.
Share this story with your friends. Follow Monty the cat on Facebook.

Related story: Shelter Cat was Given a Chance, Now 14, He Gives Back to People Every Day at Book Store