A cat walked up to a kind neighbor for help after she was left outside at almost 15 years old.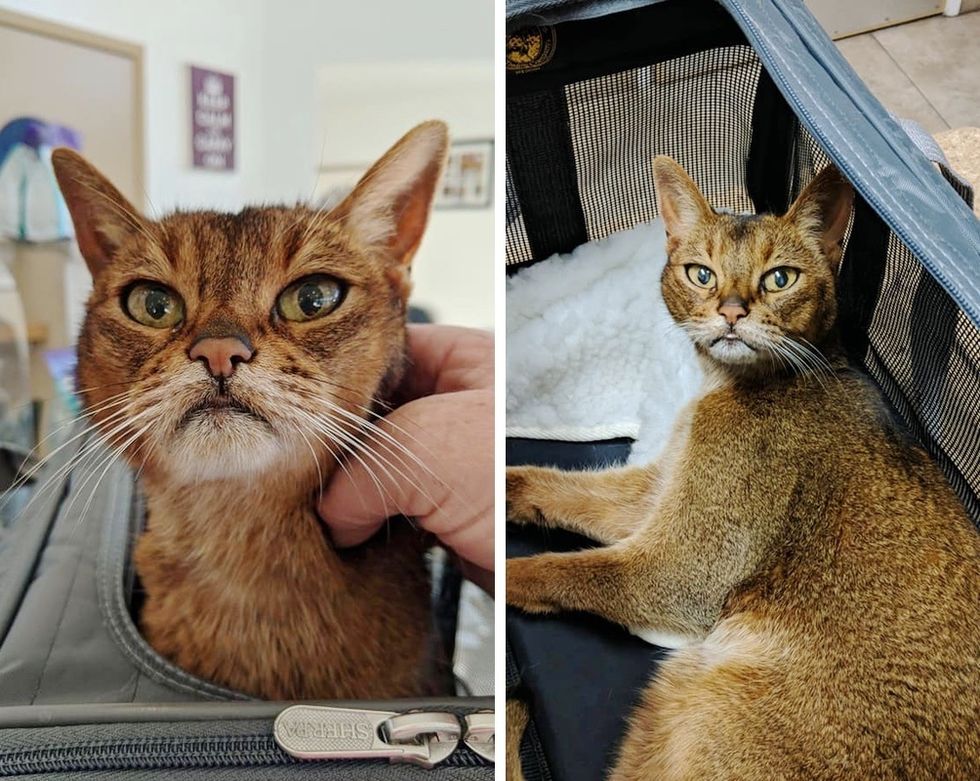 Denah of Friends for Life Rescue Network
Addie, the cat-loving German Shepherd, has been an admirer of Trixie, the Abyssinian cat, that lived on the street behind her house. "Trixie was an indoor cat that my dog loved through a window for years," Denah, Addie's owner, told Love Meow.

Last Monday, Denah was surprised to learn that Trixie was found wandering outside all alone. Her next-door neighbor recognized the cat and had her returned to the owner.
The next day at the crack of dawn, Denah took her dog out on a walk when Addie alerted her about something under a car. "It was Trixie. I called to her and she walked right up to me even with Addie crying to be with her."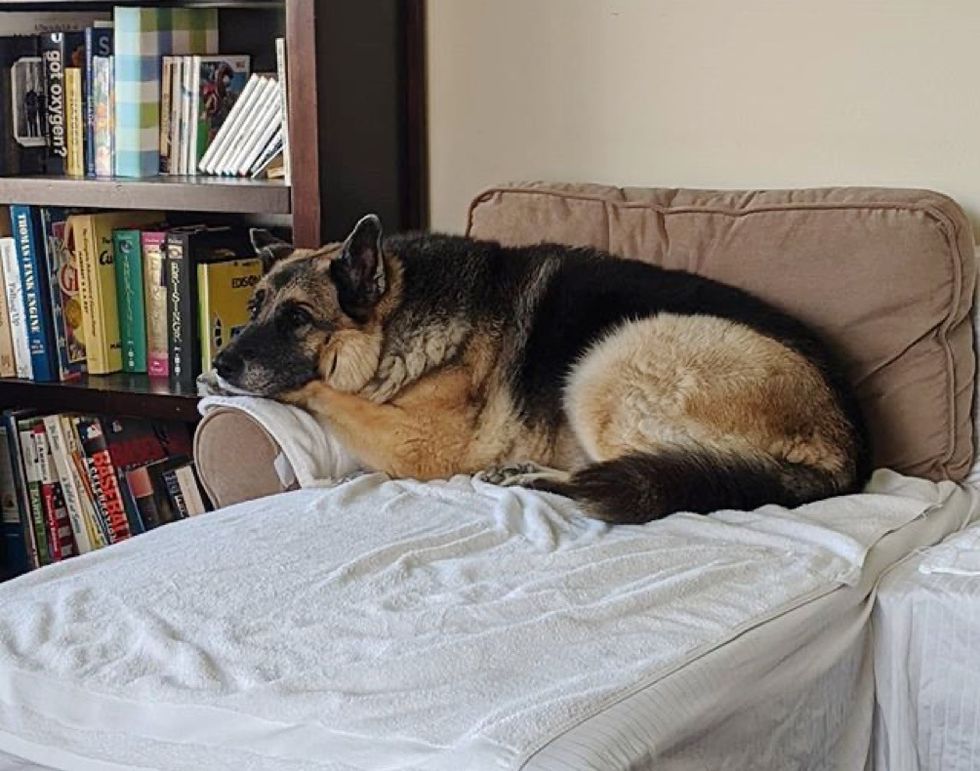 Addie the German ShepherdDenah @yuf.hb
"I scooped her up and she immediately started purring," Denah added.

The senior cat somehow ended up outside again unattended. Denah brought Trixie to her garage to give her some food and water. The cat was hungry but seemed under stress. She bolted soon after scarfing down the food.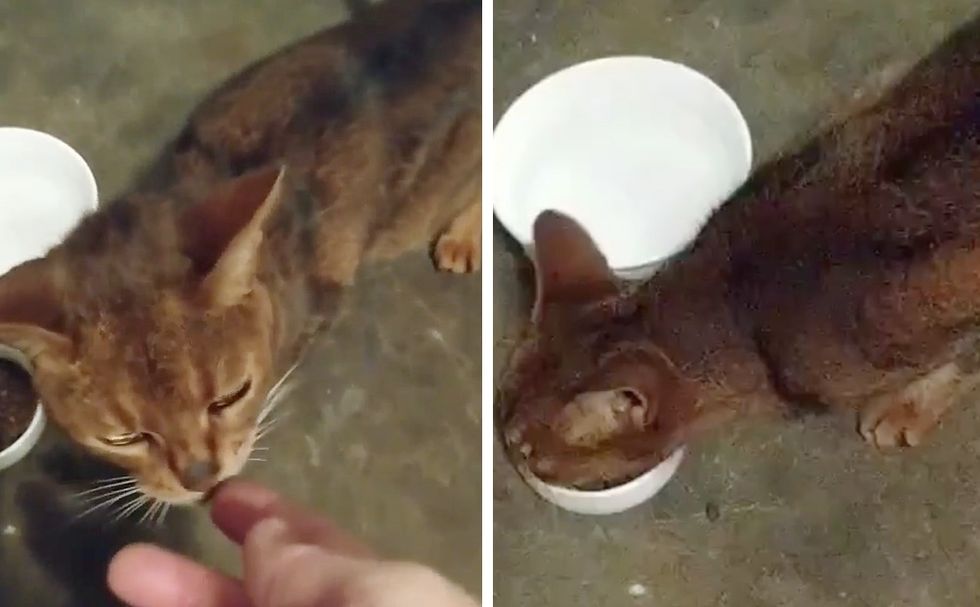 Denah of Friends for Life Rescue Network
That's when Denah reached out to her local rescue, Friends for Life Rescue Network (in Southern California), for help.
They were able to get in touch with the owner who immediately agreed to sign Trixie over to the rescue. Denah brought the sweet feline to the vet to get her checked out.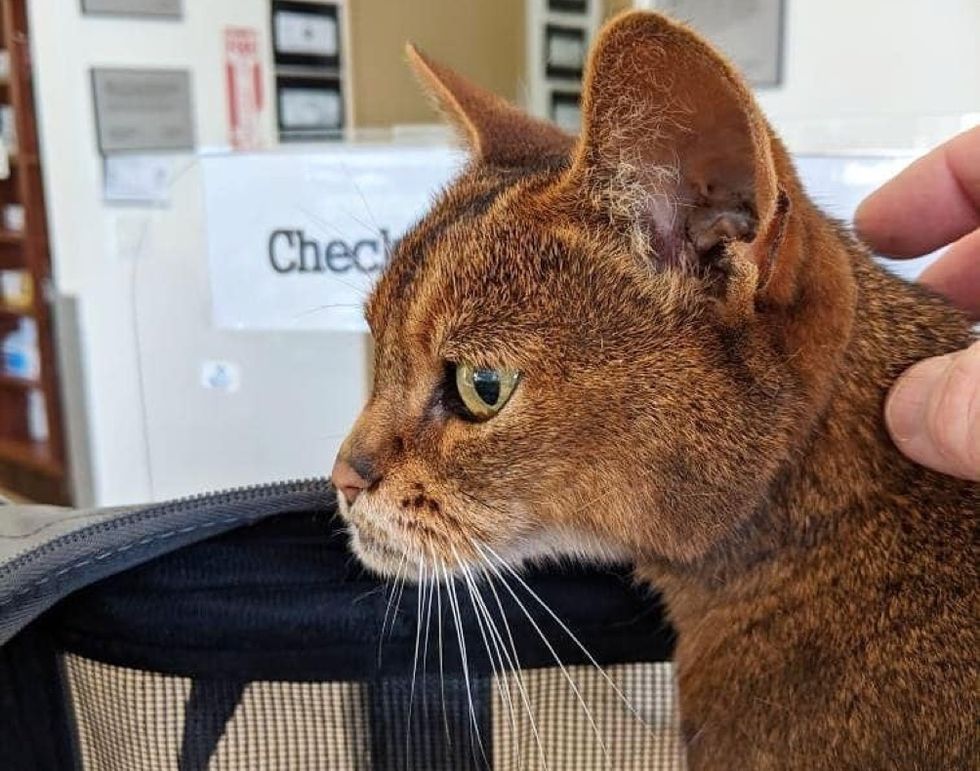 Denah of Friends for Life Rescue Network
They discovered that the senior girl didn't have many teeth left and had no claws, and would not be able to fend for herself in the outdoors. Despite being a bit nervous at the vet, she was purring with Denah by her side, reassuring her that she was safe.
"Trixie is a miracle to have been able to survive so long on the streets without teeth or claws," Jacqueline DeAmor, co-founder of Friends for Life Rescue Network, told Love Meow. "Without hesitation, I said we would take her into our rescue and find her a loving forever home."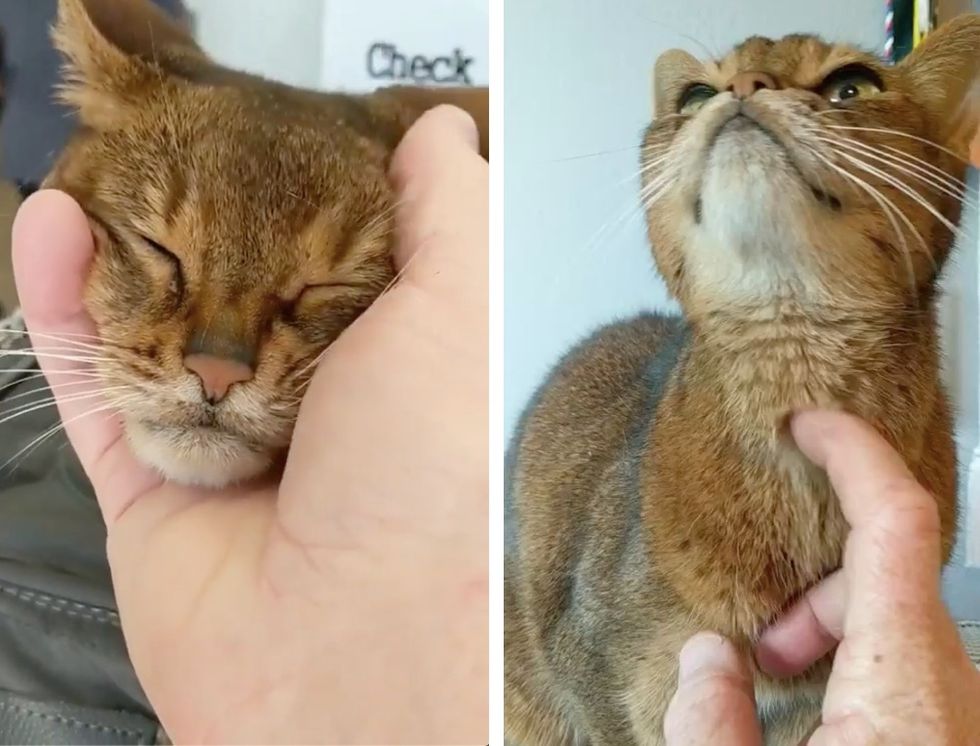 Denah of Friends for Life Rescue Network
Denah noticed that Trixie wasn't putting weight on one of her legs and took a closer look. As it turned out, the sweet Abyssinian had been carrying a bite wound that was likely caused by another animal.

Thanks to the timely rescue, the cat is healing nicely and can finally relax. "I was heartbroken that she was forced to live on the streets. She deserves the world and I wanted to make sure she gets it," Jacqueline said.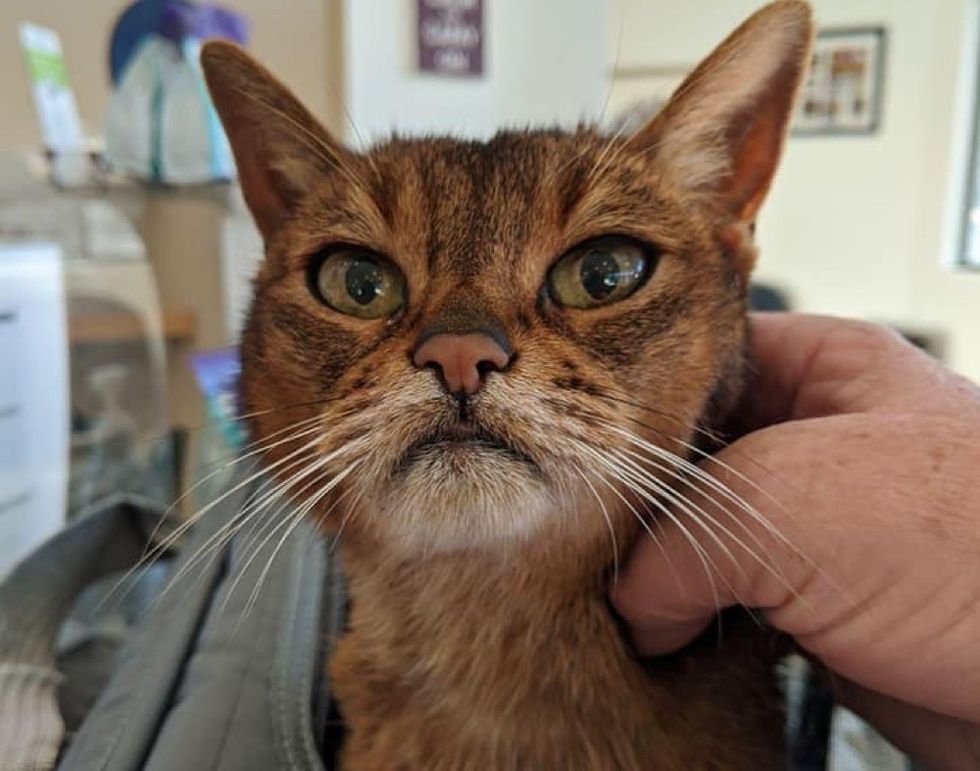 Trixie the Abyssinian catDenah of Friends for Life Rescue Network
After a hearty, healthy meal, Trixie lied down next to her rescuer and purred up a storm. She quickly settled into her new room and felt so comfortable being an indoor cat again.
Watch Trixie and her journey in this video:
Trixie the catwww.youtube.com
"Trixie has been the sweetest, calmest, and the most loving thing ever while with me," Denah shared with Love Meow.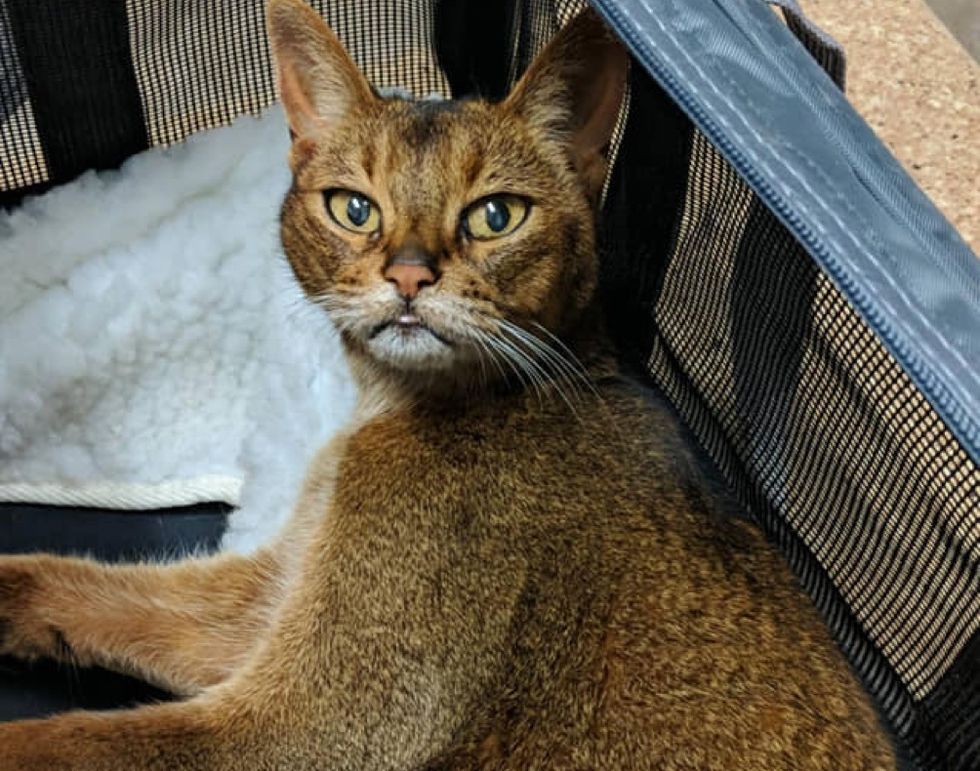 Denah of Friends for Life Rescue Network
Yesterday, Trixie officially turned 15 and celebrated her birthday with Denah and her family. She was so pleased with her favorite food, comfy beds and plenty of pets to go around. Her happy rumbling purrs reverberated throughout the room.
The sweet senior may have a permanent disapproval face, but inside that sassy exterior, she is as sweet and affectionate as can be.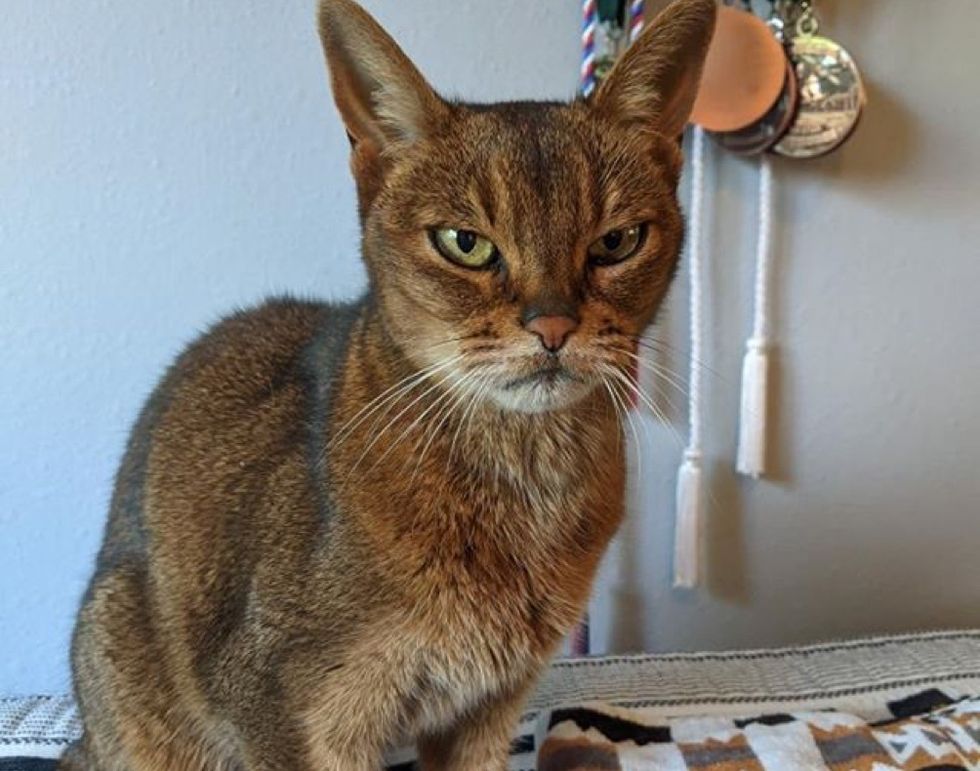 Denah of Friends for Life Rescue Network
Once Trixie is ready, she will be looking for a wonderful home to spend her golden years in.
"She is loved, safe inside, and medically sound," Jacqueline said. "Now she has the chance to find someone who will cherish her."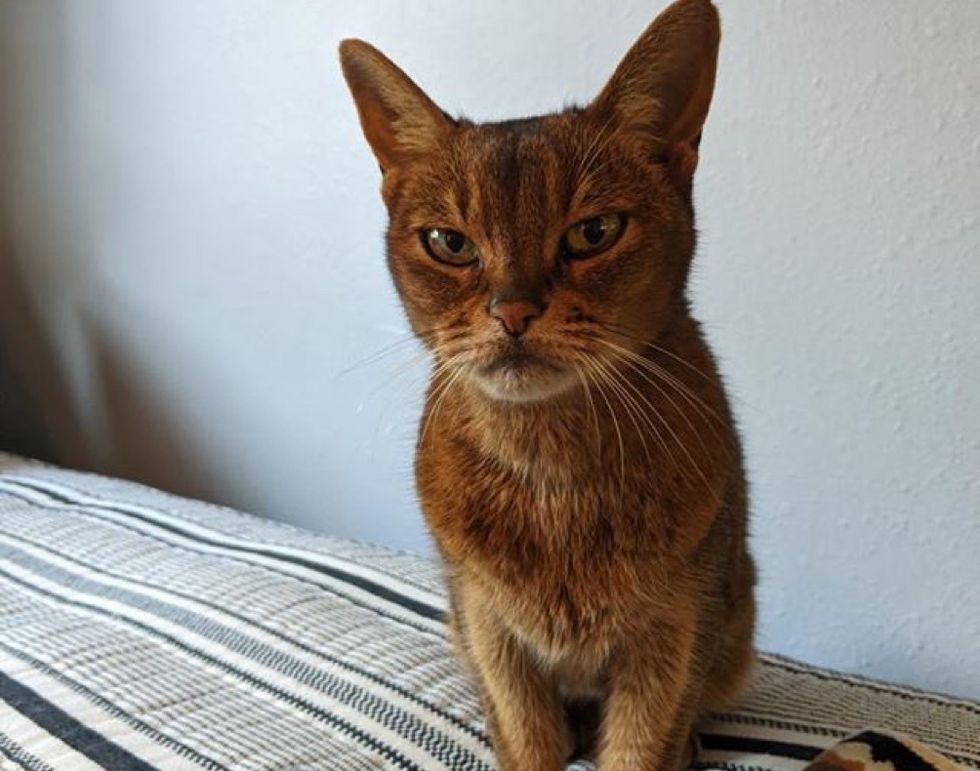 Denah of Friends for Life Rescue Network
Share this story with your friends. Follow updates on Trixie and Friends for Life Rescue Network on Facebook and Instagram.
Related story: Cat Who Was 18 Years Old When He Asked Man to Take Him Home, Now Turns 20