This kitty was 20 years old when he found a place to call his own. But no one expected just how much love he would bring to his new family.
Meet Dexter the cat!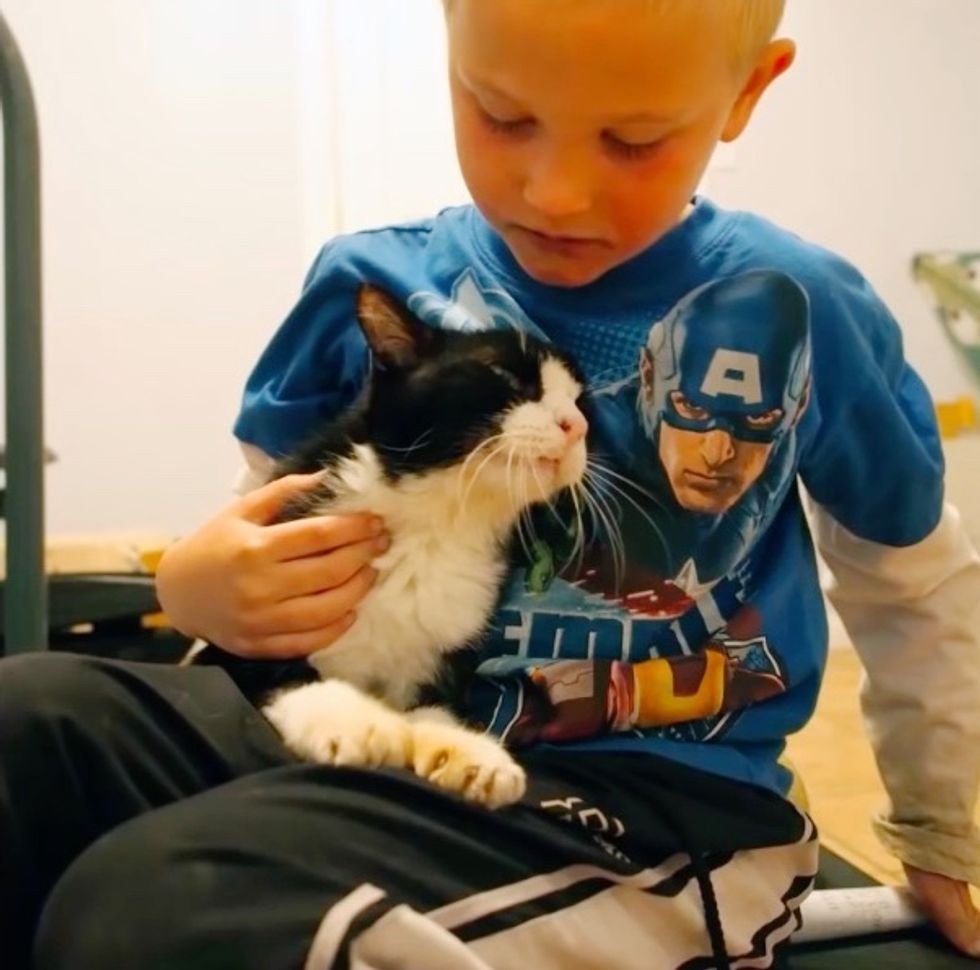 Courtesy: Jill Williams
A family from Utah took a chance on an old toothless cat and gave him a home to live out his retirement.

Jill Williams and her family were looking to adopt a young kitten at the Best Friends Animal Society, but quickly had their hearts stolen by a super senior cat, who had lived for two decades. Dexter was underweight and a bit rough around the edges, but the old boy was full of love.
They knew the kittens would be adopted easily, and Dexter was just equally deserving of love and a forever home. They took the kitty out of the shelter that day, but no one expected just how much love he had.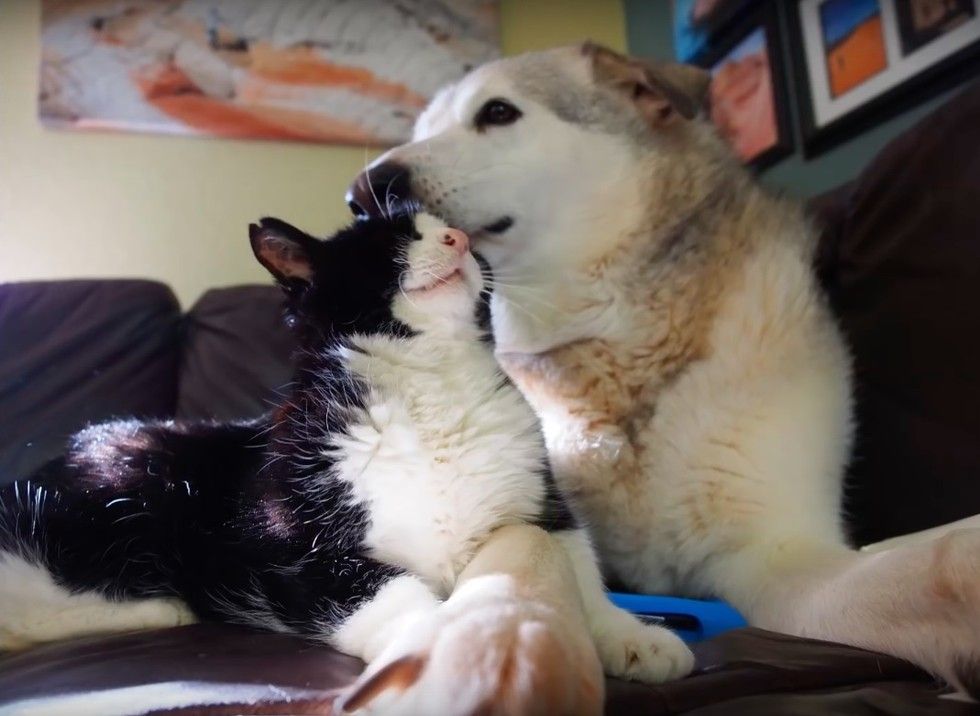 Courtesy: Jill Williams
On the day Dexter moved into his new home, he cuddled up to his human, JJ, and the two bonded instantly. Every day Dexter spent hours being with JJ, and JJ insisted to feed him and care for his best friend.

Dexter was hyper-affectionate and couldn't seem to get close enough to his people.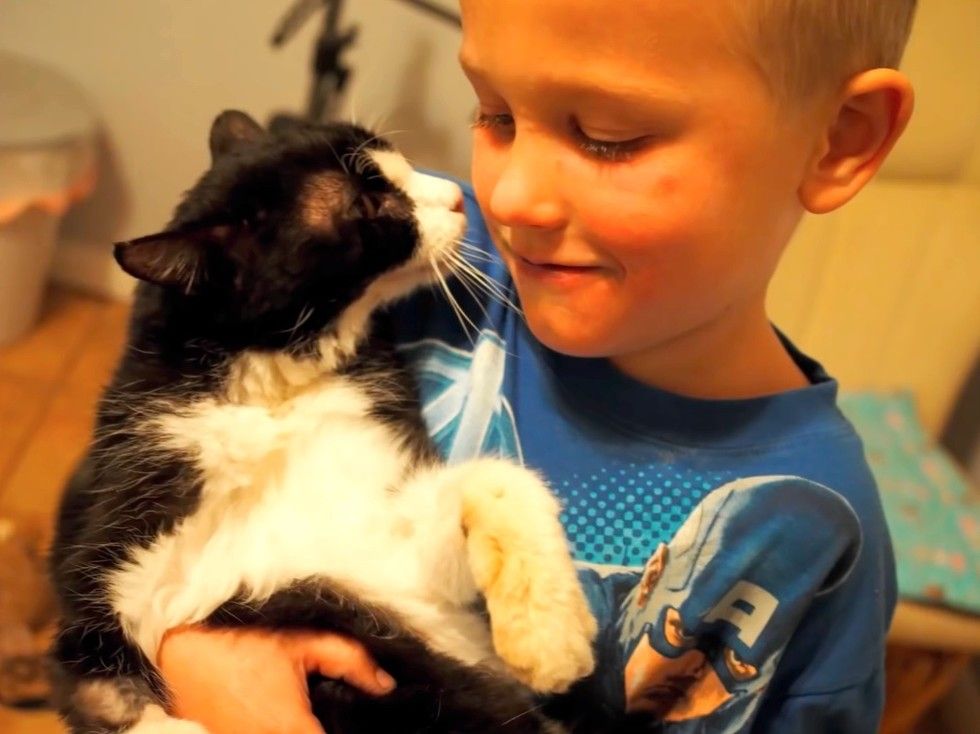 Courtesy: Jill Williams
He would burrow into the crooks of their arms, or rub his head and whole body up against them for hours.

Every day Dexter reminded his family just how grateful he was to have a home and showered them with cuddles and purrs.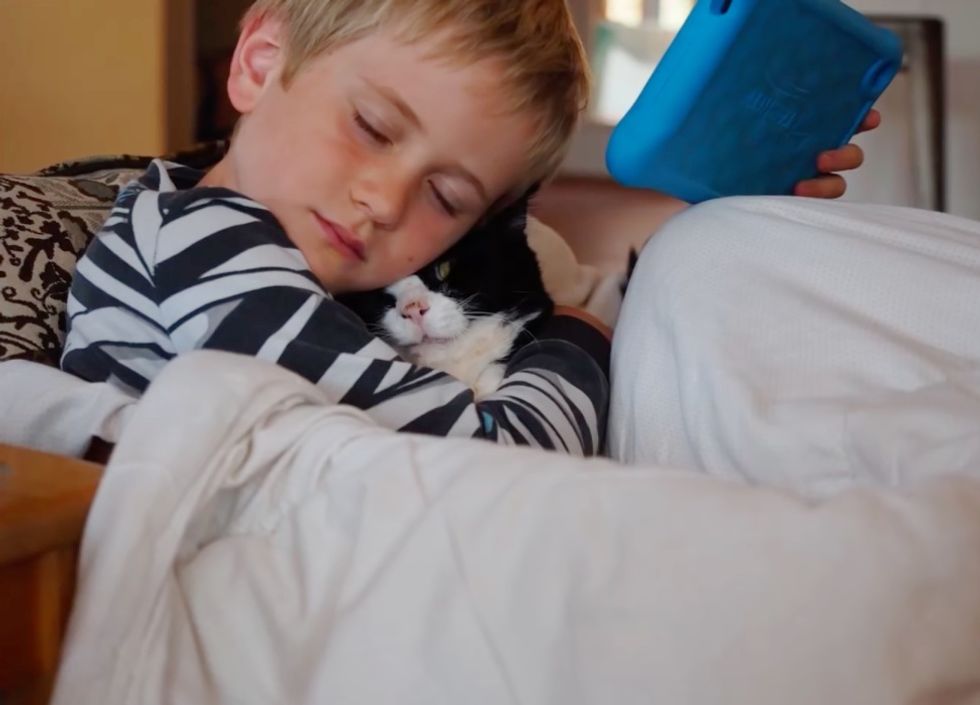 Courtesy: Jill Williams
He was the leader of the wolf pack.
His canine friends looked up to him and were very protective of him, and Dexter treated them like family he never had and gave them unconditional love.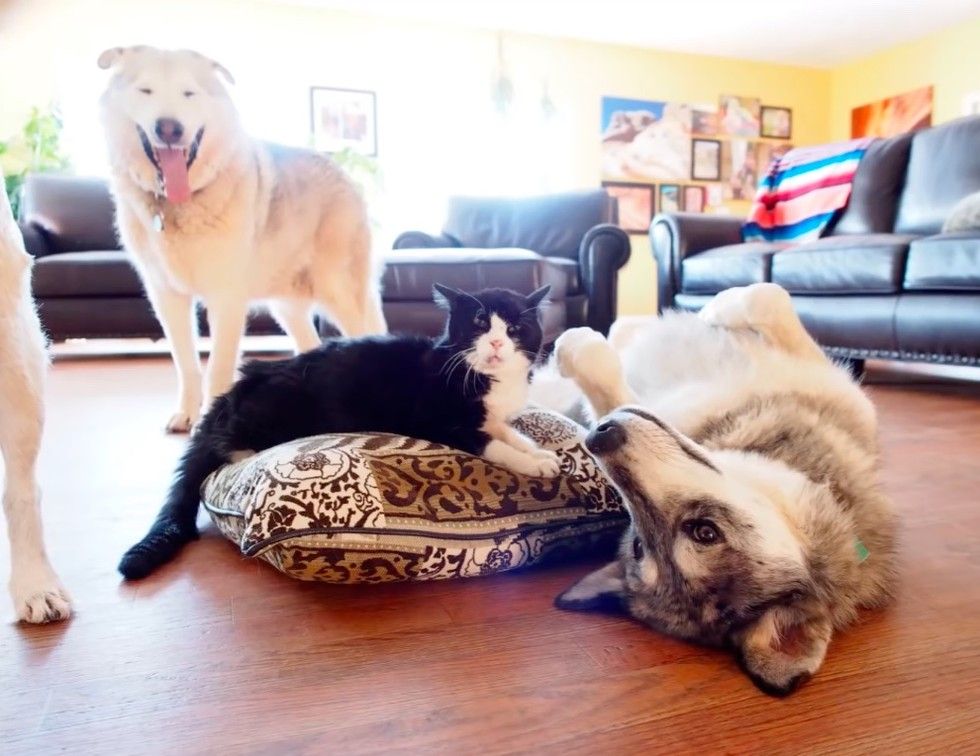 Courtesy: Jill Williams
He loved to talk and demanded food at 4:30AM every morning. His meow was very grumpy sounding, and he wouldn't leave you alone til he got what he wanted.
He was the ruler of the house, Williams told Love Meow.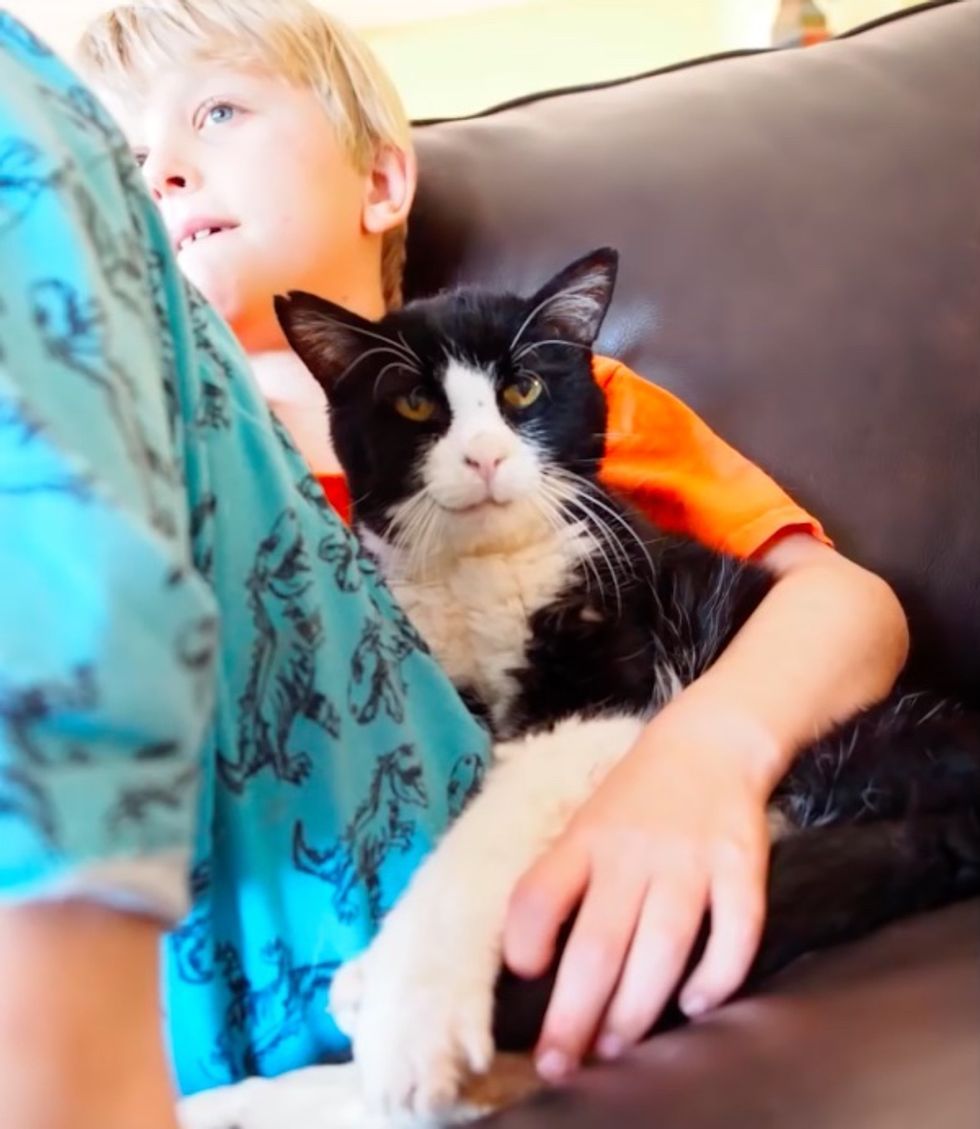 Courtesy: Jill Williams
Cuddling with his humans - his favorite thing to do in the whole wide world.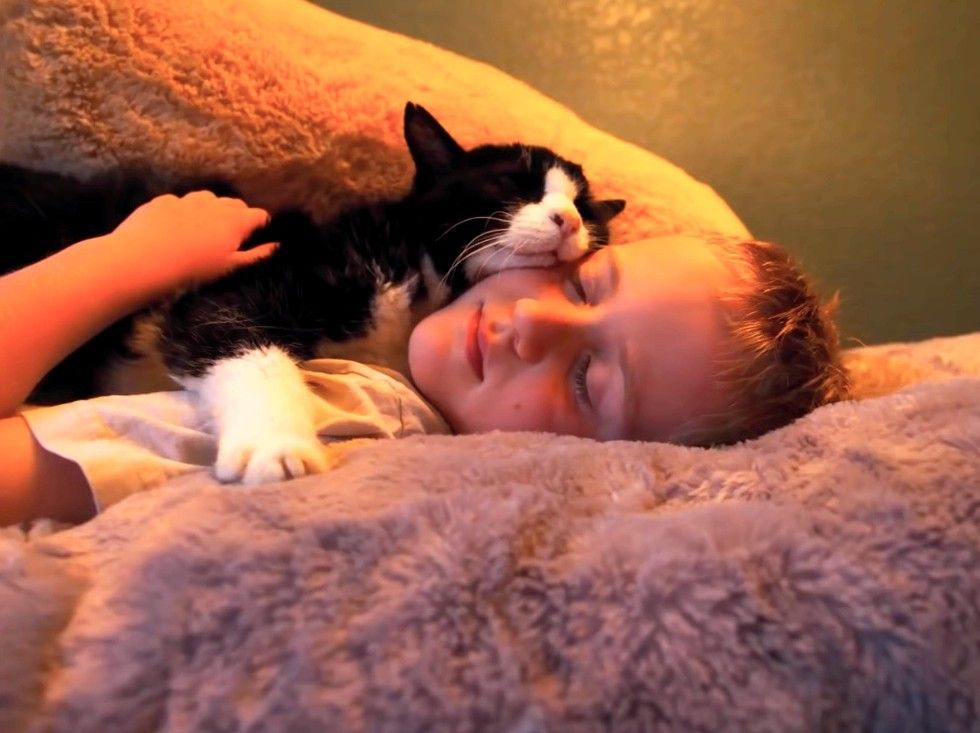 Courtesy: Jill Williams
This beautiful boy spent his last two years with his forever family. They were the best two years filled with love and joy.
Dexter was the happiest kitty he could be. "We will never forget the love and happiness he gave in his very short time with our family. Rest in peace, Dexter."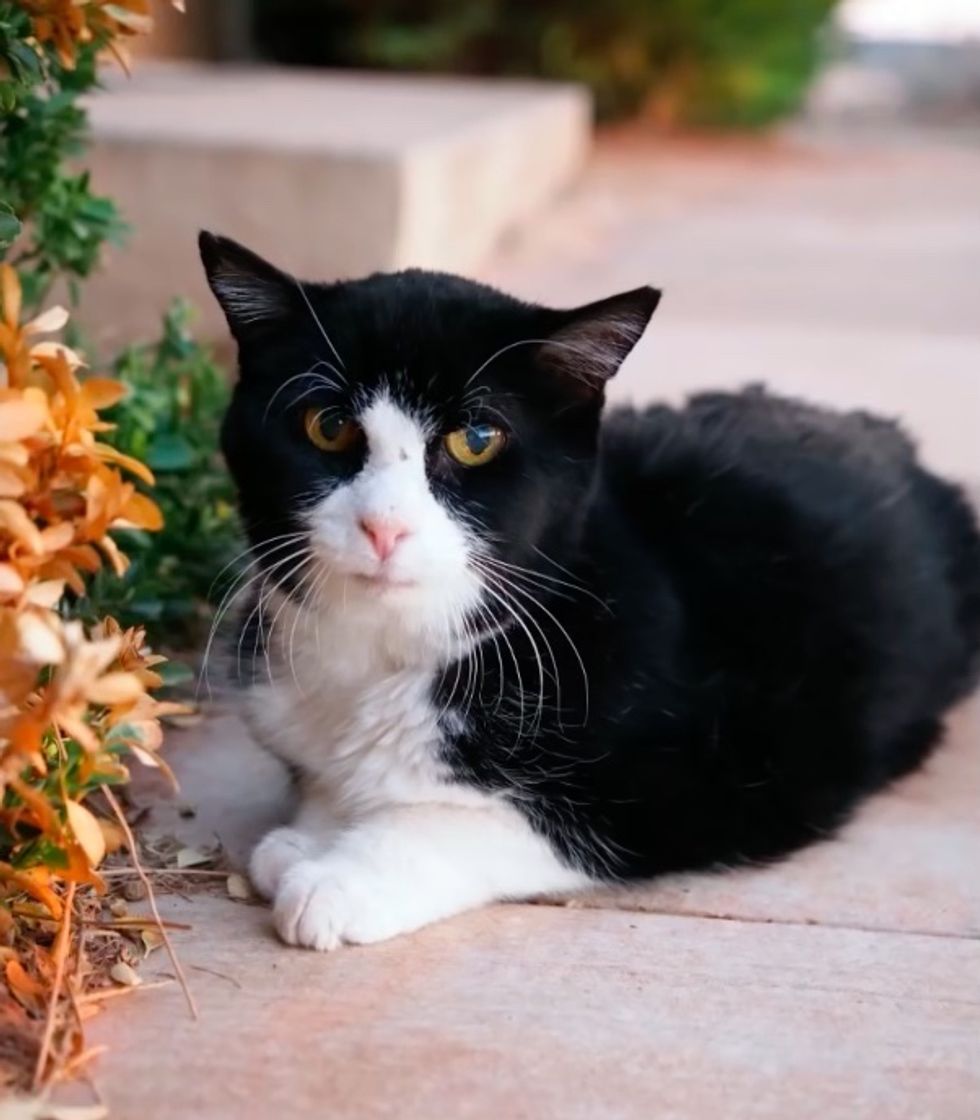 Courtesy: Jill Williams
Dexter will be their little angel forever.
Watch this video:
"It's never too late to save a life. There are so many great animals waiting to find their forever home in shelters across the country."

Share this story and help an older cat find their forever loving home they so deserve.
If you would like to support Best Friends Animal Society and their rescue efforts, click here to see how you can help. Follow them on Facebook.
Related story: Senior Cat Keeps Pawing at Window in Shelter Until Someone Takes Her Home