He ended up at the shelter when he was 18.5 years old. A kind-hearted woman rescued him and made him a promise that from that day on he would be loved and surrounded by friends and family in his twilight years, and they would be celebrating his every milestone!
Today he turned 19.5 years old!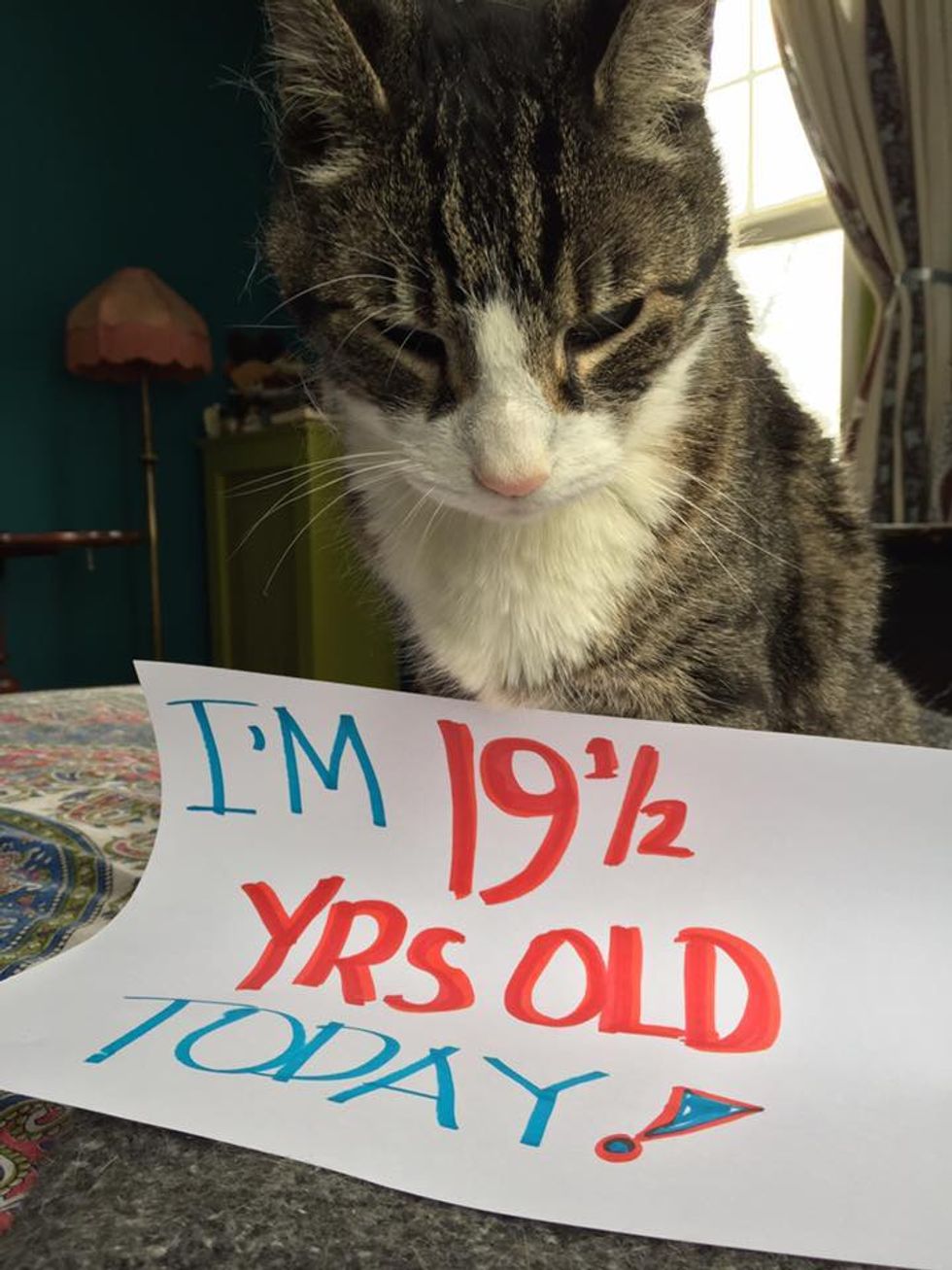 Justin, Fire Survivor
Bobs the super senior cat was 18 and a half years old when he was surrendered to a high-kill shelter along with his sister, Whitney. After his sister passed away a few months later, Bobs became lonely and sad.
Kelley Peters, human mom of Justin the fire survivor, found Bobs and took him into her loving arms and gave him a comfortable home where there would be many furry friends to keep him company, so he would never be alone again.
Bobs misses his sister, but she will forever live in his heart.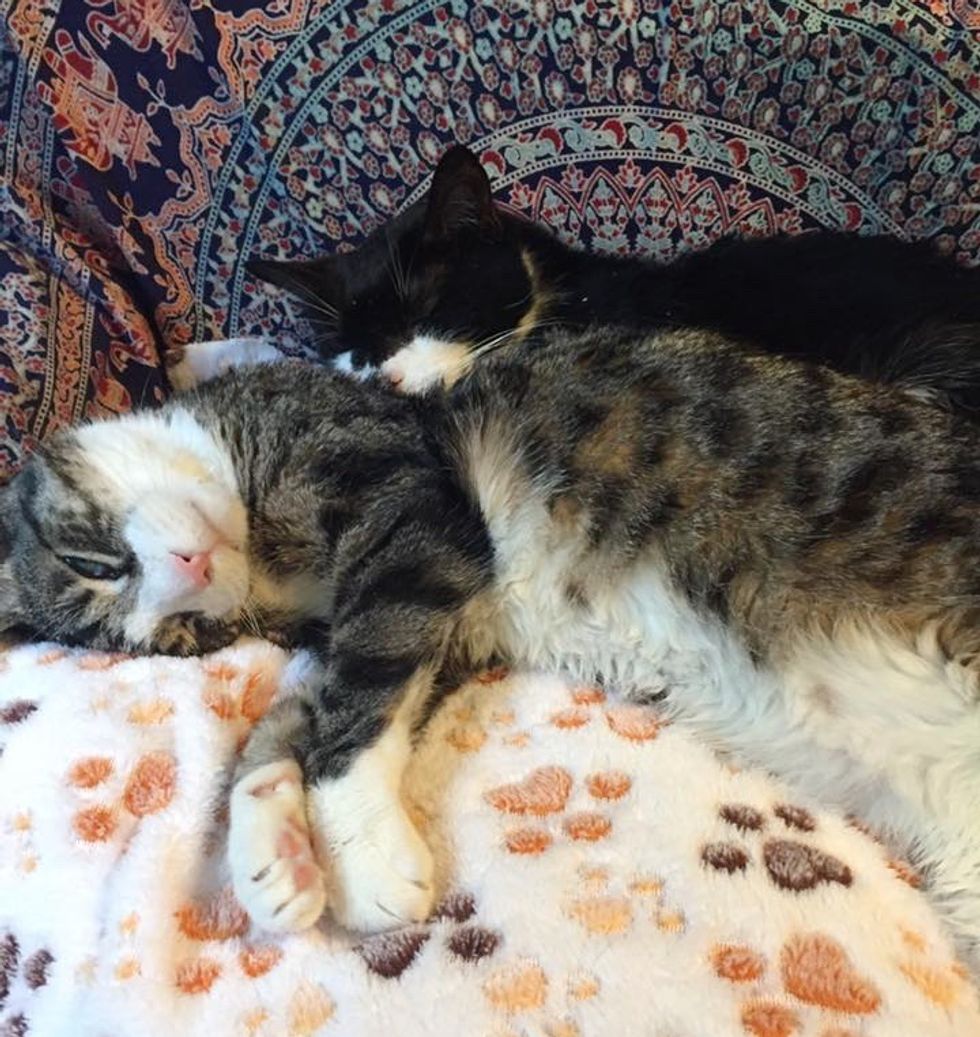 Justin, Fire Survivor
Bobs found love and family again, and even his playful side came back.
He started to play and showed that he's really just a kitten at heart. Bobs rubbed all over his favorite catnip toys in pure bliss!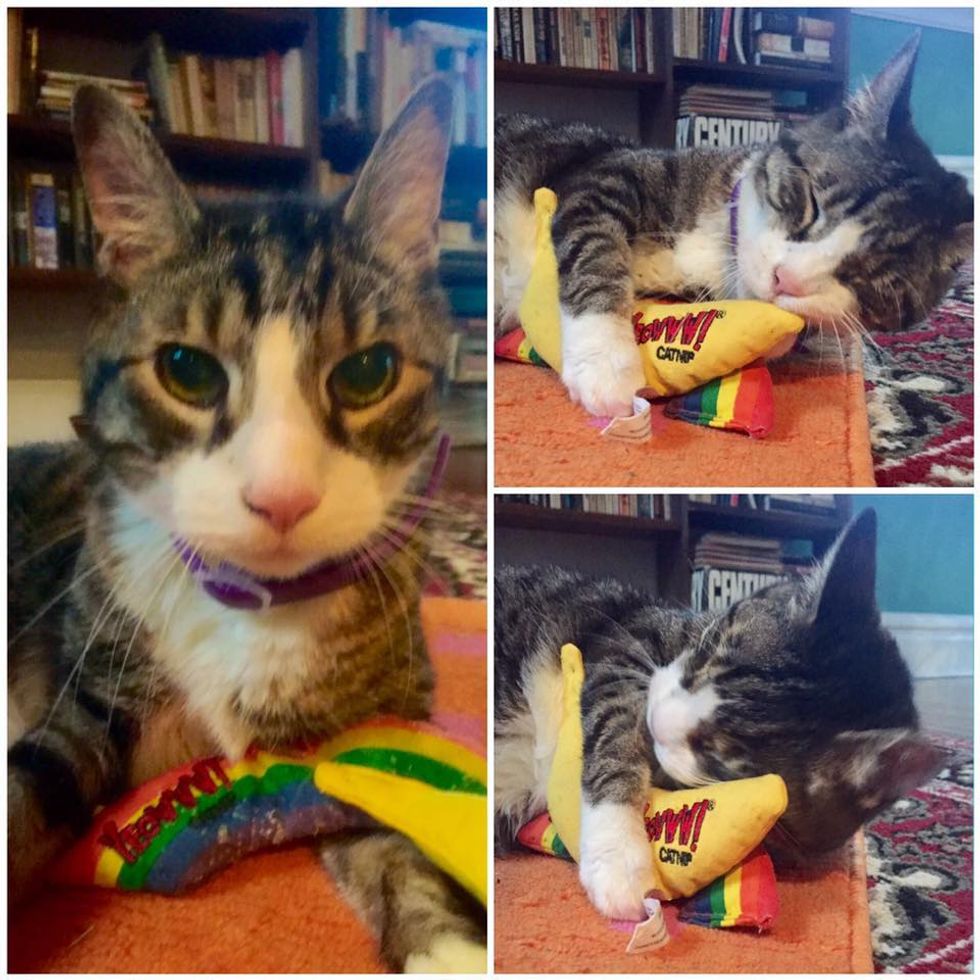 Justin, Fire Survivor
A loving home has brought back his beautiful smile! When he purrs, he gets all dreamy.
That gentle and calming smile came back soon after he moved into his new home. That sense of belonging gave him hope and happiness. Now he just keeps smilin'!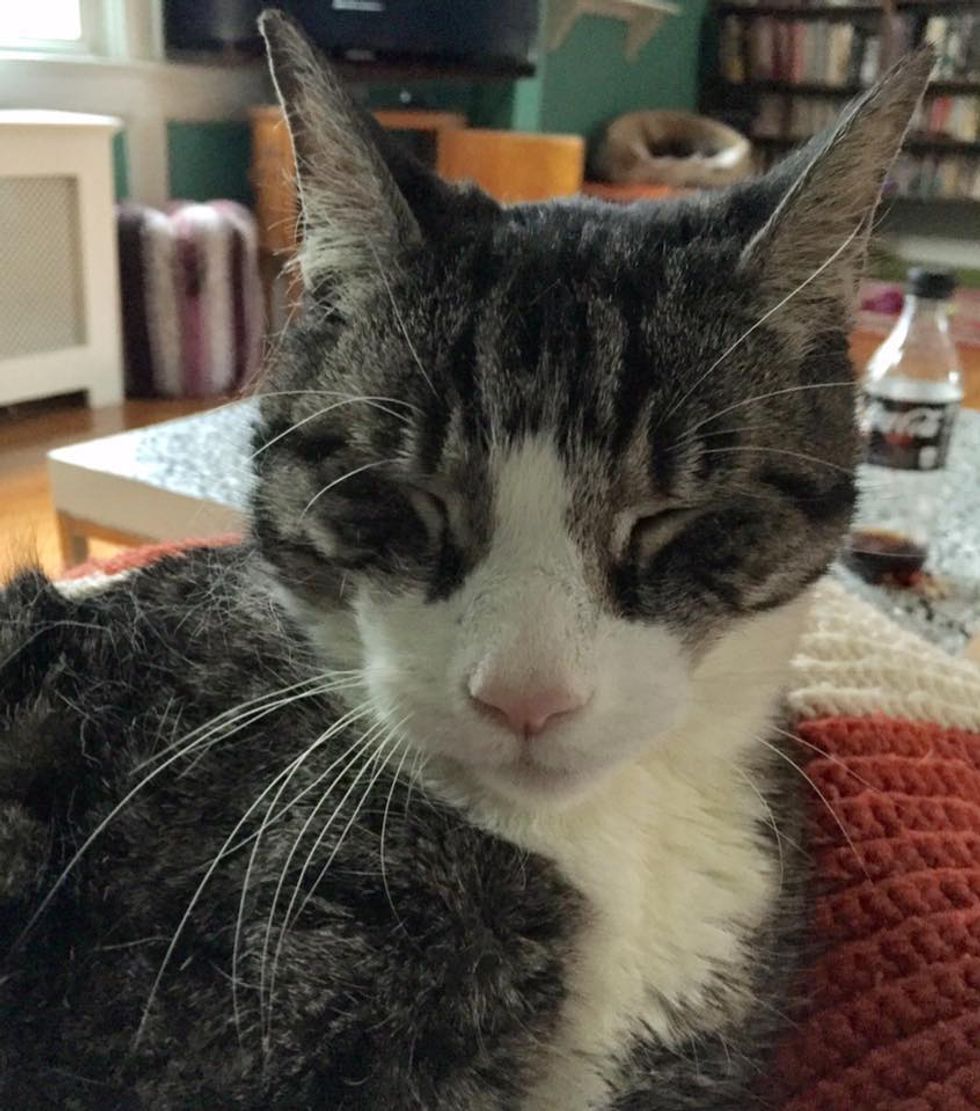 Justin, Fire Survivor
They lovingly call him Grandpa Bobs because he always looks after his younglings.
Pie the youngster adores her Grandpa and they love to snuggle together during nap time. "Home is where the heart is."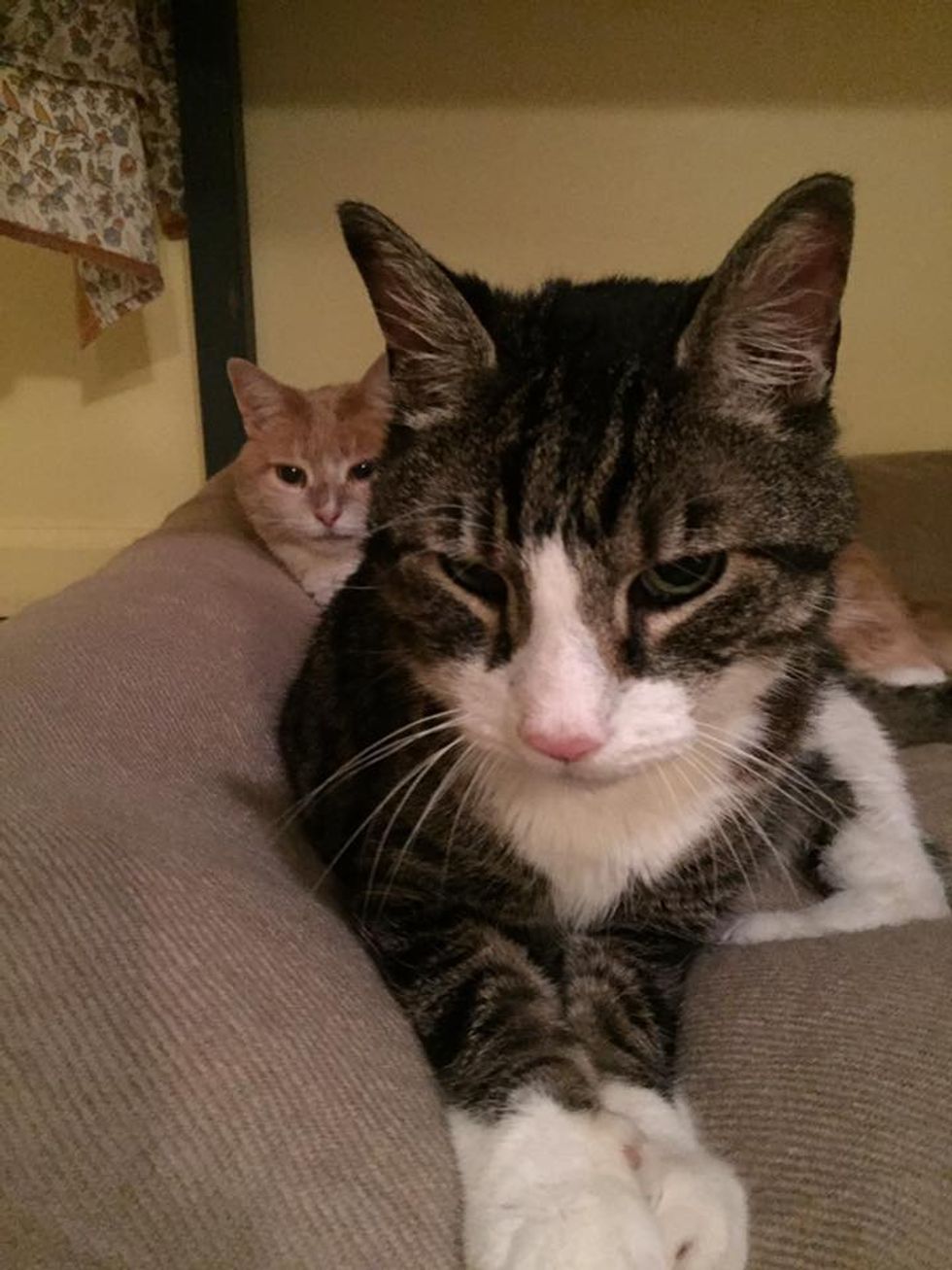 Justin, Fire Survivor
Baby Sammie, a foster kitty, follows in Grandpa Bobs' paw prints.
They are over 18 years difference in age. Sammie loves to tag along with Grandpa everywhere he goes, and play with his tail, and tackle him too. Grandpa doesn't mind her little shenanigans. He babysits her and enjoys watching her play with an assortment of toys.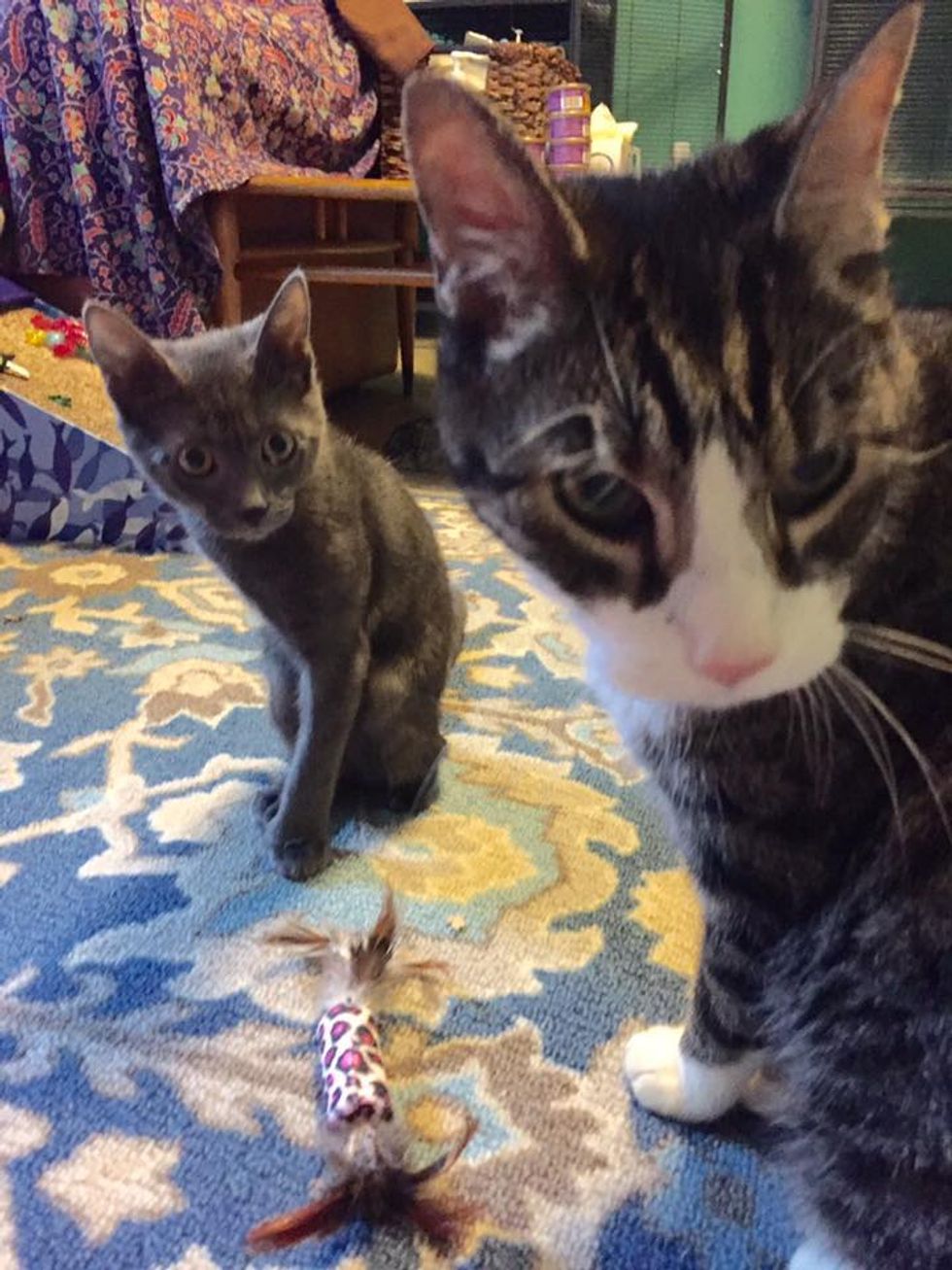 Justin, Fire Survivor
He is almost two decades old, but mind you, Grandpa Bobs is packed with wisdom and has the heart of a lion.
The sweet old boy is eating well and healthy. He shows everyone that age is just a number.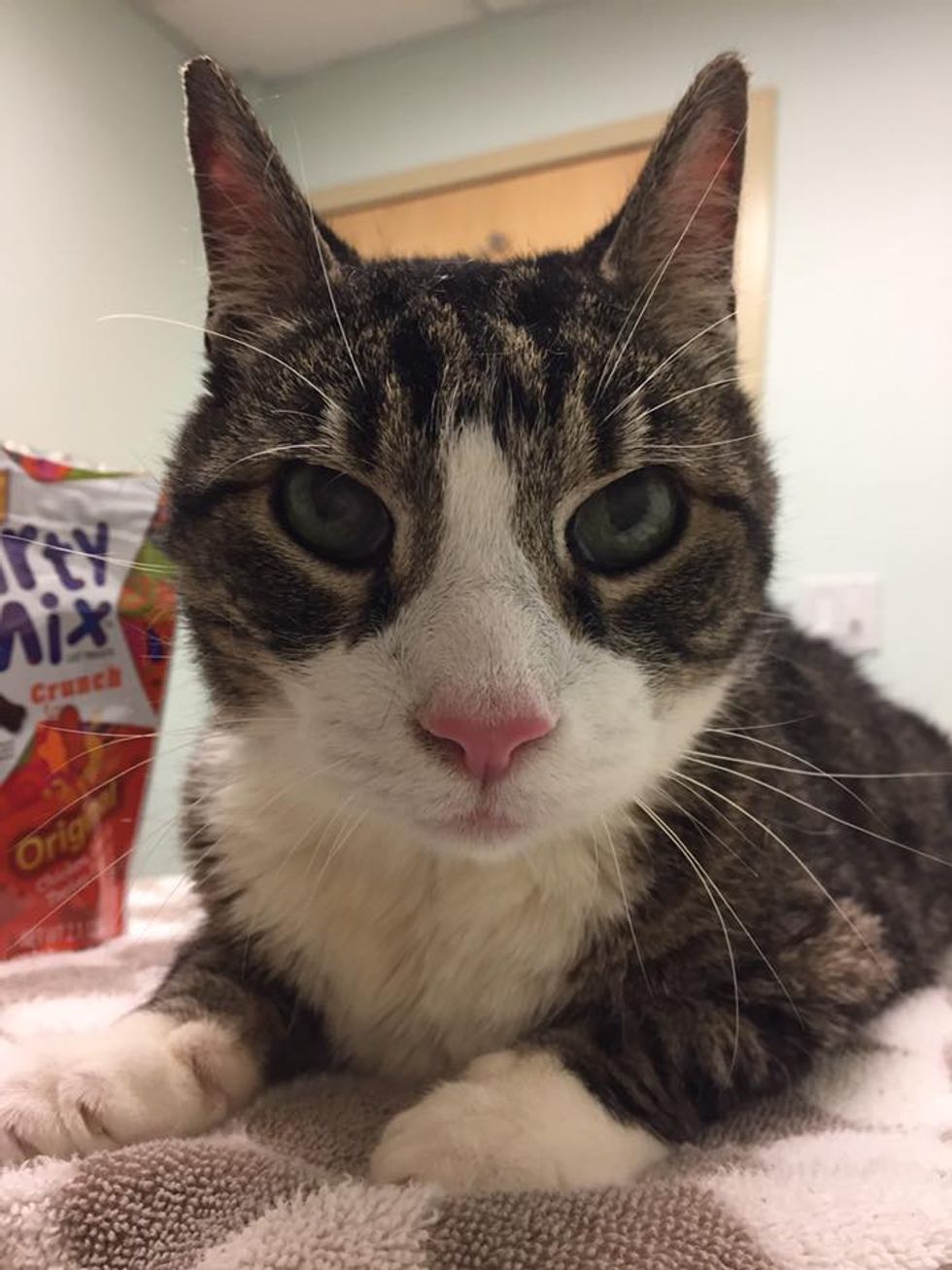 Justin, Fire Survivor
If Grandpa Bobs could talk human, he would tell you how much a loving home means to him.
After losing his sister, his best friend, he found hope and love again in a loving family where he knows he belongs.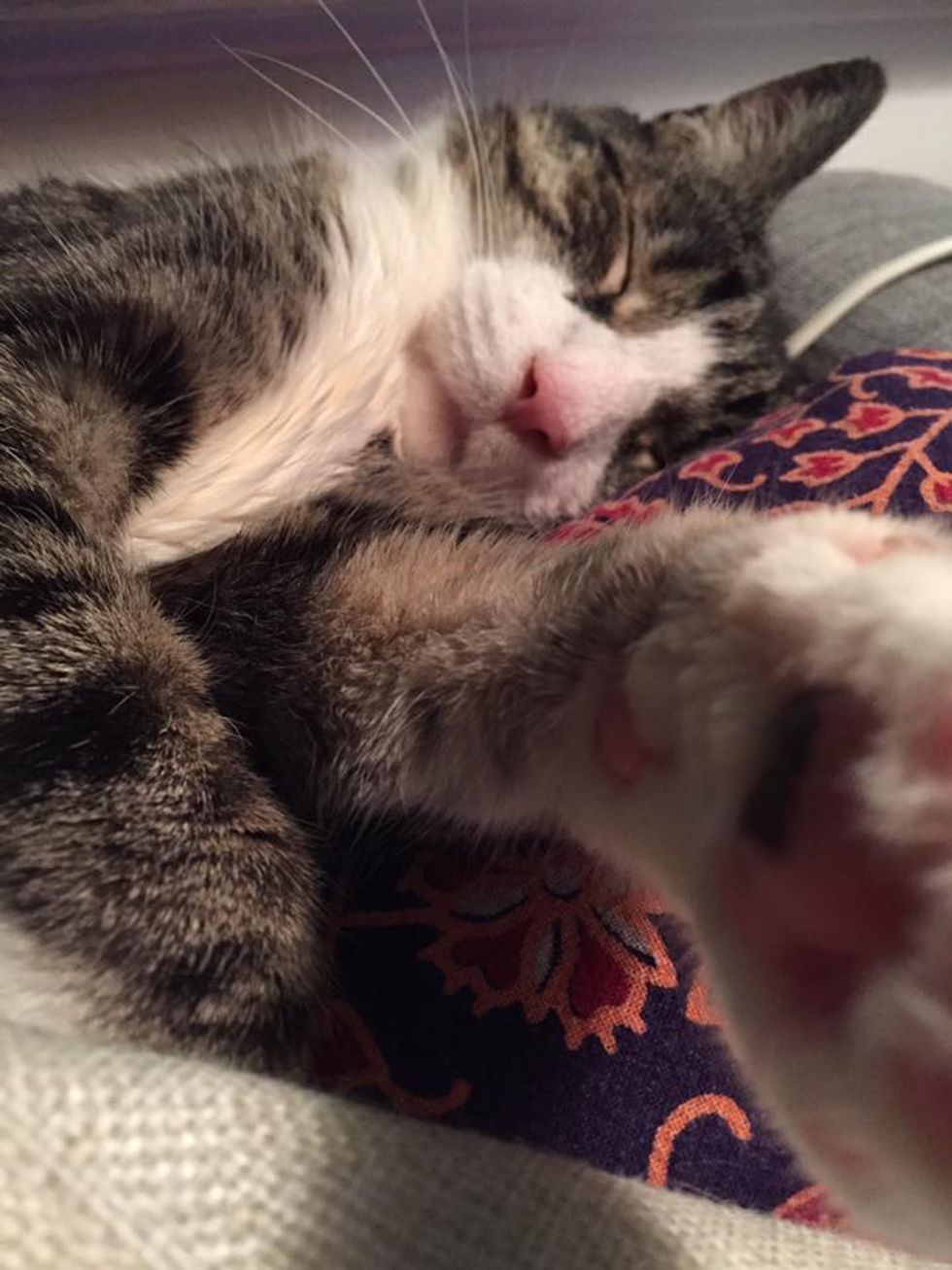 Justin, Fire Survivor
Happy 19.5 years old Grandpa Bobs!
Share this story with your friends. Follow Grandpa Bobs and his many furry friends on Facebook.
Related story: 19 Year Old Cat Grows Snowflake Pattern from His Dark Black Coat Over a Decade