A ginger feline named Steve is quite an extraordinary cat. He leads a flock of loyal followers that graze and bleat.
Meet Steve the cat and his faithful lambs.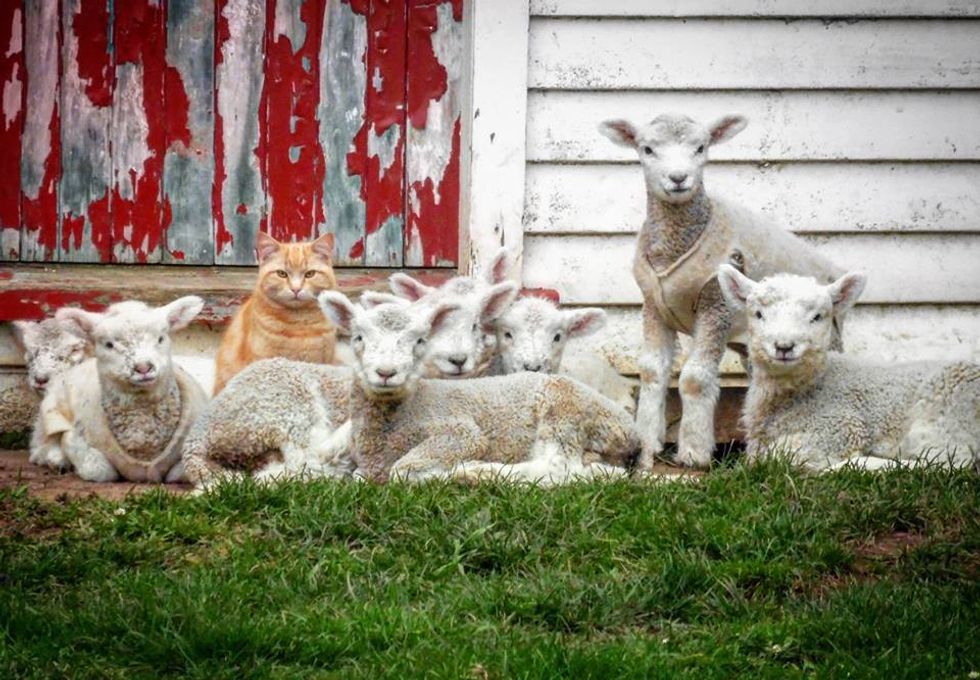 Amanda Whitlock
Steve the ginger doesn't think like other cats. He believes he's part lamb.
Ever since his first encounter with a flock of lambs at his home in New Zealand, he's become the boss of the crowd.
When he hangs around the yard, the lambs follow him wherever he goes. They are always curious about what Steve is going to do next.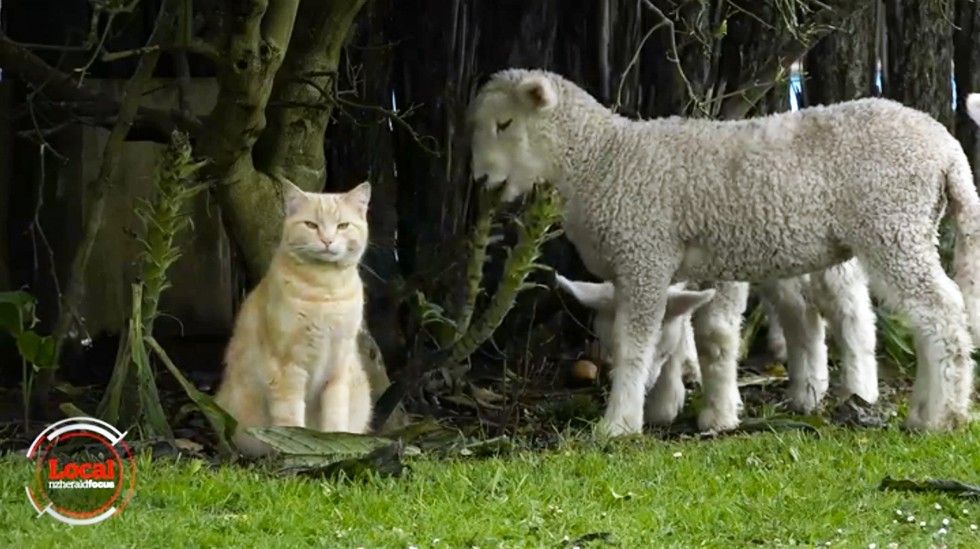 nzherald.co.nz
Amanda Whitlock has had Steve since he was a kitten. He was the only animal in the house, feeling a bit lonely at times until when he was 8 months old, he was introduced to the lambs Amanda and her partner brought inside from the cold.
It was the day Steve found his calling.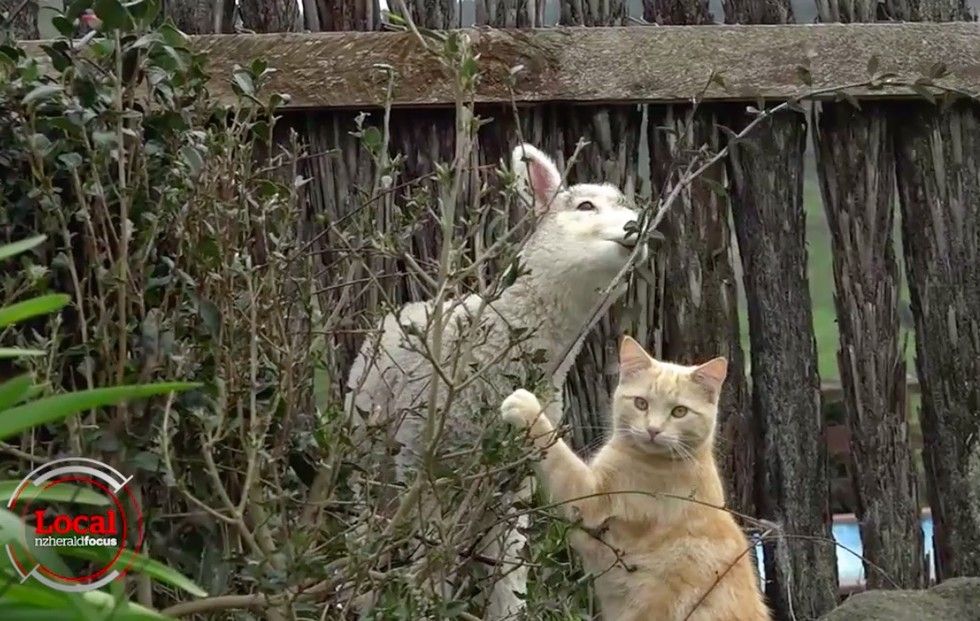 nzherald.co.nz
"They stay inside for about three nights or so just to keep warm," Whitlock told New Zealand Herald. "He'd just sort of get used to them and spend time with them inside and then the lambs move outside and we started noticing Steve wasn't inside any more…"
The indoor cat decided to follow his lamb buddies to the yard for the first time, and they began to interact with each other, enjoying the fun.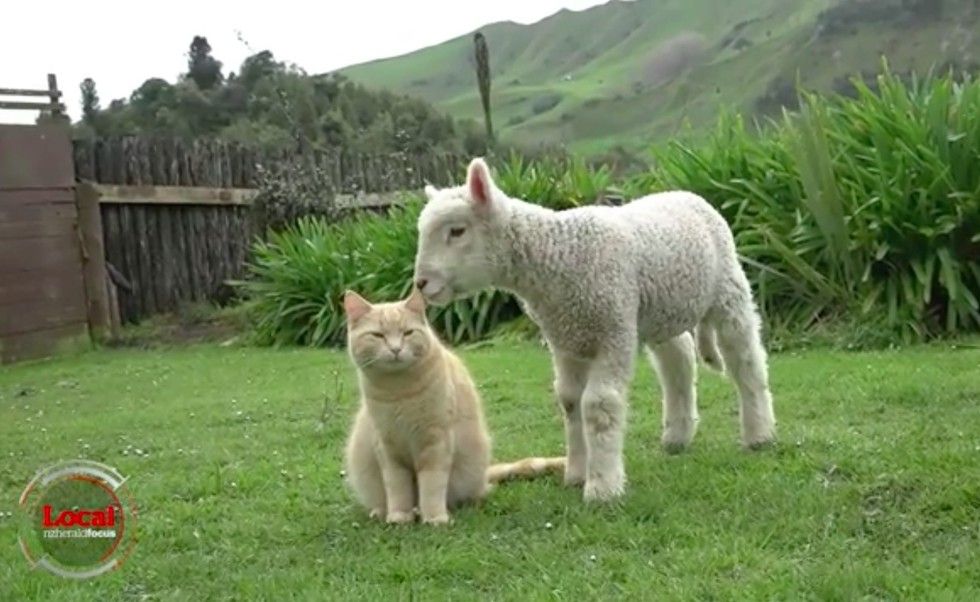 nzherald.co.nz
Since then, Steve and the lambs share an inseparable bond except maybe when it's milk bottle time, and Steve has to step aside and wait patiently until his buddies finish chowing down their meals.

Share this story with your friends.
Related story: Rescue Cat Leads a Pack of 4 Dogs and 2 Ducks and Gives Them Cuddles