A ginger cat came to a shelter in Seville, Ohio as a stray, looking for a loving home. It didn't take long for staff to notice just how special he was.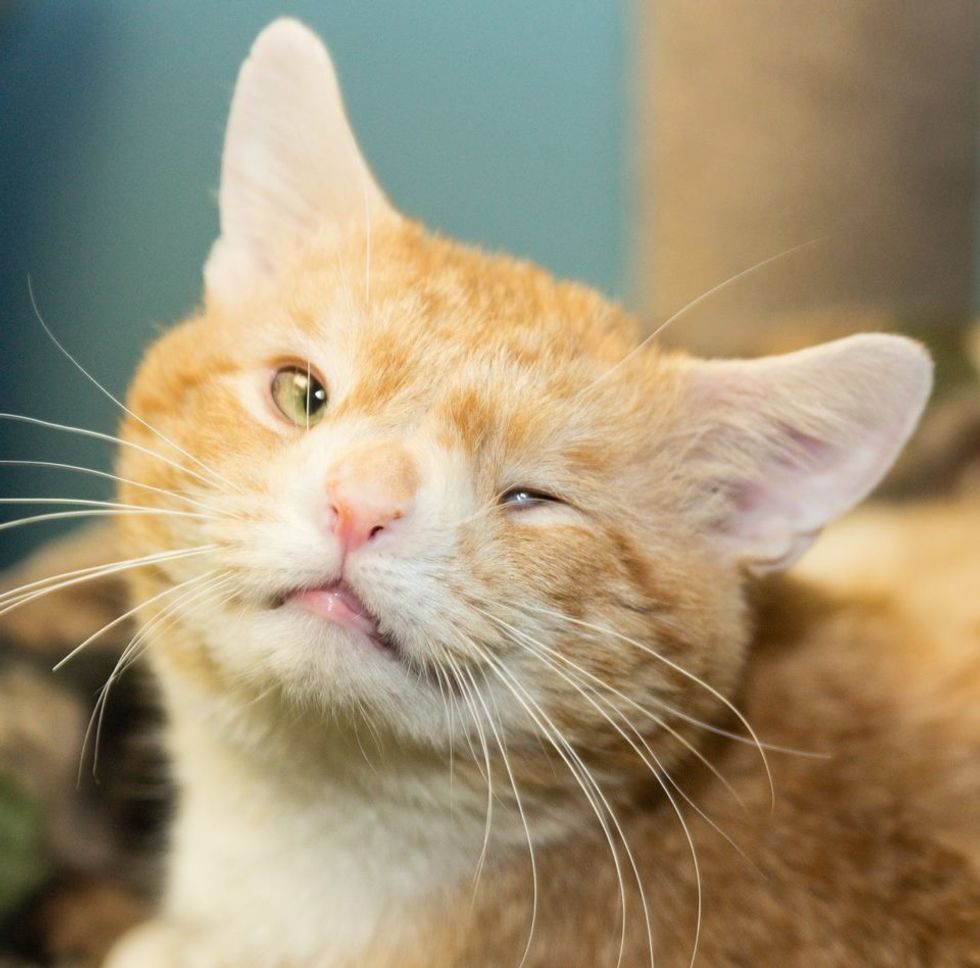 His name is Hogan!Medina County SPCA
Hogan was born with a permanent "wink" in his left eye and a small and dainty nose. The little feline was friendly and wanted attention from the staff at Medina County SPCA right from the start.
Amber Milliren came across a post about Hogan without any intention of adopting. "For the next few days, I couldn't get it out of my mind so I called the shelter," Amber told Love Meow.
The ginger cat had been at the place for nearly a month. "They were shocked that no one had shown interest in him since he was so cute and sweet."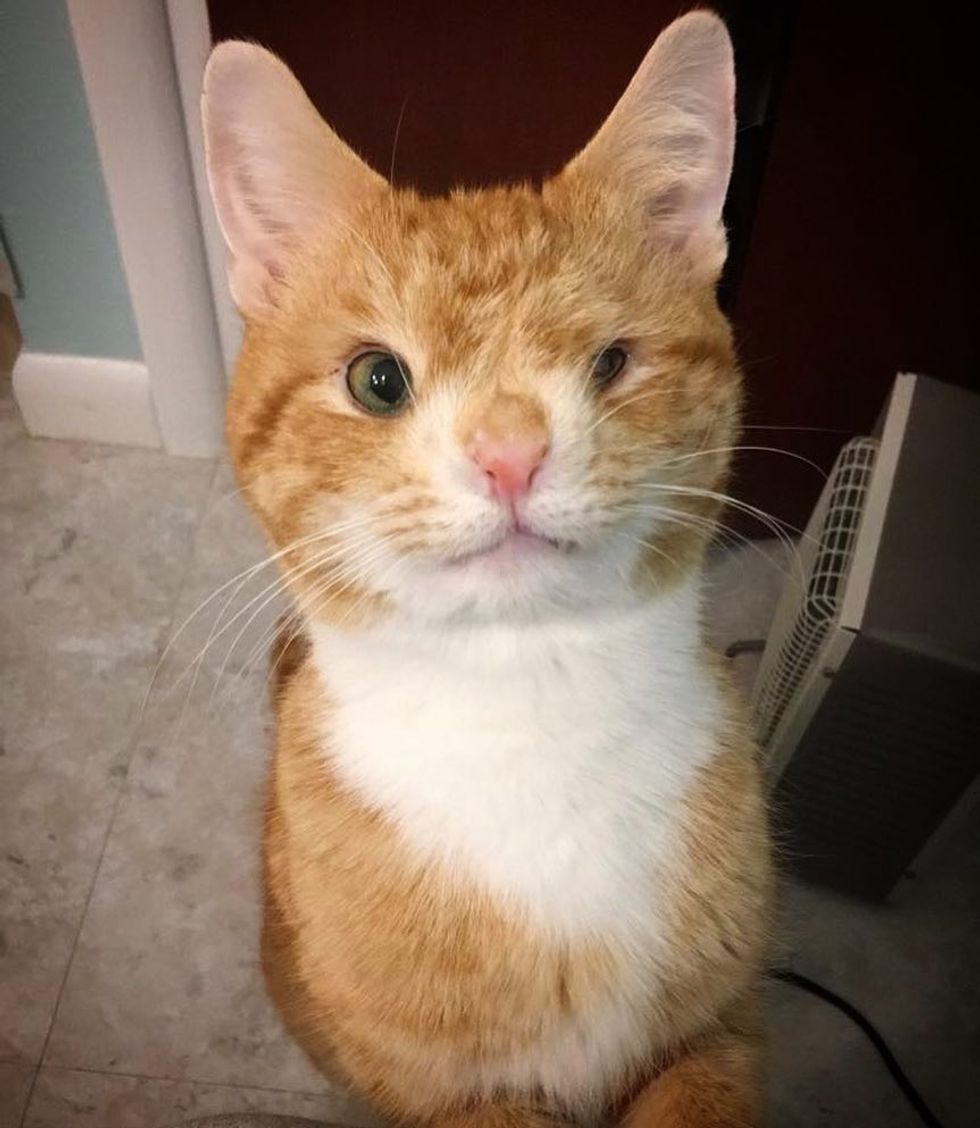 Amber Milliren
Amber went to visit the kitty. As soon as she entered the room where Hogan stayed, he immediately came running.
"He was the first cat to come right up to me and start rubbing on me. He even gave me some kisses and didn't seem to want to leave my side," Amber told Love Meow.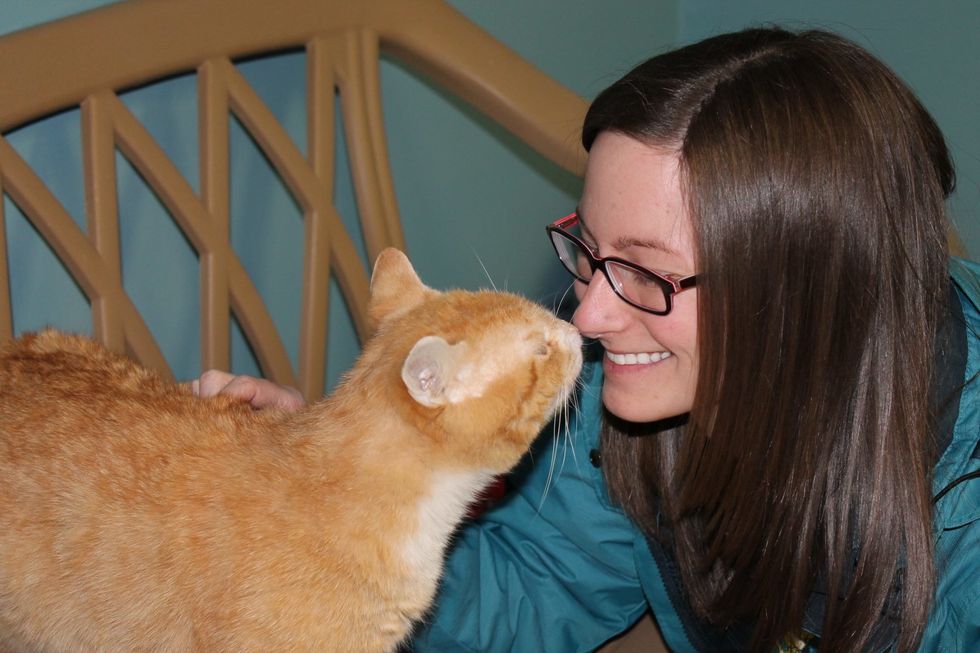 Medina County SPCA
Hogan followed her everywhere she went as if he was determined to go home with her. As the shelter described, "Hogan has picked someone to be his new mommy."
"It was all over from there - he came home with me that day," Amber told Love Meow.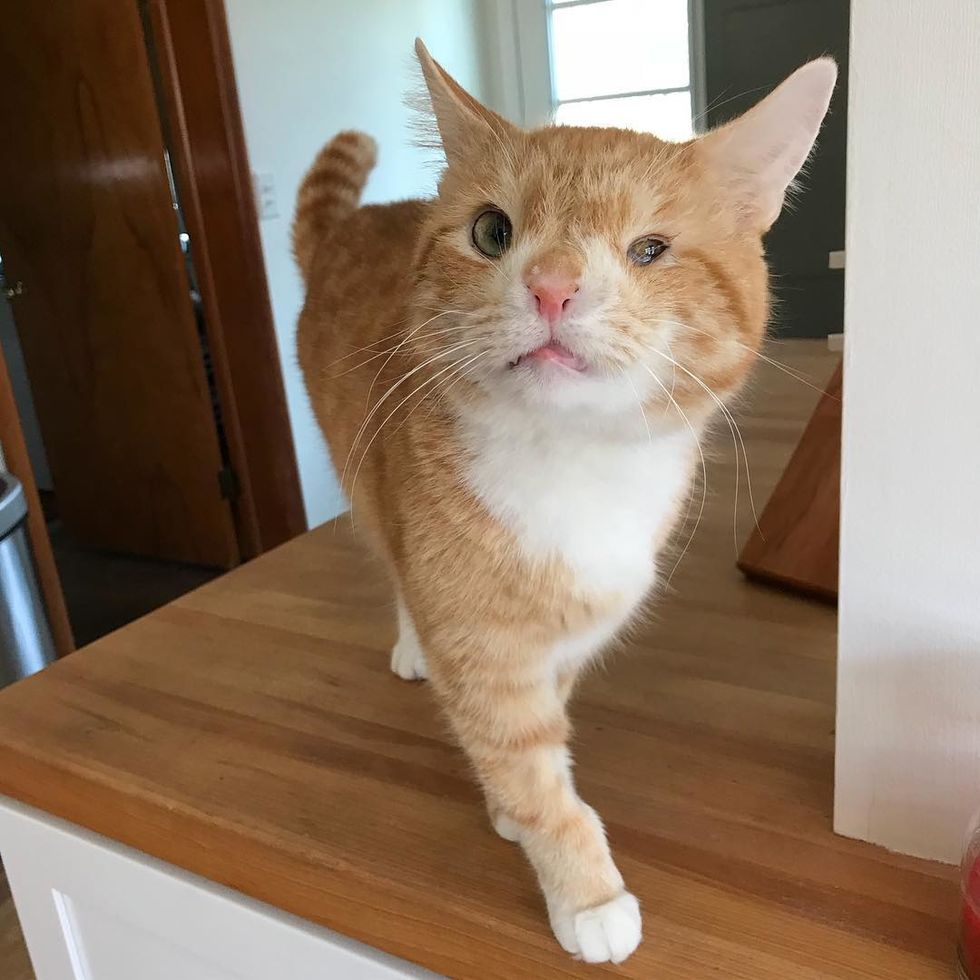 Amber Milliren
The ginger boy settled into his new abode very quickly.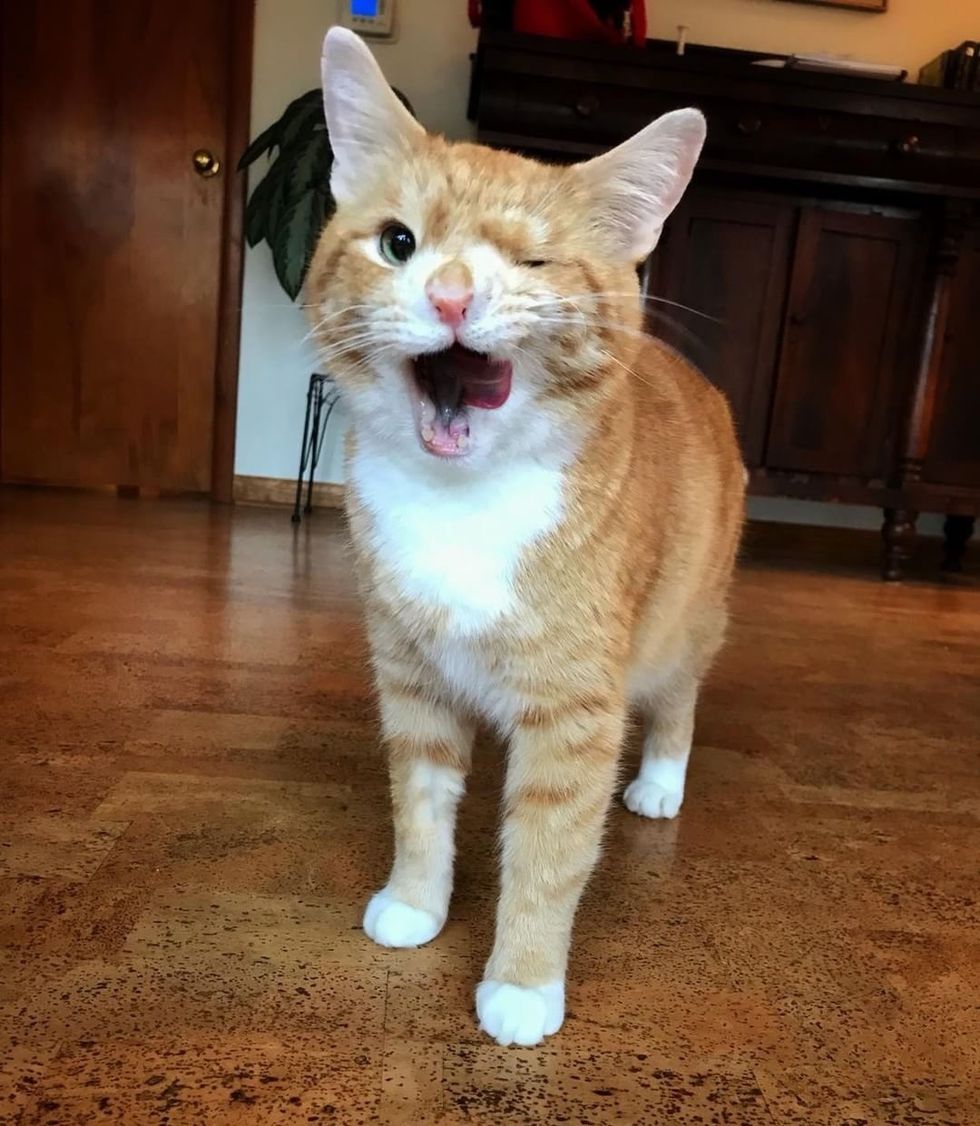 Happy Hogan!Amber Milliren
He and their Yorkie, Gigi, became instant friends.

They were rescued around the same time, and Gigi took on the role as Hogan's older sister.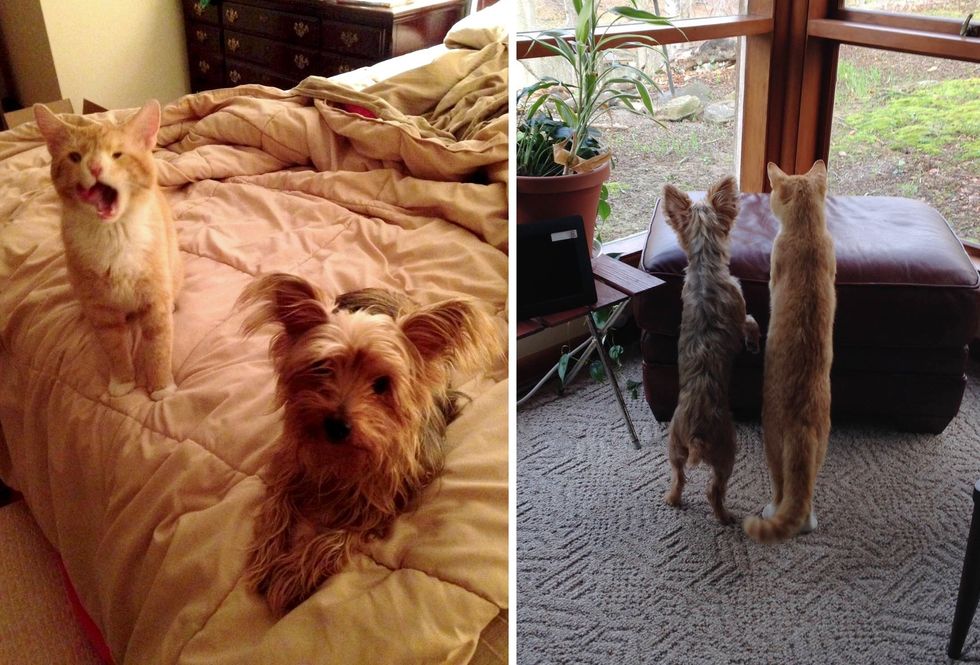 Amber Milliren
"He loves to cuddle and usually starts off sleeping on my chest at night," Amber told Love Meow.
"Since his nose is a little pushed in, he sneezes sometimes and it can be a little hard to breathe. He just requires a little special attention."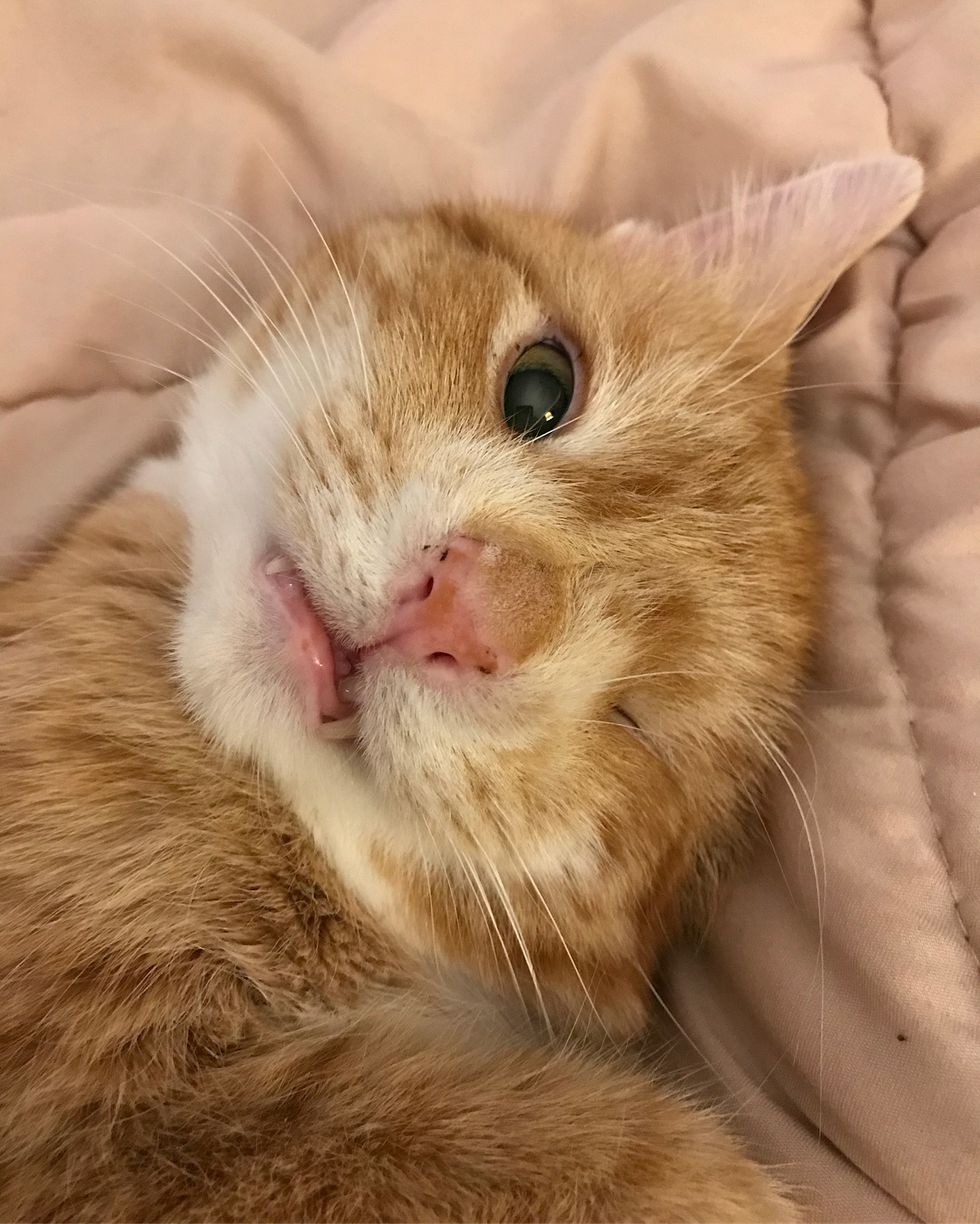 Amber Milliren
Every time Amber is in the kitchen, Hogan will watch and try to offer a helping paw.
His humans' purrfect kitchen assistant!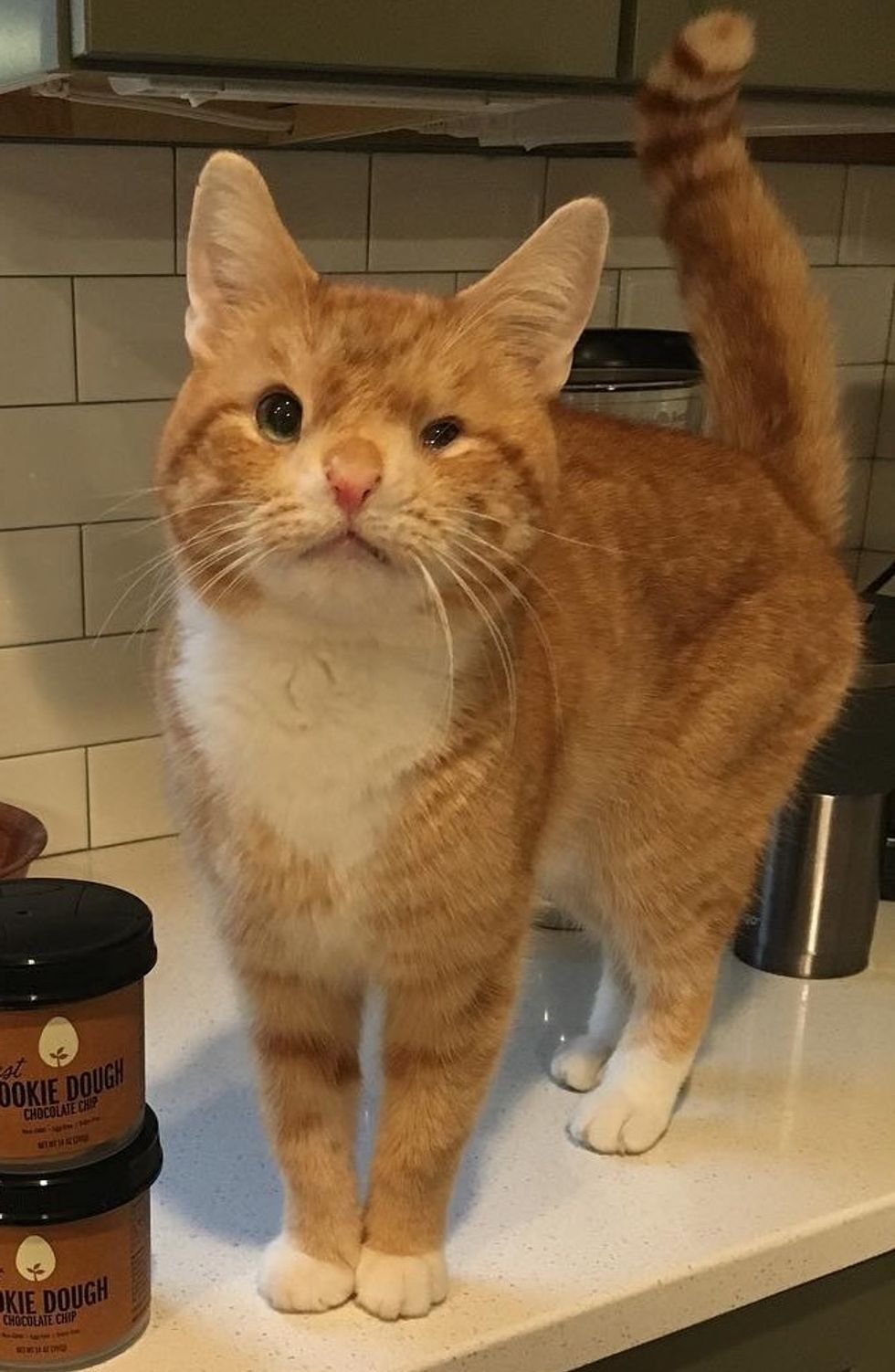 Amber Milliren
Hogan follows Amber around the house, helping her in the kitchen and keeping her company when they watch TV.

He's her little ginger shadow and her sweetest companion.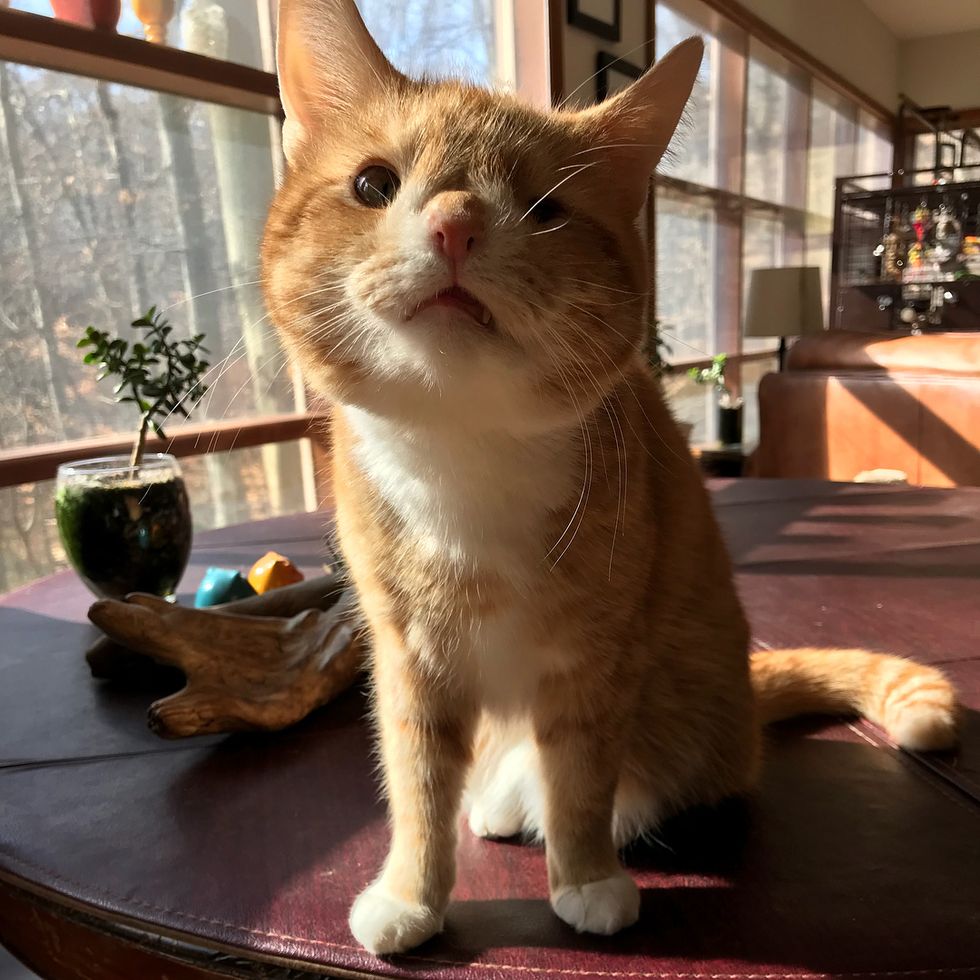 Amber Milliren
"Hogan purrs at night when it's bedtime and he is laying on me," Amber told Love Meow.
"Sometimes he even drools from being so happy."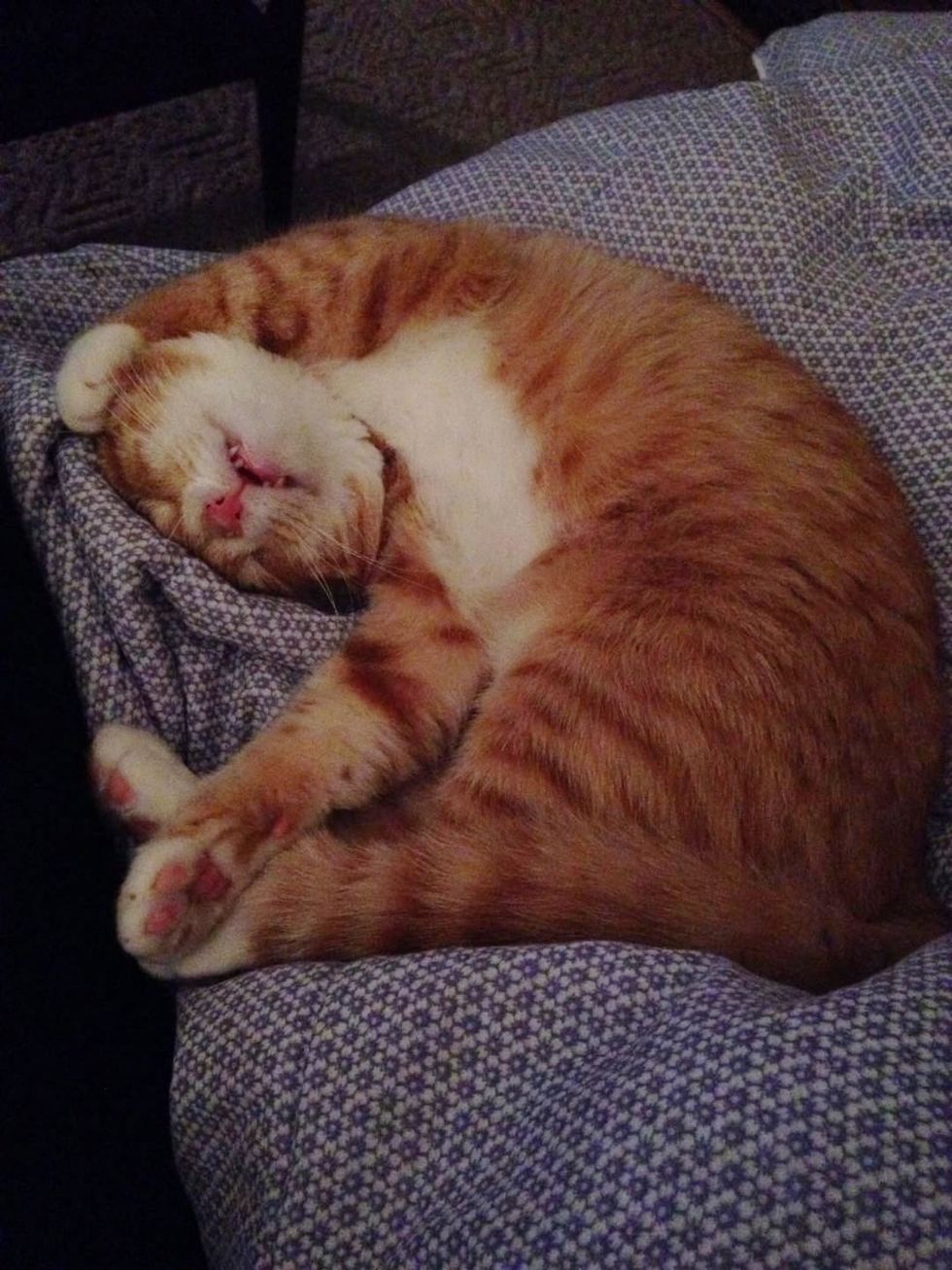 Amber Milliren
It's been four years since Hogan found his forever human.
The ginger boy who was found as a stray, now has a place to call his own and enjoys his daily cuddles and all the attention and love he gets.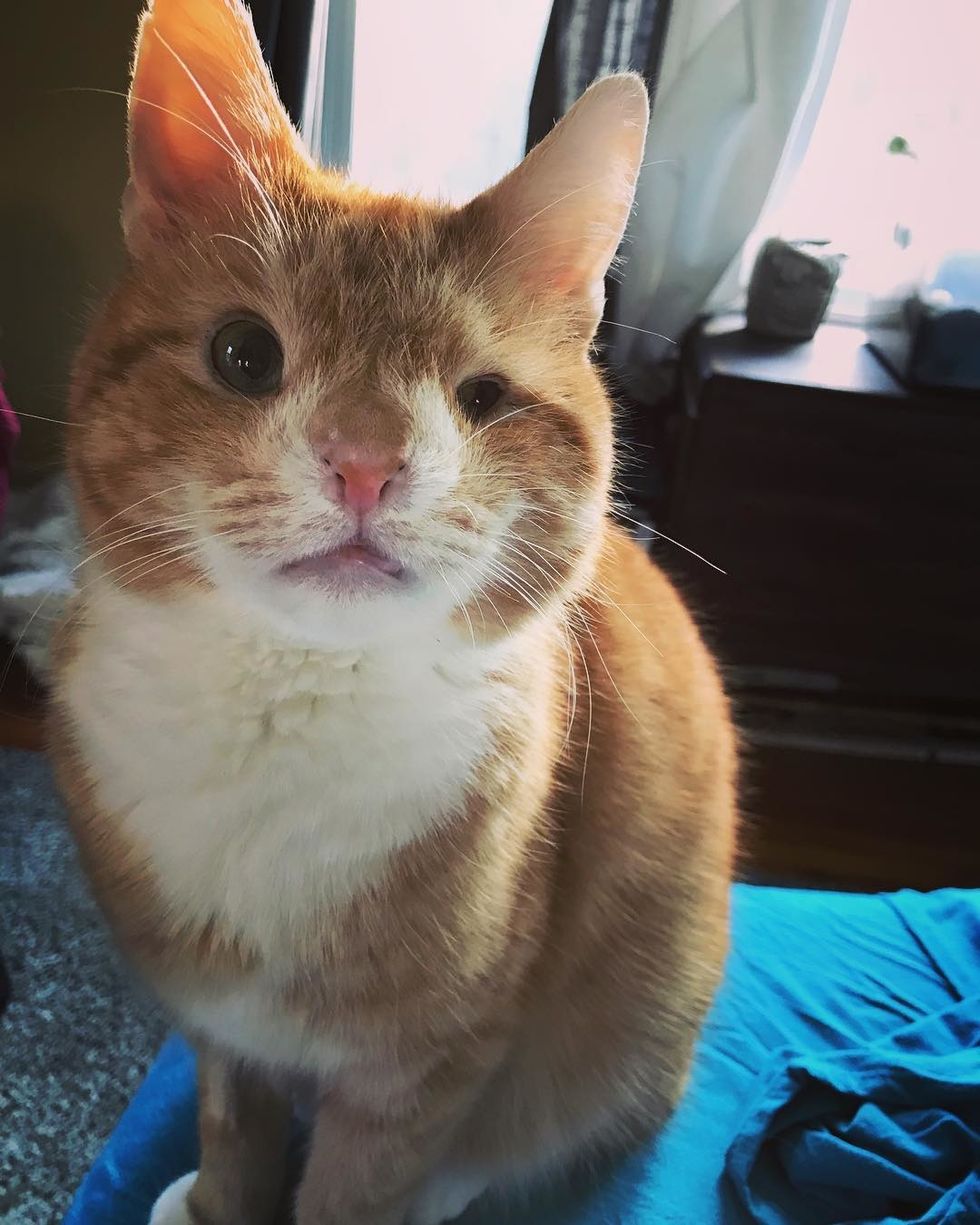 Amber Milliren
Share this story with your friends. Follow Hogan and his adventures on Instagram @hogan.winky.kitty.
Related story: Saving One Shelter Cat Turns Into 12 More Lives Rescued, Including a Duckling