Millie the cat comes to a shelter's clinic in New York every day and offers staff a helping paw.
She gives each animal that comes into the shelter the same love that she received when she was rescued.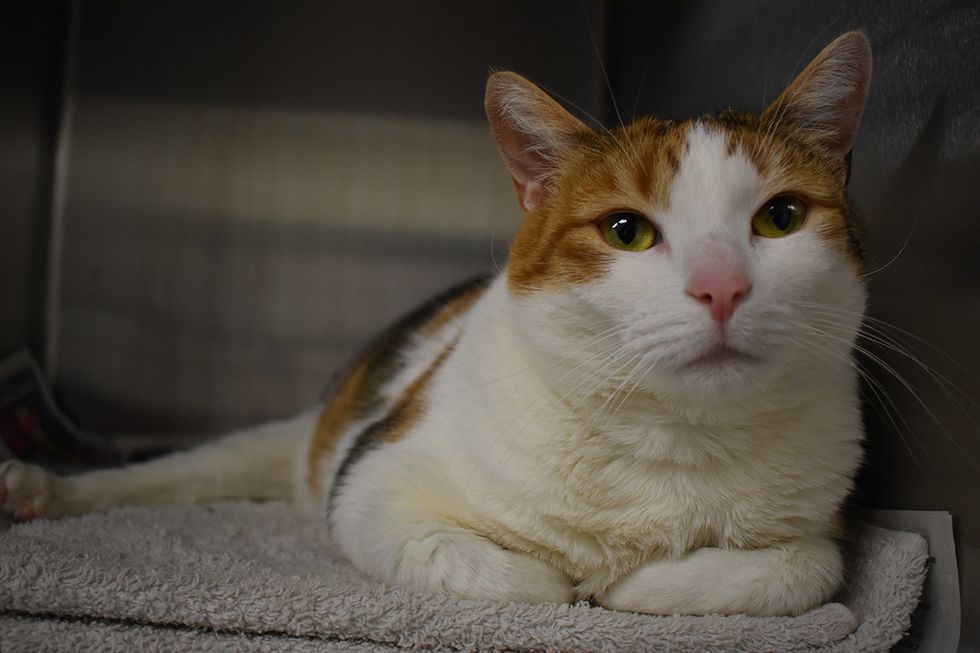 Supplied by Lollypop Farm
Millie came to Lollypop Farm, a rescue group in Fairport, New York when she was just a kitten. She suffered an injury to her spine and was not able to walk.
The little bitty kitty weighed about one pound. She was taken into the shelter's clinic to receive the medical attention that she needed.

"We were hoping that eventually she would get the ability to use her legs again," Cassie Streeter, veterinary technician at Lollypop Farm, said. "The strength in her back legs ended up getting stronger. She was able to walk in a different type of gait."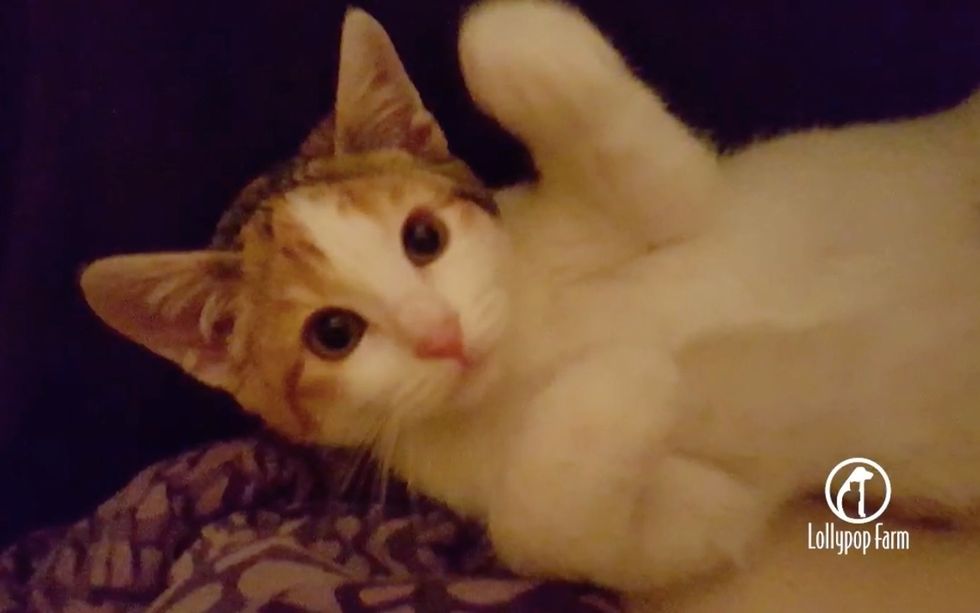 Millie as a kittenSupplied by Lollypop Farm
Cassie began caring for Millie and watched her grow bigger and stronger every day. The sweet wobbly kitty loved to explore around the clinic and would visit the staff and try to "assist" them as they tended to their patients.
She became a clinic shelter cat.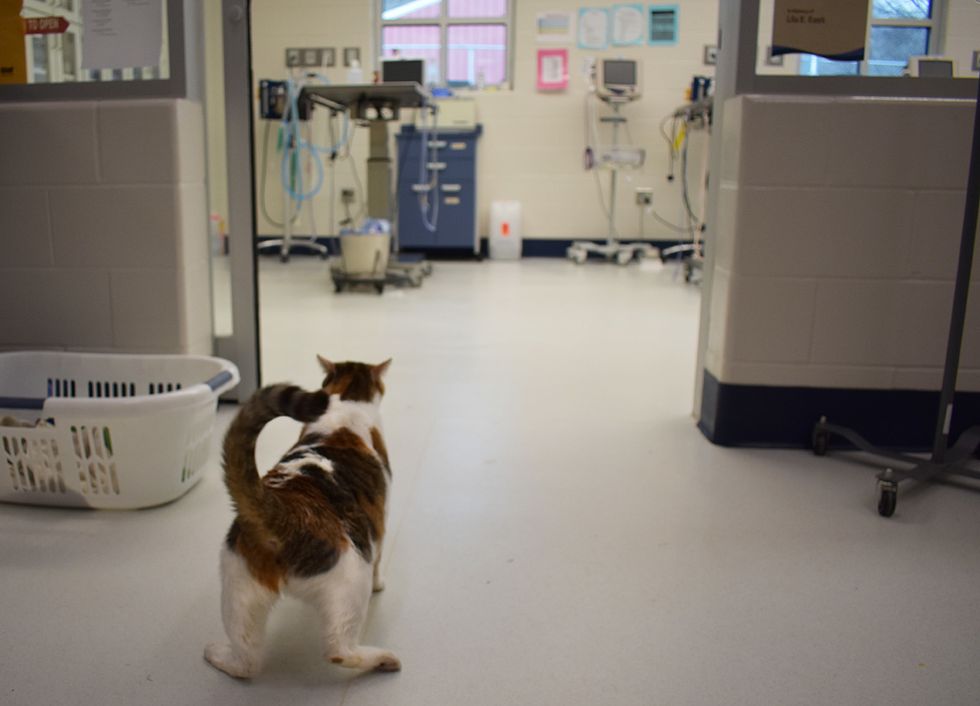 Supplied by Lollypop Farm
Millie patrolling around the clinic. Look at her unique walk. (Scroll down for full video)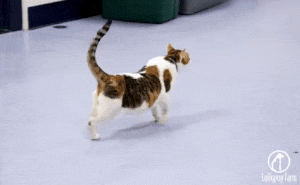 Supplied by Lollypop Farm
"Millie spends her days in the clinic here at Lollypop Farm and comforts pets of all kinds as they come out of anesthesia - dogs, cats, ducks… Millie is there for them all," Paige Doerner of Lollypop Farm told Love Meow.

She joined the "wake-up committee", keeping the animals company after surgery.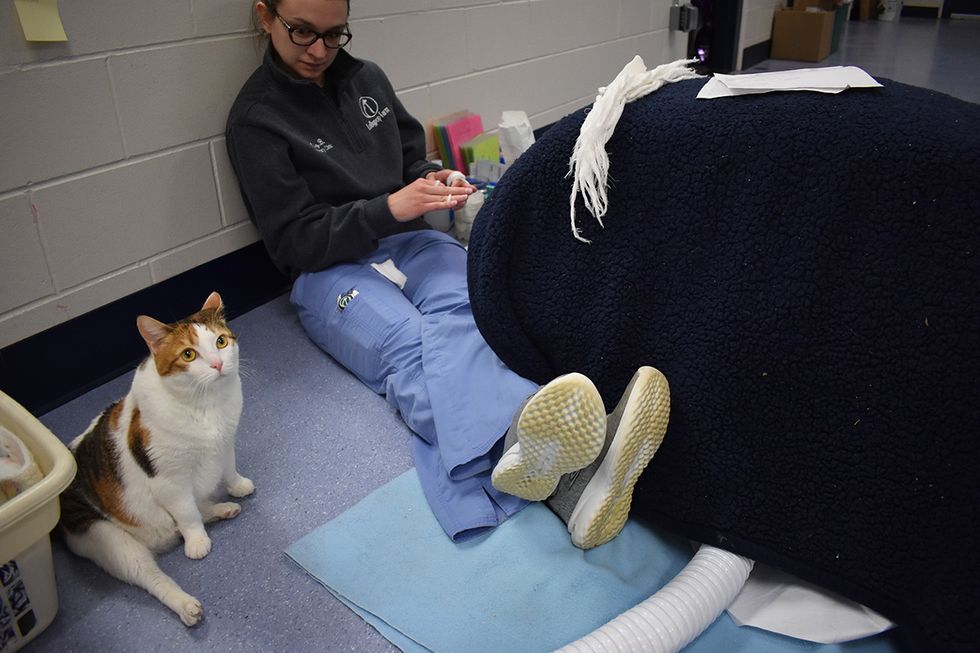 Supplied by Lollypop Farm
Every Friday, when feral cats are taken into the shelter for spay/neuter surgeries, Millie stops by each and every feral cat condo to check on the feline patients.

"She welcomes even the most frightened visitors to the clinic. She'll often choose her favorite feline friend and hang out on top of their cage for the afternoon," Paige added.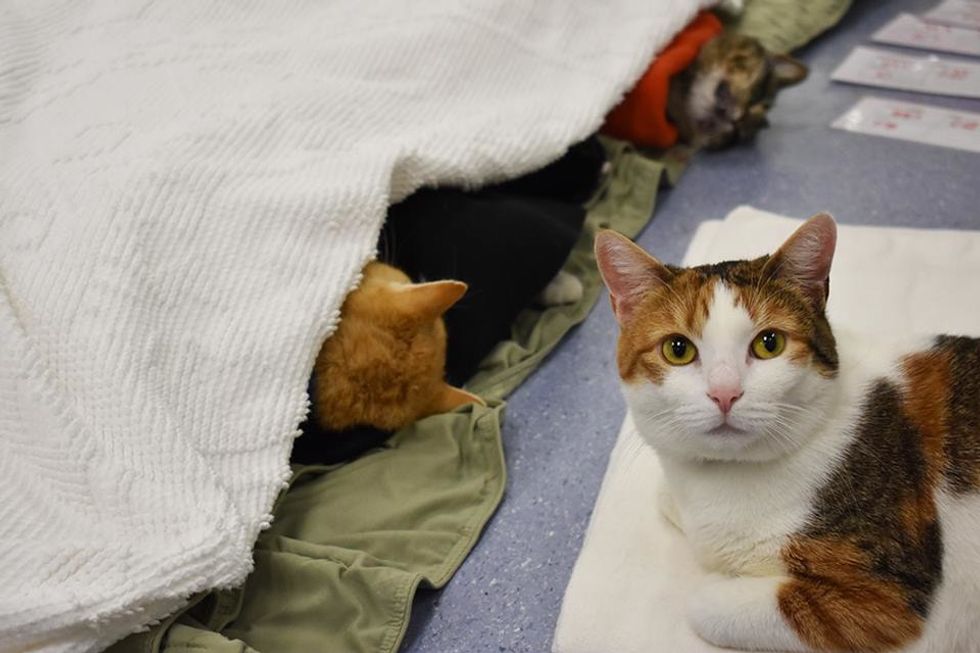 Supplied by Lollypop Farm
Millie is very smart and has trained staff to give her treats by simply reaching her paw into the food dishes of other kitties who are resting in the shelter.
"Perhaps, a nibble of kibble is Millie's payment for cuddling the other cats when they wake up for surgery," Paige told Love Meow.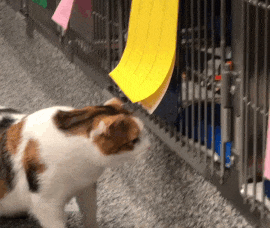 Supplied by Lollypop Farm
Cassie has been with Millie since she arrived at the clinic, and the two share a very close bond. The clinic cat has never been able to use the litter box and has to be expressed by a vet tech five times a day.
"She's a family member to me. It's a pleasure taking care of her," Cassie said.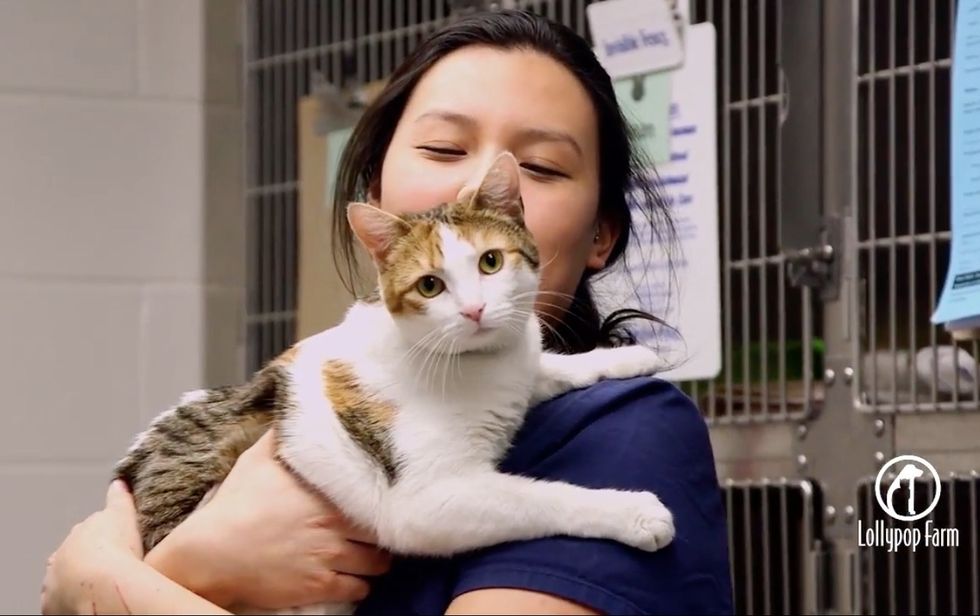 Millie and CassieSupplied by Lollypop Farm
Millie goes home with Cassie every night, and is back in the clinic every morning.

"Our clinic staff show Millie a lot of love, and she gives it right back to the homeless pets coming out of surgery," Paige told Love Meow.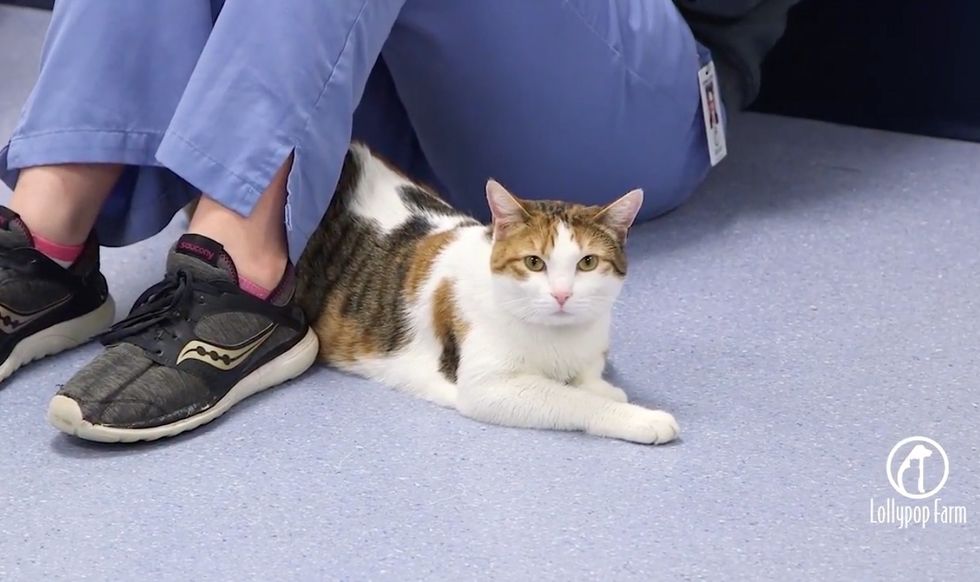 Supplied by Lollypop Farm
Follow Millie the clinic cat and Lollypop Farm on Facebook and Instagram. If you would like to support their rescue efforts, click here to see how you can help.
Watch Millie in this cute video:
Share this story with your friends.
Related story: Man Has Best Job Where He Saves Cats and Kittens and Gives the "Unadoptable" a Chance at a Better Life