When rescuers from SPCA of Wake County went to a shelter to pick up a senior cat, they didn't know that they would end up saving 12 more.
"One car ride, three cats, four kittens, two ducks and four puppies — 13 lives saved."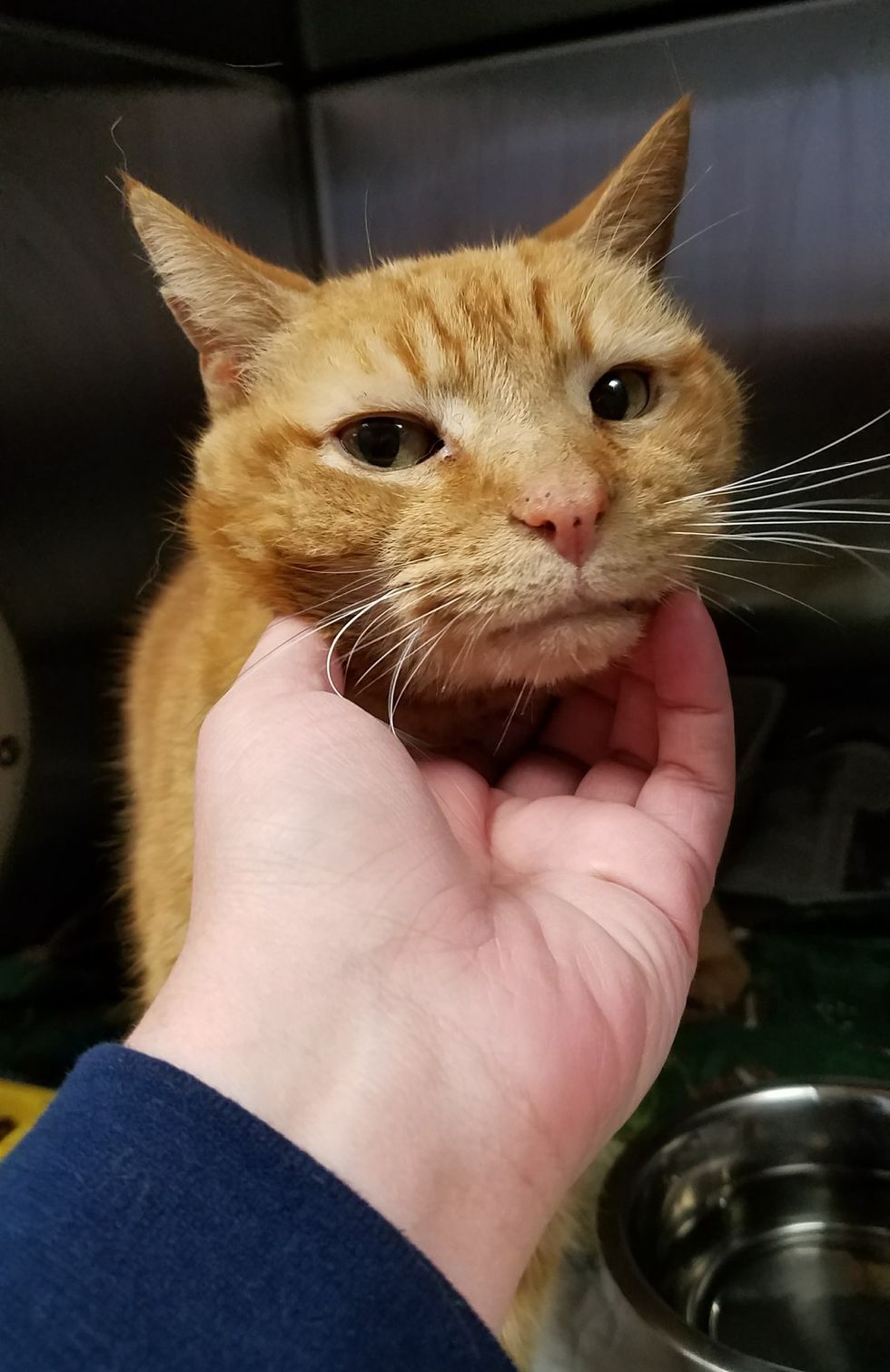 Kellie Wester
A 17-year-old ginger cat was brought to the SPCA's attention a few days ago. He was surrendered to Harnett County Animal Services (in North Carolina) after one of his owners passed away and the wife had to enter a care facility.
"It was this cat that a volunteer let us know about and initiated this particular rescue," Tara Lynn of SPCA of Wake County told Love Meow.
When they arrived at the shelter on Wednesday, they knew that they had room to potentially take in more animals. Soon they discovered two other cats that needed rescue, and one of them just had four kittens.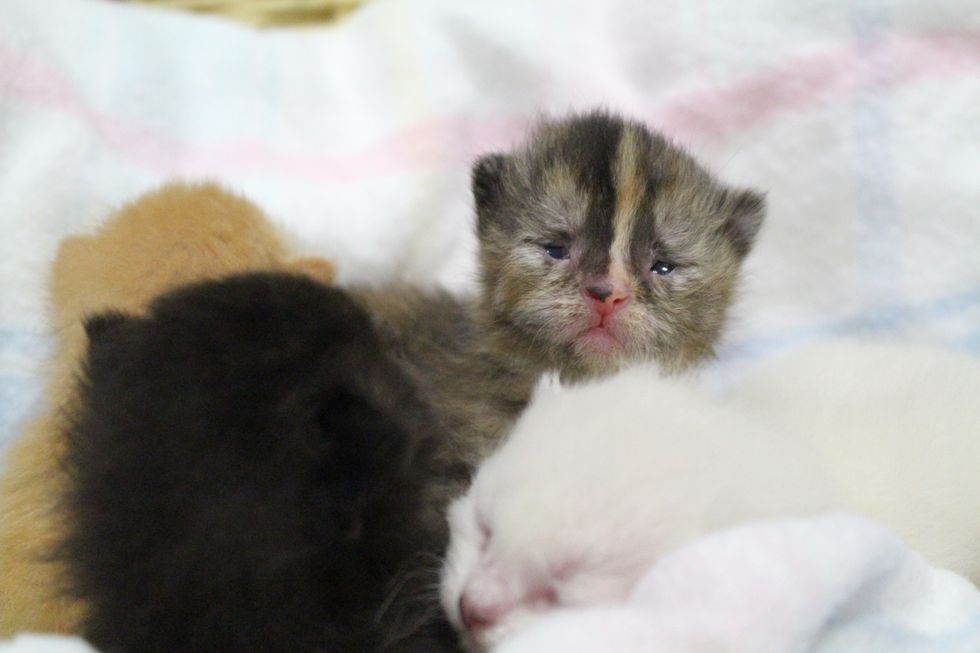 SPCA of Wake County
The cats were very friendly and eager for attention.
The mama cat was kneading on a blanket, purring up a storm. She didn't mind her kittens being handled by rescuers.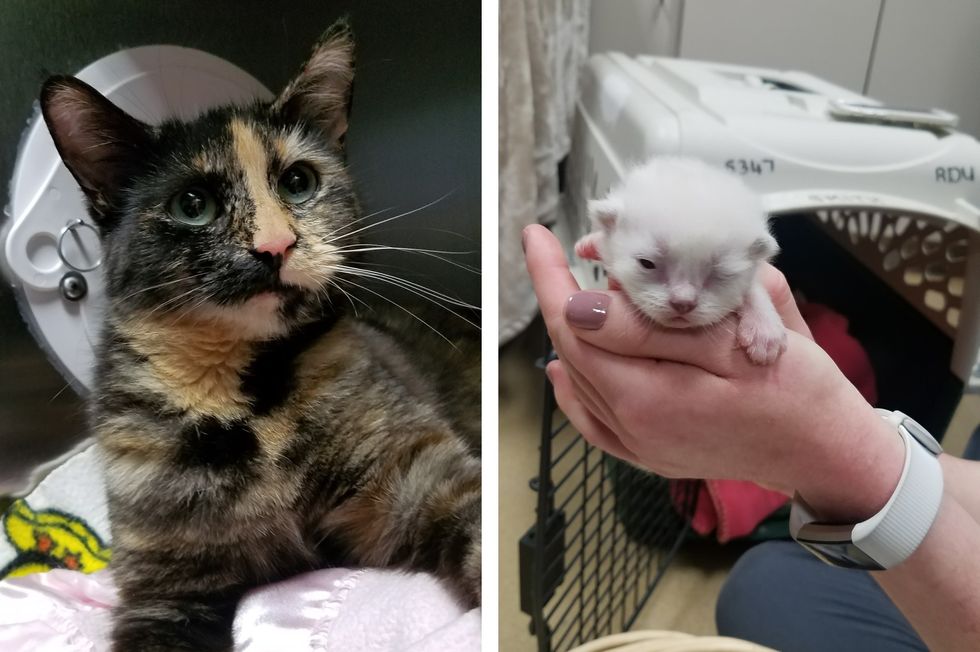 Kellie Wester
"The staff then joked that they also had two ducks who needed help," the SPCA added.

When they were taken to meet them (an adult duck and a tiny duckling), they simply couldn't say no.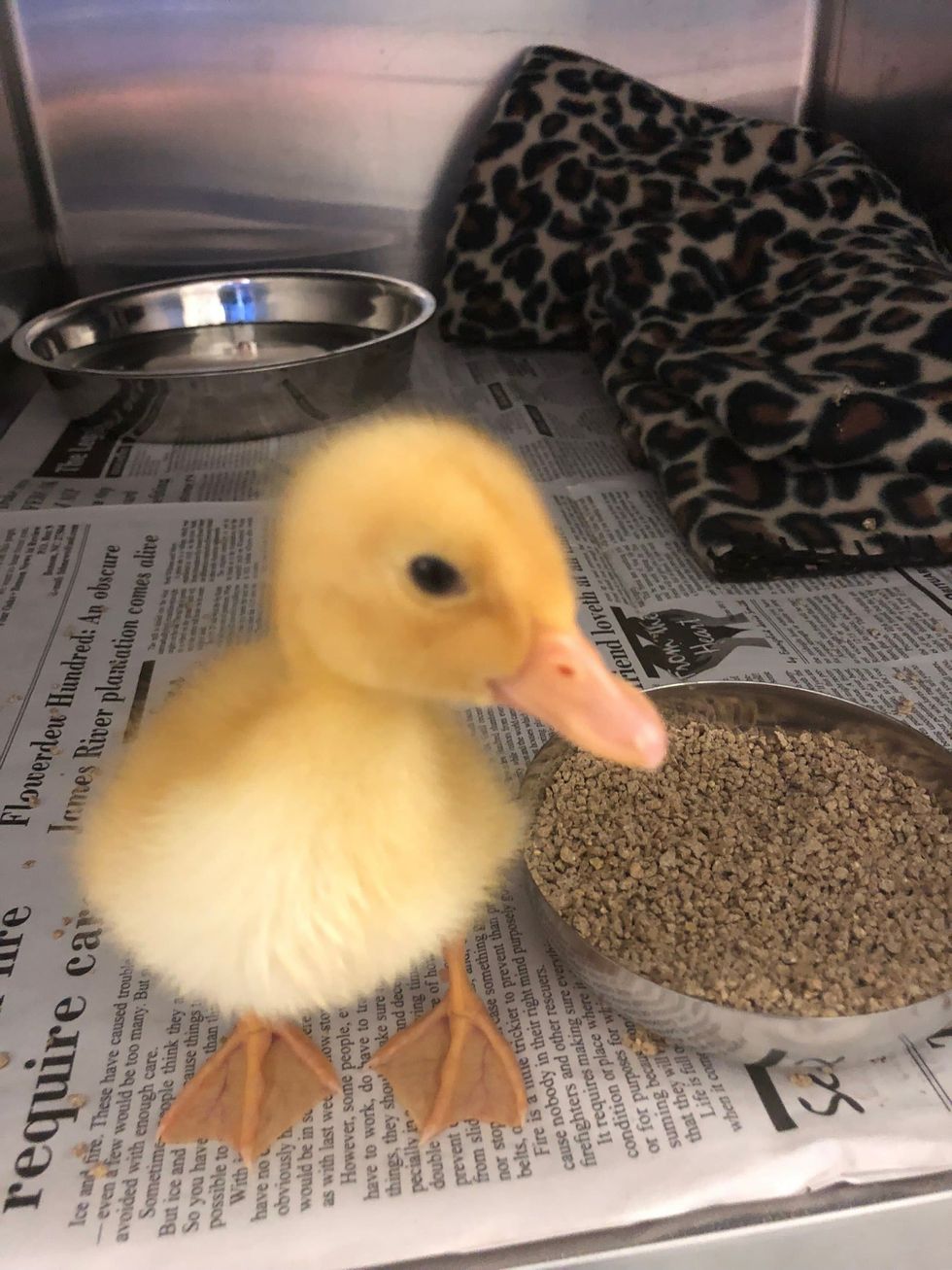 Kellie Wester
"The duckling and newborn kittens were all very relaxed. When we put them near each other, the duckling seemed interested. He kept tilting his head and looking down at them," Tara told Love Meow.
"The kittens seemed to consider him as just another warm kitten to snuggle with."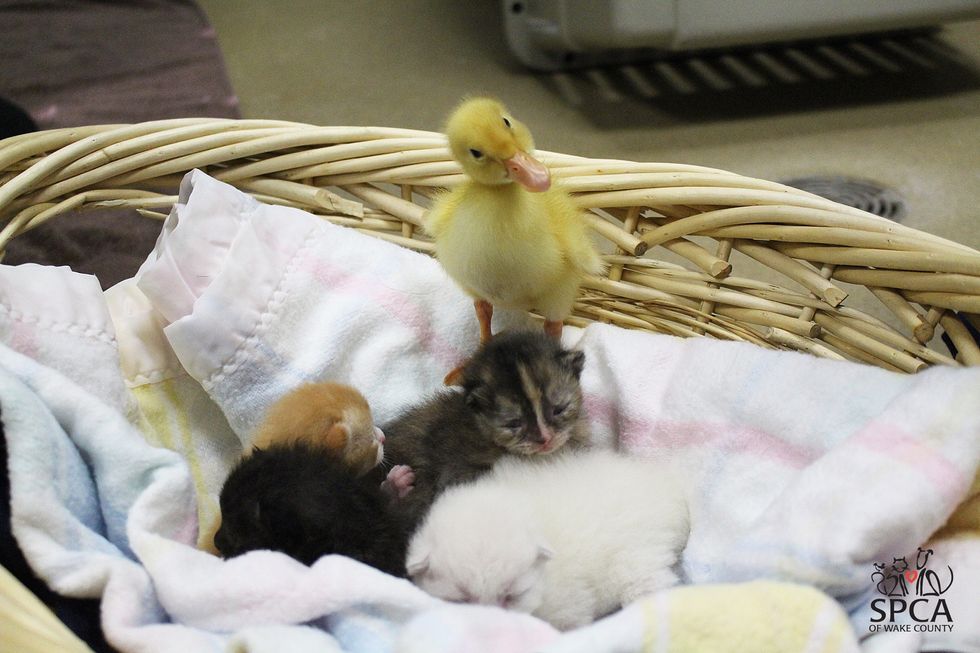 SPCA of Wake County
Lauren, Animal Care Specialist of SPCA, was able to work out the details of how many animals they would be able to transfer and arranged transport with help from volunteers and partners. They ended up finding more room for four puppies as well.
The kittens were just a few days old with eyes still closed. The duckling decided to stand in their basket, hanging out with the feline babies.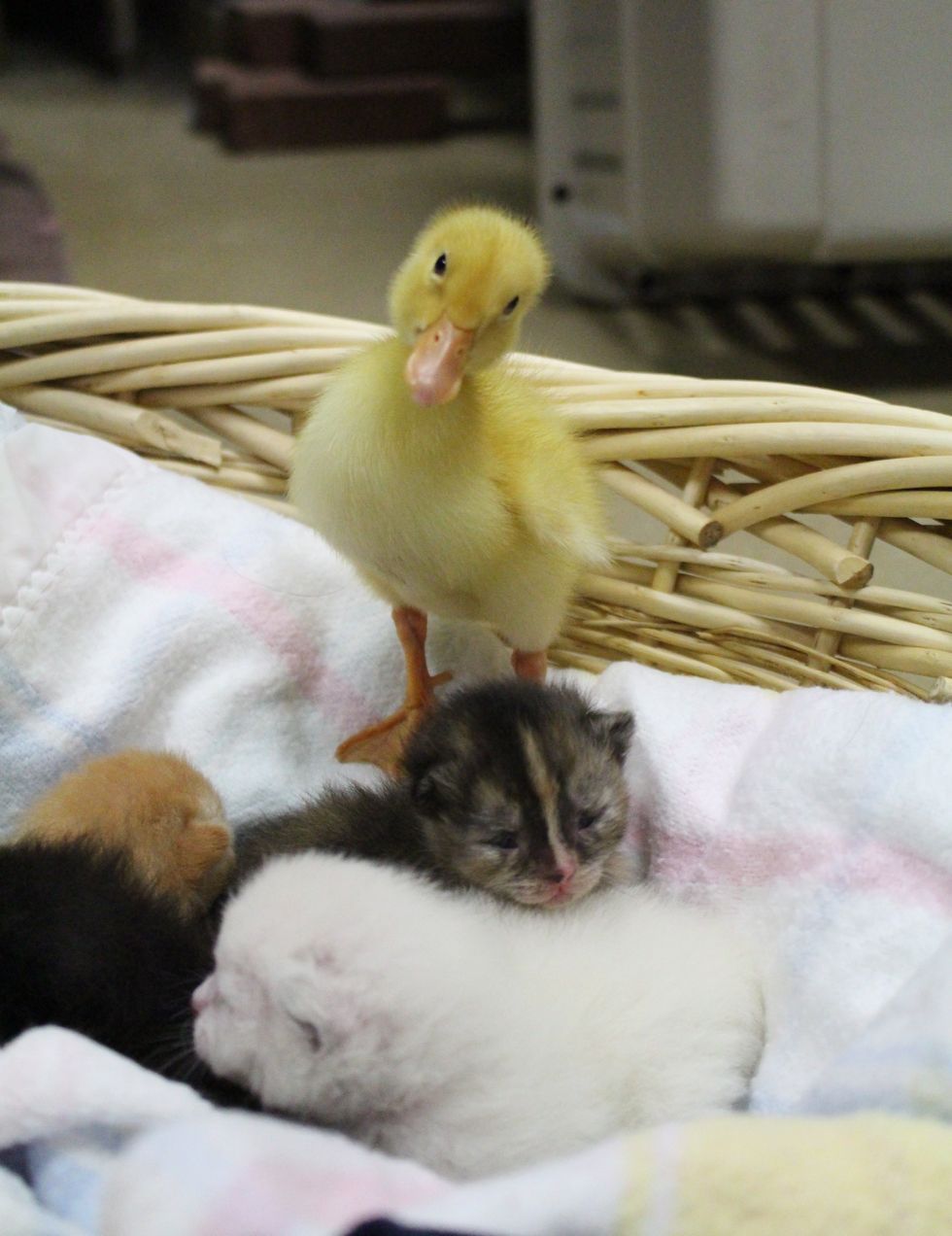 SPCA of Wake County
Kellie Wester, a rescuer for community cats in Raleigh, North Carolina (My Friendly Ferals) offered to transport the adult duck to the vet as he had an upper respiratory infection.
"He has been transferred over to the rehab facility where he will get all of the care that he needs," Kellie told Love Meow.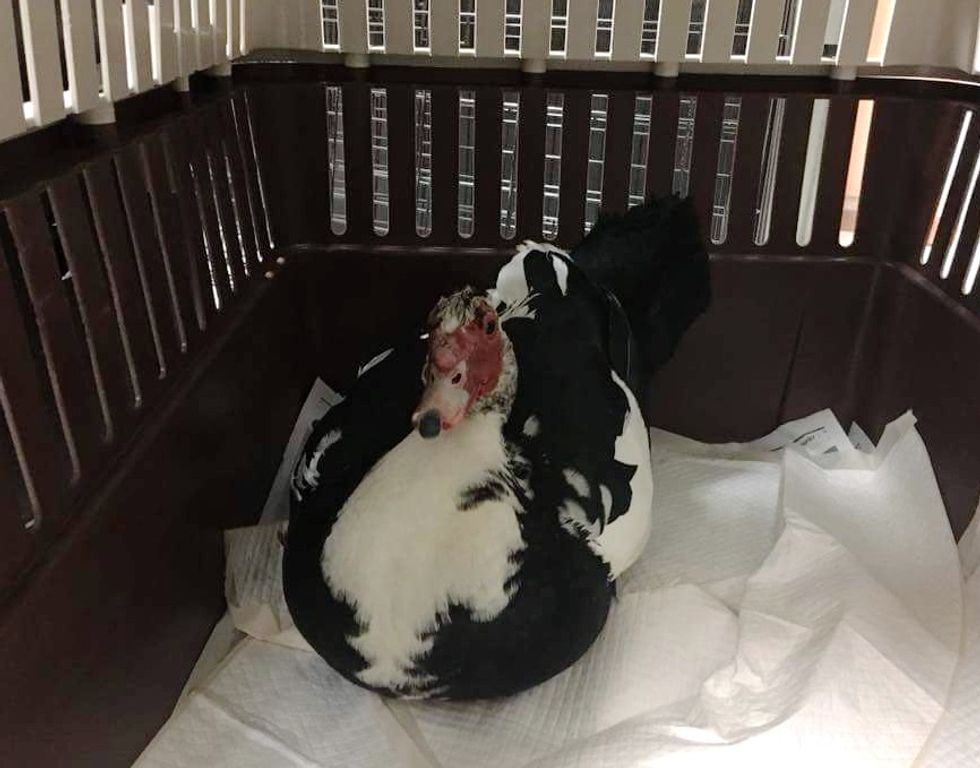 SPCA of Wake County
The mother cat and her kittens have been placed in foster care until they are ready to find their forever homes.
"Things were happening by the minute, and we are so grateful for our supporters, fosters and shelter partners like Harnett County for being able to come together to make moments like this happen," Tara told Love Meow.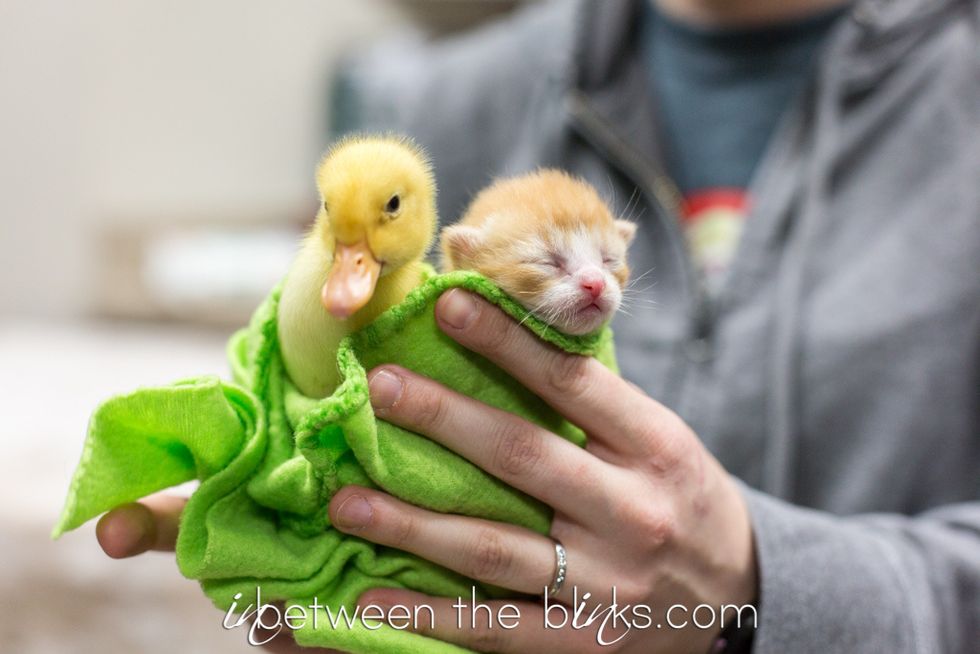 SPCA of Wake County
The SPCA of Wake County makes sure that every animal they take in, gets the care they need and a chance at a better life.
"The ducks already had homes lined up. When the kittens are big enough, they'll be spayed/neutered and go up for adoption. Some of the puppies are already available for adoption," Tara told Love Meow.
"The others are just waiting for spay/neuter surgery. An adopter has already expressed interest in one of the other adult cats."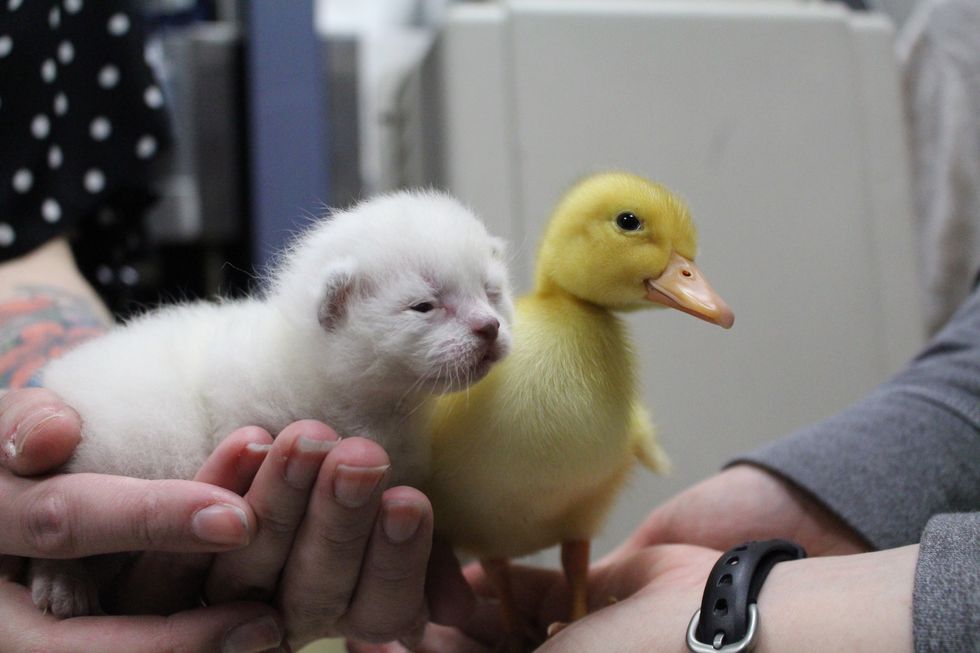 SPCA of Wake County
The rescue mission to save a 17-year-old cat turned into a total of 13 lives saved that day.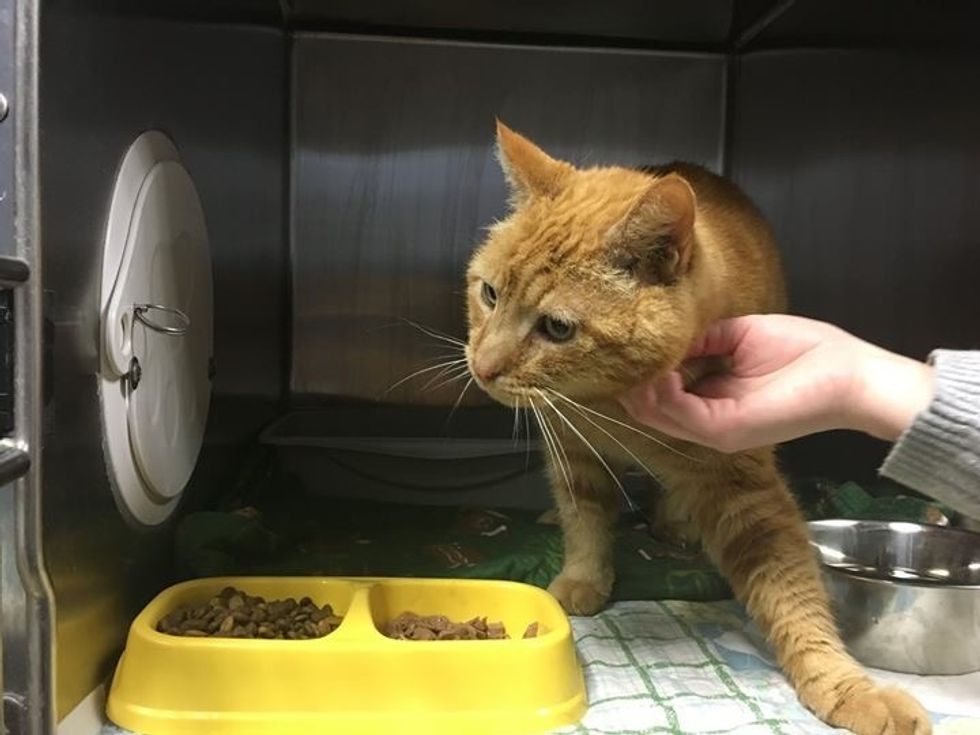 SPCA of Wake County
Follow SPCA of Wake County on Facebook. If you would like to support their rescue efforts, click here to see how you can help.
Watch these adorable animals in this video:
Share this story with your friends.
Related story: Woman Asks Shelter for the Least Adoptable Cat and Finds Grumpy Kitty Waiting for Her