These two cats had never met until they were rescued and taken into a local shelter in Indiana. They were both found pregnant and expected to have babies soon.
Meet Jessie and Esther!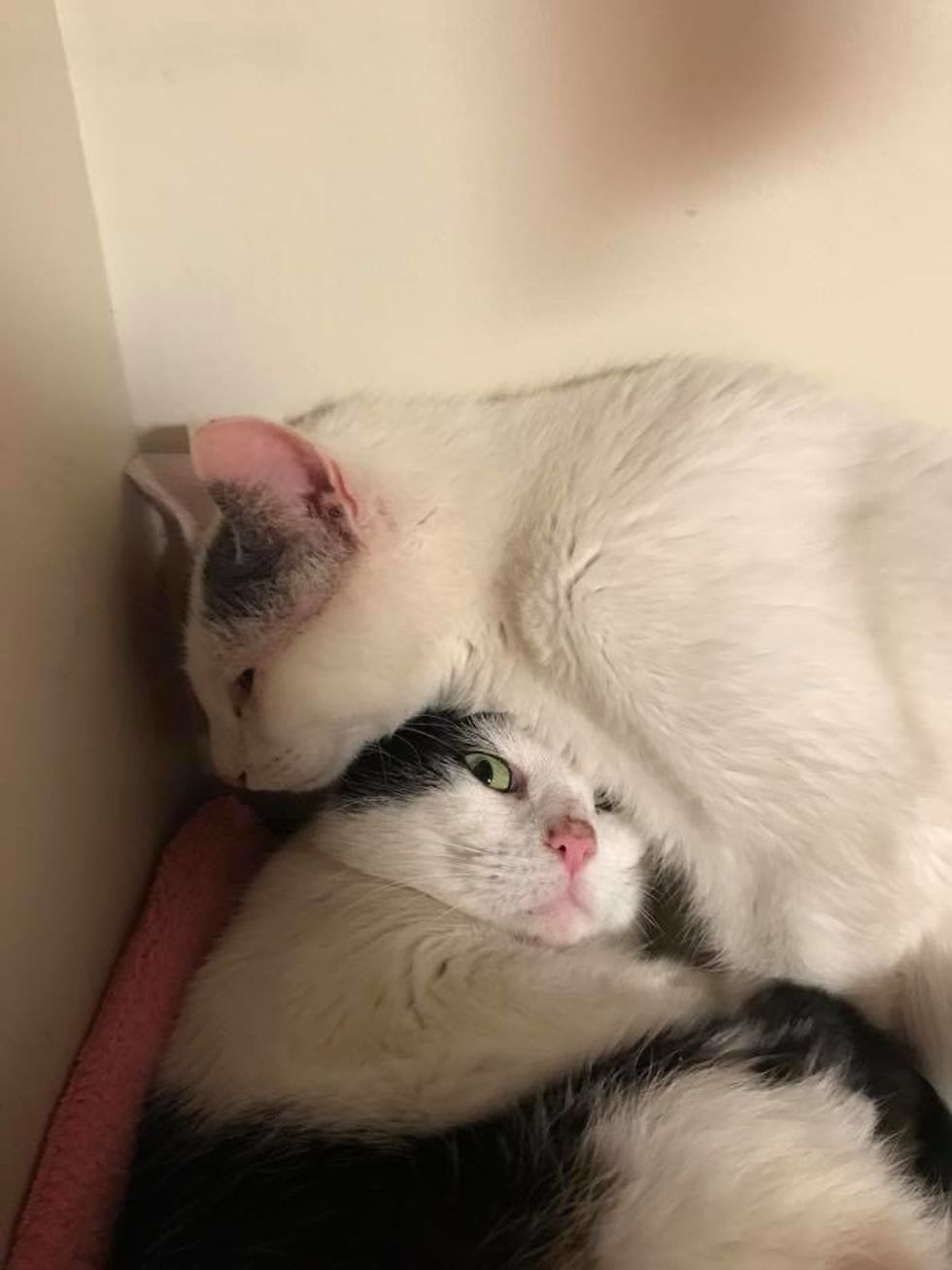 "Not everyone can walk through life alone. Be someone's emotional comfort through pain." Here Kitty Kitty Rescue
Before they came to Here Kitty Kitty Rescue in Elkhart, Indiana, the two kitties lived separate lives, wandering the streets as strays.
They were placed in the same birthing suite where they were cared for by volunteers. During the first week, they were roommates, but were not particularly bonded. However, everything changed when Jessie went into labor.
Esther had her kittens first last week, and when it was Jessie's turn, she turned to her roommate and snuggled up to her for some much-needed comfort.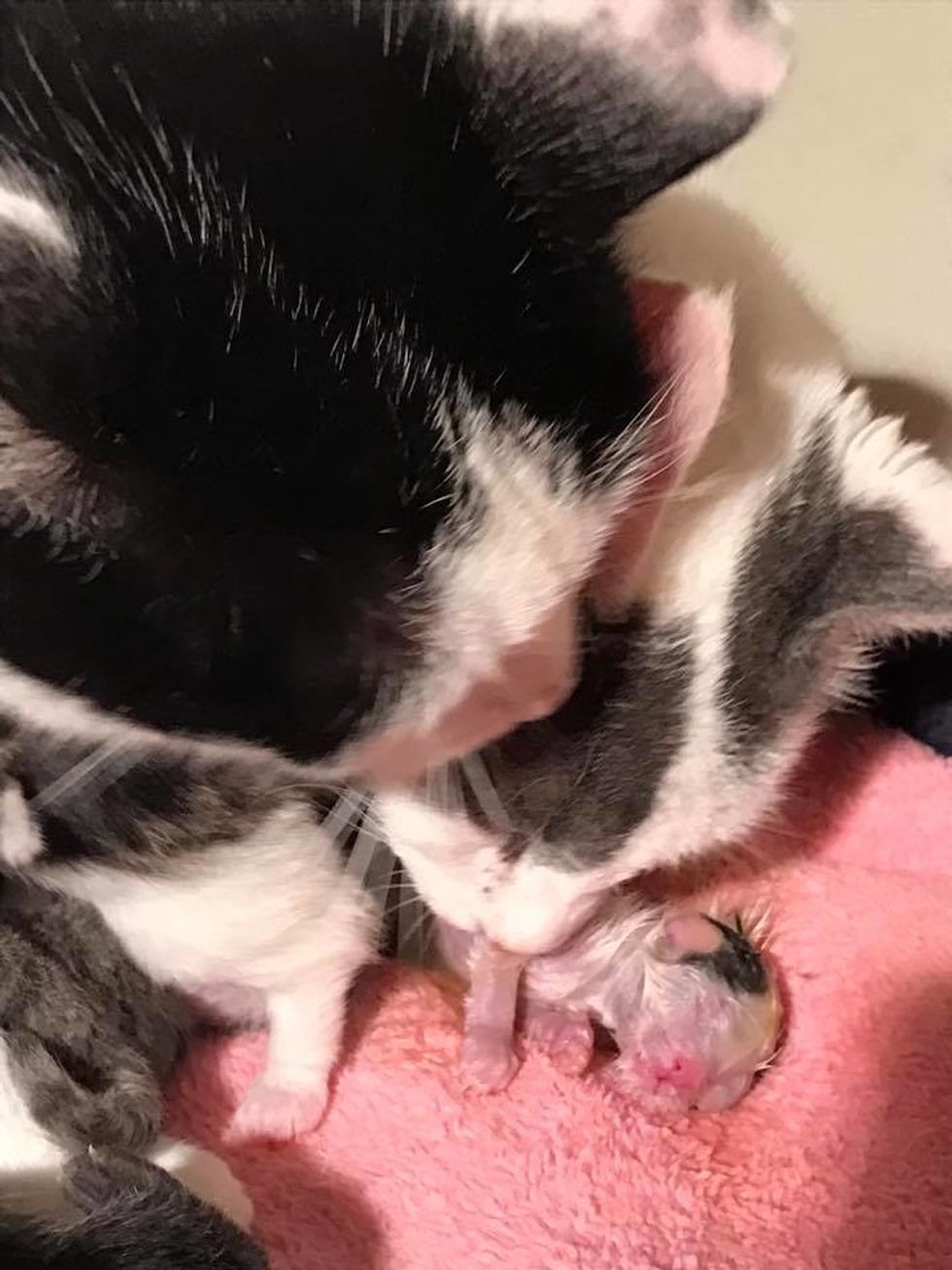 Here Kitty Kitty Rescue
"She just walked up to the first momma who already had her babies and put her head down as if to say, 'my contractions are hurting me,' and mama Esther licked the top of her head to comfort her," Jennifer Gillispie, founder of Here Kitty Kitty Rescue, told Love Meow.
Jessie lay down next to Esther and proceeded to birth her kittens. Esther stayed by her side during the entire process and even helped wash the newborns.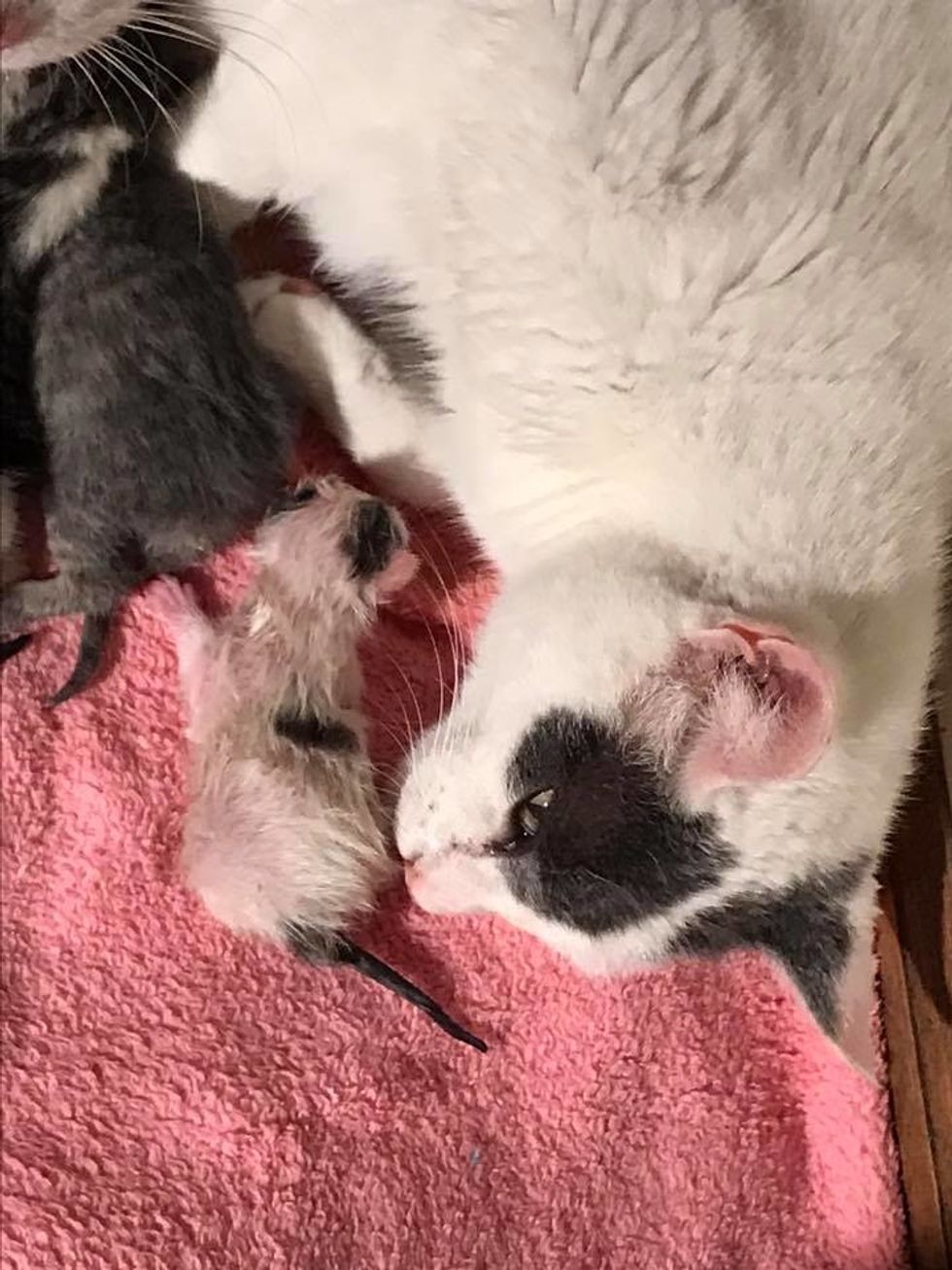 Here Kitty Kitty Rescue
After successfully giving birth to four healthy kittens, the two mamas decided to stay together along with their combined nine babies.
The two mamas became inseparable friends.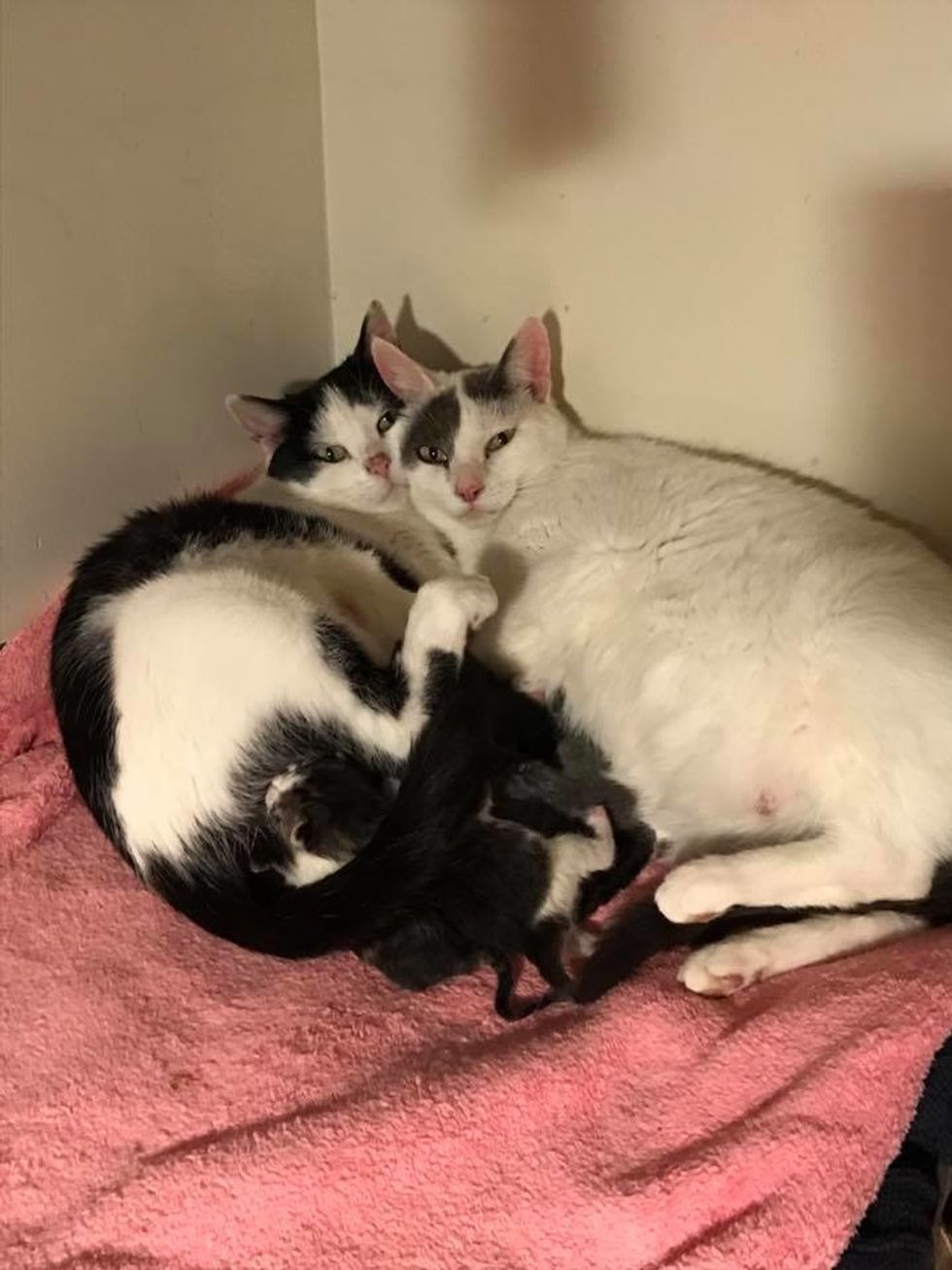 Here Kitty Kitty Rescue
Jessie and Esther who had been abandoned, found each other by the same fate.
"They should have been indoors to be loved and they should have been spayed. This is their last litter. No more abandoned, starving babies of being born outdoors to fend for themselves and make more babies!"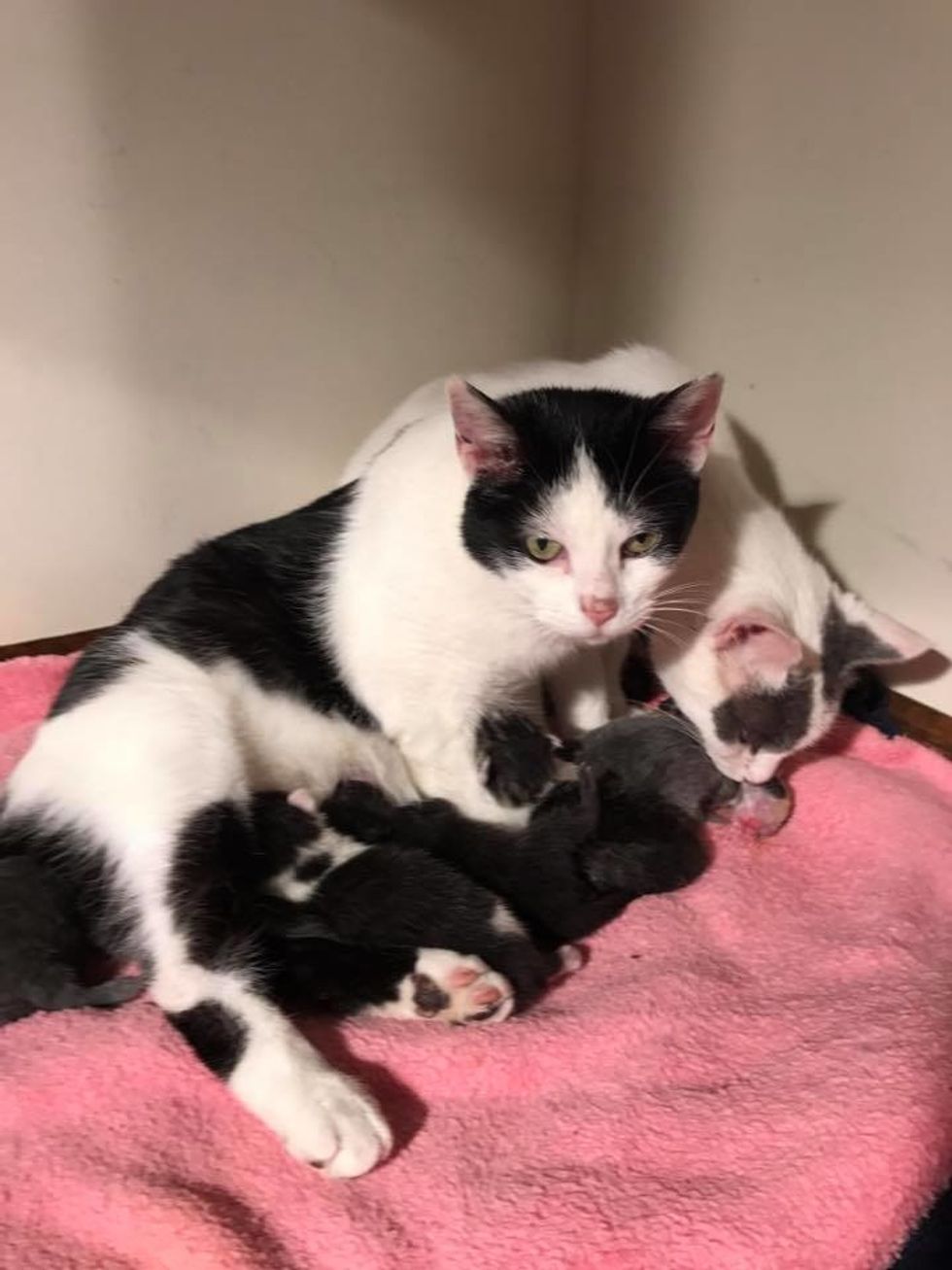 Here Kitty Kitty Rescue
Mama Jessie and Esther are doing well. "All nine babies are cohabiting as well. It is one big pile of kittens," Jennifer told Love Meow.
Volunteers tried to give Jessie her own nursery pen, but she preferred sharing one with Esther. "I tried to separate the litters but the momma always brought them back."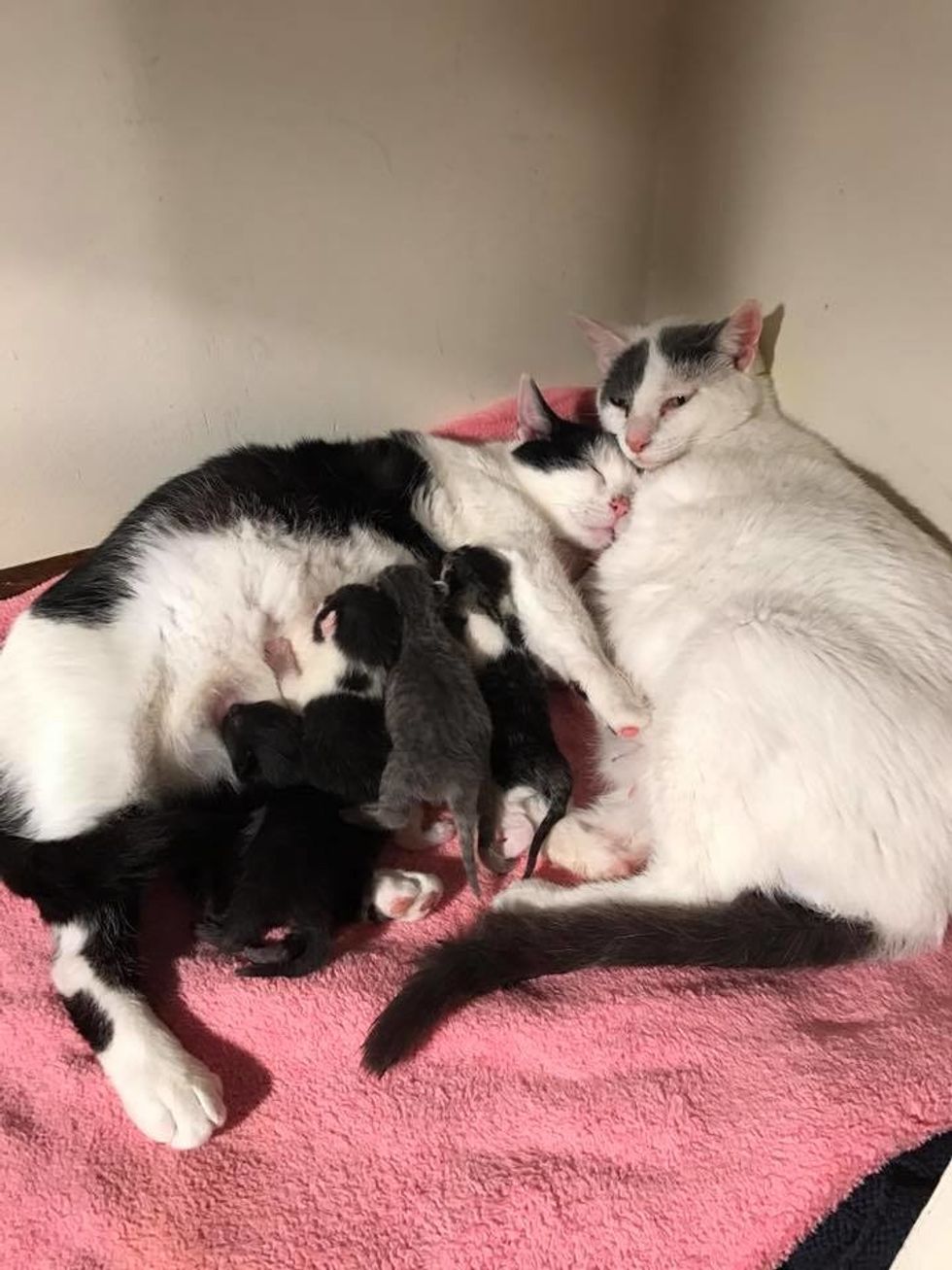 Here Kitty Kitty Rescue
Now they are nursing both litters together and love them all the same. When Jessie needs a break to replenish herself, Esther is there watching the kittens.
"They are taking care of each other's babies. It's so cute."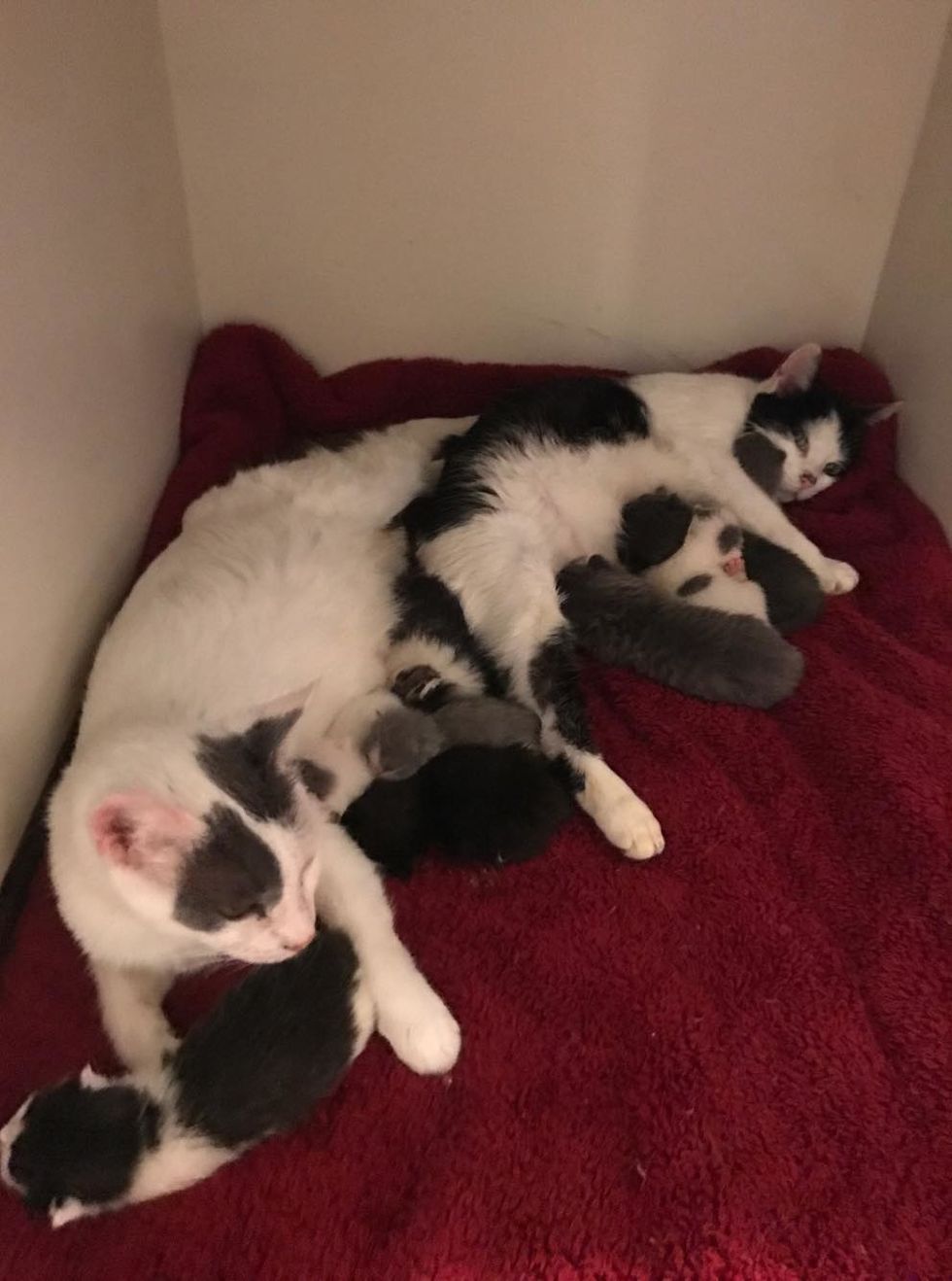 Here Kitty Kitty Rescue
Once the kittens are big enough, they will be spayed/neutered and put up for adoption.
As for now, the family of 11 are purring up a storm at their nursery room, feeling happy and loved.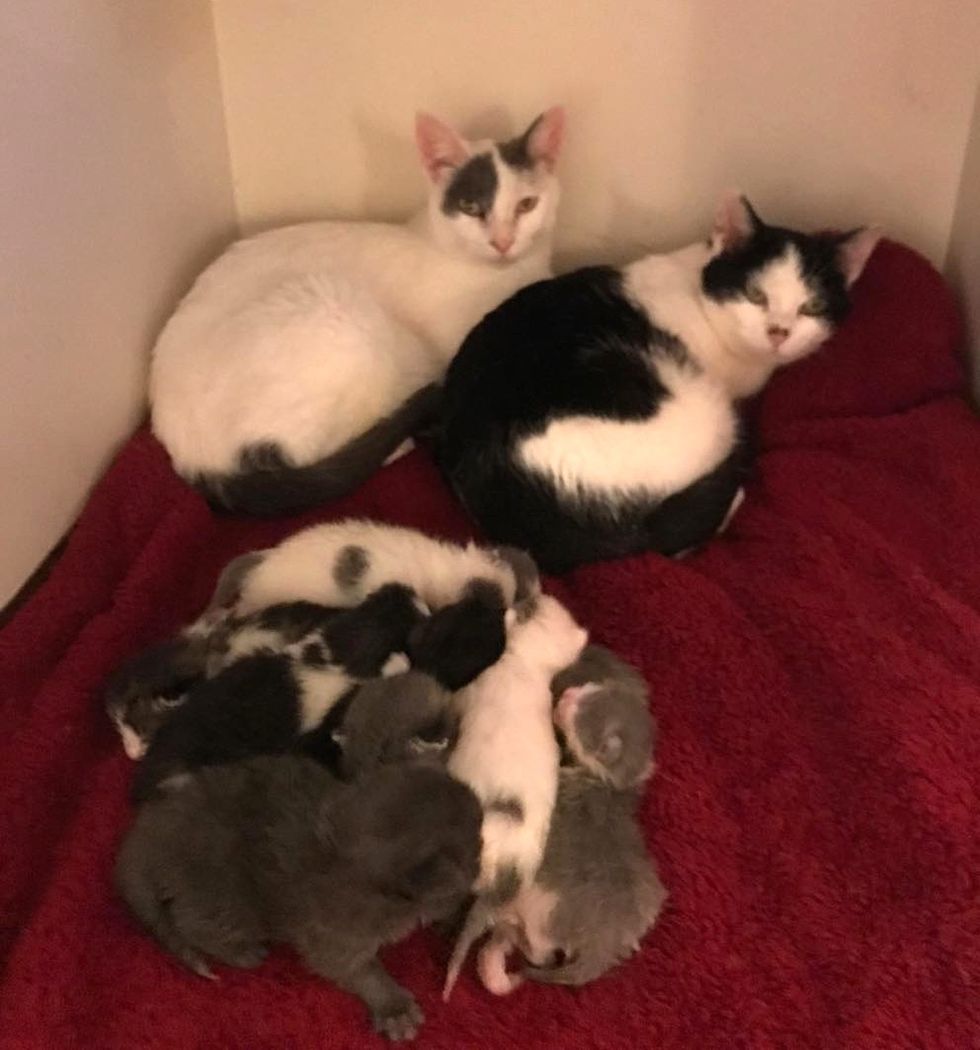 Here Kitty Kitty Rescue
Share this story with your friends. Follow updates on these kitties at Here Kitty Kitty Rescue on Facebook. If you would like to support their rescue efforts, click here to see how you can help.
Related story: Kitten Born 4 Days After Others, Never Leaves Cat Mother's Side, Now 4 Months Later