This beautiful senior cat has some unusual markings, but when he was born, he looked quite different. More than a decade ago, his coat was of charcoal coloring, but over the years, it has changed.
Meet Neptune the cat!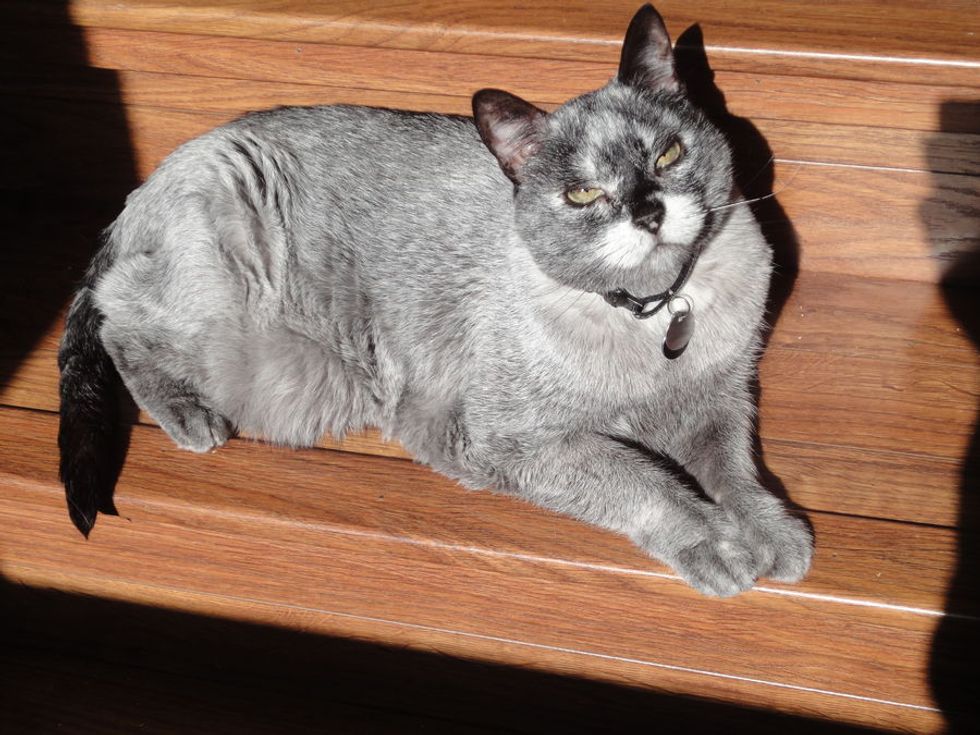 Photo: Karen/tannerke8
When Karen met Neptune at the shelter, he was around 1 year old. "He was much darker then and has gotten gradually lighter since - except for his nose, which is now almost entirely black," Karen said via thecatsite.
"We of course realized that his appearance was changing, but it's hard to appreciate how much without looking at the photos. He doesn't even look like the same cat, really."
Karen was puzzled by the unusual markings, so she reached out to the cat community for clues. Some suggested that the cat may have vitiligo, which is a condition that causes loss of skin pigment.

Neptune back in 2001 right after he was adopted.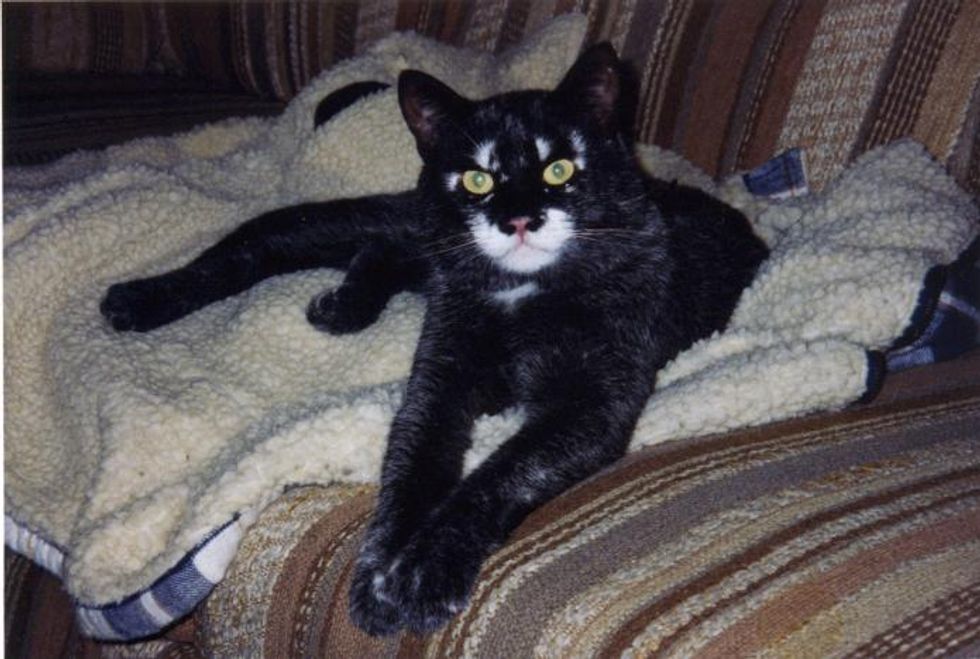 Photo: Karen/tannerke8
"I have noticed about Neptune is that while overall his fur has gotten much lighter, there are two places he has gotten darker," Karen said. "One is his nose. When we got him in 2001 it was entirely pink, but now it is almost entirely black (just a little spot of pink left in it)."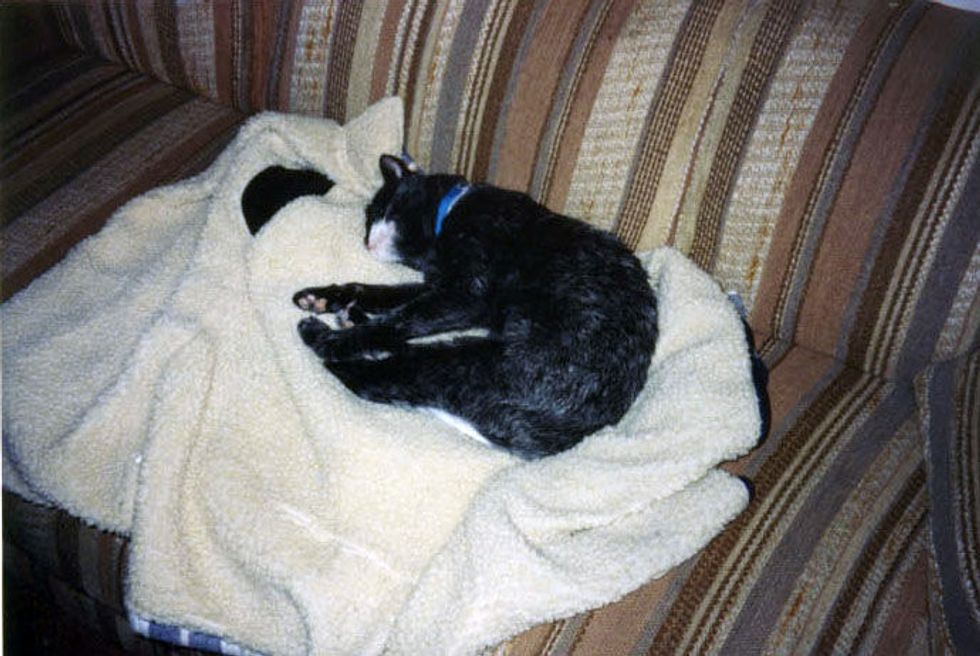 Photo: Karen/tannerke8
"The white 'splotch' on his tail has also been greatly reduced over time. It's really obvious in the early pictures... At any rate he's definitely got something unusual going on with his coloration!"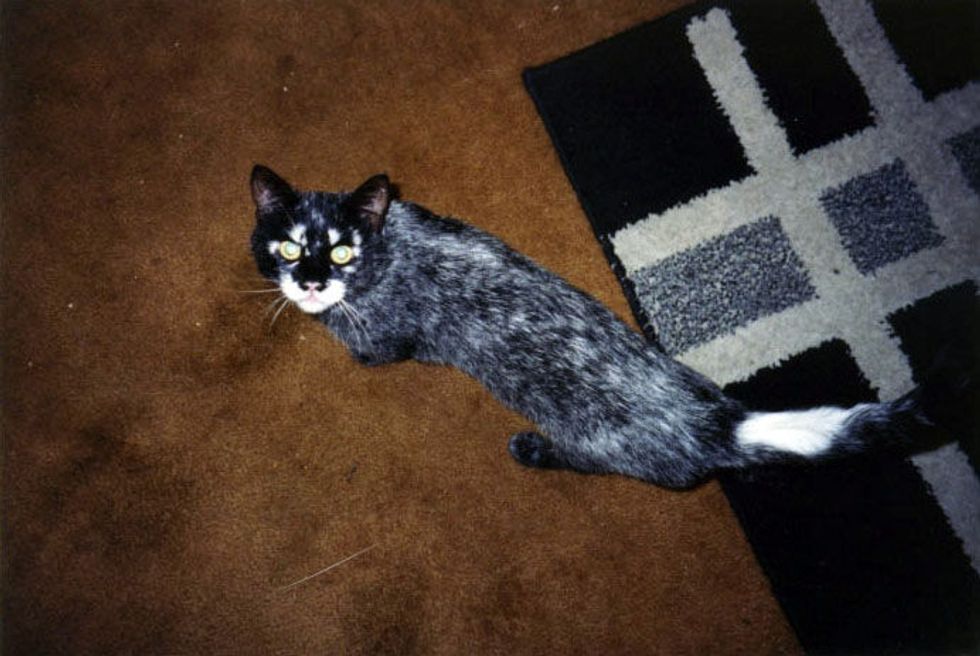 Photo: Karen/tannerke8
"His fur has always been salt-and-pepper, but his appearance has really changed over the years," Karen said.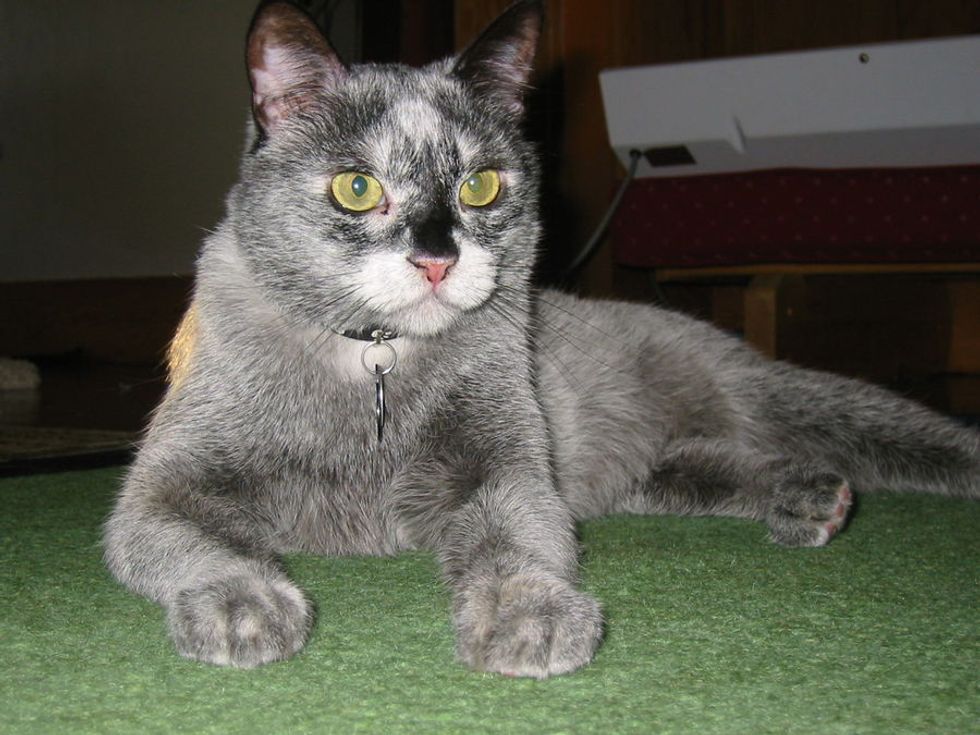 Photo: Karen/tannerke8
"I have never seen another like him, and our vet also says he is quite unusual."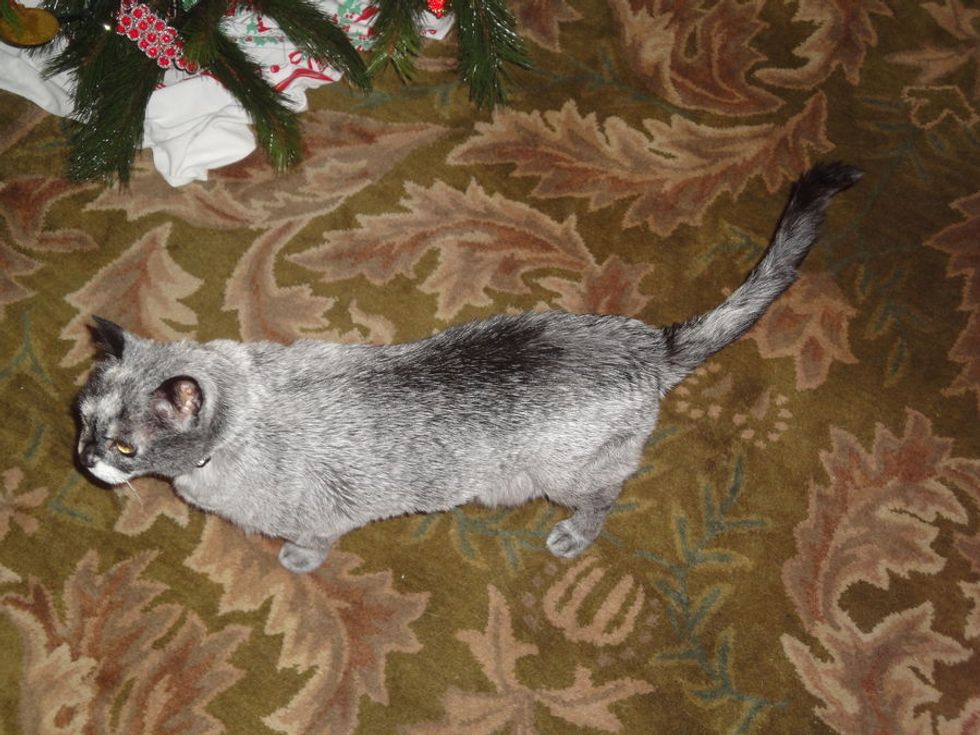 Photo: Karen/tannerke8
Vitiligo is very rare in cats, but when it occurs, it is mostly seen on black cats.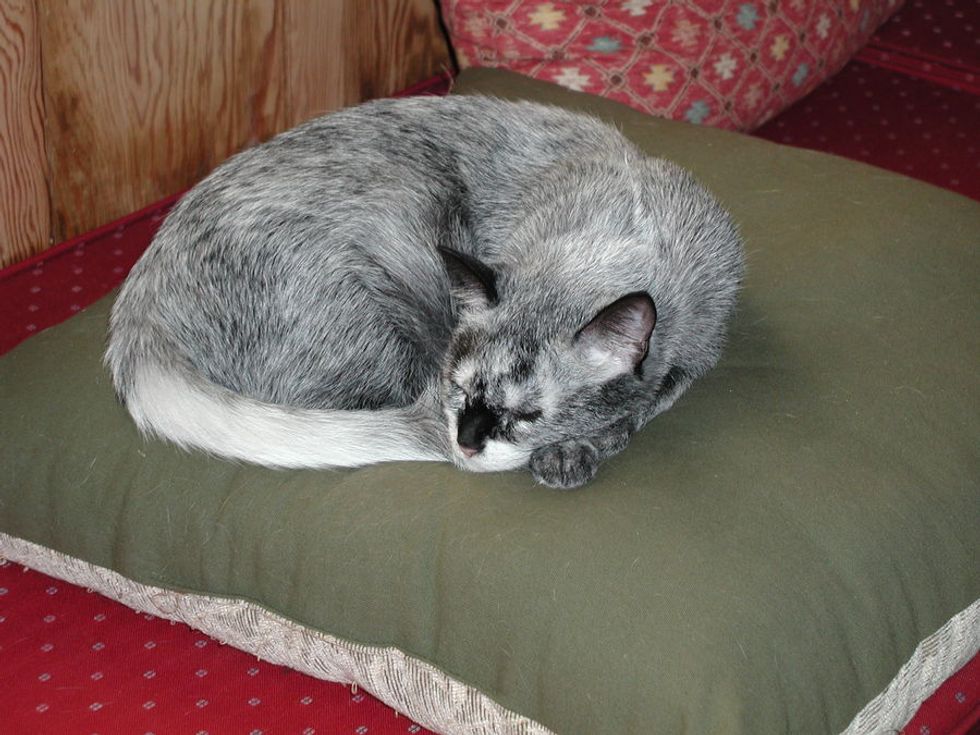 Photo: Karen/tannerke8
Another cat named Scrappy, 18, also shares the same condition. See his story.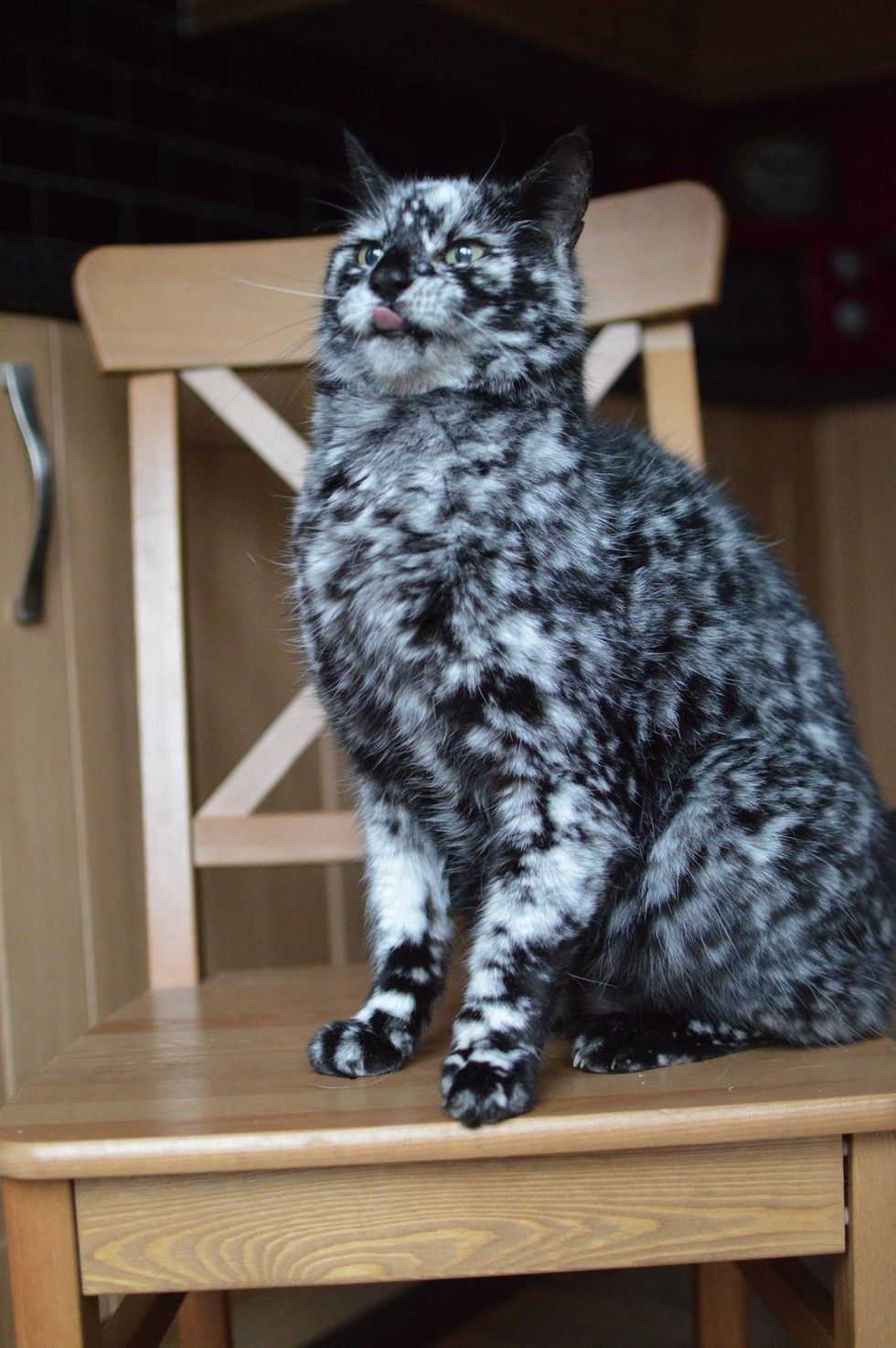 Photo: @seniorscrappy
Share this story with your friends!