This is why I have given up putting up a Christmas tree.
Marmalade and his partner in crime Cole make sure every Christmas they get to play a huge role in this festive holiday. There is no exception this year.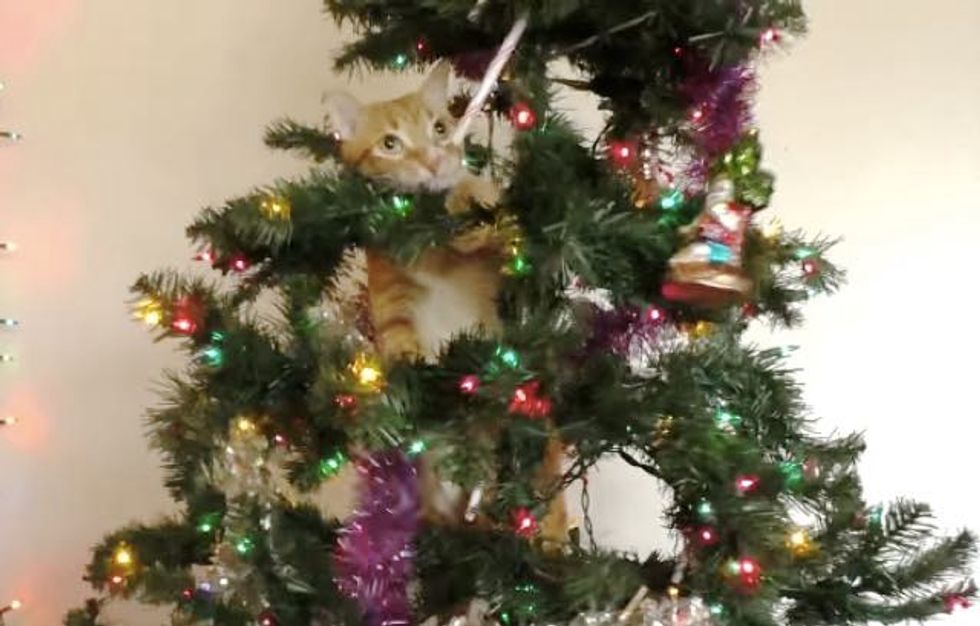 As their humans try to put up the Christmas tree, they are ready to 'help' and 'test' every ornament placed on the tree. Before the decoration is even completed, Marmalade is already half way up tree bending branches and kicking off ornaments that he vetoes.
Watch the full video here: