This rescue kitty used to only spin left and couldn't walk a straight line, but with love and a forever home, it changed everything.
Meet Verasen the cat!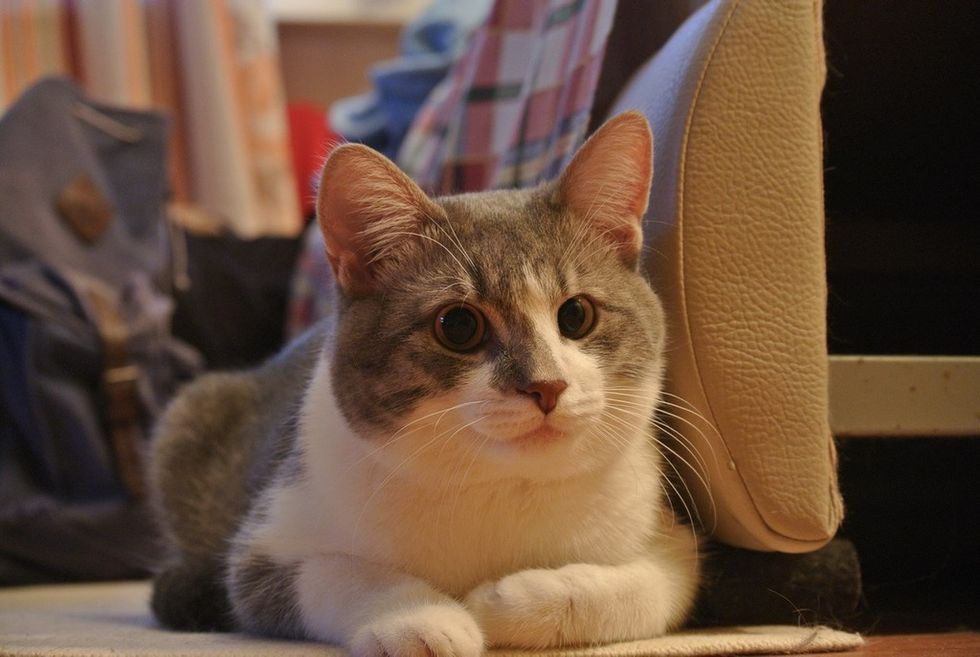 Photo: Moorzilko
A little white and gray kitty was found on the side of the road with injuries. A kind woman picked him up and took him to an animal hospital for help.

They nursed him back to health, but the little guy was left with a neurological issue due to head trauma that caused him to spin left. He wasn't able to walk in a straight line. When his humans found him at the shelter, his little left turn stole their hearts.
"When we adopted him he knew only how to purr and to spin counterclockwise," reddit user Moorzilko said.
They thought little Verasen would spend his entire life being disoriented, but after he moved into his new home, things began to change.
During the first few weeks he walked like he was dancing a waltz, but walls helped him to navigate eventually.
"He found a way to walk straight through his desire to catch toys and to attack people's hands. He now moves almost like all the cats"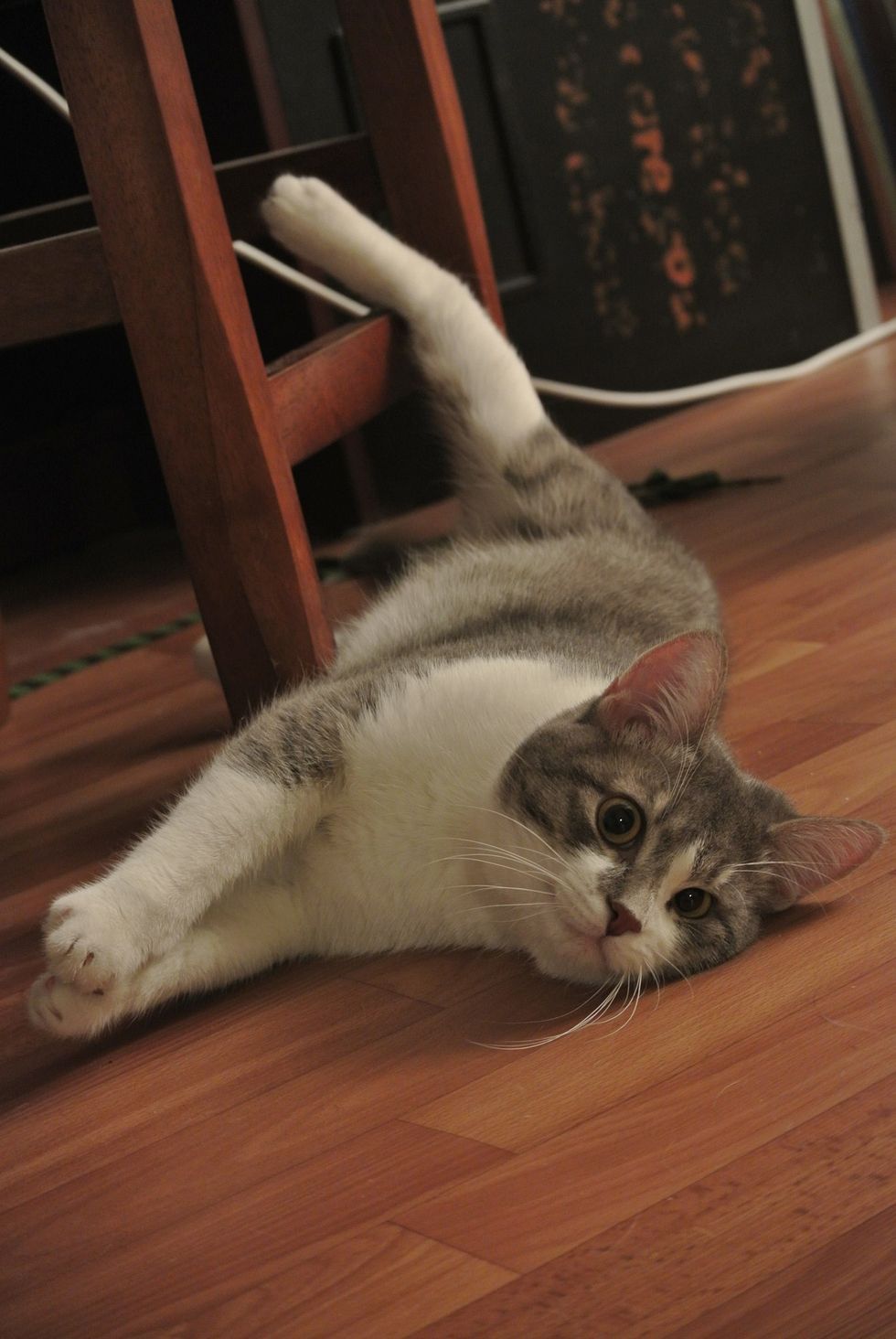 Photo: Moorzilko
Every day Verasen improved a bit and walked a little straighter. With all the cheers and love from his family, the little fur buddy, who used to not be able to keep a straight line, has beat the perpetual left turn.
"He's 2 years old now and lives in a loving family! But he's still the most strange cat I've ever met.

"His habits include: - not eating from the right side of his bowl; - he will bite if you're to the left, but don't think you'll hide on the right side: he'll spin 270° and get you; - ambush attacking ninja style while commenting every move by 'meow'."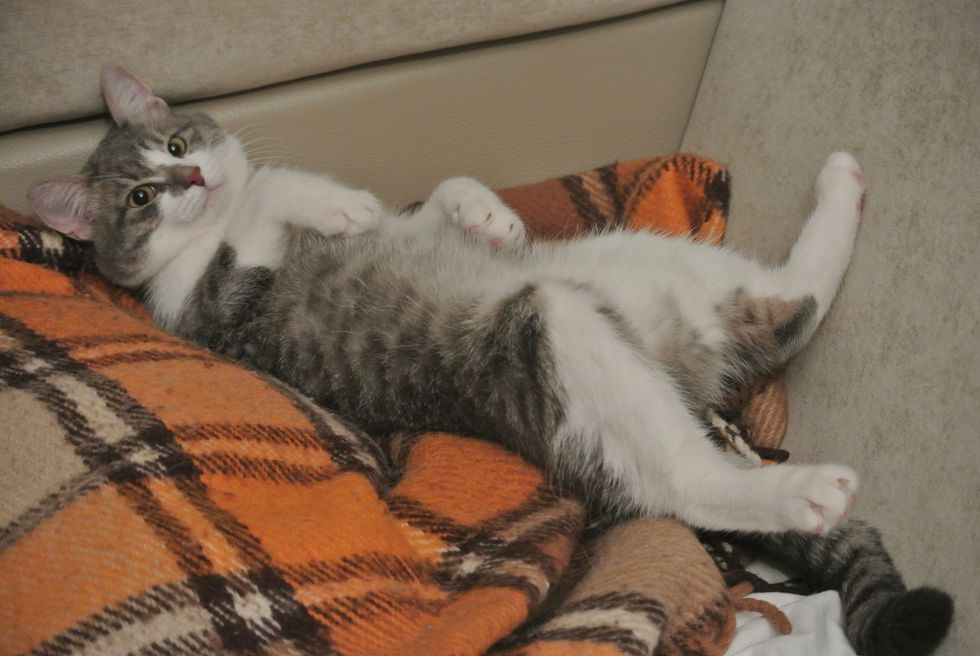 Photo: Moorzilko
"He sits only at the very edge of a chair; - rebooting by spinning 360° every time he gets confused; - he knows that he can miscalculate the jump and fail it, so he always jumps higher than needed.

"He's so loyal that you can't even visit the bathroom at night without him being by your side."
Verasen knows he's loved!
Share this story with your friends.
Related story: Special Needs Kitty with Sad Face Purrs Like Diesel Truck When Taken Out of Shelter