A tiny 10-week-old kitten was rescued from a busy roadway tunnel. The rescue was caught on camera.
The Lost Dogs' Home shares the story on Facebook:
"10-week old kitten, Dodge is counting his nine lives after being rescued from the Citylink Burnley Tunnel late last week. It was close to midnight when the Citylink control room which was monitoring the tunnel noticed a car slow down and come to a complete stop. Upon closer inspection, the control room noticed that the car had discovered a small ginger kitten that had found his way into the Burnley."
"Wasting no time at all, the incident response team arrived at the scene. Dodge was incredibly frightened and covered in grease as he sheltered in the gutter. Scared by the vibration and noise of oncoming trucks, he bolted to hide underneath the incident response team's van. After a bit of a stand-off with the terrified kitten, they were successful in capturing little Dodge, but only after shutting down two lanes of traffic to ensure his safety. With Dodge cradled in their arms they returned to base where they contacted The Lost Dogs' Home."
"Dodge is currently at The Lost Dogs' Home North Melbourne shelter where he will be held as a stray to give his owners the opportunity to find him. If he remains unclaimed Dodge will be looking for a new adopted home early next week. In the meantime, Dodge was reunited today with the staff in the Citylink control room who discovered him on the CCTV footage and can be seen lapping up the attention."
Dodge the kitten was rescued from a busy roadway tunnel by the staff from Citylink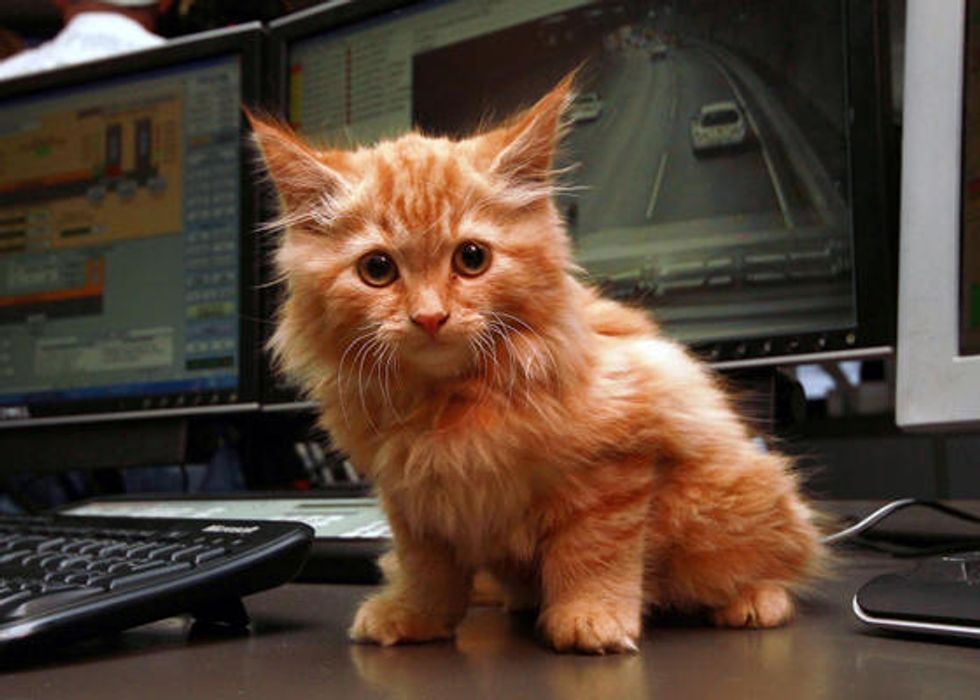 Dodge reunited with Citylink staff that rescued him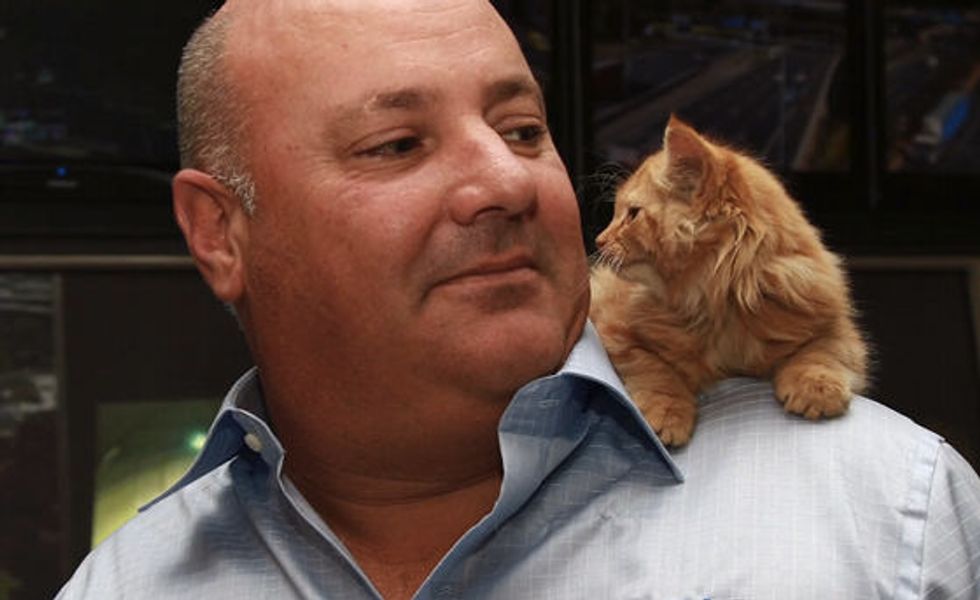 He is now in good hands at The Lost Dogs' Home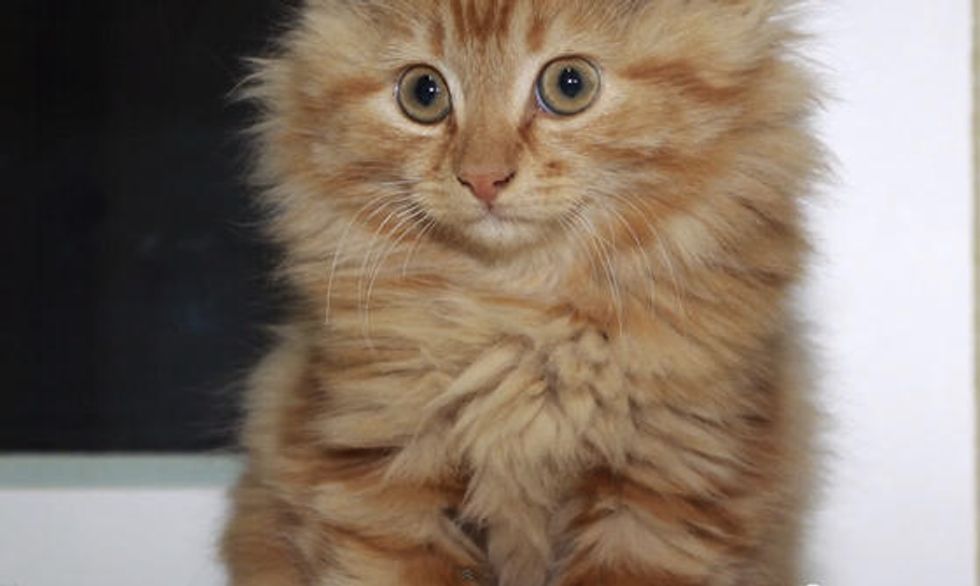 Watch the rescue captured on camera
Updates: Dodge has been adopted!
From LostDogsHome - "I feel like a proud dad," beamed Phil as he patted the little ball of ginger fur in his arms. "I'm just so excited!" This, after all, was no ordinary ball of fur. Phil was chosen from some 300 eager members of the public to take home a very special kitten...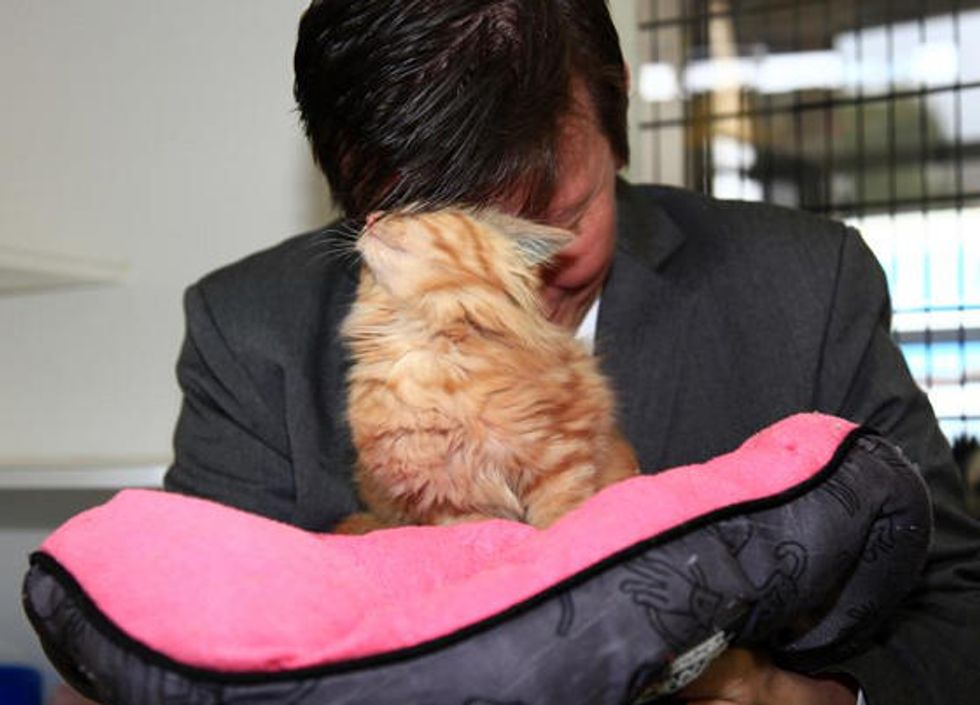 Source: The Lost Dogs' Home.