Elsie, the little calico has made an amazing transformation since she was rescued from a plastic bag inside a shopping cart at a parking lot of a big-box store along with her siblings.
It's hard to believe she's the same kitten. Volunteers at Tenth Life never gave up on her and the rest of the litter, and it's changed her life.
"This little calico's health was tenuous upon entering our care, and when it took a turn for the worse, she had to be whisked to the ER for urgent help. Her body temperature and blood sugar were both dangerously low, and doctors told us she made it just in time," Tenth Life said.
"She has gained more than a half pound while with us, and she's getting stronger every day."
Elsie when she came to Tenth life (left). With help and a lot of love, she started getting better (right)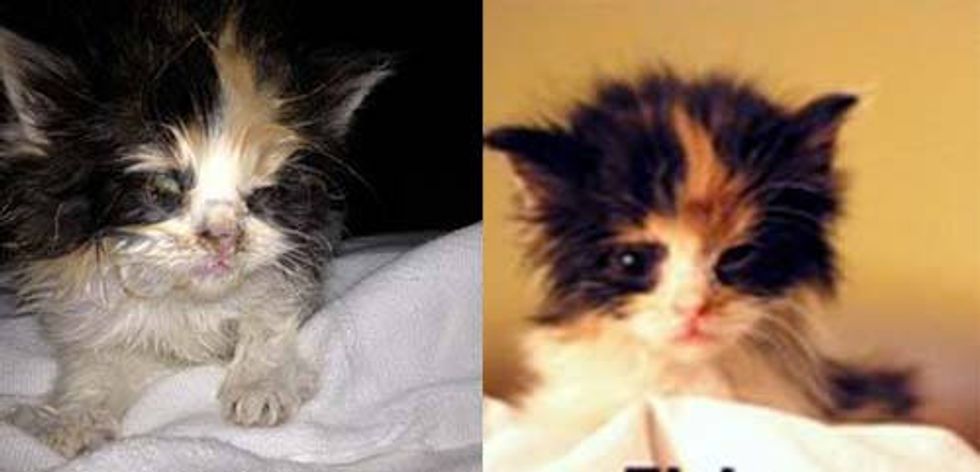 Elsie, photo was taken 2 days ago. She is getting stronger and bigger every day.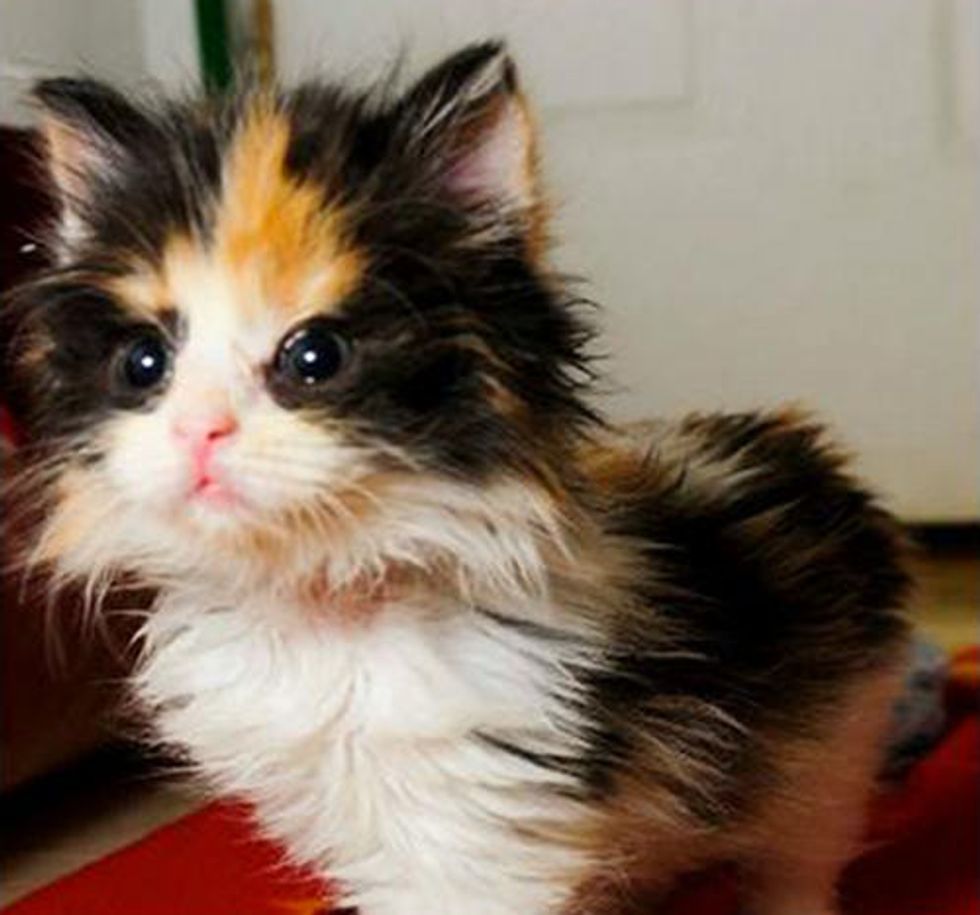 You can help Elsie and her siblings here.
Photos courtesy of Tenth Life (follow them on Facebook).