This fluffy kitty with an underbite was sent to death row due to a health condition but the vet rescued him and fixed him up. While he was at the animal clinic, he found his forever human.
Meet Fang!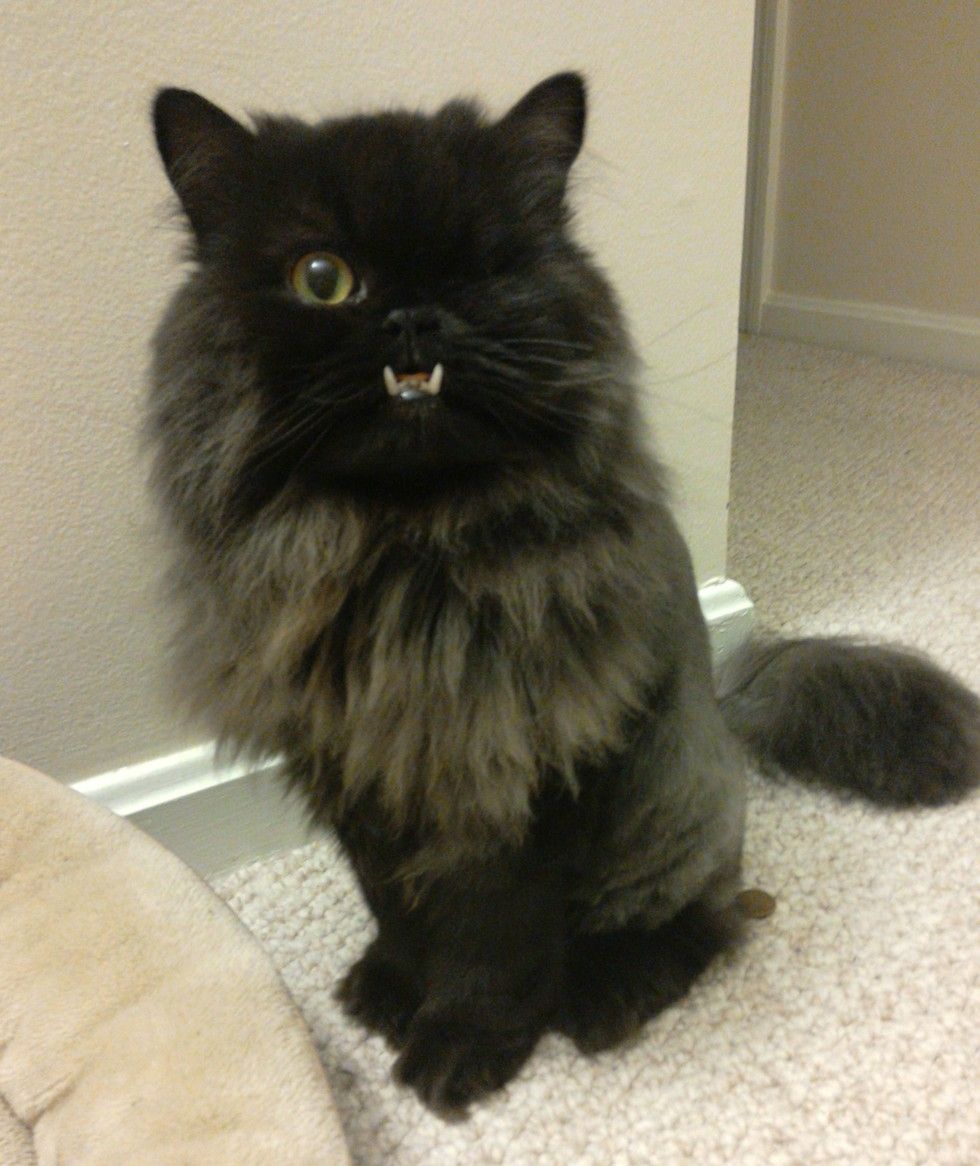 Courtesy of izocu
"I met Fang when I brought an animal from work in for treatment. While waiting for news on that animal they brought Fang out to stretch because he was being boarded in their kennels waiting for surgery on his infected eye," izocu told Love Meow.

"His previous owners were going to put him down for a urinary problem so the vet took him... It was stones and he was put on a prescription diet for a bit to fix it. He's all good now!"

Fang is very friendly to his human friends. "He followed me around before he even knew me... I fell in love with him."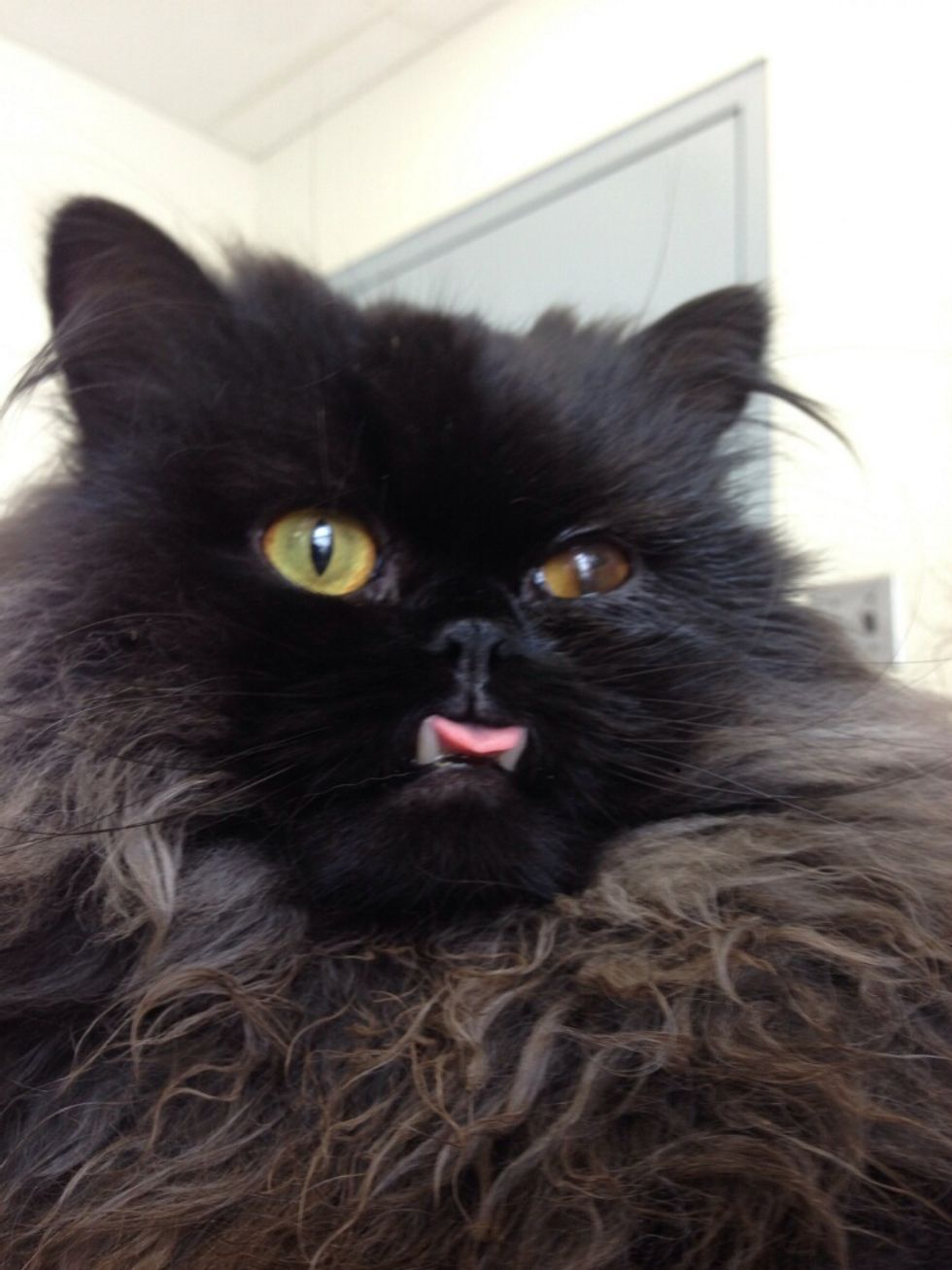 Courtesy of izocu
"He stayed at the vet for a few months while waiting for surgery and I checked in on him frequently during that time. Once he was healed I brought him home," izocu told Love Meow.

Fang has only been without the eye for a couple months now. Having just one eye doesn't slow him down at all.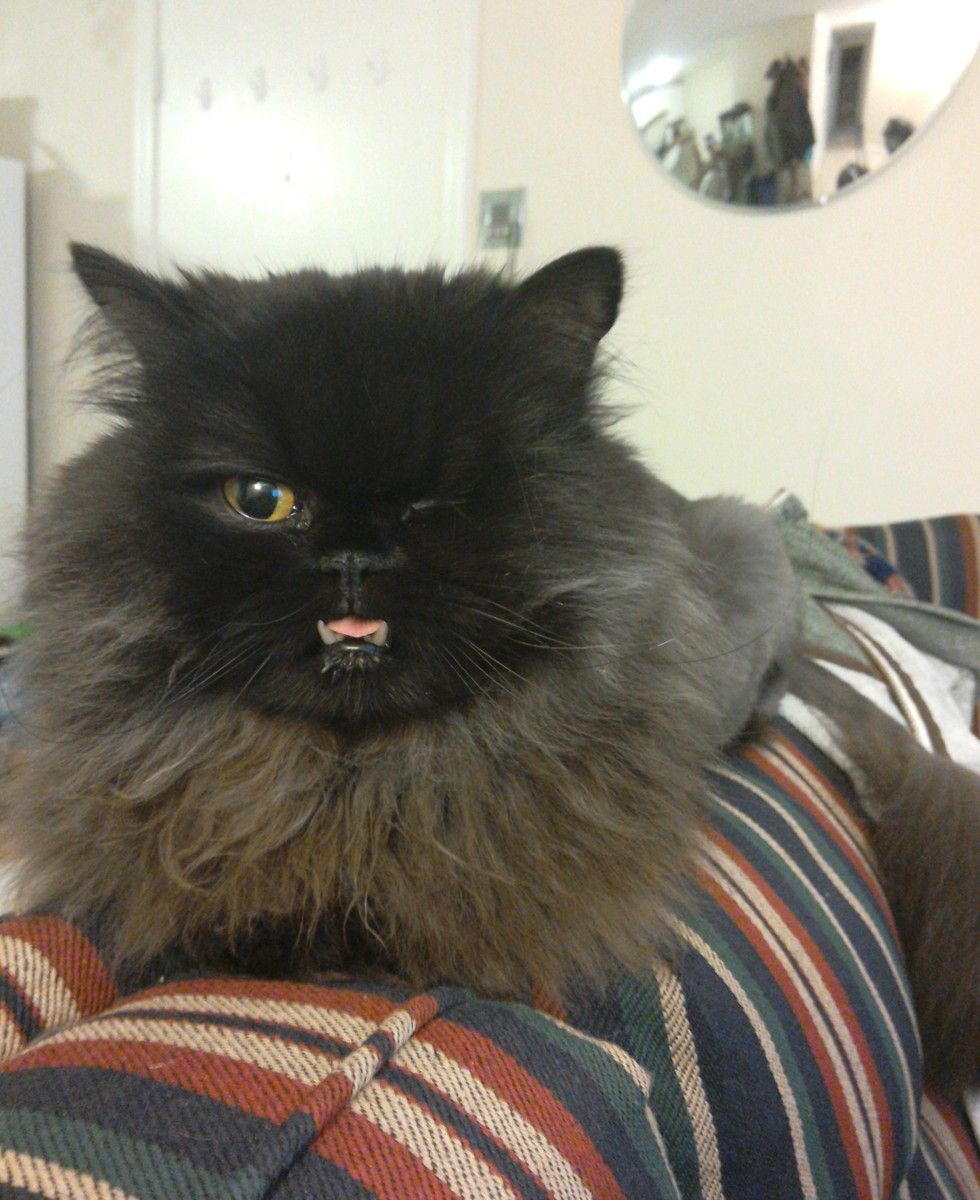 Courtesy of izocu
"The only thing he seems to struggle with is depth perception, as you could imagine. He doesn't really jump gaps, usually taking a careful long reach instead. Still sometimes he messes up and is really embarrassed."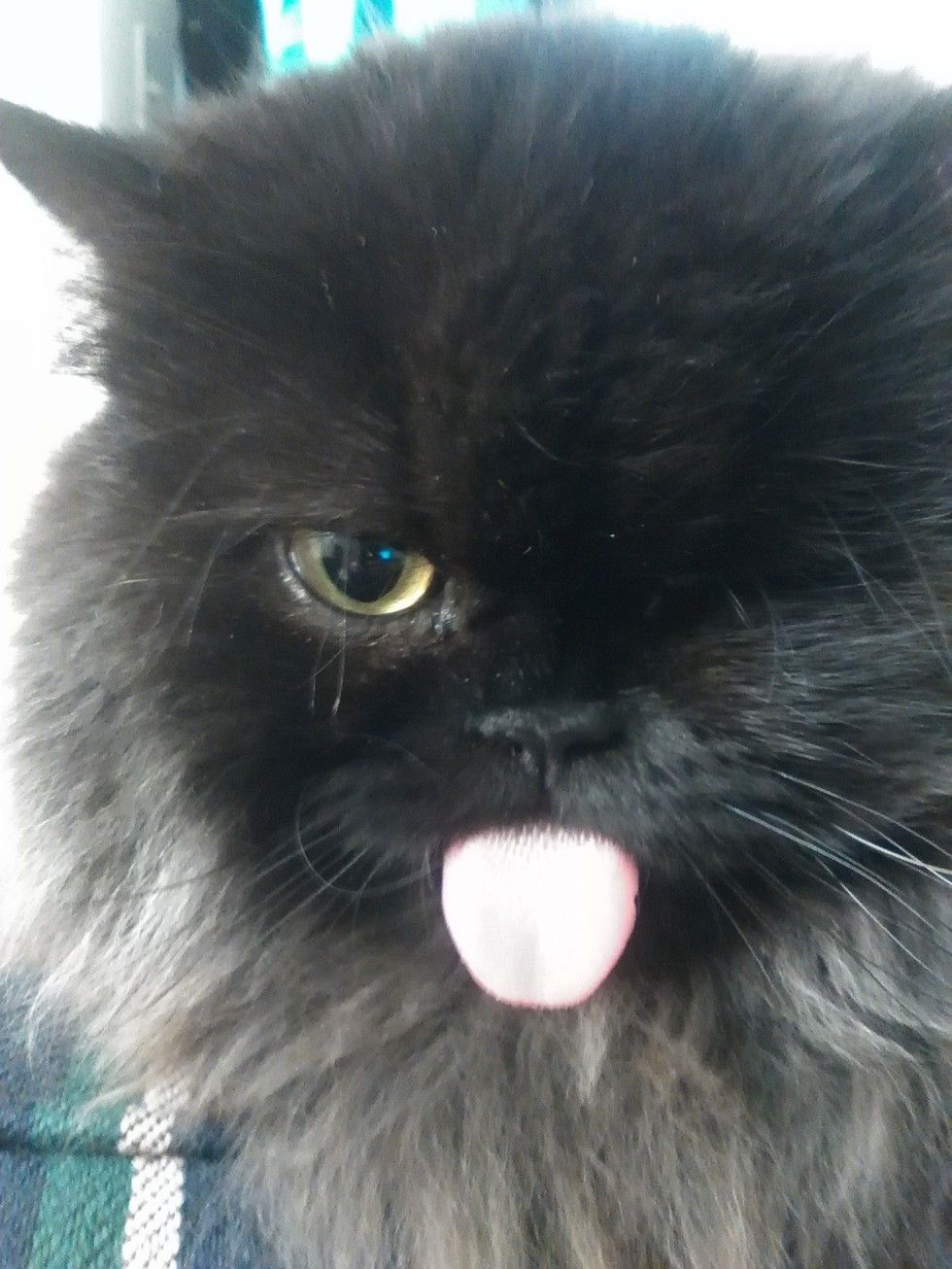 Courtesy of izocu
He is super sweet and likes to curl up against his humans or on their pillows.

"He does look similar to a cat named Princess Monster Truck but he also is missing an eye."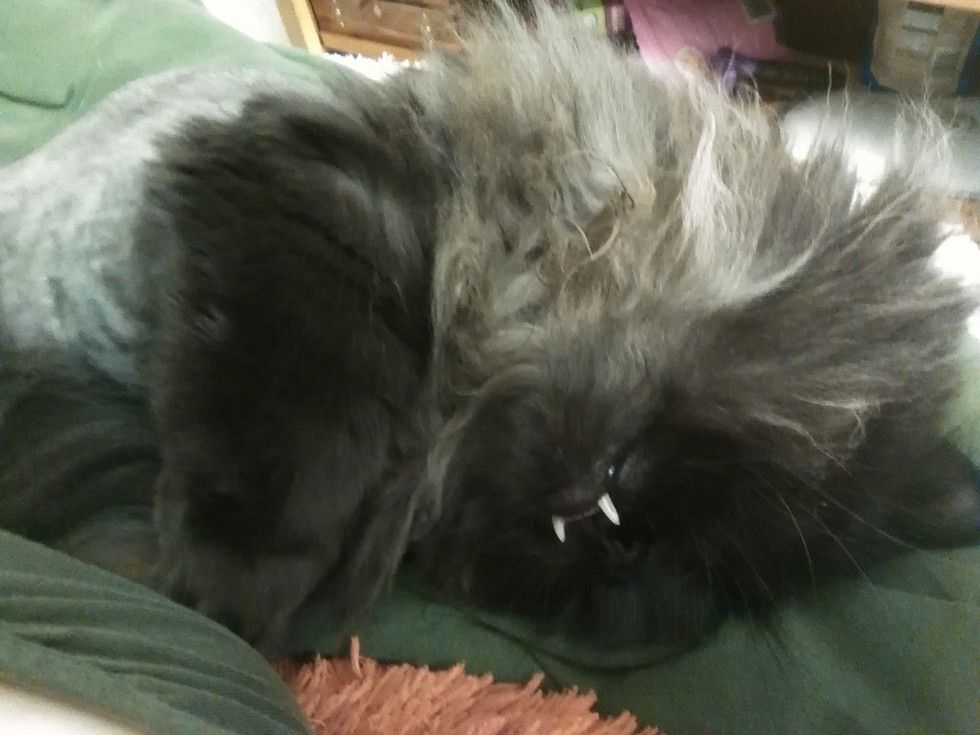 Courtesy of izocu
Fang has a cute underbite and likes to stick out his tongue just to add more to the cuteness.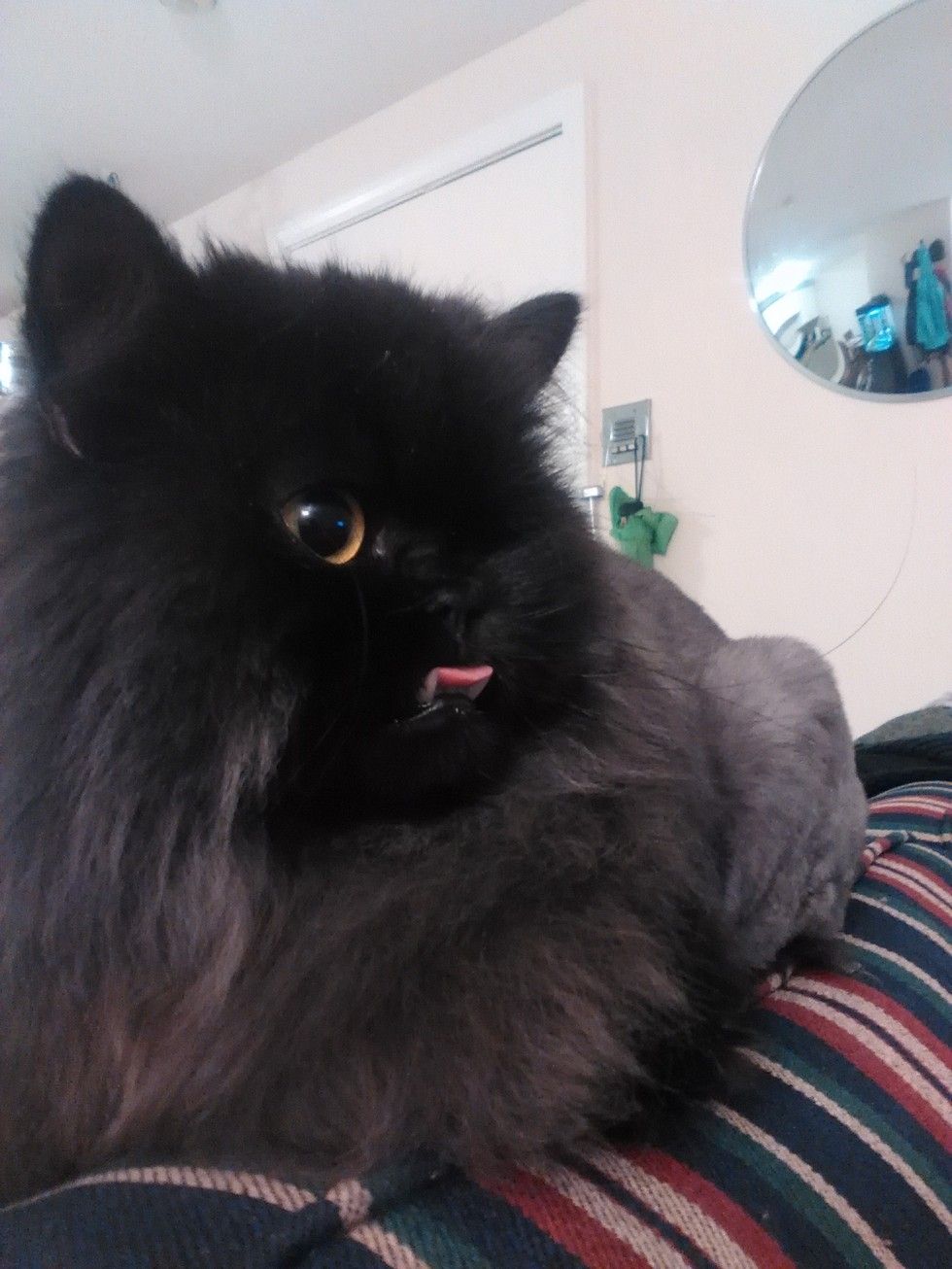 Courtesy of izocu
Happy, healthy and LOVED!
"He's been perfect with us. He's a bit needy for attention and has to be in the same room or even on us."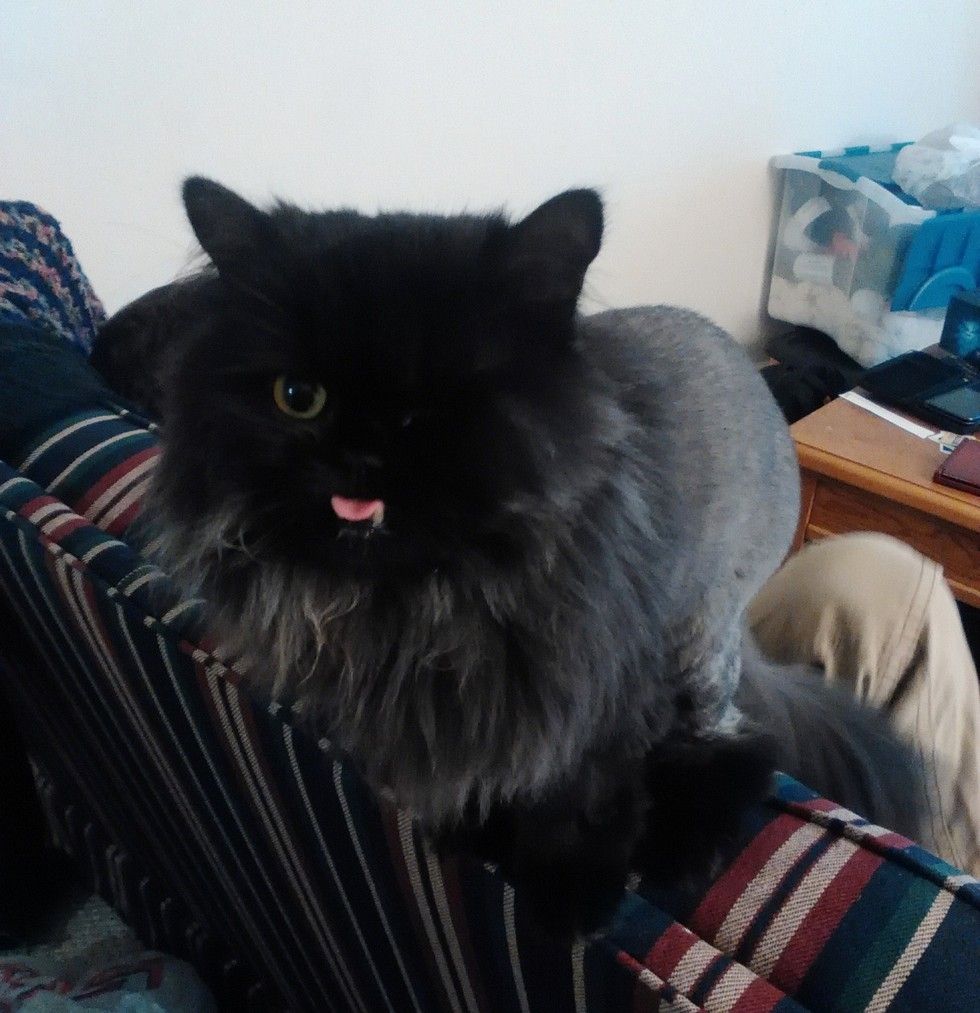 Courtesy of izocu
What a second chance can do! Share this story with your friends!