A firefighter documented an incredible rescue of a kitten that was barely clinging to life from a burning house. When they found the kitten lying hopelessly on the floor, they picked it up and immediately started life-saving treatment according to kfvs12.
"I looked down, and you can actually see the cat shining in the spotlight of my flashlight, and I looked back, and that's when I saw the cat and grabbed him," said Firefighter Cory Kalanick.
He took the kitten out of the house and placed it on his glove to protect the little one from touching the hot asphalt. He used a mask and an oxygen tank to try to revive the lifeless little one.
"Wet rag to cool him down a little bit, he's actually doing a lot better." Within 15 minutes, the tiny kitten came back to life.
They named the kitty Lucky.
According to the Central California SPCA, the kitten had reunited with the owners. "(I) really hope that cat is being loved," Kalanick said.
Watch the rescue video below.
Firefighters spotted a tiny kitten on the floor of a burning house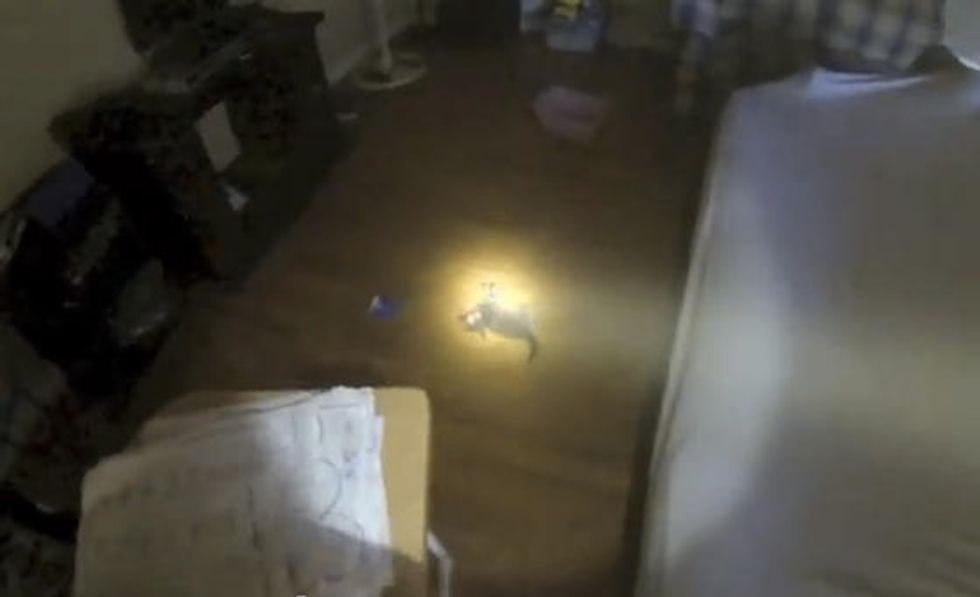 The kitten was not moving. They grabbed the little one and immediately provided treatment.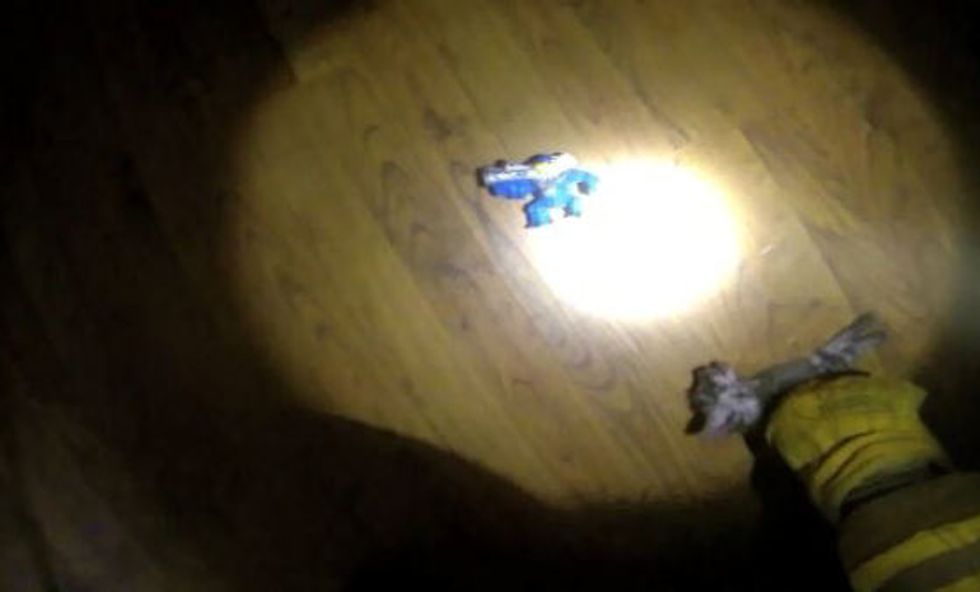 Firefighter placed the kitten on his glove to prevent hot asphalt while giving the kitty oxygen through a mask.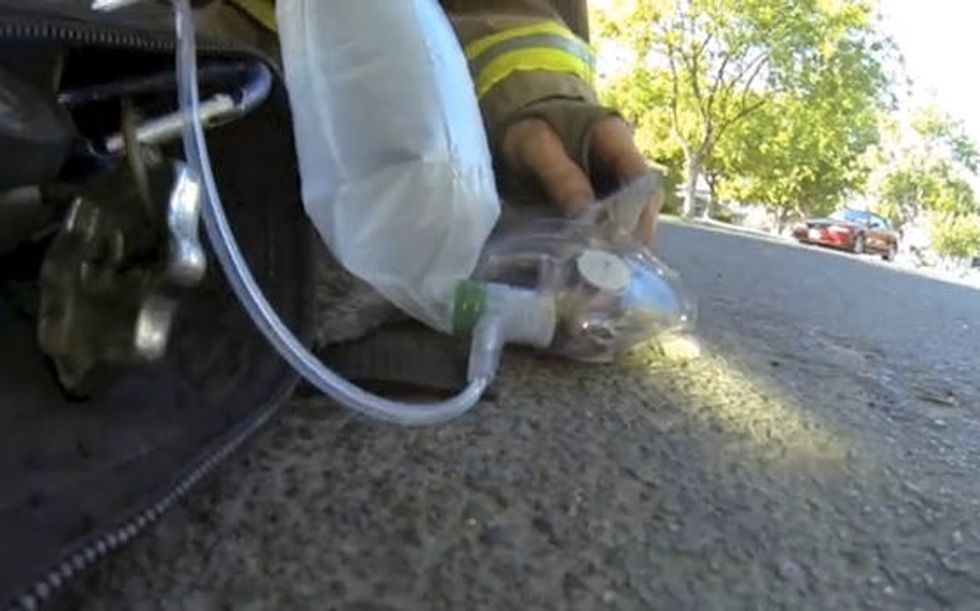 He used wet rag and water to cool down the kitten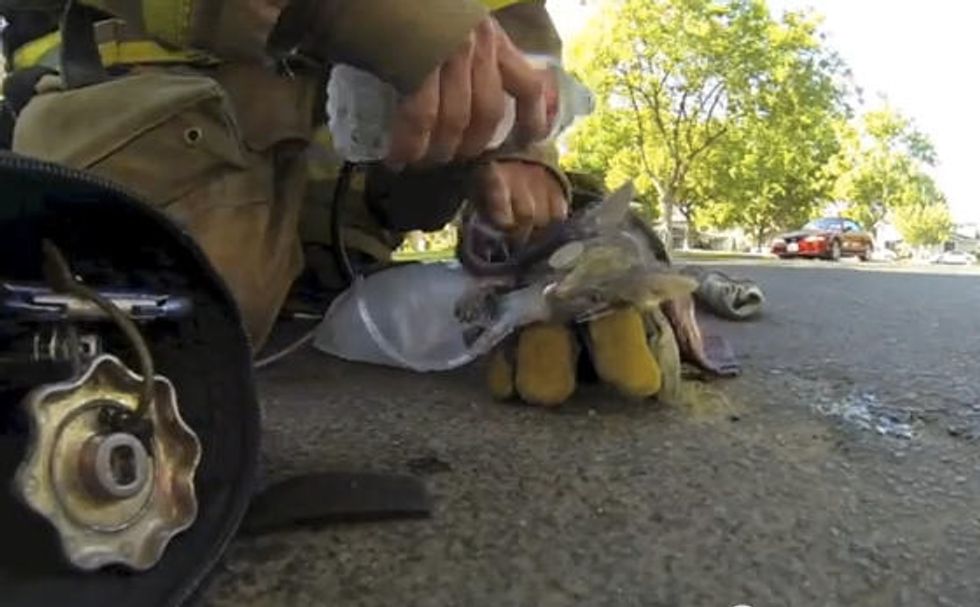 Within 15 minutes, the kitten came back to life.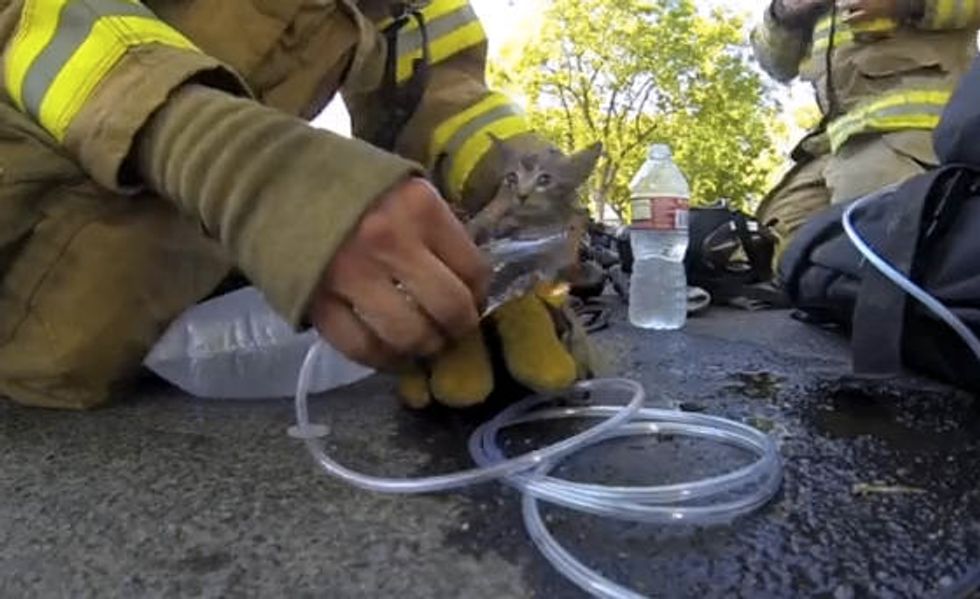 Firefighter comforting the tiny kitten with a massage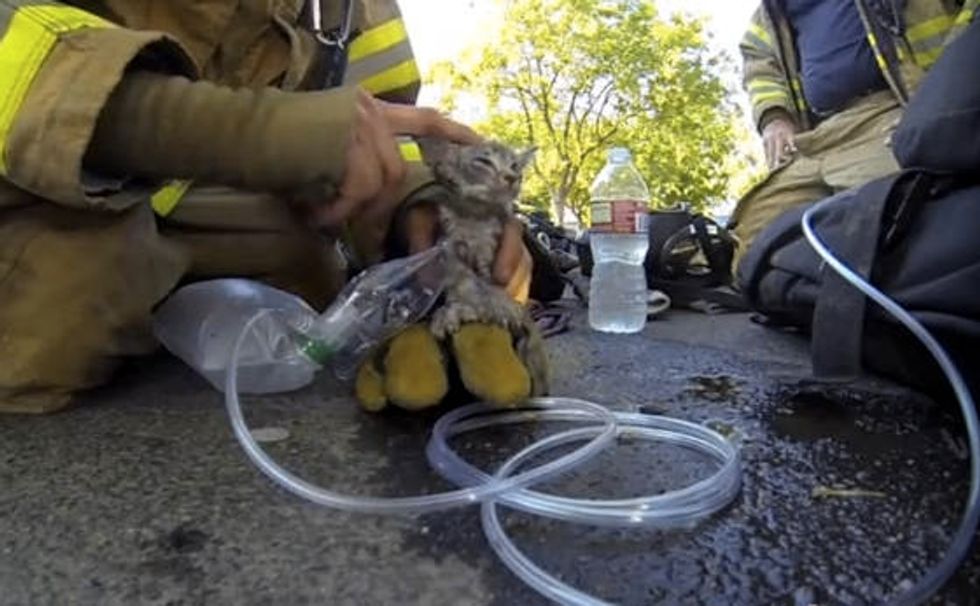 Watch the rescue:
Source: KFVS12.