One of the first things that kittens learn to do after they were born is to pile up on each other in a cuddly snuggly puddle of love.
2 kittens pillowing on their little sibling: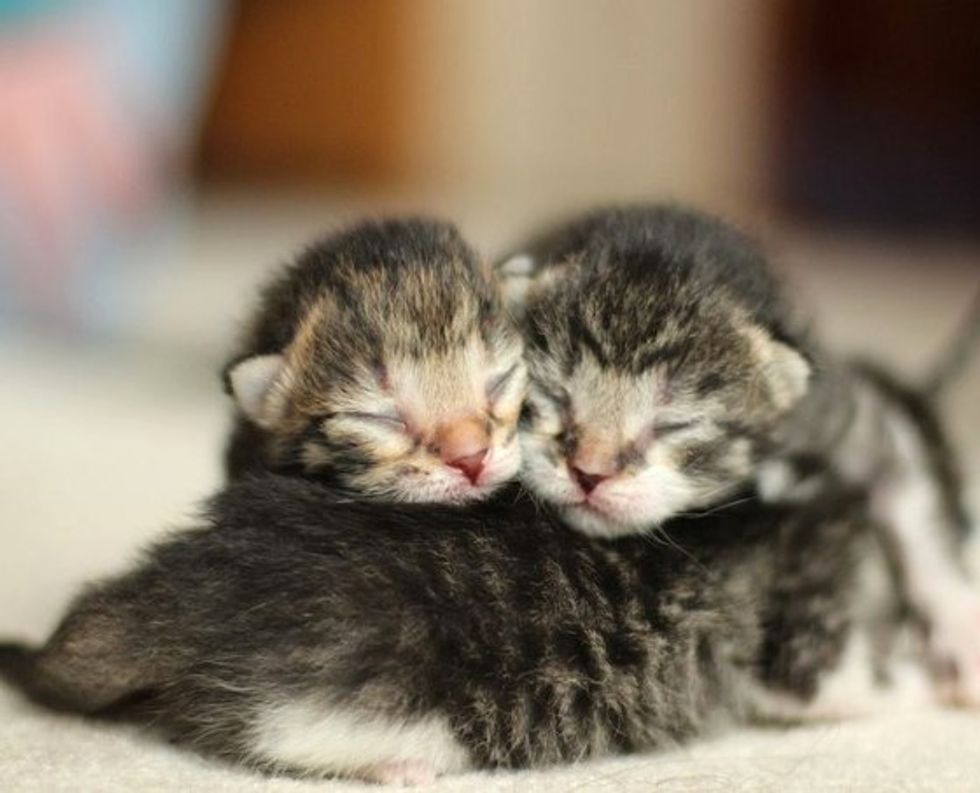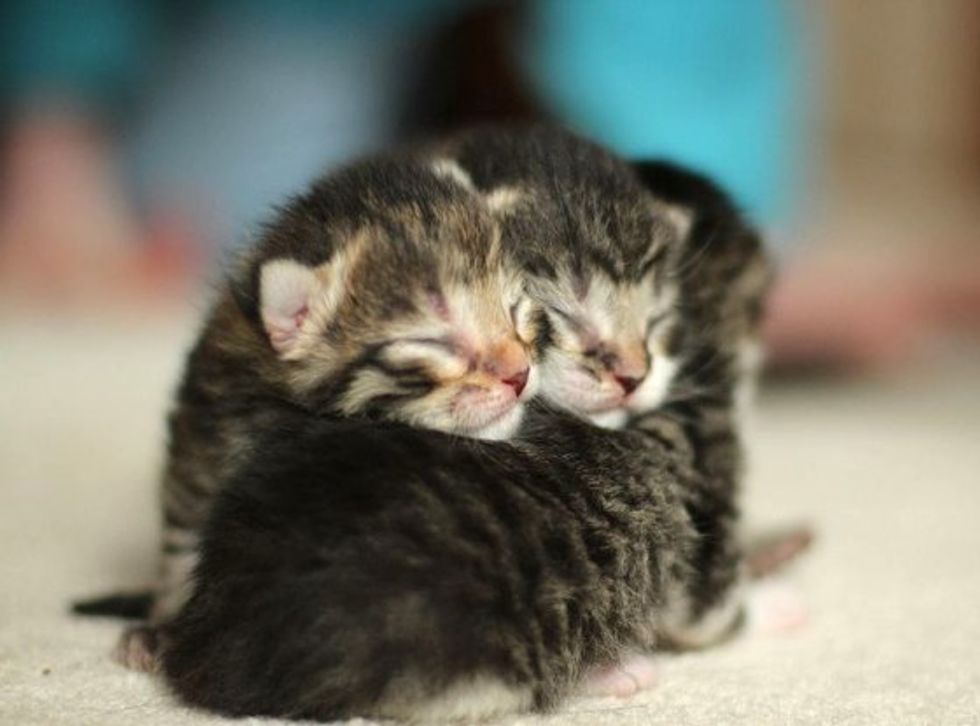 These tiny little ones were born to a cat mama who was rescued from a difficult situation by Jane and now they all have been given a second chance at life.
Photos and story courtesy of ©Jean (flickr: wee3beaties).