These little foster babies from VOKRA can't get enough of their foster dad Doug especially when he turns himself into a mountain for the little furry ones to climb.
While mama cat Kami is taking a break from nursing, all the foster babies insist to have their foster dad Doug in the pen for some play time.
[Scroll down for video]
"Play with us please!"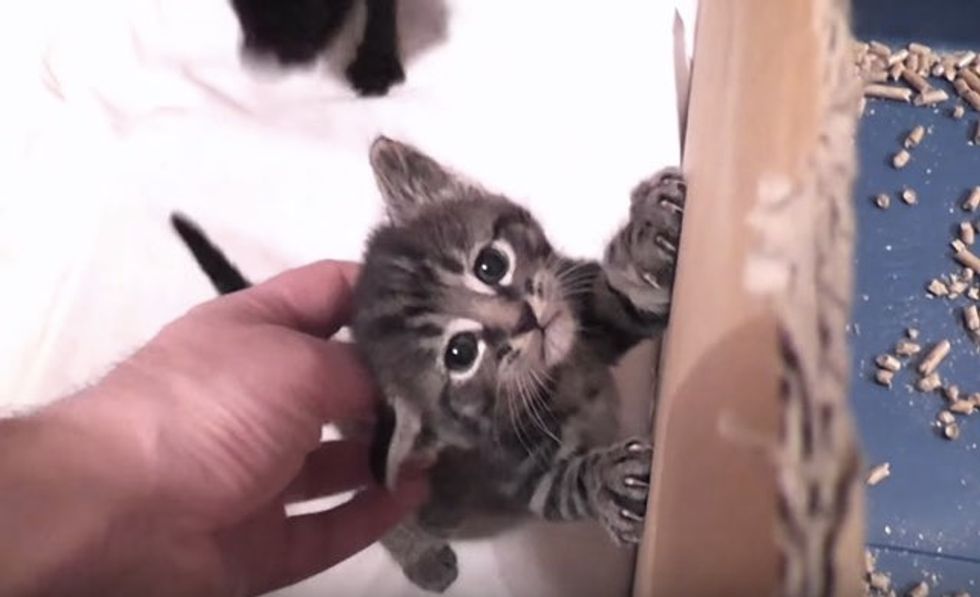 As soon as they see 'Mt. Doug', the kitties stop the meowing and start climbing.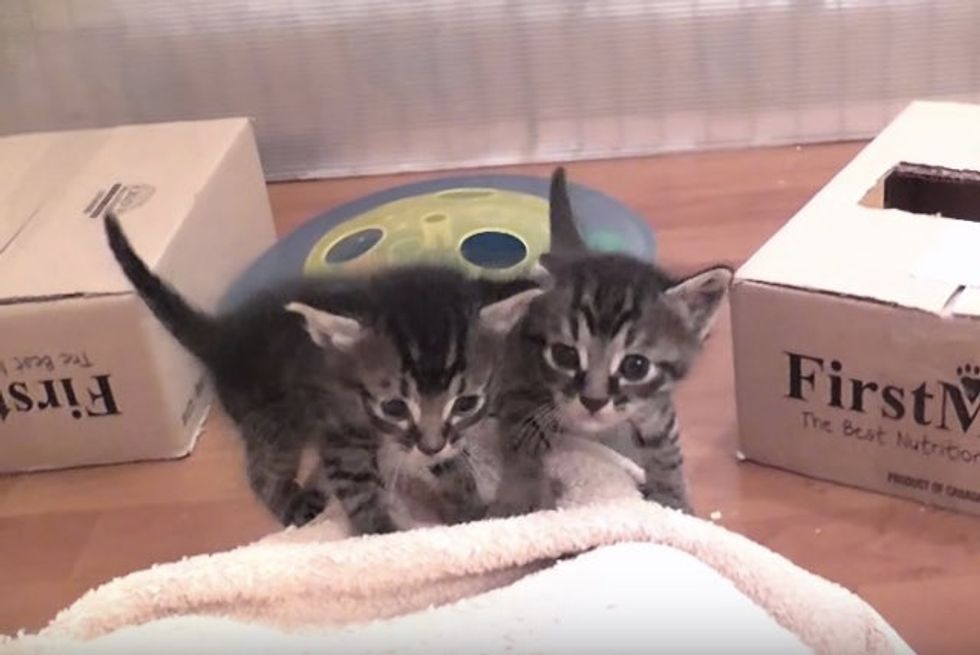 Watch this cute video: