A foster kitten is taken in by a Golden Retriever. He thinks the big dog is his new mom.
"Pete (the kitten) is one of three brothers we are currently fostering and this is the first week they got to meet my golden, Daisy! The other two want nothing to do with Daisy but Pete just wont leave her alone :) They're inseparable," said saxymaxy327 of reddit.
Pete the foster kitten meets Daisy the Golden Retrieve. She takes him in and the two become inseparable.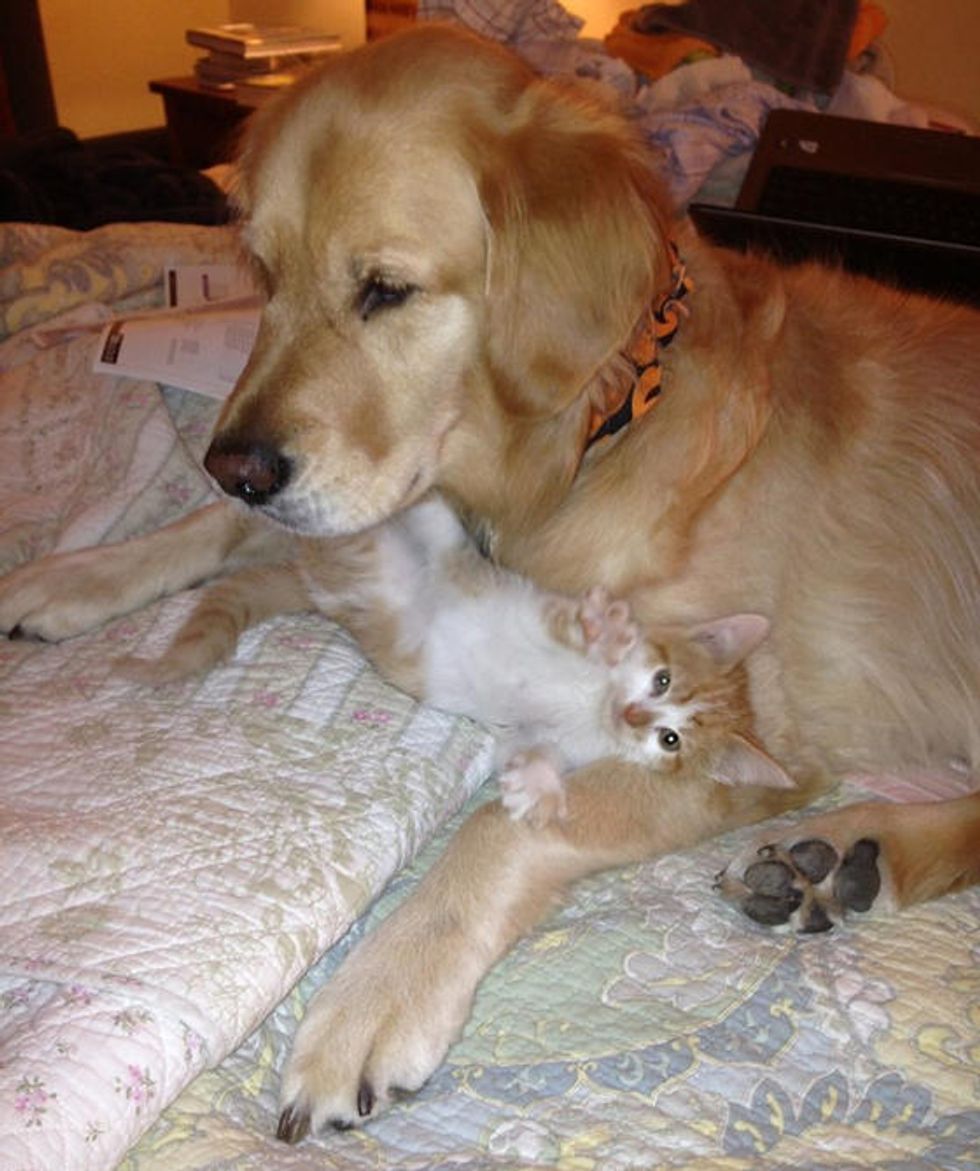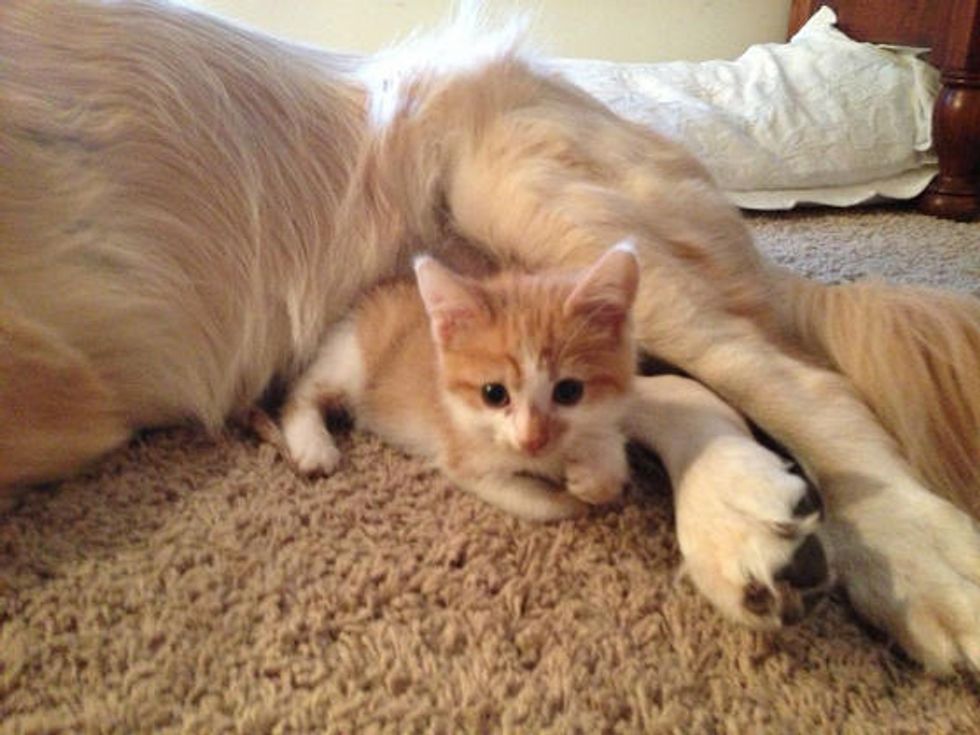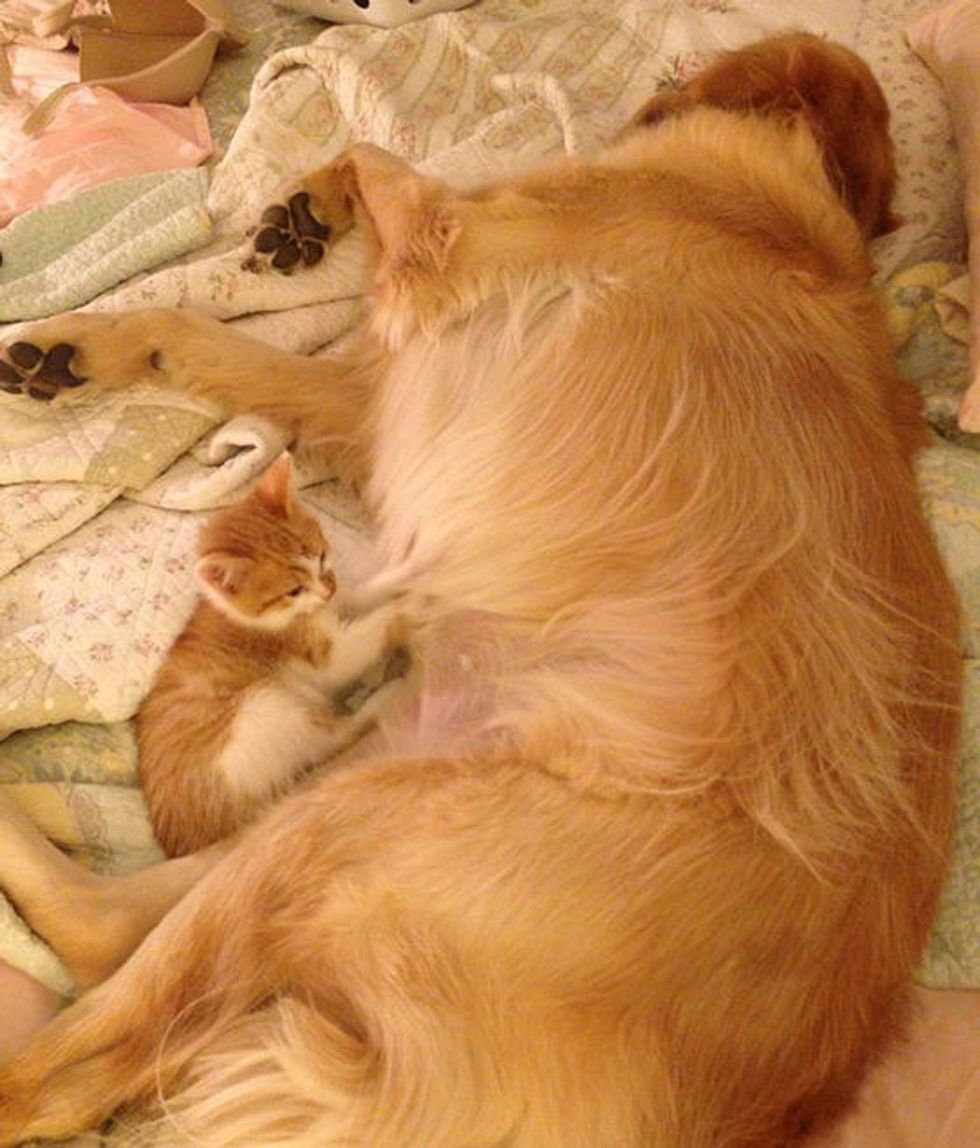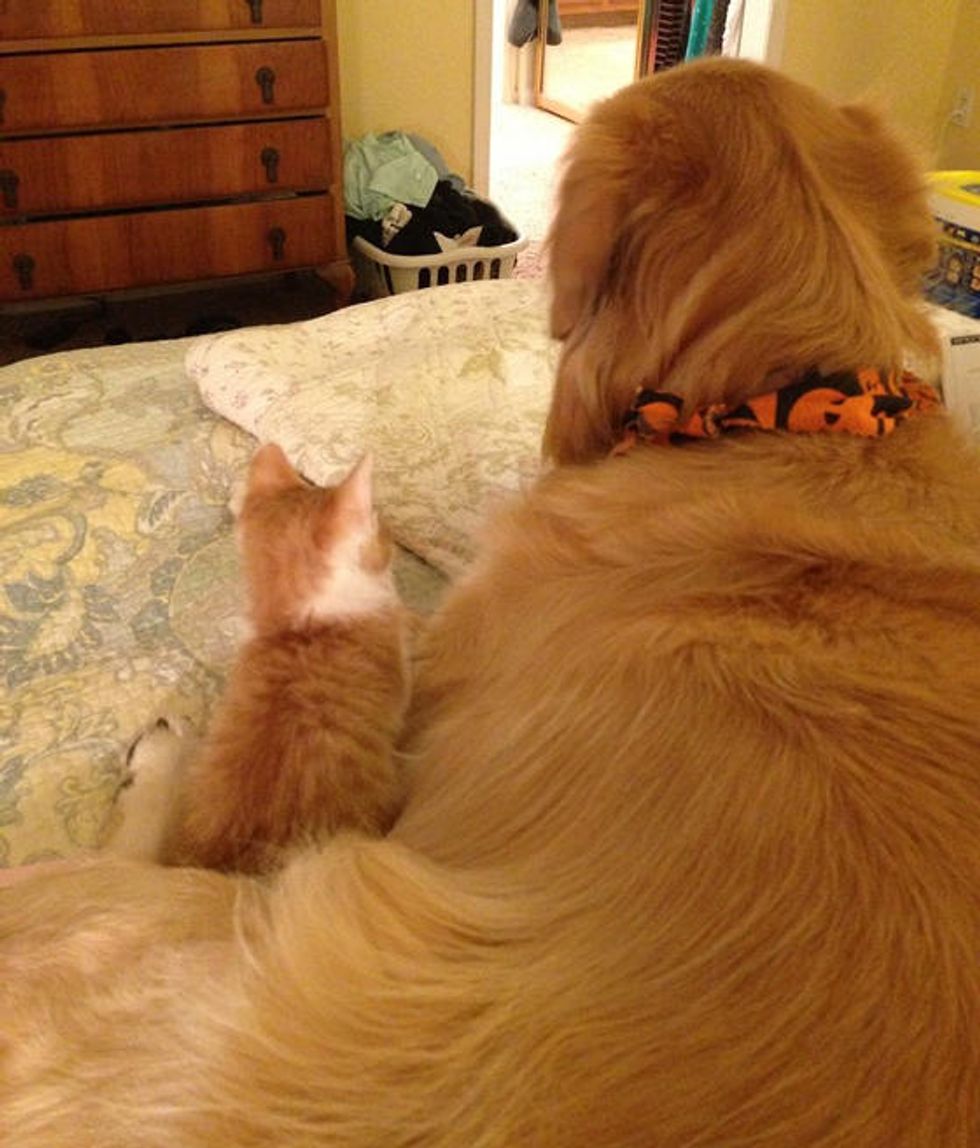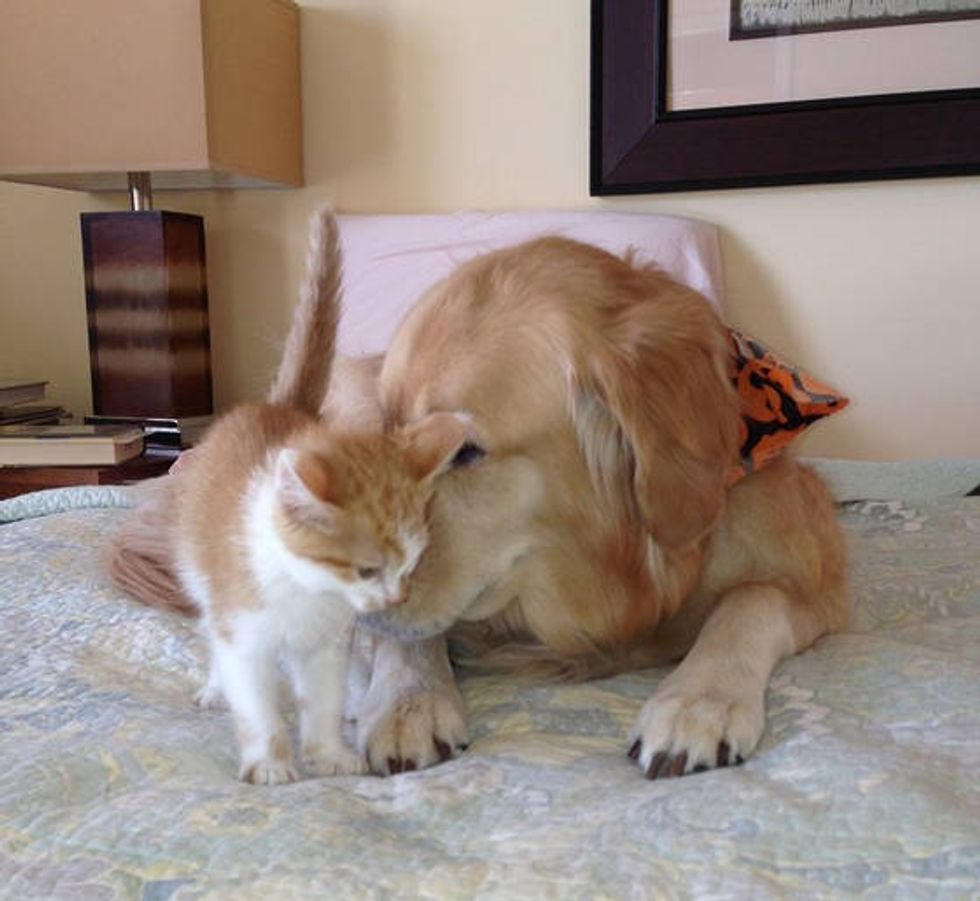 Photos via imgur.