When the foster dad comes home, he is greeted by seven very squeaky rescue kittens. One of them is exceptionally demanding.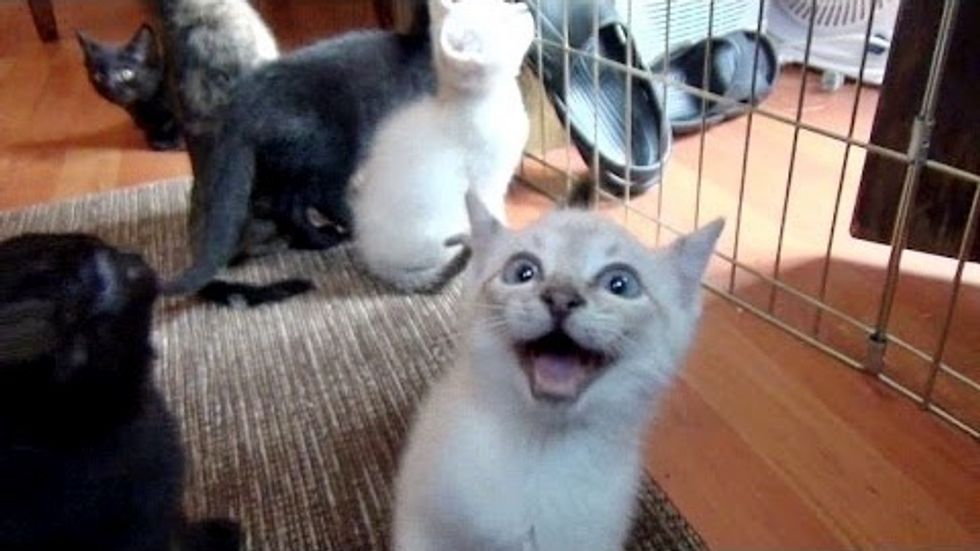 YouTube/DrNworb's KitsCats
"Meet The Adorable 7 Foster Kittens! Rescued from a fish factory by VOKRA when just a week or so old," Doug, the foster dad, said.

These sweet kittens were born to a feral cat mother. Each baby has a unique personality. It's clear that one of them is the most vocal and expressive. As soon as Doug comes home, they form a little kitty choir and start squeaking aloud demanding breakfast right meow.
They make sure their foster dad knows his priority.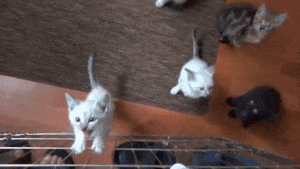 YouTube/DrNworb's KitsCats
The squeak level is so high, these kitties might just be part dolphin.
Watch the full video here:
After having their bellies filled, they pass out for a nap.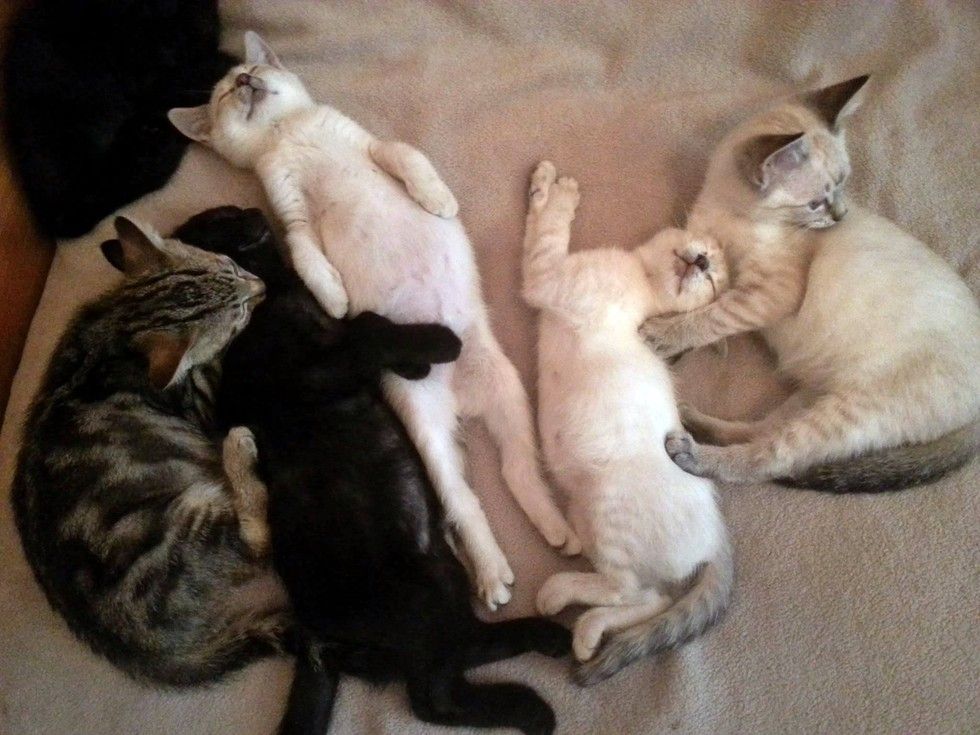 Courtesy: Dr Nworb's KitsCats
Share this video with your friends. You can follow these foster babies at Dr Nworb's KitsCats on Facebook on Facebook.
Related story: Sweetest Conversation Between Mama Cat and Her Babies