When this rescue mama cat talks to her tiny fur babies, it is the sweetest thing. Her kittens respond to her in the tiniest squeaks. It just doesn't get any cuter than this.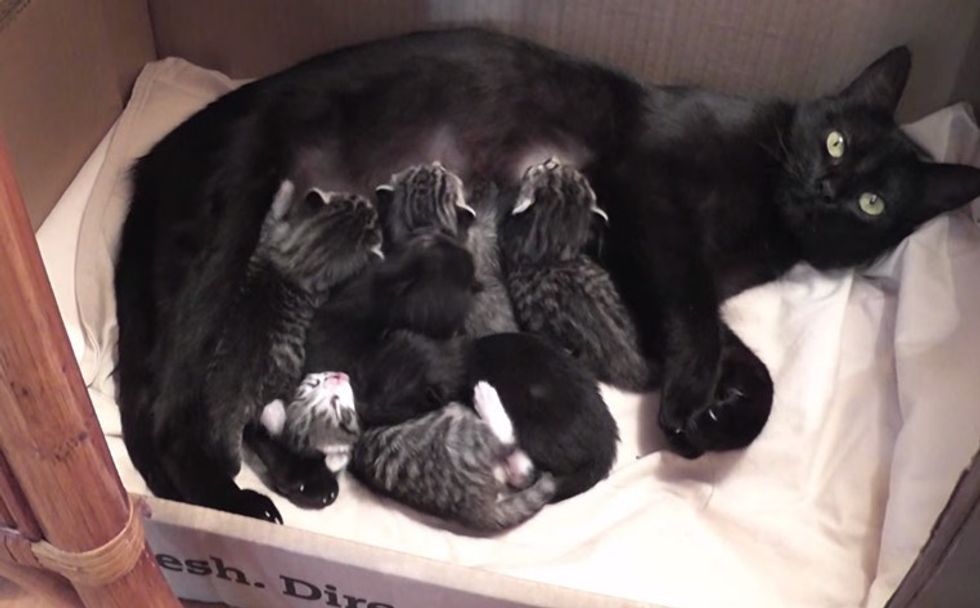 Cate, the rescue cat mama, was taken into the Vancouver Orphan Kitten Rescue Assoc. (VOKRA) for a second chance at life. She was always very tender and loving to her babies. After the kittens were born, she began to talk to them in a soothing voice.

"Cate was a great mum to her 6 kittens, patient, loving, dedicated and this footage from when the kittens were about 7 weeks old really shows the great rapport she had with them," Doug of DrNworb's KitsCats said.
Watch the video and hear their conversation:
Their first cuddle puddle.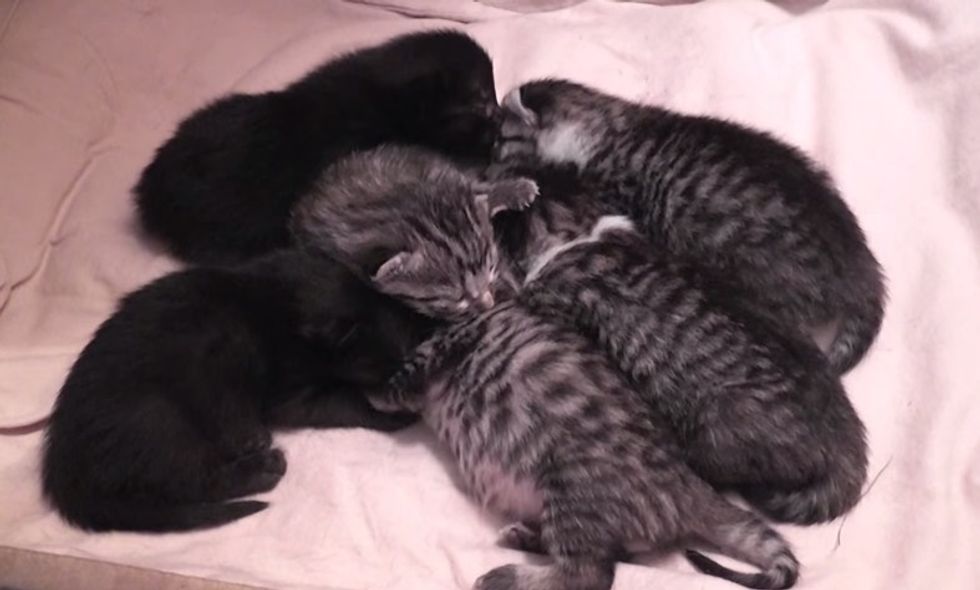 Before going to their forever homes.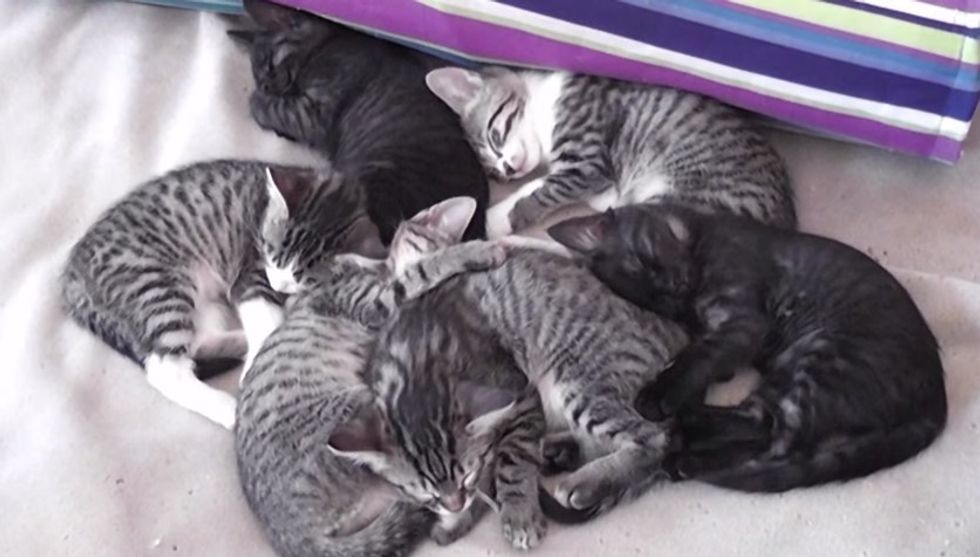 All six kittens and their mama have been adopted and are loving their forever homes. Mama Cate is very proud.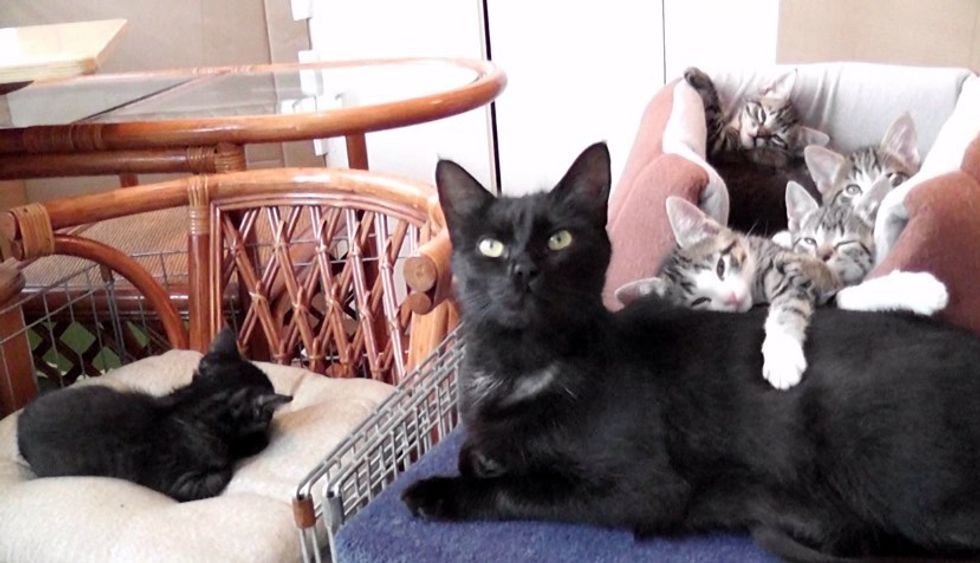 Share this beautiful video with your friends. Follow Doug's foster babies on Facebook and YouTube.