A little kitten was left behind. She was so tiny that she could only squeak for help.
Meet Bean!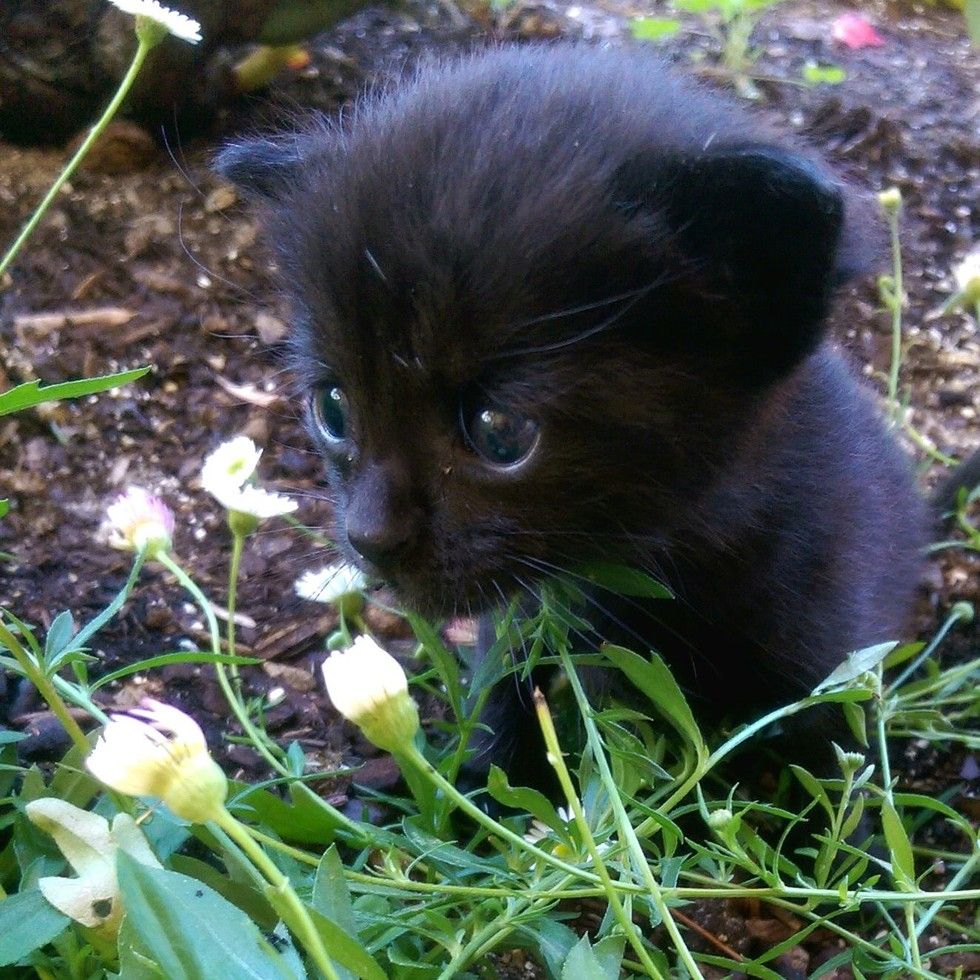 Photo: shmiksi
A little orphaned kitten was found behind a shed one night, squeaking for help. "She was abandoned by her mother," reddit user shmiksi said.
The kitten was less than 4 weeks old and in need of a lot of motherly love. They picked her up and brought her home that night.
"We both survived the first night..." The rescuer didn't get much rest as they got up every couple hours to feed the kitten and cared for her. The first few hours were the most critical.
"It's all worth it."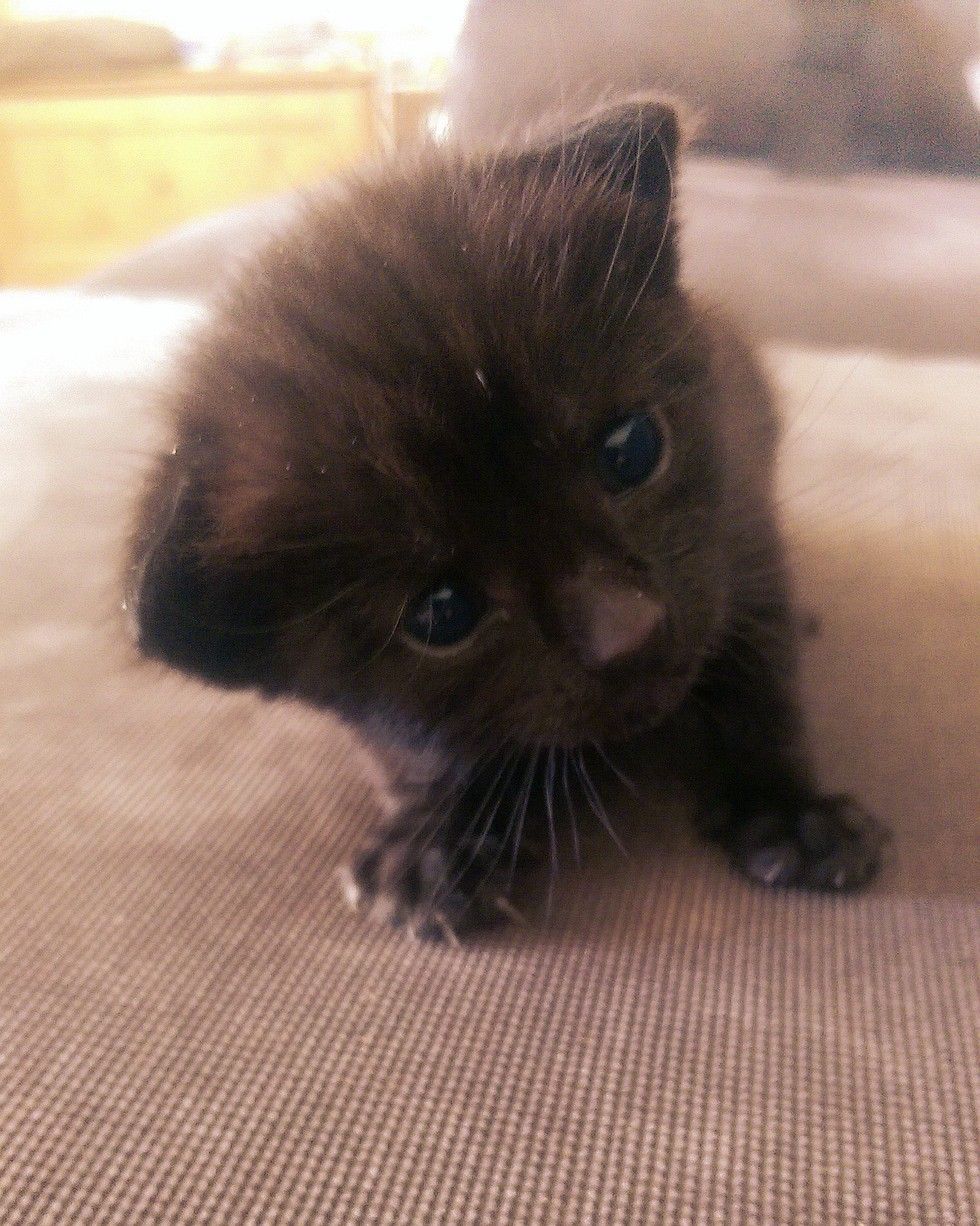 Photo: shmiksi
The next morning, they continued to feed and care for the tiny orphaned baby, making sure she didn't go hungry.
The little buddy bounced back and latched onto her rescuer as if she found her new mom.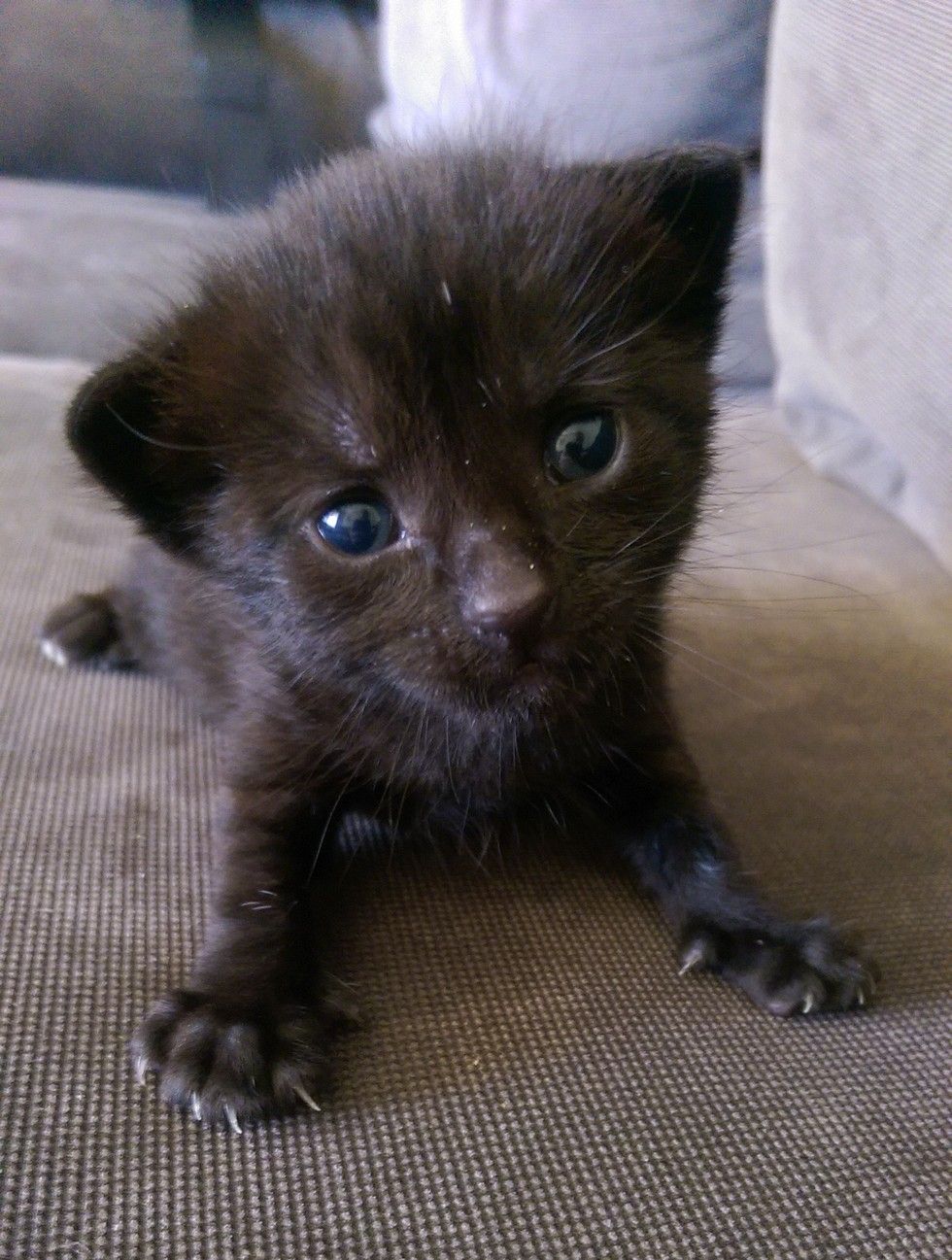 Photo: shmiksi
"She's been cleaned, fed and is now sleeping next to me with her tiny head resting on my thigh...
"She makes my heart melt with each squeak."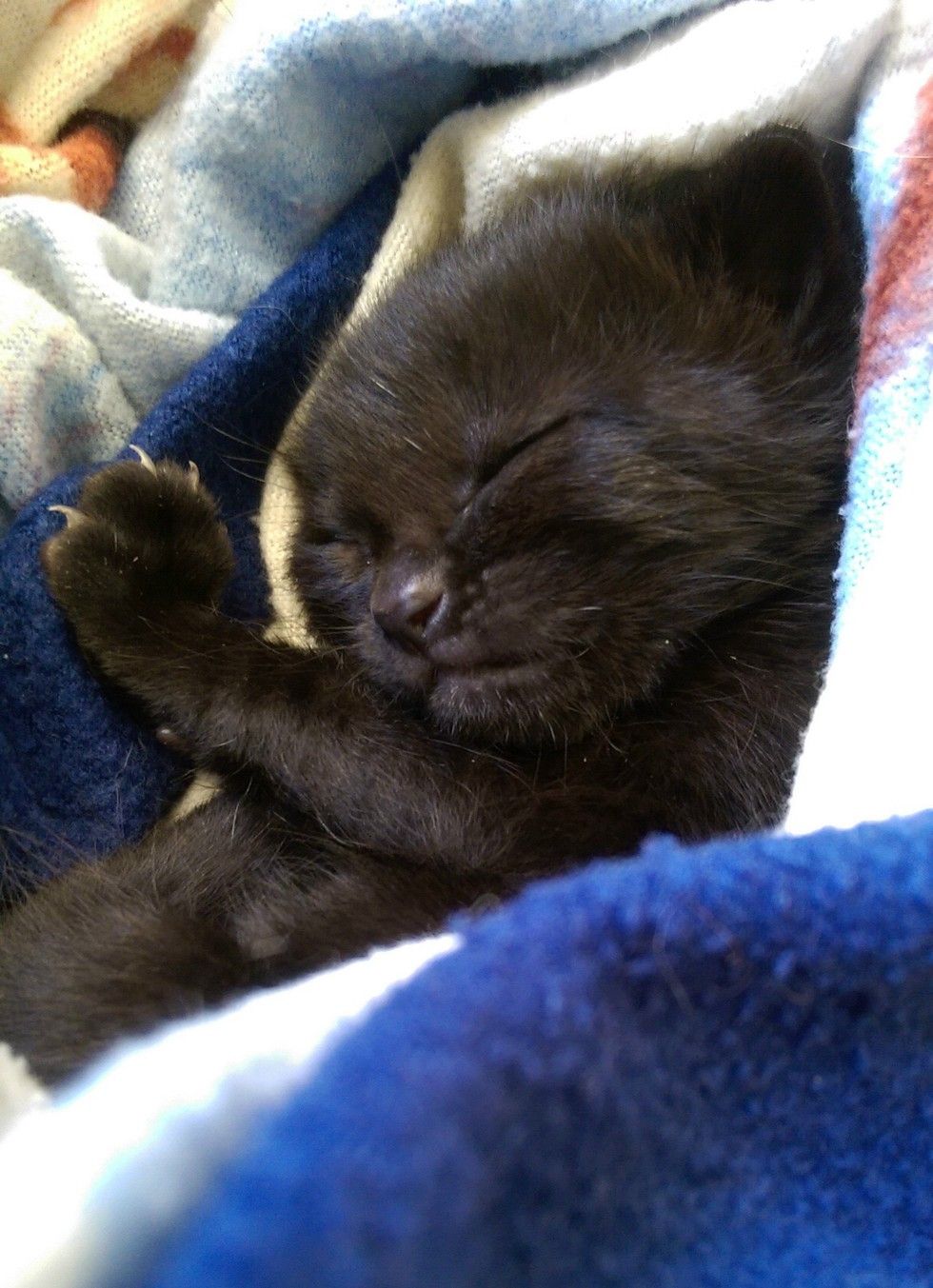 Photo: shmiksi
They named her Bean.

After a full bottle, she fell asleep in her rescuer's lap.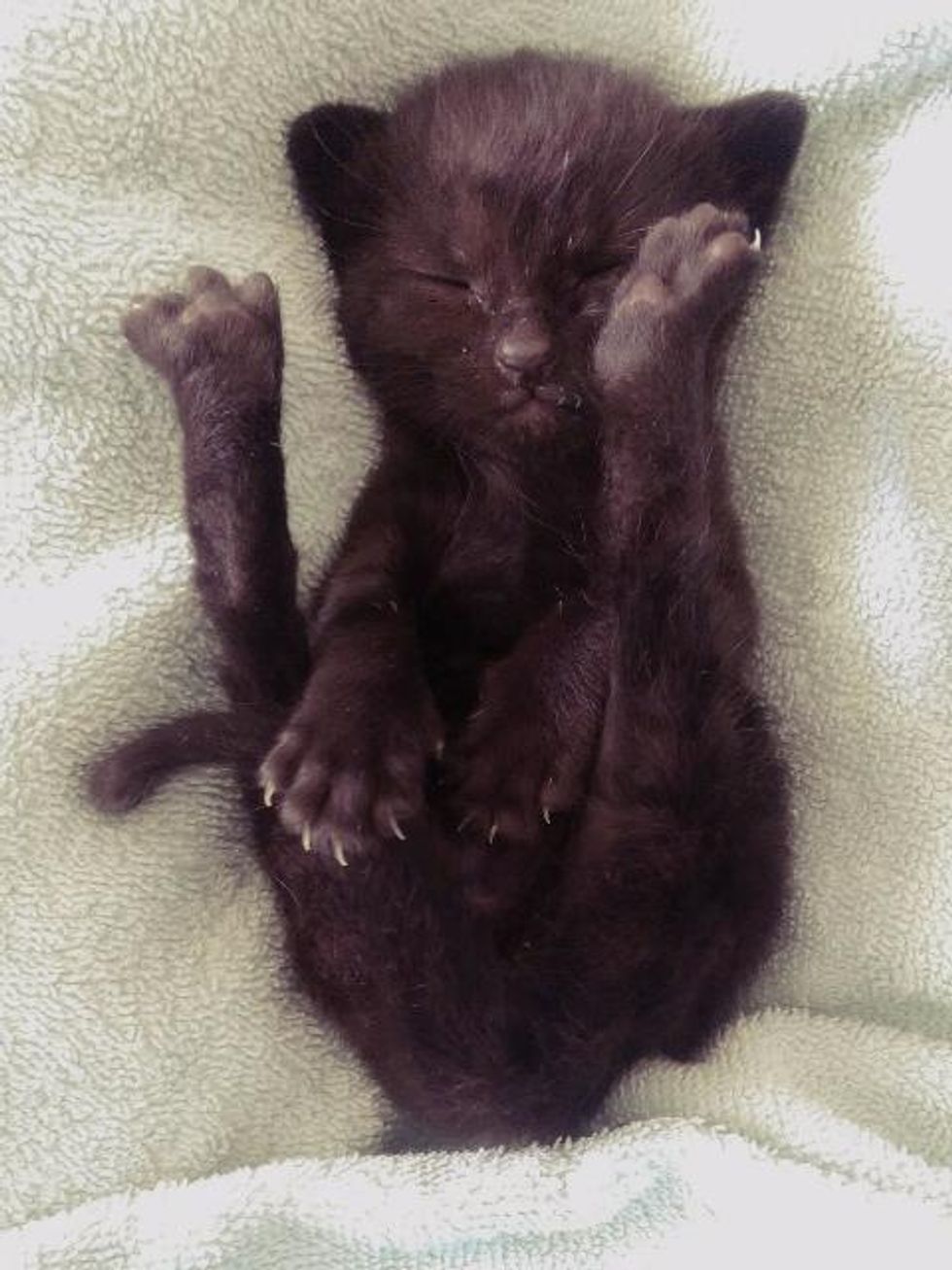 Photo: shmiksi
"She's got the attitude of a big cat, my little panther."

They have another cat, Missy, and Bean is her little admirer.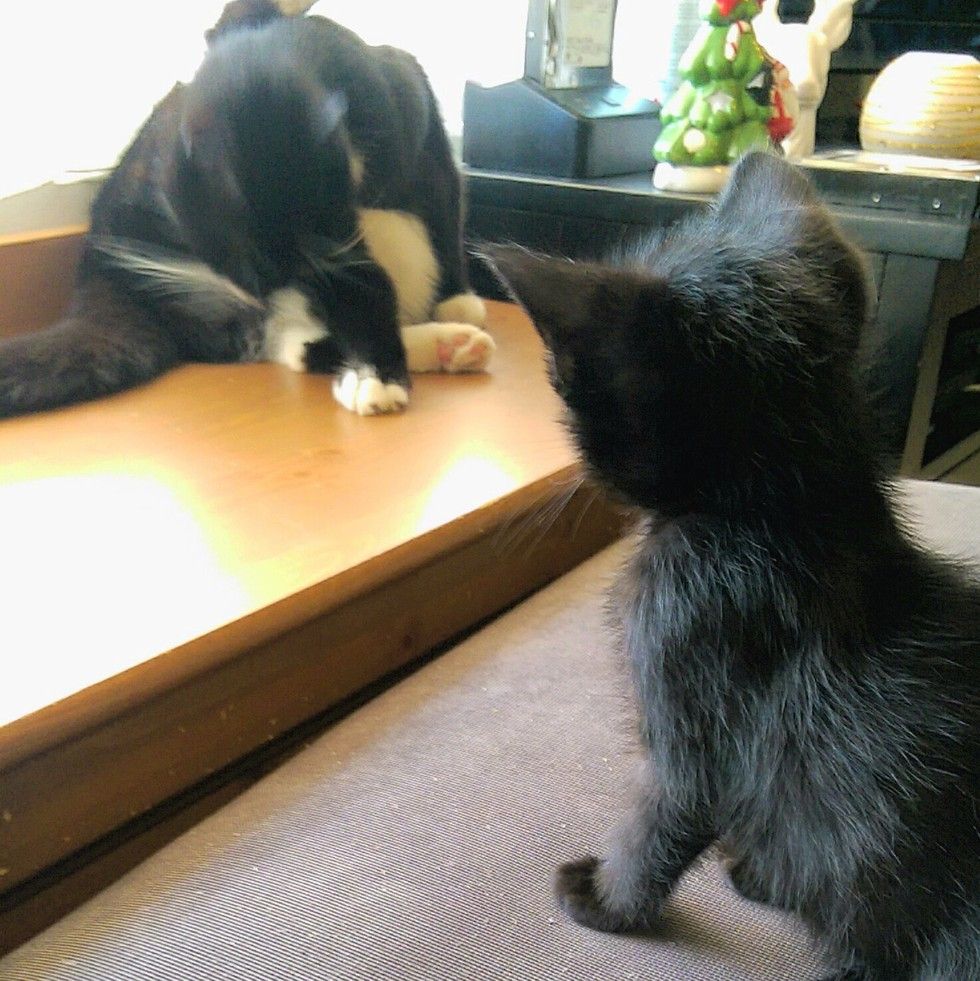 Photo: shmiksi
Missy now has a little shadow following her around wherever she goes.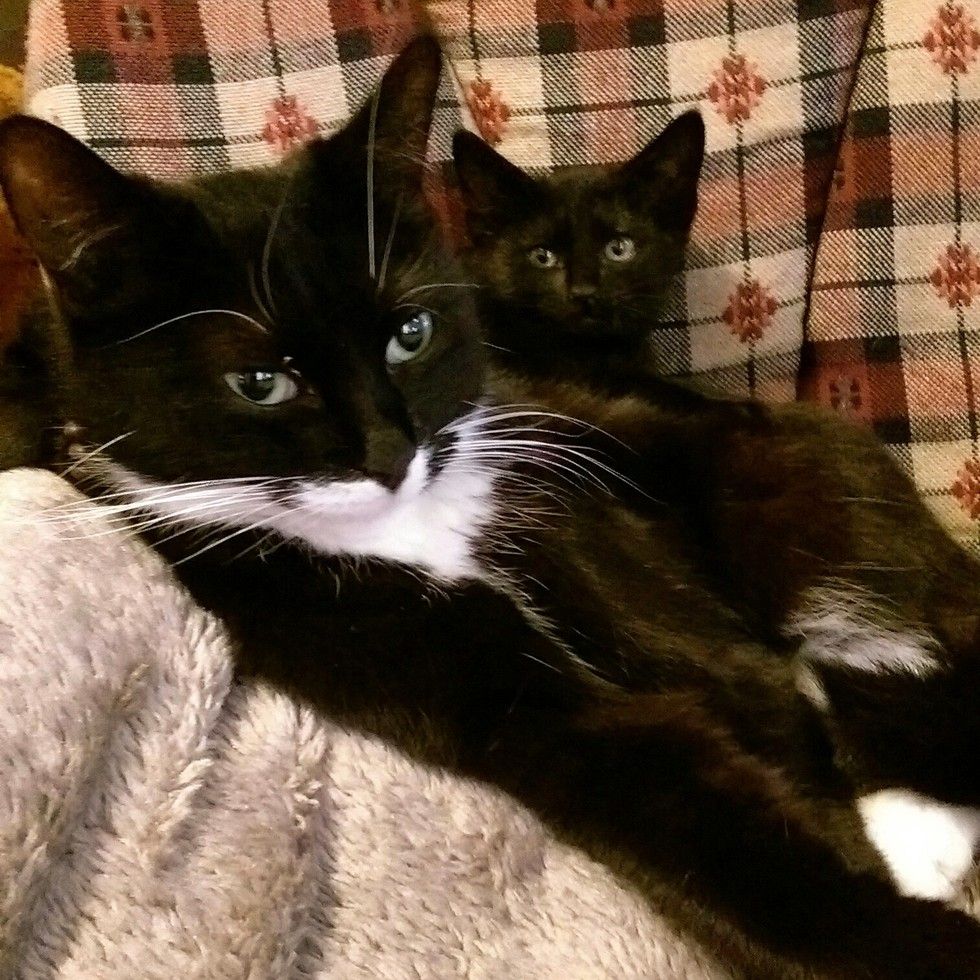 Photo: shmiksi
What a forever home can do! Share this story with your friends!
Related story: Woman Found Tiny Orphaned Kitten After Downpour and Brought Him Back to Life