These itty bitty kitties are having their first Christmas this year. They were brought to the Itty Bitty Kitty Committee for a second chance. What they didn't know was that their Christmas gift this year is their forever loving home.
Thanks to Laurie Cinotto, all the kitties have found a family to spend the Christmas with. They just left for their loving homes earlier this month. These are some of the photos of them experiencing Christmas spirit at their foster home for the first time.
Cyrus, Ralphie, Clive, and Graham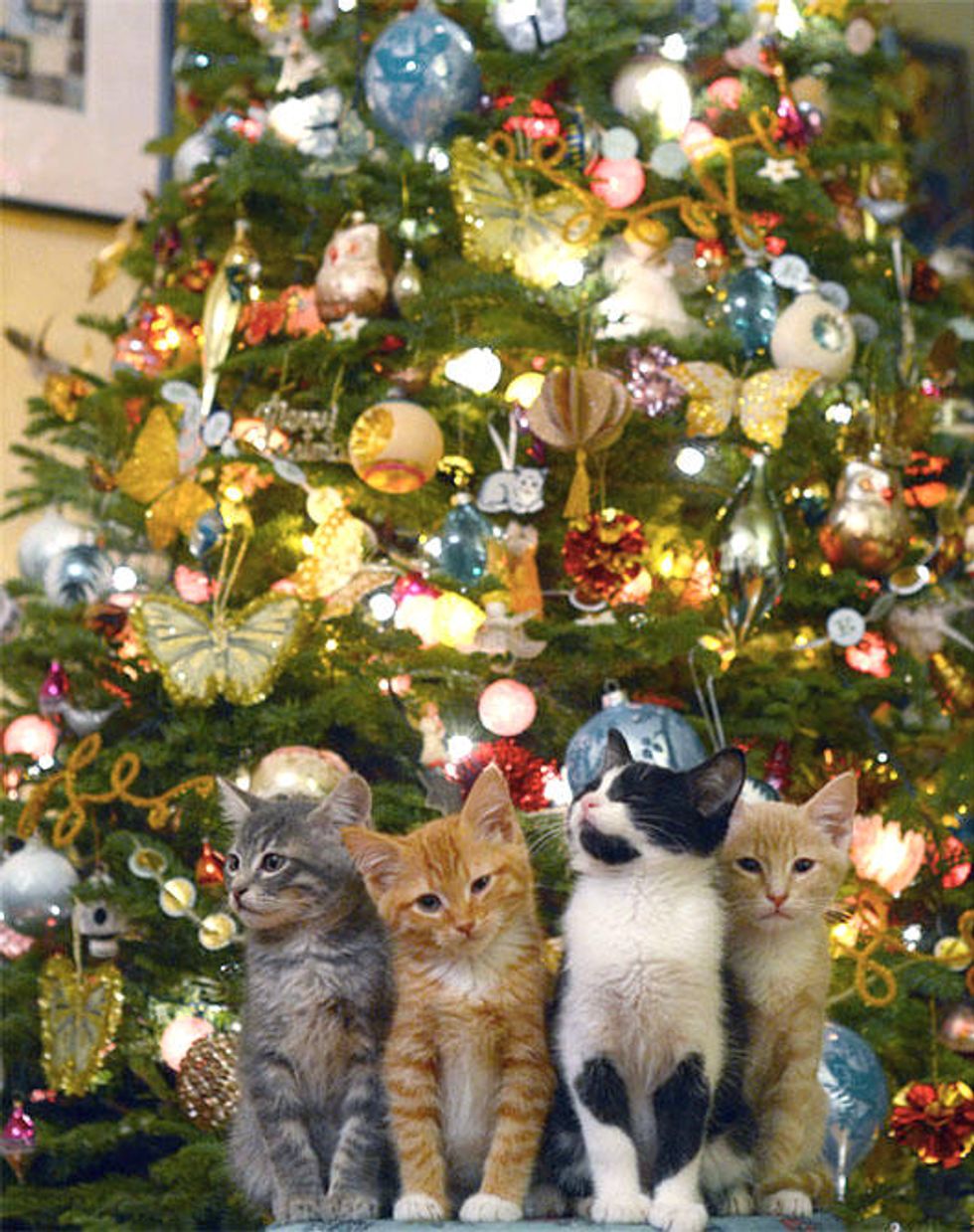 Kitty Choir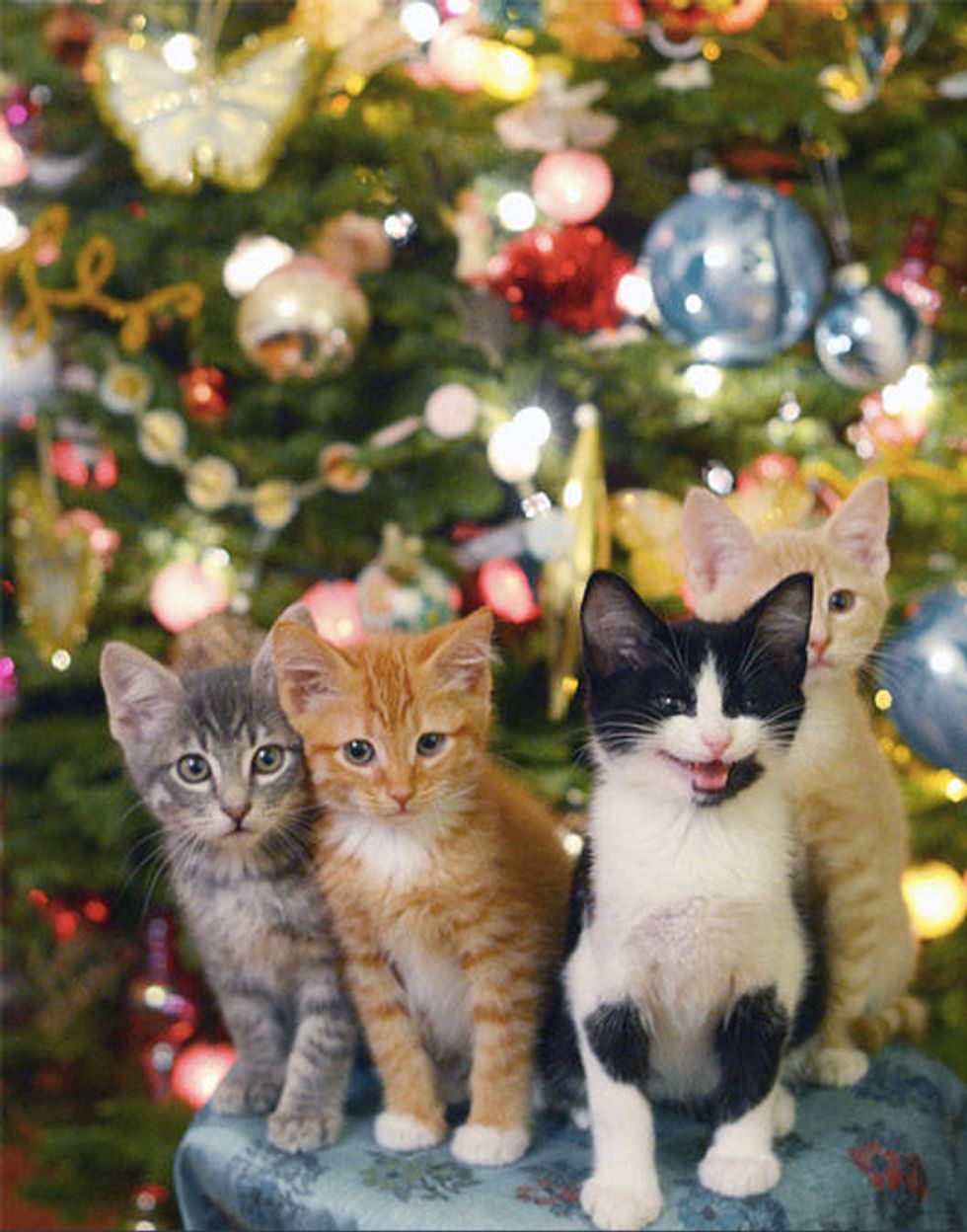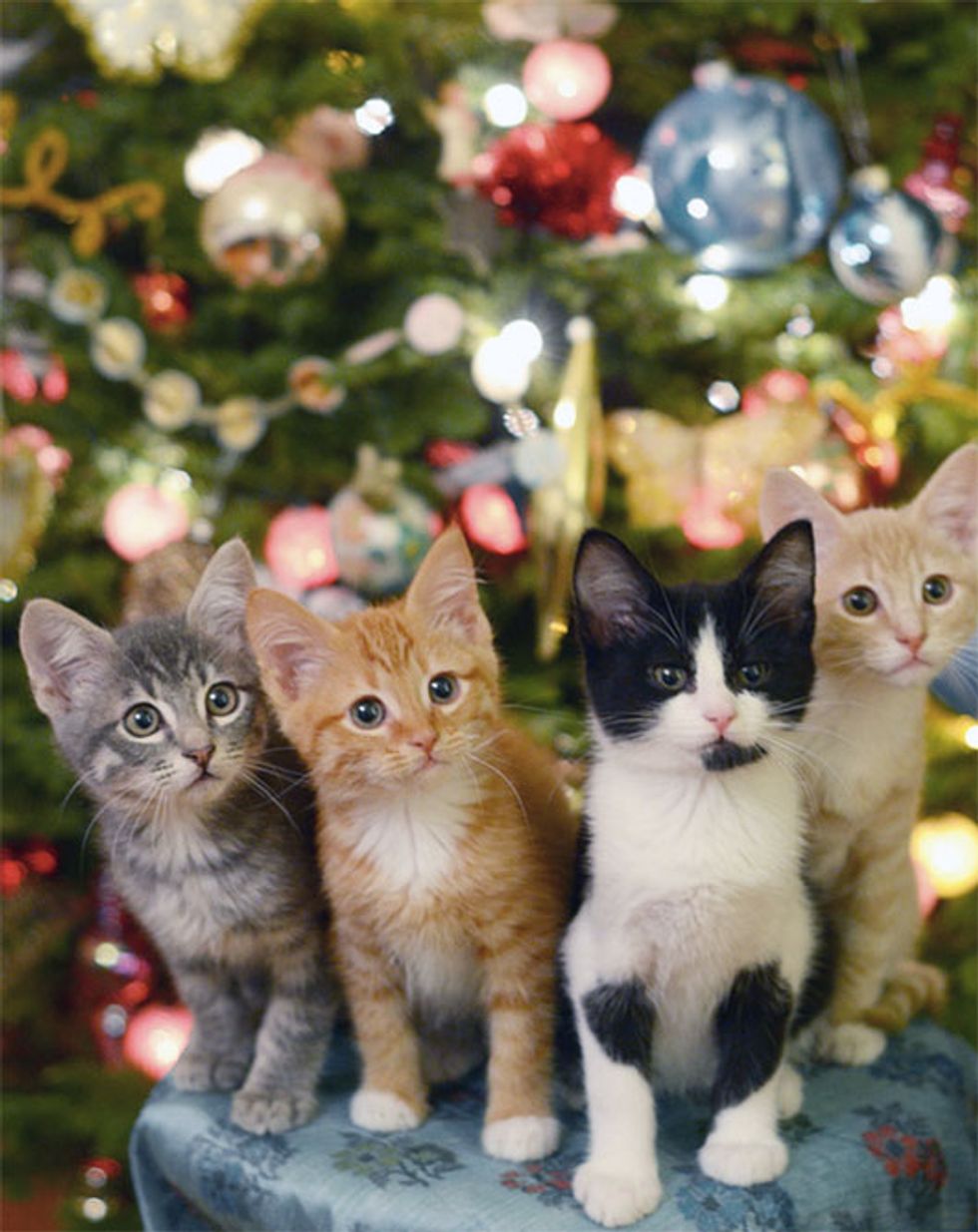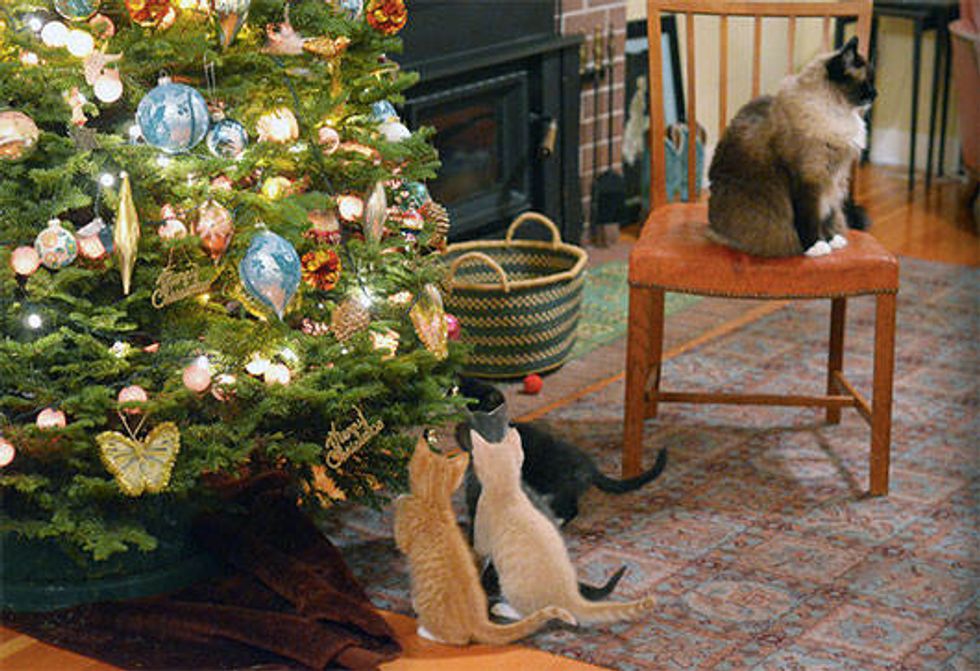 Endless fun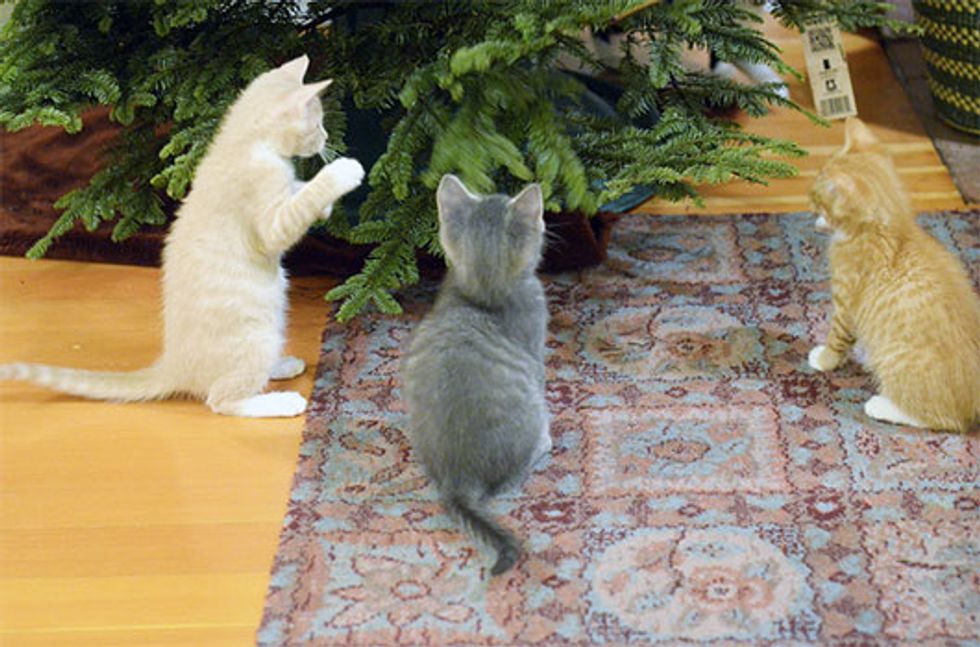 The tree doesn't stand a chance. See them in action:
Photos by ©Laurie C via Itty Bitty Kitty Committee  (Like them on facebook).