A 5-year-old girl was overjoyed when she found her beloved cat Cursor at the shelter after he went missing for three years. It was the happiest day in her life.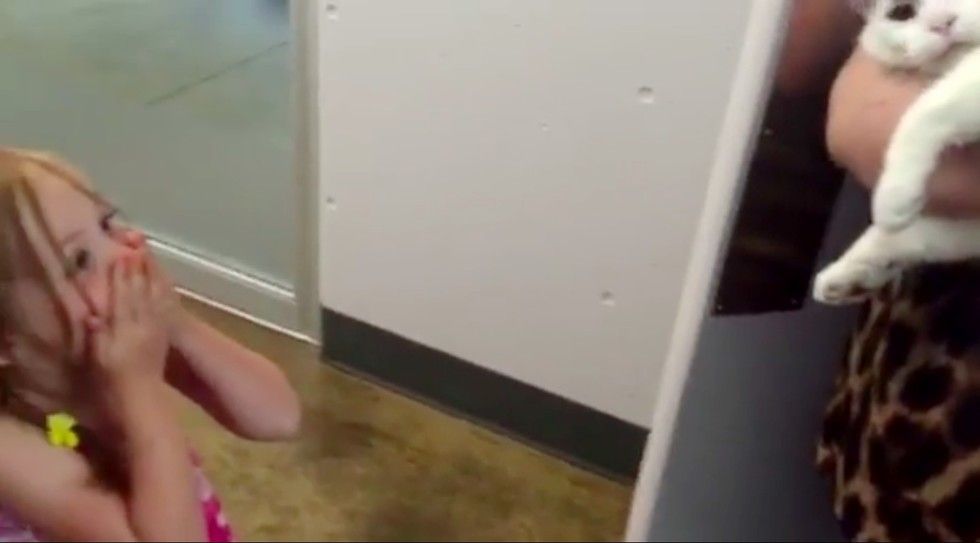 Nanaimo SPCA
"Cursor was in our family before Claudia was born, but as soon as she came along he was her best buddy," Kara Arnold told Love Meow.
They played in the yard together and Cursor let her hug and cuddle with him as she grew. "Until he went missing they were almost inseparable."
Claudia Arnold has known her cat since she was a baby. Cursor gave her cuddles from the day they met. She was devastated when she found out that her best friend was gone. The family looked everywhere for their cat, but couldn't find him.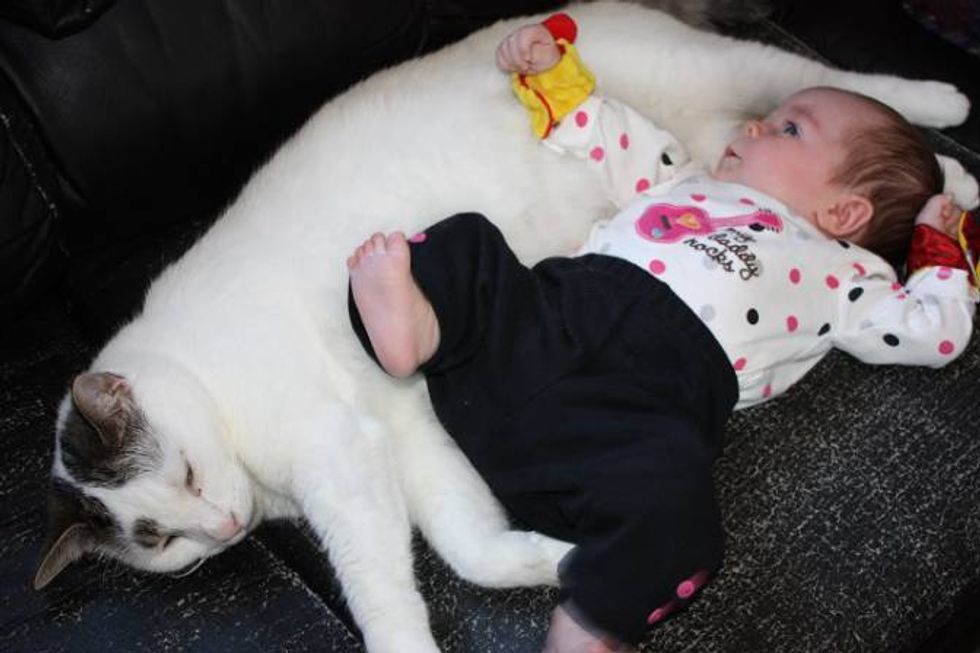 Courtesy: Kara Arnold
"Whenever she got sad about anything else she would cry for him as well," Arnold said. "Whenever she cried for him I would repost his missing poster on our local lost and founds pet Facebook page."
The most recent post she did led them to their cat. "I am so glad I did! It was the last post I made in June that he was recognized from," Arnold told Love Meow. They found Cursor at the Nanaimo SPCA.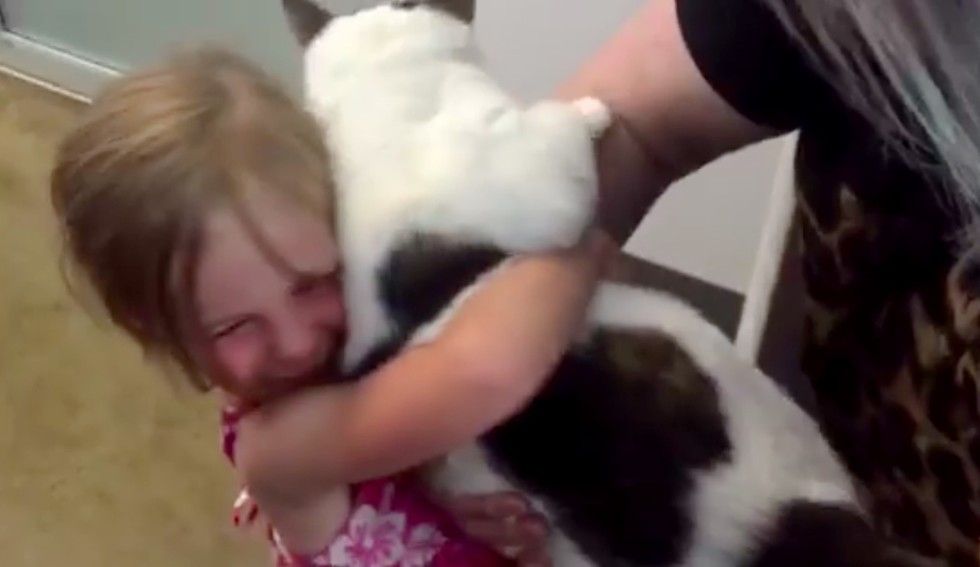 Nanaimo SPCA
Watch the heart warming reunion in this video:
"I missed you so much," Claudia said in the video as she hugged Cursor in her arms.
Wherever Claudia was, Cursor was always nearby, watching over her.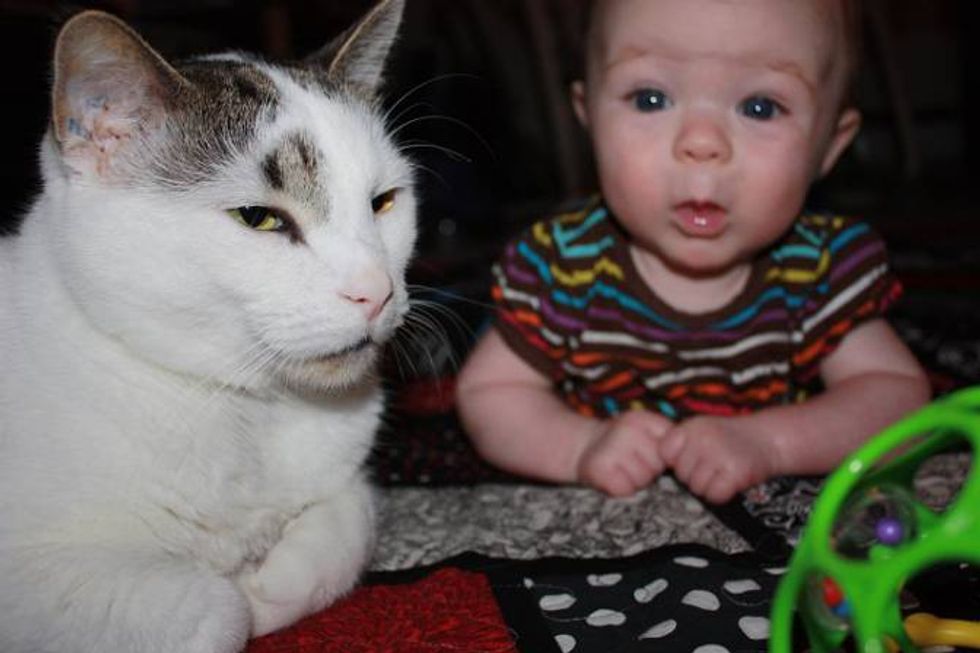 Courtesy: Kara Arnold
Inseparable bond!
They played together in the backyard, and Cursor guarded her everywhere she went.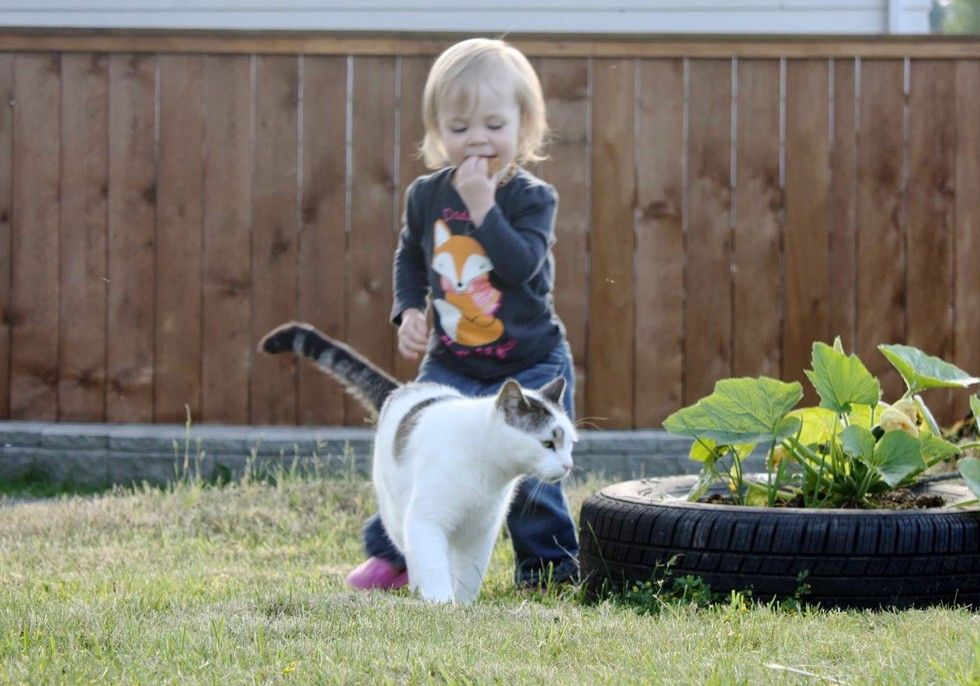 Courtesy: Kara Arnold
After three long years, they are finally back together.
There wasn't a day where Claudia didn't think about her best friend. Cursor was always in her mind, and it kept the family hoping that someday they would be reunited. That day finally came.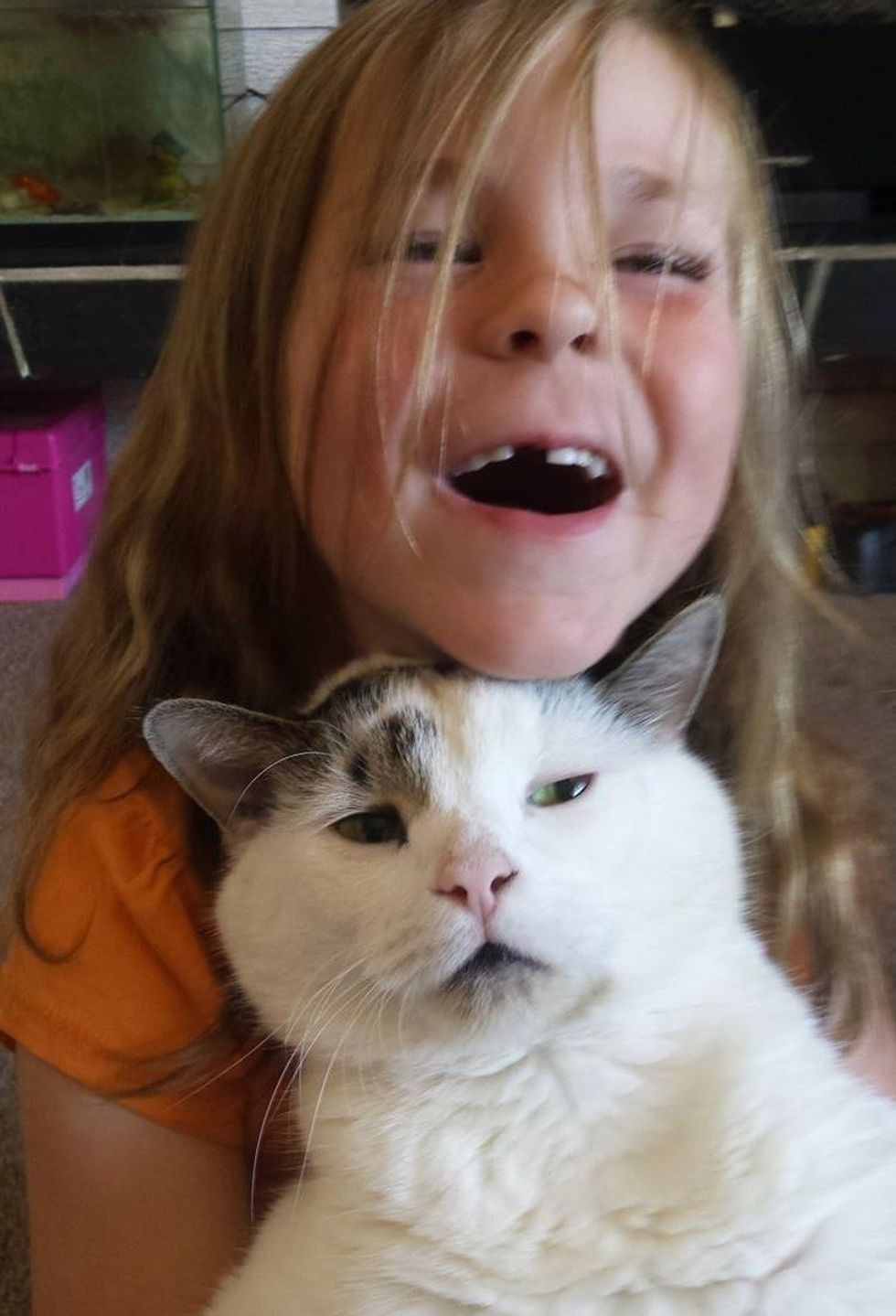 Courtesy: Kara Arnold
Share this story with your friends!
Related story: 5-year-old Boy Burst into Tears When He Found His Long Lost Feline Friend