Buzzfeed hired Grumpy Cat as an editor and then they had an Employee Of The Month party for her, but she wasn't really into it.
"Oh, great. I have a job in an office."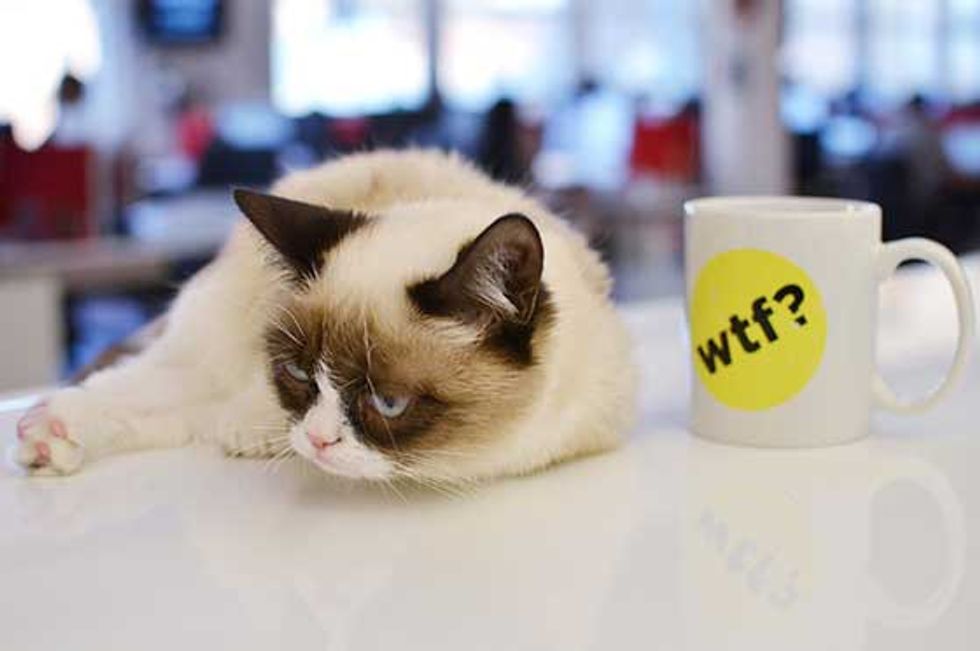 "Oh. Now I'm in the world's worst meeting."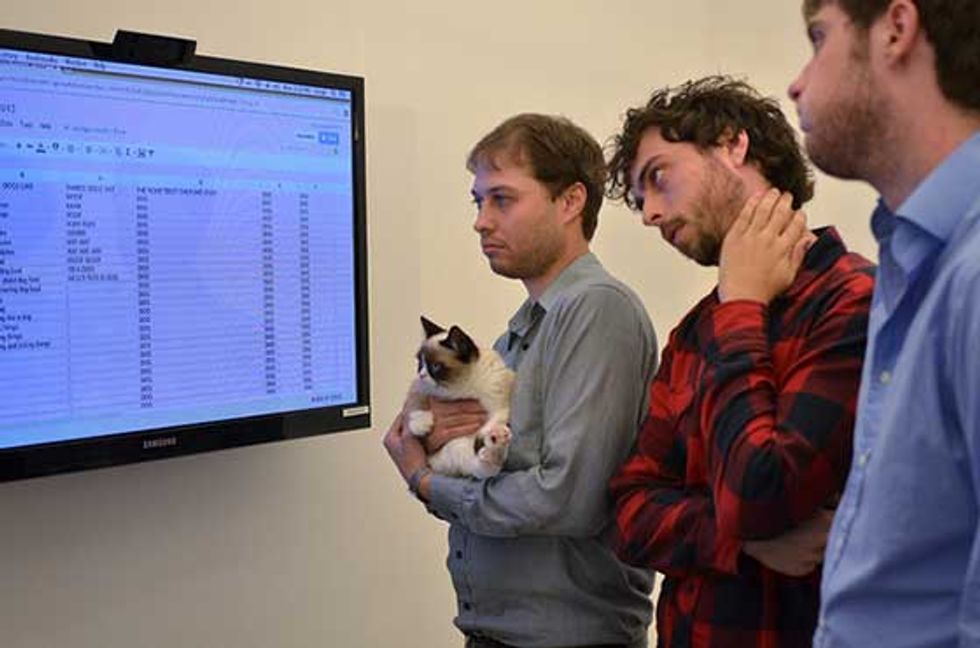 "Oh my God. What is my life?"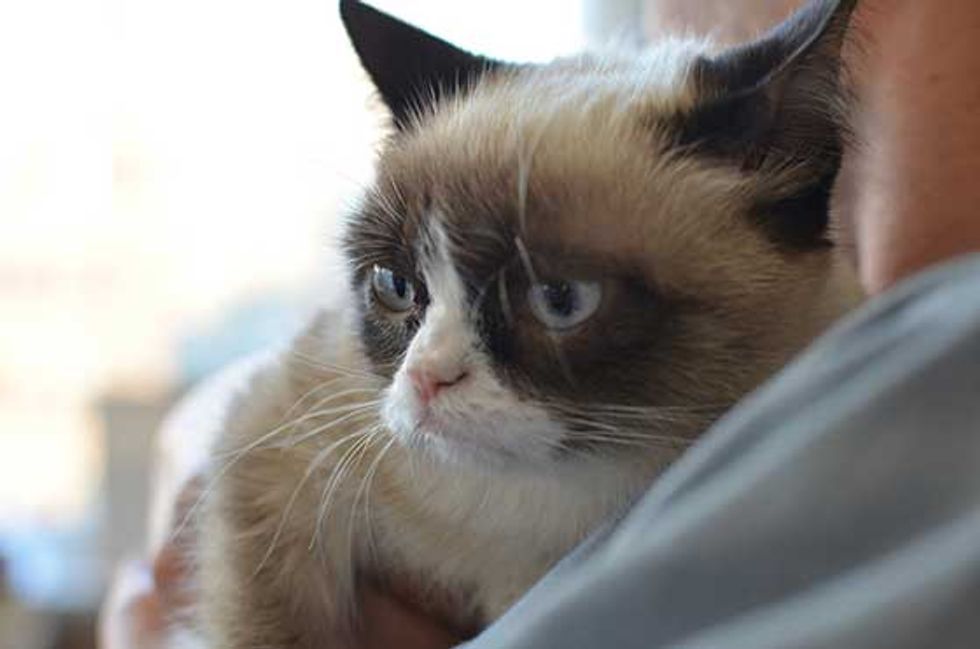 *Grumpy goes back to work; fails to find inspiration*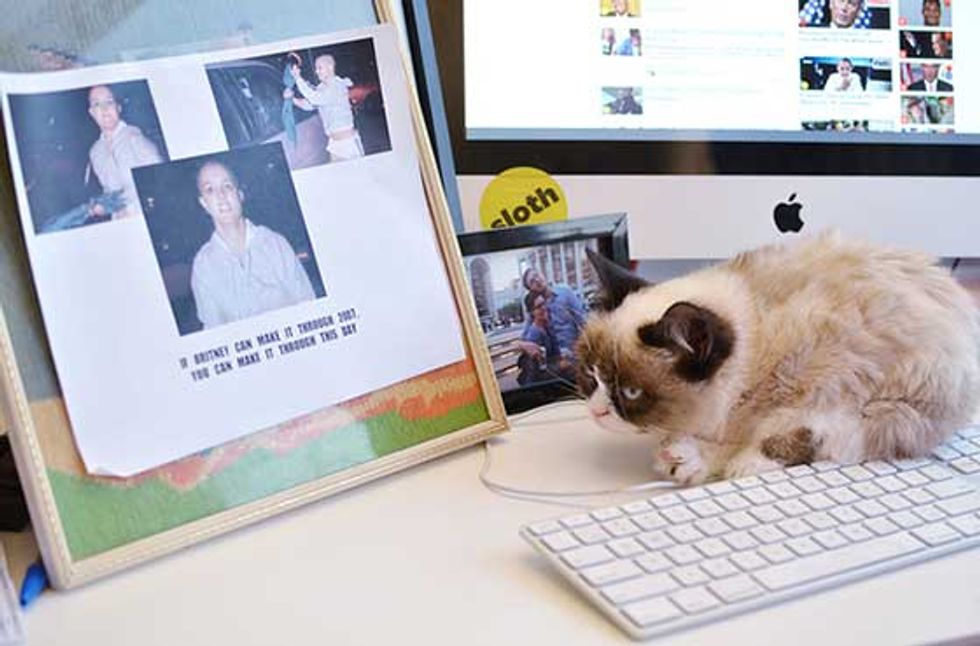 "Surprise!!!"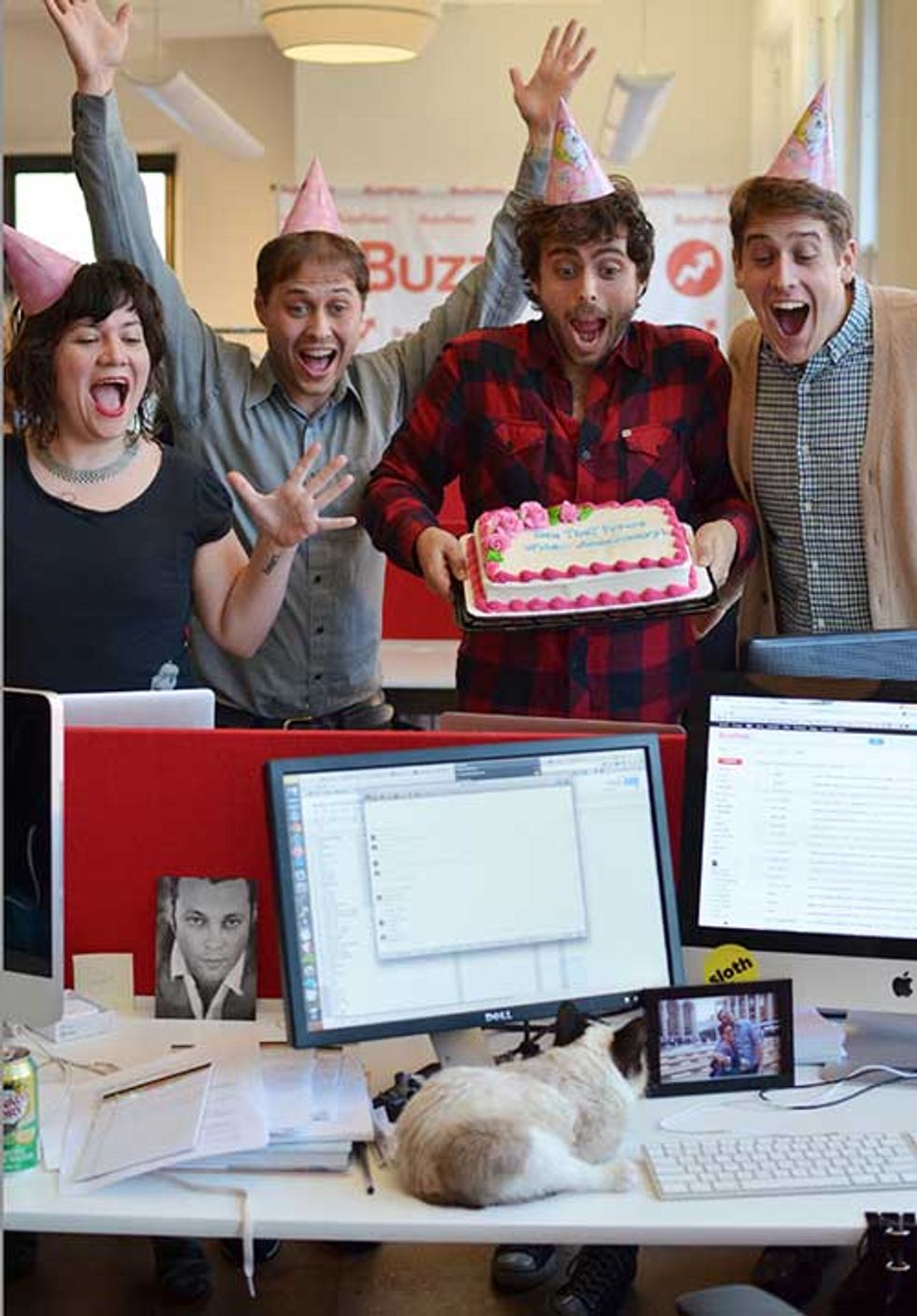 "You've seriously got to be kidding me."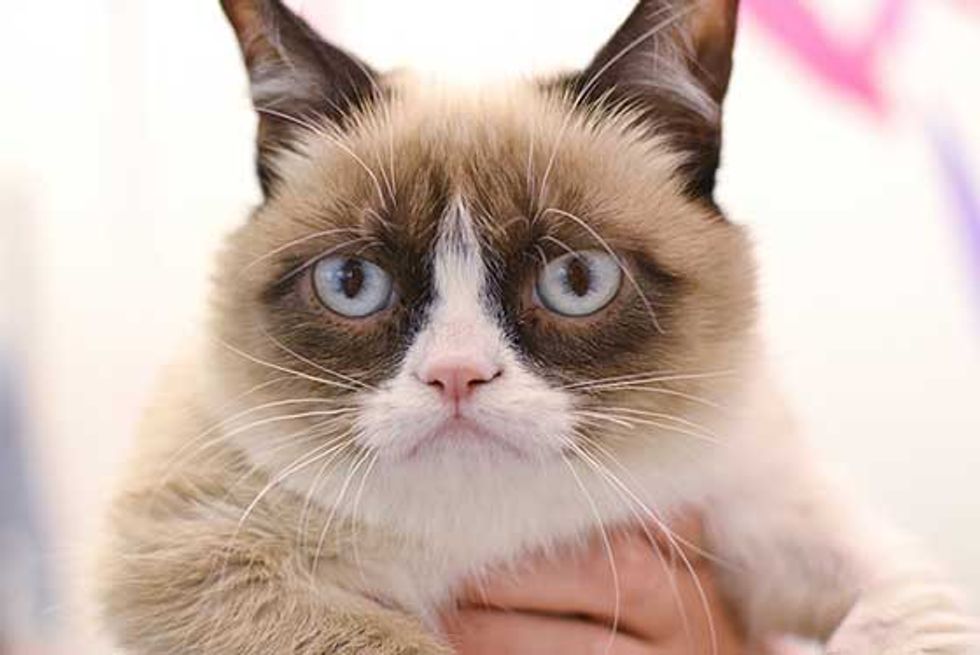 *Grumpy's been named Employee of the Month!* "Look, Grumpy! We got you a cake!"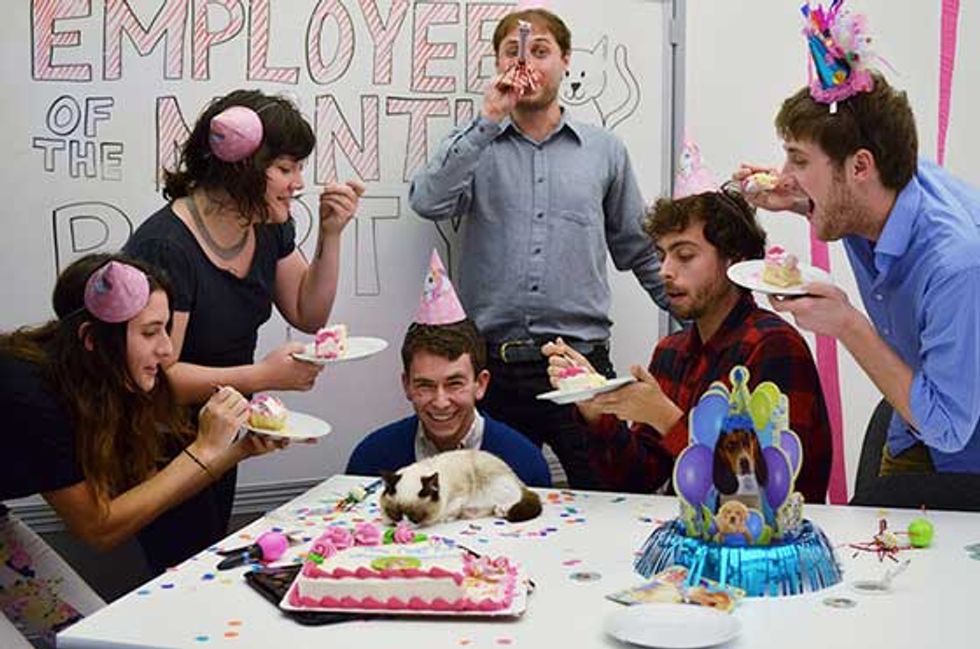 "Thanks, guys. Also, I'm allergic to cake."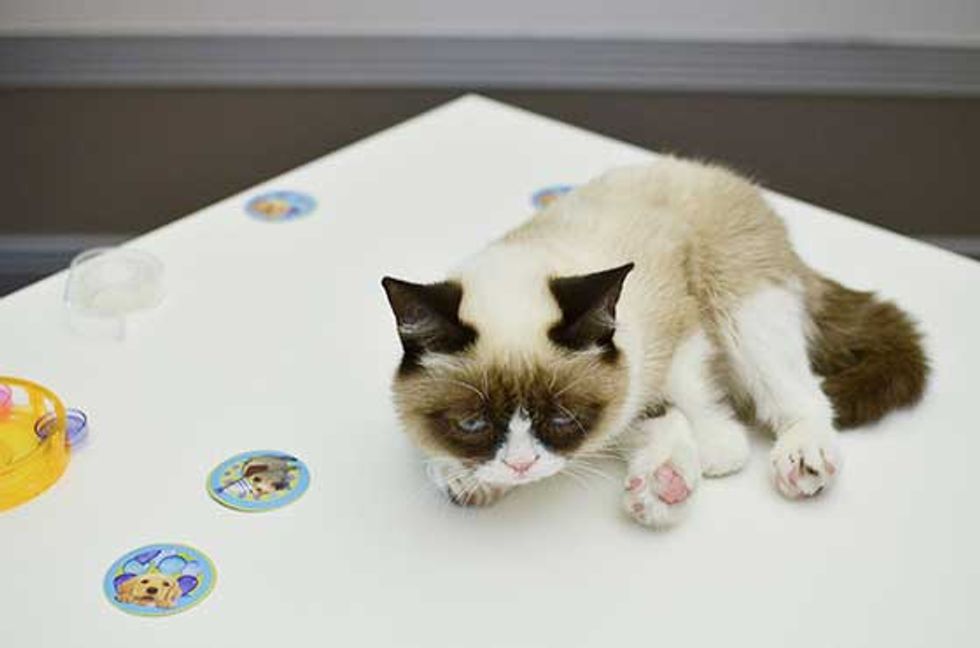 "We have a big announcement! Your reward is one million cat dollars!!!"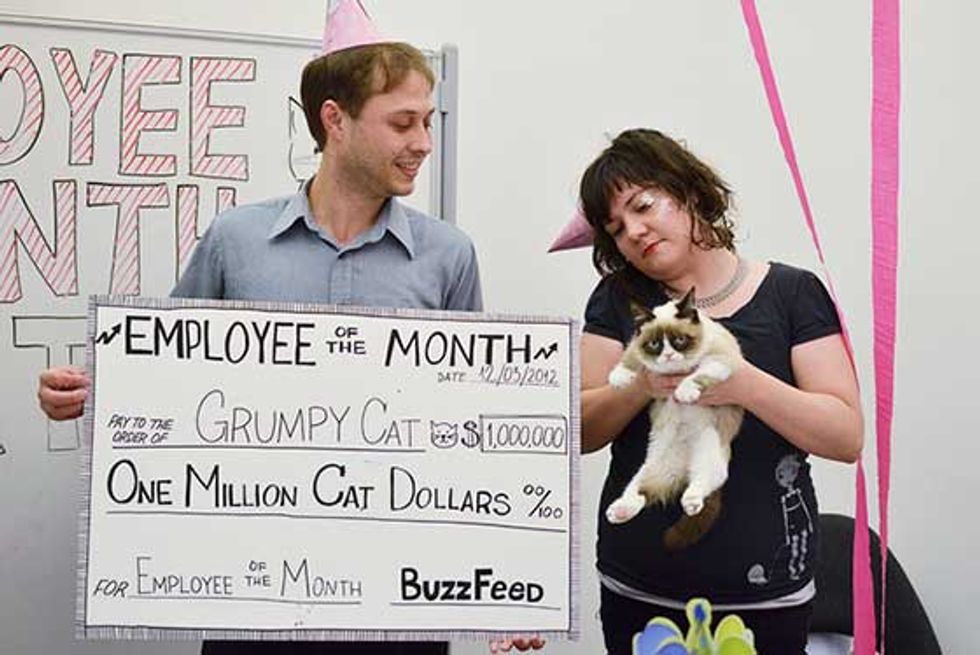 *Everyone LOSES THEIR MINDS*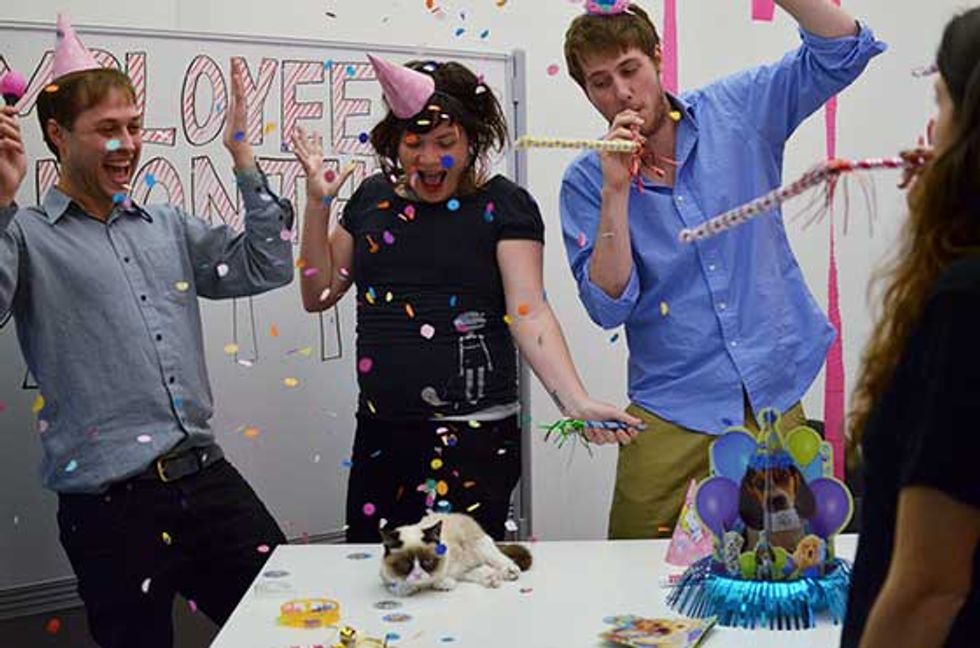 "You guys know cat dollars are made up, right?"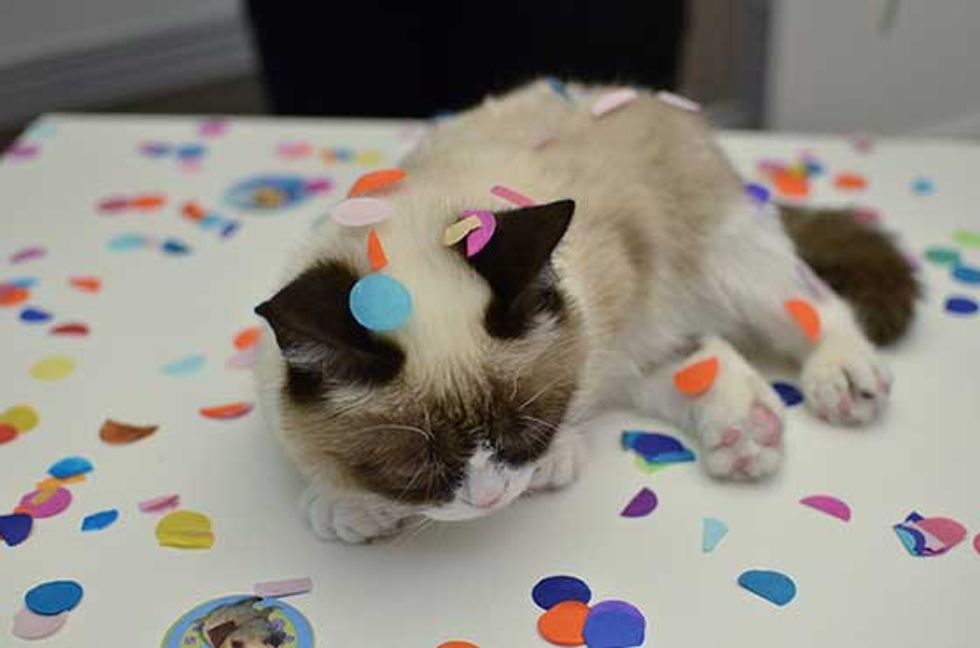 *A man with a tiny hat dances for Grumpy* "This is probably the worst day of my life."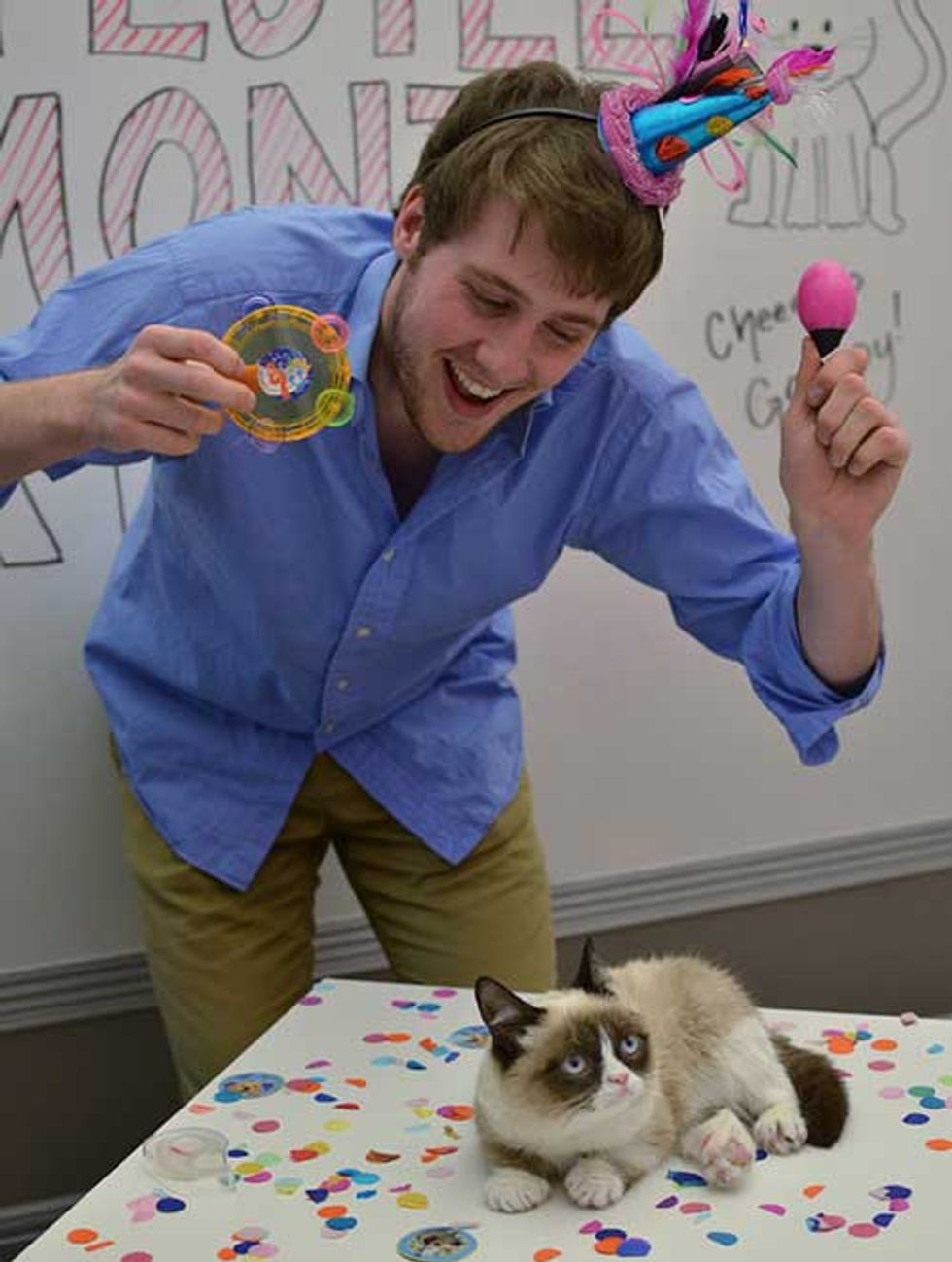 "WE'RE HAVING SO MUCH FUN THIS PARTY IS SO CRAAAAZY!!!"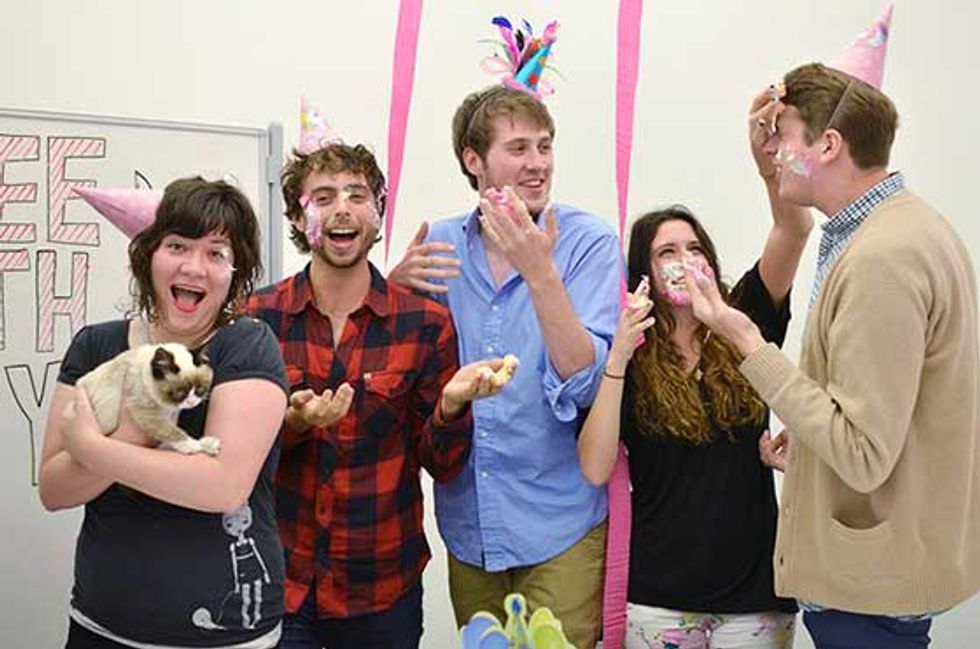 "No."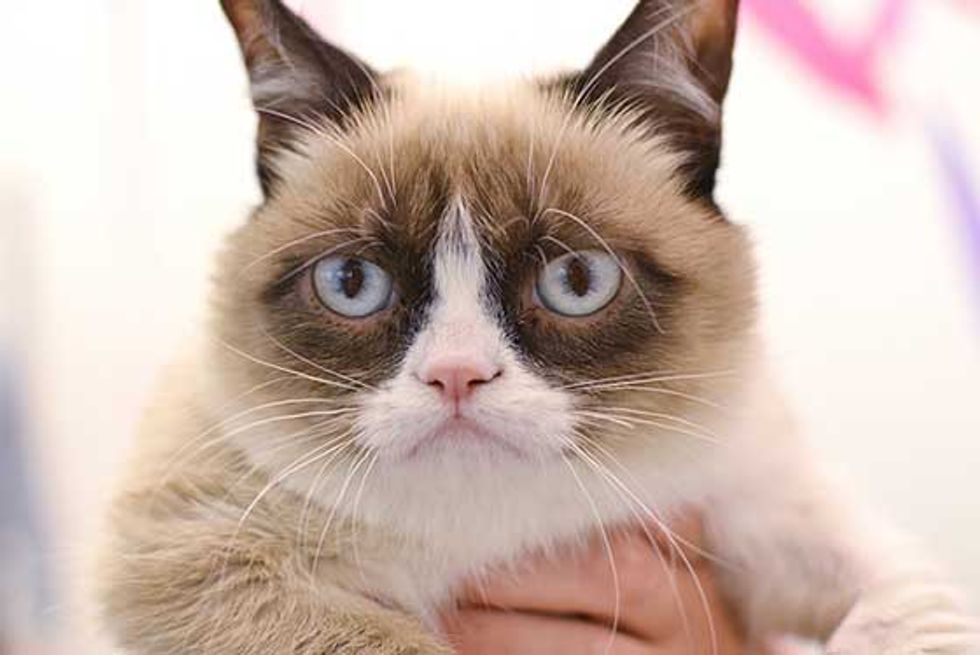 *Grumpy's coworkers realize that everything is inherently worthless, there is no purpose to life, and they are having a party for a cat.*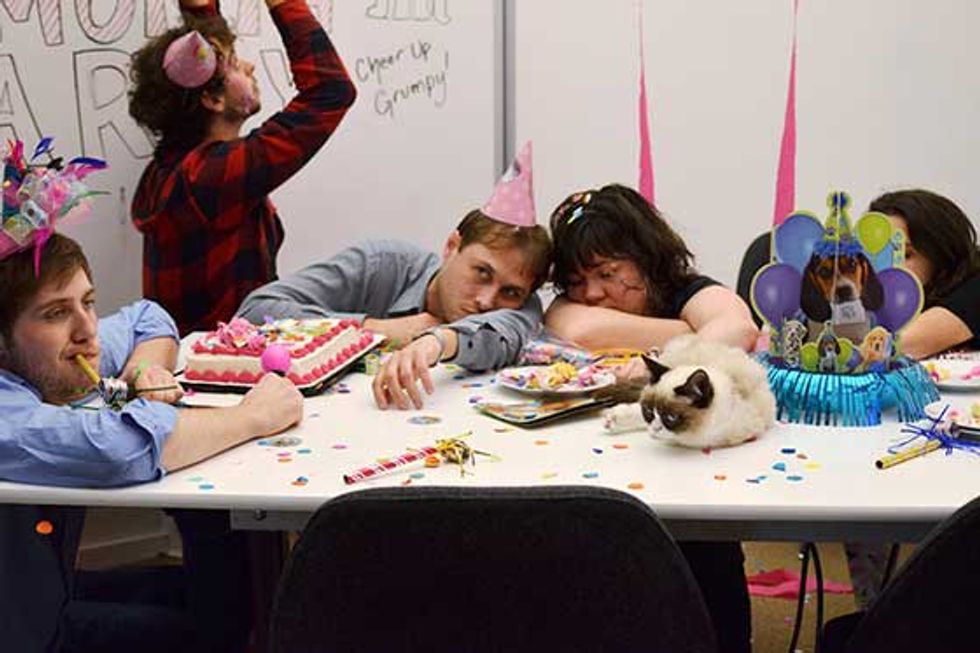 "My work here is done."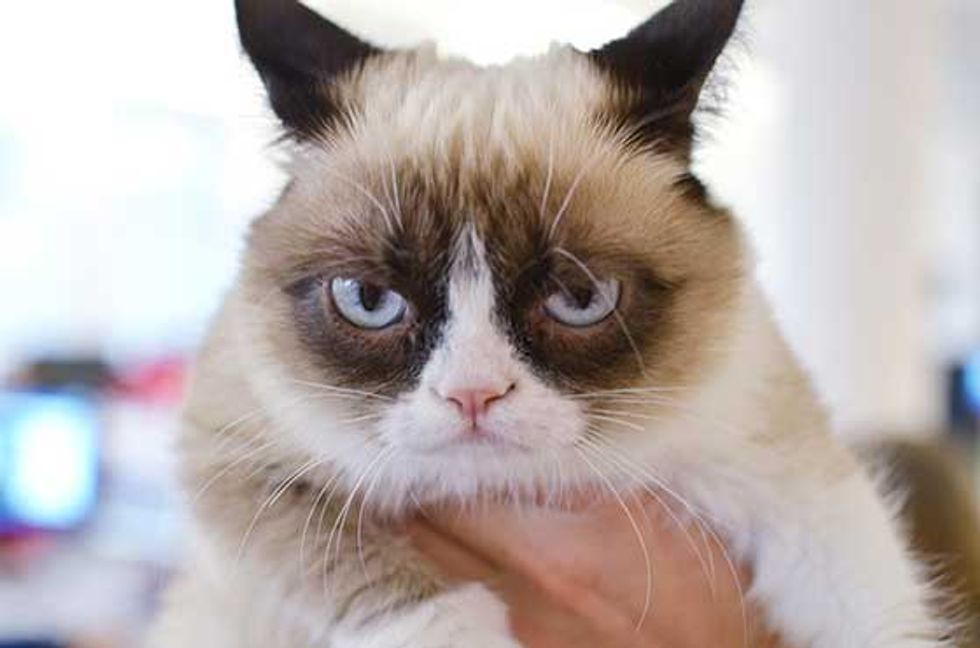 Photos by Buzzfeed.