A guy went for an interview for a job at a medical clinic. He was asked a couple of unorthodox questions that kept him wondering until he started working.
Now he knows why!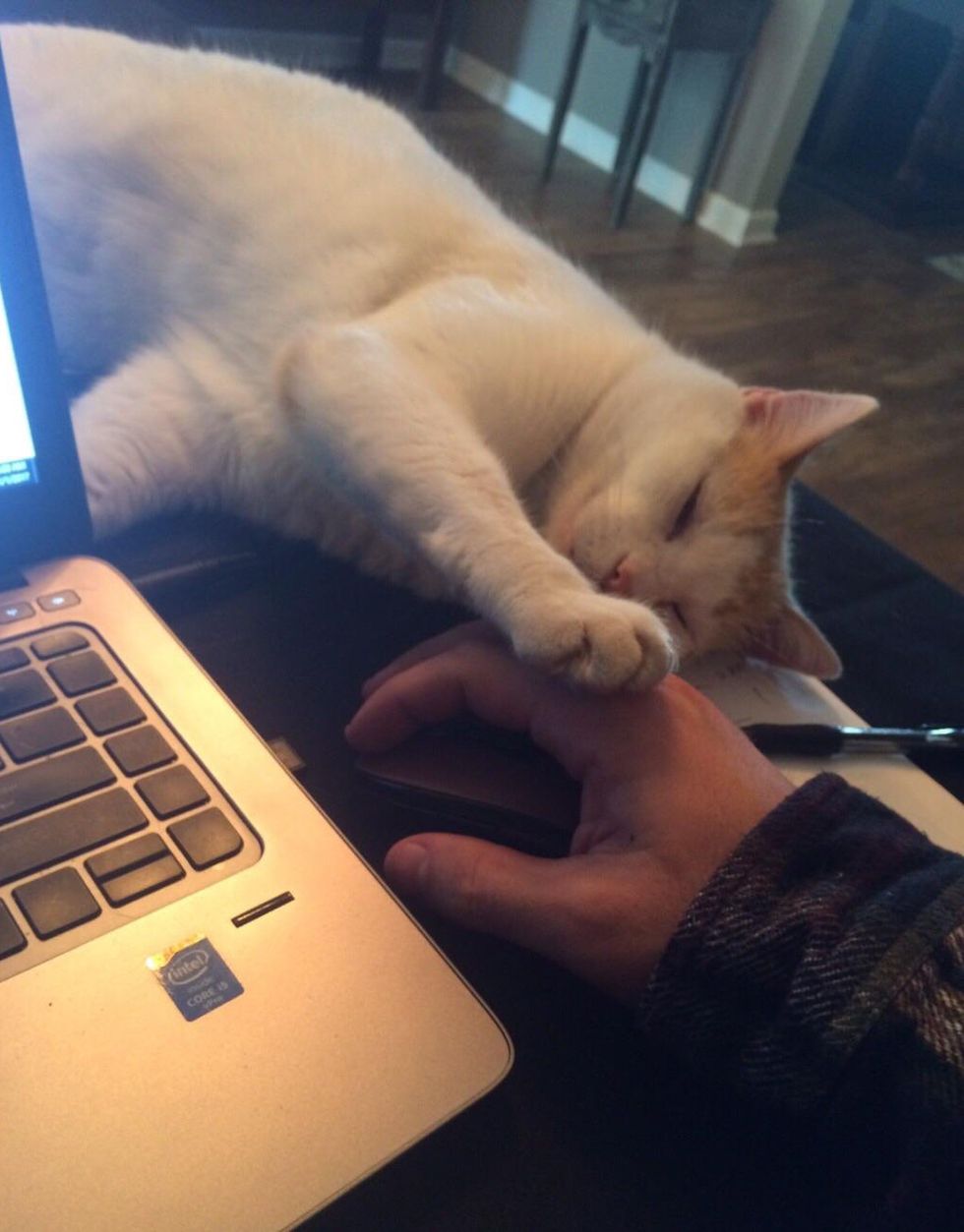 reddit/chestman_unbound
The man applied for a job in the clinical research field. During the interview, he was asked about something he'd never expected.
"I wondered why during the interview process 'Do you like cats?' and 'Do you have issues with personal space?' were brought up," reddit user chestman_unbound said.
Turned out, those questions were completely relevant to this job. He answered "Yes" to liking cats and "No" to having issues with personal space. Those answers helped him land his job at the office.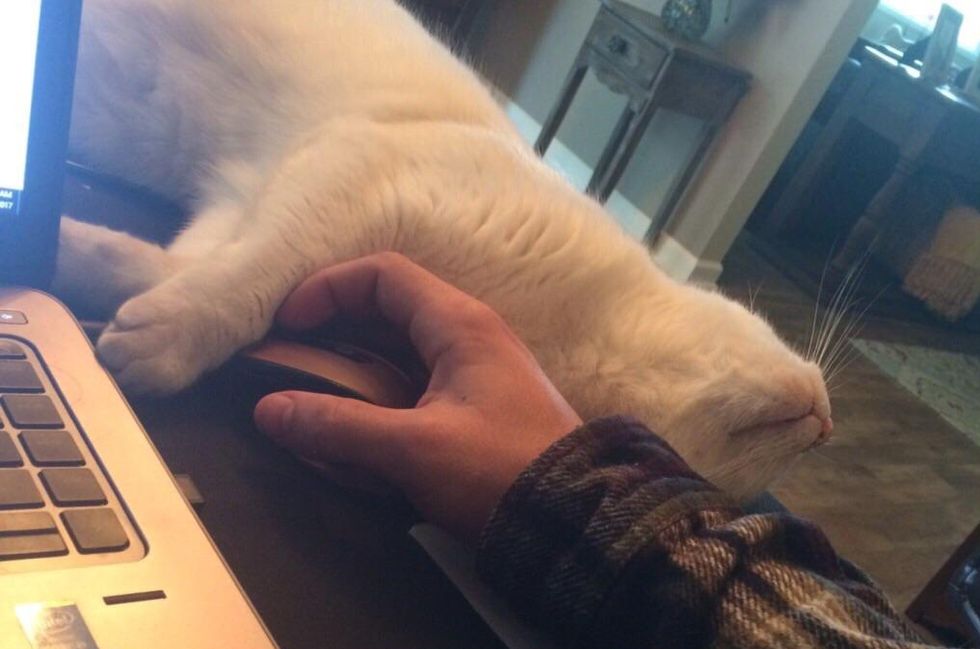 reddit/chestman_unbound
"I monitor clinical research so I'm in my boss's study writing reports and follow-up letters. Only time I leave is when we check books and patient charts at clinics or dropping off and returning drugs," He explained.

In his boss's office, there is a cat who loves nothing more than giving cuddles and rubbing up against everyone's faces. The kitty doesn't understand the meaning of personal space or he has chosen to omit that.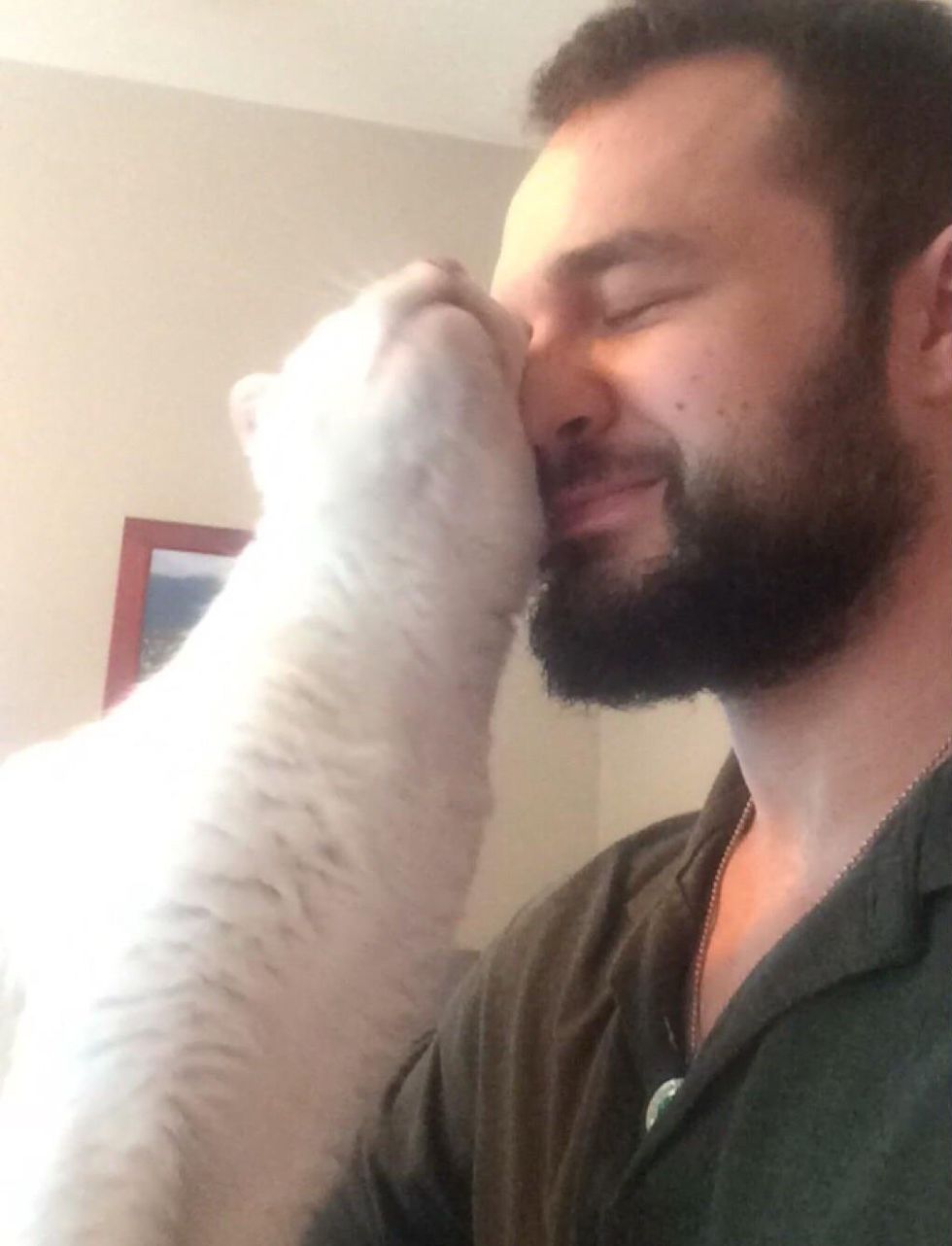 reddit/chestman_unbound
The office cat will generously offer "help" whether the employee needs it or not, but who could possibly say no!?
Now everything is clear as why he was asked those questions. The boss was looking for someone who would enjoy his cat's company aside from the qualifications needed for the job.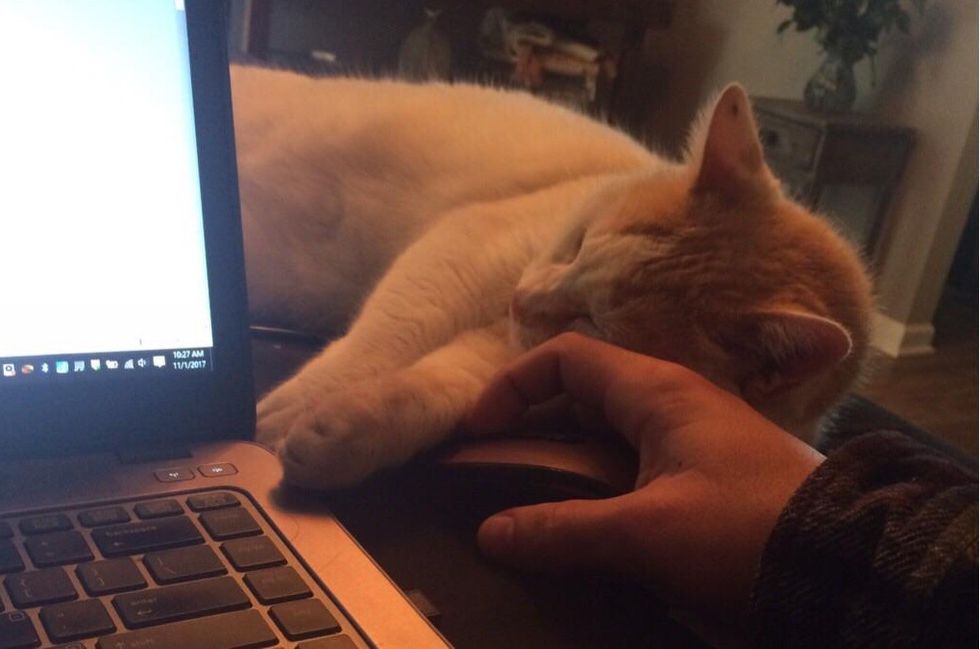 reddit/chestman_unbound
Needless to say, the kitty has been very "helpful" and tremendously affectionate to the new employee.
The guy has gotten the seal of approval from their office cat!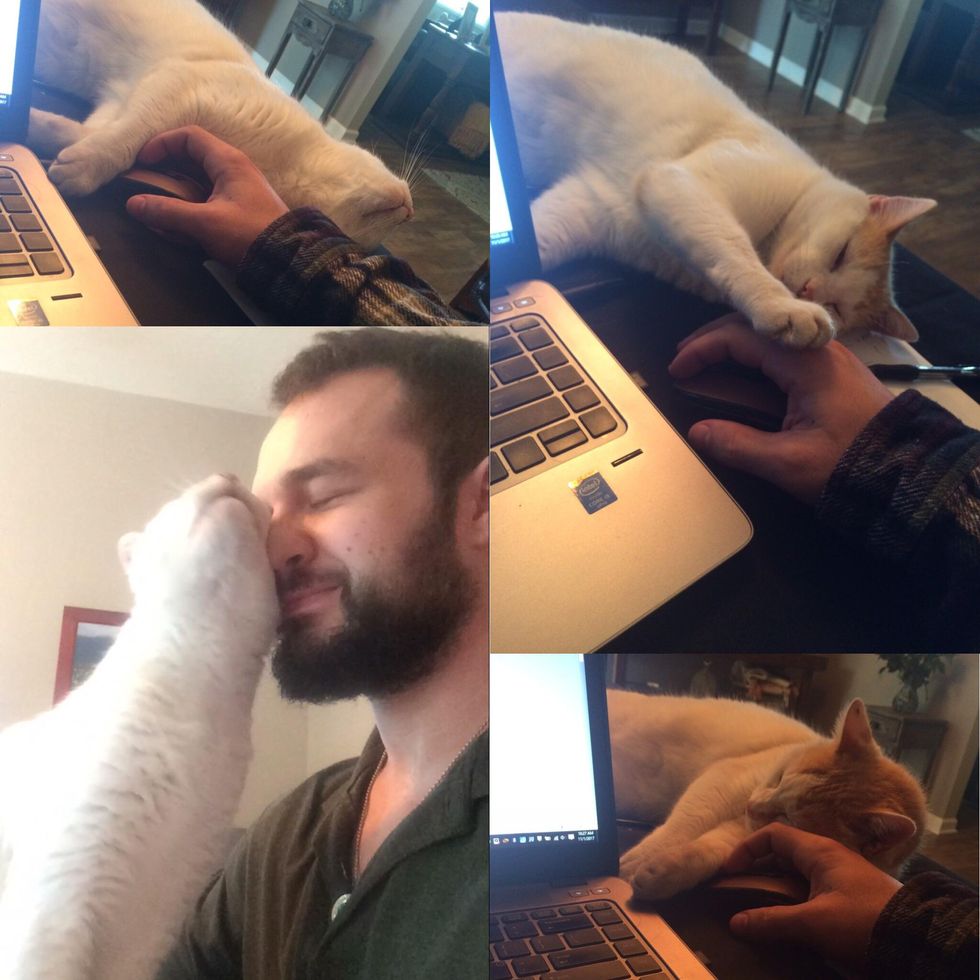 reddit/chestman_unbound
Share this story with your friends. (More info: reddit)
Related story: Office Kitty Surprises His Humans When They Find Out He's Been Snatching Money From Passersby