A black and white kitty sauntered into a police station and decided to take selfies with his human friends.
Meet Kingsley!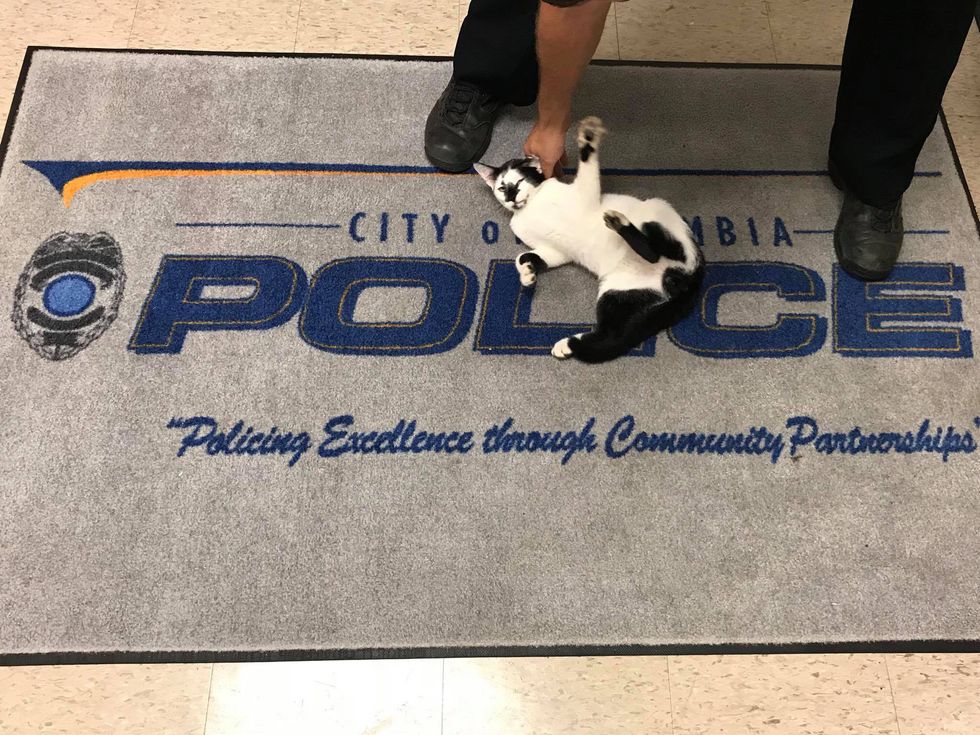 Columbia Police Department, SC
This confident little feline found his way into the Columbia Police Department in Columbia, South Carolina in September and started demanding snuggles with everyone there. Needless to say, the officers happily obliged.
The friendly little guy rubbed against officers' legs as he explored around the station. He generously offered his human friends a helping paw as they were grinding away at the desk.
"This furry feline stopped by CPD West Region to say we were posting too many dog pictures and needed to show cats some love also," the police department said.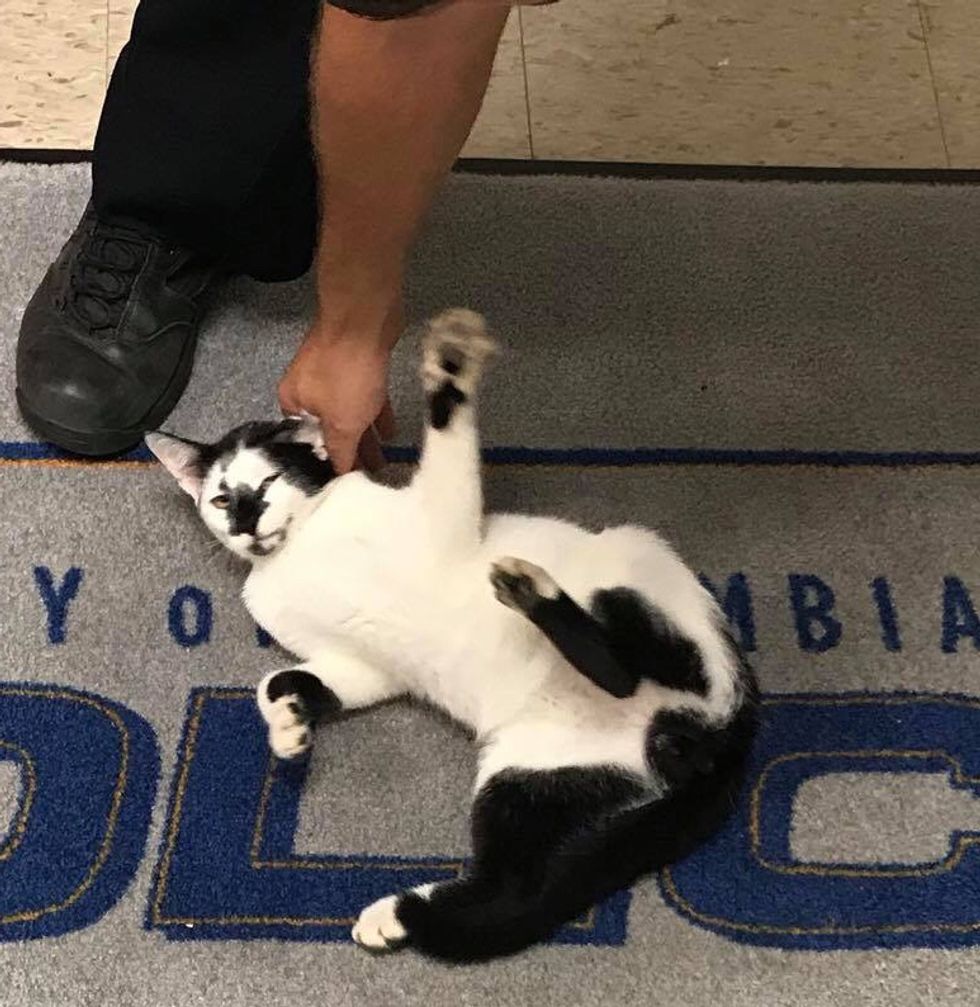 Columbia Police Department, SC
The kitty was spotted sneaking into the department. Within a short period of time, he had crept his way into everyone's heart.
Kingsley jumped on a table and decided to pose for selfies with an officer.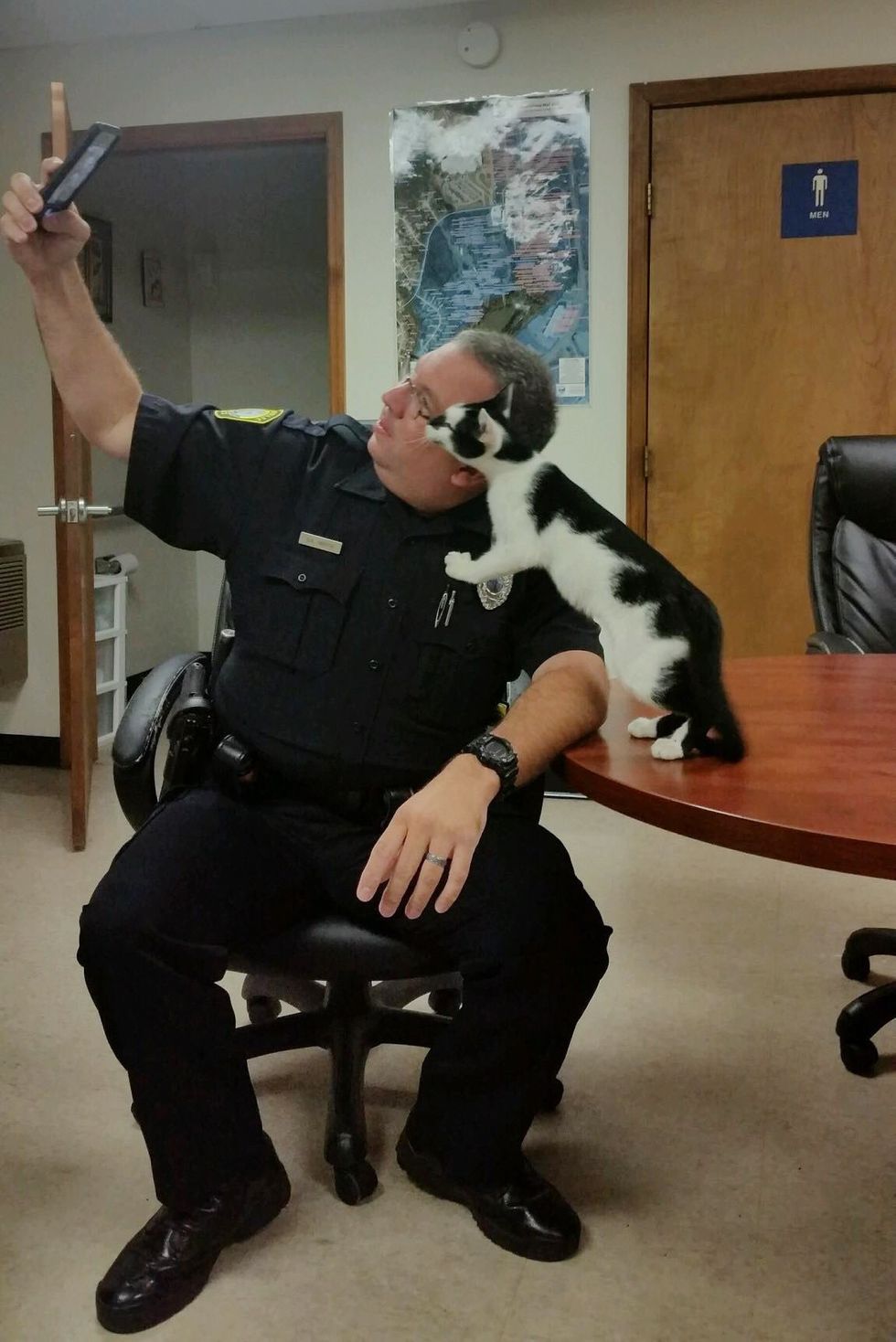 Columbia Police Department, SC
He put his paws on the officer's shoulder and looked up into the camera as if he'd done it many times.
The photo is purrfect!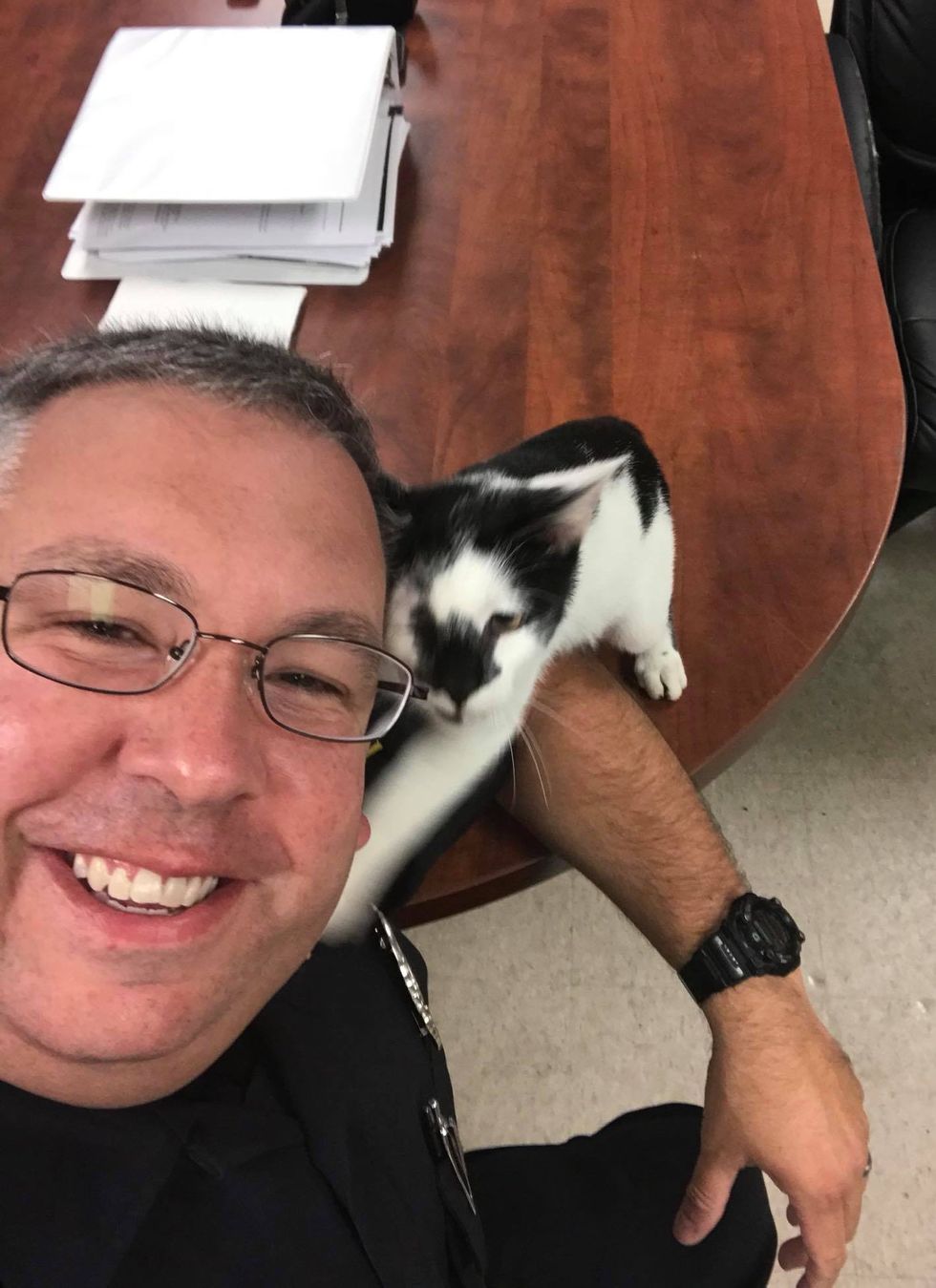 Columbia Police Department, SC
They took him to the vet but couldn't find a microchip. After no one came to claim him, one of the officers offered to give him a forever home..
Kingsley hopped onto an officer's lap and decided to "help".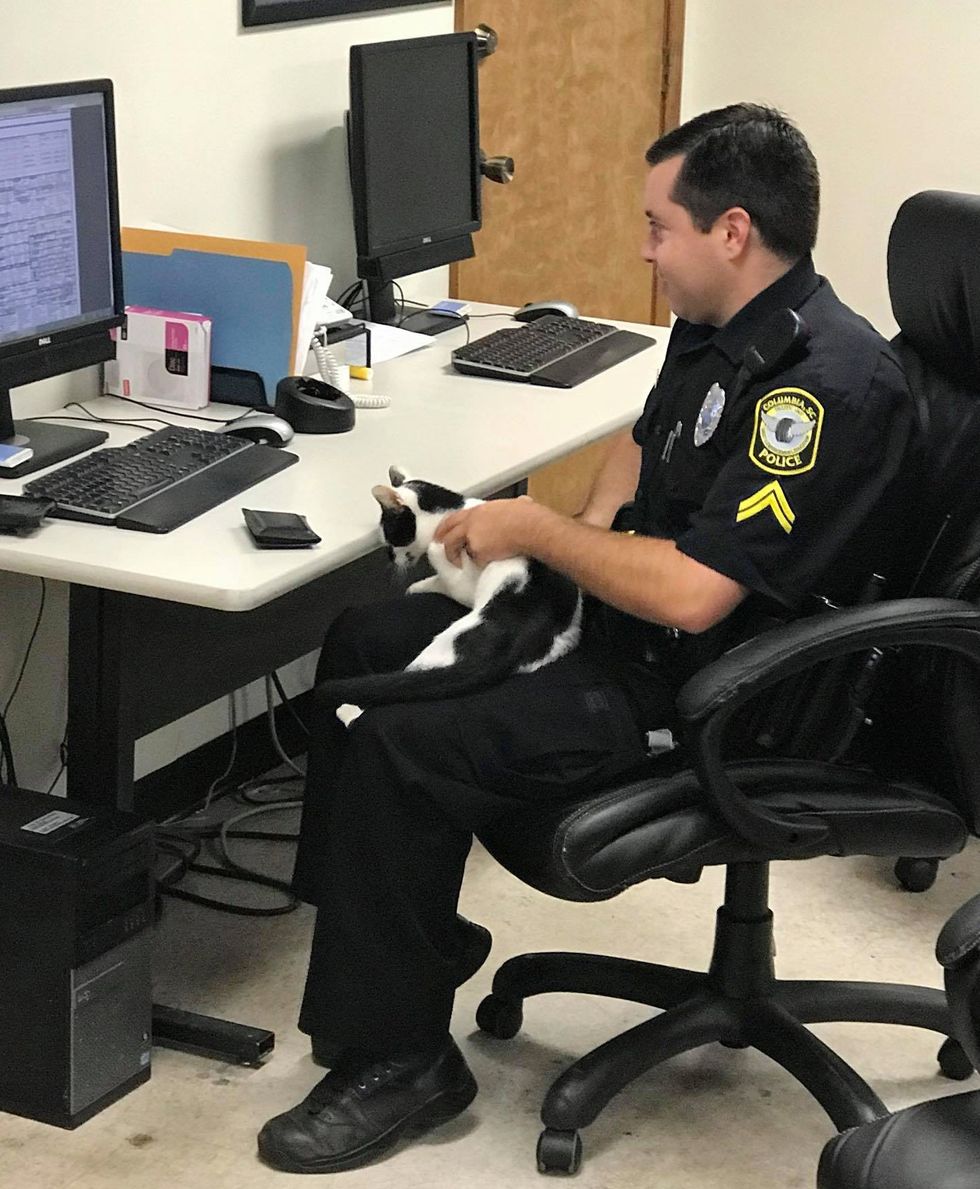 Columbia Police Department, SC
Updates: Officer Brandon Montgomery, an animal lover and proud cat dad, welcomed the kitty into his loving home.
Kingsley is getting along swimmingly with their dog. His humans are slowly introducing him to his two new feline siblings.
The little charmer posing for another selfie with his forever humans at his new home :).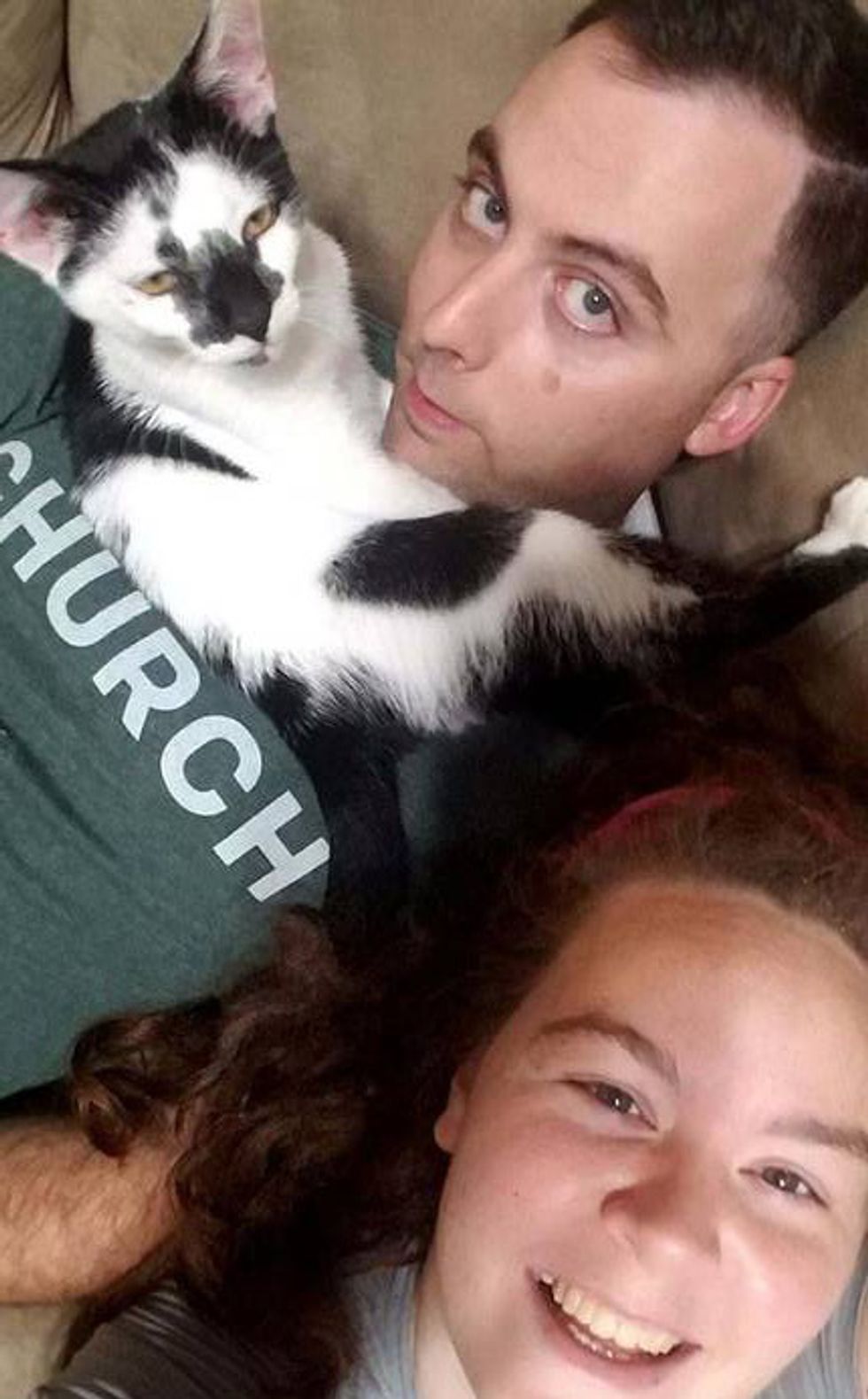 Brandon Montgomery of Columbia Police Department, SC
They don't know where exactly the kitty came from, but Kingsley knew just the right place to find his perfect home!
Share this story with your friends.
Related story: Stray Cat Wanders into Gym to Offer Some 'Help' and Motivation