A stray cat sauntered into a local crossfit gym one night and decided to stay and offer motivation to his human friends.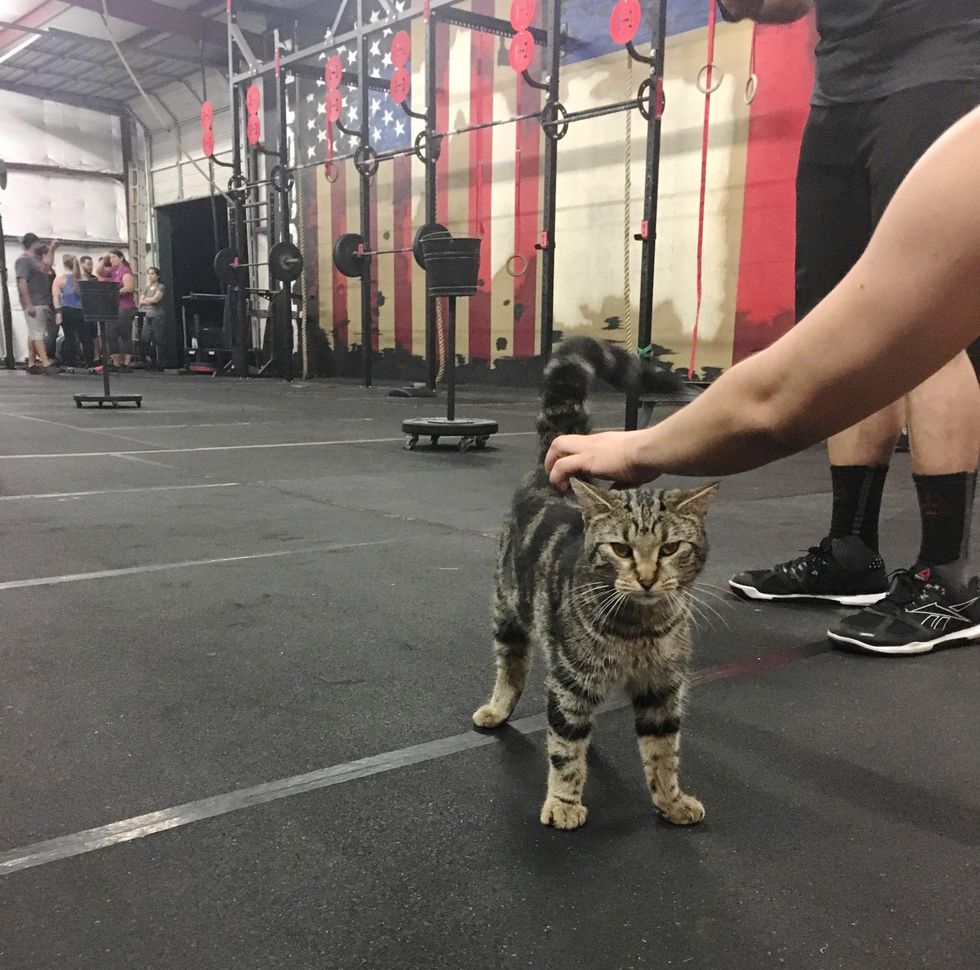 battlesquid91
A couple months ago, a tabby cat showed up at a local gym and strutted right in while people were working out.

"This guy came in my gym.. and made my whole week better," imgur user battlesquid91 said. "I have had a really hard week and decided to go to the gym even though I really just wanted to sleep as soon as I got off work."
The little feline's sudden appearance instantly brought that much-needed motivation to everyone there. The owner of the gym was happy to keep him as he needed a home, and they could use some help keeping mice at bay.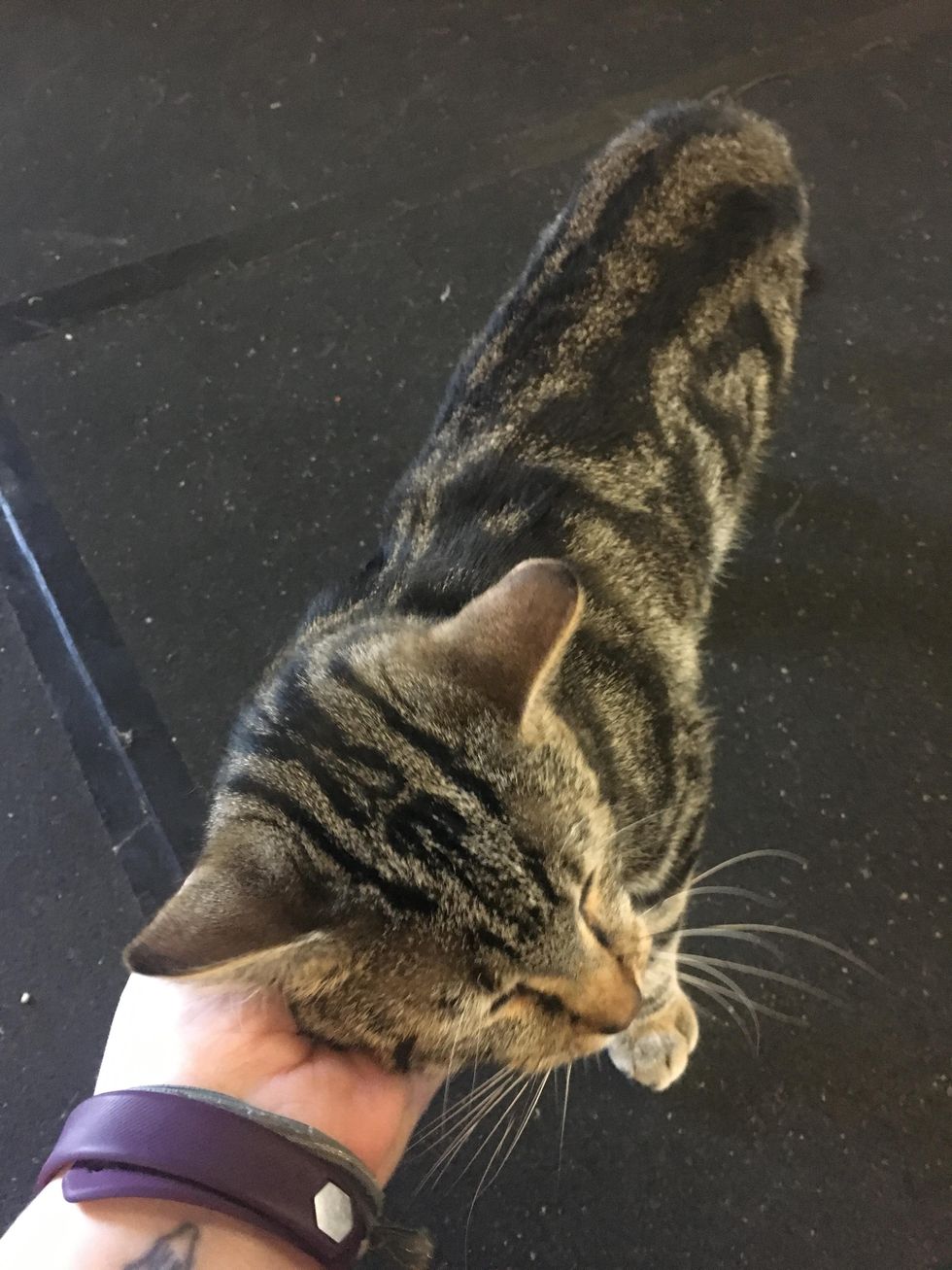 battlesquid91
One of the coaches named him LB. The tabby boy walked around his new home like he owns it.
"Everyone that works out here has been super cool about LB. We try to make sure he gets pet regularly between reps and that he is not in the way (but he's lazy so there aren't many worries)."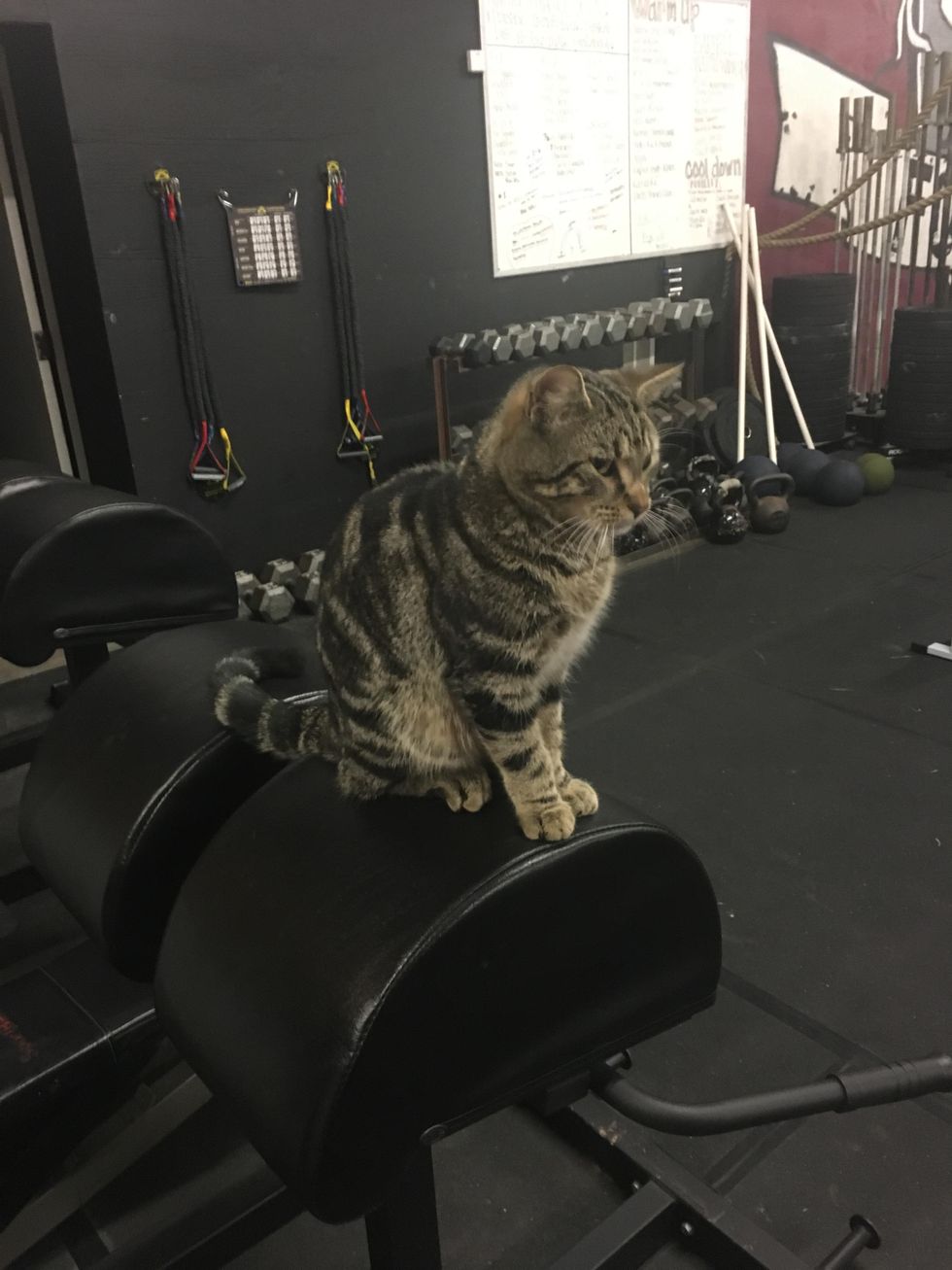 battlesquid91
"I'm seriously obsessed with this cat… He may or not be the only reason I have been so consistent this week."
LB is a really chill cat and likes to supervise the gym rats when they exercise. Having a kitty around gives them the motivation they need to go the extra mile with their workouts.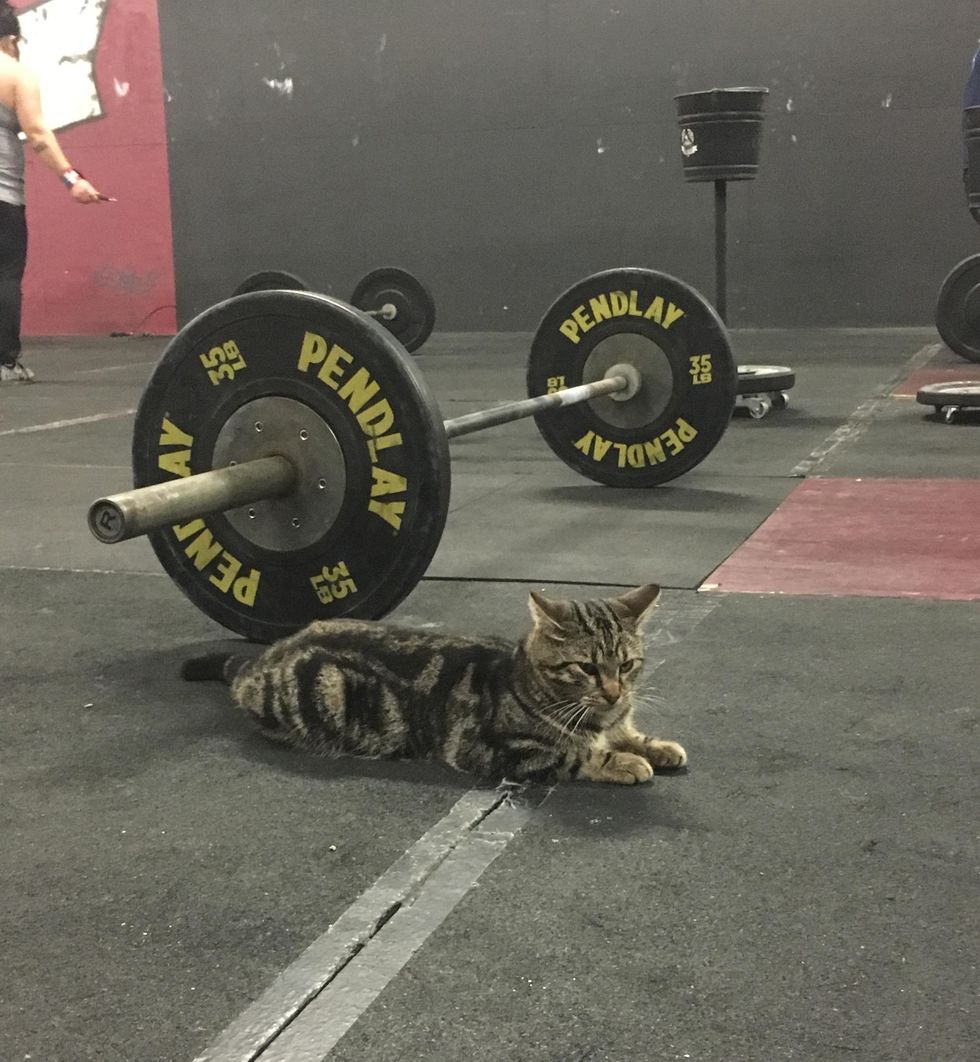 battlesquid91
Sometimes LB demands cuddles from everyone at the gym and other times he hangs out beside a gym member during warm-up and then wanders off to find some mice.

He's now the mascot of the gym.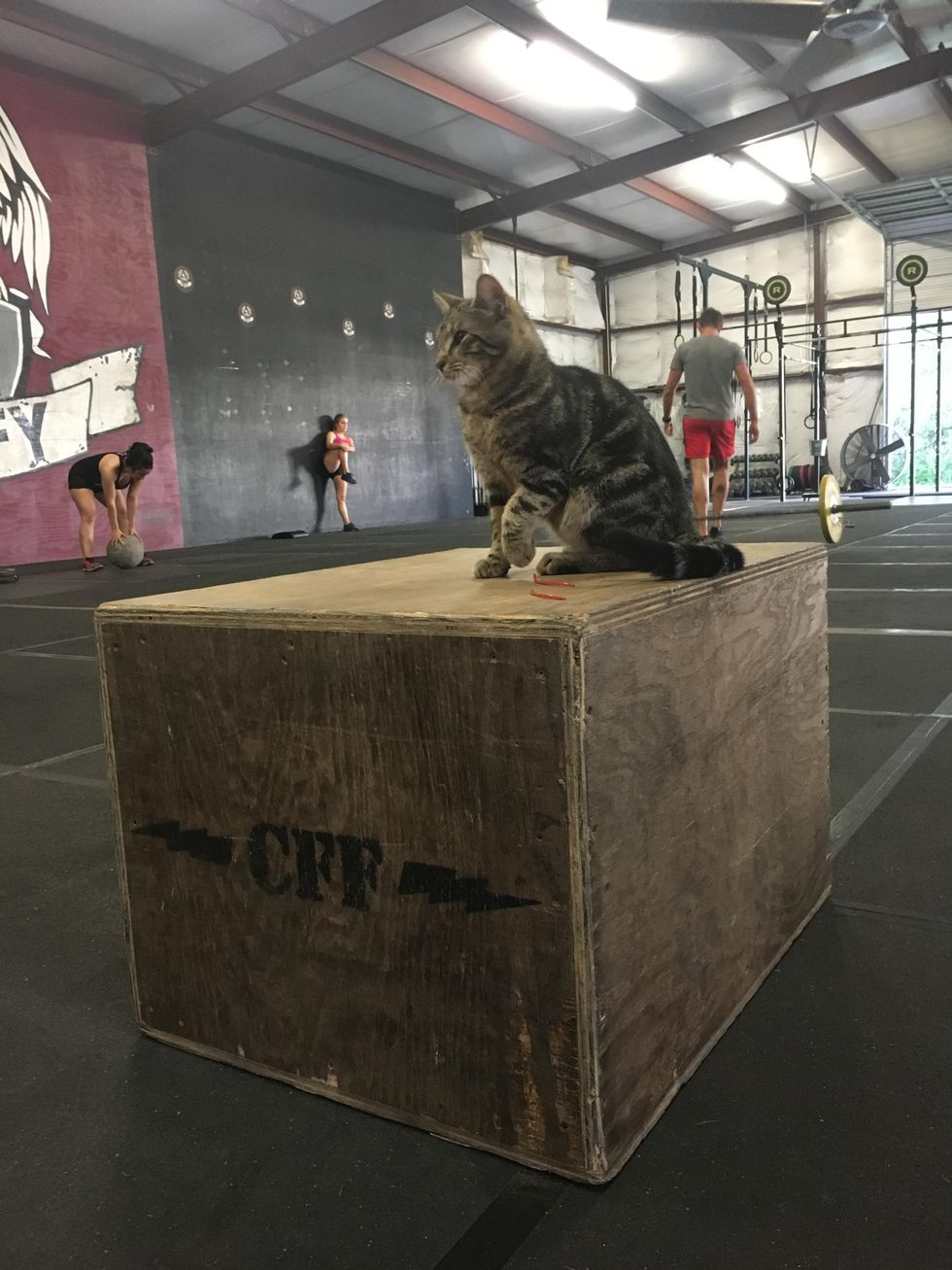 battlesquid91
He came in the gym one day to offer some 'help'.
"This cat has kept me motivated to come to the gym. I'm pretty lazy, but I guess my love for cats is stronger."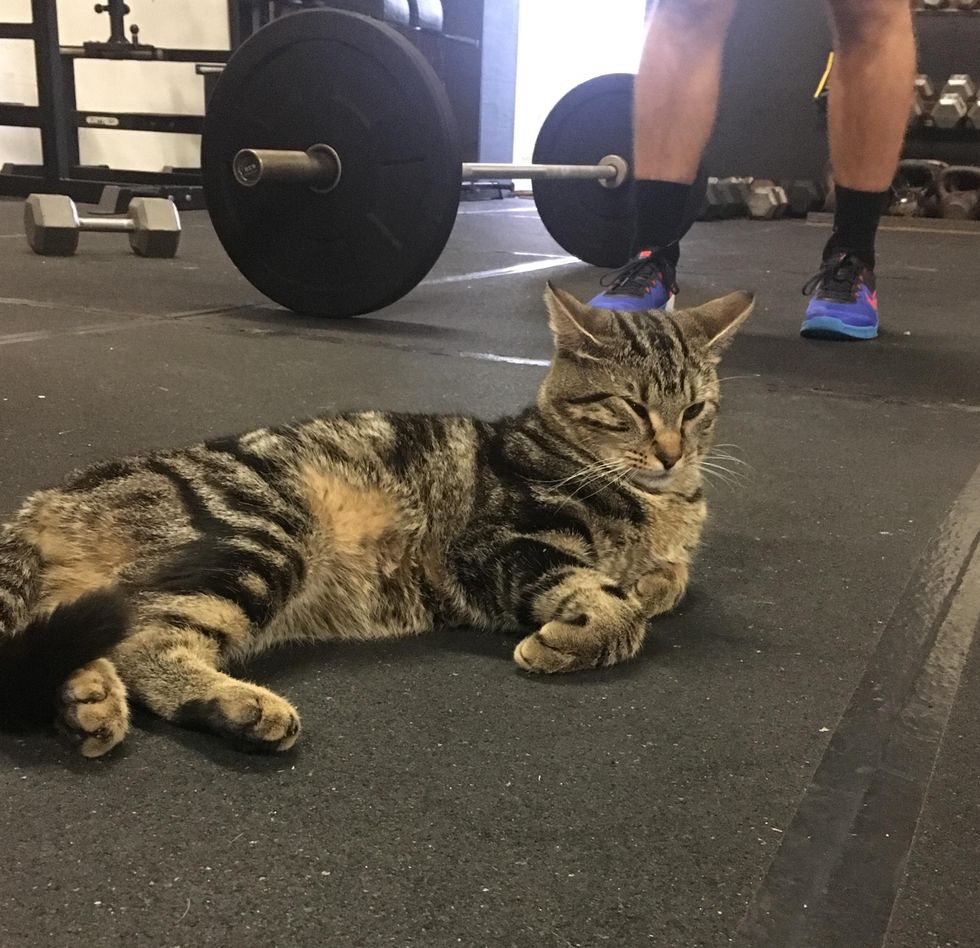 battlesquid91
Share this story with your friends. (More info: imgur)
Related story: Stray Cat Wanders into Nursing Home and Decides to Work There