A young woman from Southwest Louisiana visited her mother yesterday and saw a little fluffy cat hanging around outside the house.
She asked about the kitty and knew just the right home for her.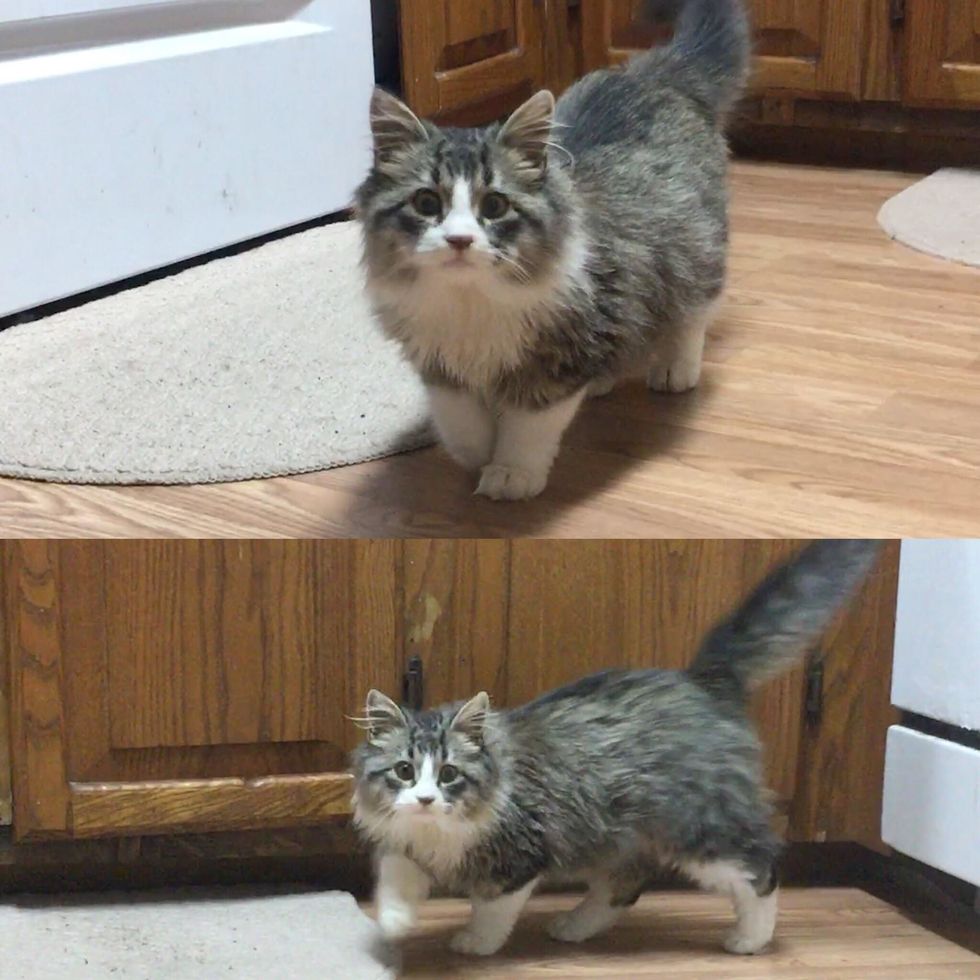 reddit/emifasho
The kitten came from a feral cat that the woman's mother had been caring for. She was the only one that made it in her litter. "(My mother) said she just randomly found a litter in her yard. This was the only kitten that survived," reddit user emifasho shared with Love Meow.
She looked after the mama cat and helped her raise the surviving kitten, keeping them fed and warm. "My mom feeds the outside cats well but this one needed to be a pampered inside cat."
Knowing how friendly the kitten was, she offered to take her. "She was fat and happy when I found her. I asked if I could take her home and they said yes."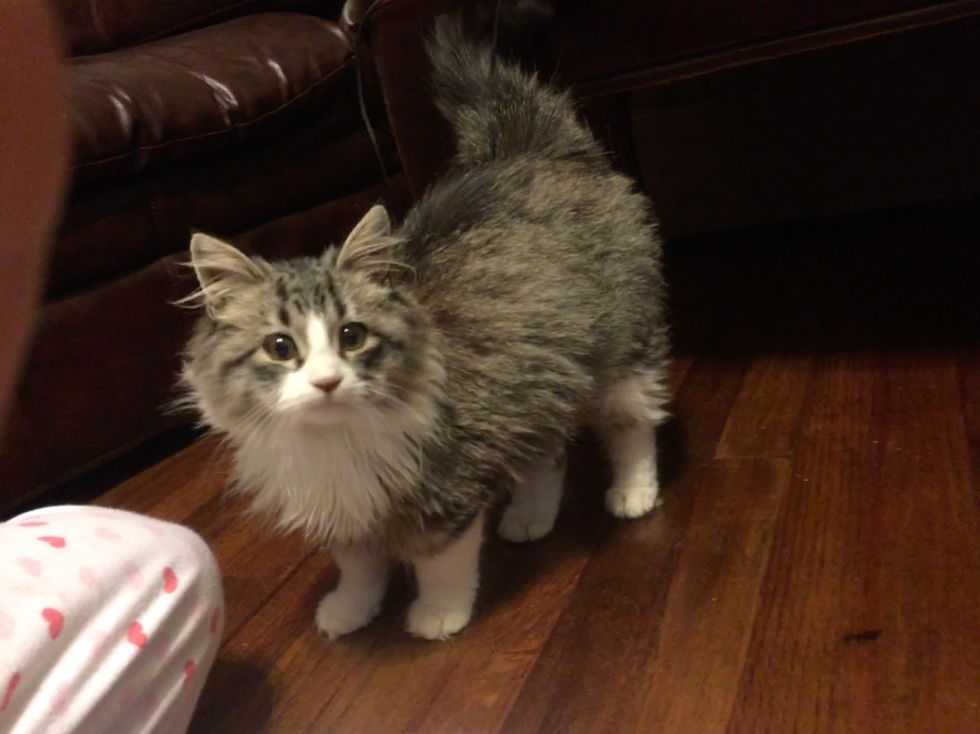 reddit/emifasho
The sweet kitten, named Coco, walked right into her new abode with her tail held high like she ran the place.
After exploring every nook and cranny, she laid down on the floor, rolling around in pure bliss.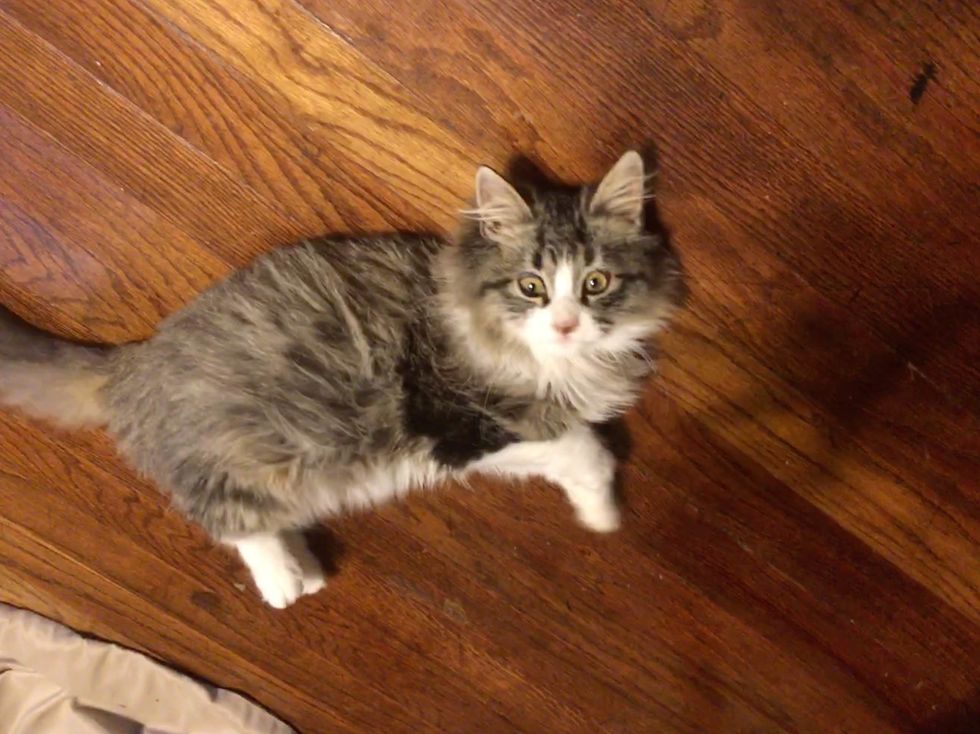 reddit/emifasho
The sweet kitty quickly adjusted to the indoor life as if it was meant to be.
Now she is spending her first Christmas with her forever human.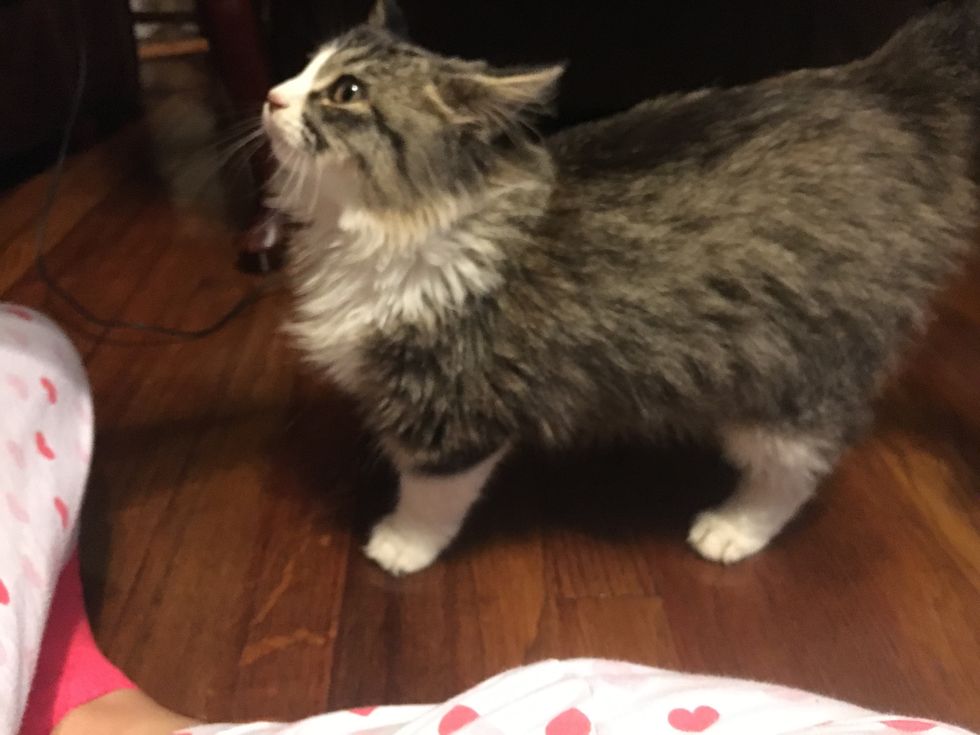 reddit/emifasho
Shortly after she moved in, Coco made her way to her human's bed and claimed it as her own.
Sometimes cats find us in a way we never expect :).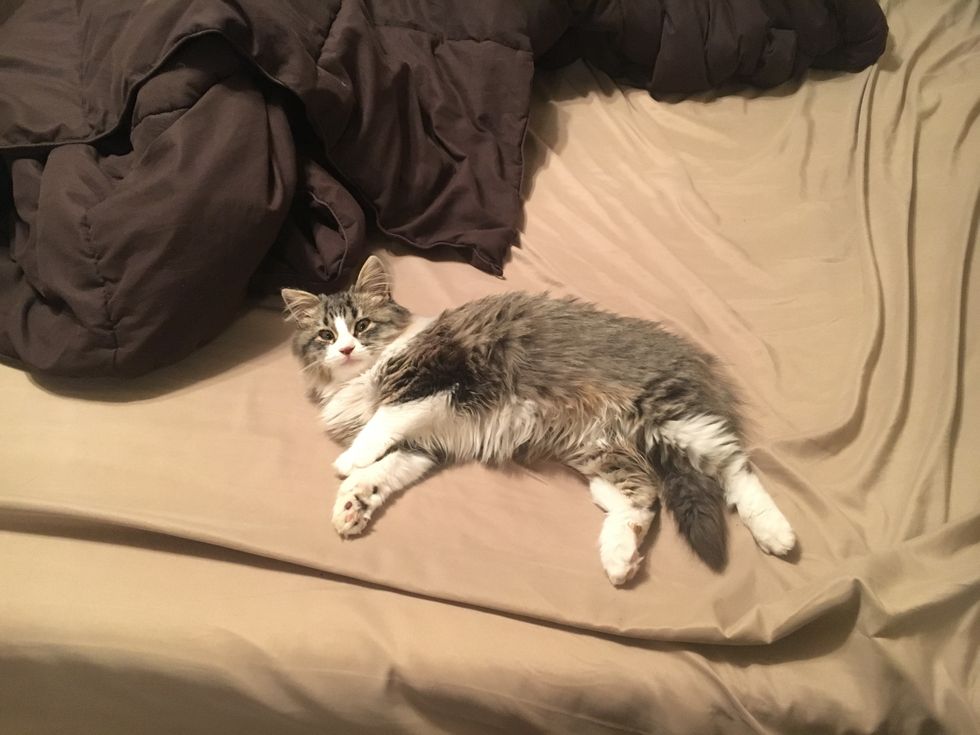 reddit/emifasho
Share this story with your friends.
Related story: Kitten Found Under a Bush Finds An Adorable Way to Wait For Her Forever Home