A little tabby kitten was spotted living on the streets of Brooklyn. At just a few months old, the kitten was fearful of humans until he met a guy who started bringing him food.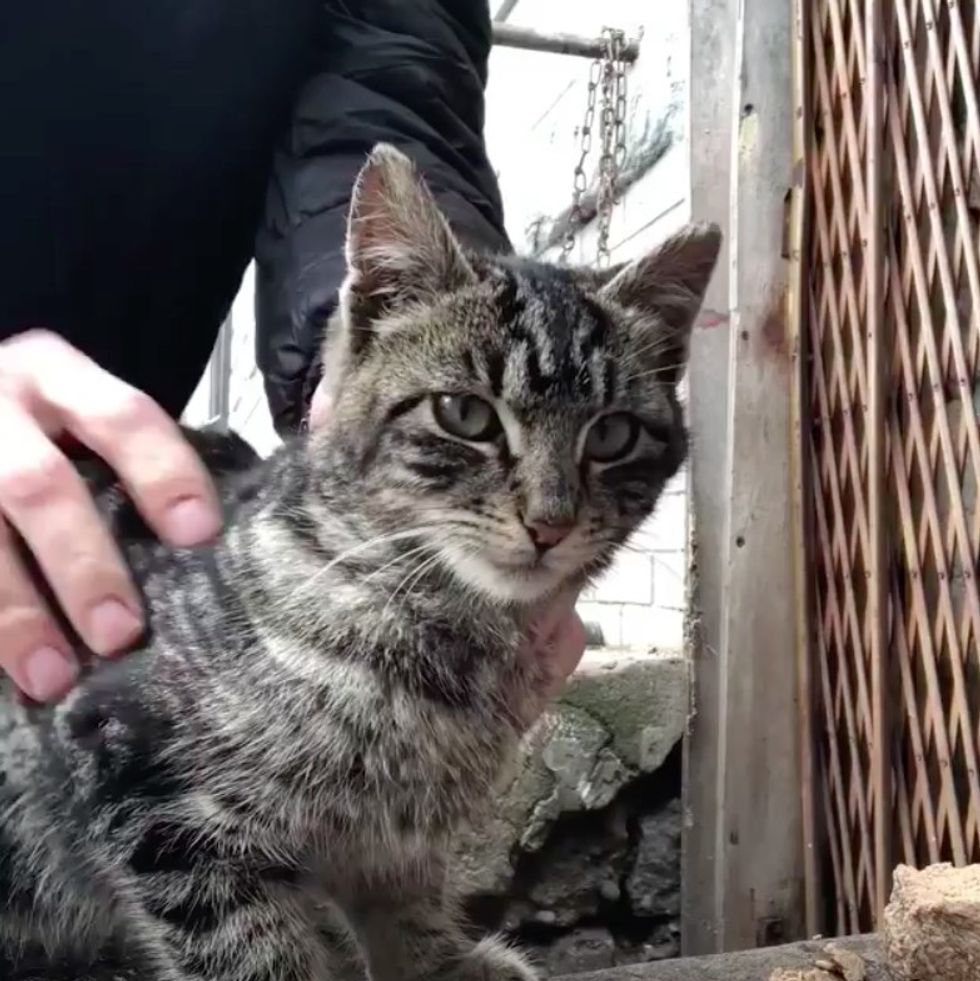 Flatbush Cats @flatbushcats
Will from Flatbush Cats, a TNR-focused rescue group in Brooklyn, New York, found the little kitten wandering the streets without a home. He set a trap to have him neutered in December. The kitten was very feral at the time. "He didn't show any signs of being friendly and was already a few months old, so I released him for further observation," Will said.

After weeks of feeding, the kitten, whom they named Giorgio, started to warm up to his food provider.
"Recently, he's warmed up to me, or rather he's warmed up to the idea of tasty food on a regular schedule. He let me pat him for several minutes and even pick him up for a few seconds."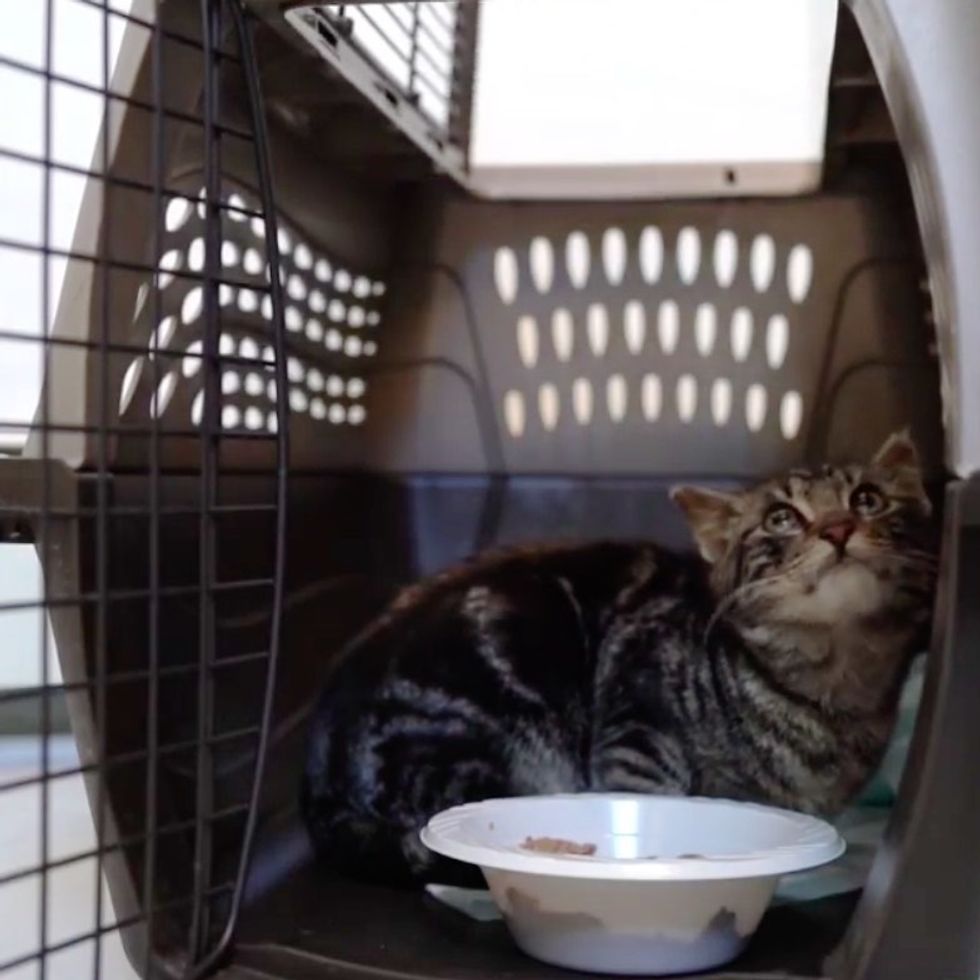 Though the kitten wasn't seeking attention, he was comfortable having Will as his company, sitting next to him. That's when he knew that he needed to find the kitten a foster home.

"I wanted to place little Giorgio with a foster for socialization to try him out as an indoor cat," Will said.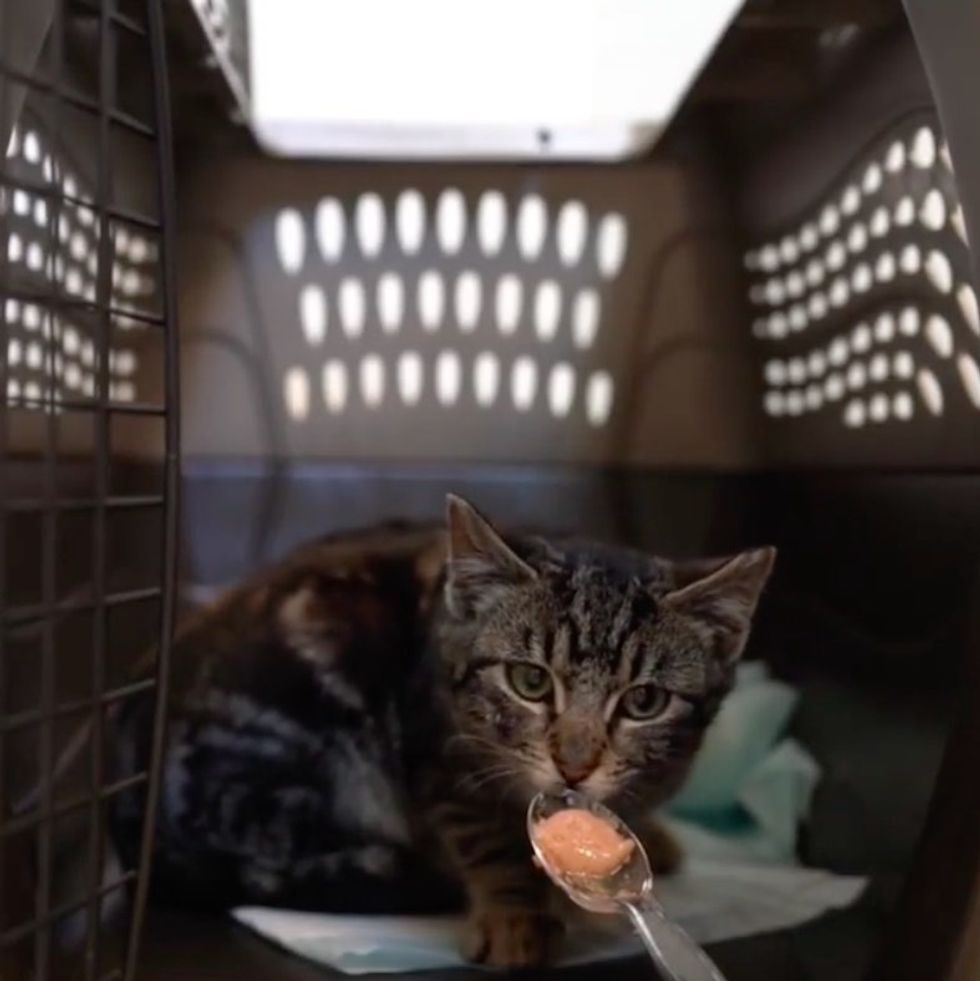 Flatbush Cats @flatbushcats
Later that week, Will received good news from a family who offered to help.

"A very nice couple offered to foster him and provide shelter, food, warmth and lots of love. It might sound dramatic when rescuers say foster volunteers save lives, but it's really that simple."

Their initial plan was to help Giorgio adapt to living indoors with his foster parents for a few weeks before putting him up for adoption, but things quickly changed after the couple met the little kitty.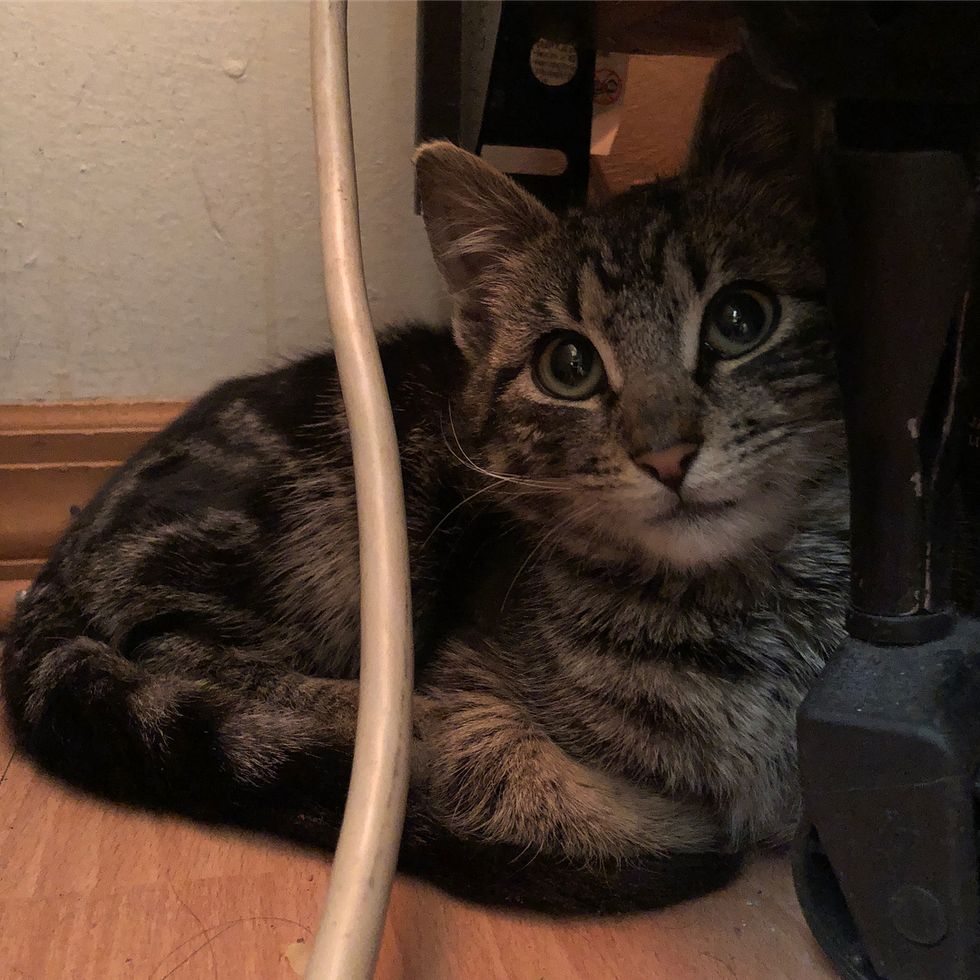 Flatbush Cats @flatbushcats
Three weeks later, Will heard back from the foster parents with yet another good news.
"Giorgio has been adopted by his foster parents! He started charming them on day one and they just didn't stand a chance. He loves helping them with laundry, napping on laps and chasing his feather!"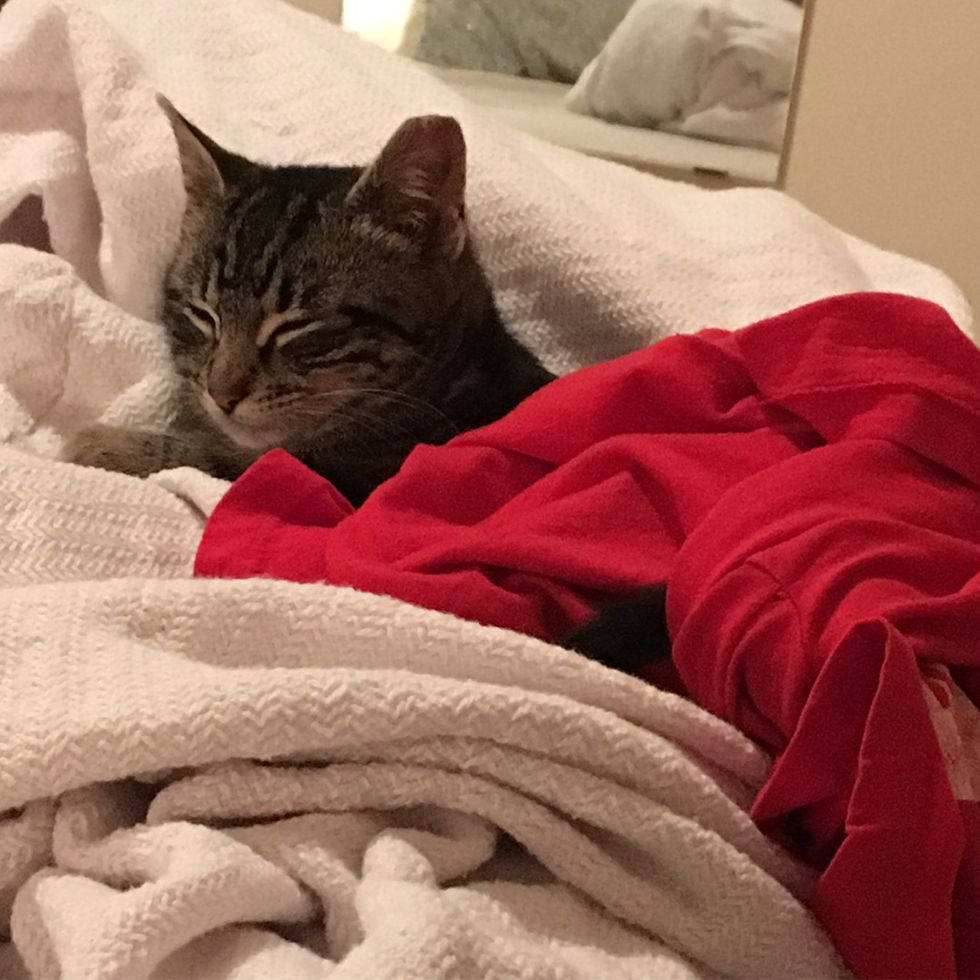 Flatbush Cats @flatbushcats
"Some may call this a 'foster fail,' but I think it's really sweet that his parents decided to try fostering after losing their cat last year to an illness," Will added.
"When you're ready to welcome a new cat into your life, please consider becoming a foster before adopting. You'll either end up saving two cats, or in this case, making sure your new family member is just right for you."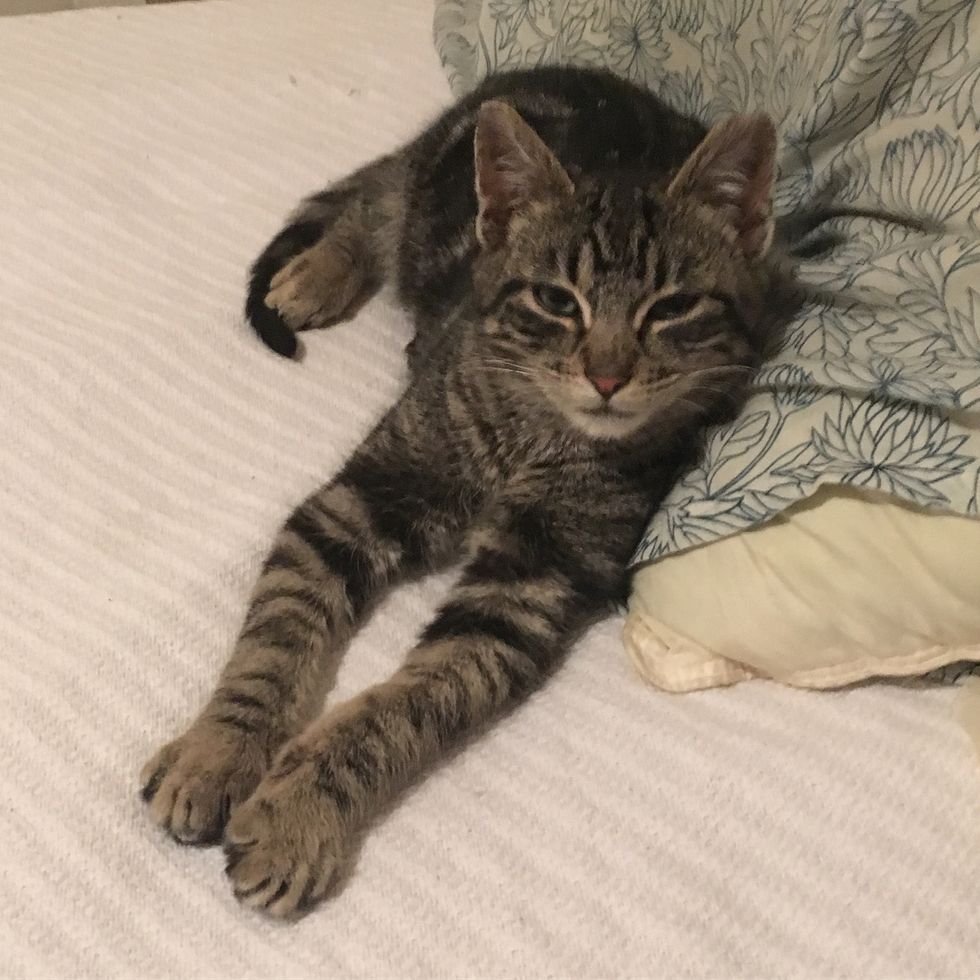 Flatbush Cats @flatbushcats
Little Giorgio is cuddling with his humans at his forever loving home, happy and loved!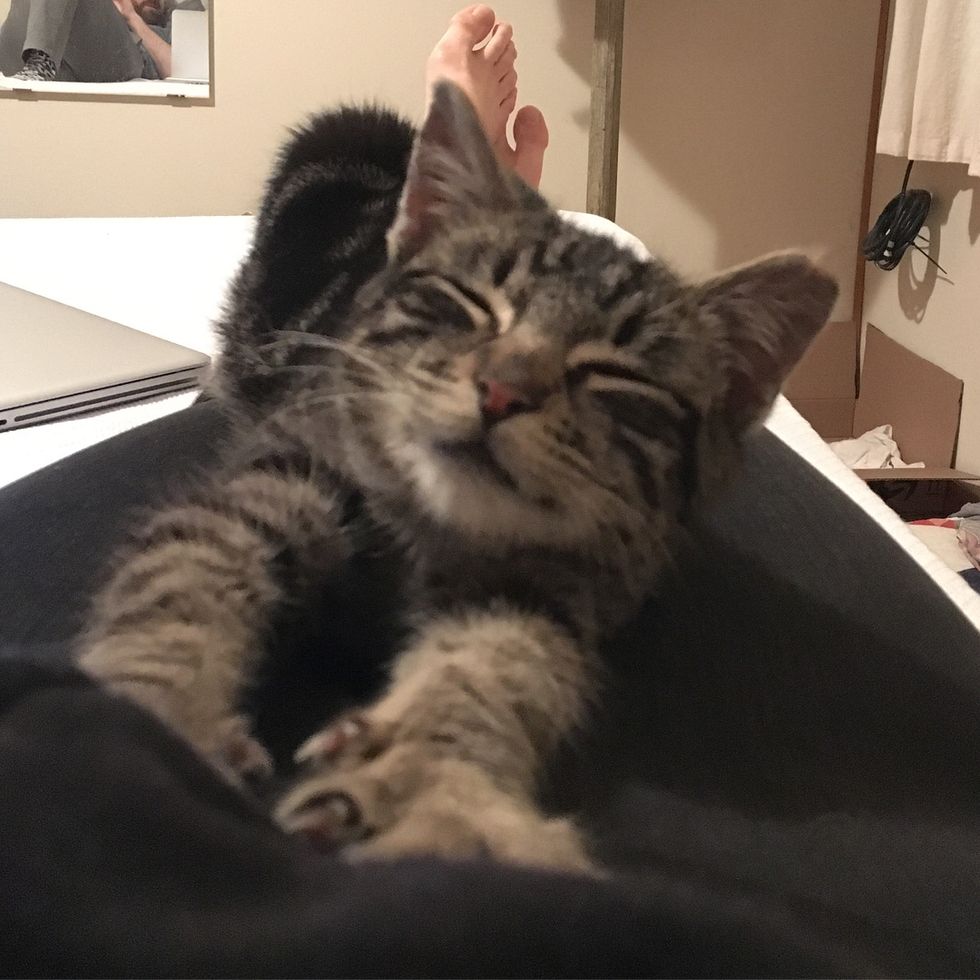 Flatbush Cats @flatbushcats
Share this story with your friends. Follow Flatbush Cats on Instagram @flatbushcats.
Related story: Kitten Comforts Her Shy Brother After They Were Saved From Freezing Weather Out On the Streets