This cat received a picture and a heart warming message from her best furiend Jack when she was hospitalized at the clinic.
"This cat has been hospitalized at our clinic. When I came in the other day, I saw the owner had taped this picture in her cage and it's the sweetest thing ever," ilmazziere wrote via reddit.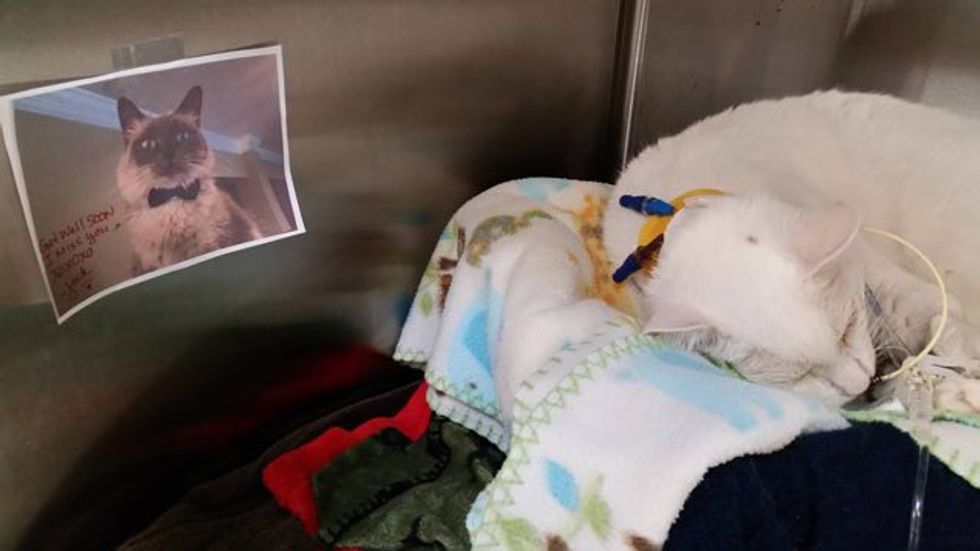 The message reads "Get well soon I miss you xoxoxo - Jack"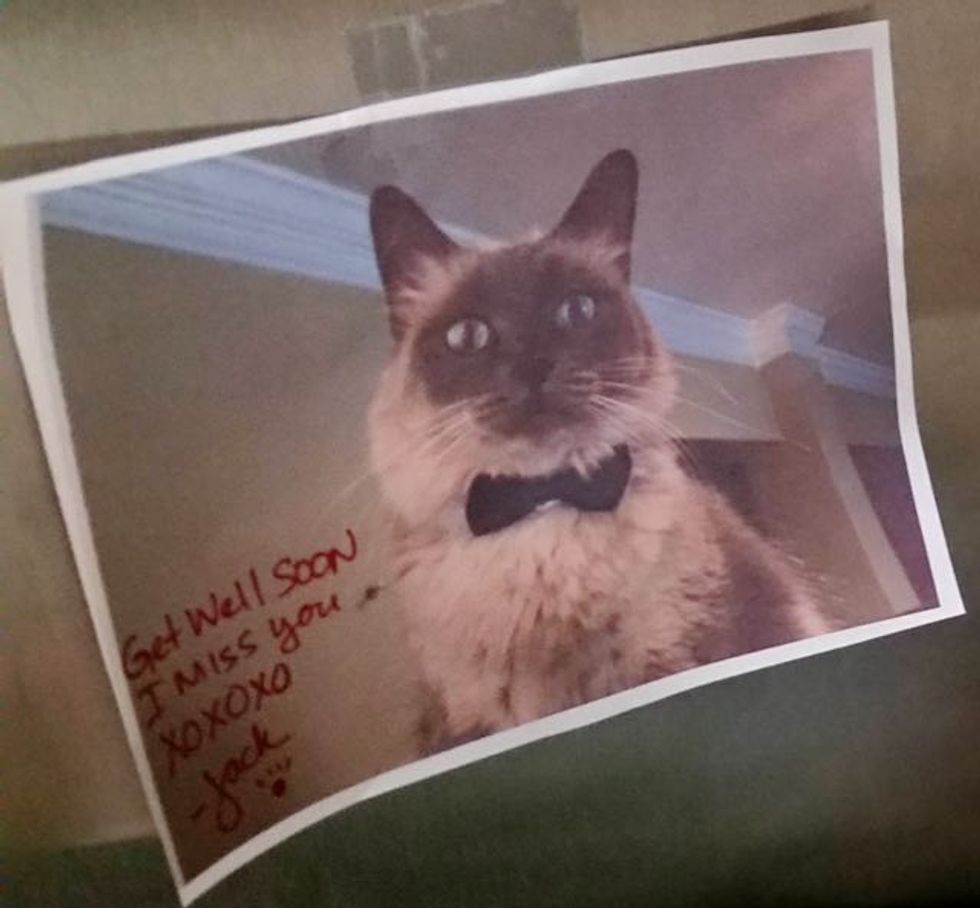 The power of purrs helped!!
The kitty's condition quickly improved over the next couple of days. "Happy to report that I came into work this morning and she is like a whole different cat! Greatly improved and hopefully going home soon," they posted an update.
Here's kitty playing with her toy!